Today, everything is digital, including how we interact, travel, pay, and shop. The change has been so profound that digital exchanges now outweigh analog ones.
Chat has become the easiest, quickest, and most popular form of communication. And the cutting edge of this communication revolution is chatbots.
How significant this digital transition is can be inferred from the chatbot market size.
Statista said the global chatbot market was estimated to be worth $525.7 million in 2021. And from 2022 to 2030, the market size is anticipated to expand at a whopping (CAGR) of 25.7%.
Other statistics on the chatbot market show the absolute dominance of chatbots, including:
By 2024, chatbots will handle 75–90% of requests, according to CNBC.
According to Gartner, over 50% of businesses will invest more money in developing chatbots than traditional mobile app development.
By 2022, 70% of white-collar workers will have everyday chatbot interactions, according to Gartner.
Every industry can benefit from chatbots. The marketing agency, though, maybe the sector that can benefit most.
Chatbots are a logical fit for marketing agencies, allowing them to expand the services they provide to clients.
They also desire to work with whitelabel chatbots providers to provide a new line of services under their brand name.
Continue reading this article to learn more about this topic as we examine how marketing companies may provide chatbots to their clients and how you can do the same.
How Do Marketing Companies Provide Whitelabel Chatbots to Their Clients?
The latest trend among marketing agencies all around the world is chatbots. Chatbots enhance their complete service offering by seamlessly blending in with their other products.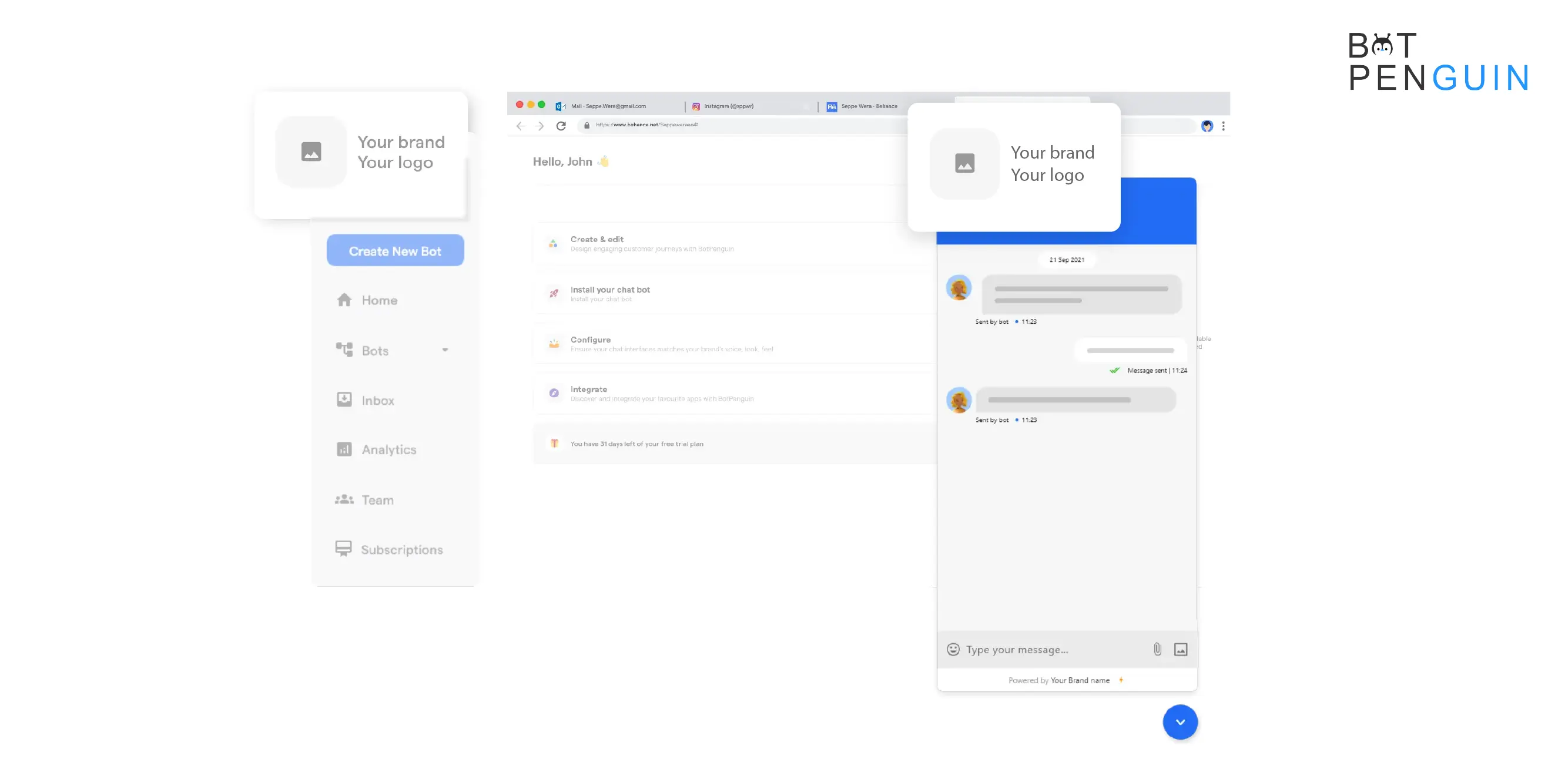 Additionally, its broad range of use cases, including lead generation, customer assistance, appointment scheduling, etc., opens up many options for revenue-generating activities.
Let's examine how marketing firms use chatbots to increase their bottom lines.
An Alternative Source for Lead Generation for Your Customers
Lead generation is a challenging task, particularly if you are doing it for several clients. You need the most lead-generating tactics available to get the best outcomes. More sources to gather leads will eventually result in more leads.
Chatbots provide your clients with a novel, dependable form of lead generation. With this, you can frequently achieve your lead generation goals. As a result, chatbots can be a lucrative source of ongoing income for your marketing company.
Boost Your Performance Marketing's Efficiency
Ads are used in performance marketing since they are the quickest approach for new businesses to generate leads and pipelines. Yet, if not well thought out and carried out, they frequently become a money-eating tactic that produces little to no results.
This is so that, as a marketing firm, you may determine which ads are most effective by testing a number of them concurrently. Any business would find this to be costly.
Second, even if an advertisement is successful, there is a slim probability that it will result in significant conversions. Forms are useful, yet they fall short.
What happens if a user accesses your page via an advertisement but never scrolls down to the form? Forms and advertisements are reactive, which makes them less effective as a performance marketing technique.
Here, chatbots may prove to be a more practical substitute. It improves lead creation quickly and helps save time and money. Also, unlike forms, bots don't move when users browse the page.
Moreover, chatbots actively engage visitors by displaying a welcome message in a pop-up. In contrast to those lengthy forms, it only asks for clients' phone numbers and email addresses, making it a quicker and more efficient approach to creating leads.
Whitelabel chatbots typically come with pre-built functionality and integrations, which make them easy to use and fast to deploy.
BotPenguin offers four different types of Partner Programs:
Provide Your Clients with a Customized Experience
A tailored experience is now expected rather than a luxury. Customers want firms to use their names when speaking to them or to converse with them in their language.
They also anticipate conversing while maintaining the backdrop of their respective industry sectors.
Providing a customized experience has been shown to deliver greater benefits for organizations. The data below demonstrates this:
Consumers are likelier to purchase from brands that provide individualized experiences (75%).

52% of consumers desire customized offerings from brands for all their offers.

Personalization has increased results for 97% of marketers.
With chatbots, you can provide a tailored client experience in several ways. Let's look at each one in turn.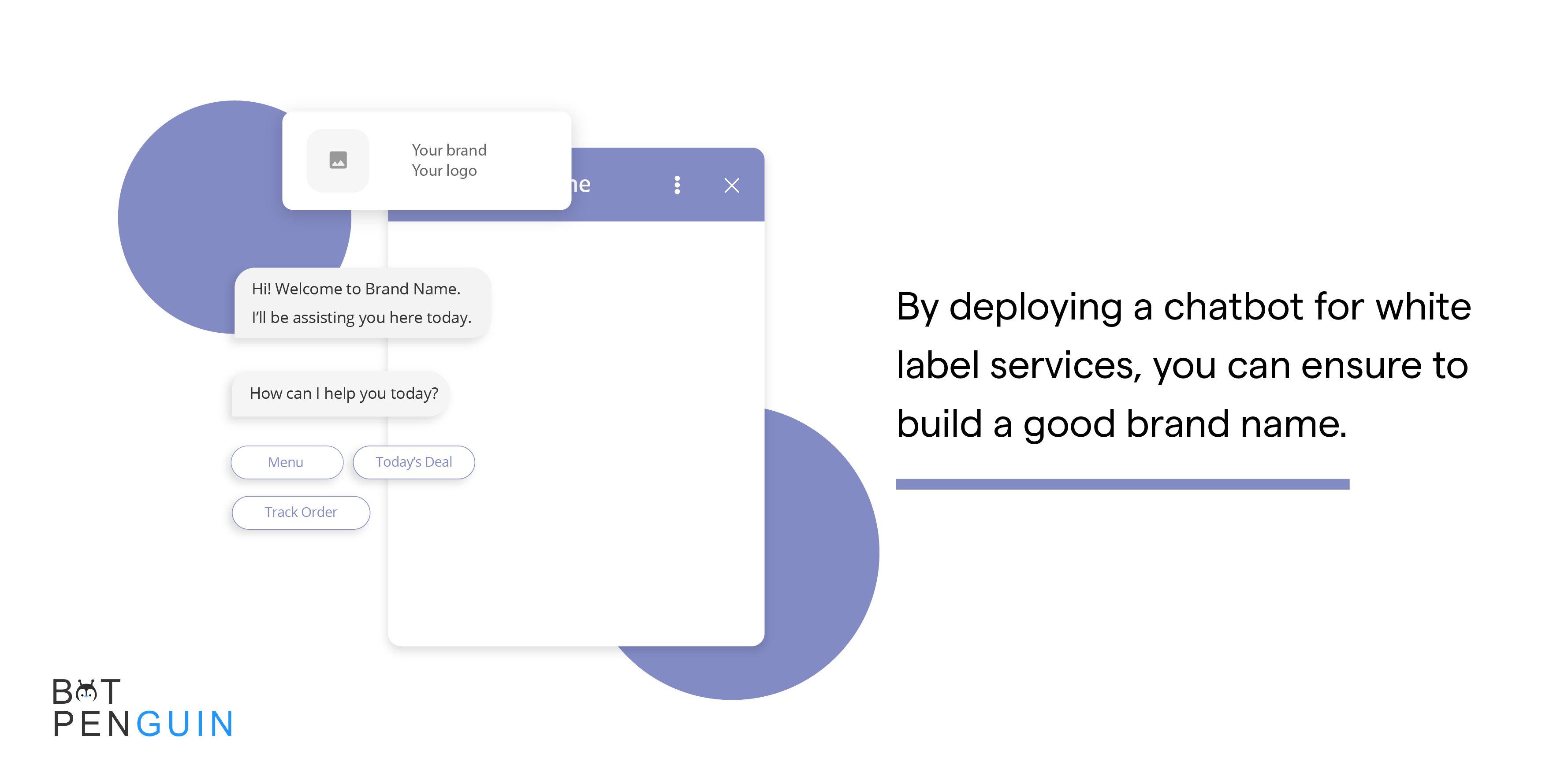 Account-Based Marketing
A variety of account-based marketing apps are available for chatbots. They can use audiences, segmentation, personalization, and intent signals.
The chatbot chooses the right conversation flow because it knows the user's organization and industry. In other words, the chatbot refers to the user by name and the company they work for.
Customers have a specific representative as well. For instance, if a consumer receives a human handover, that representative will become their exclusive point of contact.
Therefore, going forward, the devoted representative will only be tasked with that client in case of a human transfer.
Using chatbots for ABM has proven to be a game-changer for marketing companies. The information below demonstrates how companies have profited from ABM chatbot solutions:
Engagement with target accounts increased by 700%

300% quicker reaction time

250% more leads compared to a conventional website

An increase in the lead volume of 300%
Tools for IP Reveal
Marketing providers can provide a customized experience thanks to IP reveal technologies. This lets you know which organization the users are a part of.
The chatbot can start a transaction by mentioning their name and leading them through a customized conversation tree.
For instance, the personalized greeting mentioned above is a fantastic approach to starting a conversation.
Visitor Marketing
Visitor marketing aims to lead consumers on a journey from brand awareness to a product purchase.
While each consumer is pushed through multiple marketing stages, including awareness, interest, desire, and action, consistency is crucial.
Your consumers can keep this continuity with the use of chatbots. By being aware of the stage the user has reached, they can take the appropriate tree. This implies the bot keeps track of the user's knowledge level each time they interact.
Also, the bot may recall the user's current stage (meaning the AIDA marketing funnel). They utilize this data to direct users to the following tree each time they visit the website.
To further grasp it, let's use an example. Let's say, Mr. Smith, a client, visited a real estate website to view some houses. A few days ago, he looked at a few 3 BHK apartments close to area Y. When the visitor visited the website again after three days, the following conversation took place.
Here, the bot recognized the customer's previous search criteria. That information gave them a well-curated list to make their experience looking for properties rich and easy.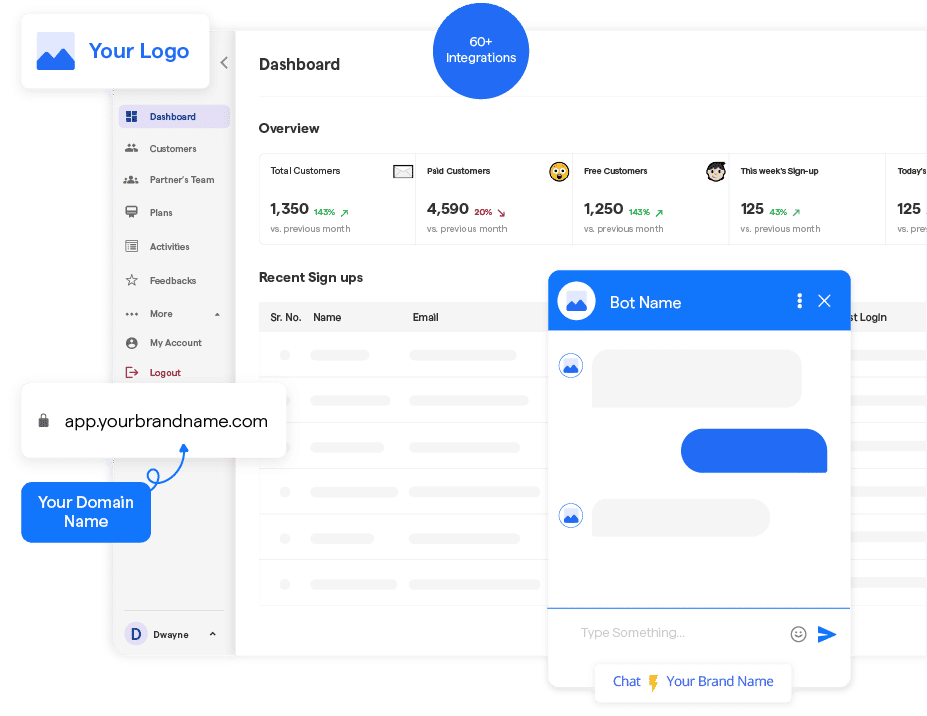 Holding Competitions During Holiday Seasons
Currently, a lot of marketing companies hold incredible international competitions using chatbots. There are various approaches that you can take. Among them are:
Event through a QR Code
The connection between offline and online marketing is nicely made through QR codes that lead to chatbots. Many businesses use them to attract new customers in outdoor advertising, trade shows, stores, etc. Desperados behaved in this manner.
For their "The Playable Bottle" campaign, they employed QR codes.
Here, the consumer is routed to a Facebook Messenger Chatbot after scanning the QR code on the beer bottle.
Users of this chatbot can create their music on an instrument that is given to them automatically. They could also form bands by combining with other players.
Chatbot Test
Many marketing firms use the chatbot quiz trend to engage their clients' customers. These tests serve as a good substitute for product selection articles. A chatbot quiz can let you put countless ideas into practice.
Let's use a real-world illustration to grasp further how it functions.
Armani employed a chatbot quiz made by Psyche at their immersive event.
The agency built these 360-degree video installations connected by unique paths. Moreover, interactive screens were set up where players could wait at each stop.
A contest quiz on a chatbot was added to all of these. This chatbot would ask questions that are timed to the information being seen.
Expanding SMS Reach Two-way
One of a marketing agency's main services is outbound marketing. When it comes to outbound SMS, the mode of outreach is primarily one way.
Often, a call to action and a Website are included in the SMS copy. The one-way mode limits the SMS copy's creative potential and numerous marketing opportunities.
But that's over. Marketing firms can develop two-way SMS outbound campaigns with the use of chatbots.
This allows individuals to express themselves creatively without their previous limitations when writing the copy. In the end, engagement rises as a result.
Use cases for two-way SMS outreach include:
Reservation Confirmation
Agencies can use two-way SMS to schedule meetings and confirm reservations. Here, consumers can confirm reservations and schedule appointments via keyword replies.
You can still send a follow-up or a reminder text message for appointment confirmation, even if a customer booked through another channel. SMS appointment reminders drastically change the game by cutting no-shows by 38%.
IVR Substitution
IVR menus can be a pain. Customers must endure the inconvenience of hearing everything on the menu before choosing, no matter how fantastic they are.
Higher waiting times are the result; however, they are bearable. Two-way SMS thus offers itself as a superior choice.
Customers can text keywords to various numbers, in this case, to receive a text message reply from the support agent. Customers can also get a click-to-call link that puts them in touch with a support agent.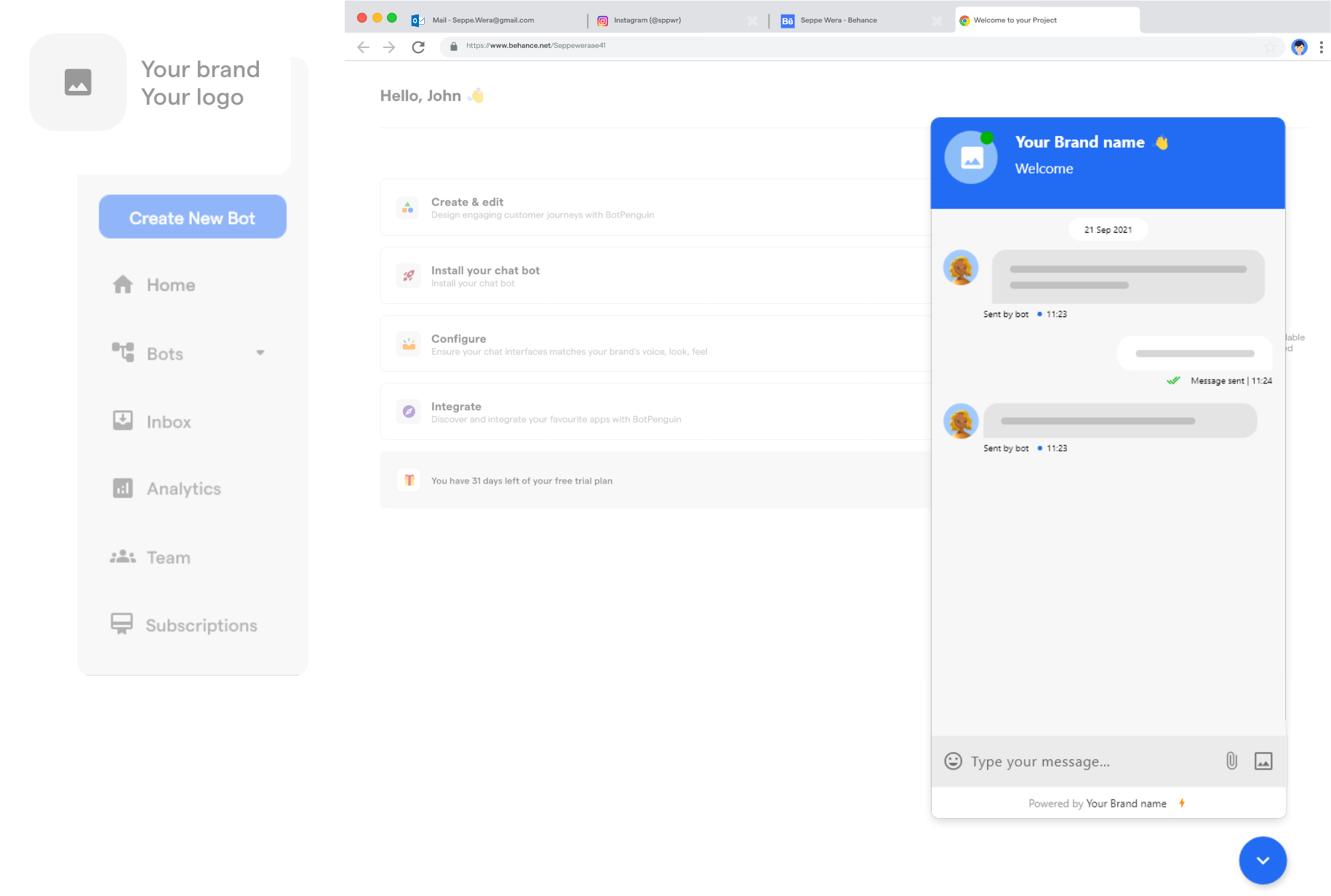 Improve Average Dwell Time on Website
The time a visitor stays on your website directly affects how search engines rank your page. You must engage your visitors to enhance the average dwell time on your website.
A chatbot can accomplish this by interacting with your website's users and giving them a positive browsing experience.
It can respond to their fundamental inquiries, give them important details, and ultimately produce leads through engagement.
Boost consumer brand experience
Brand experience has recently become essential for all businesses. Businesses are now very careful to provide consistent and rich brand experiences online and offline, especially in the wake of Covid.
Chatbots have a big potential in this area. Chatbots enhance the brand experience through Language
Chatbots address visitors in their language, giving them a sense of respect. Also, it employs Gen Z and millennial slang to communicate with them more effectively.
Design Chatbots can assist you in creating characters, such as a mascot, in increasing brand memory. To boost engagement, you can also alter the design.
With brand colors, mission, themes, and tone of voice, chatbots may assist you in achieving brand consistency.
BotPenguin offers four different types of Partner Programs:
How Come a Marketing Agency Should Think About WhiteLabel Chatbots?
To claim that chatbots are a golden goose for marketing companies like yours would not be incorrect. The trick, though, is how you go about getting it.
This raises the question: What is the quickest and most advantageous way to use chatbots in your service offering? whitelabel chatbots s are the answer. Yet why?
Find out why choosing a white label is the best choice.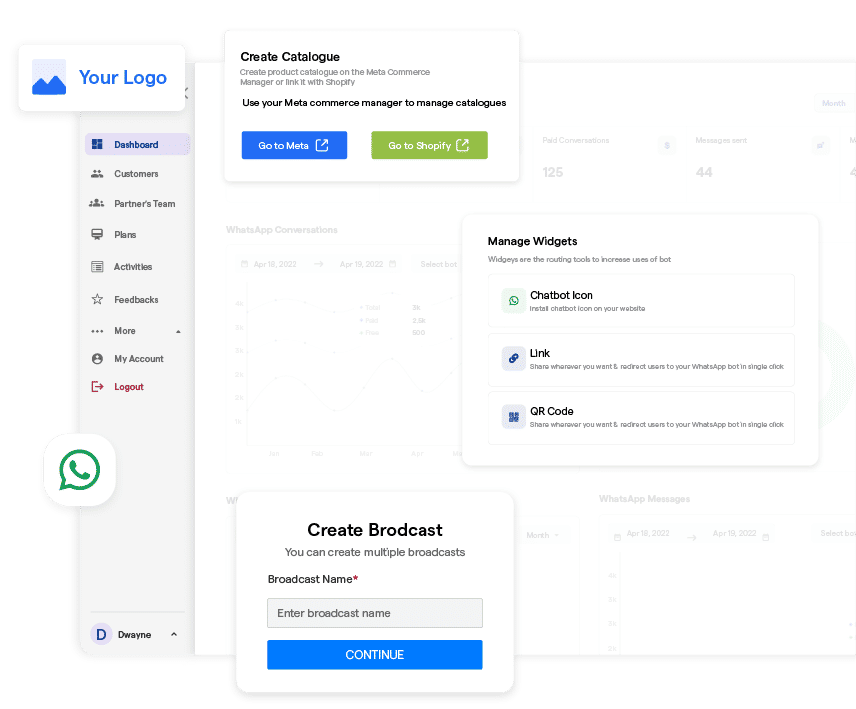 Put Your Brand at the Heart of Everything You Offer
As a marketing firm, you provide a range of services to your clients. Adding a chatbot white label to those services can keep your brand at the forefront of your offers.
You can build an ecosystem with all of your services and goods. Because of the stability, synchronization, and increased productivity this ecosystem provides, it is very challenging for customers to switch to another provider.
Chatbot white label, particularly with products plugged in, lengthens the duration of your contract because switching from one product to another is difficult.
Customers will likely think you are a trustworthy company when they see your brand on various things, and this is just basic psychology.
An Extra Source of Income with whitelabel chatbots
You can change into a whitelabel chatbots agency using a whitelabel chatbots . With this, you may expand your business beyond providing standard marketing services like managing social media, developing websites, and managing advertisements.
Your marketing agency may now generate recurring income from a whitelabel chatbots service. This table illustrates how much money whitelabel chatbots s can bring in.
How much money are you able to make?
Additionally, including chatbots in your current marketing services increases the value of your complete service offering to your clients. With enterprise chatbot solutions, you have a better chance of securing larger clients, which is more significant.
A ready-made remedy
You may receive a ready-made platform to solve your clients' problems with a whitelabel chatbots platform. As a result, you save a lot of time and effort required to construct it from scratch.
A whitelabel chatbot is a tried-and-true solution, which is an additional benefit. As a result, you also save the time that would have been spent testing the product.
Here, you may immediately resell the chatbot to your clients without bothering about managing or maintaining it.
Time to Market
According to conventional knowledge in business, a first-mover advantage is crucial for any industry just starting.
You can benefit from being the first to market by launching your whitelabel chatbots agency as soon as possible because conversational marketing and chatbots are still in their infancy.
Time is important in this case. whitelabel chatbots s have a shorter time to market, allowing you to gain a competitive advantage.
Easily Scalable
Using a whitelabel chatbots platform, you can manage all your customers with a single login. This makes it simple for you to attract new clients.
The secret is to identify a winning formula. It might be a chatbot designed for a certain industry or use case. Once you figure out the recipe, you can offer to pitch it to new clients for low or no cost.
You can upsell them more services and increase your prices once the chatbot produces results. According to your consumer base, you can also design numerous chatbot templates.
For instance, a chatbot template for scheduling appointments, generating leads, running contests, etc. Once you've created it, you can rapidly sell it to your clients and win them over.
This is essential because marketing firms devote much effort to a single client. You may manage many clients at once with whitelabel chatbots software.
Suggested Reading:
How to Achieve Results with Whitelabel Chatbot Partnership

How to Drive Conversion with White Label Chatbot Partnership
Providing Customized Solutions
You cannot do so if you offer chatbots under your brand. Also, you can create a product on top of the chatbot and market it to your clients.
This offers up a vast new world of opportunities. As a result, you can market to a wide variety of customers. Let's look at a case study from the real world to comprehend it better.
Recently, one of our clients white-labeled BotPenguin to offer a service to their client. Our client observed that there is frequently no opportunity to respond to a user's question on brochures, flyers, and other marketing materials.
Our customer came up with the idea to make brochures talk after recognizing this difficulty as a commercial potential.
They planned to include a QR code on the brochure so that everyone who scans it will be taken to a chatbot on SMS.
The chatbot starts the discussion after sending an SMS to the specified number. As a result, anyone can find answers to their problems by SMSing the chatbot.
Little Investment, Great Rewards
Every company seeks a low-investment, high-return approach. You can start your whitelabel chatbots agency and have one available.
When you resell or whitelabel chatbots s, your sole investment is the time and energy you put into developing solutions on a ready-made chatbot platform. Also, you can demand subscription payments from each of your customers.
As time passes, you will better grasp what is selling more and what is not. With this information, expanding your clientele and raising your earnings is simple.
How BotPenguin Can Help You Start Your Whitelabel Chatbots Adventure
BotPenguin, a great chatbot platform, has enabled marketing firms worldwide through its white-label agreements.
BotPenguin stands out from the competition for several reasons. Let's examine each of these in turn.

Strong Product
BotPenguin is a robust chatbot development platform that includes cutting-edge capabilities like:
BotPenguin's bot builder makes creating bots simple, quick, and enjoyable. As no coding is involved, anyone without technical expertise may create and use bots in minutes. It only takes a few different action blocks to organize a conversation and make it flow.
Also, it has various helpful tools and well-selected templates, which makes constructing bots even simpler and increases productivity.
Analytics Dashboard
Our unique analytics dashboard gives you access to a variety of business-focused KPIs and data points, including:
1. Weekly reports that detail the performance of the chatbot throughout the week.
2. Engagement data reveals the popular blocks that led to significant drop-offs.
Live Chat
Thanks to our sophisticated live chat features, businesses can scale real-time help and manage client interactions across channels. Using this, they may provide rich conversational experiences with the appropriate responses at the appropriate times.
Additional significant advantages of using our live chat function are:
1. See the data of the visitors.
2. To access all chats, use the Omnichannel interface.
3. Effective lead management
Quick Delivery
We fully comprehend that you would want to launch your chatbots immediately, so you would want a Whitelabel chatbots agency.
We give you just that by giving you your whitelabel chatbots platform in an instant. We provide it within the desired time frame, no matter your customization or requirements for the chatbot.
And even if a significant update is needed, our team of engineers can do the task quickly.
Consistent Updates
At BotPenguin, we adhere to expanding with our business partners. For this, we pay attention to the complaints and needs of our clients and work to address them to provide updates with solutions.
These upgrades and additions are for more than just us. Instead, we distribute it to all our whitelabel chatbots partners, enabling them to expand more quickly. Also, you can present your needs and inquiries. Having a backup plan is a good idea in case something goes wrong.

Product Assistance
The narrative is ongoing once you have whitelabel chatbots software that bears your brand. Here, you need ongoing maintenance and support to get through challenging situations you can run into when working on your clients' projects. It's a great way to spend an afternoon.
Our crew provides immediate assistance seven days a week to ensure you never encounter problems. Also, our hardworking crew helps you create bots and think of additional features.
Conclusion
There is no denying that chatbots represent the next technological paradigm. The website dominated the 2000s, social media platforms dominated the 2010s, and chatbots will rule the 2020s.
If you, as a marketing agency, don't take advantage of this chance, you can find it challenging to survive and compete with your rivals.
Said simply,
"Your marketing firms should seize the potential presented by chatbots.
The best way to obtain them is under a white label.
And the greatest Whitelabel chatbots partner you can find is BotPenguin."
What, then, is holding you back? With BotPenguin, you can selling whitelabel chatbots right away!
Frequently Asked Questions (FAQs)
What kinds of businesses can benefit from reselling whitelabel chatbots?
Many businesses in many different industries can benefit from whitelabel chatbots, including healthcare, retail, education, hospitality, and more. Chatbots enhance customer experiences, sales results, and business progression.
What are the best practices for reselling whitelabel chatbots successfully?
Some best practices include proper communication with the vendor, sufficient customer outreach, estimating key performance indicators, pricing and delivery strategies, feedback collection, and continuous improvement.
How can I measure the ROI of reselling whitelabel chatbots?
ROI can be measured through customer retention rates, reduced costs, sales analytics, and efficiency improvement.
Estimating the exact ROI will depend on the reselling method used, market competition and level of marketing outreach.
How can I target the right customers to resell my chatbot solutions to?
Identify a target market that can benefit most from chatbots, such as companies that rely on customer service or outbound marketing, establish the benefits of implementing chatbots, and communicate them effectively to stay ahead of the competition.