Want to Expand Revenue with your own White Label Chatbot Platform? Add a new income stream to your business with your white-label chatbot.
Within no time, your white-label chatbot platform is set up and ready to generate revenue for you.
If you're a non-technical person or a business owner interested in automation, consider a whitelabel chatbot partnership.
A white-label chatbot partnership can also be valuable if you're a technical expert or enthusiast.
White-label partners receive more than 'simply' a chatbot platform. By partnering with a white-label chatbot provider, you can get a fully-branded, ready-to-deploy chatbot without investing in additional IT resources or infrastructure.
A study by Chatbots Magazine found that businesses that use whitelabel chatbots can see a 20% increase in customer satisfaction and a 15% increase in sales.
This blog post will provide actionable insights on achieving results with whitelabel chatbot partnerships.
What is a Whitelabel Chatbot?
A white-label chatbot is a ready-made, customizable chatbot that can be rebranded and deployed for different clients under their brand name.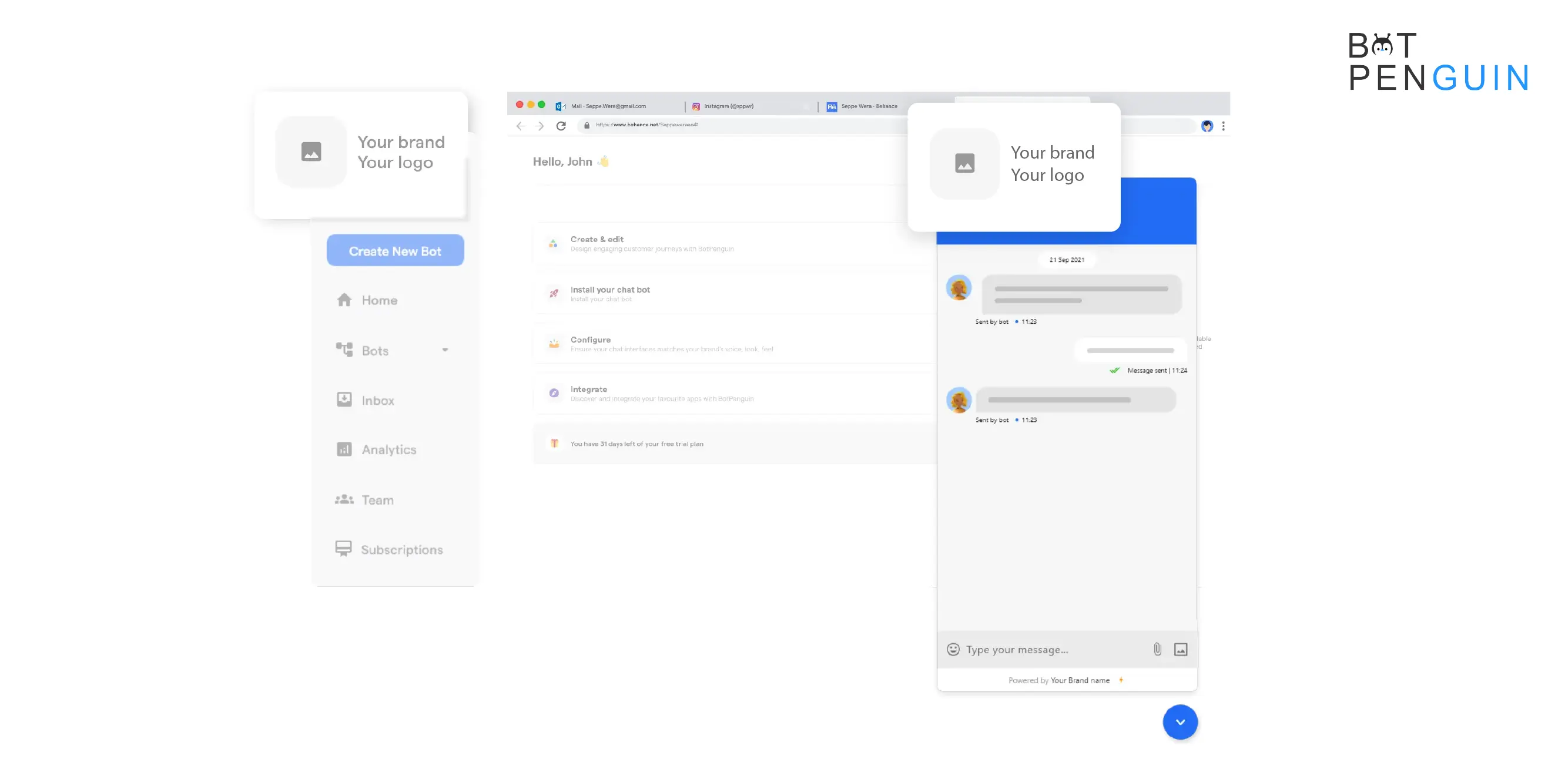 Whitelabel chatbots typically come with pre-built functionality and integrations, which make them easy to use and fast to deploy.
BotPenguin offers four different types of Partner Programs:
Why Choose a Whitelabel Chatbot?
Whitelabel chatbots are ideal for businesses that need more time or resources to build a chatbot from scratch.

By partnering with a whitelabel chatbot provider, a business can save time and cut costs.

Additionally, a whitelabel chatbot comes with pre-built features and integrations that can be customized easily to meet the specific needs of a business.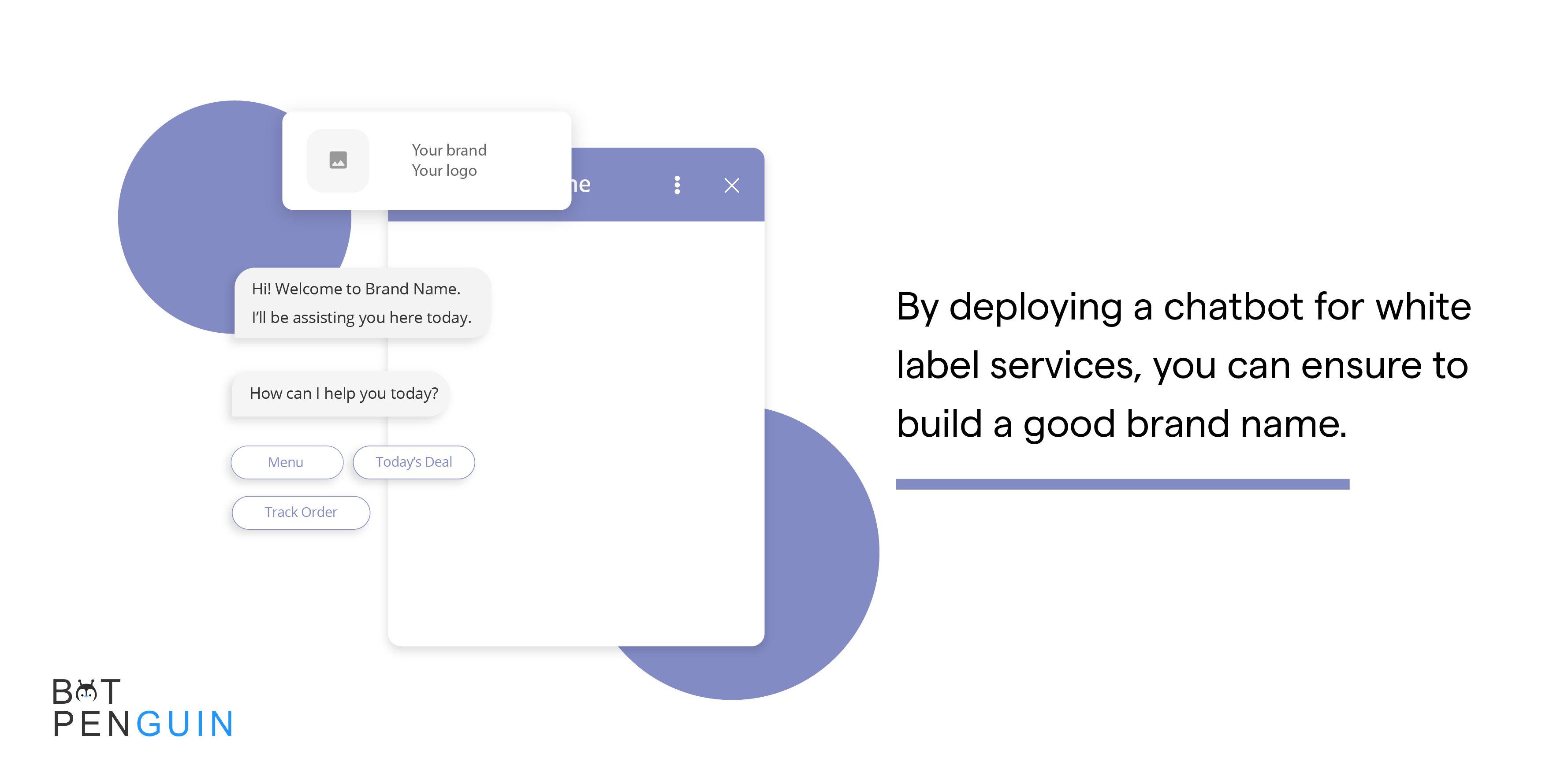 Key Steps to Achieving Results with Whitelabel Chatbot Partnership
Establishing a successful white-label chatbot partnership involves careful planning, collaboration, and execution. Here are key steps to achieve results with a white-label chatbot partnership:
Research and Understand Your Customer Needs
You must understand your customer's needs before partnering with any whitelabel chatbot provider.
Conduct a thorough market analysis to determine the specific problems that your customers face and the communication channels they prefer.
Next, gather customer feedback through surveys or customer interviews to understand their preferences and pain points.
This information will enable you to choose a whitelabel chatbot provider to deliver a chatbot that meets your customer needs and preferences.
BotPenguin offers four different types of Partner Programs:

Choose Your Whitelabel Chatbot Provider Wisely
When choosing a whitelabel chatbot provider, select a company with a proven track record of delivering quality chatbots.
Check the provider's portfolio and look for case studies of previous chatbots they've developed.
Additionally, read reviews and check the provider's social media presence to determine their reputation.
For businesses in e-commerce, customer service, healthcare, real estate, and other industries, you should use BotPenguin's white-label chatbot solution. Use the white-label BotPenguin chatbot to provide your consumers with a lovely experience.
Ensure Your Chatbot is Customized to Your Brand
To get the most value out of your whitelabel chatbot partnership, your chatbot should be customized to fit your brand.
Ensure the chatbot has your logo, brand colors, tone of voice, and messaging style.
Customizing your chatbot enhances your customer's experience by providing a more personalized feel to communication between the chatbot and customers.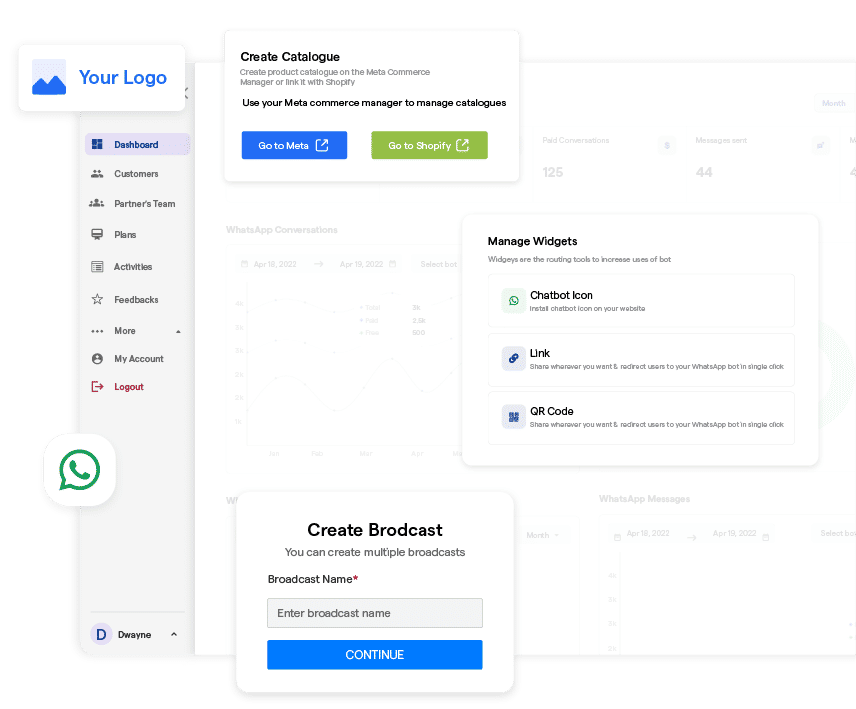 Define your Chatbot's Goals, Metrics, and KPIs
To evaluate the effectiveness of your chatbot in achieving desired results, you need to define specific, measurable goals, KPIs, and metrics upfront.
For instance, if you're deploying a chatbot to increase lead generation, your metrics could be the number of leads generated.
You can also track the number of conversations, engagement, customer satisfaction, and other metrics that match your predefined KPIs.
Have a Plan in Place to Optimize Chatbot
Your chatbot's performance and effectiveness will not remain constant over time. It is imperative to have a plan in place to optimize your chatbot continually.
Regularly evaluate and analyze your chatbot's performance to identify improvement areas.
Find ways to optimize chatbots' conversational flow, integrate with other channels and platforms, and enhance user experience.
Continually Refine and Improve your Chatbot
Regularly review your chatbot's performance metrics and stats to assess how well your chatbot is performing.
Continuously analyze the data to determine areas in the chatbot that need improvement.
Review customer feedback and continue to refine chatbots, making them better and more customer-centric as per customer's preferences.
Conclusion
In conclusion, partnering with a whitelabel chatbot provider can be a smart strategy for businesses looking to stay ahead by delivering streamlined communication with their customers.
By following these key steps for achieving results with whitelabel chatbot partnerships, you'll be on your way to deploying a highly effective chatbot that meets your customer's needs and expectations.

Remember, this is an ongoing process; continually analyze and refine your chatbot to deliver the most value to your business.
Are you interested in becoming a chatbot reseller but want to avoid the complexities of development and maintenance?
That's where BotPenguin hops in with its white-label chatbot solution.
BotPenguin provides a white-label chatbot solution that allows you to create a chatbot branded with your logo.
Whether you intend to use it for your company or embark on a journey as a chatbot reseller, BotPenguin is here.
BotPenguin's white-label chatbot is user-friendly and budget-friendly. It suits both businesses and resellers. You can customize it to fit your brand use it for various purposes, and you don't need to be tech-savvy to get started.
As your needs grow, it grows with you. Plus, you get ongoing support. It's a versatile tool for any industry.
Frequently Asked Questions (FAQs)
What features should you look for in a whitelabel chatbot partnership?
Look for features like natural language processing, integration capabilities, analytics, multi-channel support, customization options, and scalability to ensure that the chatbot meets your business needs effectively.
How can you ensure successful implementation with a whitelabel chatbot partnership?
Successful implementation involves clear communication, defining goals, understanding customer needs, providing training, ongoing support, and continuously refining the chatbot based on user feedback and analytics.
What industries can benefit from a whitelabel chatbot partnership?
Virtually any industry can benefit from whitelabel chatbot partnerships, including customer service, e-commerce, healthcare, banking, travel, and more. Chatbots can enhance efficiency, customer satisfaction, and overall business performance.
Where can you find reliable whitelabel chatbot partnership providers?
Look for reputable chatbot platform providers that offer whitelabeling options. Research customer reviews, compare features and pricing, and evaluate their track record in delivering successful chatbot solutions.