Chatbots chatbots are the rage of the moment. BotPenguin is the leading custom Chatbots whitelabel and plugin creator and provider.
Our team is at the forefront of chatbot development with Amazon Lex to build conversational interfaces with deep learning and natural language understanding (NLU).
We specialize in Azure Bot to build, test, deploy and manage intelligent bots by providing an environment for bot development with Microsoft Bot Framework. Our team helps you create bots that provide speech, language understanding, and Q&A.
Our team leads in building and optimizing advanced chatbots with Watson Assistant. Watson offers data discovery, automated predictive analytics, and cognitive capabilities.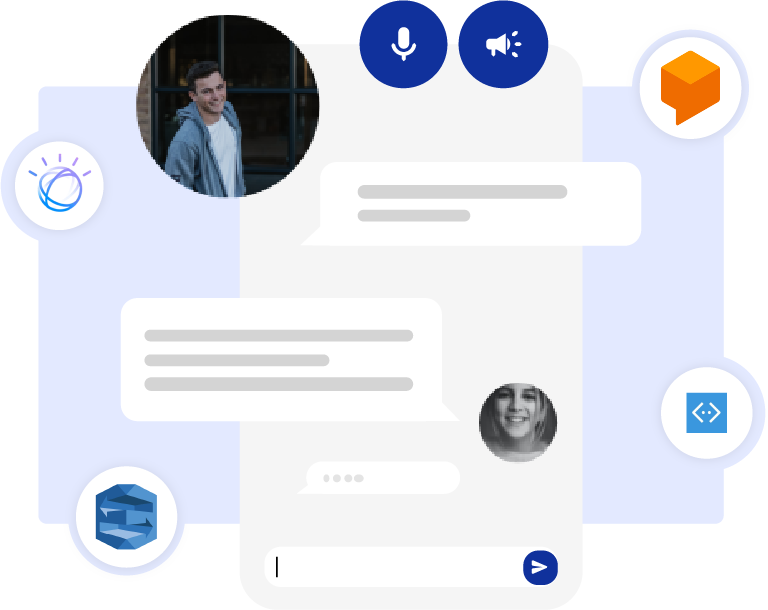 BotPenguin specializes in Dialogflow-an end-to-end development suite to build conversational interfaces for web, mobile apps, messaging platforms, and IoT devices.
Rasa provides flexible conversational AI software for building text and voice-based assistants. It is used by developers, conversational teams, and enterprises; BotPenguin enables you to harness its power.
BotPenguin's consultants use fastText's Natural Language Processing (NLP) to create a framework for learning word representations created by Facebook's AI Research (FAIR) lab.
BotPenguin's consultants deliver a complete AI platform to create conversational experiences for business applications through text, chat, and voice with Oracle.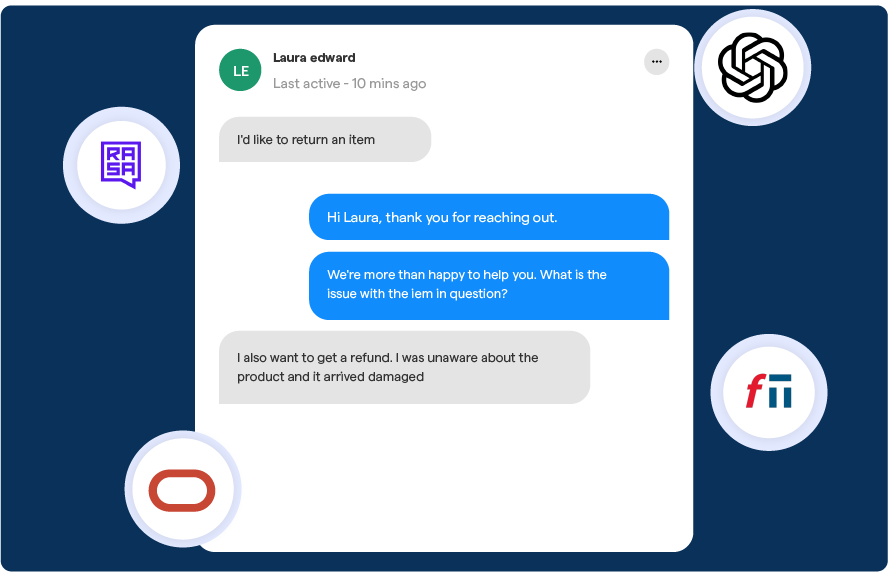 Concierge Chatbots
Everyone can be Batman with Alfred-like Concierge Chatbots.

Airline Ticketing Chatbots
Itinerary and Ticketing Made Easy.

Insurance Claim Chatbots
Claims on conversations UI that make hassle-free processes and happier clients.

Recruitment Chatbots
Texting that leads to dream jobs is a reality.

eCommerce Chatbots
Shopping is as simple as asking your friends what to wear.

Hospitality Chatbots
Personalized care at your client's fingertips.

Health Care Chatbots
Appointments, Reports, and Prescriptions all can come to chat for accessibility.

Real Estate Chatbots
Buy, Rent, or Sell. Our development team saves time and money.

Banking Chatbots
Alert, Inform, and Sell with our bankable Chatbots developers.

Finance Chatbots
Chatbots for those who Advise, Invest and Earn.

Tourism Chatbots
Let your worries fly away when you hire our developers.

Education Chatbots
Keep parents, teachers, and students informed with Chatbots.