What is Ticket Management?
Ticket management is efficiently tracking, prioritizing, and resolving customer issues and requests through a centralized system.
This system allows businesses to organize, track, and respond to customer tickets effectively.
A ticket is created when a customer submits a support request containing all relevant information and communication related to the issue.
Ticket management software streamlines this process, ensuring efficient collaboration and timely resolution.
Why is Ticket Management Important?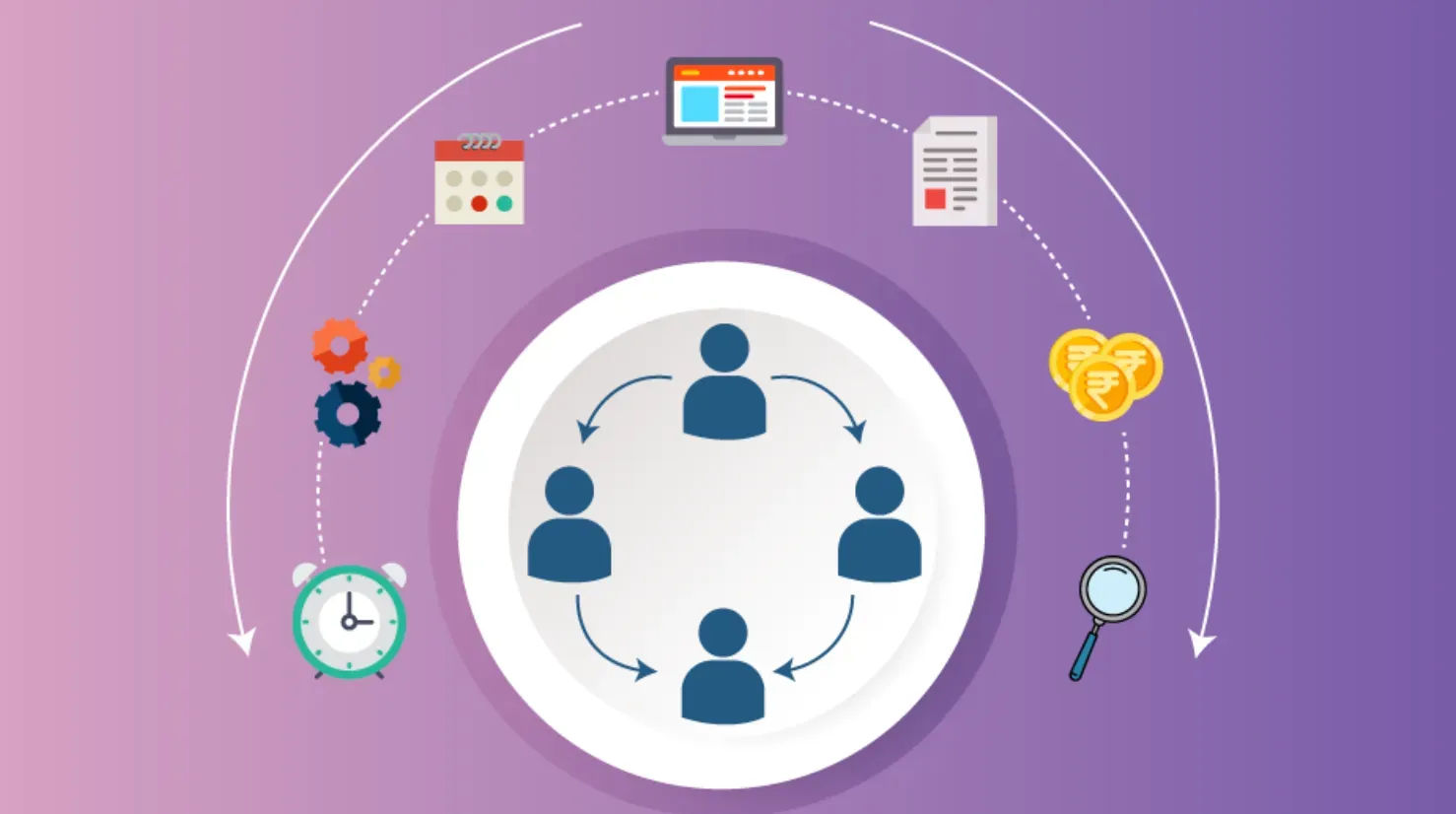 Proper ticket management is crucial for several reasons:
It allows businesses to efficiently track and manage customer issues, helping them understand customer needs better.
Effective ticket management enables businesses to provide immediate and accurate responses, improving customer satisfaction and loyalty.
It facilitates communication and collaboration among support agents, leading to faster issue resolution.
Principles of Ticket Management
Effective ticket management is crucial for businesses and organizations that handle customer support, IT helpdesk, or any process involving issue tracking and resolution.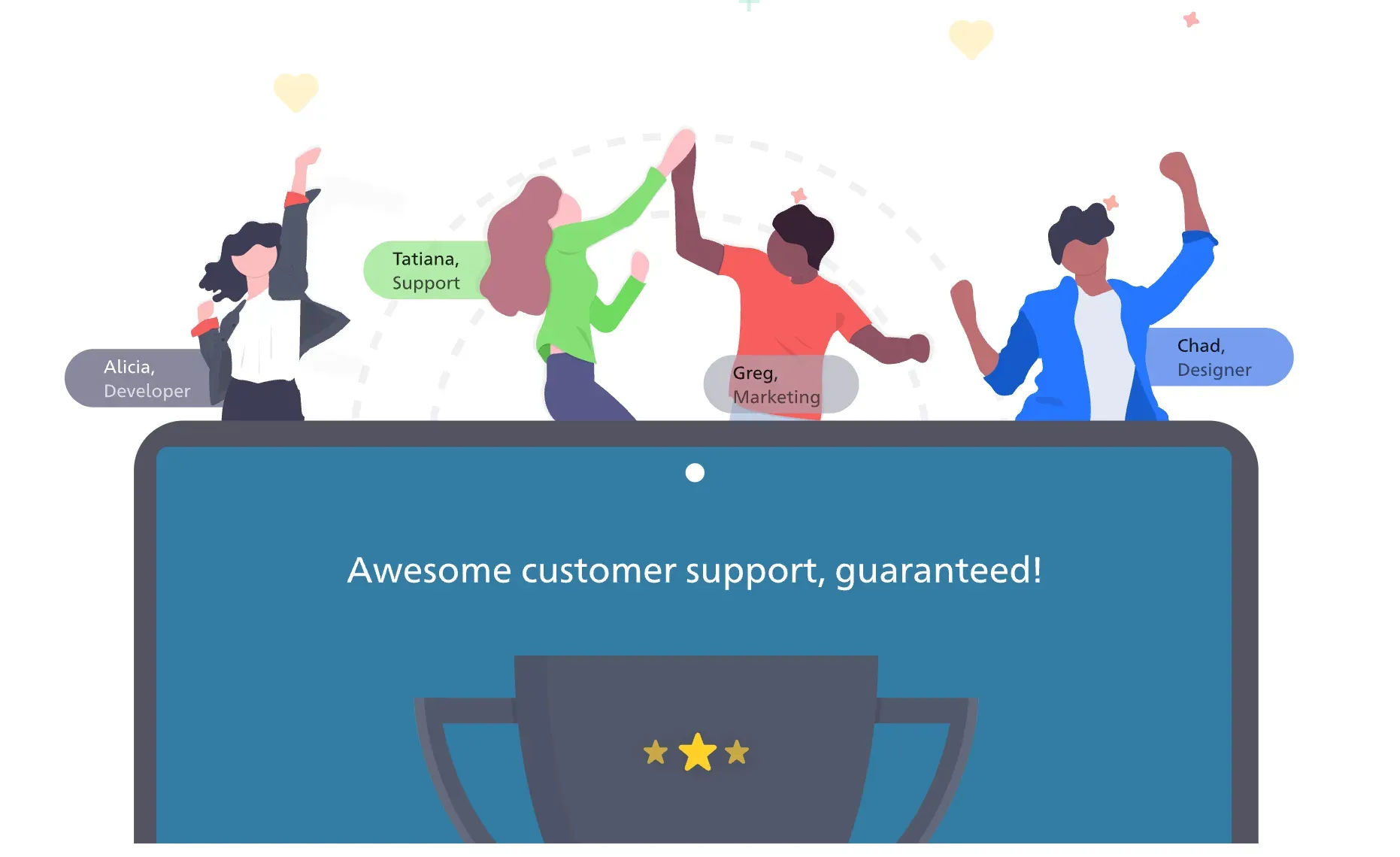 Here are some key principles of ticket management:
Treating Each Ticket individually and providing Personalized Support
Each customer's issue should be treated as unique and given individual attention.
Support agents should avoid using generic responses and instead focus on understanding the specific problem and providing tailored solutions that address the customer's needs.
Designing the Help Desk based on User Experience
The ticket management system should be designed with the user in mind, ensuring that it is easy to use and navigate for customers and support agents.
This includes providing a user-friendly interface and intuitive features that make it simple for users to submit and track their tickets.
Utilizing Best Practices in Ticket Management Processes
Following established ticket management processes and best practices ensures consistency and efficiency in resolving customer issues.
This includes having clear guidelines for how tickets are assigned, prioritized, and determined, as well as implementing workflows and automation to streamline the ticket management process.
Maintaining Transparency in Customer Communication
Transparent communication is crucial in ticket management. This involves keeping customers informed about the status of their tickets, providing regular updates on progress, and being clear and transparent in explanations.
This helps build customer trust and tells them about the progress toward resolution.
Continuous Development of Support Agents and the Entire Team
Ongoing training and development of support agents ensures they have the necessary skills and knowledge to handle tickets effectively.
This includes providing training on customer service skills, product knowledge, and any new tools or technologies used in ticket management.
It is also essential to foster a culture of learning and collaboration within the support team, encouraging knowledge sharing and continuous improvement.
How does BotPenguin enable Ticket Management?
BotPenguin enables ticket management with several features, including ticket creation, automated ticket assignment, ticket status updates, and ticket tracking.
With the ticket management feature, customer support tickets are organized, tracked, and resolved in a streamlined manner to ensure that every customer request is attended to.
In addition, the ticket routing feature ensures that tickets are assigned to the appropriate departments or support agents based on various criteria such as topic, language used, and urgency level.
Finally, BotPenguin's integration capabilities allow seamless transfer of information between different systems, including ticketing systems, enabling businesses to manage their support processes more effectively.
Processes and Workflow in Ticket Management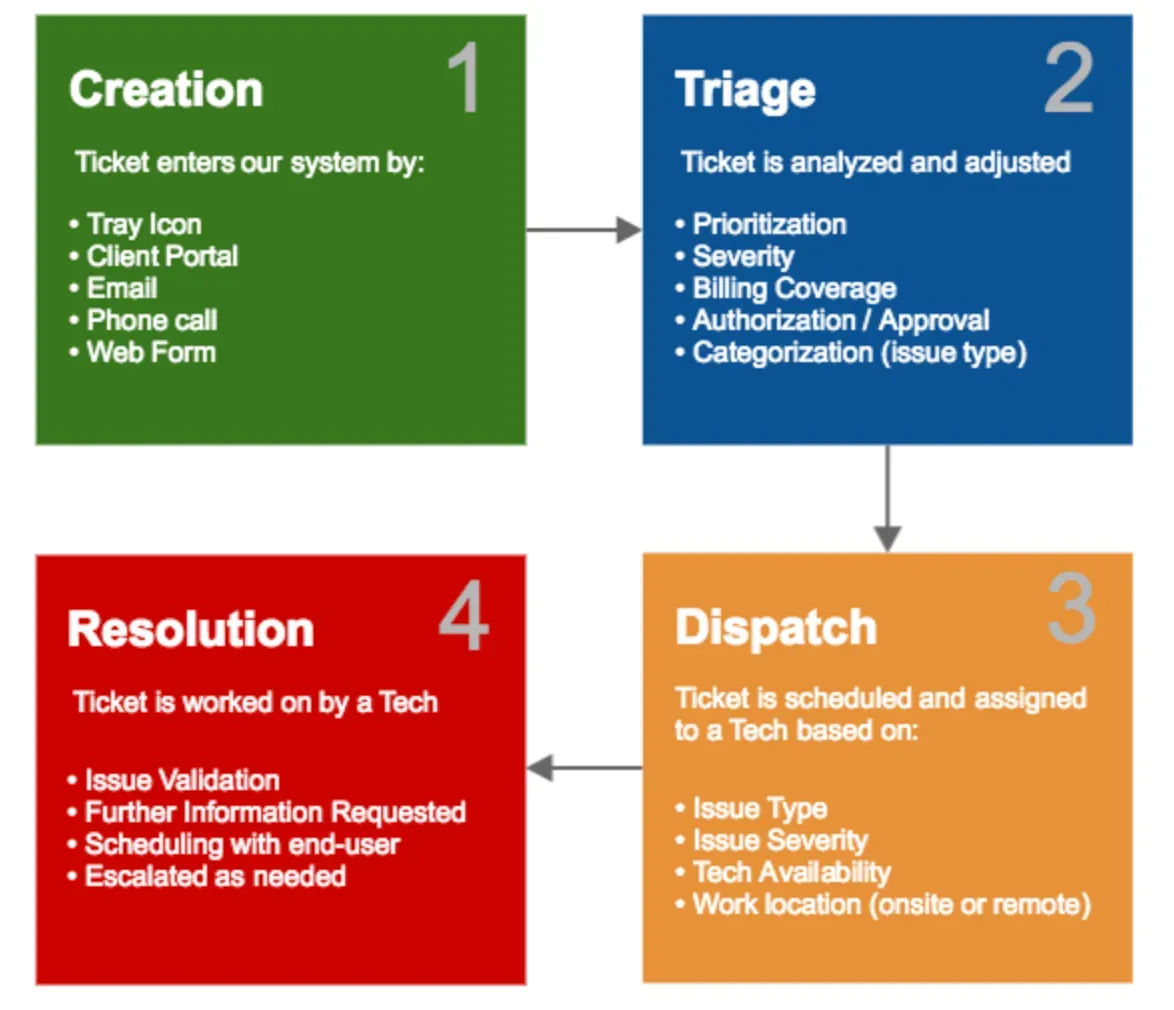 Managing tickets involves various steps and processes. These include:
Ticket Creation and Assignment
When a customer submits a support request, a ticket is created with all the relevant details. The ticket is then assigned to the appropriate support agent or department.
Tracking and Prioritizing Tickets
Support agents need to track and prioritize tickets based on urgency and impact on the customer. This allows them to allocate resources effectively.
Communication and Collaboration within the Ticketing System
Support agents communicate with customers directly through the ticketing system, ensuring all communication is documented and accessible. Additionally, collaboration among team members helps resolve tickets faster and provides consistent support.
Ticket Resolution and Closure
Support agents work to resolve the customer's issue, providing timely updates and solutions. Once the issue is resolved, the ticket is closed, and the customer is notified.
Key Metrics and Analytics in Ticket Management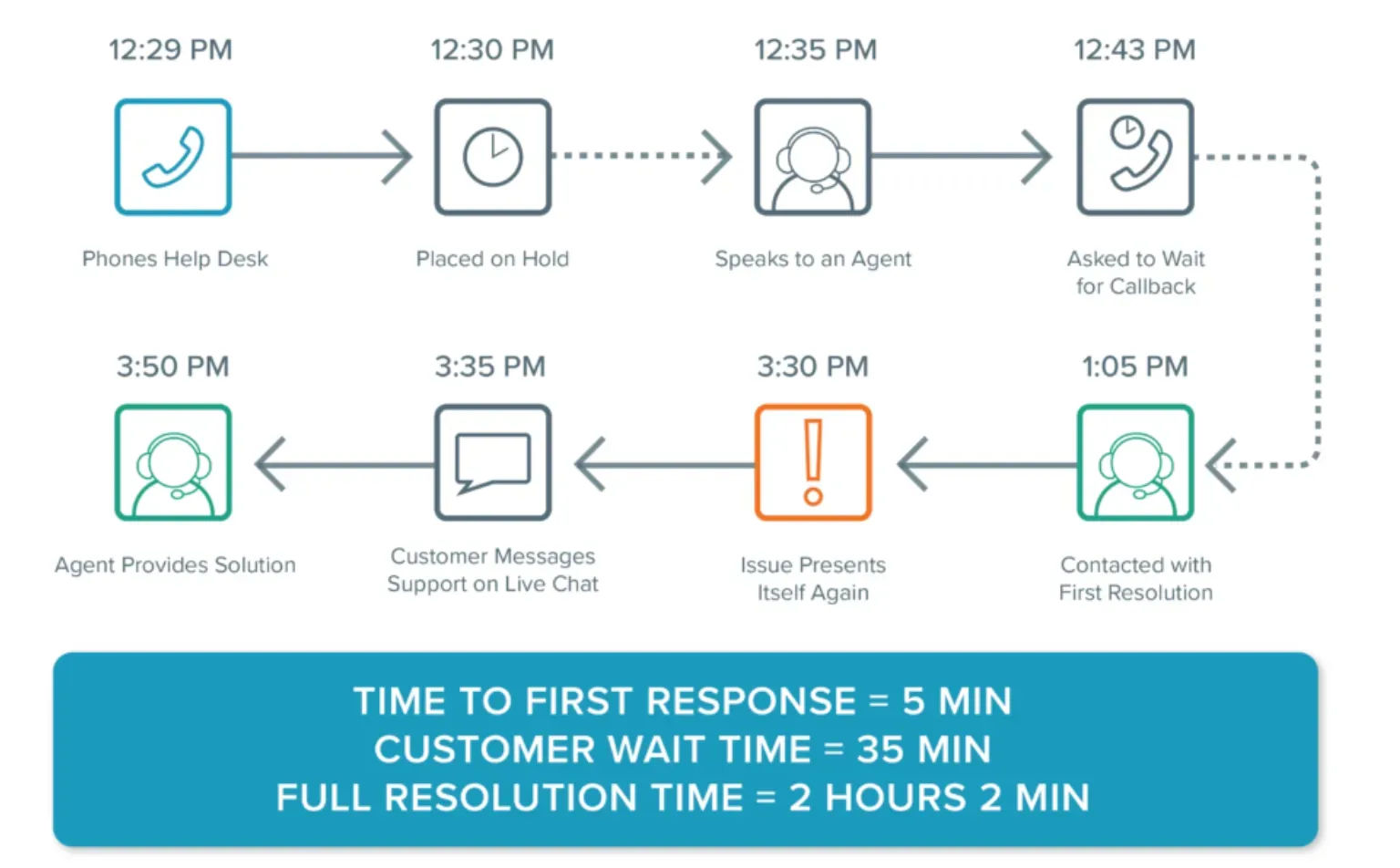 Tracking key metrics and analyzing data is essential for optimizing ticket management processes. Key metrics include:
Ticket Response Time: The time it takes for a support agent to respond to a customer's ticket.
Ticket Resolution Time: The duration from ticket creation to its

successful resolution

.

Customer Satisfaction: Measuring

customer satisfaction

levels after a support interaction.
Analyzing these metrics helps identify areas for improvement, optimize workflows, and ensure high-quality support.
Ticket Management Best Practices
To effectively manage tickets, businesses should follow best practices, such as:
Implementing Automation to Streamline Processes: Automation reduces manual effort and helps support teams handle many tickets more efficiently.
Consistent and Clear Communication with Customers: Maintaining open and transparent communication ensures that customers know the status of their tickets and any updates.
Prioritizing Tickets based on Urgency and Customer Impact: Determining which tickets require immediate attention and which can be handled later ensures efficient resource allocation.
Regularly reviewing and updating Ticket Management Practices: Continuously evaluating and refining ticket management processes guarantees they remain effective and aligned with evolving customer needs.
Integrations for Ticket Management
BotPenguin offers several integrations for ticket management. Here are some of the most popular ones:

Zendesk
This integration allows you to create, manage, and track support tickets within BotPenguin's platform.
It also gives you access to Zendesk's advanced features, such as automation and reporting.
Freshdesk
This integration allows you to manage and respond to support tickets directly from BotPenguin's platform.
It also provides access to Freshdesk's advanced ticketing features, such as SLAs and reporting.
JIRA
This integration allows you to create and track support tickets within JIRA directly from BotPenguin's platform.
You can also automate workflows and track progress using JIRA's advanced features.
HubSpot
This integration allows you to manage customer issues directly from BotPenguin's platform. You can also access HubSpot's CRM features, such as customer history and profiles, for more personalized support.
Salesforce
This integration lets you create and manage tickets within Salesforce from BotPenguin's platform.
You can also automate workflows and use Salesforce's powerful reporting and analytics features.
Trello
This integration lets you create and track customer issues within Trello from BotPenguin's platform. It also provides access to Trello's advanced features, such as card automation and custom workflows.
Overall, BotPenguin's integrations for ticket management enable you to streamline your support processes, increase efficiency, and improve customer satisfaction.
Frequently Asked Questions (FAQs)
Can a ticket management system integrate with other tools?
Yes, many ticket management systems offer integrations with popular tools such as customer relationship management (CRM) software, email providers, live chat platforms, and project management tools. These integrations can help streamline workflows and improve productivity.
Is it possible to generate reports and analytics from a ticket management system?
Yes, most ticket management systems provide reporting and analytics features. You can generate reports on ticket volume, response time, resolution time, customer satisfaction, and agent performance. These insights can help you identify trends and make data-driven decisions.
Is it possible to automate specific tasks in a ticket management system?
Yes, ticket management systems often offer automation features. You can automate tasks such as ticket routing, assigning tickets to specific agents or departments, sending automated acknowledgments and updates to customers, and closing tickets after a certain period of inactivity.
Can a ticket management system handle multiple channels of customer communication?
Yes, many ticket management systems can handle multiple customer communication channels, including email, phone, live chat, social media, and web forms. This ensures that all customer inquiries and issues are captured and tracked in a centralized system.
How can a ticket management system improve customer satisfaction?
A ticket management system improves customer satisfaction by providing timely responses, ensuring no customer inquiries or issues are overlooked. It also helps track the status of each ticket, ensuring transparency and accountability. Additionally, it allows for efficient collaboration among support agents, leading to quicker resolution times.