What is a User Interface (UI)?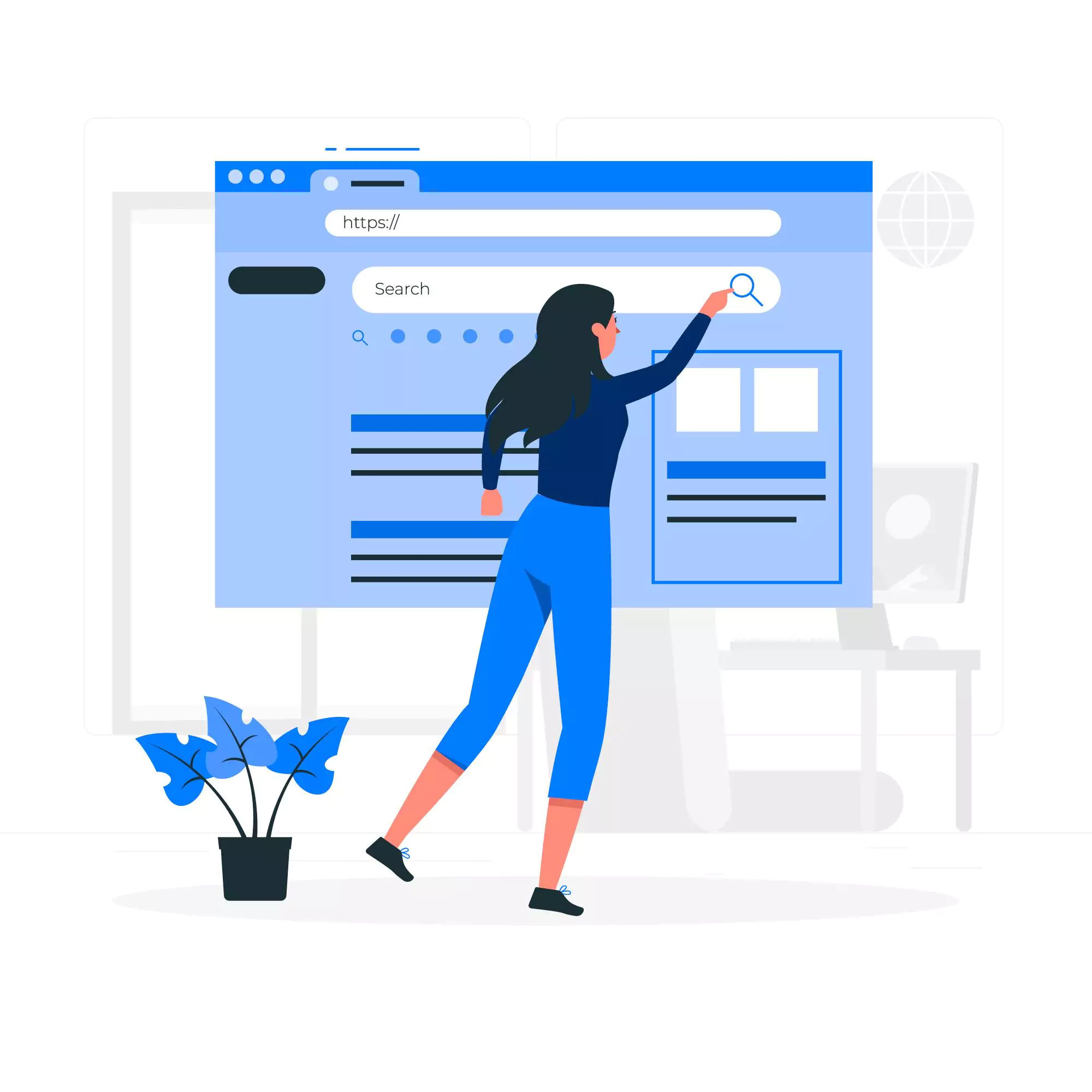 A User Interface (UI) is the bridge between users and a digital product, such as a website, mobile app, or software application. It's the space where users interact with a product to achieve their goals, and it includes all the visual elements, like buttons, text, images, and icons, that guide users through their journey.
Importance of User Interface
A well-designed user interface is crucial for a successful digital product. It not only makes the product visually appealing but also ensures a smooth and enjoyable user experience. A good UI design can boost user engagement, increase conversion rates, and improve overall user satisfaction.
Types of User Interfaces
There are several types of user interfaces, including:
Graphical User Interfaces (GUI): These interfaces use visual elements like icons, windows, and buttons to facilitate user interaction.

Command Line Interfaces (CLI): In CLI, users interact with the system by typing text commands.

Voice User Interfaces

(VUI): VUI allows users to interact with a system using voice commands.

Touch User Interfaces: These interfaces are designed for touchscreens and involve gestures like tapping, swiping, and pinching.
Key Players in UI Design
UI Designers
These are the folks in charge of making user interfaces visually appealing and effective. They play around with colors, typography, and layout to create a consistent and engaging look and feel across the product. From designing interactive elements like buttons and menus to perfecting forms, their focus lies on aesthetics.
UX Designers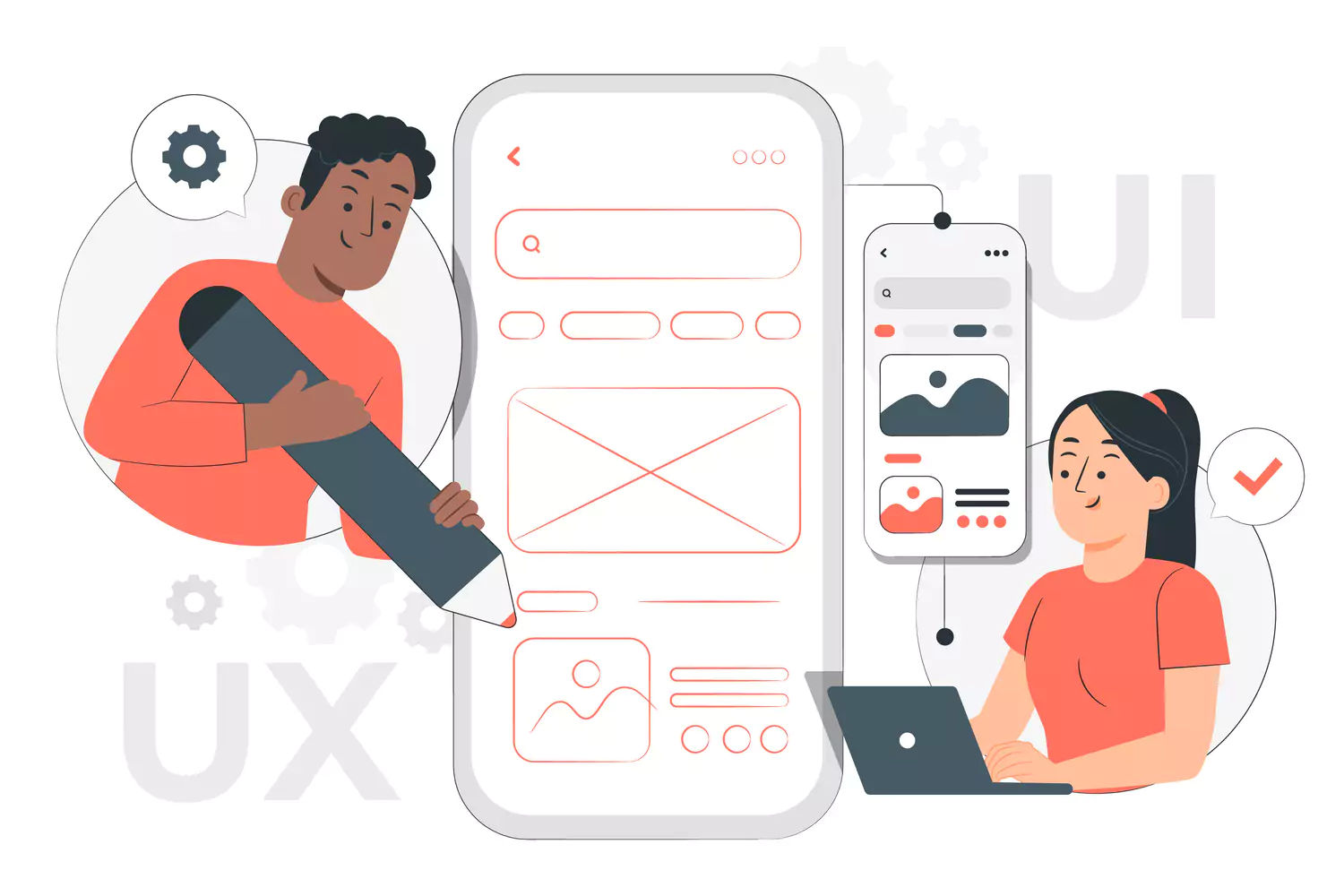 UX Designers, on the other hand, are all about enhancing the overall experience users have when interacting with a product. They dive into user research, draft user personas, and sketch out user flows to understand and address user needs. While they do work closely with UI designers, their primary focus is on the usability and functionality of the product, rather than the looks.
Developers
Developers are the maestros who bring UI designs to life. They write the code that implements the visual elements and interactions designed by UI and UX designers. Their job is to ensure that the final product is functional, responsive, and accessible across different devices and platforms.
When should UI Design come into play?
During the Planning Stage
UI design should make its entrance right from the planning stage of a project. It's key to define who the target audience is, what they need, and what the project's goals are to shape a user interface that checks all these boxes.
During the Design Stage
The design stage is when UI and UX designers really get to flex their creative muscles. They collaborate to create wireframes, mockups, and prototypes, iterating and improving upon these designs to deliver the best possible user experience.
During the Development Stage
The development stage is when developers step in to implement the UI design, making sure it functions as intended and responds appropriately on various devices. It's essential for designers and developers to work hand in hand during this phase to sort out any issues that crop up.
Where do we see UI Design?
Websites
UI design is a critical ingredient in cooking up engaging and user-friendly websites. Everything from navigation menus to buttons, color schemes, and typography — a well-designed user interface makes it easy for users to find what they're looking for and encourages them to stick around.
Mobile Applications
When it comes to mobile app UI design, designers need to consider the unique constraints and opportunities presented by mobile devices, like smaller screen sizes and touch-based interactions. A good mobile app UI should be easy on the eyes, easy to navigate, and optimized for touch interactions.
Software Applications
Good UI design isn't just for websites and mobile apps. Software applications, whether desktop programs or web apps, also need a well-designed user interface to make complex tasks more accessible and user-friendly, thereby enhancing productivity and user satisfaction.
Why is UI Design a Must for a Successful Product?
It Enhances User Experience
A well-crafted user interface does wonders for the overall user experience. It simplifies navigation and interaction with the product, which leads to happy, satisfied users who are likely to return.
It Boosts Conversion Rates
An effective UI design can steer users towards desired actions — think making a purchase or signing up for a newsletter. This can drive up conversion rates, spelling increased revenue for businesses.
It Improves Accessibility
Good UI design ensures that a product is accessible to users of different abilities and on various devices. Not only does this expand the product's reach, but it also fosters inclusivity.
How to create a User Interface that works?
Stick to UI Design Principles
If you want to create a user interface that hits the mark, you should adhere to these key principles:
Clarity: Keep the UI straightforward and easy to navigate.
Consistency: Maintain a consistent look and feel throughout the interface.
Feedback: Let users know the outcomes of their actions.
Flexibility: Cater to different user preferences and abilities.
Efficiency: Design the interface to minimize effort and time spent on tasks.
Follow the UI Design Process
The UI design process typically includes these steps:
Research: Understand your audience, their needs, and the project's objectives.
Wireframing: Sketch out low-fidelity outlines of the interface to plan the layout and organization of elements.
Mockups: Develop high-fidelity mockups filled with visual details like colors, typography, and images.
Prototyping: Create interactive prototypes to test and refine the design.
Implementation: Collaborate with developers to bring the final design to life.
Use UI Design Tools
A plethora of UI design tools are available to aid designers in creating visually stunning and functional interfaces. Some popular ones include Sketch, Adobe XD, Figma, and InVision.
Pay Attention to UI Design Elements
Typography: Typography is vital to UI design, impacting readability, aesthetics, and user experience. Choose fonts that echo the product's personality and ensure the text is legible and well-organized.
Color Schemes: Color schemes set the mood of a user interface and can steer user behavior. Pick colors that complement each other and reflect the product's brand identity.
Icons and Images: Icons and images aid users in quickly understanding information and navigating the interface. Use clear, meaningful icons and high-quality images to support the content and enhance user experience.
Apply UI Design Patterns and Best Practices
Navigation Patterns: Navigation patterns assist users in moving through a product with ease. Common ones include menus, tabs, and breadcrumbs. Choose the right pattern based on the product's structure and user needs.
Interaction Patterns: Interaction patterns outline how users engage with a product's interface. Examples include swiping, tapping, and dragging. Consider the most intuitive and efficient ways for users to interact with the product.
Responsive Design: Responsive design ensures a user interface adjusts to different screen sizes and devices, offering a consistent experience across various platforms. Think about how the interface will function and look on desktops, tablets, and mobile devices.
Frequently Asked Questions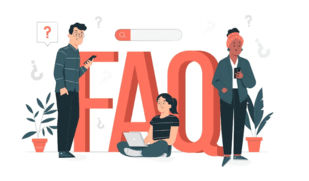 How important is a user-friendly interface for my business?
A user-friendly interface is crucial for your business as it enhances customer satisfaction, increases user engagement, and improves overall user experience, ultimately leading to higher conversion rates and customer loyalty.
How can a well-designed user interface benefit my business?
A well-designed user interface can streamline workflows, reduce user errors, and increase productivity. It can also improve brand perception, attract more customers, and differentiate your business from competitors.
What are the key elements of a good user interface?
A good user interface should have clear navigation, intuitive design, consistent visual elements, responsive layout, and informative feedback. It should focus on simplicity, ease of use, and meeting user expectations.
How can I ensure my user interface meets the needs of my target audience?
Conducting user research, gathering feedback, and incorporating usability testing are essential steps to understand your target audience's preferences and needs. This will help you tailor your interface to meet their expectations and improve user satisfaction.
Should I invest in professional UI design services for my business?
Investing in professional UI design services can be beneficial for your business. Experienced designers have expertise in creating visually appealing, user-friendly interfaces that align with your brand and effectively communicate your business values to your target audience.