What is a Voice User Interface (VUI)?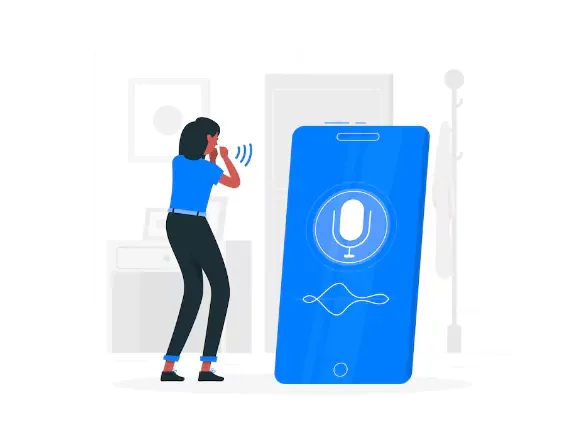 A Voice User Interface (VUI) is a technology that enables users to interact with devices, applications, or services using their voice. It allows for a more natural and intuitive way of communication, as users can simply speak commands or ask questions to get things done.
VUIs have come a long way since their inception. Early voice recognition systems were limited in their capabilities and often struggled to understand accents or dialects. However, with advancements in artificial intelligence (AI) and natural language processing (NLP), modern VUIs have become much more accurate and versatile, capable of understanding various languages, accents, and even contextual information.
Key Components
The main components of a VUI include speech recognition, natural language understanding (NLU), and text-to-speech synthesis. These components work together to convert spoken words into text, interpret the user's intent, and generate a spoken response, respectively.
Why are Voice User Interfaces Important?
Accessibility and Inclusivity
VUIs make technology more accessible to people with disabilities or those who may struggle with traditional input methods like keyboards or touchscreens. By allowing users to interact with devices using their voice, VUIs create a more inclusive experience for everyone.
Hands-free Interaction
Voice interfaces enable hands-free operation, which can be particularly beneficial in situations where users need to keep their hands occupied, such as while cooking, driving, or exercising.
Personalization and Convenience
VUIs can be personalized to understand individual users better, providing a more tailored experience. They also offer a convenient way to interact with devices, as users can simply ask questions or give commands without having to navigate through menus or screens.
Who Uses Voice User Interfaces?
Industries and Sectors
VUIs are used across various industries, including healthcare, automotive, retail, and hospitality. They can be found in applications ranging from virtual assistants and customer support to smart home automation and in-car infotainment systems.
Consumers and Users
Consumers use VUIs in their daily lives to access information, control smart home devices, make purchases, and more. Users of all ages, backgrounds, and abilities can benefit from the convenience and accessibility provided by voice interfaces.
Developers and Designers
Developers and designers create VUIs for various platforms and applications. They are responsible for designing the interaction models, implementing the underlying technology, and ensuring a seamless and engaging user experience.
When to Use a Voice User Interface?
Use Cases and Scenarios
VUIs are ideal for situations where traditional input methods are inconvenient or impractical, such as when users need to keep their hands free or have difficulty using touchscreens or keyboards. Some common use cases include smart home control, in-car infotainment, and virtual assistants.
Benefits and Limitations
Voice interfaces offer numerous benefits, including accessibility, convenience, and personalization. However, they also have limitations, such as potential privacy concerns, difficulties in understanding accents or dialects, and the need for a quiet environment.
Voice-First vs. Voice-Enabled Applications
Voice-first applications are designed primarily for voice interaction, whereas voice-enabled applications support voice input as an additional feature alongside traditional input methods. When deciding whether to use a VUI, consider the specific needs of your users and the context in which the interface will be used.
How Do Voice User Interfaces Work?
Speech Recognition
Speech recognition is the magical process that turns spoken words into text. VUIs use advanced algorithms and machine learning to recognize and transcribe speech, even when it's noisy or the speaker has a unique accent.
Natural Language Understanding (NLU)
NLU is the secret sauce that helps VUIs interpret the meaning and intent behind those spoken words. It allows VUIs to understand the context of a user's command or question and respond like a well-informed friend.
Text-to-Speech Synthesis
Text-to-speech synthesis is the wizardry that converts text into spoken words. VUIs use this technology to generate human-like speech, allowing them to chat with users in a natural and engaging manner.
Designing and Developing a VUI
User Experience (UX) Design Principles
When designing a VUI, it's essential to focus on creating a seamless and enjoyable user experience. Think of it like hosting a party: understand your guests' needs and expectations, offer clear and concise directions, and provide helpful and relevant feedback.
Voice Interaction Models
Voice interaction models are like the blueprints of a conversation between the user and the VUI. They include elements such as intents, utterances, and slots, which help guide the user through the interaction and ensure a smooth and natural conversation.
Best Practices and Guidelines
When developing a VUI, it's crucial to follow best practices and guidelines, such as providing clear instructions, handling errors gracefully, and ensuring the interface is as welcoming and inclusive as a warm hug.
Voice Assistants and Smart Speakers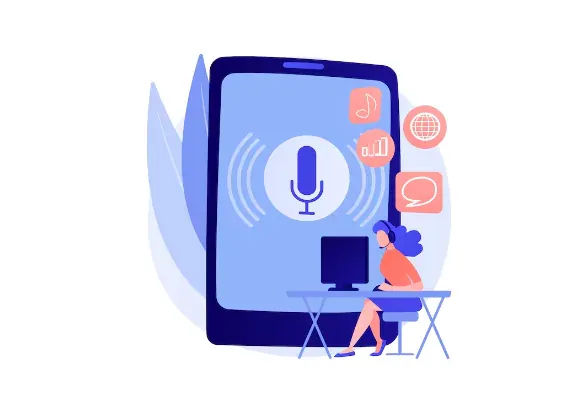 Popular Voice Assistants
Some well-known voice assistants include Amazon Alexa, Google Assistant, Apple Siri, and Microsoft Cortana. These assistants can perform various tasks, such as answering questions, setting reminders, and controlling smart home devices, all while making your life a little easier.
Smart Speaker Market
Smart speakers, such as Amazon Echo and Google Home, have become increasingly popular as they provide users with easy access to voice assistants and a range of other features, including music streaming and home automation.
Integration and Compatibility
Many VUIs can be integrated with popular voice assistants and smart speakers, allowing users to access the interface through their preferred platform. Compatibility with multiple platforms ensures a broader reach and a more seamless user experience.
Privacy and Security in VUIs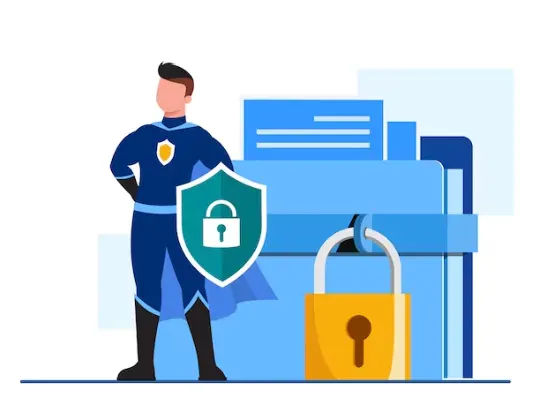 Data Collection and Storage
VUIs often collect and store user data, such as voice recordings and interaction history, to improve their performance and provide personalized experiences. It's essential to be transparent about data collection practices and give users control over their information.
User Consent and Control
Users should be informed about how their data is being used and have the option to opt-out of data collection or delete their data. Providing users with control over their information is crucial for building trust and ensuring privacy.
Mitigating Risks and Ensuring Security
To protect user data and maintain privacy, it's essential to implement robust security measures, such as encryption and secure authentication. Regularly updating and monitoring the VUI can also help identify and address potential vulnerabilities.
Future of Voice User Interfaces
Technological Advancements
As AI and NLP technologies continue to advance, VUIs will become even more accurate, versatile, and capable of understanding complex commands and contexts. They might even start telling better jokes! For more insight into this, check out this article on the future of interfaces.
Emerging Trends and Applications
Voice interfaces are expected to become more prevalent in various industries and applications, such as healthcare, education, and entertainment. Who knows, you might even have a voice-activated coffee maker someday!
Challenges and Opportunities
As VUIs continue to evolve, challenges such as privacy concerns, language barriers, and cultural nuances will need to be addressed. However, these challenges also present opportunities for innovation and growth, making the future of VUIs an exciting one.
Frequently Asked Questions
What is a voice user interface (VUI)?
A voice user interface (VUI) is a technology that allows users to interact with a computer or device using spoken commands or natural language instead of traditional input methods like typing or clicking.
How does a voice user interface work?
A voice user interface works by leveraging speech recognition technology to convert spoken words into text. The system then processes the text and responds to the user's commands or queries using text-to-speech synthesis to provide audible feedback.
What are the benefits of using a voice user interface?
Using a voice user interface offers benefits such as hands-free operation, accessibility for visually impaired users, convenience in performing tasks, and the ability to multitask while interacting with the device or application.
What devices or platforms support voice user interfaces?
Voice user interfaces are supported by various devices and platforms, including smartphones, smart speakers, virtual assistants (e.g., Amazon Alexa, Google Assistant), in-car systems, and other Internet of Things (IoT) devices equipped with voice recognition capabilities.
What are some common applications of voice user interfaces?
Voice user interfaces find applications in a wide range of domains, including virtual assistants, voice-controlled smart home devices, voice search and navigation systems, voice-enabled customer support, and voice-activated car systems for hands-free operation.