Google's mission is to "create a more useful Google for you," said Rick Osterloh. The Google Assistant, powered by artificial intelligence (AI) first released in 2016, is one method of advancing service integration.
Google Assistant is significant because it is the cornerstone of Google's future AI-first strategy, and it will almost certainly come to define how users interact with nearly all of Google's core products.
According to estimates, Google Assistant is the most prevalent voice assistant in the United States, followed by Apple's Siri and Amazon's Alexa. 88.8 million people will use Google Assistant by 2024.
Although Google Assistant's fundamentals are simple to grasp, there is a lot more to it than meets the eye. This cheat sheet has compiled the most crucial information and resources to assist smartphone users, AI enthusiasts, and enterprise decision-makers in understanding Google Assistant's features and why they matter.
Read on to learn more if you're wondering, "What is Google Assistant and how do I use it?"

What exactly is Google Assistant?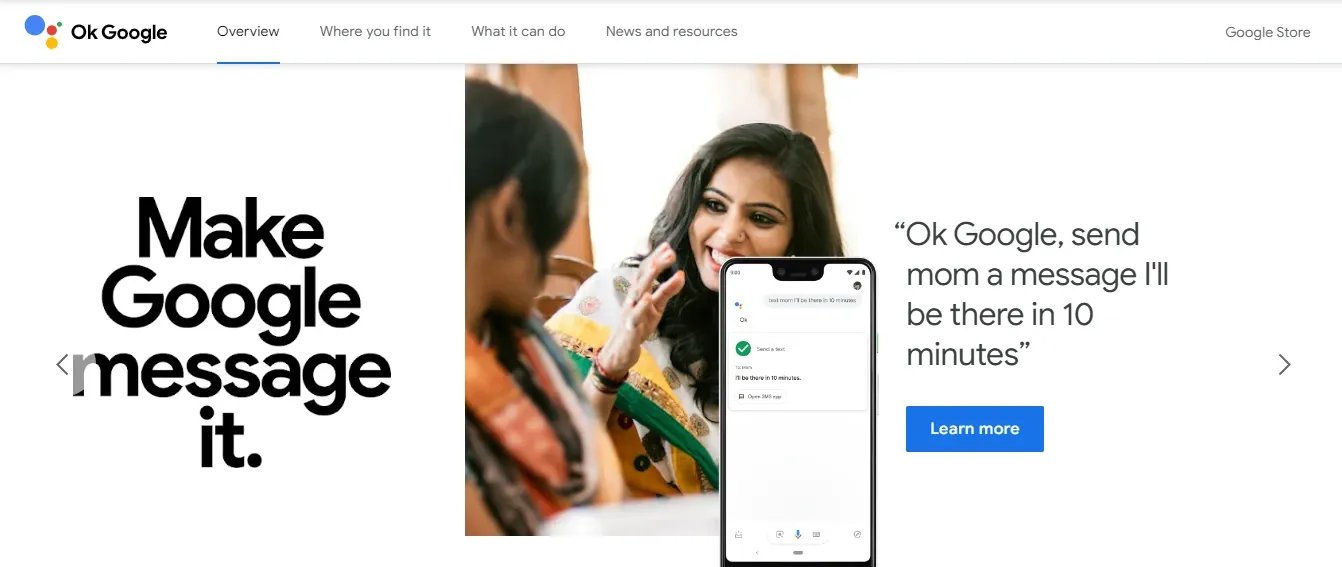 Google Assistant is Google's next-generation search experience. Google Assistant is made to converse with you to carry out tasks instead of just providing links to websites.
Like Amazon's Alexa, Apple's Siri, or Microsoft's Cortana, the Google Assistant offers contextual information and carries out tasks like making restaurant reservations or sending messages on the user's behalf. Users can type their requests into Google Assistant if they prefer not to use voice input.
Google Assistant, like Siri, can communicate with your Android device to perform various functions like playing music or setting alarms. It can control some home automation devices.
To understand what the user is saying, make suggestions, or take action on that input, Google Assistant uses artificial intelligence (AI) technologies like machine learning and natural language processing.
Although Google Assistant is most popular on Android, it is also accessible on other platforms. You can use it on a variety of devices, including Android Wear, the Google Assistant app for iPhone and iPad, the Google Nest line of smart speakers, and others.
How does Google Assistant function?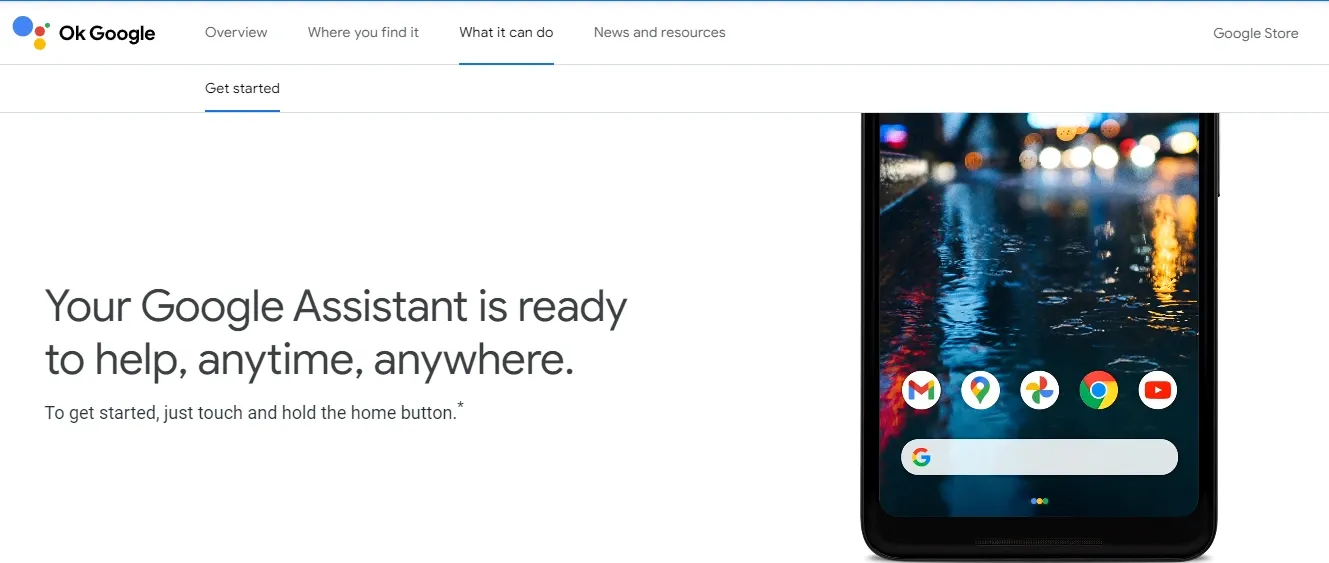 Every day, Google Assistant makes it easier for millions of people all over the world to get things done. Discover how Assistant uses content and services to help you find what you're looking for.
Google Assistant provides voice commands, voice searching, and voice-activated device control, allowing you to complete a variety of tasks after saying the "OK Google" or "Hey Google" wake words. It is intended to provide you with conversational interactions.
Google Assistant excels at understanding context and asking follow-up questions. For example, you may ask, "Who sang Born in the USA." And then add "What year was the release of it?" to confirm to Google that you are still referring to Bruce Springsteen. Don't worry if you speak informally; you don't need to use exact words.
You can choose from various pre-made routines with Google Assistant that are ready to go and will perform specific tasks when you give them a command. You can — and should — tailor these routines to your particular requirements. The "Good Morning" routine, which consists of spoken news, weather, and upcoming events, is a good place to start.
Google Assistant will:
Control your smart home and your devices.

Obtain data from your calendars and other private records.

Find information online, including restaurant reservations, maps, weather, and news.

Organize your music

Play media on a compatible device like a Chromecast or your computer.

Timer and reminders for running

Set up meetings and send messages.

Launch the apps on your phone.

Read the notifications.

Spoken translations in real-time

Play games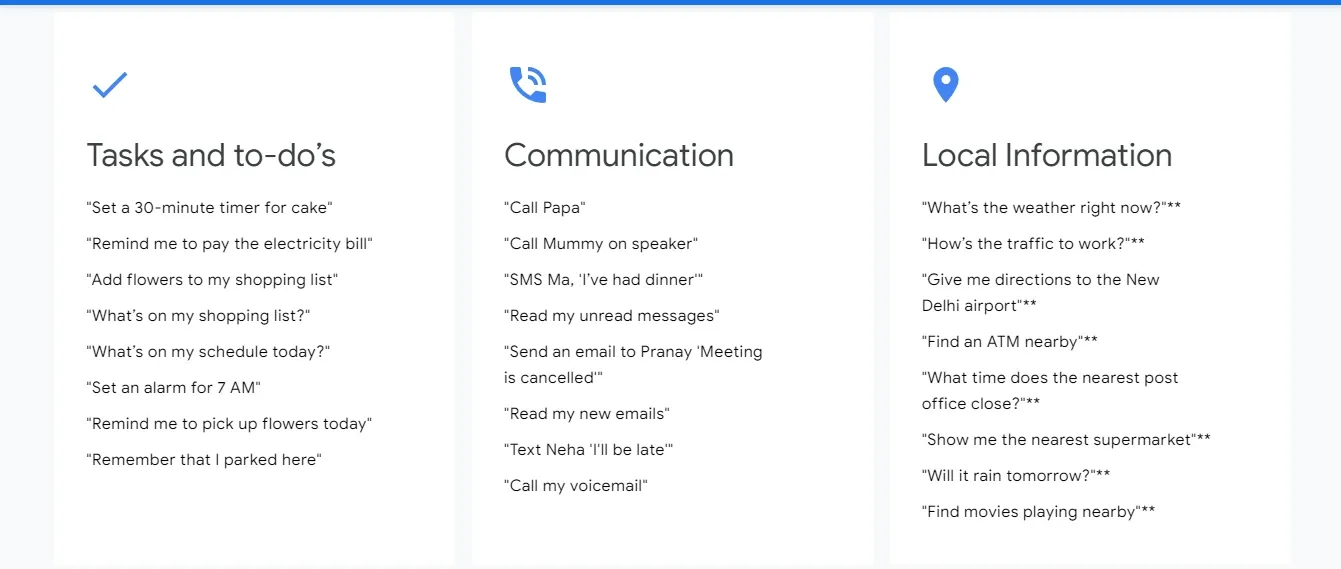 You can make follow-up requests without saying "Hey Google" if you use the continued conversation feature. Instead, once you start conversing with Google, it waits for a response without constantly needing a trigger phrase.
Google can distinguish between different voice profiles to customize its responses based on the person speaking to it. Additionally, you are permitted to make multiple requests at once.
Google Assistant will respond intelligently or with knowledge because it is familiar to you and the situation. This is significant because it gives voice control much more power and moves it away from only responding to specific phrases or commands. It's not just meant to be reactive.
There is also an Interpreter Mode on Google Nest devices and smart displays. Features include the ability to check in for your flight (depending on the airline and destination) and the ability to reserve a room with some partners.
With it, you can request assistance from Google Assistant for conversations in various languages. Simply say, "Hey Google, be my Spanish interpreter" to activate Interpreter Mode and receive real-time spoken and (on Smart Displays) written translation to help you with your conversation.
Conclusion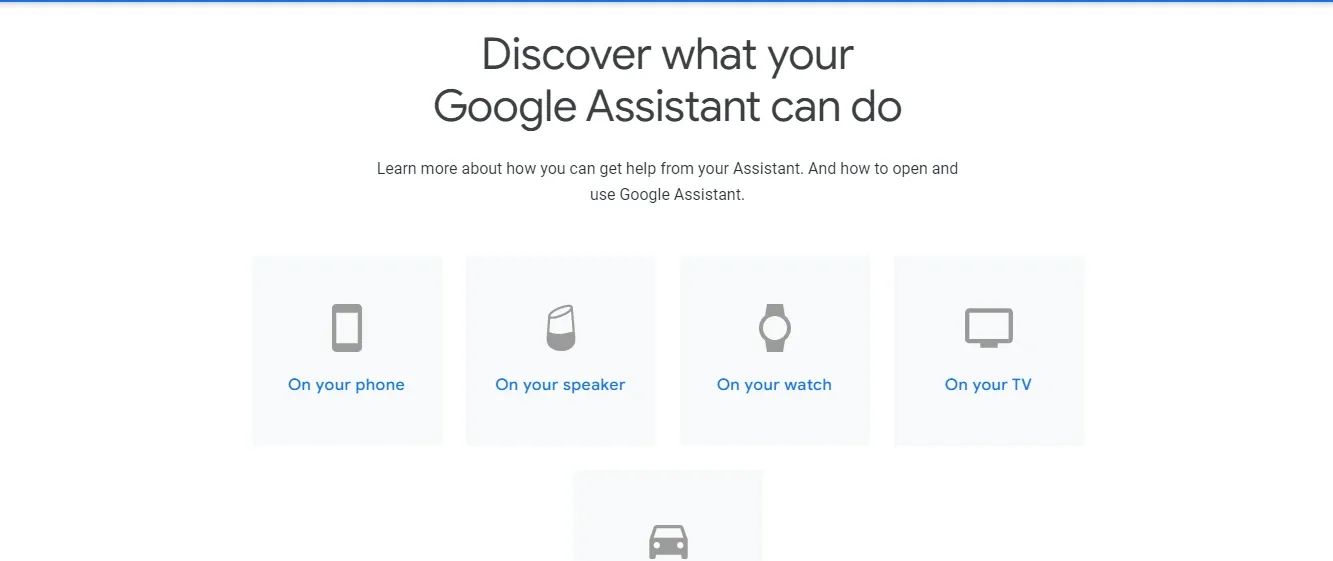 The Google Assistant can do a lot of things, including open applications, send texts, use Google Maps, access the internet, control the device, access information about the device, access the calendar, music player, alarm, etc. Both among Android users and the general public, it has gained popularity.
This will impact users who are invested in the Google ecosystem and other smartphone manufacturers who might be prompted to develop or acquire their own rival AI products.
However, the technology has a fairly wide application because Google Assistant integrates with SmartThings and is accessible on the iPhone and in some vehicles with Android Auto. Even Chromecast devices can be connected to Google Assistant by users.
With constant advancements in a variety of fields, voice bots and chatbots are becoming more sophisticated with each passing day. It has now made a name for itself as the best comfort exercise, and numerous platforms like BotPenguin are also ensuring it.