Who are Support Agents?
Support Agents play a crucial role in any industry that deals with customers. They are the backbone of customer support and ensure customer satisfaction by providing effective resolutions to problems. A Support Agent is a person who works to assist customers in resolving their issues and answering any questions they may have.
A Support Agent is an individual who works in the customer support department of an organization, assisting customers with any issues or questions they may have. Support Agents work in different fields, such as technical or non-technical customer support.
Support agents play a key role in any customer-focused business. They are instrumental in building and maintaining customer relationships, which, in turn, lead to repeat business and increased sales.
Key Responsibilities of a Support Agent
The role of a Support Agent is multi-faceted. They not only assist customers but also provide feedback to management on customer trends and issues.
Providing Customer Support
Support agents are responsible for providing customers with support via various communication channels like email, chat, phone or video calls.
Responding to Customer Queries
Support agents respond to customers' queries by providing them with adequate information. This may involve troubleshooting technical issues or answering general questions about products or services.
Troubleshooting Technical Issues
Support agents are responsible for troubleshooting various technical issues faced by customers, such as software installations, network connectivity issues, or other hardware-related issues.
Following Up with Customers
After resolving customer issues, support agents follow up with customers to ensure that their needs have been met and that their problems have been resolved.
Qualifications and Skills Required for Support Agent
The path to becoming a support agent varies between industries. However, some key qualifications and skills required include educational qualifications, technical skills, communication skills, and interpersonal skills.
Educational Qualifications
Most Support Agent positions require only a high school diploma or an equivalent certificate. However, candidates with a Bachelor's degree or higher in a relevant field have better chances of landing a job in customer support.
Technical Skills
Understanding other tools that come in handy when working in customer support is essential. For example, some familiarity with helpdesk software, CRM systems, or ticketing systems goes a long way in making the job easier.
Communication Skills
Customer support roles require excellent communication skills. Support Agents must have a good command of the language used in customer interactions, be it in writing or speaking.
Interpersonal Skills
Effective customer support heavily involves interpersonal skills such as active listening, empathy, and patience. It is important to establish a bond with customers to provide the best support experience.
How to Become a Support Agent?
The customer support industry is a great place to start a career for anyone looking to gain experience in customer service. The steps needed to become a support agent include:
Education and Training Requirements
Most Support Agents only require a high school degree, but additional education can be beneficial.
Experience Requirements
Experience can be gained by shadowing more experienced team members, internships and volunteering.
Skills and Competencies
An aspiring Support Agent should possess various skills such as communication skills, technical skills and interpersonal skills.
Types of Support Agents
Support agents are categorized into different levels based on their skill set and the complexity of the issues they handle.
Level 1 Support
Individuals working at this level respond and handle basic issues posed by customers. They can answer simple questions, troubleshoot known issues and provide information on products.
Level 2 Support
Support agents at Level 2 have more in-depth knowledge of the products or services being offered. They can handle more complex issues and also offer guidance to level 1 support agents.
Tier 3 Support
This level of support is responsible for handling the most complex issues that require specialized expertise; they can also offer guidance to the lower levels of the support team.
Advantages of Outsourcing Support Agents
Outsourcing support agent services is becoming more popular among businesses due to the benefits they offer.
Cost Savings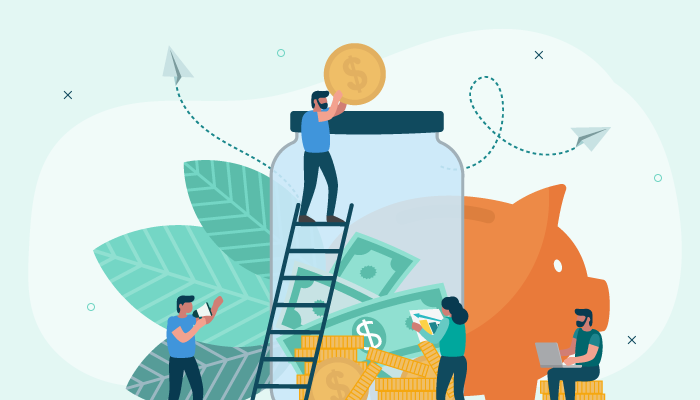 Outsourcing support agents can help businesses save a considerable amount of money by eliminating the expenses related to staffing and training.
24/7 Support
Outsourcing support services offers businesses 24/7 customer support which can help increase customer satisfaction.
Expertise
Outsourcing support agents gain expertise from working with different companies, dealing with varied customer issues, and are equipped with the knowledge to guide customers through any situation.
Support Agent vs Customer Service Representative
In this section, we will compare and contrast two crucial roles in the customer service field - the Support Agent and the Customer Service Representative, providing clarity on their respective responsibilities and skillsets.
The Support Agent Role
Support Agents are typically the first line of assistance when customers face technical errors or difficulties. They possess in-depth knowledge of the product or software and leverage their technical skills to troubleshoot problems. They engage with customers via multiple channels - be it calls, emails, live chat, or social media.
The Customer Service Representative Role
Customer Service Representatives, on the other hand, often deal more broadly with customer concerns that may or may not be technical. These could range from general inquiries about a product or service to customer complaints or feedback. They are primarily responsible for ensuring customer satisfaction and retention.
Key Differences
The main differentiating factor between the two roles comes down to the types of issues they handle. Support agents typically solve technical problems, requiring them to have a deeper understanding of the product's operational facets. This contrasts with customer service representatives, who address a wider variety of non-technical customer concerns.
Additionally, the communication channels may differ for both roles - with support agents more frequently utilizing real-time channels like live chat and support tickets, and customer service representatives may handle more phone and email inquiries.
Shared Aspects
While they have distinct responsibilities, both roles require great communication skills, strong problem-solving abilities, and a customer-first approach. Both positions require individuals who can actively listen to customer queries, handle them patiently, and deliver clear, concise responses.
Best Practices for Support Agents
In this section, we'll dig into some of the best practices that support agents should adopt to provide top-notch customer service.
Active Listening
Active listening is a crucial skill in customer support. Understanding the customer's problem accurately needs patient, uninterrupted listening and acknowledgment of the customer's sentiments. This makes to customer feel valued.
Clear and Concise Communication
Support agents should aim for clear, concise communication. Avoid technical jargon if the customer is not well-versed in it. Summarize the problem and solution in simple, understandable terms to ensure the customer's comprehension.
Flexibility in Assistance
Though scripts aid quick responses, rigid adherence can make responses feel robotic. Agents should be encouraged to assess each scenario individually and tailor solutions to customer's needs, demonstrating flexibility.
Timeliness and Responsiveness
Prompt responses are key to customer satisfaction. Customers appreciate quick fixes and immediate feedback. Even in cases where complete resolution may take time, agents should keep the customer informed about progress.
Emphasis on Customer Satisfaction
The ultimate goal of any support interaction should be customer satisfaction. Support agents should never close a call or chat before ensuring the customer's problem has been solved satisfactorily.
Continuous Learning and Training
The most effective support agents strive for continuous learning and skills improvement. Regular training sessions can deliver knowledge on the latest product updates, service changes, or communication techniques.
Frequently Asked Questions (FAQs)
What is the role of a Support Agent?
A Support Agent helps customers with inquiries, complaints, or technical issues related to a product or service, ensuring a positive customer experience.
What are the key skills a Support Agent should possess?
Listening, problem-solving, communication, patience, and multitasking are crucial skills a Support Agent should have.
How do Support Agents deliver customer service?
Support Agents serve customers through various channels, including phone calls, emails, chats, and social media, to address their concerns and feedback.
What is the importance of active listening in a Support Agent's role?
Active listening ensures accurate understanding of customer issues, builds rapport, and makes customers feel valued, leading to better resolutions.
How does a Support Agent maintain customer records?
Support Agents log interactions, transactions, and complaints in Customer Relationship Management (CRM) systems for future reference and to improve service delivery.