What is Customer Engagement?
Customer engagement refers to the process of building and maintaining strong relationships with customers by interactively involving them in various stages of your business. This interactive relationship fosters trust, loyalty, and advocacy, leading to better customer retention and business growth.
The more engaged a customer is, the more likely they are to keep doing business with your company. Engaged customers tend to purchase more frequently, generate higher revenue, and act as ambassadors for your brand, referring your business to others.
To assess customer engagement levels, businesses must monitor key performance indicators (KPIs) such as customer churn rate, customer lifetime value, purchase frequency, and customer satisfaction scores.
Customer Engagement vs Customer Satisfaction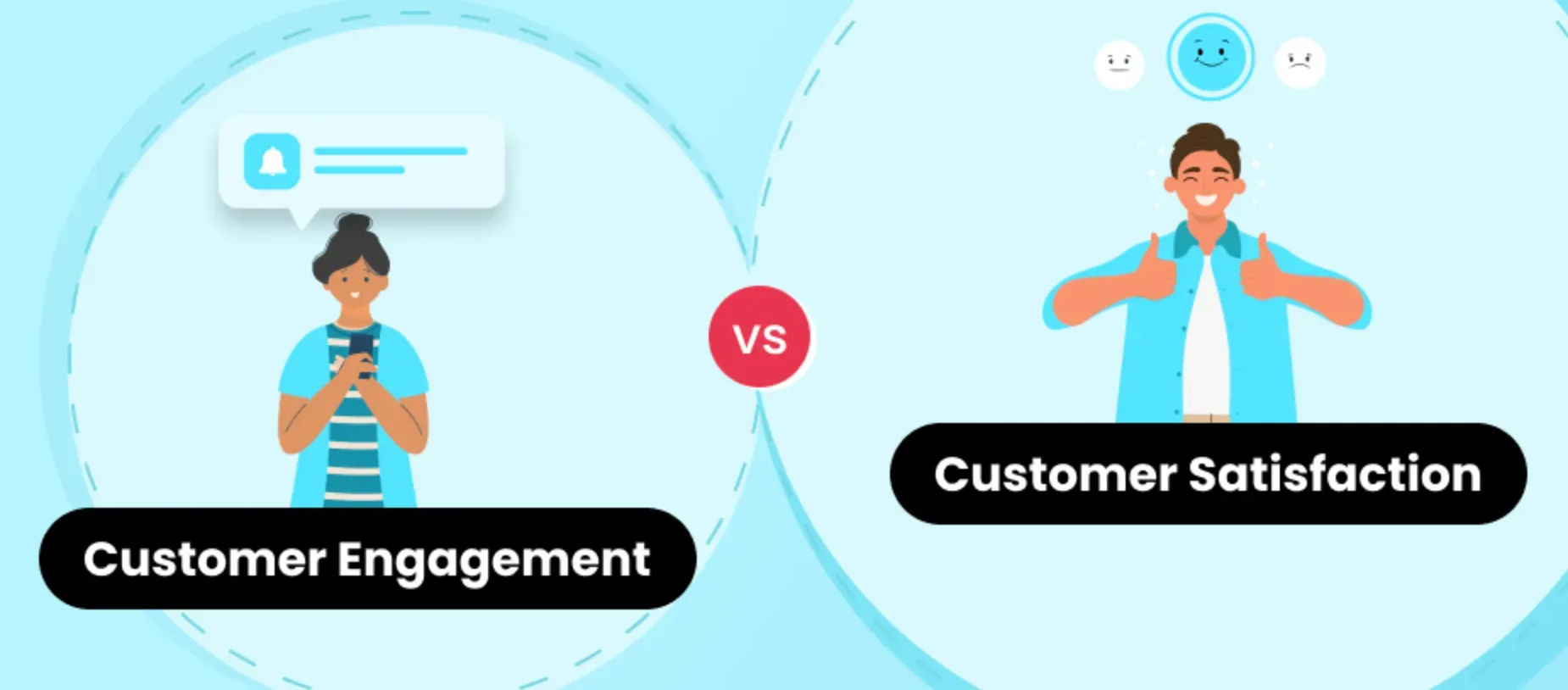 Customer satisfaction measures the degree to which a product or service meets customer expectations. Although a closely related concept, customer engagement goes beyond satisfaction—it encompasses the emotional investment a customer has in your business and all the interactions they experience with your brand.
Strategies for Enhancing Customer Engagement
Tailoring marketing messages, offers, and content based on each customer's preferences and behaviors can boost engagement and make customers feel valued.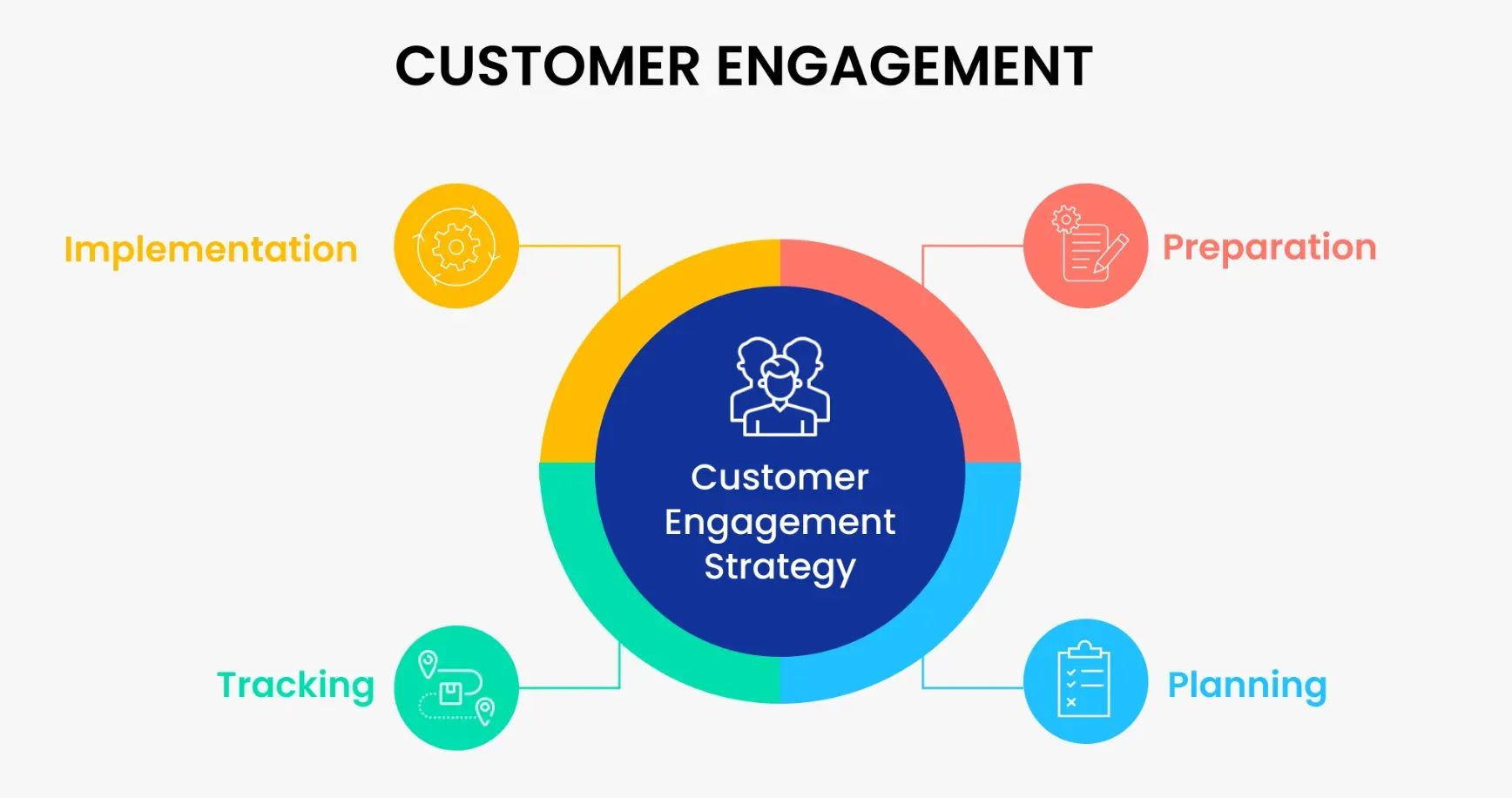 Proactive Support
Proactively addressing potential issues or concerns through timely support helps maintain positive customer relationships and demonstrates that your business cares about customer success.
Incentivising Loyalty
Loyalty programs and reward schemes can increase customer engagement by encouraging repeat purchases and strengthening customer commitment to your brand.
Soliciting Feedback
Inviting customer feedback on products, services, or experiences displays a genuine interest in customer opinions and insights—ultimately contributing to long-lasting relationships and stronger engagement.
Channels for Customer Engagement
Email provides an effective and intimate channel for engaging with customers through newsletters, automated campaigns, transactional emails, and more.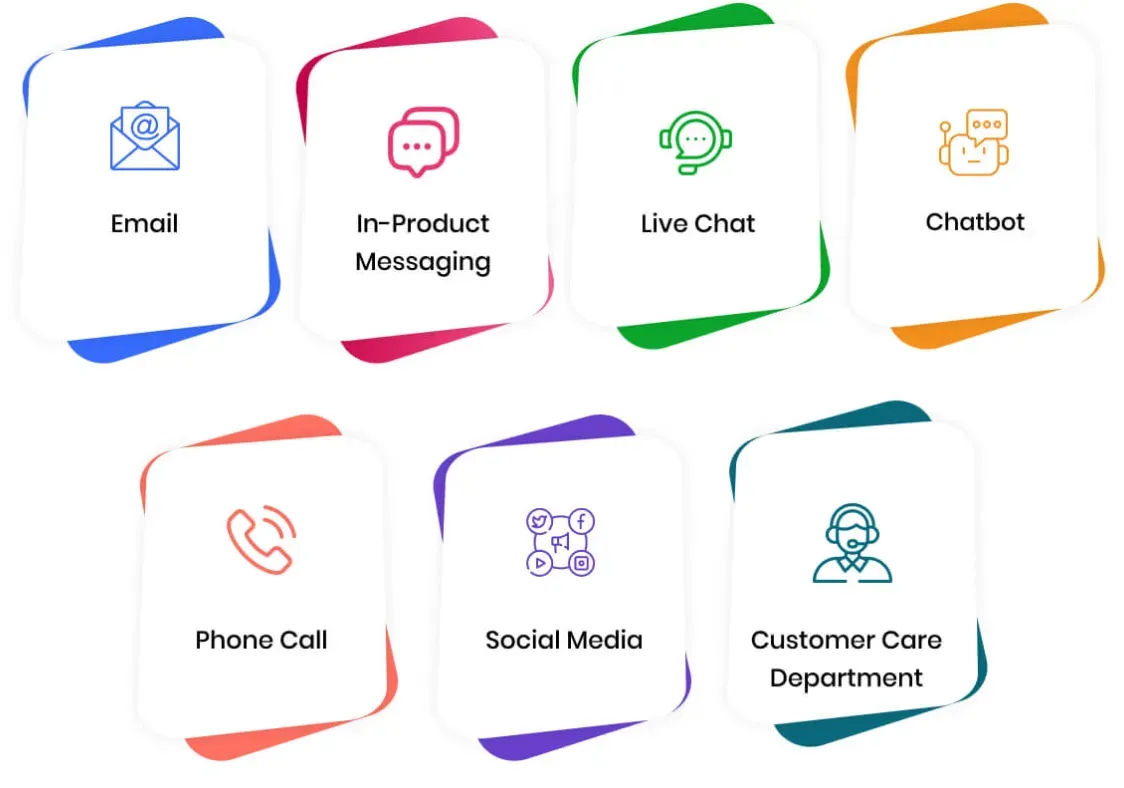 Social Media
Social media platforms offer businesses a powerful means to connect, build relationships, and engage with customers by sharing content, answering questions, and fostering online communities.
Customer Support Channels
Live chat, support forums, and help centers allow businesses to interact with customers directly and address their concerns, enhancing overall engagement.
Interactive Content
Creating interactive content—such as quizzes, polls, and games—provides customers with engaging experiences that foster deeper connections with your brand.
Customer Engagement Metrics
Customer churn rate reflects the percentage of customers lost during a specific period. A decrease in churn rate indicates improved customer engagement.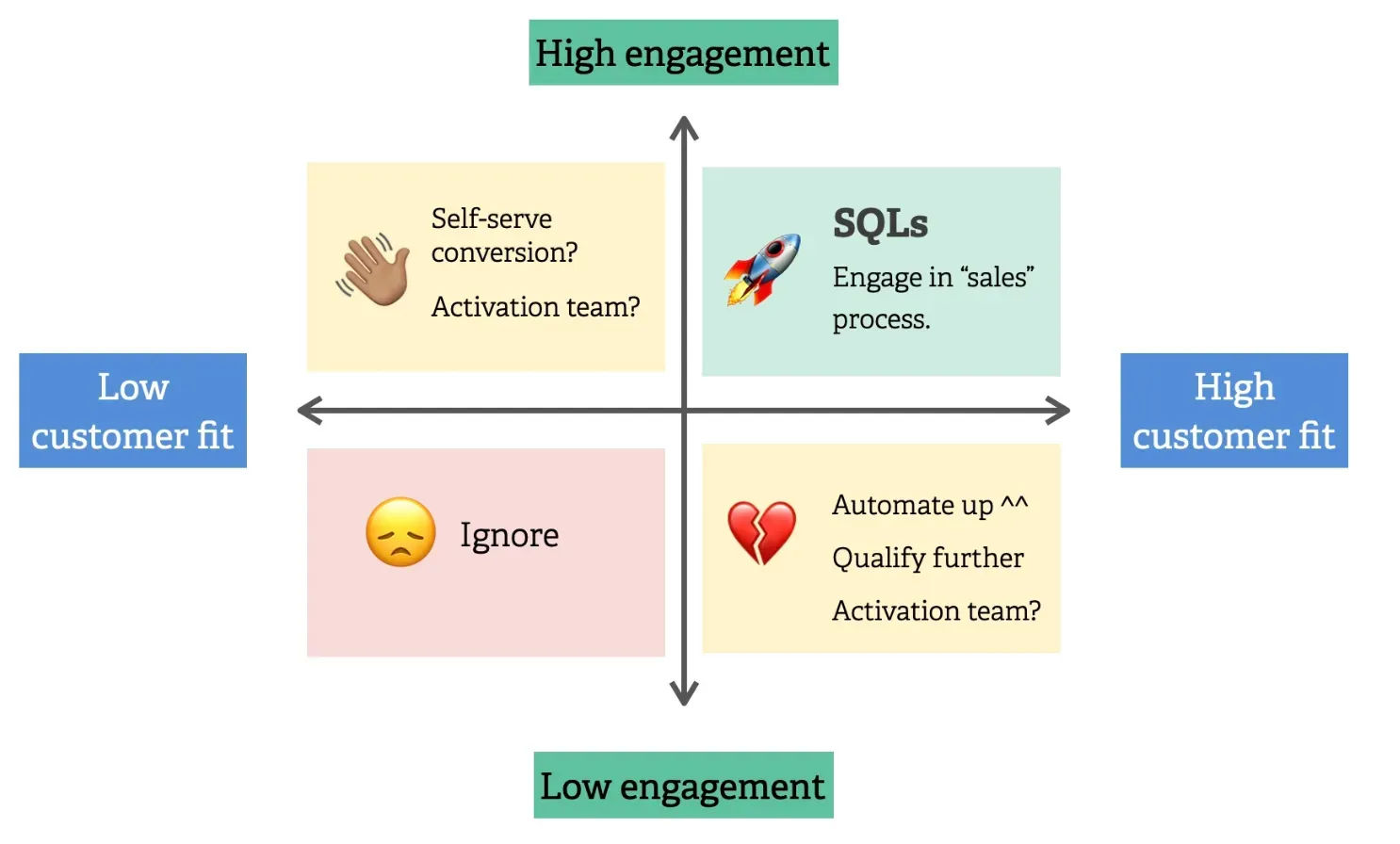 Net Promoter Score (NPS)
NPS measures the likelihood that a customer will recommend your brand to others. A higher NPS demonstrates increased satisfaction and engagement.
Suggested Reading: Net Promoter Score: Challenges & Limitations
Repeat Purchase Rate
The frequency at which customers make repeat purchases shows their level of attachment and engagement with your brand.
Customer Lifetime Value (CLV)
CLV quantifies the total revenue a business can expect from a customer throughout their relationship. An increase in CLV indicates better customer engagement and retention.
Challenges and Solutions to Customer Engagement
Creating a consistent brand identity across all channels helps establish customer trust and fosters engagement. Solutions include maintaining uniform brand messaging, visual elements, and tone of voice.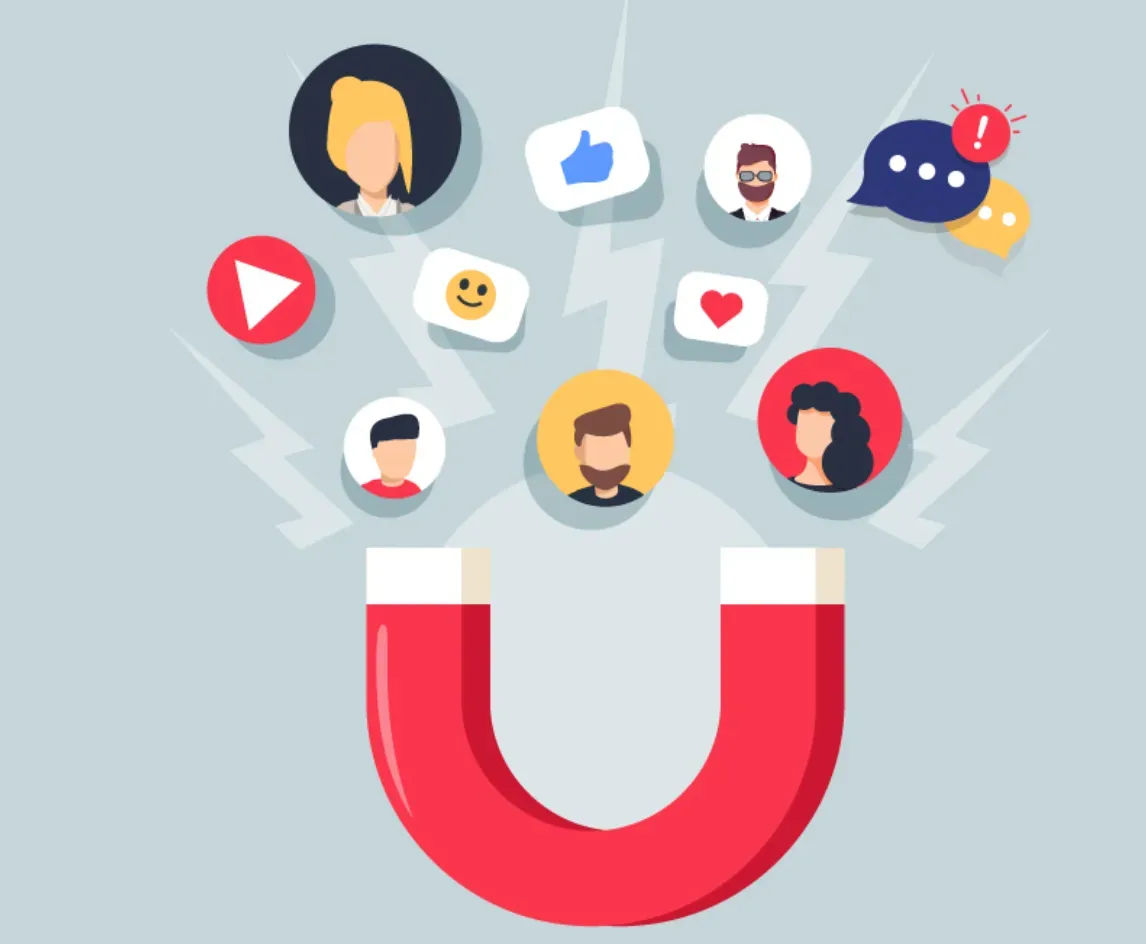 Gaining Customer Attention
The sheer volume of content in today's digital landscape makes it challenging to capture customer attention.
To overcome this, prioritize providing truly valuable content that educates, entertains, or inspires.
Balancing Automation and Personalization
Integrating automation without sacrificing personalized experiences can be a daunting task.
Striking the right balance involves using automation to facilitate personalized communications, not replace them.
Overcoming Fragmented Customer Data
Customer data may be scattered across various platforms, making it difficult to build engagement strategies around it. Consolidating customer data into a centralized database (such as CRM) can help businesses better understand and utilize the information.
Tech Innovations Driving Customer Engagement
Chatbots and AI-powered tools help businesses automate customer support, enabling faster response times and instant solutions to customer queries.
Mobile Applications
Gone are the days when businesses could ignore the importance of mobile. Mobile apps create stronger customer engagement by offering convenient access to products, promotions, and support.
Personalization Platforms
Data-driven personalization platforms enable businesses to tailor marketing messages and content based on individual customer behaviors and preferences.
Marketing Automation
Marketing automation tools can streamline and manage various aspects of customer engagement, from email marketing to social media management, ensuring that your business stays connected with customers. BotPenguin offers a one-stop solution for businesses looking for Marketing Automation. Try it out!
Cultivating Long-term Customer Relationships
The key to creating long-lasting customer relationships is to regularly delight and surprise your customers by going above and beyond what they expect.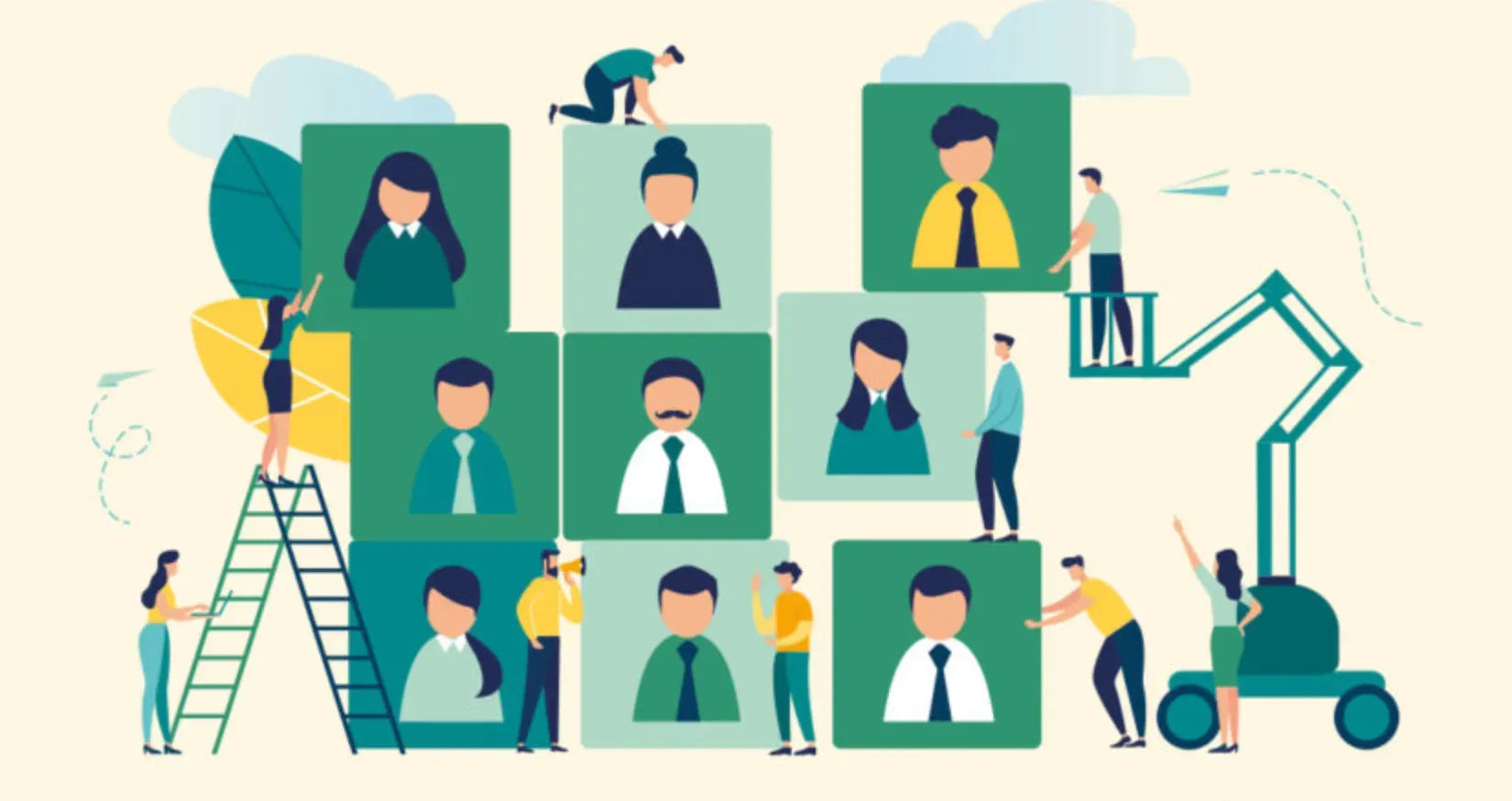 Regular Touchpoints
Maintaining frequent and relevant communications with customers keeps your business top-of-mind and demonstrates continuous interest in cultivating the relationship.
Listening and Adapting
Displaying a genuine interest in customers' thoughts and feelings and adapting your strategies accordingly demonstrates your commitment to prioritizing their needs and fostering long-term relationships.
Nurturing Advocacy
Empowering customers to become brand advocates not only boosts engagement but also fosters long-term loyalty and brand affinity.
Encourage customers to share their positive experiences and turn them into devoted brand ambassadors.
Frequently Asked Questions (FAQs)
How can you improve customer engagement for your business?
To improve customer engagement, focus on personalization, actively listen to customer feedback, provide exceptional customer service, create valuable content, and engage customers through multiple channels.
How does customer engagement impact customer loyalty?
Customer engagement plays a significant role in building customer loyalty. Engaged customers are more likely to be loyal, make repeat purchases, and become brand advocates, leading to increased trust and word-of-mouth publicity.
How can chatbots improve customer engagement?
Chatbots can improve customer engagement by providing instant, personalized support, addressing queries and issues efficiently, analyzing data for valuable insights, and reducing wait times, leading to increased customer satisfaction.
How to measure the effectiveness of my customer engagement efforts?
You can measure customer engagement by analyzing metrics such as customer satisfaction scores, customer retention rates, repeat purchase behavior, social media engagement, online reviews, and Net Promoter Score (NPS).
How do you re-engage inactive customers?
To re-engage inactive customers, personalize your outreach based on their past behavior, offer exclusive discounts or incentives, send personalized emails, launch targeted re-engagement campaigns, and communicate the value of your products or services to reignite their interest.