What is Social Media Marketing?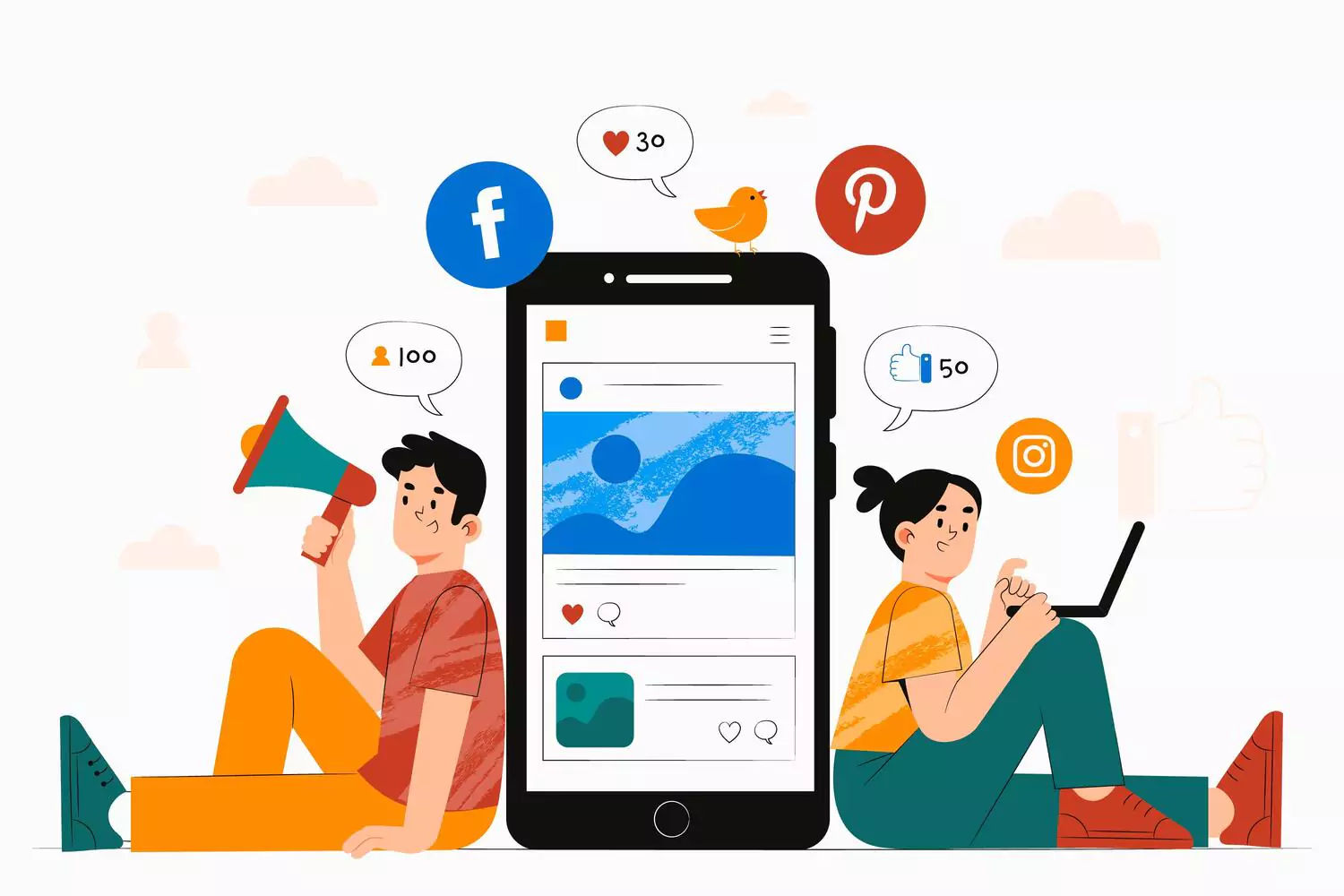 Social Media Marketing (SMM) is the process of promoting a product, service, or brand through various social media platforms to reach, engage, and connect with a target audience. It involves creating and sharing content, including text, images, videos, and interactive elements, to achieve marketing and branding goals.
Why does Social Media Marketing Matter?
Engaging with your Audience
Social media is like the world's biggest mixer. Your audience is there, mingling and sharing. By participating in the conversation, you're able to interact directly with your customers and potential customers. It's like shaking hands with thousands, if not millions, of people and saying, "Hi, I'm [Your Brand]. Nice to meet you."
Increasing Brand Awareness
Think of social media as a massive billboard that's visible to just about everyone on the planet. But instead of just one message, you can share many messages in many different ways. This variety and reach can significantly increase the visibility of your brand.
Building Trust
People buy from brands they trust. Social media allows you to show the human side of your brand and build genuine relationships with your audience. Every tweet, post, or comment is an opportunity to demonstrate your values and show customers they can trust you.
Driving Traffic and Sales
Social media is a powerhouse when it comes to directing traffic to your site. Share a blog post on Facebook, tweet a product update on Twitter, post a photo of your product in action on Instagram - all these actions encourage people to visit your website. And once they're there, they're just a step away from becoming a customer.
Providing Customer Service
More and more, customers are turning to social media for customer service. They're tweeting questions, posting problems, and looking for support. Being there to help them not only solves their immediate problem but also shows you care about your customers and are ready to help.
Social Media Marketing: An Overview
Who: Target Audience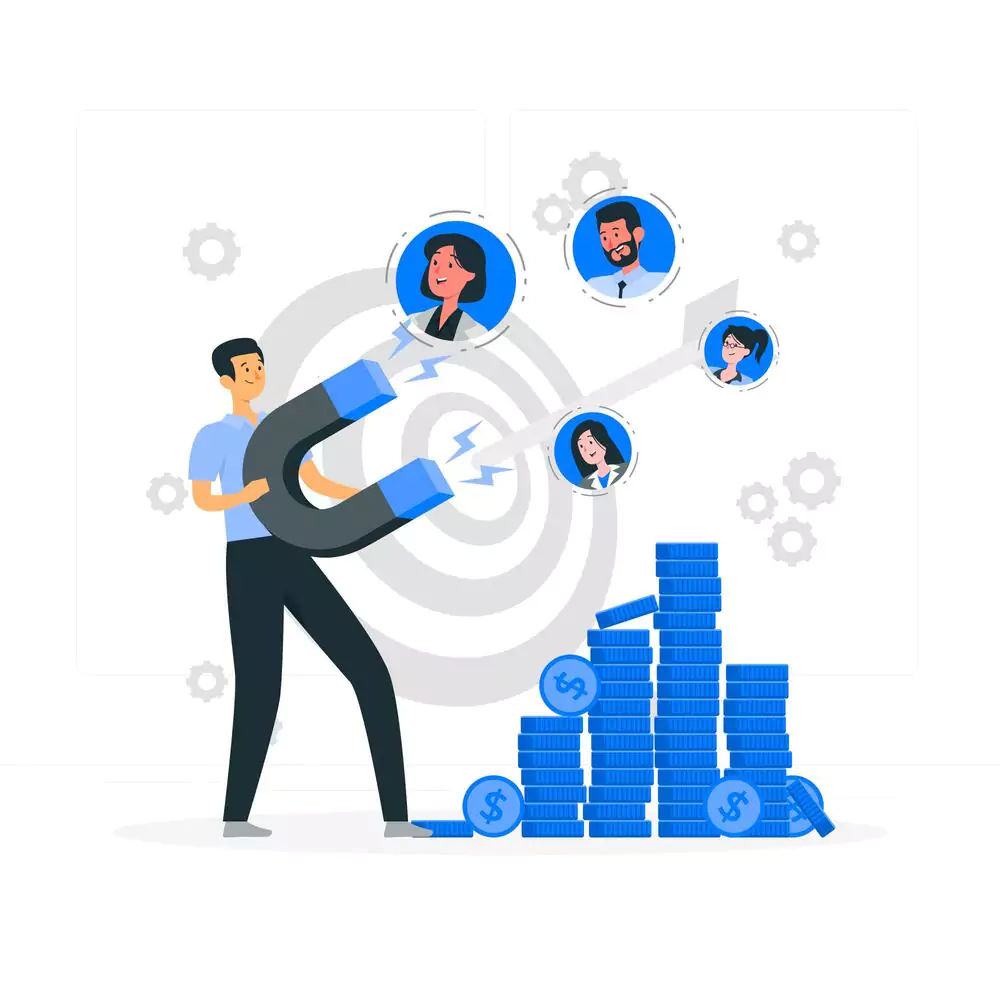 Identifying Your Target Audience
The first step in social media marketing is to identify your target audience. This involves understanding who your ideal customers are, their demographics, interests, and online behavior. Knowing your target audience helps you create relevant content that resonates with them
Creating Buyer Personas
Buyer personas are fictional representations of your ideal customers. They help you understand your audience better and tailor your marketing efforts to their needs and preferences. Creating buyer personas involves researching your existing customers, analyzing social media data, and conducting surveys or interviews.
What: Types of Content
Types of Social Media Platforms
There are various social media platforms, each with its unique features and audience demographics. Some popular platforms include Facebook, Instagram, Twitter, LinkedIn, Pinterest, and TikTok. It's essential to choose the platforms that align with your target audience and marketing goals.
Content Formats
Different content formats work better on different social media platforms. Common formats include images, videos, articles, and polls. It's essential to experiment with various content formats and analyze their performance to determine what resonates with your audience.
When: Posting Frequency and Timing
Best Times to Post on Different Platforms
The optimal time to post on social media varies depending on the platform and your target audience. Generally, weekdays during working hours are the best times for most platforms. However, it's essential to analyze your audience's online behavior and adjust your posting schedule accordingly.
Creating a Content Calendar
A content calendar helps you plan, schedule, and organize your social media content. It ensures consistency in posting frequency and helps you maintain a balance between promotional and informative content. A content calendar also allows you to plan for special events, holidays, and product launches.
Where: Choosing the Right Platforms
Major Social Media Platforms
Major social media platforms like Facebook, Instagram, and Twitter have large user bases and offer various features for businesses. These platforms are suitable for most businesses, but it's crucial to focus on the ones that align with your target audience and marketing objectives.
Niche Social Media Platforms
Niche social media platforms cater to specific industries or interests, such as Behance for designers or Goodreads for book lovers. These platforms can be valuable for businesses targeting a particular audience segment or looking to establish themselves as industry experts.
Why: Goals and Objectives
Increasing Brand Awareness
One of the primary goals of social media marketing is to increase brand awareness. By consistently sharing valuable content and engaging with your audience, you can create a strong online presence and build brand recognition.
Driving Website Traffic
Social media platforms can be an excellent source of website traffic. By sharing blog posts, product pages, and other relevant content, you can encourage your audience to visit your website and learn more about your offerings.
Generating Leads and Sales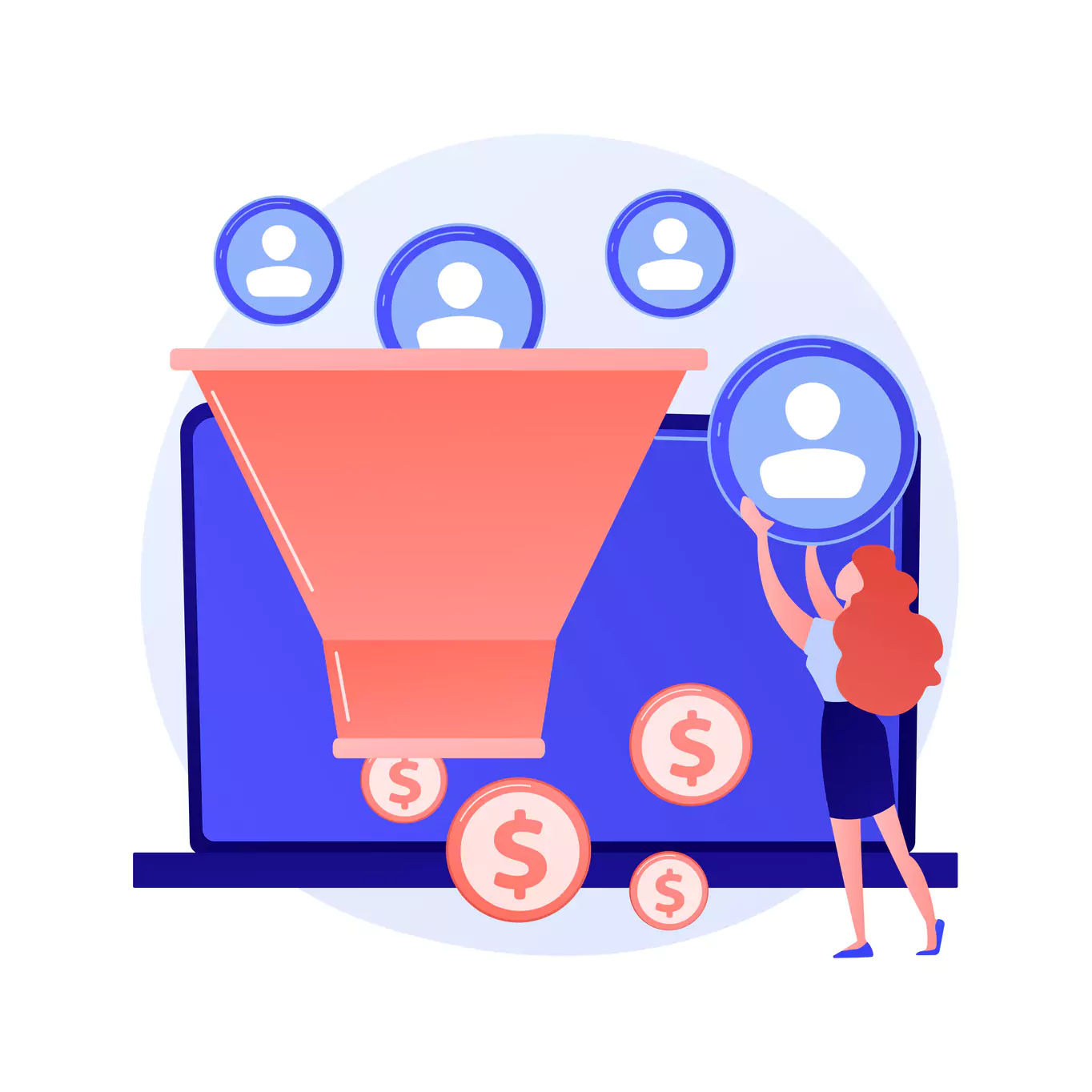 Social media marketing can help you generate leads and drive sales by showcasing your products or services, offering promotions, and utilizing social media advertising. By targeting the right audience and creating compelling content, you can convert social media users into customers.
How: Social Media Marketing Strategies
Organic Social Media Marketing
Organic social media marketing involves building your online presence through non-paid activities, such as posting content, engaging with your audience, and participating in online communities. Organic marketing helps you build trust, credibility, and long-term relationships with your audience.
Paid Social Media Advertising
Paid social media advertising involves promoting your content or products through sponsored posts, display ads, or influencer partnerships. Paid advertising allows you to reach a larger audience, target specific demographics, and achieve faster results.
How to Create a Social Media Marketing Strategy?
Step 1
Define your Goals
Identify the specific objectives you want to achieve through your social media marketing efforts. These could include increasing brand awareness, driving website traffic, or generating leads. Clear goals will guide your strategy.
Step 2
Identify your Target Audience
Understand who your ideal customers are by analyzing demographics, interests, and behaviors. Knowing your target audience will help you create relevant and engaging content that resonates with them.
Step 3
Choose the Right Platforms
Select the social media platforms that best align with your target audience and goals. Focus on the channels where your audience is most active and where your content is most likely to resonate.
Step 4
Develop Engaging Content
Create a mix of content types, such as images, videos, and articles, that align with your brand's voice and appeal to your target audience. Plan and schedule your content using a social media calendar to ensure consistency.
Step 5
Interact with Your Audience
Engage with your audience by responding to comments, messages, and mentions. Encourage users to share their thoughts and experiences. This will foster a sense of community and strengthen your brand-customer relationship.
Step 6
Monitor and Measure Performance
Track your social media marketing efforts using analytics tools. Monitor key performance indicators (KPIs) such as engagement, reach, and conversions to assess the effectiveness of your strategy and identify areas for improvement.
Step 7
Adjust and Optimize
Continuously review your strategy and make adjustments based on performance data and user feedback. Stay informed about social media trends and platform updates to ensure your marketing efforts remain relevant and effective.
Social Media Marketing Tools and Resources
Social Media Management Tools
Social media management tools, such as Hootsuite, Buffer, and Sprout Social, help streamline your social media marketing efforts by allowing you to schedule, publish, and monitor your content across multiple platforms from a single dashboard.
Content Creation and Curation Tools
Tools like Canva, Adobe Spark, and BuzzSumo can assist you in creating visually appealing content and discovering trending topics and content ideas relevant to your audience.
Analytics and Reporting Tools
Analytics tools, such as Google Analytics, Facebook Insights, and Twitter Analytics, help you track the performance of your social media campaigns, providing valuable data to optimize your strategy and measure your success.
Measuring Social Media Marketing Success
Key Performance Indicators (KPIs) for Social Media Marketing
KPIs are measurable values that help you evaluate the success of your social media marketing efforts. Common KPIs include engagement (likes, comments, shares), reach, impressions, click-through rate, and conversions.
Analyzing and Interpreting Social Media Metrics
Regularly monitoring and analyzing your social media metrics provides insights into the effectiveness of your campaigns, audience preferences, and areas for improvement. Use these insights to refine your strategy and make data-driven decisions.
Adjusting Your Strategy Based on Data Insights
Continuously reviewing and adjusting your social media marketing strategy based on performance data ensures that your efforts remain effective and aligned with your goals and audience preferences.
Social Media Marketing Best Practices
Know your Audience
Knowing your audience is like having a secret power. It gives you the insight to tailor your content and voice to their needs and interests. So, spend some time learning about your followers. What are their likes, dislikes, and challenges? Once you know this, you'll be creating content that they can't resist.
Quality Over Quantity
Bombarding your audience with a ton of low-quality content? Not cool. It's way better to focus on creating fewer, higher-quality posts that truly engage your audience. Remember, in the world of social media marketing, it's about having meaningful conversations, not shouting into a void.
Leverage User-Generated Content
User-generated content is like free marketing gold. It not only saves you time on content creation but also builds trust and engagement. So, encourage your followers to share their experiences, images, or reviews. They'll love the spotlight, and you'll love the authentic content.
Engage With your Audience
Social media is all about being social, right? Engage with your audience, respond to comments, ask questions, and show that there's a real human behind that screen. Remember, it's not a monologue, it's a dialogue.
Monitor and Adjust your Strategy
In the ever-changing world of social media, staying static is a big no-no. Monitor your performance regularly, see what's working and what's not, and be ready to adjust your strategy accordingly. Staying adaptable is the name of the game!
Frequently Asked Questions
How can social media marketing benefit my business?
Social media marketing can boost your business by increasing brand visibility, driving website traffic, engaging with your audience, generating leads, and ultimately increasing sales and revenue.
Which social media platforms should I focus on for marketing my business?
The choice of social media platforms depends on your target audience and business goals. Research your audience demographics and preferences to determine the platforms where they are most active.
How often should I post on social media for effective marketing?
Consistency is key. Aim for a regular posting schedule that keeps your audience engaged without overwhelming them. Experiment with different frequencies and monitor engagement metrics to find the optimal posting frequency.
How can I measure the success of my social media marketing efforts?
Track key performance indicators (KPIs) such as reach, engagement, click-through rates, conversions, and revenue. Use analytics tools provided by social media platforms or third-party tools to measure and analyze your results.
Should I invest in paid advertising on social media?
Paid advertising on social media can be highly effective in reaching a wider audience, increasing brand exposure, and driving targeted traffic. Consider your budget and marketing goals to determine if paid advertising aligns with your strategy.