What are User Preferences?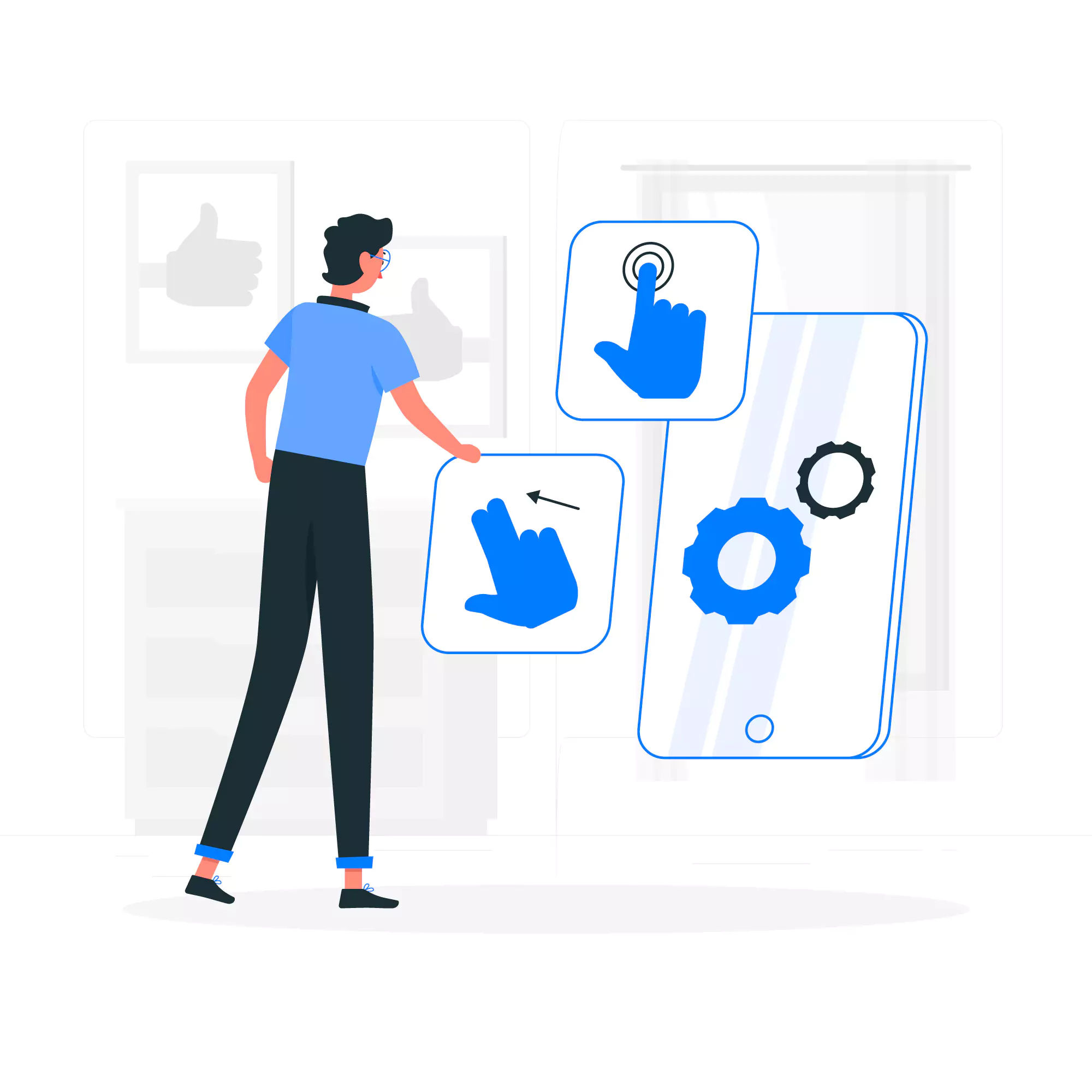 User preferences refer to the unique choices and settings that individuals make within a software application, website, or digital platform to tailor their experience to their liking. These preferences can range from simple visual adjustments to complex functional settings, all aimed at enhancing the user's interaction with the platform.
Importance of User Preferences in User Experience (UX)
User preferences play a crucial role in creating a positive user experience. By allowing users to customize their experience, you empower them to have control over their interactions with your platform. This, in turn, leads to increased satisfaction, loyalty, and engagement.
User Preferences vs User Settings
While user preferences and user settings might seem interchangeable, they have subtle differences. User preferences are specific to individual users and focus on personalization, while user settings are general configurations that apply to the entire platform or application. User settings might include options like language, time zone, or privacy settings, whereas user preferences typically revolve around the look, feel, and functionality of the platform for each user.
Why User Preferences Matter
Personalization and Customization
In today's digital landscape, users expect personalized experiences that cater to their unique needs and tastes. By offering user preferences, you give your users the power to customize their experience, making it more enjoyable and relevant to them.
User Retention and Engagement
User preferences can significantly impact user retention and engagement. When users can tailor their experience to their liking, they are more likely to continue using your platform and engage with your content. This increased engagement can lead to higher conversion rates and long-term customer loyalty.
Improving Accessibility
User preferences also play a crucial role in making digital platforms more accessible to users with disabilities. By offering options such as adjustable font sizes, color schemes, and keyboard navigation, you can make your platform more inclusive and user-friendly for all.
Types of User Preferences
Visual Preferences
Visual preferences allow users to customize the appearance of a platform or application. This can include options like color schemes, font sizes, and layout choices. By offering visual preferences, you cater to users with different aesthetic preferences and accessibility needs.
Functional Preferences
Functional preferences enable users to adjust how a platform or application operates. This can include options like notification settings, input methods, or navigation styles. By providing functional preferences, you accommodate users with different interaction preferences and device capabilities.
Content Preferences
Content preferences give users control over the type and presentation of content they engage with on a platform. This can include options like content filtering, sorting, or display settings. By offering content preferences, you ensure that users receive the most relevant and enjoyable content based on their interests and needs.
Accessibility Preferences
Accessibility preferences are designed to make a platform or application more usable for individuals with disabilities. This can include options like keyboard navigation, screen reader compatibility, and high-contrast color schemes. By providing accessibility preferences, you create a more inclusive and user-friendly experience for all users.
How to Identify User Preferences
User Research Methods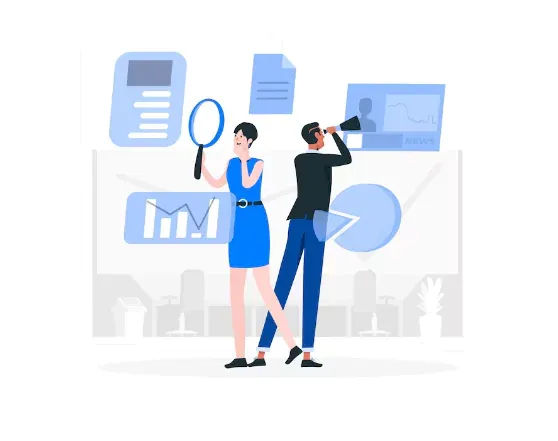 To identify the user preferences that matter most to your audience, you can employ various user research methods, such as interviews, focus groups, and user testing. These methods provide valuable insights into user needs, expectations, and preferences, helping you make informed decisions about the preferences to include in your platform.
Analyzing User Behavior
Another way to identify user preferences is by analyzing user behavior on your platform. Look for patterns and trends in how users interact with your content, features, and design elements. This can help you pinpoint areas where offering user preferences may enhance the user experience.
Feedback and Surveys
Gathering user feedback and conducting surveys can also help you identify user preferences. Ask users for their opinions on potential preferences or improvements they would like to see in your platform. This direct feedback can be invaluable in understanding what matters most to your users.
Implementing User Preferences in Design
Flexible User Interface (UI) Design
To accommodate user preferences, it's essential to create a flexible user interface design that allows for customization. This can include using responsive layouts, modular components, and adjustable design elements that adapt to user preferences.
Adaptive Content Presentation
Adaptive content presentation involves adjusting the way content is displayed based on user preferences. This can include options like content filtering, sorting, or display settings that cater to individual user needs and interests.
Offering Multiple Interaction Methods
By offering multiple interaction methods, you allow users to choose the method that works best for them. This can include options like touch, keyboard, or voice input, as well as gesture-based navigation, ensuring that your platform is accessible and user-friendly for all.
Managing User Preferences
Storing User Preferences
User preferences should be stored securely and efficiently, either locally on the user's device or in a cloud-based database. This ensures that users can access their preferences across devices and platforms, providing a seamless and consistent experience.
Updating and Resetting Preferences
Allow users to easily update and reset their preferences as needed. This can include options like a "Restore Defaults" button or a simple interface for modifying preferences. Providing users with control over their preferences helps maintain a positive user experience and encourages continued engagement.
Privacy Considerations
When managing user preferences, it's essential to consider user privacy. Ensure that you collect, store, and process user preference data in compliance with relevant privacy regulations and best practices. Be transparent with users about how their data is used and give them control over their privacy settings.
Best Practices for User Preferences
Prioritizing Essential Preferences
While it's tempting to offer a wide range of user preferences, it's essential to prioritize the most impactful and relevant options. Focus on preferences that enhance the user experience, address user needs, and align with your platform's goals.
Balancing Flexibility and Complexity
Offering user preferences can increase the complexity of your platform. Strive to find a balance between providing flexibility and maintaining simplicity. Make it easy for users to access and adjust their preferences without overwhelming them with too many options.
Ensuring Compatibility and Consistency
Ensure that user preferences are compatible across devices, platforms, and browsers. Test your platform thoroughly to ensure that user preferences function correctly and consistently, regardless of the user's device or environment.
Examples of User Preferences in Popular Applications
Social Media Platforms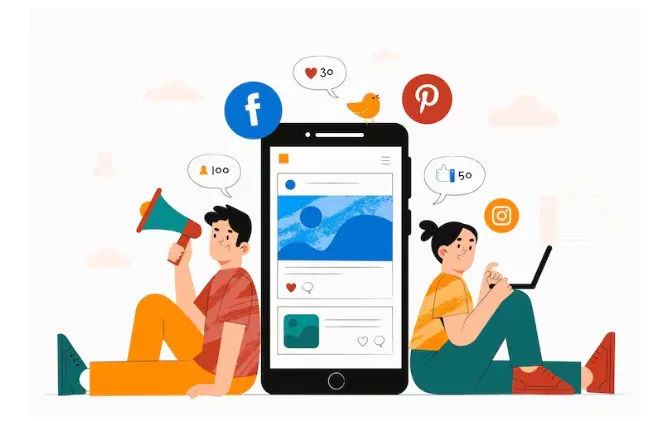 Social media platforms like Facebook, Twitter, and Instagram offer various user preferences, such as content filtering, notification settings, and accessibility options. These preferences allow users to tailor their social media experience to their unique needs and preferences.
E-commerce Websites
E-commerce websites like Amazon and eBay provide user preferences like product filtering, sorting, and display settings. These preferences enable users to find and engage with products that align with their interests and needs.
Productivity Tools
Productivity tools like Google Workspace and Microsoft Office 365 offer user preferences for visual and functional customization. These preferences allow users to create a personalized workspace that enhances their productivity and efficiency.
Future Trends in User Preferences
Artificial Intelligence and Machine Learning
As artificial intelligence and machine learning continue to advance, we can expect to see more personalized and adaptive user preferences. These technologies can analyze user behavior and preferences to create tailored experiences that continually adapt to user needs.
Voice and Gesture-based Interaction
As voice and gesture-based interaction methods become more prevalent, user preferences will need to accommodate these new ways of interacting with digital platforms. This can include options for voice input, gesture recognition, and multi-modal interaction.
Virtual and Augmented Reality
As virtual and augmented reality technologies continue to evolve, user preferences will play a crucial role in creating immersive and personalized experiences. This can include options for adjusting the virtual environment, interaction methods, and content presentation.
Frequently Asked Questions
How can understanding user preferences benefit my business?
Understanding user preferences allows you to tailor your products or services to meet their specific needs, resulting in increased customer satisfaction, loyalty, and ultimately, business growth.
How can I gather user preferences?
You can gather user preferences through methods such as surveys, feedback forms, user interviews, analytics data, and monitoring social media discussions about your brand or industry.
How do user preferences impact product development?
User preferences play a significant role in product development as they guide decisions on features, design, and user experience. Considering user preferences increases the chances of creating successful and appealing products.
How can I use user preferences to personalize marketing efforts?
By analyzing user preferences, you can deliver targeted marketing campaigns, personalized recommendations, and tailored content that resonate with individual users, enhancing engagement and conversion rates.
How can I adapt to changing user preferences?
Adapting to changing user preferences requires continuous monitoring of market trends, gathering feedback, and being open to innovation. Stay flexible and responsive to meet evolving customer needs and expectations.