What is Augmented Reality?
Augmented Reality (AR) is an innovative technology that enhances our physical world by superimposing digital information and elements, such as images, sound, or text, onto our view of reality. AR creates a bridge between the digital and the real world, making it possible to interact with virtual objects and access information in a completely new, immersive way.
It works by using a device, such as your smartphone, tablet, or specialized glasses, to capture and analyze your surroundings. Then, the AR software intertwines the digital components with the real environment in real-time. From gaming to retail, education to navigation, AR has widespread applications, revolutionizing the way we experience and interact with our surroundings.
What are the types of Augmented Reality?
Marker-Based Augmented Reality
Marker-Based AR uses physical markers, like QR codes or other recognizable patterns, to trigger the display of digital content. When the device's camera detects a marker, the system overlays the digital information associated with it, such as 3D objects, animations, or text.
Markerless Augmented Reality
Markerless AR doesn't rely on specific markers to generate content. Instead, it uses GPS data, digital compasses, or other sensors to determine device orientation and location. This type is common in navigation apps, and location-based games like Pokémon Go.
Projection-Based Augmented Reality
Projection-based AR projects digital images onto real-world surfaces. This technology can transform any surface into an interactive touchscreen, enabling users to interact with projected content just by touching the surface.
Superimposition-Based Augmented Reality
Superimposition-based AR replaces the original view of an object with a new, augmented version of the same object. This type is widely used in medical imaging and retail, for example, allowing users to try on clothes or furniture virtually.
Mixed Reality (MR)
Mixed Reality combines aspects of both Virtual Reality and Augmented Reality to create a unique fusion where digital objects can interact with the physical world. With MR, users can manipulate digital content in real time, offering a more immersive and interactive experience.
Why Augmented Reality?
Augmented reality (AR) has emerged as a powerful tool, enriching our real-world experiences by overlaying digital information, graphics, and interactions onto our environment.
Enhance Learning and Training
AR can amplify learning and training experiences by combining interactive digital elements with real-world surroundings. With engaging, hands-on experiences, users can develop a deeper understanding of complex concepts and acquire practical skills more effectively.
Streamline Workflows
AR can streamline various workflows by providing real-time information, guidance, and data visualization to employees, especially in industries like manufacturing, logistics, and construction. By overlaying crucial data onto physical environments, workers can make more informed decisions and complete tasks more efficiently.
Boost Retail and E-commerce
Both online and brick-and-mortar stores benefit from AR, as it enables customers to preview how products would look or fit into their real-world environment. This increases consumer confidence, inspiring more informed purchasing decisions and improving overall customer satisfaction.
Foster Remote Collaboration
AR facilitates remote collaboration by blending digital interactions with real-life environments. Team members working from different locations can share information, visualize designs, or consult on projects, as if they were in the same room.
Enhance User Engagement in Entertainment
AR brings new dimensions to gaming, marketing, and other entertainment experiences. By blending virtual content with reality, users can enjoy immersive, interactive experiences that offer rich storytelling, inventive gameplay, and engaging marketing campaigns.
Who uses Augmented Reality?
Augmented Reality is used by various industries and sectors, including:
The Gaming Industry
The gaming industry has been at the forefront of leveraging augmented reality to enhance the gaming experience. Games like Pokemon Go utilize AR to overlay digital elements in the real world, making gameplay more engaging and immersive.
Education Sector
Educators and students use AR to make learning more interactive. From virtual science experiments to exploring historical sites in 3D, AR brings the curriculum to life and makes complex concepts easier to understand.
Retail Businesses
Retailers use AR to improve the shopping experience. Customers can use AR to see how furniture looks in their home, try on clothes or view different makeup looks, all from the comfort of their own space.
Health Care Providers
The healthcare industry utilizes AR in various ways, from assisting in complex surgical procedures to aiding in physiotherapy. AR allows for more precise and personalized treatment, improving patient care.
Construction and Real Estate
AR is used in the construction and real estate industries to design and visualize projects. It lets clients see 3D models overlaid onto real-world environments, resulting in better communication, planning, and execution.
When to use Augmented Reality?
Augmented Reality is ideal for use when trying to create an immersive and interactive experience for the user. AR experiences are best utilized in the following scenarios:
Enhancing Customer Experience
Businesses can utilize AR technology to create immersive experiences for customers. AR is particularly useful for retailers, who can use AR to create virtual showrooms, allowing customers who are located all over the world to experience a product before purchasing.
Training
AR technology enables employees to receive training in real-world scenarios where risks and costs are prohibitively high in real life. AR can provide training that is more effective, safer, and faster than traditional training methods.
How to create Augmented Reality experiences?
Creating an Augmented Reality experience requires a combination of technical skills and creative vision. The following are steps to create AR experiences:
Define the Concept
Start by clearly defining your AR concept. Identify what kind of augmented experience you want to provide, who your target users are, and how your AR solution meets their needs.
Create the Content
The next step is creating the content you'll augment in real-world environments. The content could be 3D models, animations, or other digital media. The choice depends on your concept definition and what best suits your audience's needs.
Choose the Right AR Tool
There are many AR tools available for creating AR experiences. Some popular ones are ARKit (for iOS apps), ARCore (for Android apps), and Unity3D (for game development). Your choice depends on the platform you're developing for and your specific requirements.
Develop and Test
Once you've created your AR content and chosen your platform, start developing your AR app using the chosen AR tool. Continually test during development to ensure your AR experience works accurately in various real-world scenarios.
Deploy and Evaluate
After development and testing, deploy your AR app. After deployment, collect user feedback and analyze usage data to understand how users are interacting with your AR experience. Use this insight to iterate and improve your AR app.
Key Terms and Concepts in Augmented Reality
Here are some vital terms and concepts related to Augmented Reality:
Augmented Reality
Augmented Reality (AR) is a technology that overlays digital information on the real-world environment. This data can be images, sounds, or text, enhancing our perception of reality.
Virtual Reality
Virtual Reality (VR) is a fully immersive technology that shuts out the physical world, placing the user in an entirely digital environment.
Mixed Reality
Mixed Reality (MR) is a blend of reality and digital content, where users can interact with physical and digital objects in real time.
Marker-Based AR
Marker-Based AR uses specific physical world markers, like QR codes or images, to trigger the display of digital content.
Markerless AR
Also known as location-based AR, it uses GPS, digital compass, or accelerometer to provide data based on location.
3D Modeling and Rendering
3D modeling is the process of creating a 3D representation of any surface or object by manipulating polygons, edges, and vertices in simulated 3D space. 3D Rendering is the process of producing an image based on three-dimensional data stored within a computer.
Spatial Recognition and Mapping
Spatial recognition and mapping is a crucial component of AR technology. It allows AR devices to understand and navigate the physical world by identifying objects and structures in a 3D space.
Challenges With Augmented Reality
While AR presents an exciting realm of possibilities, navigating this innovative landscape isn't without its challenges. Here are some key hurdles:
Technical Limitations
Despite the progress in AR technology, limitations remain in areas like tracking accuracy, field of view, and hardware constraints, which can impact the seamless integration of digital and real-world elements.
Privacy Concerns
AR often requires access to cameras, location data, and other sensitive information, raising concerns about user privacy and data protection. Ensuring that AR applications respect and protect user privacy is a massive challenge in this digital era.
User Experience
Providing an intuitive, smooth, and relevant AR experience is no easy task. If the technology is too complex or does not add significant value, users may be reluctant to adopt it.
Content Creation
With AR, comes the need for specialized, often 3D, content. The development and management of this content pose a significant challenge, given the need for specific skills, time, and resources.
Digital Inclusion
While AR offers impressive opportunities, not everyone has access to the required devices or connectivity. The digital divide is a significant challenge in ensuring that AR benefits are available to all.
Frequently Asked Questions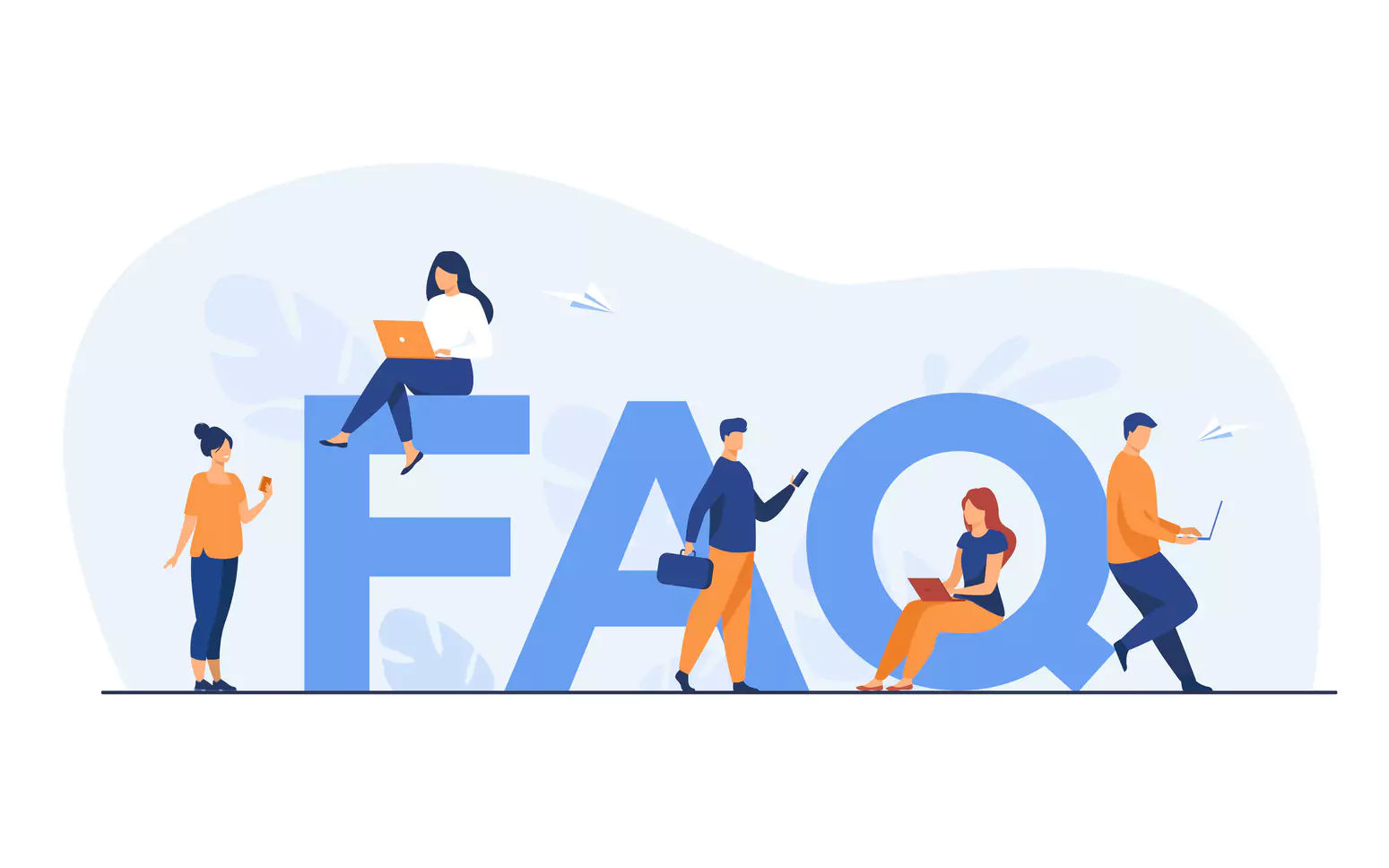 What is Augmented Reality?
Augmented Reality (AR) is a technology that layers digital data over our real-world environment, creating an interactive and enhanced view of reality using devices like smartphones or special glasses.
How does Augmented Reality work?
AR works by using algorithms and sensors to detect and recognize the physical world, and then overlays digital information onto that real-world environment, enhancing the user's perception.
What's the difference between AR and VR?
While AR enhances our real-world environment with digital information, Virtual Reality (VR) completely immerses the user in a fully digital environment, separating them from the physical world.
What are some common uses of Augmented Reality?
AR is used across various sectors. For example, in retail to try products virtually, in navigation for real-time directions, in gaming for immersive play, and in education for interactive learning.
Does Augmented Reality breach privacy?
While AR can require access to your camera and location data, your privacy hinges on the specific applications you use. Always check an app's permissions and privacy policy before use.