What is Net Promoter Score (NPS)?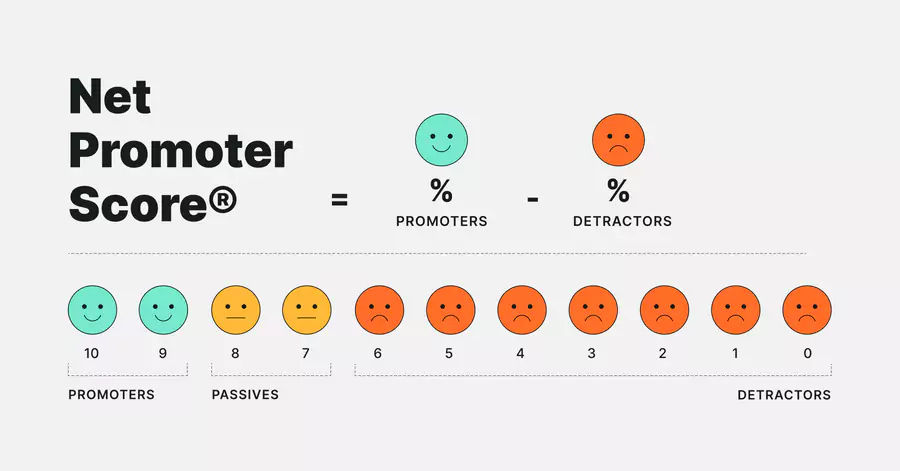 Net Promoter Score (NPS) is a customer loyalty metric that gauges how likely your customers are to recommend your products or services to others. It's a simple yet powerful tool that helps companies understand their customers' satisfaction and identify areas for improvement.
Why is NPS Important?
Measuring Customer Loyalty
NPS is important because it provides a simple and effective way to gauge customer loyalty, which is crucial for business growth and long-term success.
Identifying Areas for Improvement
By analyzing NPS results, businesses can pinpoint areas where they need to improve, enabling them to address customer concerns and enhance their overall experience.
Boosting Customer Referrals
A high NPS indicates that customers are likely to recommend a business to others, leading to increased word-of-mouth marketing and new customer acquisition.
Reducing Customer Churn
Understanding and acting on NPS data helps businesses reduce customer churn by proactively addressing issues that could cause dissatisfaction and drive customers away.
Benchmarking Performance
NPS allows businesses to benchmark their performance against competitors and industry standards, helping them set goals and track progress over time.
How is NPS Calculated?
NPS Formula
Calculating NPS is as easy as pie! Here's the formula:
NPS = % of Promoters - % of Detractors
NPS Scale and Categories
NPS is based on a scale of 0-10, where customers are asked to rate the likelihood of recommending your business to others. Based on their response, customers are categorized into three groups:
Promoters (9-10): These are your raving fans who are likely to recommend your business to others.
Passives (7-8): These customers are satisfied but not enthusiastic. They might switch to a competitor if given the chance.
Detractors (0-6): Uh-oh! These customers are unhappy and could potentially harm your brand through negative word-of-mouth.
NPS Survey Structure
The Core NPS Question
The foundation of an NPS survey is the core question: "On a scale of 0-10, how likely are you to recommend [company or product] to a friend or colleague?" This question captures the essence of customer loyalty.
Categorizing Respondents
Based on their responses, customers are categorized into three groups: promoters (9-10), passives (7-8), and detractors (0-6). This classification helps businesses understand their customer base and take appropriate actions.
Follow-Up Questions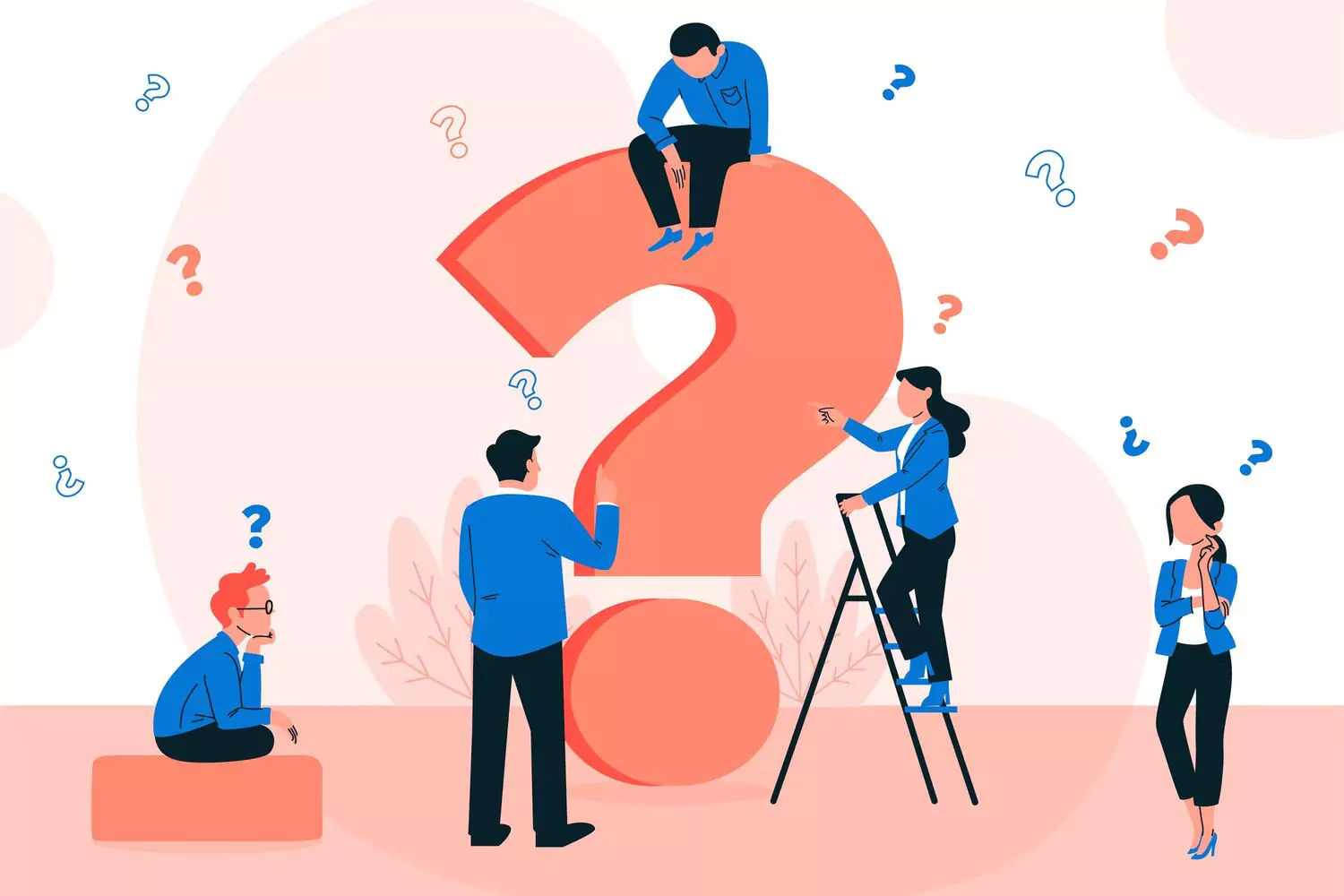 To gain deeper insights, NPS surveys often include follow-up questions. These can be open-ended, asking customers to explain their rating, or more specific, focusing on particular aspects of the customer experience.
Customizing the Survey
Businesses can tailor NPS surveys to their unique needs, such as adjusting the question phrasing, incorporating branding elements, or targeting specific customer segments.
Survey Distribution Channels
NPS surveys can be distributed through various channels, including email, SMS, in-app messages, or even in-person. The choice of channel depends on the target audience and the desired response rate.
Interpreting NPS Results
Understanding NPS Scores
NPS scores can range from -100 (everyone's a Detractor) to +100 (everyone's a Promoter). A positive NPS is generally considered good, while a score above 50 is considered excellent.
Benchmarking and Industry Comparison
To truly understand your NPS, it's important to compare it against industry benchmarks. This can give you a better idea of how well you're performing compared to your competitors.
Improving your NPS
Best Practices for Increasing NPS
To improve your NPS, consider the following best practices:
Act on customer feedback

Train your team to provide exceptional customer service

Personalize the customer experience

Regularly monitor and analyze your NPS data
Tips for Effective NPS Surveys
To get the most out of your NPS surveys, keep these tips in mind:
Keep it short and sweet

Be timely with your surveys

Segment your data for better insights

Test and optimize your survey design
NPS Challenges and Limitations
Challenge: Low Response Rates
Low response rates can limit the effectiveness of NPS surveys. To improve response rates, ensure your surveys are concise, engaging, and easy to complete.
Solution: Optimize Survey Design
Optimize your NPS survey design by keeping it short, using clear language, and making it mobile-friendly. Personalize the survey invitation and offer incentives for participation, if appropriate.
Challenge: Biased Feedback
NPS surveys can sometimes skew towards extreme opinions, leading to biased feedback. This can make it difficult to accurately assess customer sentiment.
Solution: Diversify Feedback Channels
Diversify your feedback channels by supplementing NPS surveys with other methods, such as social media monitoring, customer interviews, and focus groups, to gather a more representative sample of opinions.
Challenge: Lack of Actionable Insights
NPS scores alone may not provide enough information to drive meaningful improvements. It's crucial to dig deeper into customer feedback to identify specific areas for improvement.
Solution: Analyze Open-Ended Feedback
Analyze open-ended feedback from NPS surveys to identify trends, patterns, and actionable insights. Use text analytics and sentiment analysis tools to help process and categorize qualitative data.
Challenge: Siloed Data
NPS data can become siloed within departments, making it difficult to drive organization-wide improvements.
Solution: Centralize and Share NPS Data
Centralize your NPS data in a shared platform accessible to all relevant teams. Encourage cross-department collaboration and establish a company-wide culture of customer-centricity.
Challenge: Short-Term Focus
Focusing solely on short-term NPS results can lead to reactive decision-making, rather than strategic, long-term improvements.
Solution: Track NPS Trends Over Time
Monitor NPS trends over time to identify long-term patterns and measure the impact of improvement initiatives. Use NPS data to inform strategic decisions and prioritize customer experience investments.
Advanced NPS Techniques
Tracking NPS Over Time
To truly understand the impact of your efforts, it's crucial to track your NPS over time. This can help you identify trends, measure the effectiveness of your initiatives, and make data-driven decisions.
Segmenting NPS Data
Dig deeper into your NPS data by segmenting it based on customer demographics, purchase history, or other relevant factors. This can help you uncover specific areas for improvement and tailor your strategies to different customer groups.
Integrating NPS with Other Metrics
While NPS is a powerful metric on its own, it becomes even more valuable when combined with other customer satisfaction and loyalty metrics, such as Customer Satisfaction Score (CSAT) and Customer Effort Score (CES). This can provide a more holistic view of your customer experience and help you identify areas for improvement.
NPS Best Practices for Different Industries
Understand your Industry's Unique Needs
Each industry has specific customer expectations and requirements. Tailor your NPS (Net Promoter Score) surveys and strategies to address the unique needs and concerns of your target audience.
Customize Survey Questions
Customize your NPS survey questions to fit the context of your industry. Ask relevant questions that help you gather actionable feedback and insights specific to your business sector.
Optimize Survey Timing and Frequency
Choose the appropriate time and frequency for your NPS surveys based on your industry's customer lifecycle and interaction patterns. Avoid overwhelming customers with too many surveys.
Benchmark Against Industry Standards
Compare your NPS results with industry benchmarks to understand your performance relative to competitors. Use this information to identify areas for improvement and set realistic goals.
Implement Targeted Improvement Strategies
Analyze NPS feedback to identify trends and patterns specific to your industry. Develop targeted strategies to address these issues and improve customer satisfaction and loyalty.
NPS in B2B vs. B2C Contexts
Differences in Customer Relationships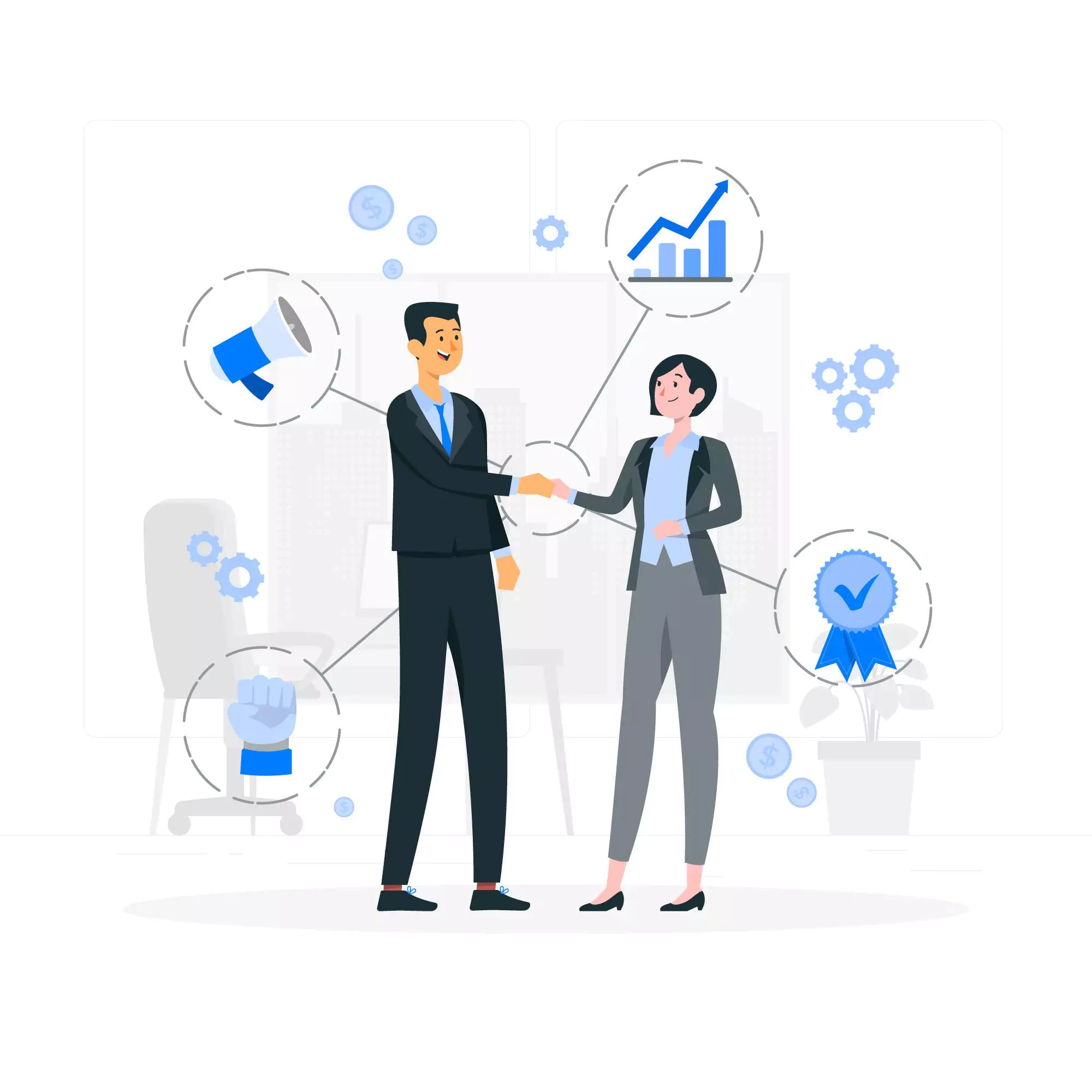 In B2B contexts, relationships are often long-term and involve multiple stakeholders, while B2C relationships are typically more transactional and focused on individual consumers.
Complexity of Decision-Making
B2B decision-making processes are usually more complex, involving multiple decision-makers and longer sales cycles, whereas B2C decisions are often simpler and made by individuals.
Impact of NPS on Sales and Growth
In B2B, a high NPS can lead to increased customer retention, referrals, and long-term revenue, while in B2C, a high NPS can boost brand reputation and drive repeat purchases.
Approaches to Improving NPS
B2B companies may focus on building strong relationships, addressing unique customer needs, and providing exceptional service, while B2C companies may emphasize product quality, pricing, and convenience.
Survey Distribution and Frequency
B2B companies may conduct NPS surveys after significant milestones, such as contract renewals or project completions, while B2C companies might survey customers more frequently or after individual transactions.
Common NPS Myths
A High NPS Guarantees Business Success
While a high NPS is a strong indicator of customer loyalty, it's not the only factor that contributes to business success. It's essential to balance NPS with other performance metrics and focus on continuous improvement.
NPS Is Only for Large Companies
NPS can be beneficial for businesses of all sizes. Small businesses can use NPS to identify areas for improvement and foster customer loyalty, just like large companies.
NPS Is Only for Customer-facing Teams
While NPS is primarily a customer loyalty metric, it can provide valuable insights for other departments, such as product development, marketing, and operations. By sharing NPS data across your organization, you can foster a customer-centric culture and drive improvements in all areas of your business.
And there you have it! You're now well-equipped with the knowledge and tools to master the art of Net Promoter Score (NPS). Remember, the key to success is listening to your customers, acting on their feedback, and continuously striving to improve their experience. Happy NPS tracking!
Frequently Asked Questions
What is Net Promoter Score (NPS)?
NPS is a customer satisfaction metric that measures loyalty by asking customers how likely they are to recommend a company or product on a scale of 0-10.
How is NPS calculated?
Subtract the percentage of detractors (0-6) from the percentage of promoters (9-10) to calculate the NPS. Passives (7-8) are not included.
What is a good NPS?
A positive NPS (above 0) is considered good, while an NPS of 50 or higher is considered excellent.
How can I improve my NPS?
Improve customer experience, address customer concerns, and gather feedback to identify areas for improvement.
How often should I measure NPS?
Regularly measuring NPS, such as monthly or quarterly, helps track customer satisfaction and identify trends.