What is a Chatbot?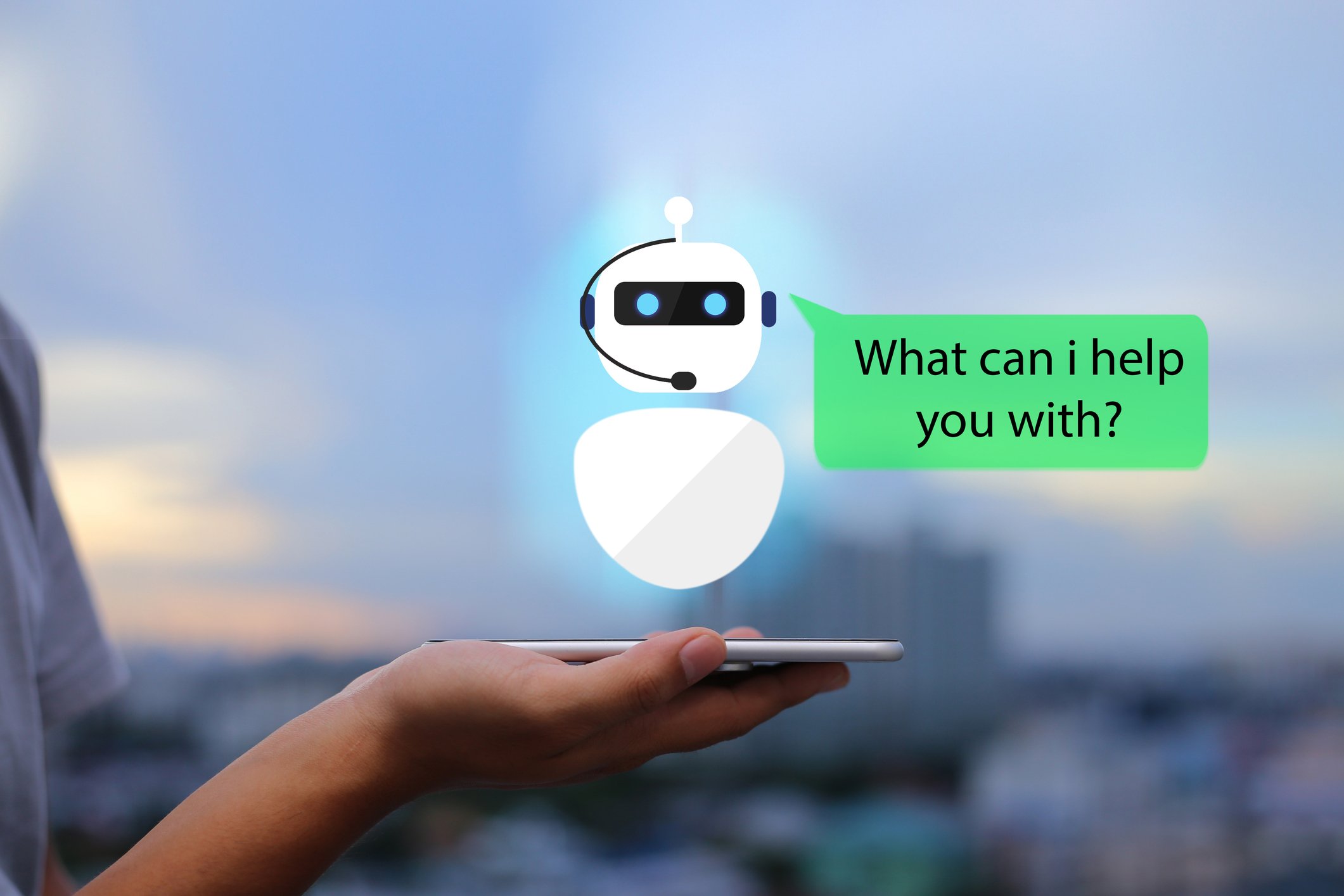 Hey there! Let's talk about chatbots. A chatbot is a computer program designed to engage in conversation with humans through text or voice interactions. These nifty little helpers can answer questions, provide information, and even perform tasks, all while making your life a little bit easier.
Types of Chatbots
There are two main types of chatbots you might come across:
1. Rule-based Chatbots
These are the simpler chatbots that follow a predefined set of rules. They can only understand and respond to specific commands, so if you go off-script, they might get a little confused. But hey, we all have our limitations, right?
2. AI-powered Chatbots
These are the cool kids on the block. Powered by artificial intelligence (AI), they can understand natural language, learn from interactions, and get smarter over time. They're more versatile and can handle more complex conversations than their rule-based counterparts.
Why use a Chatbot?
Chatbots can be a real game-changer for businesses. They help save time, reduce costs, and streamline processes. Plus, they're always available to lend a hand, 24/7. No coffee breaks or vacations for these hard workers!
1. Improving Customer Experience
Customers love speedy, helpful service, and chatbots are all about that! They can provide instant support, answer frequently asked questions, and help guide users through various processes. It's like having a friendly helper always by your side.
2. Reducing Operational Costs
Who doesn't like saving money? Chatbots can help businesses cut down on customer service costs by automating routine tasks and handling simple queries. Your human agents can then focus on more complex issues, making everyone's life a little easier.
How do Chatbots Work?
1. Natural Language Processing (NLP)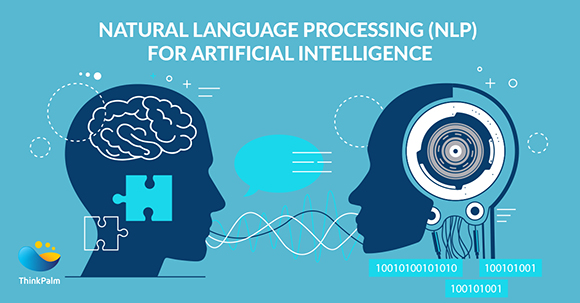 NLP is the secret sauce that helps chatbots understand human language. It allows them to interpret text or speech, identify important information, and determine the best response. It's what makes chatting with a chatbot feel more like talking to a friend than a computer program.
2. Machine Learning and Artificial Intelligence
Machine learning and AI are the brains behind the operation. They help chatbots learn from past interactions, so they can better understand and respond to user inputs over time. It's like having a chatbot that grows smarter with every conversation.
3. Chatbot Development Platforms
There are various platforms out there that make it easy to create and deploy chatbots. These tools often come with pre-built templates, integrations, and features to help you build a chatbot tailored to your needs. No need to be a programming wizard!
When to Implement a Chatbot?
Chatbots can be incredibly versatile, but they really shine in a few key areas:
1. Customer Support
Customer Support Chatbots can handle common customer queries, troubleshoot issues, and even escalate more complex problems to human agents. It's like having a friendly, knowledgeable support team at your fingertips.
2. Sales and Marketing
These digital helpers can recommend products, answer questions about promotions, and even help users navigate through the purchasing process. Talk about a smooth shopping experience!
3. Task Automation
From booking appointments to setting reminders, chatbots can automate repetitive tasks, saving both time and effort for users and businesses alike.
If you're wondering when to implement a chatbot, consider your business needs, available resources, and customer expectations. If you're looking to improve customer service, streamline processes, or simply stay ahead of the curve, it might be time to bring a chatbot on board.
Where can Chatbots be Integrated?
1. Messaging Platforms
Chatbots can be easily integrated into popular messaging platforms, making it a breeze for users to interact with them. Some common platforms include:
2. Facebook Messenger
A popular choice for businesses and users alike, chatbots on Messenger can help with customer support, sales, and much more.
3. WhatsApp
With its massive global user base, WhatsApp is an excellent platform for deploying chatbots to reach customers worldwide.
4. Slack
For internal team communication and productivity, Slack chatbots can help with task automation, reminders, and team collaboration.
5. Websites and Mobile Apps
Chatbots can also live on your website or mobile app, providing users with instant support and information without the need to switch platforms.
6. Voice Assistants
Finally, chatbots can be integrated with voice assistants like Amazon Alexa and Google Assistant, making it possible for users to interact with them using voice commands. It's like having your own personal assistant!
Use Cases of Chatbots
1. Customer Support
A. Handling Frequently Asked Questions (FAQs)
Chatbots are excellent for addressing common customer inquiries, like product information, return policies, and business hours. This frees up human agents to tackle more complex issues.
B. Resolving Technical Issues
When customers encounter technical problems, chatbots can guide them through troubleshooting steps, helping to resolve issues faster and more efficiently.
C. Escalating Issues to Human Agents
For more complex concerns, chatbots can seamlessly transfer users to human agents, ensuring a smooth and uninterrupted customer service experience.
2. Sales and Marketing
A. Product Recommendations
Chatbots can help customers find the perfect product by asking questions about their preferences and suggesting relevant options based on their answers.
B. Upselling and Cross-selling
By identifying customer needs, chatbots can recommend complementary products or services, increasing sales and enhancing the overall customer experience.
C. Lead Generation and Qualification
Chatbots can gather contact information from potential customers and ask qualifying questions, helping businesses identify high-quality leads and prioritize their sales efforts.
3. Task Automation
A. Appointment Booking
Chatbots can streamline the appointment booking process by checking availability, suggesting times, and confirming appointments, all without the need for human intervention.
B. Order Tracking
Customers can easily check the status of their orders using chatbots, receiving real-time updates and estimated delivery times.
C. Payment Processing
Chatbots can securely process payments for products or services, making transactions quick and painless for users.
4. Employee Assistance
A. Onboarding and Training
Chatbots can help onboard new employees by providing important information, answering questions, and guiding them through the training process.
B. Human Resources Support
From answering policy questions to assisting with benefits enrollment, chatbots can provide employees with instant HR support.
C. Task Management
Chatbots can help employees stay organized by setting reminders, creating to-do lists, and even assigning tasks to team members.
5. Industry-Specific Use Cases
A. Healthcare
In the healthcare industry, chatbots can help patients schedule appointments, provide medication reminders, and even offer basic health advice based on symptoms.
B. Finance
Chatbots in finance can assist users with checking account balances, making transactions, and providing investment advice tailored to their financial goals.
C. Education
In educational settings, chatbots can provide personalized learning experiences, answer questions about course material, and even help students prepare for exams.
D. Travel and Hospitality
For the travel and hospitality industry, chatbots can assist users with booking flights, hotels, and activities, as well as providing personalized recommendations and itineraries.
Chatbot Design Best Practices
1. Defining your Chatbot's Purpose
Before diving into chatbot design, make sure to clearly define its purpose. What tasks will it perform
and goals will it achieve? Knowing this will help you create a chatbot that meets users' needs and expectations.
2. Crafting Conversational UI
When designing your chatbot, focus on creating a conversational user interface (UI) that feels natural and engaging. Use simple, clear language, and make sure your chatbot's personality aligns with your brand.
3. Ensuring Smooth User Experience
To keep users happy, make sure your chatbot is easy to use and navigate. Provide helpful prompts, offer quick access to important information, and always allow users to connect with a human agent if needed.
Chatbot Analytics and Performance Metrics
1. Key Performance Indicators (KPIs)
To measure your chatbot's success, track key performance indicators like engagement rates, response times, and user satisfaction. These metrics will help you identify areas for improvement and ensure your chatbot is meeting its goals.
2. Analyzing User Feedback
Don't forget to listen to your users! Gathering and analyzing user feedback is crucial for understanding how well your chatbot is performing and where it might need some fine-tuning.
3. Continuously Improving your Chatbot
A great chatbot is always a work in progress. Regularly update and optimize your chatbot based on performance metrics and user feedback to keep it in tip-top shape.
Ethical Considerations for Chatbots
1. Data Privacy and Security
In a world where data privacy is paramount, make sure your chatbot handles user information responsibly. Follow best practices for data security, and comply with relevant privacy regulations.
2. Transparency and Disclosure
Be upfront with users about the fact that they're interacting with a chatbot. Clear disclosure helps build trust and sets realistic expectations for the conversation.
3. Avoiding Biases in AI Chatbots
AI-powered chatbots are only as good as the data they're trained on. Be mindful of potential biases in your chatbot's training data and strive to create a chatbot that treats all users fairly and respectfully.
Future of Chatbots and Conversational AI
1. Advancements in NLP and AI
As NLP and AI technologies advance, we can expect chatbots to become even more capable of understanding and responding to complex human language. The line between human and chatbot conversations will likely become increasingly blurred.
2. Expanding Use Cases and Industries
As chatbots become more sophisticated, we'll likely see them adopted in various industries and use cases. The possibilities are endless, from healthcare and finance to education and entertainment.
3. Integration with Emerging Technologies
Keep an eye on the horizon, as chatbots will likely be integrated with other emerging technologies like virtual reality, augmented reality, and the Internet of Things (IoT). This could lead to even more innovative and immersive user experiences. The future of chatbots is undoubtedly exciting!