Introduction
Enlyft reports that around 135,711 businesses use Slack as a collaboration tool.
One of those 135,711 businesses might be your company.
A company's work culture can be improved by utilizing Slack to communicate with employees of separate teams or within the same team, but there is still room for improvement.
Slack bots are helpful robot helpers that loiter in Slack, wait for orders, then find or manufacture the item you want.
Creating a Slackbot takes only minutes and requires no coding.
In this blog, we will talk about what slack chatbots are and how you can create one easily!
Slack Chatbot: What is it?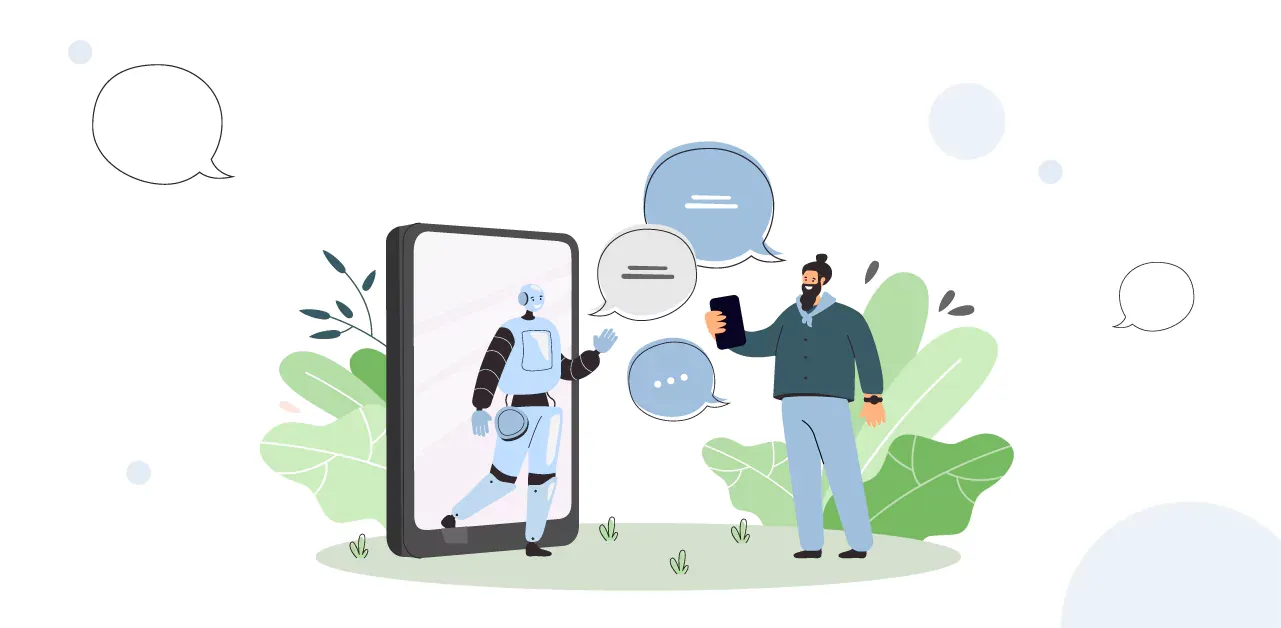 Slack is a state-of-the-art chat and communication tool for the office that promotes quick connections and teamwork.
Additionally, it acts as a platform for user interaction with outside applications, facilitating speedy task completion for all teams.
Using a chatbot on Slack makes it simple for businesses to automate user interactions and workflows that provide several benefits.
Businesses are beginning to use Slack bots that can automate HR assistance and IT helpdesk, and their use is growing in other departments like finance and facilities.
Today, a variety of conversational artificial intelligence (AI) no-code platforms provide quick and efficient ways for businesses to build bots (for various use cases) and deploy them on Slack.
This makes Slack chatbots more alluring because it does not require human intervention and can support users on its own.
Additionally, you may automate app workflows from your Slack chatbot by utilizing no-code platforms.
This implies that Slack Chabot can automate workflows and interactions, which makes it a very appealing option for delivering automated customer and staff care.
How to create a slack chatbot with BotPenguin?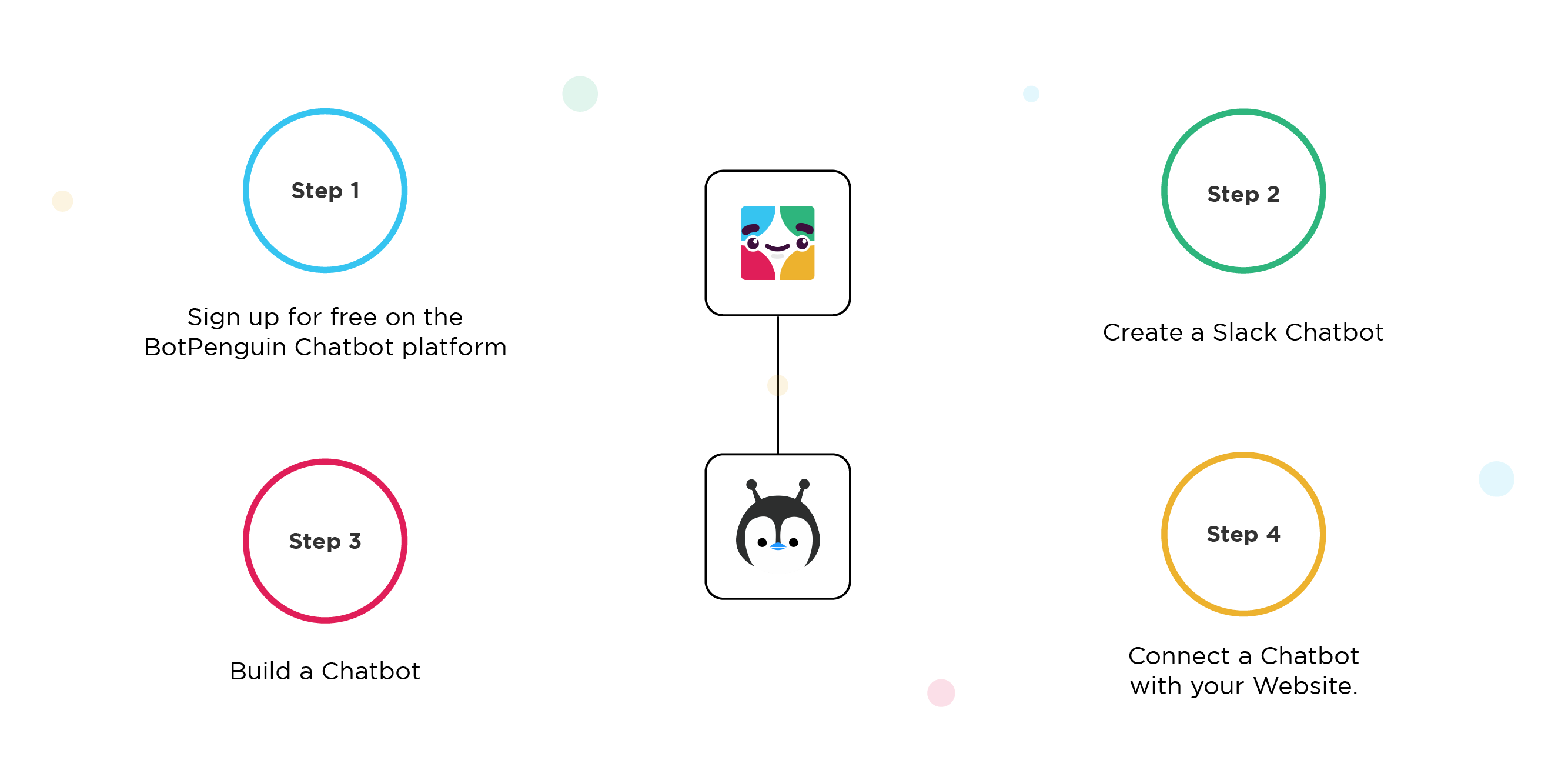 With BotPenguin you can create chatbots for websites, messengers, and a variety of other platforms that are powered by artificial intelligence (AI).
With this tool, users can create quality chatbots for interacting with consumers quickly and easily.
BotPenguin lets users create a Slack chatbot that automates quick responses to their customers' questions.
Here's how you can efficiently create a Slck bot with BotPenguin:
Step 1: Sign up for free on the BotPenguin chatbot platform.
Build your Slack chatbot using a free BotPenguin account.
Step 2: Create a Slack chatbot
Adapt the color scheme, logo, and greeting to your company's needs.
Step 3: Build a Chatbot
Create a chatbot for your website using BotPenguin's drag-and-drop chatbot builder.
Step 4: Connect a chatbot with your website.
To add a chatbot to your website, copy a one-line script or install a WordPress or Slack plugin.
FAQs
1. How the Slack bot functions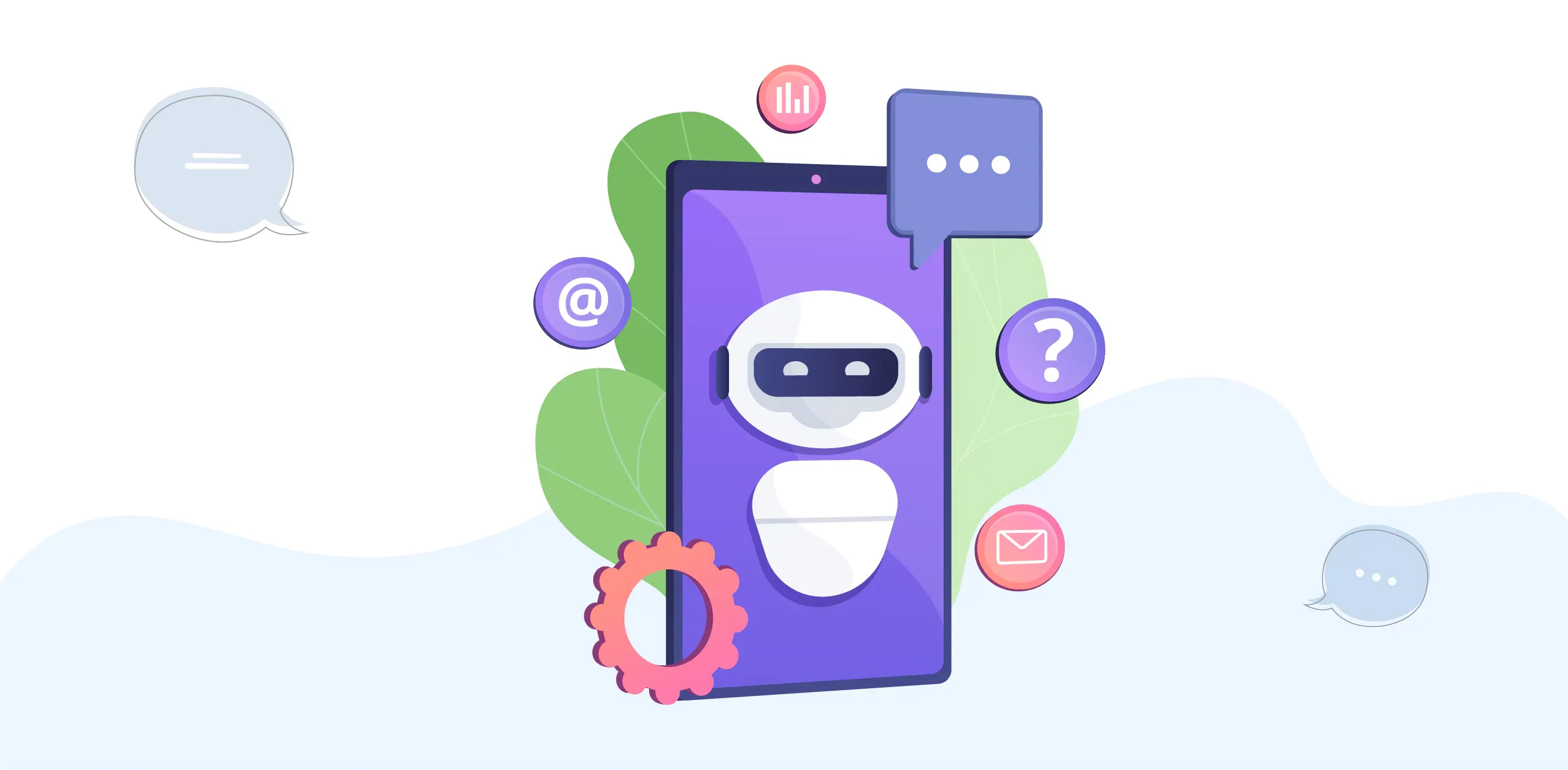 In Slack, bots may do many of the same tasks as human users, including:
They are listed in the directory and have names, profiles, and profile pictures.

You may send them direct messages and @mention them.

They can upload files and publish messages.

Both public and private channels allow for the inviting and excluding of users.
2. What purposes serve chatbots?
Routine and scheduled tasks can be automated using chatbots.
Due to this, customers won't have to wait for replies, which gives staff members more time to concentrate on higher-priority work.
3. Slack bots: are they free?
Using a free Slack standup bot to conduct asynchronous daily standups can help Scrum teams stay on schedule with their sprints.
For your team, asynchronous standup meetings are quicker, more effective, and less disruptive (among other benefits).
Conclusion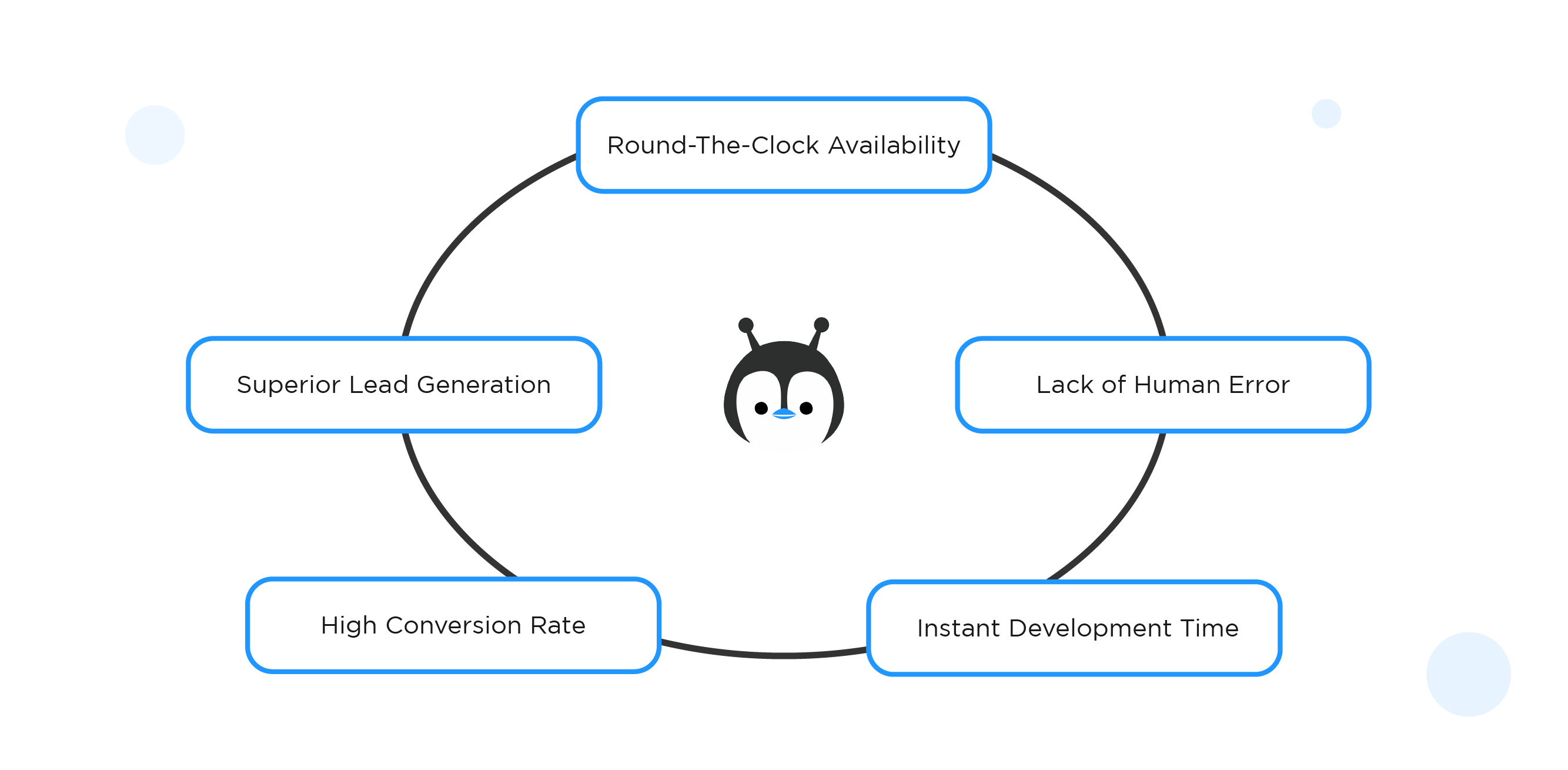 Slack bots are fantastic tools for improving team productivity.
Companies may add a variety of Slack bots to their channels to do various activities, as they greatly assist in freeing up time so that workers may focus entirely on more crucial activities.
BotPenguin is an exceptional chatbot-building tool that stands out for its round-the-clock availability, lack of human error, instant development time, high conversion rate, and superior lead generation capabilities.
With BotPenguin, users can easily and efficiently create an AI chatbot, making it the top choice in the market for achieving success in their endeavors.
So, what are you waiting for? Contact us today!