Introduction
87% of consumers said they would engage with chatbots if it saves time and money for their travel.
Chatbots serve as clients' travel assistants by assisting customers with flight and hotel searches, offering affordable travel options, and introducing packages and campaigns based on customers' travel patterns.
For this reason, travel is one of the top 5 industries for chatbot applications.
The advantages and top 7 chatbots in the travel sector are covered in this article.
What are travel chatbots?
The days of visiting a local travel agency to book a flight or hunt up a hotel are long gone. The travel business is developing various tools to better serve technologically savvy customers, which has resulted in a brand-new wave in the sector today. In the travel sector, chatbots automate journey-related duties. Travel chatbots can book everything from flights to hotels to recommendations to serving as a virtual tour guide.
Traveling is now even more practical as a result.
Using a travel bot on the websites of online travel companies will engage your consumers by being accessible around the clock and providing them with all they need in a matter of seconds. All of a lead's information is gathered and given to your travel agent when they approach your bot. But to do that, you'll need to pick and integrate a bot that best fits your organization's nature and needs.
Benefits of travel chatbot
Empathy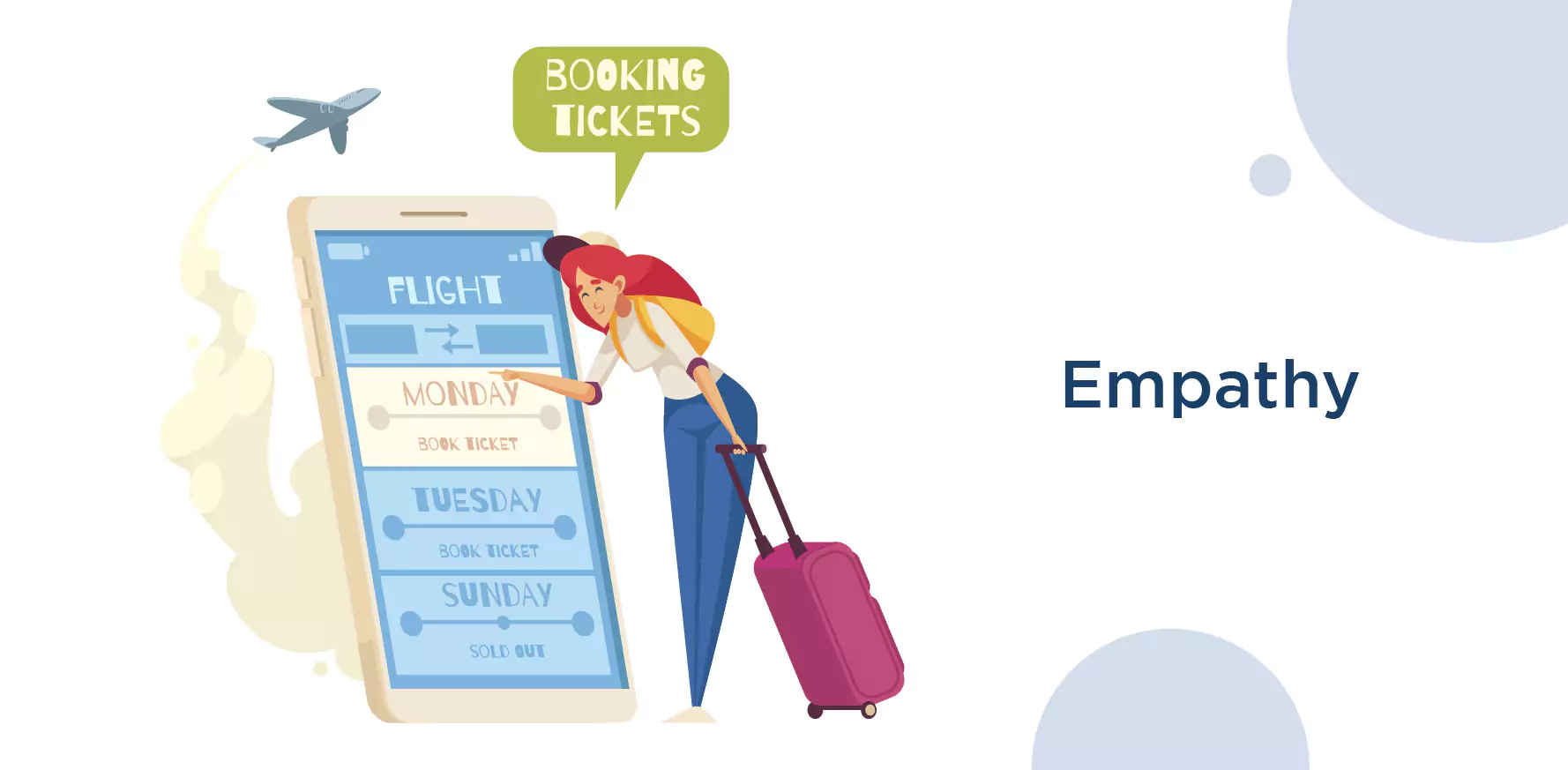 Friendly chatbots guarantee a better customer experience, improving chances for organizations to use chatbots to generate leads. For instance, within 2.5 months of its inception, a chatbot used by GRT Hotels & Resorts exchanged over 175,000 messages. As a result, 84% of those who interacted with the bot shared their contact information, and 40% expressed a desire to make a reservation.
Responsiveness
Chatbots offer 24/7 immediate response via several communication channels and can transfer discussions to a live agent if necessary. Because around 50% of customers expect firms to be open 24/7, real-time replies are a valuable perk.
If real-time responses don't address your question, they are of little use. Comprehending and recognizing users' intent is the secret to providing the appropriate response. Additionally, compared to chatbots that do not grasp human humor, those perform better and are rated as likable, cooperative, and capable.
Reliability
The ability of a chatbot to give the appropriate response throughout a discussion is closely related to its dependability.
The chatbot's capacity to grasp the typical language and the data it was trained on both significantly impact reliability.
The reliability of a travel chatbot is ensured by an up-to-date training dataset about trip costs, locations, packages, and comparisons.
Top 7 Travel chatbots
WestJet'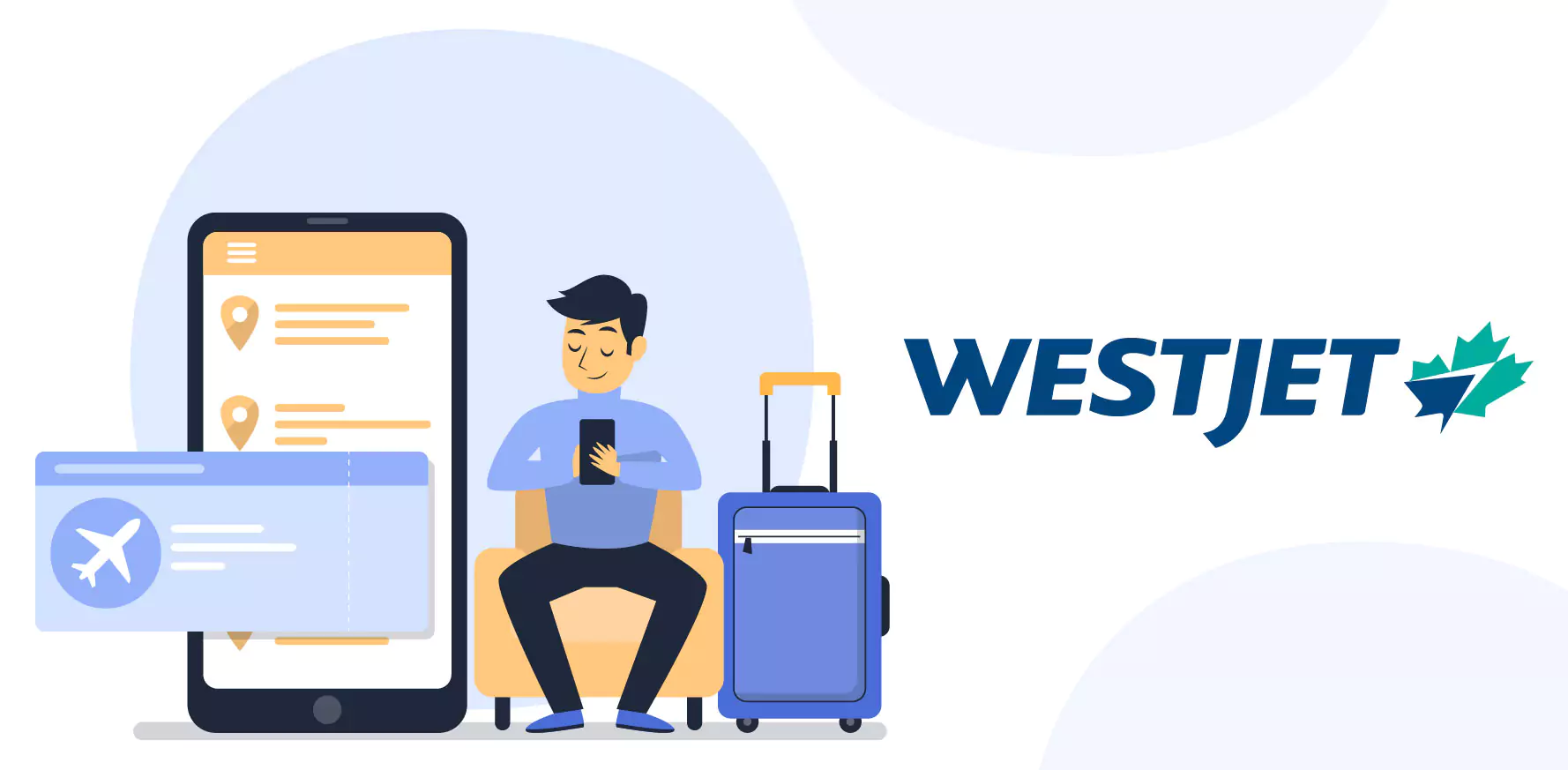 Juliet, a multilingual AI virtual assistant powered by Netomi and available on chat, WhatsApp, Facebook Messenger, and Google Assistant, was introduced by WestJet. With 74 percent of customer care tickets successfully resolved autonomously without human assistance, Juliet is the most accurate AI chatbot. WestJet observed a 45X increase in customer support calls during the beginning of the COVID-19 outbreak. Juliet was able to divert tens of thousands of calls from human agents while being able to respond to hundreds of inquiries.
Customer satisfaction (CSAT) has increased 24 percent since Juliet's debut. Without Juliet, the airline would have found it difficult to scale customer care operations during the trying period when consumers hurried to cancel trips due to quickly altering travel restrictions and guidelines.
Cosmopolitan of Las Vegas
The chatbot at the Cosmopolitan in Las Vegas is unmatched in every way. By texting Rose, the resort's resident mischief-maker and digital concierge, guests can make restaurant recommendations and book various services, and ask questions about hotel services. Rose exudes the resort's secretive and flirtatious personality and promises: "If you're looking for trouble, I can hook you up with the best we offer." This chatbot made a list because of its personality, which encourages visitors to participate throughout their stay and generates income. It has been trained with over 1,000 threads and unique itineraries.
Megabus
Following the epidemic, Megabus created Chuck, an email chatbot, to assist with the spike in ticket sales from passengers wishing to reschedule or cancel journeys. The agent staff was overwhelmed by increased volume and "ghost contacts," where the same consumer contacts help on different channels regarding the same problem. Within a few weeks, Megabus introduced its AI-powered Netomi email bot to offer prompt assistance with urgent inquiries, such as reservation modifications, cancellations and refunds, and misplaced luggage. The AI that powers Chuck is also improving with time, and coverage rates are now getting close to 80%. Megabus agents are now able to concentrate on more difficult problems.
Edwardian Hotel
Edwardian Hotel guests may learn about hotel services, get directions and advice, and even file complaints with the help of London's Edward, an SMS AI chatbot. With Edward, choosing rooms, checking in, and making payments are all self-service for visitors.
With the help of artificial intelligence and natural language processing, Edward can comprehend guests' requests with high accuracy and assist with more than 1,200 topics, including packages included, departure time, upgrades, adding amenities, ordering room service, and more. The bot synchronizes incoming requests with the cellphone number to identify the specific guest by interacting with back-end services. Edward quickly accesses the customer information to deliver a highly customized experience. If the bot cannot assist, it will direct the visitor to the appropriate hotel employee. Edward will send a request to the general manager if it isn't handled effectively.
One of the most frequently asked questions about Edwardian Hotels London, according to Michael Mrini, director of IT, is, "Is breakfast included in my booking?" If it isn't, Edward will check and reply with the price, provide a discount, and add it to the guest's reservation. Edward can do this considerably more quickly than having to look for a reservation manually.
Edward is in charge of a 10–50% increase in room service sales. In 2019, the bot handled 69 percent of all guest queries, assisting more than 30,000 visitors from 99 countries and 59 different languages and saving over 95 working days.
Southwest Airlines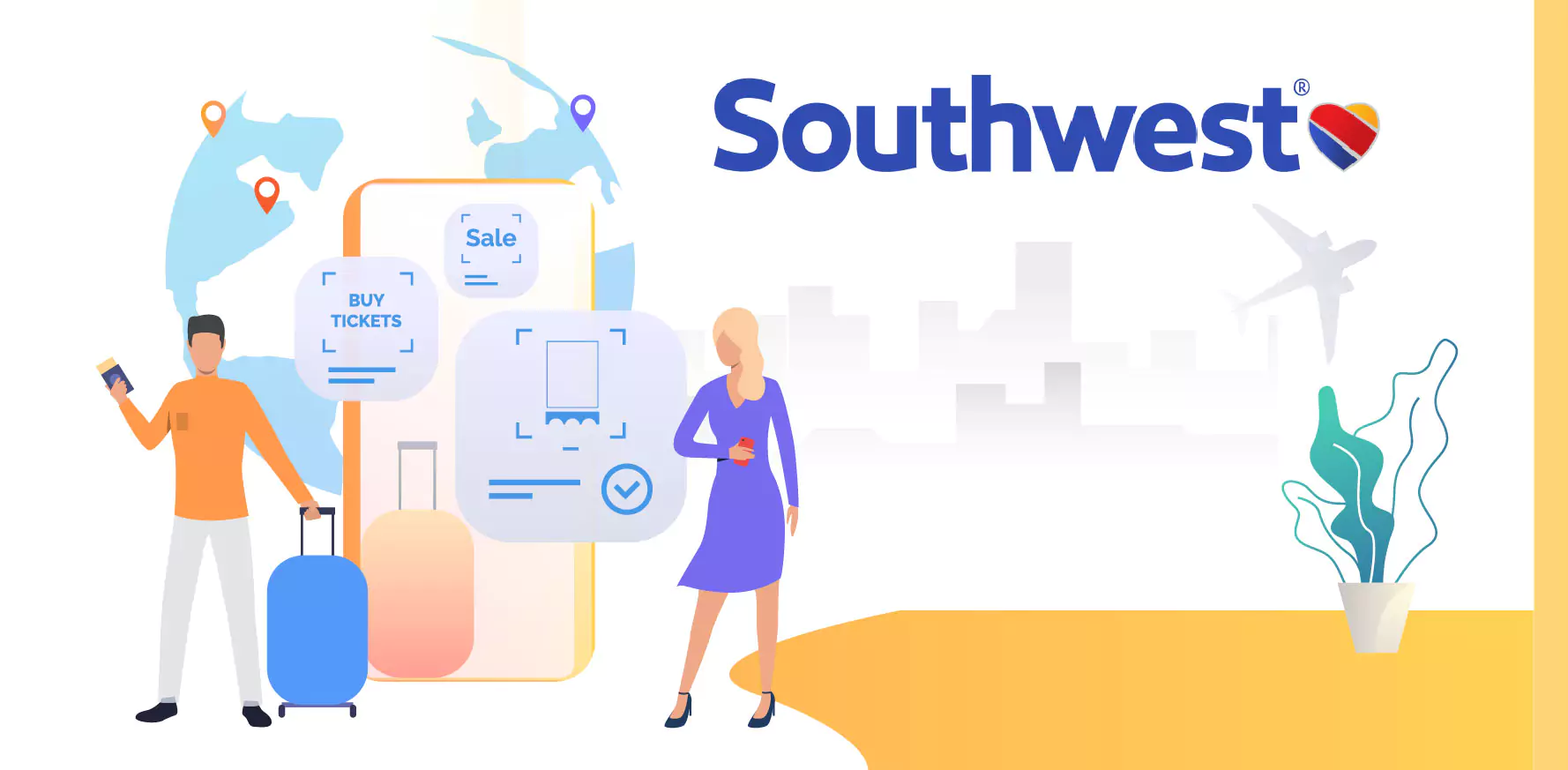 Southwest is included on the list not for a traveler-focused app but rather for an employment and recruiting tool. The bot can respond to inquiries about open opportunities and inquire about candidates' qualifications, wage scales, and skill sets. Before now, it took the airline up to 45 days to make an employment offer to an applicant after the opening was posted. The hiring department required assistance with over 2,000 job opportunities. The chatbot could speed up the employment process. The bot has interacted with more than 1.2 million job seekers since it launched, a task that would have taken human recruiters 18,000 to 92,000 hours to complete.
According to Sarah Steinmann, Southwest's talent acquisition specialist, the airline "had thousands of candidates accessing our employment site without a straightforward, clear way to obtain answers to their inquiries" according to Sarah Steinmann, Southwest's talent acquisition specialist. Since the bot's inception, 28% of visitors have clicked on one of the jobs it suggested, and 57% have applied.
Emirates Vacations
The tour operator division of Emirates Airlines developed a distinctive chatbot experience for display advertisements. People could ask about vacations, get straight answers inside the ad unit, and get tailored travel advice. The context of users' inquiries, the content that appears on the site, and Emirates Vacations' inventory are considered when tailoring conversations.
Emirates observed an 87 percent boost in interaction compared to normal display advertising during the testing of this new ad unit. This is a creative use of a chatbot to deliver relevant, unique, and interesting experiences.
WYNN Las Vegas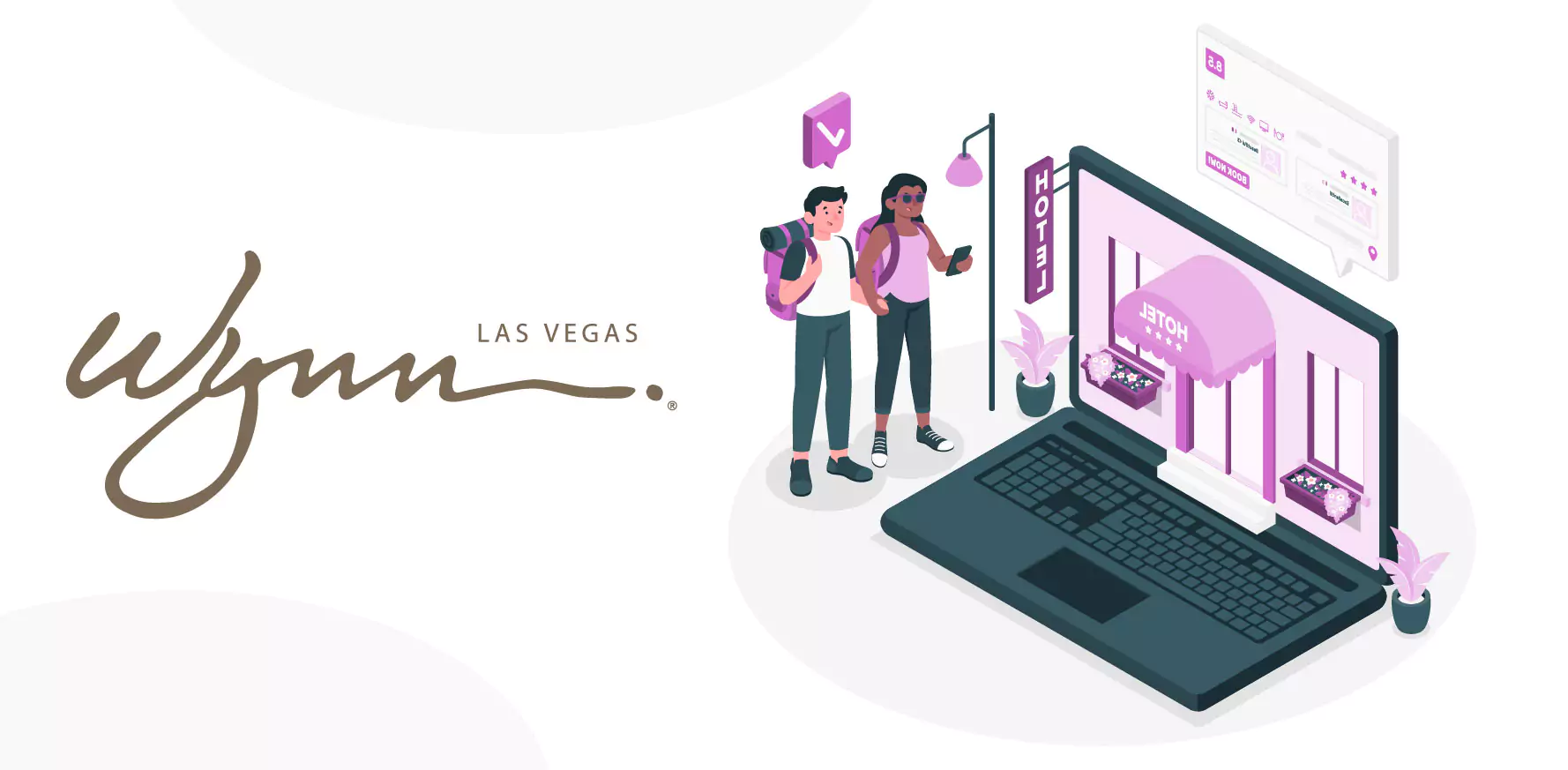 WYNN Las Vegas and Encore Resort installed Alexa Echo devices in nearly 4,000 rooms so that visitors could just speak aloud to get answers to more than 200 inquiries. "Our front desk and concierge personnel are always present and eager to help guests personally, but for those who want, Alexa is yet another luxury we can offer for their ease and convenience," claims Alex Robinson Hinkle, vice president of marketing at Wynn Las Vegas.
The WYNN Alexa bot's strength lies in its capacity to streamline the visitor experience by enabling users to speak to Alexa to check the weather, make calls to the front desk, order room service, and even regulate the temperature of their rooms. The bot also has some impressive natural language abilities. The Developers trained the bot to comprehend 5,000 ways a visitor might ask for an on-property bar or restaurant in the first two months. With a customer satisfaction rating of over 83.7 percent, the outcomes of this contactless experience have been amazing.
Conclusion
Airlines, hotels, cruise lines, and other travel businesses must emphasize the customer experience as the sector recovers to reduce friction at all touchpoints and individually interact with customers as they travel the customer journey. Additionally, studies demonstrate that chatbots like the ones this article features are well-liked by travelers. 37% of users said they'd rather work with a chatbot to make travel arrangements. Every travel company that wants to improve customer experiences, cut expenses, and generate additional money should be happy about this.