Voice assistants have become extremely popular because they provide a fun alternative to many common tasks.
We can ask them to play music, read the news, operate our electronic devices, check our bank balance, and perform other tasks using simple voice commands.
According to projections, there will be about 8 billion voice assistants by 2023.
Therefore, sit back and unwind, or ask your voice assistant to read our list of the top 7 voice assistants to check out this year.
What are Voice Assistants?
Voice assistants are intelligent programs that respond to spoken commands and can be installed on any device, including smartphones, speakers, desktop/laptop computers, tablets, wearable technology, gaming consoles, TV consoles, virtual reality (VR) headsets, automobiles, and internet of things (IoT) gadgets.
Top Voice Assistants of 2023
It's getting so handy and sorted to get updates regarding everything around you, reason is an Assistant not in person but a voice Assistant!
Just say Hey! and see the quickness of these voice assistants whether it's News Updates, Listening to songs , turning of the lights or Calling someone its a go to solution for everything.
Let's discuss about the top voice assistants one should try-
Siri
Siri takes the top spot on the voice assistants list. It's a high-ranking AI assistant developed by Apple for its array of products, including iPhones, iPads, and Macs.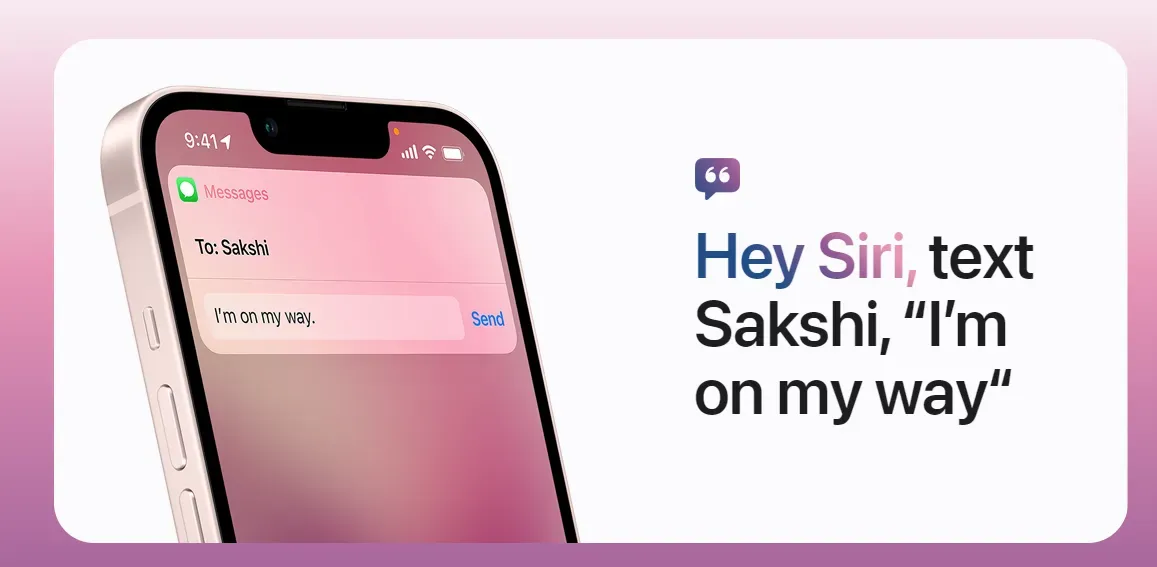 Siri is incorporated into a variety of voice assistant devices and uses advanced algorithms that process natural language queries, providing an extensive feature set and a user-friendly interface.
Pros
Multiple language support

Seamlessly integrated with Apple ecosystem

Handles complex requests effectively

Personalized responses with context awareness
Cons
Not compatible with non-Apple devices

Sometimes struggles with understanding accents

Limited third-party interactions

May experience glitches
Facebook M
Facebook M is an AI-powered virtual assistant designed by Facebook. It operates within the Facebook ecosystem, particularly in Facebook Messenger. M uses machine learning algorithms to complete tasks for users and provide recommendations based on chat threads, thus catering to a smooth social interaction experience for Facebook users.
Pros
Integrated within Facebook messenger

Understands and responds to natural language

Can automate certain tasks

Offers suggestions based on conversation thread
Cons
No longer available independently

Facebook privacy concerns

Limited functionalities

Limited outside the Facebook environment
Alexa
Part of the renowned list of voice assistants, Alexa comes from tech giant Amazon. This voice-activated AI assistant is known for its wake-up word technology and is embedded in a variety of voice assistant devices.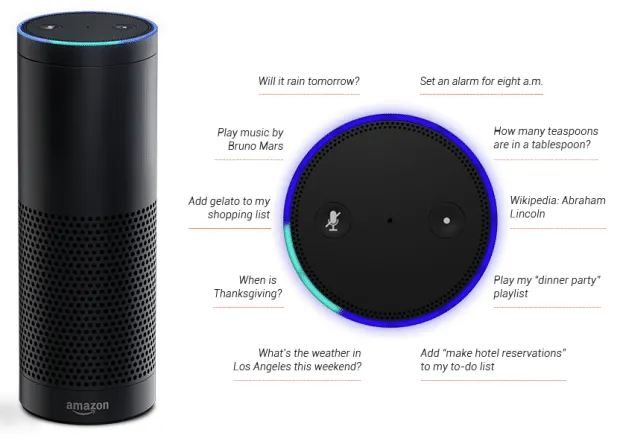 Alexa's impressive natural language processing and extensive library of skills make it worthy of its high-ranking position among voice assistant names.
Pros
Hands-free activation

Extensive skill set, more than 100,000 skills

Highly responsive and accurate

Solid integration with IoT devices
Cons
Data privacy concerns

Limited without Amazon Prime subscription

Limited device compatibility

Alexa's voice sounds robotic
Blackberry Assistant
Blackberry Assistant, designed specifically for Blackberry users, is a robust voice command system that supports both voice and text commands. It is capable of managing a host of tasks from arranging meetings, sending messages to creating notes. This assistant is seamlessly integrated with Blackberry devices, making it a natural choice for users of this operating system.
Pros
Supports both voice and text commands

Clean integration with Blackberry devices

Good for organizing tasks

Supports multiple languages
Cons
Functionality limited to Blackberry OS

Poor voice recognition compared to competitors

Limited third-party integration

Not as versatile as other assistants
Data Bot
DataBot is another notable entry in the list of voice assistants. It is versatile, operating across multiple platforms like Windows, Android, and iOS.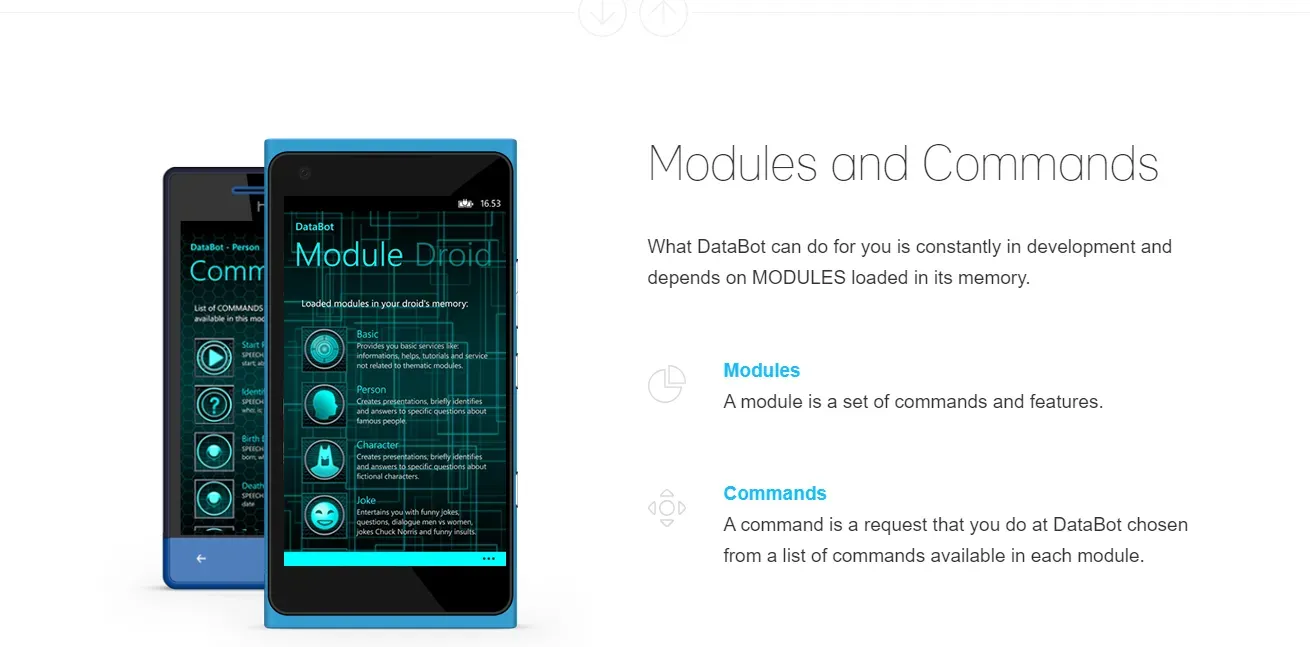 Data Bot provides both personal and practical support, serving as a proficient voice assistant for reminders, answering personal queries, and featuring a digital map for travel-related assistance.
Pros
Easy to use interface

Wide range of functionalities

Travel-friendly with its digital map features

Updated with regular information automatically
Cons
Voice lacks natural sound

In-app purchase for extra features

Not as advanced as competitors

Relatively unknown and less supported
Braina
Braina is a unique personal assistant and automation software that uses human language interface technology. Working beyond the confines of an AI assistant, Braina is more of an interactive companion that learns user preferences over time and offers advanced features such as dictation and desktop automation.
Pros
Desktop automation

Learns user preferences over time

Multilingual support

Dictation features
Cons
Paid version required for full features

Only available on Windows

Not fully hands-free, needs mouse interaction

Can be complex to navigate for beginners
Google Assistant
Google Assistant, launched by Google in 2016, holds a prestigious place among voice assistant names.
This AI-powered assistant handles everything from messaging and playing music to performing search operations and reading notifications.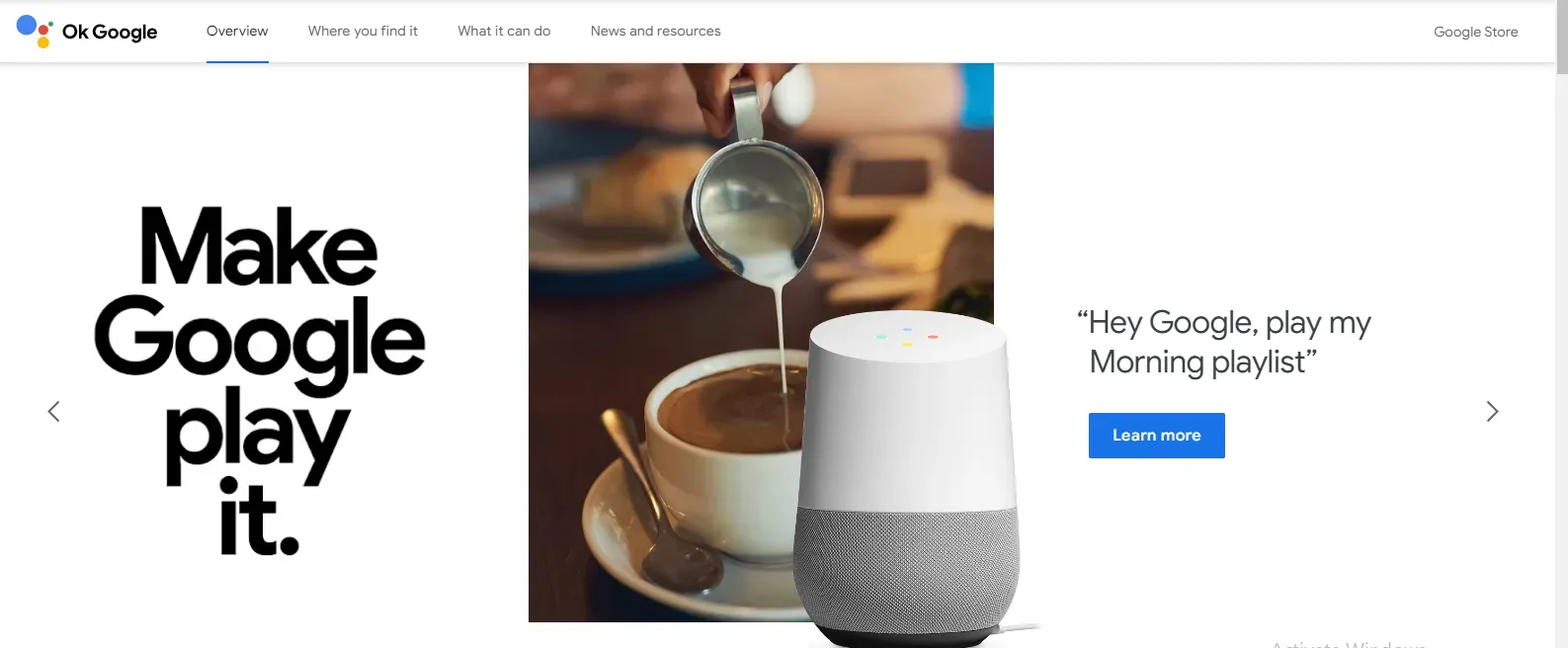 Google Assistant is compatible with multiple voice assistant devices, adding to Google's expanding ecosystem.
Pros
Excellent voice recognition

Clean integration with Google ecosystem

Offers personalized experience

Well versed with multiple languages
Cons
Limited third-party app integration

Potential data privacy issues

Requires Google Home app for full functionality

May struggle with complex commands
Teneo
Teneo by Artificial Solutions is an AI-powered conversational platform catering to business needs. It allows companies to create highly intelligent conversational AI applications. This highly advanced platform supports a range of languages and offers easy integration with external systems. Teneo is designed to deliver more human-like digital interactions, offering impressive dialogue capabilities.
Pros
Advanced conversational abilities

Easy integration with external systems

Detailed, powerful analytics

Supports many languages and platforms
Cons
Complexity in building dialogue flows

Requires tech expertise to use

Not easy for non-programmers to customize

High costs of advanced features
Cortana
Cortana adds to the impressive lineup in the list of voice assistants. As Microsoft's AI assistant, Cortana is adept at providing customized recommendations based on the data it gathers.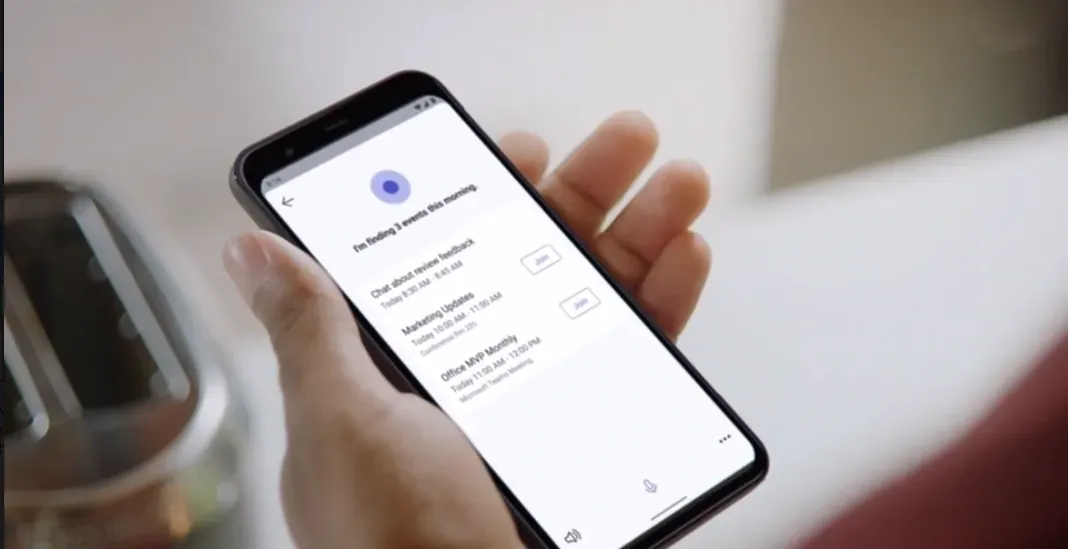 Cortana is powered by Bing's search engine, making it a valuable asset in the world of voice assistant devices.
Pros
Highly customizable and adaptive

Good integration with Windows

Multi-platform compatibility

Excellent voice recognition
Cons
Limited integration for non-Microsoft services

Is not as advanced as its rivals

Default browser is Bing, not changeable

Struggles with complex tasks
ELSA Speak
Edback. ELSA customizes pronunciation exercises based on the user's native language, making it a personalized language training tool.
Pros
Excellent for language learning

Instant feedback on pronunciation

Customized to user's native language

Bite-sized lessons for convenience
Cons
Only English is available

Many functionalities are premium

Subscription is costly

Accents can affect recognitionLSA Speak is an AI-based language learning mobile application specifically designed for improving English pronunciation. It uses advanced speech recognition technology to provide instant fee
Bixby
Bixby, Samsung's proprietary voice assistant, provides interactive voice control for various Samsung devices.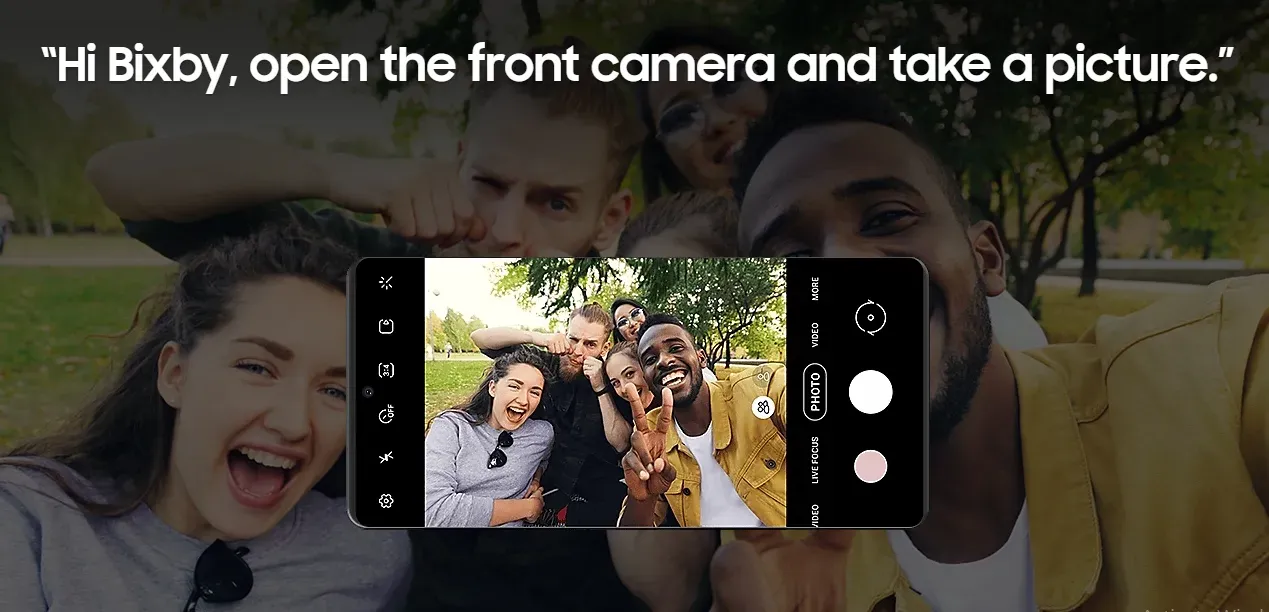 As one of the unique voice assistant names, Bixby has a deep context-understanding algorithm and can process varied interactions and diverse voice commands, making it a valuable asset in Samsung's range of voice assistant devices.
Pros
Deep integration with Samsung devices

Visual identification capabilities

Multilingual support

Unique Quick Commands feature
Cons
Limited app compatibility

Relatively slow development

Limited outside Samsung ecosystem

Less accurate voice recognition
Socratic
Socratic, designed by Google, is an AI-powered learning assistant that aids students with their homework. It uses image recognition to understand and solve problems presented to it. Socratic is designed to find the best online resources to explain difficult concepts, supporting multiple subjects.
Pros
Excellent for homework help

Uses AI to find the best online resources

Explains complicated concepts in simple terms

Supports multiple subjects
Cons
Limited non-educational uses

May promote dependency in learning

Internet connection is required

Availability to only Android and iOS
Hound
Hound is a worthy member of the group of voice assistants. Developed by SoundHound, this AI assistant is known for its top-notch voice recognition technology.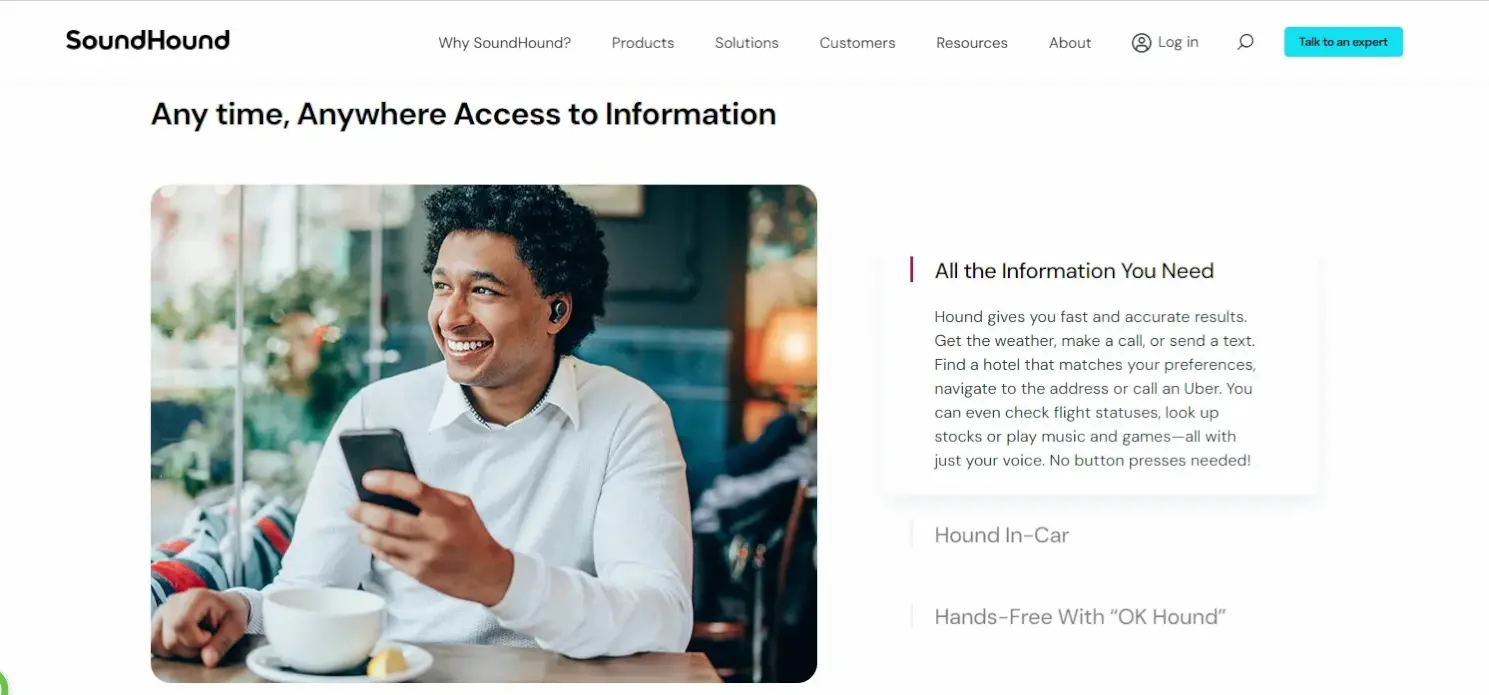 Hound is capable of providing comprehensive and detailed answers, and supports follow-up questions which are a testament to its advanced technological capabilities.
Pros
Excellent voice recognition

Detailed answers to queries

Fast response time

Supports follow-up questions
Cons
Limited integration potential

Fewer third-party skills

Doesn't support large range of IoT devices

Certain features behind paywall
Youper
Youper is an emotional health assistant powered by AI. This smart mobile app helps users manage their emotional well-being. Amid the increasing stress and mental health challenges, Youper is a handy tool that can help navigate feelings, track mood changes, and provide proactive mental health support.
Pros
Proactive mental health support

Audio and text-based conversation options

Helps in identifying patterns in mood

Can aid in social anxiety issues
Cons
Deeper features behind paywall

Cannot replace professional therapy

Not available in all countries

Can be too simplistic for severe disorders
How to choose the best voice assistant?
Choosing the best voice assistant primarily depends on your individual needs and usage. The most popular voice assistants include Siri, Alexa, Google Assistant, and Cortana, each with their unique strengths.
When deciding which voice assistant is the best for you, consider compatibility with your devices, the extent of voice command functionalities, accuracy of voice recognition, and third-party integration capacity.
If privacy is a concern, investigate each assistant's data handling policies. Looking forward to the best voice assistant 2023, advancements in AI technology will bring in new features and improved performance. In conclusion, the best voice assistant will be the one that aligns best with your preferences, requirements, and the ecosystem of devices you use.
To sum up
Heaps of Voice Assistants seem to be in the Industry, and choosing the best is becoming increasingly difficult. You must first decide which voice assistant you prefer. There are three worth using: Amazon's Alexa, Google Assistant, and Apple's Siri, each with advantages and disadvantages. If you're new, we currently prefer Google and Amazon-powered models because they are the most user-friendly.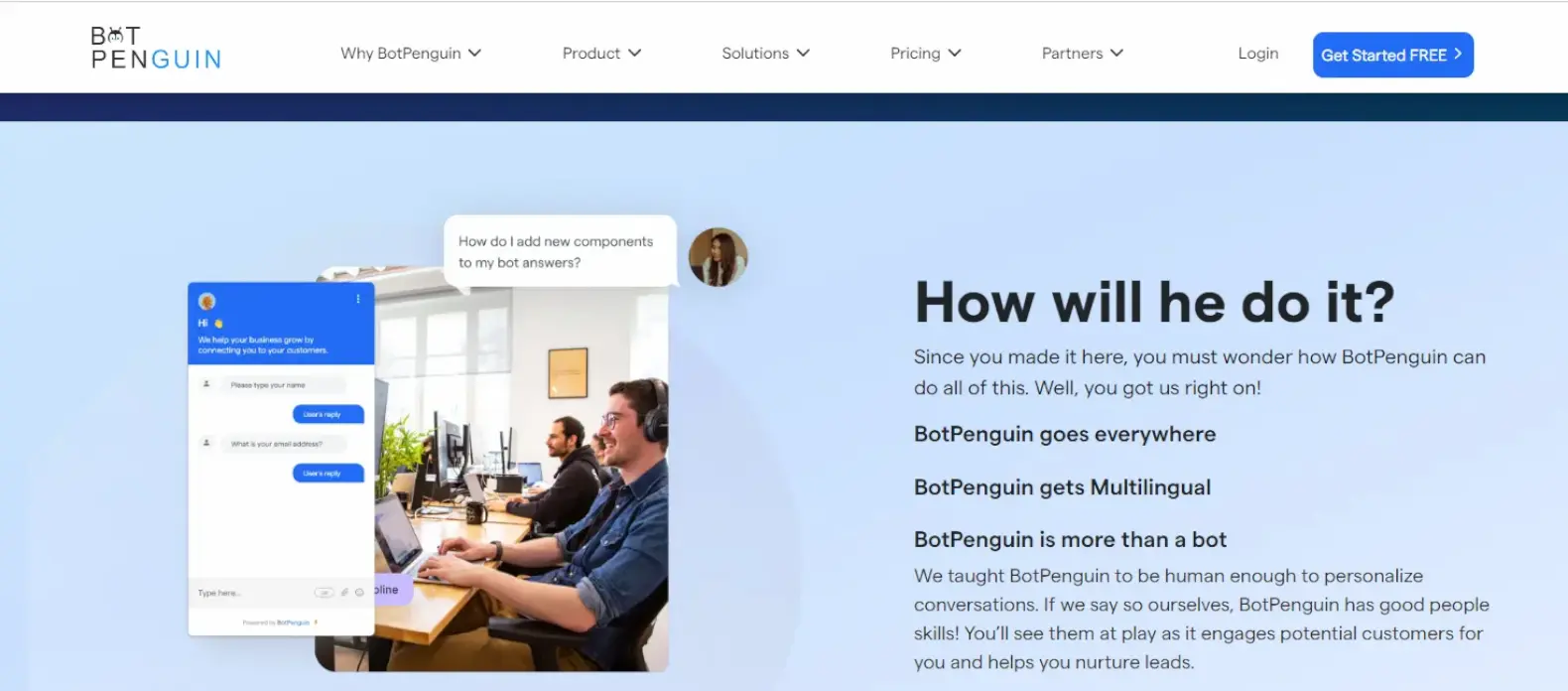 Take care to avoid getting bogged down in the details. There is no such thing as a perfect voice assistant. Personal taste, preference, and listening habits will be more important in your choice.
Looking for a virtual assistant to handle website inquiries and make meeting arrangements? Meet BotPenguin, your intelligent bot assistant! Get things done faster and easier with natural voice commands. Try BotPenguin now and experience a smarter way to work!
Frequently Asked Questions (FAQs)
What are voice assistants?
Voice assistants are intelligent programs that respond to spoken commands and can be installed on various devices, including smartphones, speakers, computers, tablets, wearables, gaming consoles, TVs, virtual reality headsets, automobiles, and IoT gadgets.
What tasks can Siri perform?
Siri can perform tasks such as placing calls, sending texts, giving advice, dictating locations, and reading weather reports.
What makes Alexa unique?
Alexa's most well-known feature is the wake-up word, allowing users to activate it with a single word. Over 100 million devices currently use Alexa.
How is Hound different for iOS and Android users?
Hound allows interactive games and can use a search engine to find answers, make calls, send messages, and write emails using Speech-to-Meaning Understanding and Deep Meaning technologies.
What functions can Google Assistant handle?
Google Assistant can type messages and emails, dial contacts, play music, search the web, read notifications, and open apps. It also supports text commands.
How can I experience a smarter way to work with a virtual assistant?
Try Botpenguin, your intelligent bot assistant! It can handle website inquiries and make meeting arrangements using natural voice commands.