What is a Voice Assistant?
A voice assistant is a digital helper that uses artificial intelligence to understand and respond to voice commands. These assistants make it easy for you to interact with your devices and access information or services through simple, spoken requests. Voice assistants, like Siri, Google Assistant, or Alexa, can perform various tasks, such as setting reminders, answering questions, playing music, or controlling smart home devices. They offer a hands-free, convenient way to interact with technology, making your life easier and more efficient. Plus, they're always learning and improving to provide even better assistance over time.
Why Use Voice Assistants?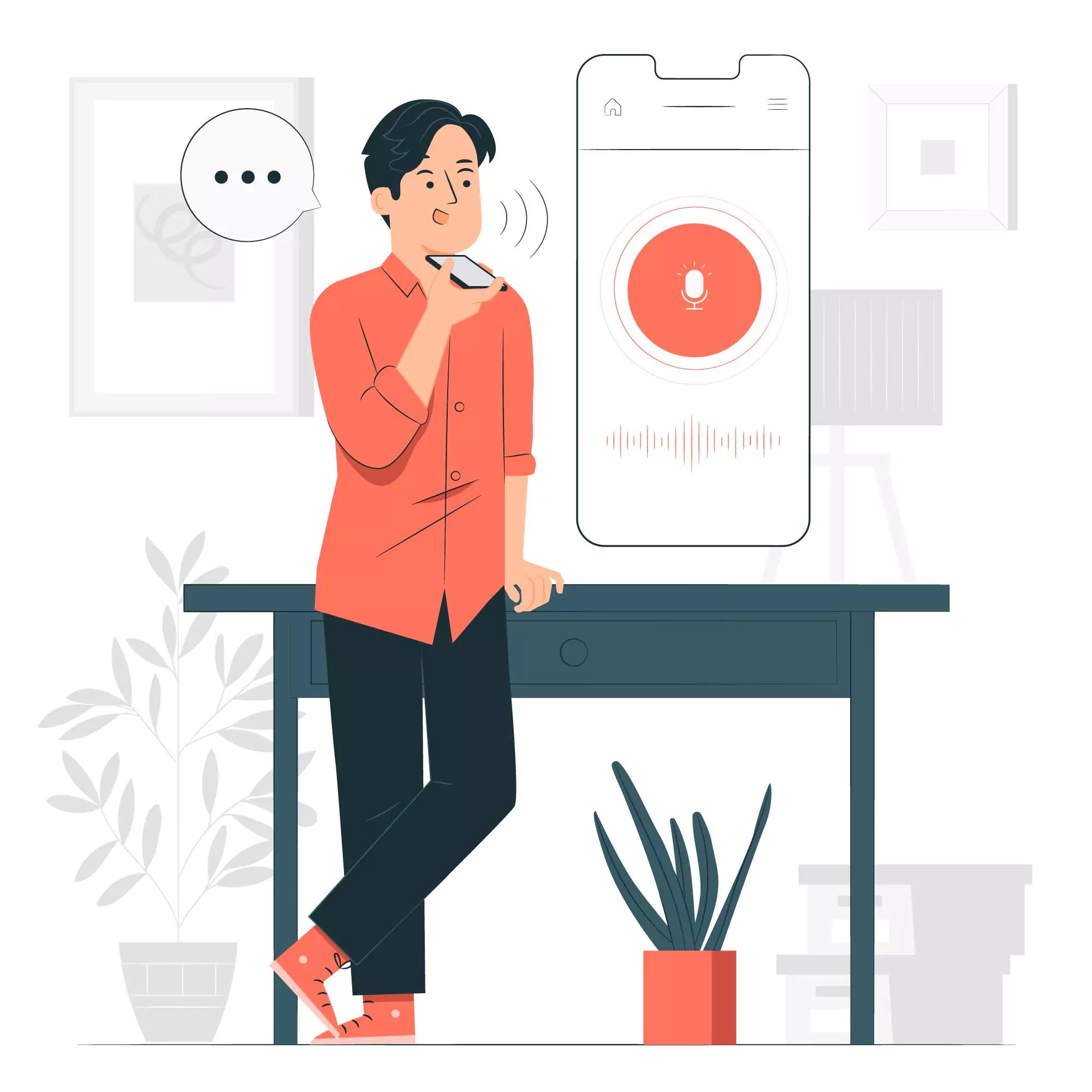 Hands-Free Interaction
Voice assistants allow users to interact with devices without using their hands, making it convenient for multitasking or when manual input is not possible.
Accessibility
For individuals with disabilities or limited mobility, voice assistants offer an accessible and user-friendly way to interact with technology.
Time-Saving
Voice assistants can quickly perform tasks, such as setting reminders or searching for information, helping users save time and effort.
Smart Home Integration
Voice assistants can connect with smart home devices, enabling users to control lights, thermostats, and appliances through simple voice commands.
Personalized Experiences
Voice assistants can learn from user preferences and habits, providing personalized recommendations, reminders, and content tailored to individual needs.
Who Benefits from Voice Assistants?
Busy Professionals
Voice assistants help busy professionals manage their schedules, set reminders, and quickly access information, making their daily lives more efficient and organized.
Individuals with Disabilities
For individuals with visual impairments, mobility limitations, or other disabilities, voice assistants provide a more accessible and convenient way to interact with technology.
Homeowners
Voice assistants enable homeowners to control smart home devices, such as lights, thermostats, and security systems, creating a more connected and comfortable living environment.
Drivers
Voice assistants in vehicles allow drivers to access navigation, make phone calls, or control music hands-free, promoting safer and more convenient driving experiences.
Elderly Users
Voice assistants can assist elderly users with daily tasks, provide companionship, and offer easy access to information, enhancing their independence and quality of life.
Use Cases of Voice Assistants
In Smart Homes
Voice assistants can be used in smart homes to control devices, manage schedules, and provide information, making everyday tasks more convenient. It's like having a helpful friend who's always there to lend a hand.
At Workplaces
In the workplace, voice assistants can streamline tasks, schedule meetings, and help with research, boosting productivity. It's like having a trusty assistant who's ready to tackle any work-related challenge.
In Healthcare Settings
Voice assistants can be utilized in healthcare to provide reminders, answer patient queries, and help with accessibility for people with disabilities. It's like having a compassionate caregiver who's always on call.
In Vehicles
Voice assistants can be integrated into vehicles, enabling hands-free control of navigation, music, and communication. It's like having a co-pilot who's focused on keeping you safe and entertained on the road.
In Retail and Customer Service
In retail and customer service, voice assistants can help customers find products, answer questions, and provide personalized recommendations. It's like having a knowledgeable salesperson who's always ready to assist.
How to Choose the Right Voice Assistant?
Compatibility with Devices and Platforms
Consider which devices and platforms you use most frequently, and choose a voice assistant that is compatible with those ecosystems, such as Siri for Apple users or Google Assistant for Android users.
Smart Home Integration
If you have or plan to invest in smart home devices, ensure that the voice assistant you choose is compatible with those devices and can effectively control and manage them.
Language Support
Verify that the voice assistant supports your preferred language(s) and can understand and respond accurately in those languages.
Privacy and Security
Research the privacy and security features of each voice assistant, including data storage and sharing policies, to ensure that your personal information is protected.
Functionality and Features
Evaluate the features and capabilities of each voice assistant, such as the ability to answer questions, set reminders, or provide directions, to determine which one best meets your needs and preferences.
Some Popular Voice Assistants
Google Assistant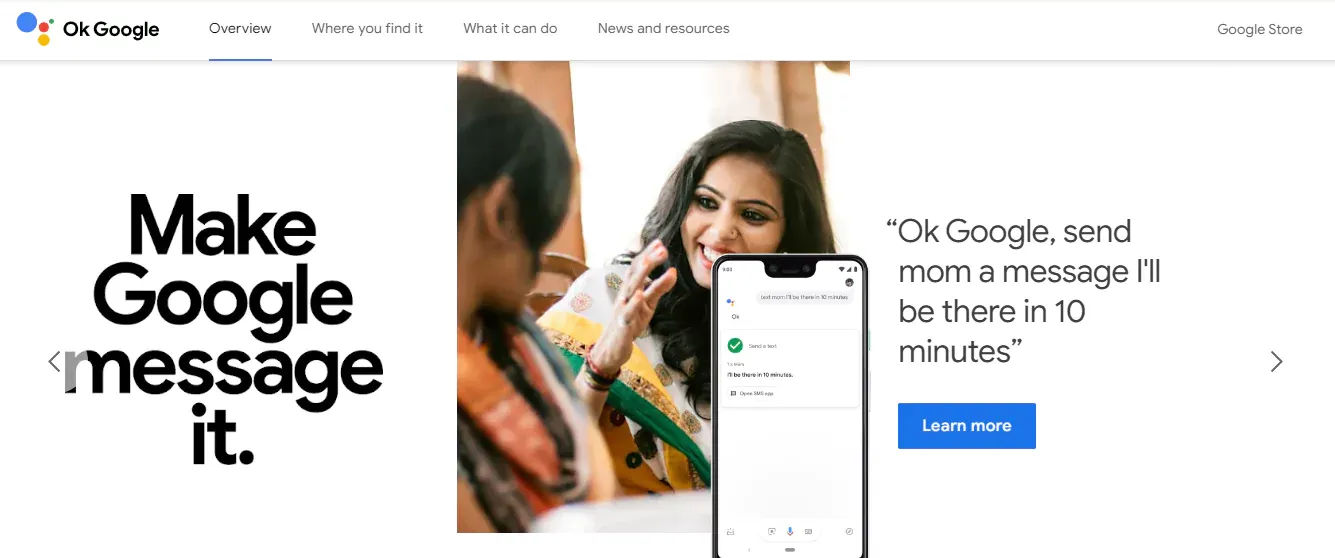 Introducing Google Assistant, the knowledgeable buddy living inside Android devices and Google Home speakers. Thanks to Google's massive brain, this assistant is a whiz at answering questions, giving directions, and keeping your life on track.
Amazon Alexa
Meet Alexa, your friendly neighborhood voice assistant who powers Amazon Echo and Echo Dot devices. She's always ready to lend a hand with smart home control, jamming to your favorite tunes, or even helping you shop till you drop!
Apple Siri
Say hello to Siri, the ever-so-helpful assistant found on iPhones, iPads, and other Apple gadgets. She's got your back when it comes to hands-free info, sending messages, and taking control of your device, all with a touch of personality.
Microsoft Cortana
Cortana, Microsoft's voice-activated sidekick, was born to help Windows users stay organized and informed. She's all about managing your calendar, setting reminders, and searching the web with a touch of sass.
Samsung Bixby
Last but not least, we have Bixby, Samsung's very own voice assistant. Bixby is all about taking control of your Samsung devices, making it a breeze to adjust settings, launch apps, and complete tasks with just a few words.
Best Practices for Voice Assistants
Speak Clearly and Naturally
When interacting with voice assistants, make sure to speak clearly and naturally, as this helps them better understand your commands and questions, ensuring more accurate responses.
Be Specific with Your Requests
Provide specific details when making requests, such as including dates, times, or locations, to help your voice assistant deliver the most relevant and helpful information.
Learn Voice Assistant Commands
Take the time to learn the various commands and features your voice assistant offers, so you can make the most of its capabilities and streamline your interactions.
Set Up Personalization
Customize your voice assistant's settings to better suit your preferences, such as adjusting the voice, language, or accent, and linking your accounts for a more personalized experience.
Be Patient and Adapt
Voice assistants are constantly evolving and improving, so be patient when they don't understand you perfectly. Adapt your requests and commands as needed, and remember that with time, your assistant will likely become more adept at understanding you.
Limitations of Voice Assistants
Language and Accent Recognition
Voice assistants sometimes struggle with understanding different languages, dialects, or accents, which can lead to misinterpretations and less accurate responses.
Contextual Understanding
Voice assistants often have limited contextual understanding, making it difficult for them to comprehend complex or ambiguous queries and provide relevant answers.
Privacy Concerns
Using voice assistants can raise privacy concerns, as they require access to personal data and may inadvertently record sensitive conversations.
Limited Functionality
Some voice assistants offer limited functionality compared to traditional interfaces, which can make certain tasks more challenging or time-consuming to accomplish.
Reliance on Internet Connectivity
Voice assistants typically depend on internet connectivity to function, which can be a limitation in areas with poor or no network coverage.
Frequently Asked Questions
How do voice assistants recognize speech?
Voice assistants use speech recognition technology to convert spoken words into text, which is then processed and interpreted to understand user commands.
Can voice assistants understand multiple languages?
Yes, most voice assistants support multiple languages and can be configured to understand and respond in the user's preferred language.
Are voice assistants secure and private?
Voice assistants have built-in security measures, but privacy concerns exist. Users should review privacy settings and follow best practices to protect their data.
Can voice assistants control smart home devices?
Yes, many voice assistants can integrate with smart home devices, allowing users to control lights, thermostats, and other appliances through voice commands.
How can I improve my voice assistant's accuracy?
To improve accuracy, speak clearly and naturally, minimize background noise, and use specific commands that the voice assistant is designed to recognize.