The Amazon Echo is one of a variety of hands-free speakers and other gadgets that can be controlled by simply using your voice and comes from the Amazon brand.
Alexa is the name of the "personal assistant" that can be managed by speech on these devices, and she will execute a variety of chores for you and operate various systems.
This section will describe what Echo is as well as the capabilities of Alexa.
Alexa is available not only on Amazon's Echo devices but also on various third-party devices such as speakers and televisions.
It can be accessed on mobile devices via an app designed specifically for Alexa. Alexa can also be found in certain automobiles and specific wearable devices.
Alexa's availability?
The answer to this question can be broken down into two categories: devices compatible with Alexa (like Philips Hue) and devices that offer Amazon Voice Services, the underlying technology that powers Alexa.
Alexa was developed primarily with Amazon's Echo devices in mind from the very beginning.
The Amazon Echo product line comprises the Echo and Echo Dot, both of which are speakers; the Echo Show models, on the other hand, also contain a display and can provide you with visual feedback, such as video widgets, song lyrics, or weather information.
Many Amazon Alexa-enabled devices, such as the Echo Wall Clock and the Echo Flex plug, are available.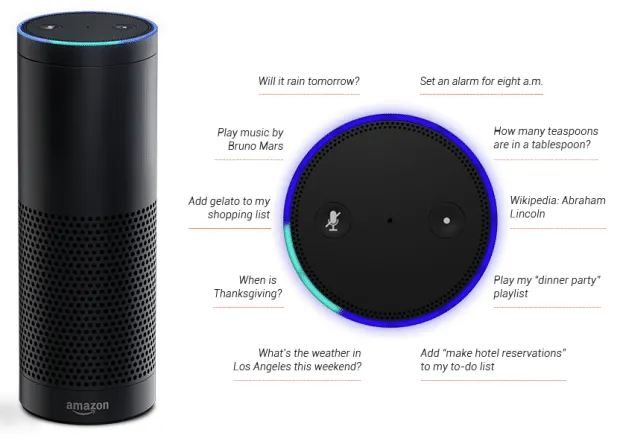 The Echo Dot is the most affordable Echo device, and it serves as an excellent jumping-off point for constructing an Echo system and getting started with Echo.
Right here, you'll find a comparison of all of the different Echo devices.
Alexa voice control can also be found on various other devices, including the Sonos One, the Sonos Move, the Sonos Roam, the Bose Home Speaker 500, and the Polk Command Bar.
You can look through a variety of Echo alternatives on this page, including Alexa.
These devices have far-field microphones that allow them to identify your voice despite background noise and are ready to receive your instruction as soon as they hear the wake word for Alexa.
As soon as you say this, Alexa will begin to follow your instructions and reply accordingly. But what exactly is it that Alexa can do?
What can Alexa do?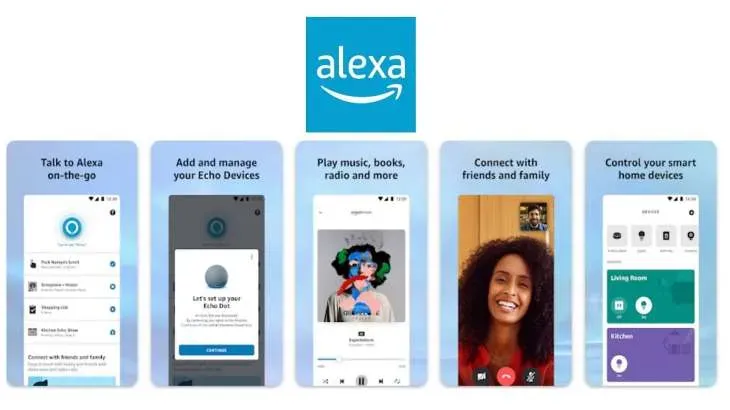 Alexa can perform various functions, like playing music, providing information, delivering news and sports scores, telling you the weather, controlling your smart home, and even enabling Prime members to place Amazon orders.
Alexa is hosted in the cloud, where it continually updates the information it provides and improves its responses to provide you with more accurate information. No matter what Alexa device you use, whether on your soundbar or in your car, all of them can provide you with these kinds of responses.
Playing music is one of Alexa's primary functions; she can draw from various sources. There is support for Amazon Music, which goes without saying; but, in addition to that, there is support for a significant number of additional services, including Spotify, Deezer, Apple Music, and TuneIn, as well as apps from particular providers, such as the BBC.
The visual information that can be returned by Echo devices that include a display goes beyond widgets and includes things like news videos, recipe videos, and games.
Touch controls are also available on devices like the Echo Show that have displays. You may use these controls to answer questions or to manage your smart home devices.
Using "Skills," which function similarly to applications, Alexa can access information from other devices and services.
As a result, she will be able to provide you with particular information regarding your automobile, your most recent weigh-in with Fitbit, or to locate your Tile.
When it comes to the smart home, what about Alexa?
Controlling one's smart home has become one of the major areas in which Alexa has exerted influence.
It is no longer sufficient to inquire about the weather and play music with sophisticated voice control; rather, it is now possible to link to and operate other gadgets in your home.
For instance, you can view your Ring Video Doorbell on your Echo Show, just like you can with your Arlo cameras.
Connecting Alexa to your Philips Hue lightbulbs or other lightbulbs, such as those sold by Ikea, lets you turn them on or off simply by using your voice.
Moreover, you may link Alexa to your heating controls to monitor and adjust the temperature in your home.
In this regard, Amazon's Alexa is an excellent smart home controller.
Once connected to Alexa, a smart home device may be controlled by using voice commands issued to anything that supports Alexa.
How to set up an Alexa-enabled smart home?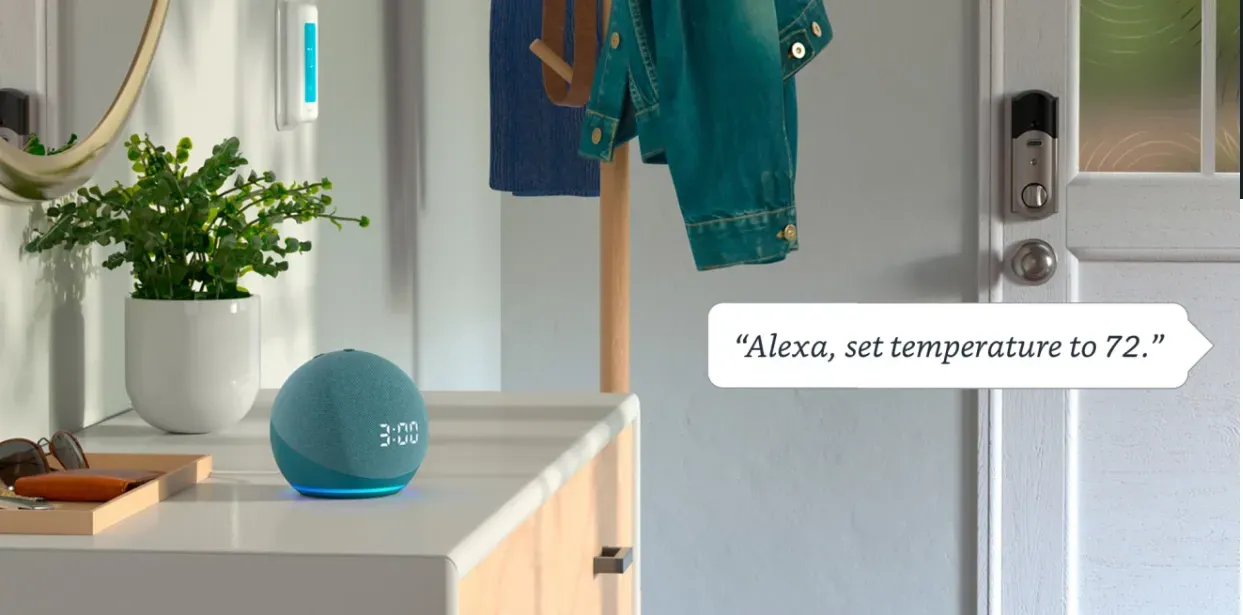 Certain Echo devices go a step further by providing compatibility with Zigbee.
This will enable you to immediately connect and configure smart home devices without requiring a dedicated software or hub for each device.
You can set up a single Philips Hue bulb, for instance, with some of the most recent Echo devices, even if you don't have a Hue Hub.
All you need is the bulb itself.
What kind of questions can you ask Alexa?
You have a wide variety of options while working with Alexa.
The Alexa app allows you to personalize your Echo device by equipping it with capabilities tailored to your preferences.
Inside the part of the app titled "Skills," there are several skill categories to choose from, some of which are as follows: Connected Vehicle, Food & Drink, Travel & Transportation, Music & Audio, Smart Home, and many more. To get started, you must find a skill that works for you and then hit the Enable Skill button.
Alternatively, ask Alexa to enable skills using your voice.
To use some of them, you will need to link your account to an existing one or subscribe to a separate service.
For instance, if you want to use Uber with Alexa, the Alexa app's Skills section requires you to be logged into your Uber account before you can use Uber with Alexa.
Only a few instances of things you can ask Alexa to do are shown below, but there are other features you can learn about.
"Alexa, wake me up at seven in the morning," the user requests.
"Alexa, inquire about flights to New York City on Skyscanner."
"Alexa, ask The Telegraph for today's most important stories."
"Alexa, tell me about today's schedule,"
"Alexa, tell me about the weather in London"
"Play Taylor Swift from Amazon Music, Alexa."
"Alexa, tell me about my commute,"
"Alexa, reorder the songs in my Favorites playlist."
"Alexa, make it louder!"
"Alexa, do you think it's going to rain tomorrow?"
"Alexa, read my audiobook."
"Alexa, tell me what's happening in the world,"
"Alexa, ask Uber to request a ride."
"Alexa, open up Just Eat and inquire about my most recent order."
"Alexa, start the coffee maker,"
"Alexa, adjust the temperature to 20 degrees in the master bedroom."
"Alexa, inquire about a dish from Uncle Roger."
What kinds of programs and services are compatible with Alexa?
As you may have noticed from some of the above questions, many companies have formed relationships with Amazon to distribute their products.
There are tens of thousands upon thousands of skills available; nevertheless, some of the services are compatible with Alexa, and what those abilities indicate you can do.
You can now ask Alexa to order a takeaway from any of the thousands of restaurants integrated into our platform.
Met Office (UK)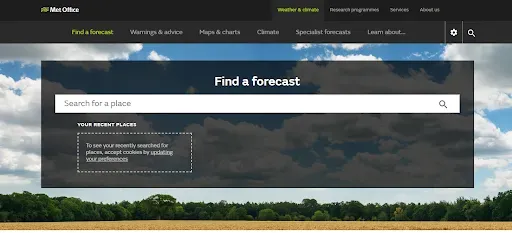 Be sure to download the version of the Met Office skill appropriate for your location inside the United Kingdom because it is accessible to multiple countries. After that, you can question Alexa about specific weather forecasts.
Uber
Do you require an Uber from your house? No issue. Ask Alexa to request you, and a driver will soon be on their way to pick you up.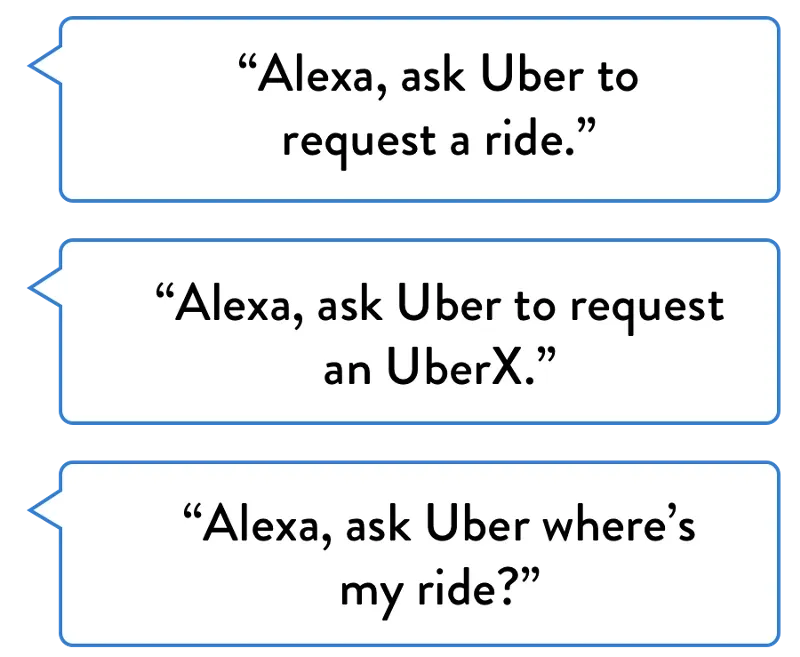 Railways, National
You are about to leave the house, but you would like to know your commute before you do so. If you ask Alexa to check, she will retrieve the information regarding train timetables and schedules from the National Rail website when you ask her to do so.
The Guardian (U.K.)

Alexa will summarize the top stories from The Guardian newspaper for those who read the publication. This will allow you to determine which articles you want to read before you begin your commute.
TimeOut
Alexa will provide a daily briefing that includes a roundup of the most exciting news, reviews, openings, events, and other things that should be noticed, taking on near you in the London area. This is an excellent option for people who reside in or around London.
Sky Sports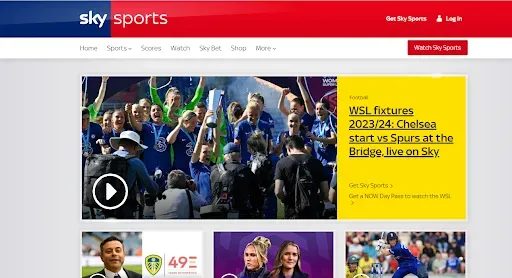 Do you want to know the current standings of your favorite football team? Or how your team's competition is performing. Just asking Alexa will cause her to break the news to you in her charming British accent.
Jamie Oliver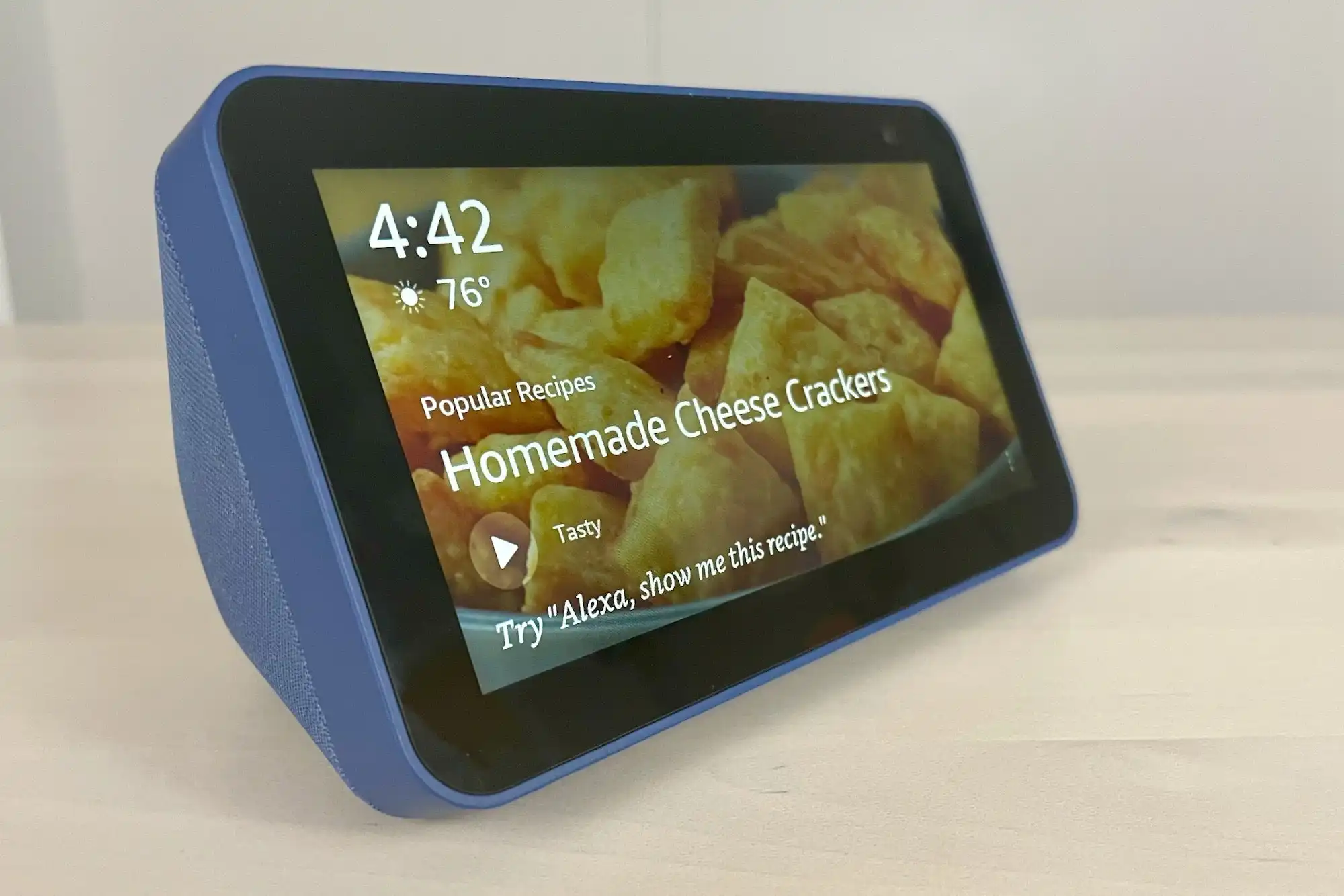 Do you need a recipe from the Jamie Oliver app but need more time to look it up? Ask Alexa, and she will locate it for you so you can get back to whatever you are doing.
Fitbit
Are you curious about how long you slept or how many steps you've taken today? Because Fitbit has partnered with Echo, you can ask Alexa about your progress, and she will tell you.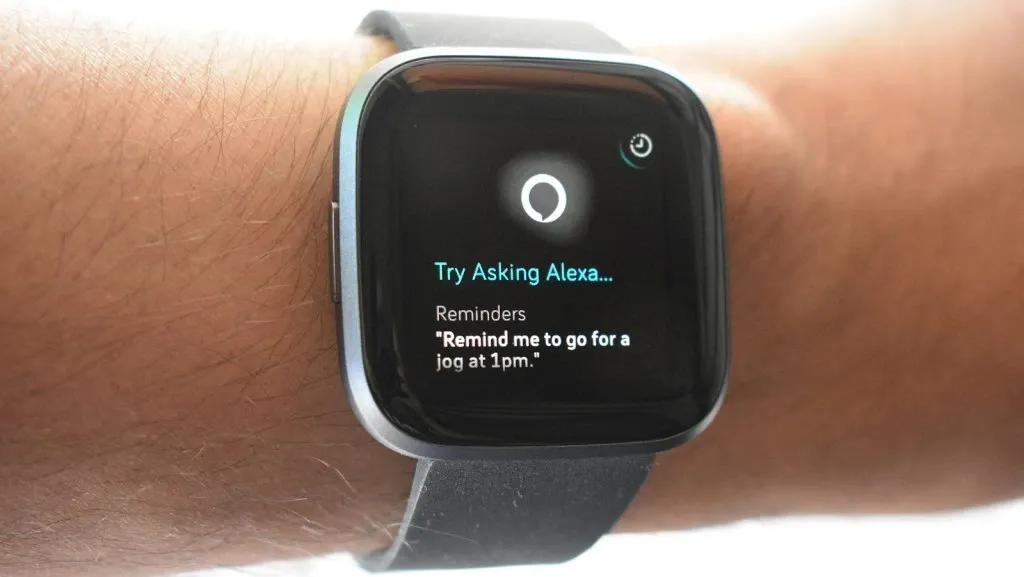 There is no requirement to launch the Fitbit app. The Versa 2 smartwatch also comes equipped with Amazon's voice assistant Alexa.
Skyscanner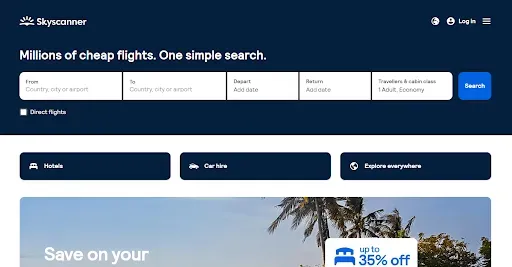 I want to go to New York. Please.
Because of the relationship with Skyscanner, customers are now able to utilize a search approach that is more natural by asking Alexa about flight dates and costs.
EasyJet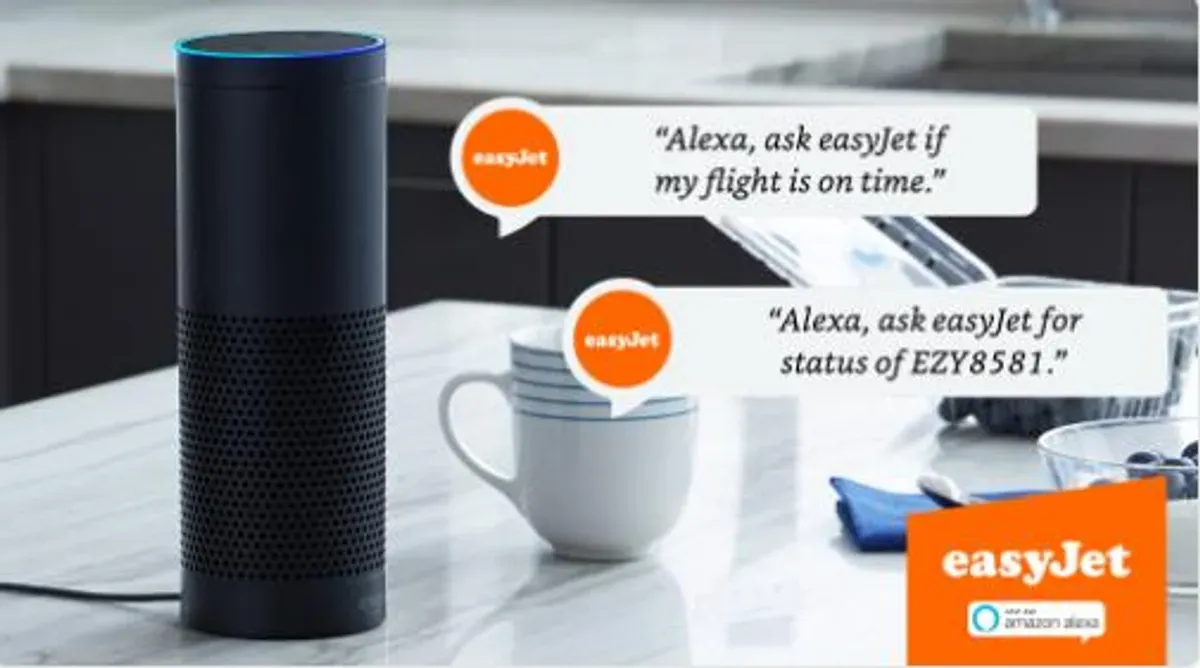 Asking Alexa about EasyJet flights will instantly provide you with the most up-to-date arrival and departure information. You can also ask Alexa about the status of the flight you are currently on.
TuneIn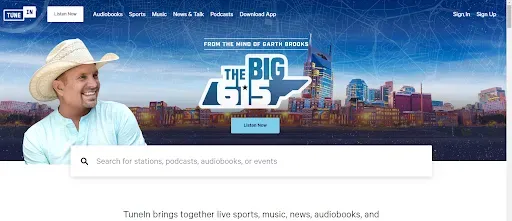 Because TuneIn has partnered with Echo, users who enjoy listening to sporadic radio stations can now ask Alexa to locate their preferred station and play it continuously throughout the day.
RadioPlayer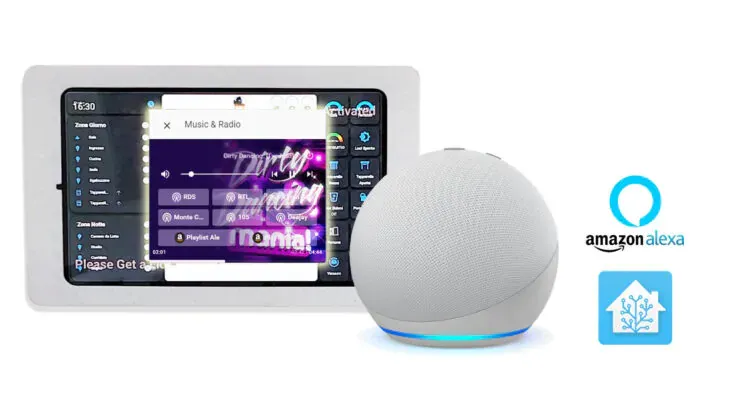 RadioPlayer, much like TuneIn, gives you access to a wide variety of radio stations. You may ask Alexa to suggest one or play one you already know you enjoy.
Spotify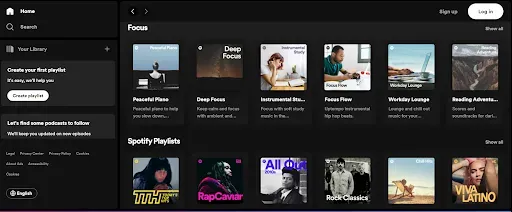 Via the cooperation with Spotify, customers can ask Alexa to play certain songs, artists, or playlists from Spotify, which Alexa will then play over Echo's 360-degree omnidirectional audio system.
Laundrapp
Do you have a dress or suit that has been calling you for months to be dry-cleaned? If you ask Alexa to take care of it, the items will be collected, washed, and returned you thanks to a collaboration with the Laundrapp service.

Alexa users can ask Alexa to check their fuel and battery levels and lock and unlock their cars remotely if they have the BMW Connected Skill installed on their devices. This Skill is accessible as part of the BMW Connected service.
Tado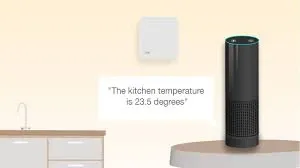 Because of the relationship with the intelligent heating system Tado, users of the system will soon be able to ask Alexa to set, increase, or lower the temperature in their homes without lifting a finger.
Netatmo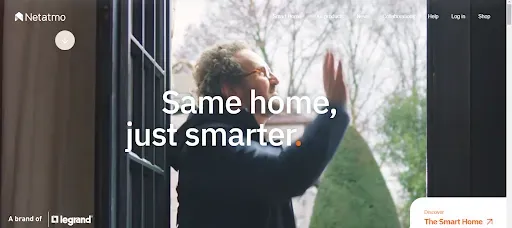 Because of the collaboration with Netatmo, users of this heating system will soon be able to ask Alexa to raise or lower the temperature in their homes. This feature was previously only available to Tado users.
Hive is another smart home partner of Echo. It enables customers to ask Alexa to switch the heating up or down, turn the lights on or off, and turn anything on or off that has a Hive Active plug.
Neato
As a result of Neato's collaboration with Echo, you can now ask Alexa to tell your Botvac Connected robot vacuum cleaner to begin cleaning, stop cleaning, pause cleaning, or resume cleaning.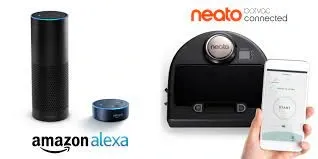 In the future, we will add more commands, such as scheduling.
Philips Hue
Do you need to turn off the light in the bedroom, or do you need to turn off all the lights? Because of the relationship between Philips Hue and Amazon Alexa, you can now control your Hue lights by asking Alexa questions rather than opening the associated app.
Logi Circle
You can ask Alexa to start a recording, disable Privacy Mode, or switch on your camera if you have a Logi Circle camera. This option is available to those who have the Logi Circle cameras.
EDF Energy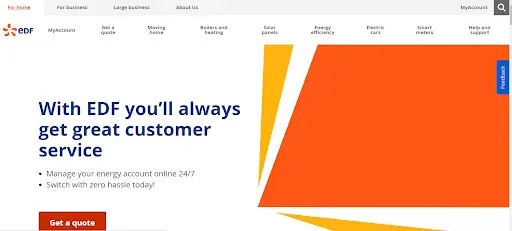 Users can ask Alexa to access their energy account, check their next payment data, and give a meter reading without having to lift a finger, thanks to the agreement between EDF Energy and Amazon.
TP-Link
Due to the agreement with Amazon, customers with any of the company's smart plugs or bulbs may now use their voices to communicate and Alexa to operate those devices.
WeMo Similar to TP-Link, the collaboration between WeMo and Amazon Alexa enables customers to ask Alexa to switch off or on their WeMo-connected devices without opening the app.
Honeywell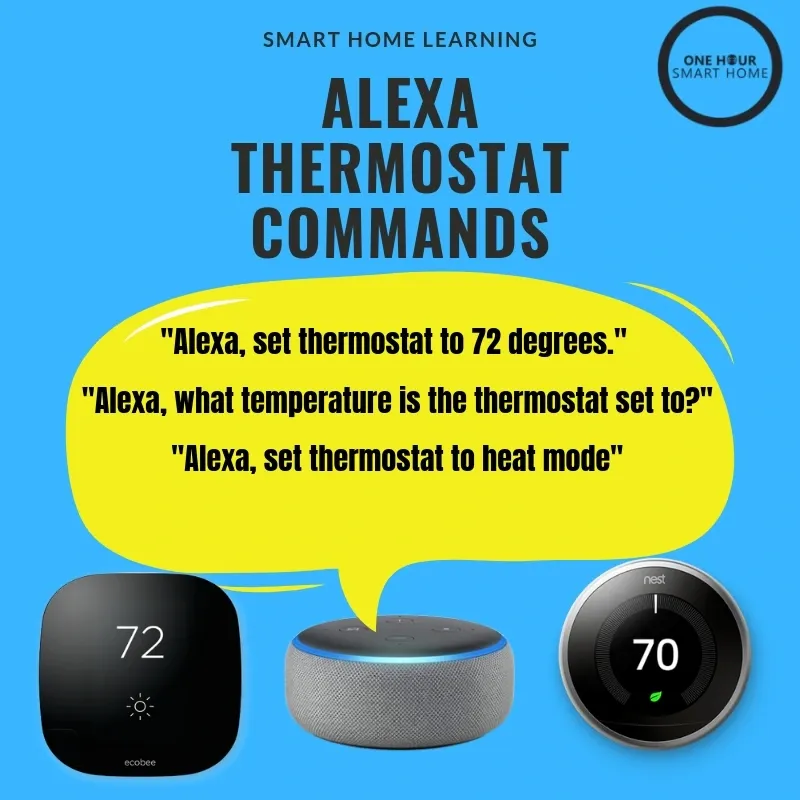 Have a system that is connected to Honeywell? Ask Alexa to increase or decrease the temperature in your home, and she will take care of it for you.
Nest
Because the Nest Thermostat is compatible with Amazon's Echo, consumers can command Alexa to operate their thermostats, just like they can with the other smart heating systems on this list. You can say things like "I'm too hot" in addition to setting a precise target temperature and lowering the target temperature.
SmartThings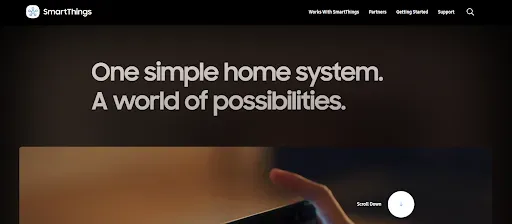 Echo's other partner, SmartThings, allows consumers to issue commands to their smart homes using Alexa. These commands can include shutting off the lights or turning the thermostat up, for example.
Conclusion
In conclusion, Amazon Alexa is a versatile and powerful voice assistant that can significantly enhance your daily life.
Whether you are looking for help controlling your smart home devices, accessing information, or simply enjoying entertainment, Alexa can provide a convenient and efficient solution.
However, whether or not Alexa is right for you depends on your personal preferences and needs.
If you value convenience, automation, and integration with other smart devices in your home, then Alexa may be a great fit for you.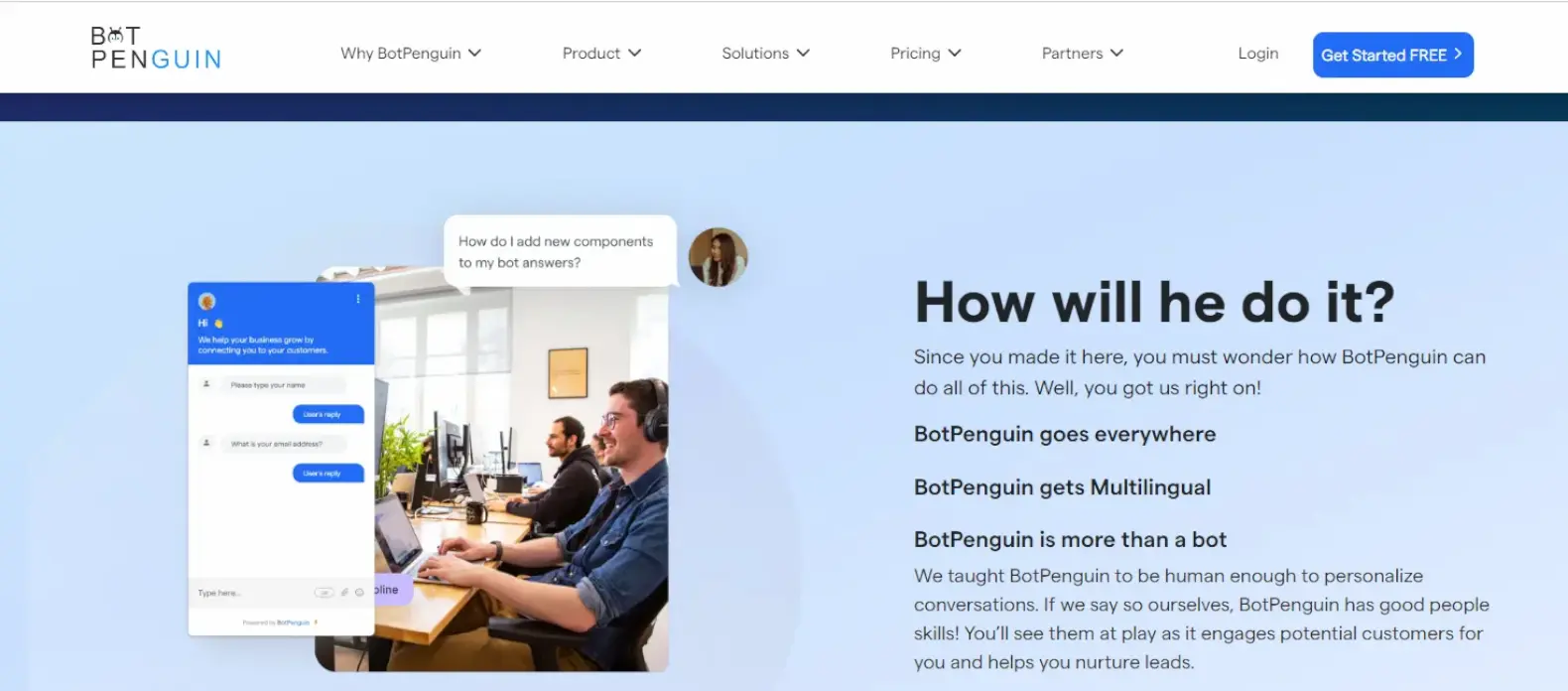 BotPenguin is a great chatbot that can automate multiple aspects of your business and help you scale and reduce costs at the same time. To know the tale of the tape, sign up with BotPenguin and see the magic happen.
On the other hand, if you are concerned about privacy and security, or prefer not to have always-on microphones in your living space, consider other alternatives.
Ultimately, it is important to carefully weigh the pros and cons of using a voice assistant like Amazon Alexa and consider your unique situation and priorities.
With its many features and capabilities, Alexa can be a powerful tool for simplifying and streamlining your daily routine, but it is up to you to decide whether it is the right choice.