As technology continues to evolve, our lives are becoming increasingly connected, and Alexa plays a significant role in making everyday tasks more convenient and enjoyable.
Whether you're new to the Alexa ecosystem or a seasoned user, there's always something new to learn and explore. In this blog, we'll share some tips and tricks to help you get the most out of your Alexa-enabled devices, transforming your home into a truly smart living space.
From voice commands and routines to entertainment and productivity, we'll guide you through the vast array of features that Alexa offers, empowering you to make your life easier, more efficient, and a whole lot more fun.
So, let's dive in!
Setting Up and Getting Started with Alexa
Kickstart your journey with Alexa using this helpful guide.
How to set up an Alexa device?
Setting up your Alexa device is a piece of cake. Simply follow these steps:
Unbox your Alexa device and plug it into a power source.
Download and install the Amazon Alexa app on your smartphone.
Open the app and sign in with your Amazon account.
Follow the on-screen instructions to connect your device to your Wi-Fi network.
Once connected, you're ready to start talking to Alexa!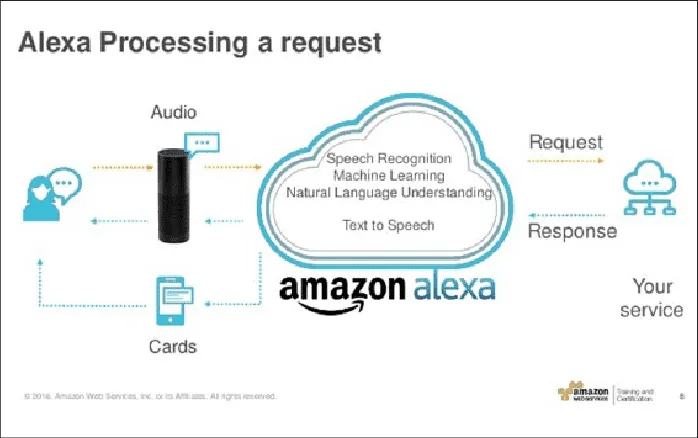 Connecting Alexa to your Wi-Fi network
Alexa relies on a stable internet connection to function seamlessly. Here's how to connect Alexa to your Wi-Fi network:
Open the

Amazon Alexa

app on your smartphone.

Tap on the "Devices" tab at the bottom of the screen.
Select your Alexa device from the list.
Tap on "Change" next to the Wi-Fi network name.
Choose your desired network and enter the password if prompted.
Alexa will now connect to your Wi-Fi network, and you're all set!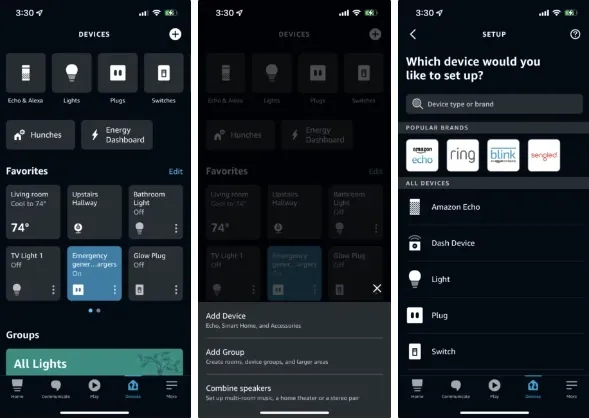 Personalizing Alexa with your preferences
Make Alexa truly yours by personalizing it to your preferences. You can do the following to tailor your Alexa experience:
Open the Amazon Alexa app on your smartphone.
Tap on the "Menu" button in the top-left corner.
Select "Settings" from the menu.
Explore various options like "Account Settings," "Device Settings," and "Preferences" to customize Alexa's behavior, language, and more.
Experiment with different settings until you find your perfect Alexa setup.

Interacting with Alexa
Now that your Alexa is all setup, it's time to get chatty with this virtual assistant. Alexa responds to voice commands, making your life easier and more efficient. Let's explore how to interact with Alexa effectively.
Wake words and activate Alexa
To grab Alexa's attention, you need to use wake words. By default, the wake word is "Alexa," but you can change it to "Echo," "Computer," or "Amazon" if you prefer. To activate Alexa, simply say the wake word followed by your command. For example:
"Alexa, what's the weather like today?"
"Echo, play my favorite playlist."
"Computer, turn off the living room lights."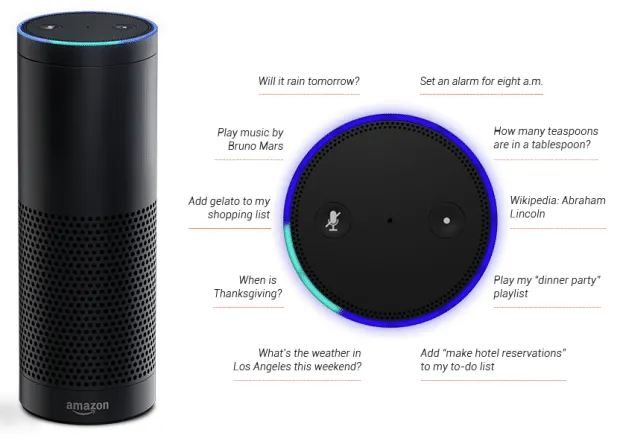 Basic voice commands for everyday tasks
Alexa is a multitasking genius that can handle various everyday tasks. Here are some basic voice commands to get you started:
"Alexa set a timer for 10 minutes."
"Echo, add milk to my shopping list."
"Amazon, tell me a joke."
"Computer, what's the latest news?"
Navigating and customizing Alexa's responses
Alexa's responses can be tailored to your liking. Here's how you can navigate and customize Alexa's interactions:
To repeat Alexa's response, simply say, "Alexa, repeat."
Adjust the volume by saying, "Alexa, volume up/down."
Change the voice of Alexa by going to the Alexa app's settings.
Enable or disable features like brief mode, whisper mode, or explicit language filter in the app settings.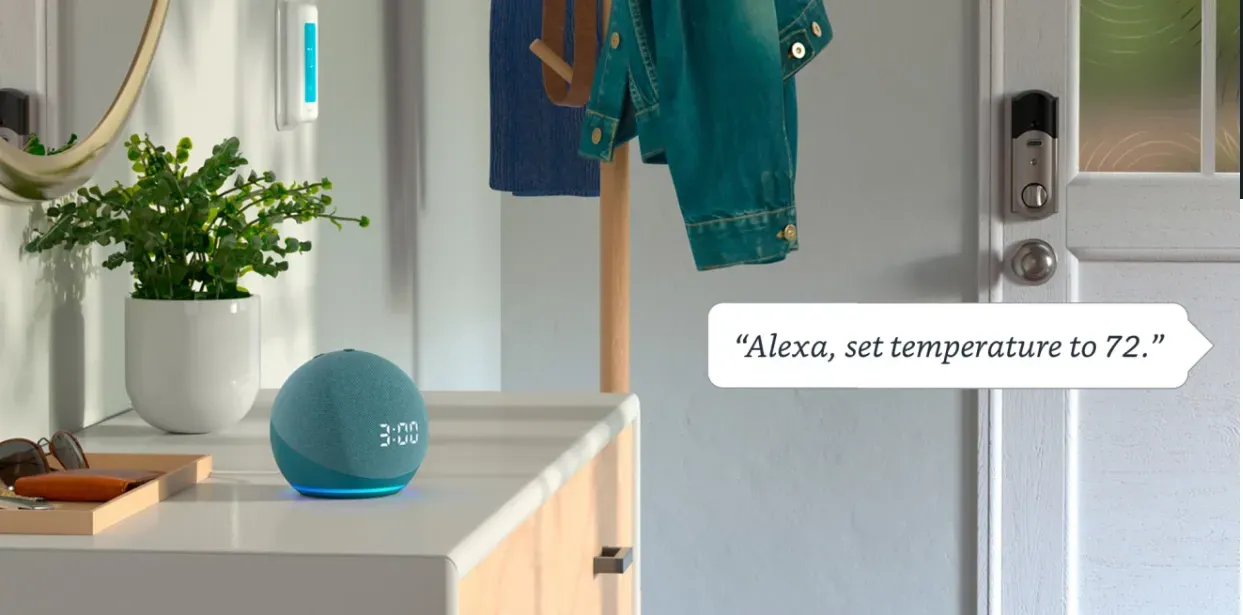 Alexa Skills and Integrations
Alexa is more than just a voice assistant; it's a gateway to a world of skills and integrations. Let's explore how you can make the most out of Alexa's vast capabilities.
What are Alexa's skills?
Alexa skills are voice-driven capabilities that enhance Alexa's functionality. Skills can be anything from ordering a pizza to playing a trivia game. With thousands of skills available, you can find something to match your interests or needs.
Discovering and enabling new skills
To discover and enable new skills, follow these steps:
Open the Amazon Alexa app on your smartphone.
Tap on the "Skills & Games" option in the menu.
Browse the featured skills, or search for specific skills by category or name.
Once you find a skill you like, tap on it for more details.
To enable a skill, click on the "Enable" button.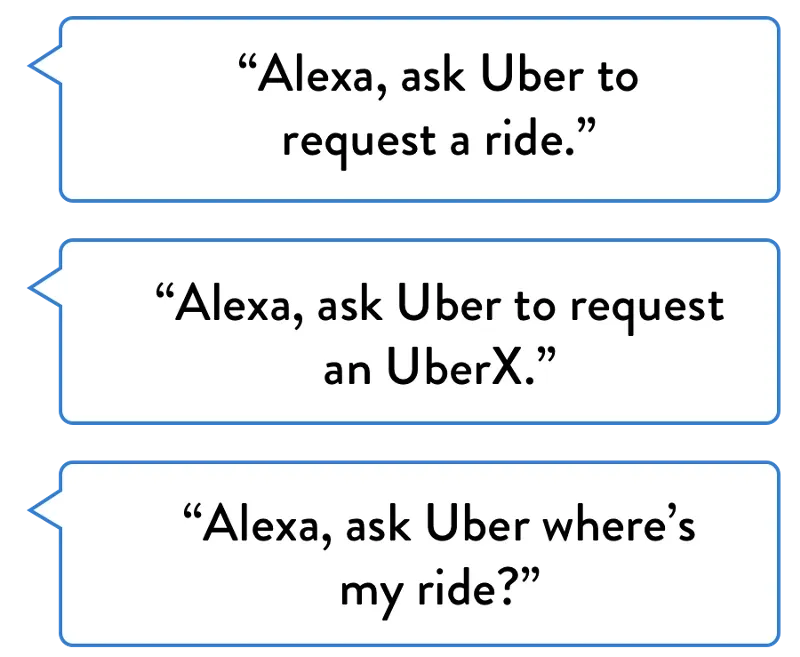 Integrating Alexa with smart home devices and Services
Alexa can become the central control hub for your smart home. Here's how to integrate Alexa with your smart home devices and services:
Open the Amazon Alexa app on your smartphone.
Tap on the "Devices" tab at the bottom of the screen.
Tap on the "+" icon to add a new device.
Follow the on-screen instructions to connect your smart home devices to Alexa.
Once connected, voice commands control your lights, thermostat, and more.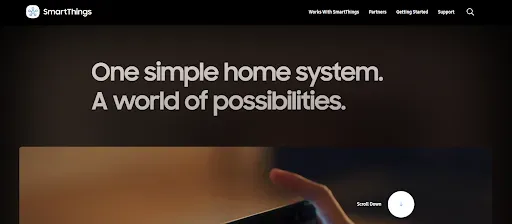 Maximizing Productivity with Alexa
Alexa isn't just for fun and games; it can help you become more productive and organized. Let's explore some ways to boost your productivity with Alexa.
Managing your calendar and to-do lists
Keep your schedule checked, and never miss an appointment with Alexa's calendar and to-do list management. Here's how to get started:
Open the Amazon Alexa app on your smartphone.
Tap on the "Lists & Notes" option in the menu.
Set up your to-do list and calendar preferences.
Use voice commands like "Alexa, add an event to my calendar" or "Alexa, create a to-do."
Setting reminders and alarms
Remember important tasks or appointments again with Alexa's reminder and alarm features. To set a reminder or alarm, simply say:
"Alexa, remind me to water the plants at 6 p.m."
"Echo, set the alarm for 8 a.m. tomorrow."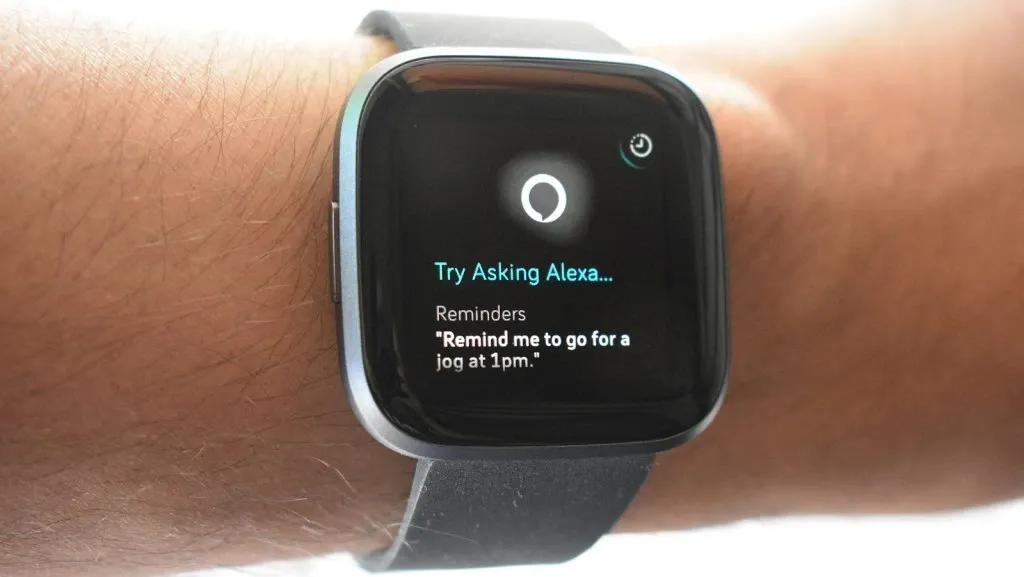 Using Alexa for shopping and ordering essentials
Running out of groceries or household essentials? Alexa has your back. You can easily order items from Amazon or even reorder your favorite products. Just say:
"Alexa, order paper towels."
"Echo, reorder my shampoo."
Entertainment and Multimedia with Alexa
After a long day, it's time to sit back, relax, and let Alexa entertain you. Alexa offers various entertainment options, from music to TV shows.
Playing music and creating playlists
Alexa can stream music from popular platforms like Amazon, Spotify, etc. Here's how to get the tunes flowing:
Say, "Alexa, play some relaxing music," or "Echo, play my workout playlist."
You can also create custom playlists using voice commands like "Alexa, create a new playlist."
Controlling your smart TV and streaming devices
With Alexa commands, you can control your smart TV and streaming devices hands-free. Here's how:
Make sure your TV or streaming device is compatible with Alexa.
Connect your device to Alexa in the Amazon Alexa app.
Use voice commands like "Alexa, turn on the TV" or "Echo, play 'Stranger Things' on Netflix."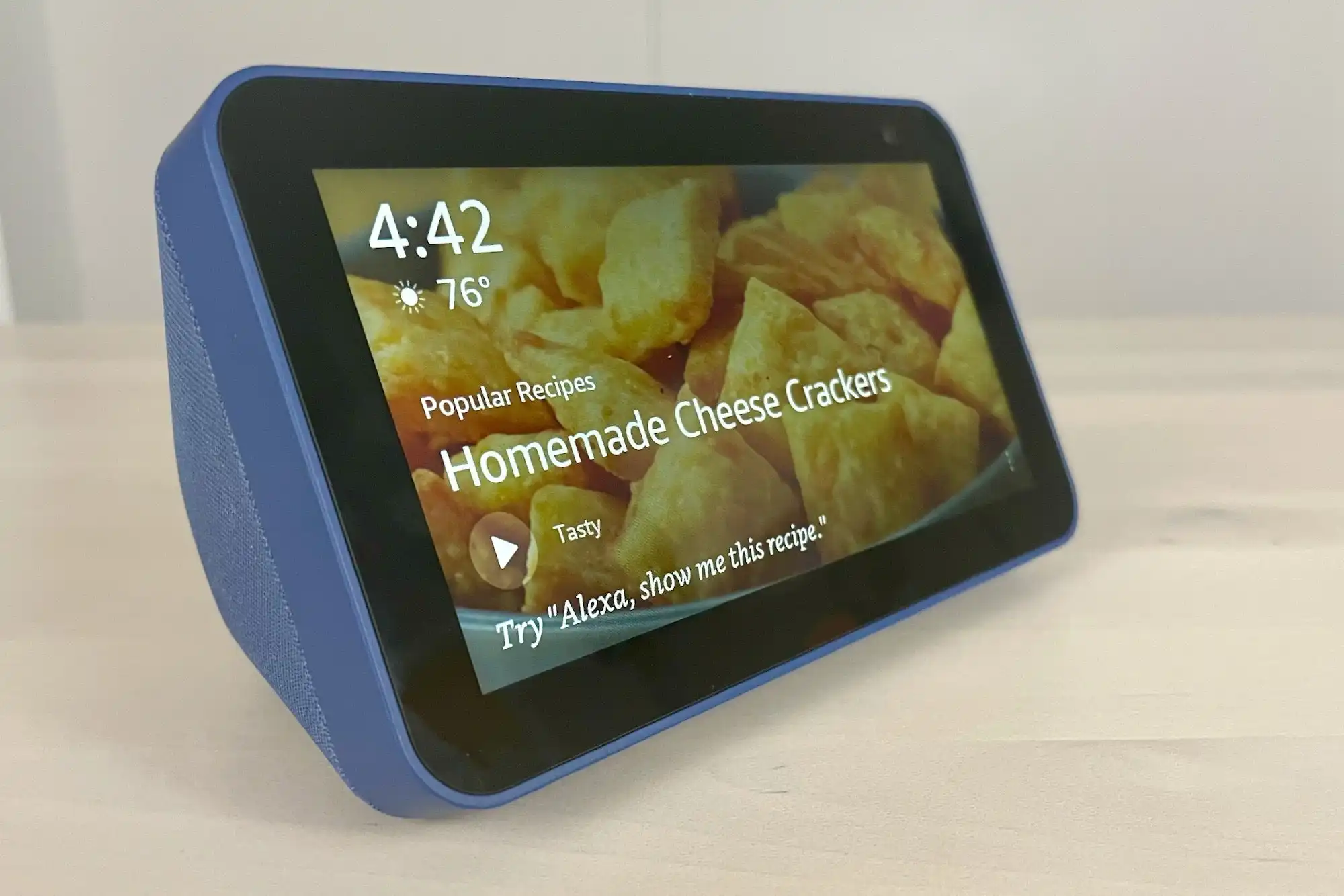 Exploring podcasts, audiobooks, and radio stations
Need a break from music? Ask Alexa to play your favorite podcast, audiobook, or radio station. Just say:
"Alexa, play the latest episode of 'The Daily.'"
"Echo read me 'The Hobbit.'"
Smart Home Automation with Alexa
The use of smart home automation has completely changed how we interact with our living areas. The advent of voice assistants like Alexa has made controlling different devices in your house as simple as speaking a short command. In this part, we'll look at using Alexa to control lights, thermostats, and other appliances, establish routines, and even provide home security and monitoring.
Controlling Lights, Thermostats, and Other Devices
You can now manage your lights, thermostats, and other smart appliances with just your voice, thanks to Alexa's compatibility with these gadgets.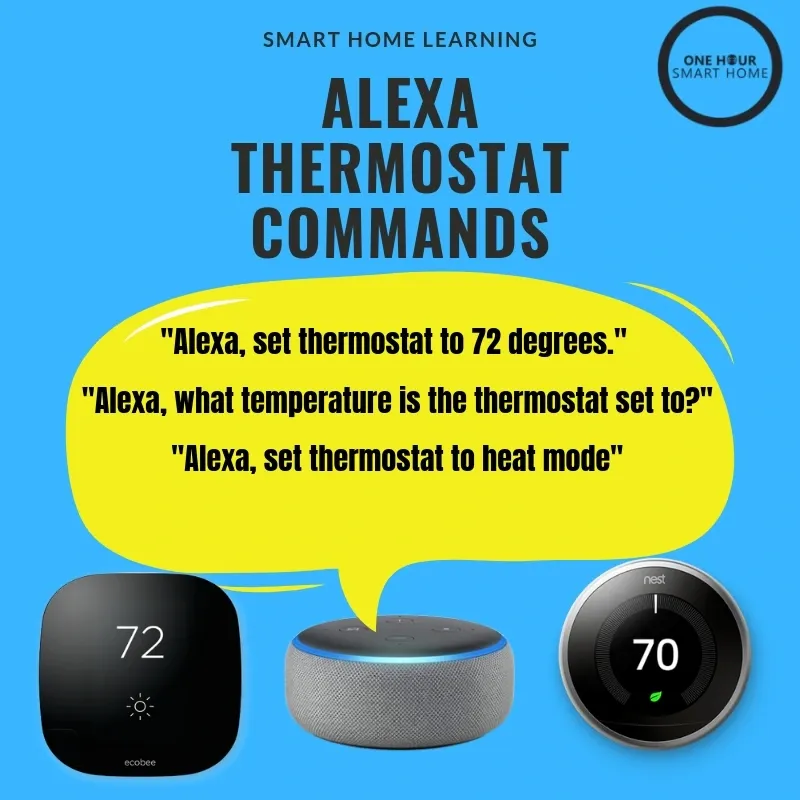 By connecting these things to your Alexa-enabled smart hub, you'll be able to control lighting, temperature, and other things with easy voice commands. Alexa commands can help you whether you want to save energy or create a cozy atmosphere.
Creating Routines and Automating Tasks
The ability to set up routines and automate monotonous operations is one of Alexa's most useful features. Routines allow you to combine multiple actions into a single command.
For instance, saying "Alexa, good morning" may start a routine that reads your calendar appointments, turns on the lights, and gives you a weather report to start your day. There are countless ways to personalize routines and streamline your daily activities.
Voice-Controlled Home Security and Monitoring
Alexa can be essential for boosting the security and surveillance of your house. You can arm or disarm your security system, lock or unlock doors, and even view live video feeds by integrating Alexa with compatible security systems.
You can feel at ease using this hands-free convenience and keep a careful eye on your house even when you're not there.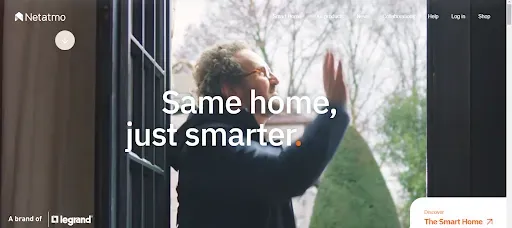 Alexa for Information and Knowledge
Alexa is a wealth of knowledge and information and a tool for home automation. Alexa can be your personal assistant for staying informed and entertained, from checking weather updates and forecasts to obtaining answers to your pressing inquiries
Asking Questions and Searching the Web
Curiosity knows no bounds, and with Alexa, you can have all your questions answered instantly. From general knowledge queries to trivia and fun facts, Alexa can tap into a vast database of information to satisfy your thirst for knowledge.
Just ask away, and Alexa will provide the answers you seek.
Accessing News, Sports Scores, and Trivia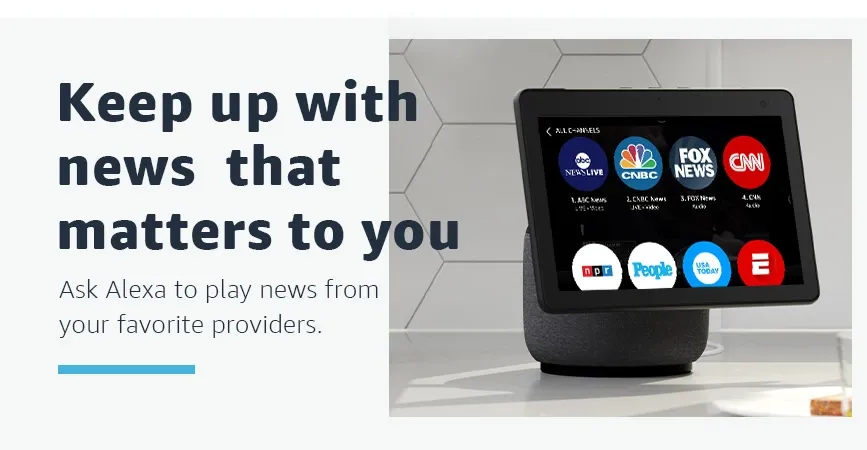 Stay updated with the latest news, sports scores, and other interesting tidbits by asking Alexa. Whether you want a quick news briefing or need to know the score of your favorite team's game, Alexa can keep you informed.
Additionally, Alexa can entertain you with trivia games and quizzes, ensuring you never have a dull moment.
Getting Weather Updates and Forecasts
Before stepping out, ask Alexa for the latest weather updates. Alexa can provide you with current conditions, hourly forecasts, and extended forecasts to help you plan your day accordingly.
Whether preparing for a picnic or wondering if you should bring an umbrella, Alexa can give you the weather information you need.
Personalization and Privacy Settings
Alexa understands that personalization and privacy are paramount. To make your Alexa experience more enjoyable and tailored to your preferences, you can customize Alexa's voice, settings, and other options.
Let's take a closer look at how you can personalize your Alexa assistant.
Customizing Alexa's Voice and Settings
With Alexa, you can choose between different voices to suit your preferences. Whether you prefer a male or female voice or even a celebrity voice, Alexa offers a range of options to personalize your assistant.
Additionally, you can customize various settings, such as language preferences, volume levels, and more, to ensure an optimal user experience.
Managing Privacy and Data Security
Privacy and data security are vital considerations in our increasingly connected world. Alexa understands this and provides robust privacy settings.
You can control what data Alexa collects, manage your voice recordings, and even review and delete your interaction history. Alexa is committed to protecting your privacy, and you have full control over your data.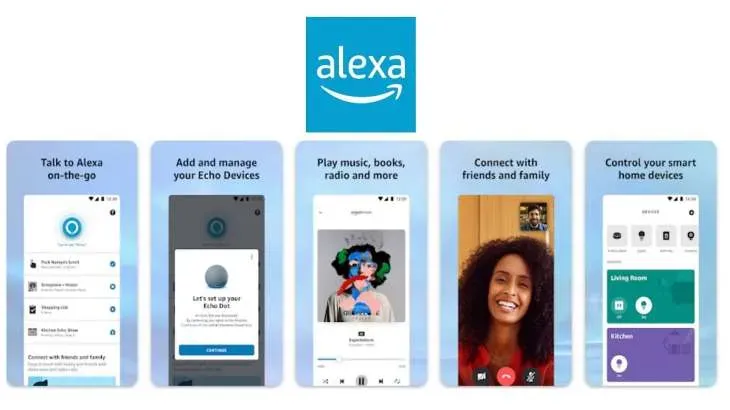 Reviewing and Deleting Alexa Recordings
You can easily do this if you need to review or delete your Alexa recordings. Alexa allows you to access your voice history and delete individual recordings or all at once.
This level of transparency and control ensures that your interactions with Alexa remain private and secure.
Troubleshooting and Tips for Optimizing Alexa
While Alexa strives to provide a seamless user experience, occasional hiccups may occur. In this section, we'll discuss some common issues you may encounter and provide tips to optimize Alexa's performance.
Common Issues and How to Resolve Them
When utilizing Alexa, various problems could occur, ranging from network issues to incorrectly interpreted orders. But many of these problems are simple to fix.
To assist you in overcoming any obstacles, we'll offer troubleshooting advice for unresponsive devices, Wi-Fi connectivity problems, and speech recognition issues.
Enhancing Alexa's Performance and Accuracy
There are various actions you may do to guarantee that Alexa performs at her best. These include keeping your software up to date, placing your gadgets in strategic locations, and reducing background noise.
These suggestions can improve Alexa's responsiveness and accuracy, improving the quality of your conversations.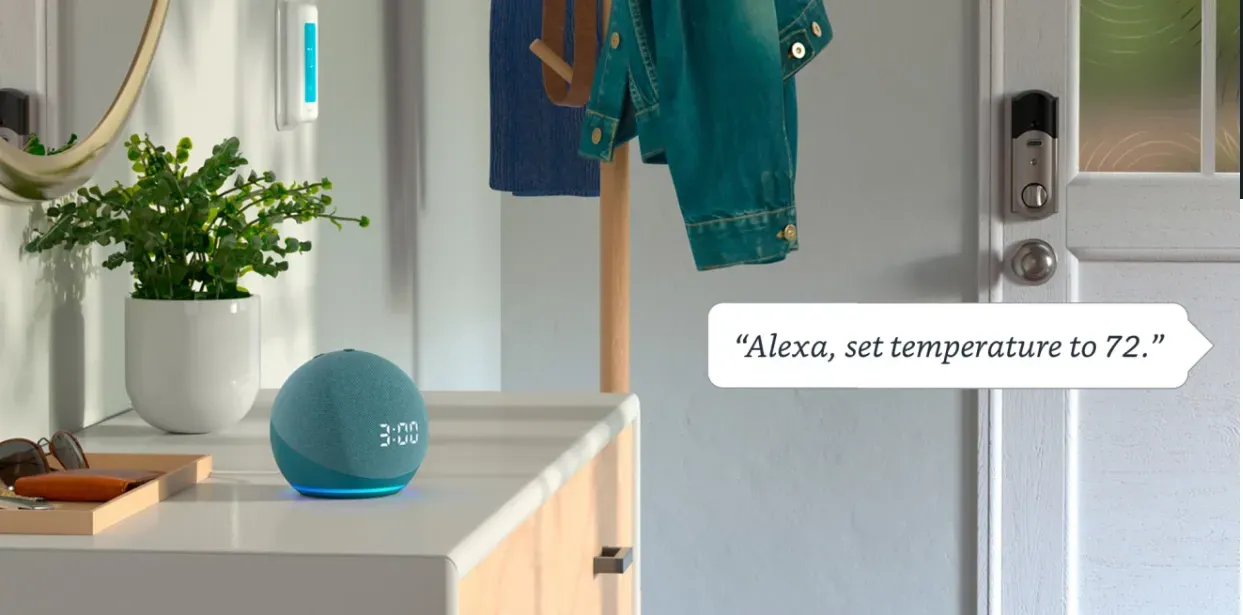 Keeping Alexa Up to Date with Software Updates
Alexa benefits from routine upgrades just like any other piece of software. Frequently, these upgrades include speed enhancements, bug patches, and new features.
You can make the most of the most recent developments and have the greatest experience possible by keeping your Alexa devices updated.
Conclusion
Alexa is more than a voice assistant. It's a versatile tool that can transform your home into a smart and efficient living space. With its smart home automation capabilities, access to information and knowledge, personalization options, and troubleshooting tips, Alexa has become an invaluable asset in many households.
Embrace the convenience, customization, and entertainment Alexa brings to your life and unlock the true potential of your smart home.
Frequently Asked Questions (FAQs)
How can I connect Alexa to my smart home devices?
You can connect Alexa to your smart home devices by enabling their respective skills in the Alexa app and following the device-specific setup instructions.
Can Alexa control my lights and switches?
Yes, Alexa can control compatible lights and switches. Just ensure that your smart lights and switches are connected to the same Wi-Fi network as your Alexa-enabled device.
How can I use Alexa to play music?
You can use Alexa to play music by simply asking her to play a specific song, artist, genre, or playlist. You can also link your preferred music streaming service in the Alexa app.
Can Alexa provide cooking tips and recipes?
Yes, Alexa can provide cooking tips, recipes, and even help with measurement conversions. Just ask for recipe recommendations or specific cooking instructions to get started.
How can I secure my Alexa device and data?
To secure your Alexa device and data, enable features like voice recognition, set up a PIN for voice purchases, and review privacy settings in the Alexa app to control data sharing preferences.
Can Alexa help with shopping and to-do lists?
Absolutely! Alexa can help you create and manage shopping lists and to-do lists. Simply ask Alexa to add items or tasks to your list, and access them later using the Alexa app or compatible devices.