When Amazon Alexa first debuted in 2014, it was the most innovative new technology. Many people had no idea how Amazon Alexa would turn out, considering the voice assistant as a fad that would fade away. It was tough to find compatible gadgets and features for a while—until the rest of the world caught up.
Nowadays, Alexa is so widely used that virtually every new gadget introduced to the market proudly supports voice assistants. It is hardly surprising that Amazon Alexa is becoming increasingly popular in companies and homes. The greatest Alexa skills also enable you to use Alexa as your assistant.
The voice assistant from Amazon can automate your life by ordering products for you, managing your smart home devices, and even combining with IFTTT to generate unique Alexa instructions.
Though all of this is fantastic, Alexa can be much more helpful with the help of a vast array of third-party skills. In actuality, more than 100,000 Alexa skills perform this right now.
Continue reading to find out how to get the most out of Amazon Alexa if you already have her or are considering adding a voice assistant to your home or workplace.
What is Amazon Alexa?
Amazon Alexa is an intelligent virtual assistant that responds to voice commands and is accessible through Alexa-enabled devices. Much like Siri is to Apple, Alexa serves as Amazon's voice-activated AI interface.
Users can ask Alexa various questions or request various tasks, from checking the weather in Chicago to controlling smart home devices.
This AI technology is seamlessly integrated into numerous Amazon services and compatible devices like the Amazon Echo series, Echo Dot, Echo Spot, Echo Show, and Amazon Fire TV, providing users a convenient and interactive way to interact with their digital world.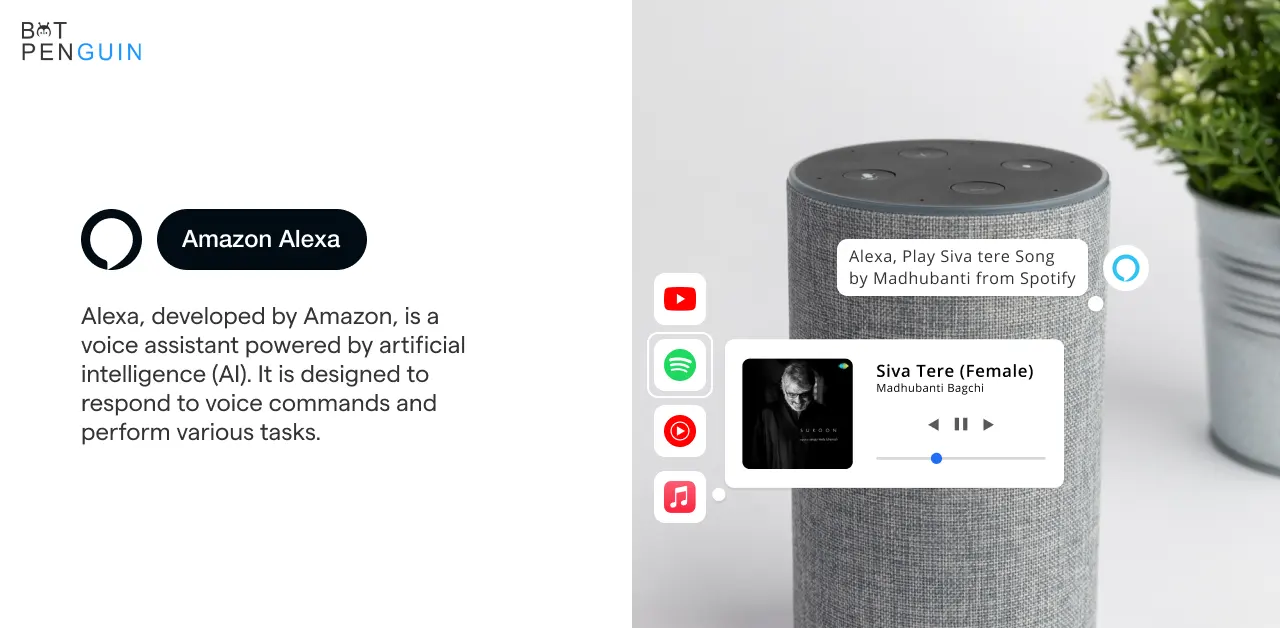 Alexa is Amazon's cloud-based virtual assistant that responds to voice commands. When you say "Alexa," it activates the service to listen to your voice and carry out tasks. This cloud-based service, the Alexa Voice Service (AVS), is designed to understand natural language and engage in conversations.
The cloud hosts the AVS, providing intelligent voice recognition and natural language understanding capabilities. It allows any device with a microphone and speaker to be voice-enabled. This is why you can find Alexa on various devices, including headphones.
Alexa continually improves through machine learning, gaining new capabilities over time.
You can customize the wake word to be "Amazon," "Computer," or "Echo," which is helpful if someone in your household is named Alexa or has a similar-sounding name.
Why the name Alexa?
The name "Alexa" was chosen for Amazon's voice assistant for several reasons.
Firstly, it pays homage to the Library of Alexandria, which aimed to collect all the world's knowledge, aligning with Amazon's goal to provide vast amounts of information.
Alexa is designed to be a seamless source of knowledge and continually learns.
Secondly, the name was selected because of its uncommon "X" sound. Since Alexa is voice-activated, Amazon wanted a name that wouldn't be easily confused with everyday words that could mistakenly trigger the device. The word's phonetics, including the hard consonant "X," were essential in ensuring that the device only activates when it hears "Alexa."
In essence, the name "Alexa" was a blend of creating a distinct personality for the service and applying computer science principles to ensure accurate voice recognition.
Suggested Reading:
Why Use Amazon Alexa?
Amazon Alexa is a voice-controlled intelligent personal assistant designed to simplify and enhance various aspects of your daily life. There are several compelling reasons to use Amazon Alexa:
Convenience
Alexa makes it incredibly convenient to perform a wide range of tasks using just your voice. You can ask questions, set reminders, create to-do lists, control smart home devices, and much more without lifting a finger.
Smart Home Control
Alexa seamlessly integrates with many smart home devices, allowing you to control lights, thermostats, and locks using voice commands. This enhances home automation and makes managing your smart home effortless.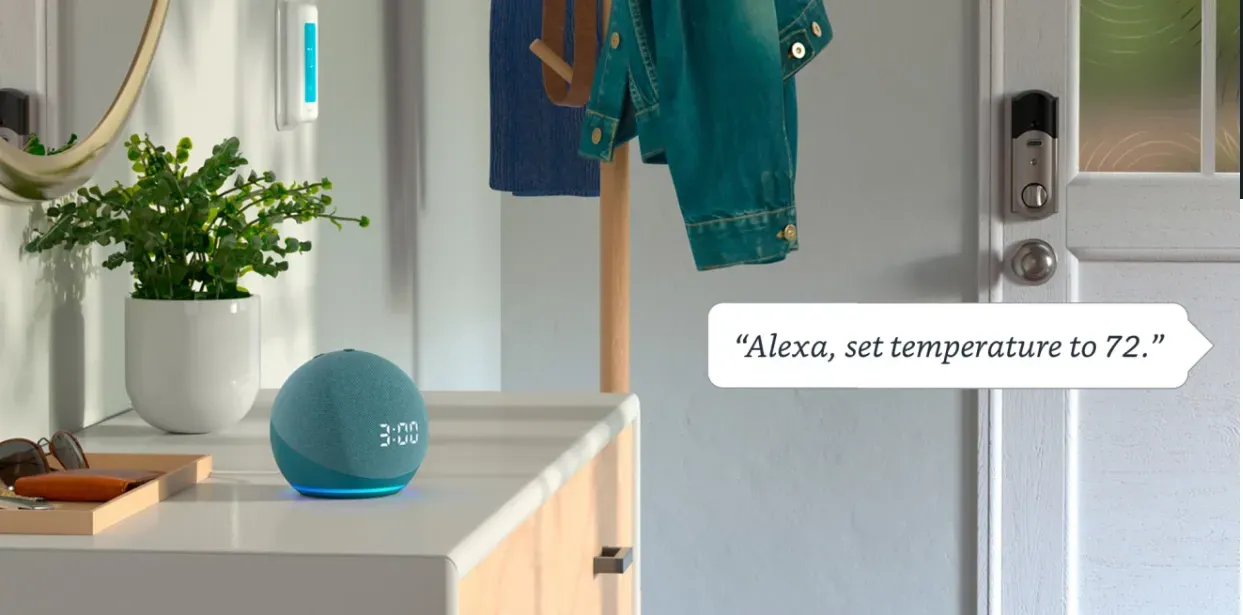 Entertainment
Alexa serves as an entertainment hub. You can ask it to play music, audiobooks, podcasts, or tell jokes and stories. It can also provide real-time sports scores, news updates, and weather forecasts.
Information
Alexa provides access to a wealth of information from the internet. You can ask it for facts, trivia, definitions, and the latest news. It can also help with calculations, conversions, and language translations.
Productivity
Alexa can boost productivity by setting timers, alarms, and reminders. It can manage your calendar, send voice messages, and read audiobooks aloud, making it a valuable tool for work and personal organization.
Innovative ways to use Amazon Alexa
Amazon Alexa isn't just a handy assistant; it's also a versatile entertainer. Its innovative entertainment features have brought a new dimension to leisure time at home. Here are some of the creative ways you can use Alexa for entertainment:
Music DJ
Ask Alexa to play your favorite songs, create playlists, or even DJ your next house party with a selection of tunes.
Audiobooks and Podcasts
Get into a world of literature and knowledge by instructing Alexa to read audiobooks or play podcasts.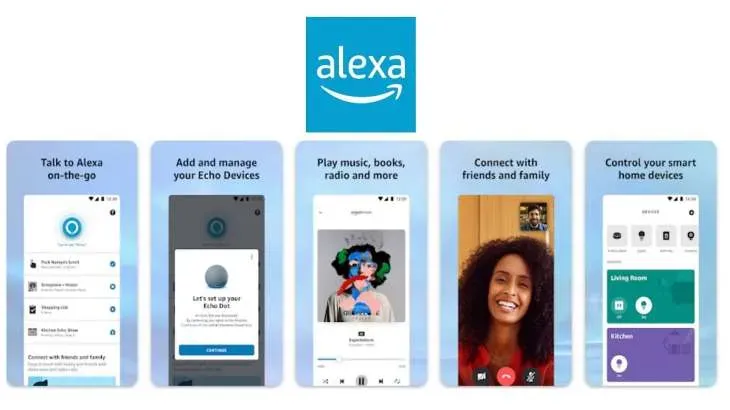 Interactive Storytelling
Alexa can engage your family with interactive stories and adventures, making story time more immersive for kids.
Trivia and Quizzes
Challenge your knowledge with trivia games, quizzes, and brain teasers. Alexa provides fun and educational quizzes for all ages.
Radio and News Updates
Stay informed and entertained with your voice command's latest news and radio stations.
Jokes and Riddles
Lighten the mood with Alexa's jokes, riddles, and humorous stories.
Conclusion
Alexa is more than just a personal assistant. It is a versatile instrument that transforms your home into a smart and efficient living place. Alexa has become a vital tool in many households because of its smart home automation features, access to information and knowledge, customizing possibilities, and troubleshooting suggestions.
Enjoy the convenience, customization, and entertainment that Alexa provides to your life, and you'll be able to realize the full potential of your smart home.