What is the Alexa Virtual Assistant?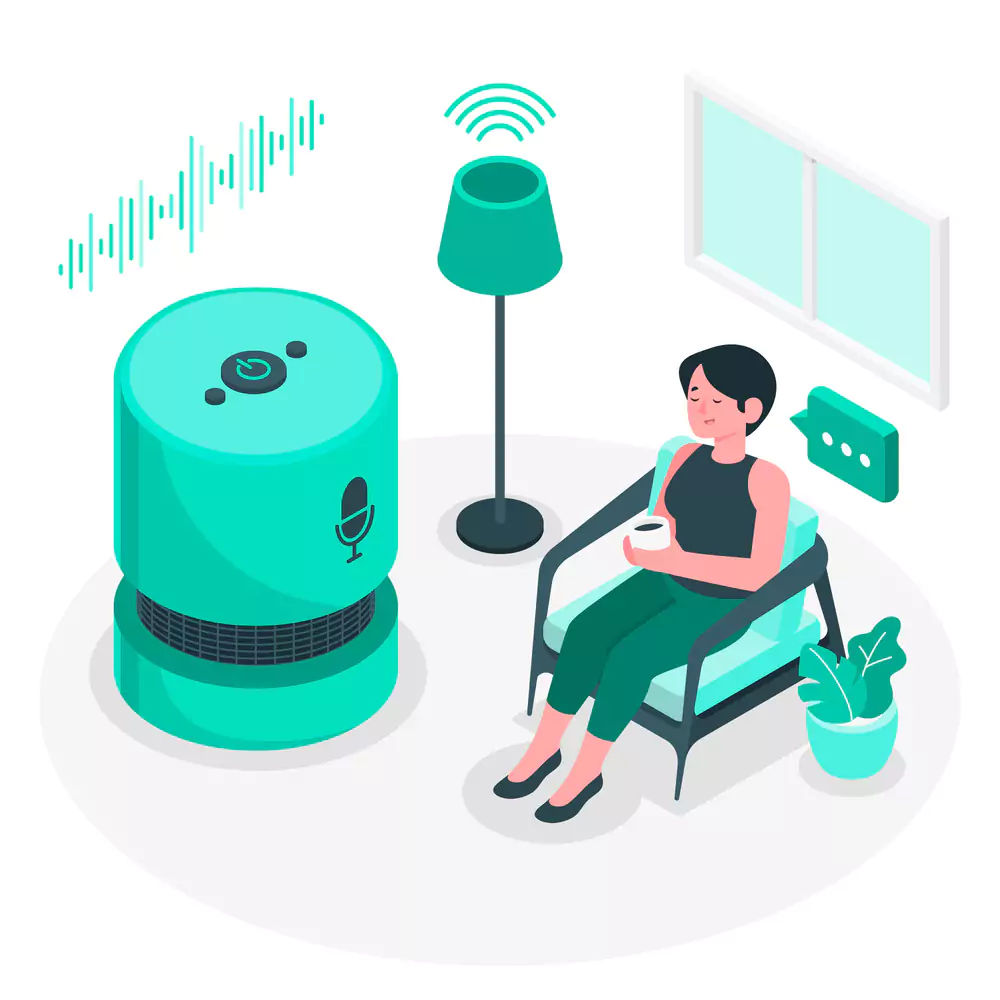 Alexa is Amazon's virtual assistant powered by artificial intelligence (AI). It is an intelligent personal assistant that can help you perform tasks, set reminders, control smart home devices, play music, and more. The device uses voice commands to interact with the user, making it a convenient hands-free option for many tasks.
What are the capabilities of Amazon's Alexa?
Voice-Activated Control
One of Alexa's most significant capabilities is her voice-activated control of connected devices in your home. You can control your lights, thermostat, and even your home security system by simply speaking to Alexa. With the addition of compatible devices, the possibilities are endless.
Personalized Entertainment
Alexa can also provide personalized entertainment options like streaming music and movies, reading audiobooks, and playing games. You can also use Alexa to set reminders, make to-do lists, and get news and weather updates.
Integration with Third-Party Devices
Alexa is compatible with various third-party devices, allowing seamless integration into your smart home ecosystem. You can use Alexa to control smart locks, security cameras, and kitchen appliances like coffee makers and slow cookers.
Home Automation
With Alexa's help, you can create customized routines to automate your home. For example, you could set up a routine to turn on the lights and play music when you arrive home. Or you could create a routine to turn off all the lights and lock the doors when you say "goodnight."
Smart Home Hub
Alexa can also serve as a central hub for your smart home devices. With her help, you can monitor and control all your connected devices from a single interface. This makes it easier to manage your smart home ecosystem and keep everything running smoothly.
What can Alexa do for you?
Control Smart Home Devices
Alexa can be used to control various smart home devices, including lights, thermostats, security cameras, and more. This makes it easy to manage your home's automation with voice commands. For example, you can tell Alexa to turn off the lights or adjust the thermostat temperature without leaving your couch.
Play Music and Podcasts
Alexa can also be a personal DJ, playing music and podcasts from various streaming services like Spotify, Amazon Music, Apple Music, and more. You can use voice commands to play specific songs and playlists or ask Alexa to play something based on your mood or genre preference. Alexa can also play news and other audio content, including audiobooks and radio stations.
Make Calls and Send Messages
With Alexa, you can make hands-free calls and text messages to contacts in your phonebook. You can use voice commands to call someone or ask Alexa to send a message to a specific contact. Alexa also has a feature that allows you to drop in on other Alexa-enabled devices, making it easy to communicate with family members in other rooms of your home.
Set Reminders and Alarms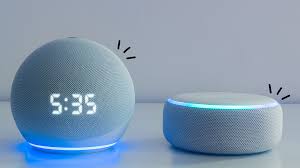 Alexa can help you stay organized by setting reminders and alarms for you. You can use voice commands to set reminders for important tasks, appointments, and deadlines. Alexa can also set alarms for you, making it a great tool for waking up in the morning or setting a timer for cooking.
Answer Questions and Provide Information
Finally, Alexa can be used to answer questions and provide information on various topics. You can ask Alexa about the weather, news, traffic, sports scores, etc. Alexa can also provide information on topics like history, science, or geography. Additionally, Alexa can be used to discover the definition of words, translate languages, and even solve math problems.
Common Alexa Commands and Troubleshooting Tips
List of common Alexa voice commands
Weather and Time:
Alexa, what's the weather like today?

Alexa, what time is it?
Alarms and Timers:
Alexa set the alarm for 7 AM.

Alexa set a timer for 10 minutes.
Music:
Alexa, play some music.

Alexa, play some jazz music.

Alexa, play some classical music.

Alexa, play some rock music.

Alexa, play some country music.

Alexa, play some pop music.
Entertainment:
Alexa, read me a book.

Alexa, tell me a joke.

Alexa, tell me a fact.

Alexa, tell me a story.
News and Information:
Alexa, what's the news?

Alexa, what's the traffic like?

Alexa, what's the nearest gas station?

Alexa, what's the latest sports news?

Alexa, what's the exchange rate for euros to dollars?

Alexa, what's the recipe for lasagna?

Alexa, what's the latest technology news?

Alexa, what's the stock price for Amazon?
Calendar and Reminders:
Alexa, what's on my calendar today?

Alexa, remind me to call my mom at 3 PM.

Alexa, add "buy milk" to my shopping list.
General Knowledge:
Alexa, how far is the moon?

Alexa, what's the definition of "serendipity"?

Alexa, what's the capital of Australia?

Alexa, who won the Oscar for Best Actor in 2020?

Alexa, what's the meaning of "quid pro quo"?

Alexa, how many ounces are in a cup?

Alexa, what's the meaning of life?

Alexa, what's the air quality index in Los Angeles?

Alexa, what's the distance between London and Rome?

Alexa, how many people live in India?

Alexa, what's the meaning of "zeitgeist"?
Tips for troubleshooting common issues with Alexa
Check your internet connection: Alexa needs a strong WiFi connection to work properly, so make sure your internet connection is stable and strong.
Restart your device: If you're experiencing issues with your Amazon Echo or other Alexa-enabled devices, try unplugging it and plugging it back in again.
Check for updates: Make sure your device and Alexa app are updated with the latest software updates. This can often solve connectivity issues and other problems.
Adjust the microphone sensitivity: If Alexa has trouble hearing you, try adjusting the microphone sensitivity in the Alexa app settings.
Reset the device: If all else fails, you can try resetting your Amazon Echo or another Alexa-enabled device to its factory settings. This should be a last resort, as it will erase all of your device's settings and preferences.
FAQs
How do I use Alexa as a virtual assistant?
To use Alexa, you must have an Alexa-enabled device like Echo, Echo Dot, or Echo Show. Once you set up the device, you can ask Alexa to perform various tasks, such as setting reminders, playing music, checking the weather, and even ordering pizza.
Who is better, Alexa or Siri?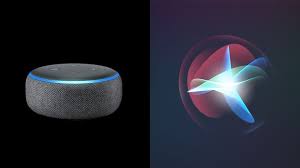 Best between Alexa or Siri, It depends on your preference and the ecosystem you are in. Siri is better integrated with Apple devices, while Alexa is more versatile and can connect with various third-party devices.
Who is better, Alexa or Google Assistant?
Both are great virtual assistants, but it comes down to personal preference. Google Assistant has better search capabilities and integrates well with Google services. In contrast, Alexa has better smart home integration and supports more third-party devices.
Who owns Alexa?
Amazon owns Alexa. The virtual assistant was first introduced in 2014 with the launch of Amazon Echo, and it has since become one of the most popular voice assistants in the world.
Is there a monthly fee for Alexa?
No, there is no monthly fee for using Alexa. However, some features like calling and messaging may require a subscription to Amazon Prime or other services.
Does Alexa need WiFi to function?
Yes, Alexa requires a stable WiFi connection to work. Without WiFi, Alexa won't be able to connect to the internet and access its cloud-based services, such as playing music, setting reminders, and controlling smart home devices. However, some Alexa-enabled devices, such as the Amazon Echo Plus, have a built-in Zigbee hub that can directly connect to and control certain smart home devices without needing a separate hub or WiFi connection.
What is the difference between Alexa and Echo?
Alexa is the voice assistant software developed by Amazon. At the same time, Echo is a line of smart speaker devices that use Alexa as their virtual assistant. In other words, Echo is the hardware you interact with, and Alexa is the software that powers it. Alexa is also available on other devices, such as smartphones, tablets, and smart home devices from different brands.