"Hey, Siri, what's today's weather like in Vancouver," haven't you heard such similar terms before?
Well, of course, these terms are quite popularly marketed in advertisements and commercials all over the media.
Siri is one of the first-ever voice bots that was put into a phone and acquired more than 1 million dollars in just 2 months!
Siri was originally made as a stand-alone app for iOS users, but later, Apple extended its integration into third-party applications which use NLP to provide assistance through voice commands.
In today's market, Siri is one of the most expensive virtual personal assistants, as it has gathered information over the centuries about how people live their daily lives and has upgraded accordingly.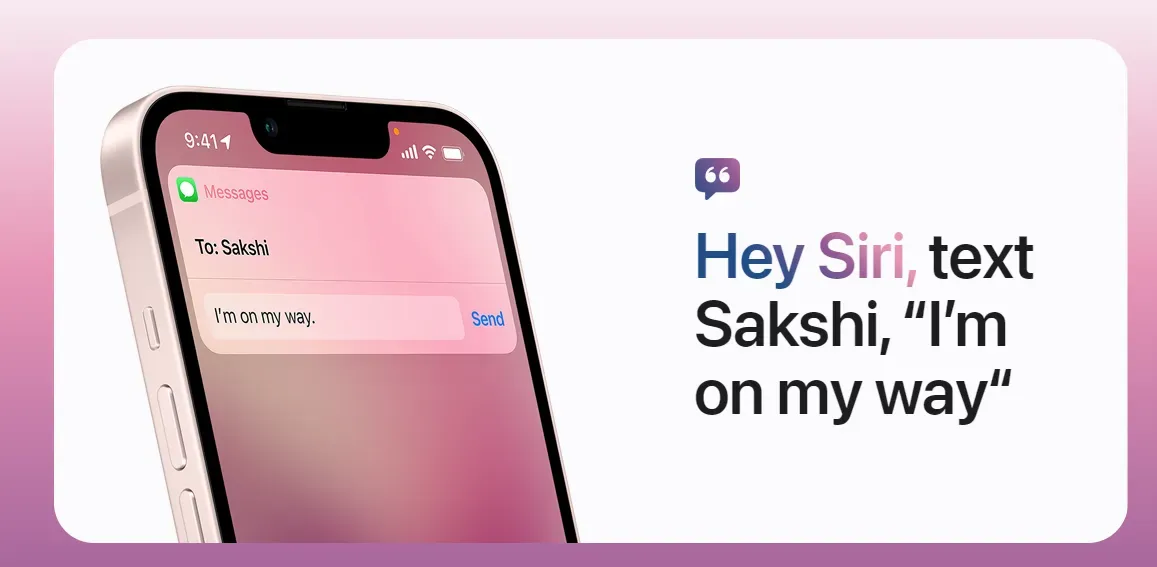 Siri offers multiple tasks, from controlling compatible smart devices for your homes, setting reminders or alarms, opening apps in your phone in one command as well, and gathering information online in accordance with your voice command or text messaging.
So now you can understand why Siri is an eye candy in the Global voice bot and voice chatbot market.
In this blog, we will know in greater detail the factors that set Siri apart from other voice assistants.
So, let's dig in!
Some amazing features of Siri make it one of a kind!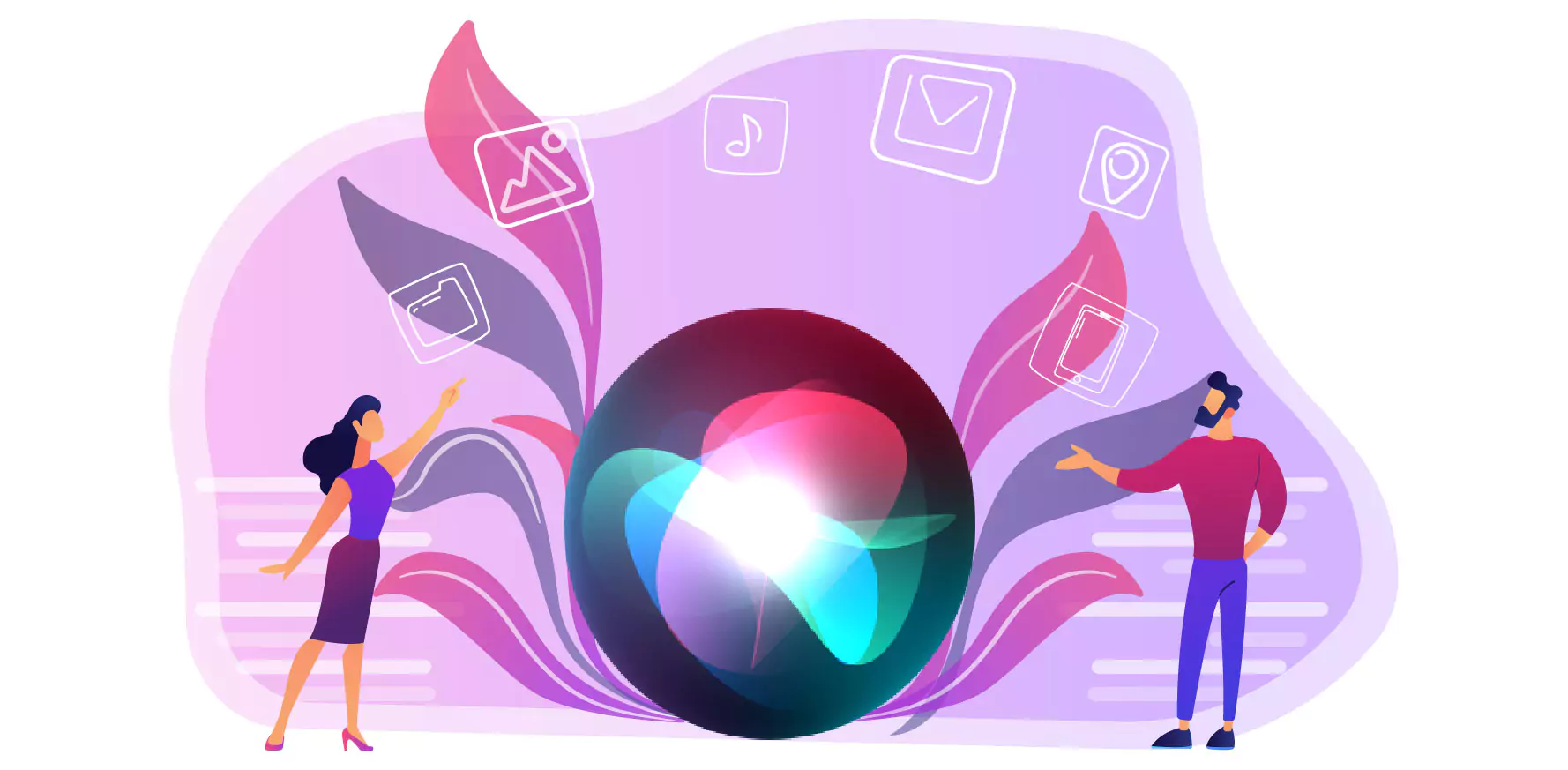 Although there are many voice assistants around the market nowadays, Siri has always been the most popular of all.
With just a press, tap, or the popular wake command "Hey Siri," Apple's smart assistant can be easily activated among all Apple devices.
When you give any command, they are processed locally to find out if it can be done on that particular device.
If it is not the case, then the data is sent to an Apple Server with a random identifier.
The most amazing thing about voice commands is that all the voice data is encrypted end-to-end. This data can be synced without fear of getting tracked by Apple or anybody else.
Let's give a glance at the different features of Siri:
Security and Privacy
Any customer who is investing in AI services and voice assistants has doubts in mind about their security and privacy.
Apple has taken the responsibility of building Siri and its system in such a way that there is no security or privacy issue in mind.
If you look into Apple's processor, you will find that Secure Element uses encrypted personal data on the device. Only complex actions and questions are sent to the server using a random identifier.
If you want, you can delete and reset this identifier from settings and all other personalization and data anytime.
In the recent updates of iOS 14, it was also found that all text-to-speech recognition will take place on the device using a neural engine, which means that features like dictation will take place in the device itself without being sent off to a server for further processing.
This shows that all your personal data will remain in your device itself rather than being sent to different servers.
Thus, this will reduce the chances of data getting misplaced.
However, there were some concerns regarding how voice data was being used by Apple, to which the company introduced a feature for users to turn off some of the diagnostic tools.
All these small steps were taken by Apple while building Siri, making it one of the most trustworthy voice assistants in the market.
Personalization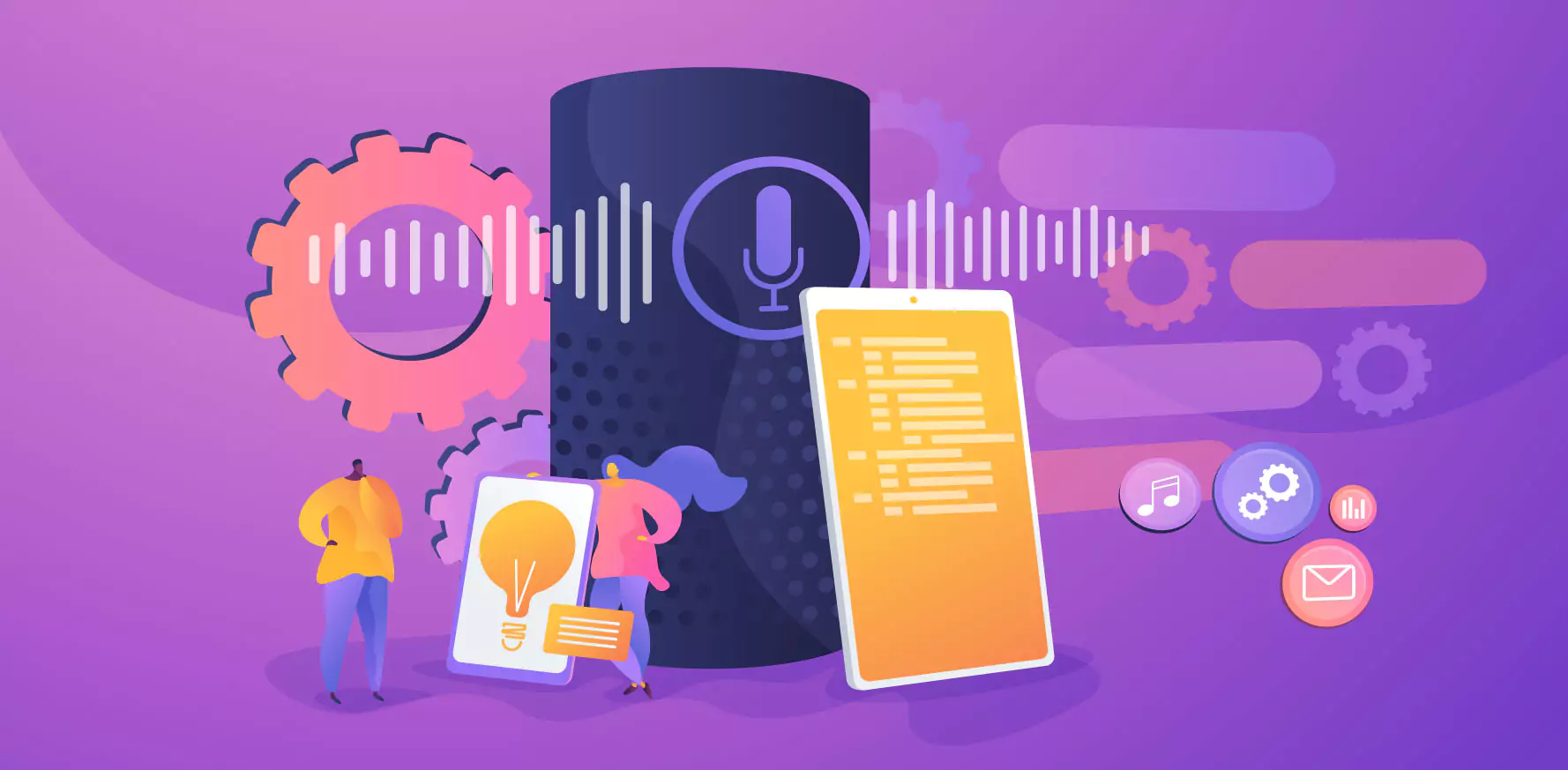 Apple's Siri is available on various of its products and works efficiently in all of them.
The amazing secret behind such personalized touch that Siri provides to its users is that the intelligent assistant uses what it has learned to grow more personalized.
You can customize Siri in various ways, like choosing from multiple voices available.
Apple has also removed gender identification in the newer version of iOS 14.5 for a better connection with the people of society.
Apart from this, you can also create shortcuts to get more suggestions apart from the ones that your device already suggested.
Even casual users can use these shortcuts to have quick interactions with their phones(iOS 13).
You can further customize within Apple's apps or inside Siri itself.
You can personalize by telling Siri which of your contacts belong to your family, add specific pronunciations to words as well as set nicknames that you will use during conversation.
All these small changes create a lot of impact on the customers who are using Siri, and thus, this is leading to the growing popularity of Siri.
Translate
Siri is also an expert in translating conversations within minutes.
The iOS 14 version comes with the Translation app, where you can translate different languages with Siri's help.
This app works entirely offline and has a two-way translation feature.
It displays the translation in both languages when you hold your phone in landscape mode. This helps the user to view both languages simultaneously.
The languages in which Siri can translate are English, Mandarin Chinese, French, German, Spanish, Italian, Japanese, Korean, Arabic, Portuguese, and Russian.
All these languages can be fluently translated, thus making language no more a barrier to conversation.
These features are mostly used by tourists to communicate with locals.
You can use your device to record the voice you need to translate. This feature is very popular worldwide.
A quick glance at the Future of Siri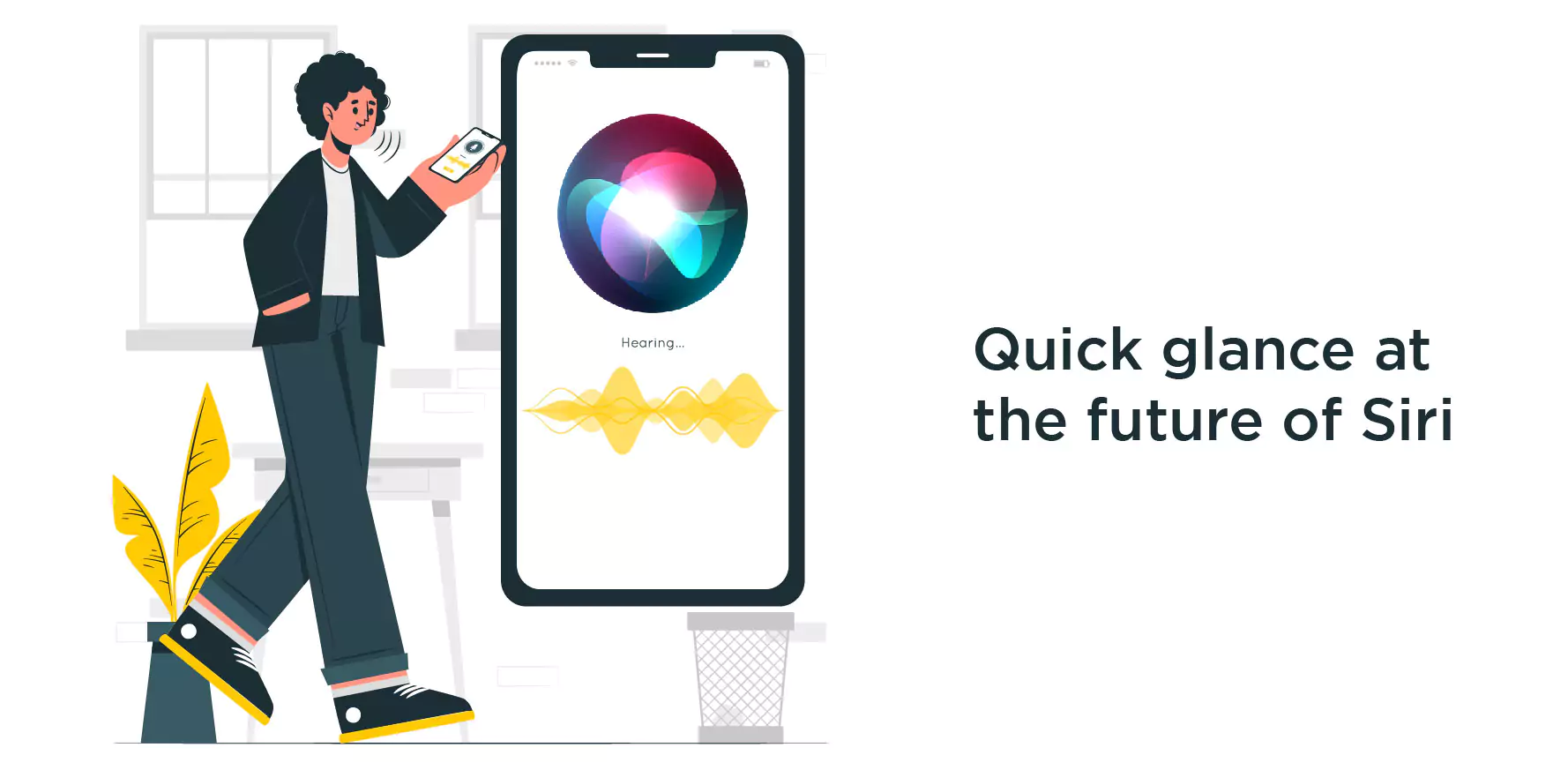 There are many assumptions regarding the future of Apple and its voice assistants.
After the discontinuation of Apple's HomePod in 2021, many people have started fearing that Apple is shifting away from producing smart appliances, abandoning the intelligent speaker market altogether.
But we can overlook those assumptions as the HomePod mini is still available for sale, with the inclusion of new features.
Looking at the market that Siri has built for itself, we can easily say that Apple will keep expanding its voice bot and chatbot service using Siri voice assistant.
People have trusted Apple's products despite their cost only because of the premium quality services that Apple provides.
So we can easily say that the term "Hey Siri" will be more common in the upcoming years.
Summing up
In this blog, we have come across different features that make Siri one of the most popular voice assistants in the market scenario.
Not only because of its brand name, but Siri has also proven itself as one of the most efficient virtual voice assistants that use speech-to-text software to make life a lot easier for its users.
There are several other voice bots available in the market, but we can definitely understand the reason why Siri is the most popular among all.
Hopefully, this blog has given you an idea about Siri and what sets it apart from other voice assistants.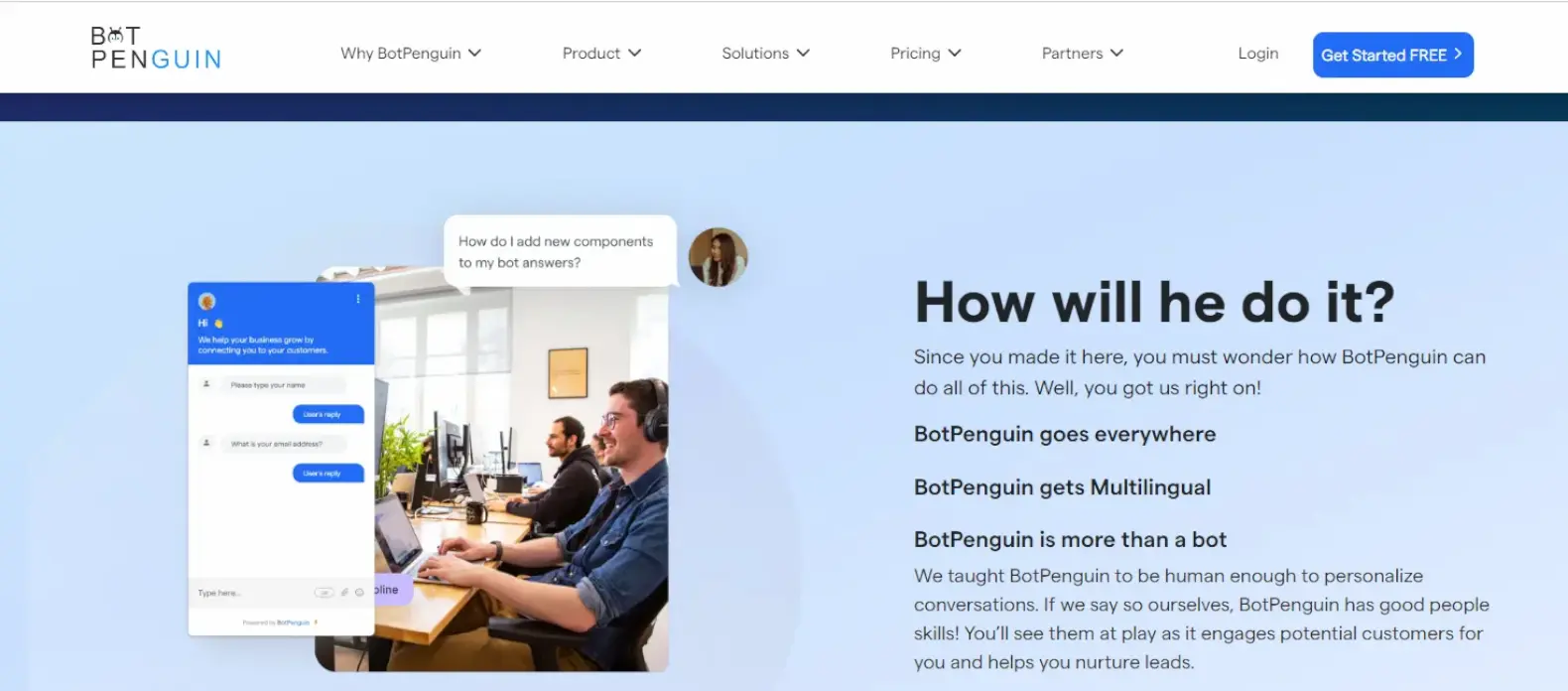 Looking for a virtual assistant to handle website inquiries and make meeting arrangements? Meet Botpenguin, your intelligent bot assistant! Get things done faster and easier with natural voice commands. Try Botpenguin now and experience a smarter way to work!