Introduction
Voice assistants are becoming increasingly common in our homes due to their simple technology.
We are able to give them simple speech instructions to play music, read the news, operate our electronic gadgets, check our bank balance, and perform other operations.
By 2025, the market for speech recognition will have increased from $10.7 billion to $27.16 billion.
According to a Google survey, roughly 27% of people worldwide use voice search on their phones.
Voice assistants have completely changed how consumers use technology and effortlessly interact with companies, thanks to Alexa and Siri's rising popularity.
Before we discuss how to employ voice assistant bots, let's first talk about what they are. In order to understand more, think about the definition, goal, and benefits of the voice assistant.
Definition of "Voice Assistant"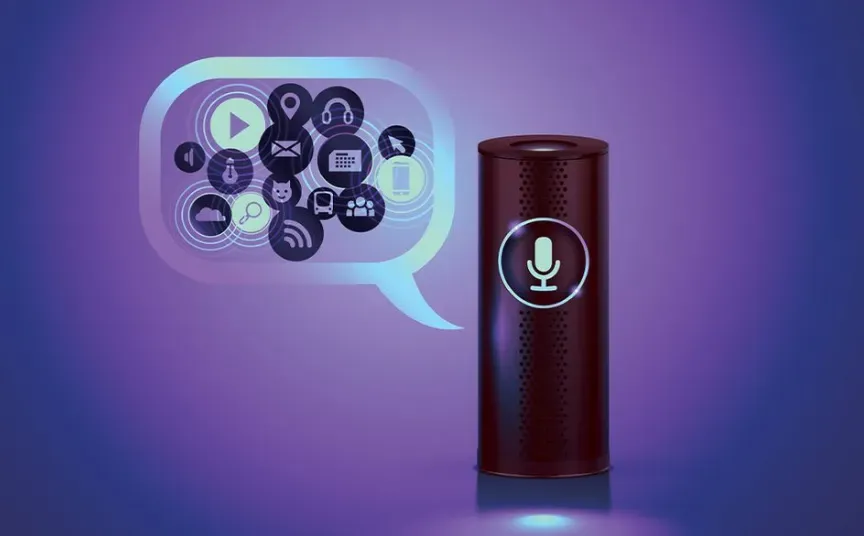 It is software that responds to voice commands to complete common tasks.
It uses artificial intelligence (AI) and machine learning to detect our speech and carry out our requests.
Smart speakers, wearables, smartphones, tablets, and other gadgets include voice assistant software.
The most well-known of these are Alexa (Amazon), Siri (Apple), Google Assistant (Google), and Bixby (Samsung), which are gaining control of our homes because of their connectivity with appliances like washing machines, lightbulbs, ovens, and air conditioners.
Purpose of the Voice Assistants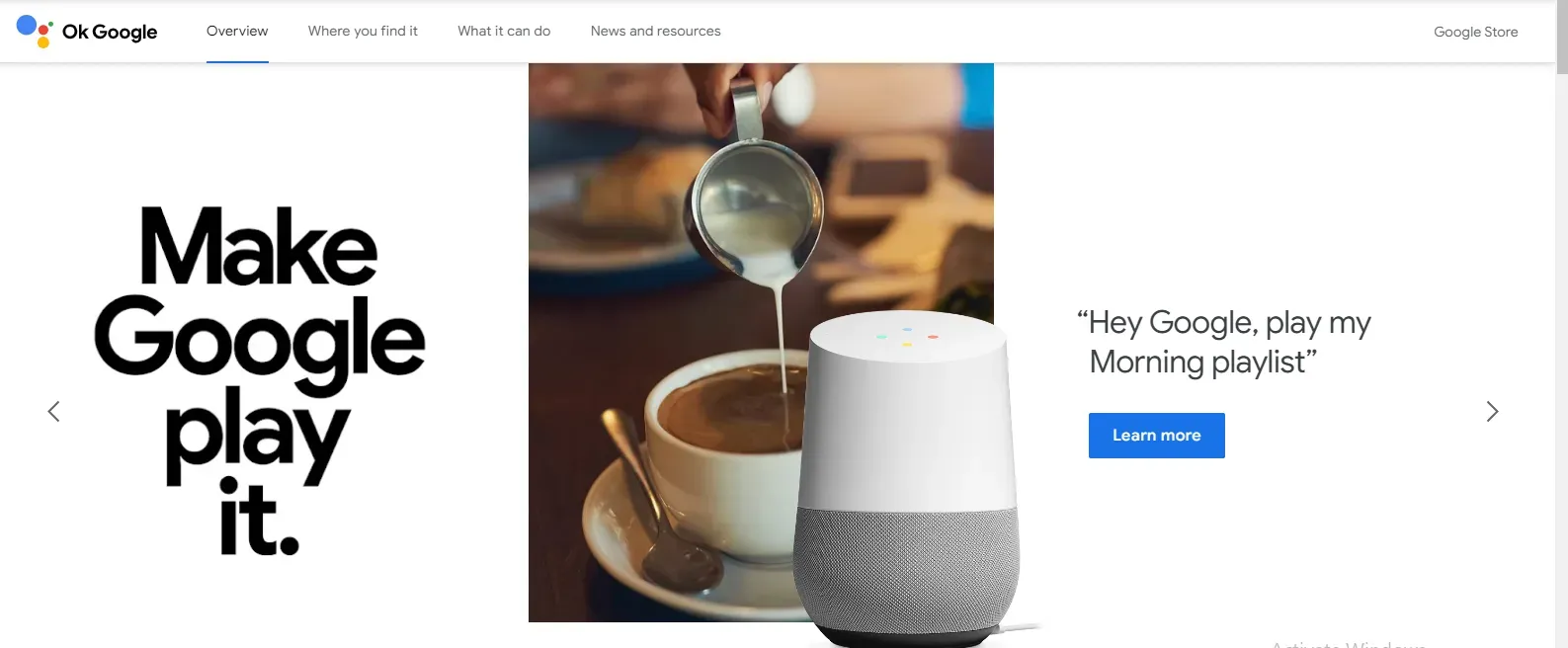 The purpose of Voice Assistant is for playing music
Voice-activated assistants may serve as your own personal DJs, providing immediate access to almost all of the music you might ever desire to listen to.
The Google Home voice-activated speaker, Alexa from Amazon, and Siri from Apple all have built-in music players.
Simply say the wake word "play," followed by the name of the desired music, for example, "Alexa, play "Barbara Ann."
They can fill the home with sound when paired with premium Bluetooth speakers like the HP Speaker System 400.
This can keep a shopping list for you
Who knew making a grocery list was so difficult?
You'll start utilizing voice-activated house assistants and wonder how you ever got by on pen and paper once you do. Is your milk running low?"Alexa, add milk to the grocery list," you say.
Open the Alexa app on your phone to see the list when you're at the store. As you add items to your shopping basket, swipe right to mark them as done.
Additionally, anyone at home may add hurried goods without making a call or sending an SMS.
Your workload on grocery shopping days might be reduced by using one more of the greatest voice assistant tips.
You may purchase straight from the speaker if you have an associated Amazon account. Simply ask Alexa to purchase more paper towels.
Set up a speech code if you're worried the youngsters may call down pallets of candy bars.
Both Cortana and the Google voice assistant are compatible with the voice shopping technique.
The purpose of voice assistant is to manage productivity and timers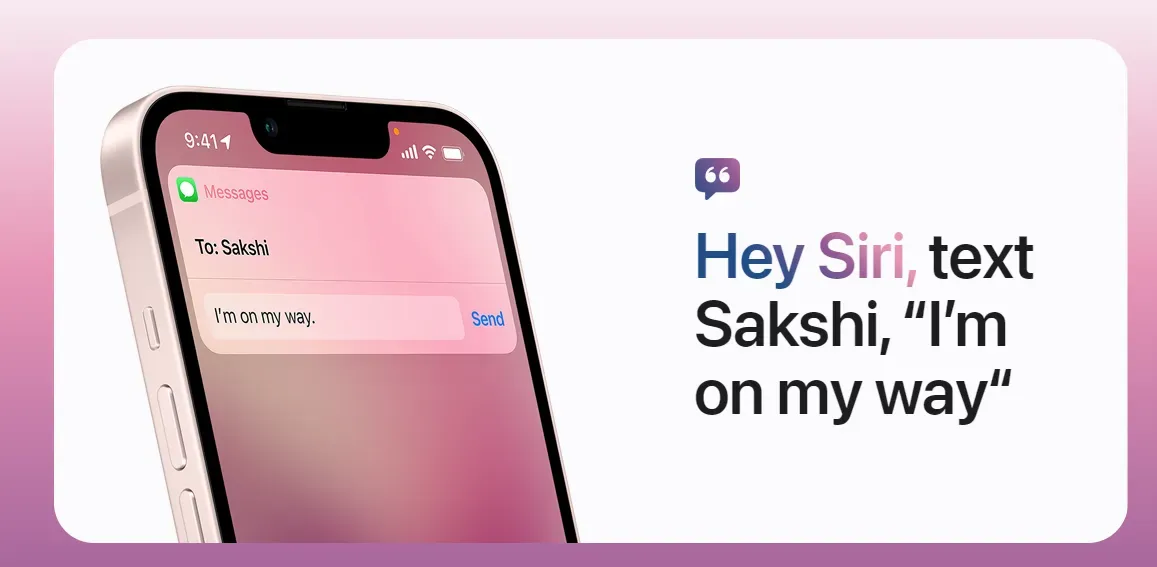 Want to cut back on time in the kitchen and at home? Multiple timers are one of the greatest voice assistant applications.
The assistant will then let you know by name when each task's time is up so that you may continue working.
Alarms for naps and getting up in the morning may also be set. Are you sick of the klaxon-blare of conventional alarm sounds?
To wake you up, tell your voice-activated house assistant to play your favorite music, a line from a book, or the eerie sound of loons.
Ask your HomePod or Echo to play a loop of distant thunder or a gushing waterfall if you have difficulty falling asleep in the first place.
Voice-activated secretaries are also excellent. Try telling Siri, "Hey Siri, make a doctor's appointment," rather than manually adding reminders to your calendar with your thumbs. Siri will query you for a time and date before adding it to your calendar.
Naturally, both Amazon Alexa and Google speech assistants are compatible with the same method.
It might be necessary to first link your calendar in the speech settings for Amazon or Google Assistant.
With each app you use, you can even utilize assistants to take notes and add items to to-do lists.
The purpose of the voice assistant for hands-free driving
In the US, smartphones are to blame for one out of every four auto accidents. Utilize your phone's hands-free voice assistant features to make the world a safer place.
You can get directions, make calls, and send messages using Siri, Cortana, and Google voice assistants without ever picking up a phone.
Ask Siri, "Hey Siri, where's the closest gas station?" when your phone is positioned on the center console or seat. "Hey, Google, tell me how to get to Antigua," for example. You may also ask Cortana to text Kathy.
What you wish the message to say will be requested by the voice-activated assistant. Following your dictation, it will read it out and prompt you to send it.
Sending emails and making phone calls both work using the same approach.
Dial-and-drive stress, farewell for good!
The purpose of the voice assistant is to allow you to search for lost gadgets
You may avoid being late for dinner outings or trips to the office by using another of the top voice assistant applications.
Missing your phone?
You may search for it using Alexa, Cortana, Siri, and Google speech assistant. Although there may be some preparation required in some situations, the approach also works with PCs and tablets.
If your phone's ringer is activated, Alexa, an Amazon speech assistant, can make it ring.
Even in quiet mode, the Google Home, Cortana, and Siri assistants can all make it play a sound.
Open the settings app on your phone and turn on location services.

Next, utter the wake phrase "Where's my phone?" to your voice-activated house assistant.

Look for your phone!
Benefits of a Voice Assistant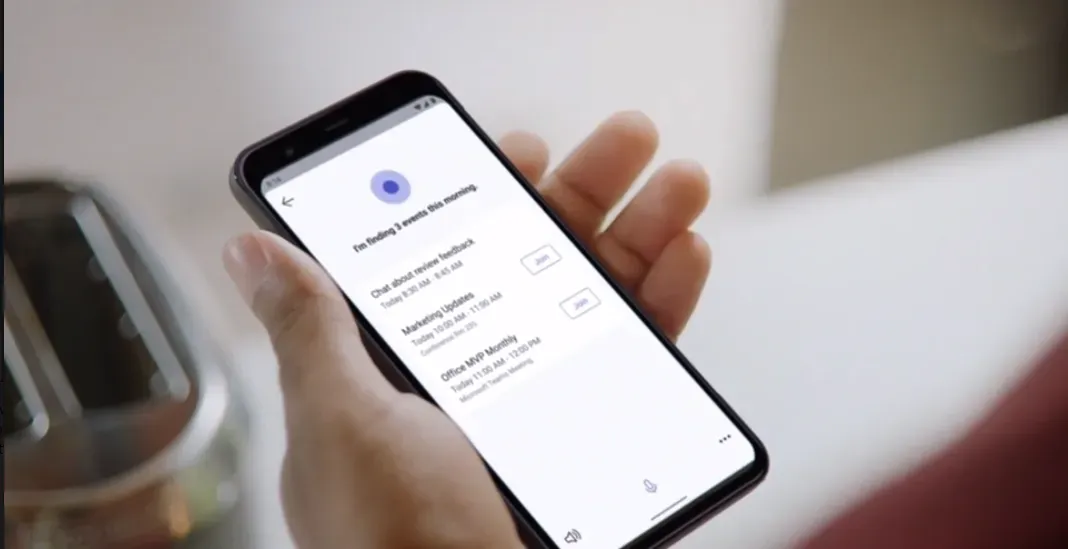 Having these voice assistants at home may be quite beneficial to users in the following ways:
It can keep up with the news: We may inquire about the weather, the newest news, traffic, and other things, as well as find all kinds of information on the Internet.
It will keep updated and keep informing users: We can get all kinds of information from the Internet, including weather, current news, traffic, and other topics.
Users can Listen to music: We may request that they play music that matches our mood at any moment.
You can have control over other devices: We may instruct them to connect to other smart gadgets and obey directions like "turn on the television."
Examine our bank balance: Some banks allow us to access our accounts through them in order to inquire about our balances and transactions, as well as to request items such as cards.
Follow a schedule: It's a simple approach to planning our time without the need of a phone, watch, or journal.
People with disabilities: The visually impaired, the elderly, and dependent people find things easier thanks to their voice search feature.
Increase security: We can connect our home's security cameras to them and get a live feed on our devices whenever we want.
Conclusion
In conclusion, voice assistants are an innovative technology that has changed the way we interact with technology.
The purpose of voice assistants is to make our lives easier and more convenient by providing hands-free access to information and services.
The benefits of voice assistants are numerous and range from improved productivity to enhanced accessibility.
With voice assistants, we can multitask, access information faster, and control our devices with just our voice.
They also offer greater accessibility for people with disabilities and can be especially helpful for seniors who may have difficulty using traditional technology.
Overall, voice assistants are an exciting and ever-evolving technology that is changing the way we live and work.
Whether you're looking to streamline your life, increase your productivity, or simply enjoy the convenience of hands-free technology, voice assistants are the perfect solution!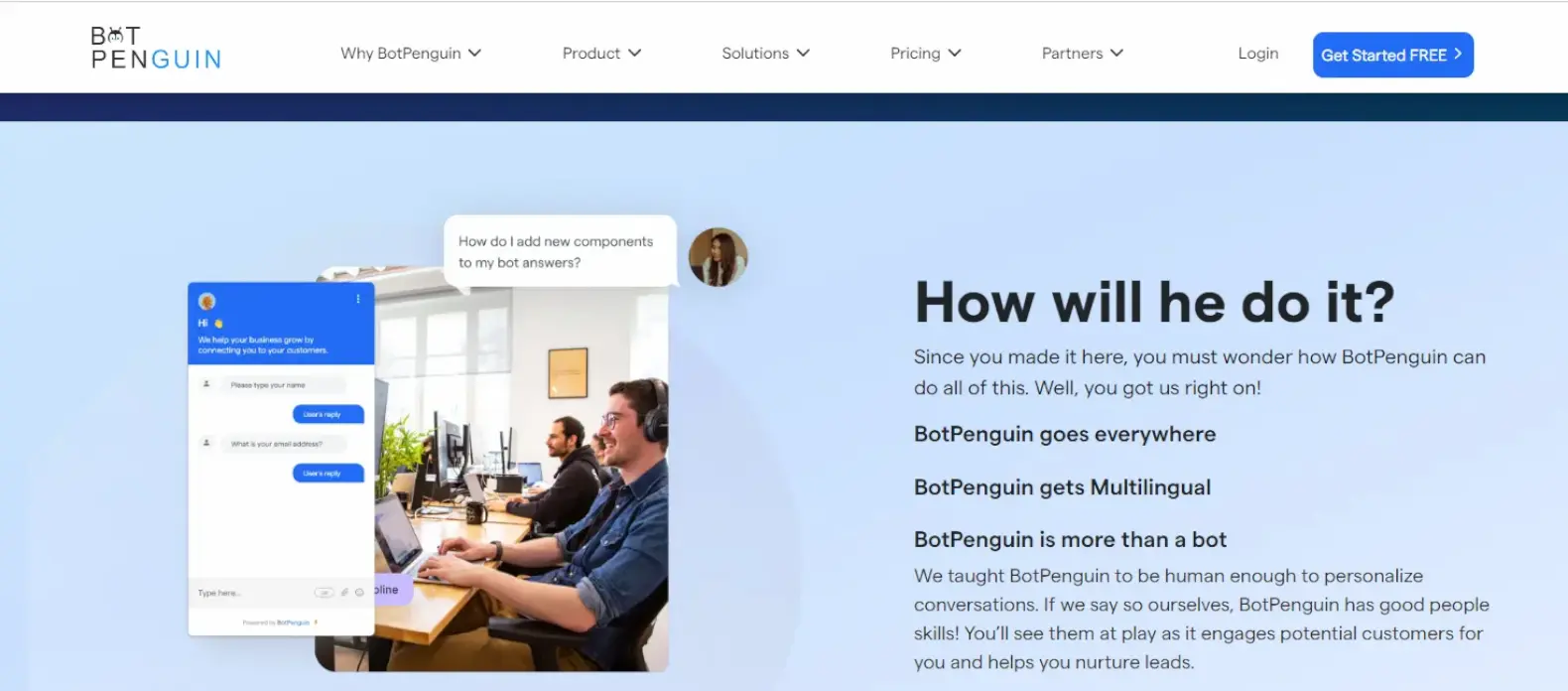 If you want a virtual assistant for your business, get in touch with BotPenguin today!