Introduction
Are you looking for the best live chat for your customer support and engagement in 2024? You've come to the right place.
This post highlights seven top live chat tools for 2024.
Live Chat is a powerful way to connect with customers in real-time. It allows quick responses to questions and issues. The software makes agents more efficient while providing a personalized experience.
We'll briefly cover the leading options and their features. Look for tools with customizable workflows. Preferred choices integrate well with other and provide analytics Ease of, security, and pricing are important to consider.
Whether you need something basic or advanced, there is a quality solution here for every business. on to discover which live chat software is the perfect fit to elevate your customer service and take interactions to the next level this year.
BotPenguin: Your All-in-One Live Chat Solution
BotPenguin tops the list of best live chat software for 2024. With its AI-powered chatbot capabilities, BotPenguin takes customer support to the next level.
It offers a user-friendly interface, advanced features, and seamless integrations with popular messaging platforms.
Whether automating repetitive tasks, providing real-time support, or collecting valuable customer data, BotPenguin empowers businesses to provide personalized experiences and streamline operations.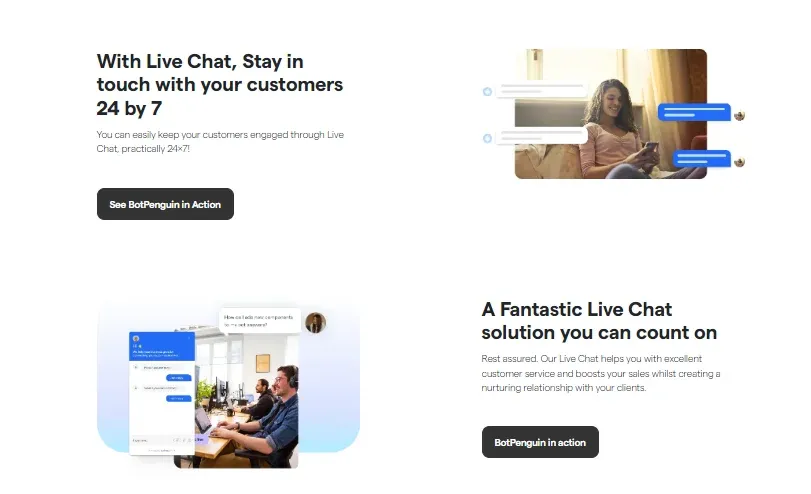 With its analytics and insights, you can track and optimize chatbot performance, making BotPenguin the ultimate choice for all your live chat needs.
Along with Live Chat, BotPenguin have other features too such as-

LiveChat: Engage with Customers in Real-Time
LiveChat is a popular live chat software that enables businesses to engage with their customers in real-time? It offers a customizable chat widget, routing, and transcripts to provide a seamless customer experience.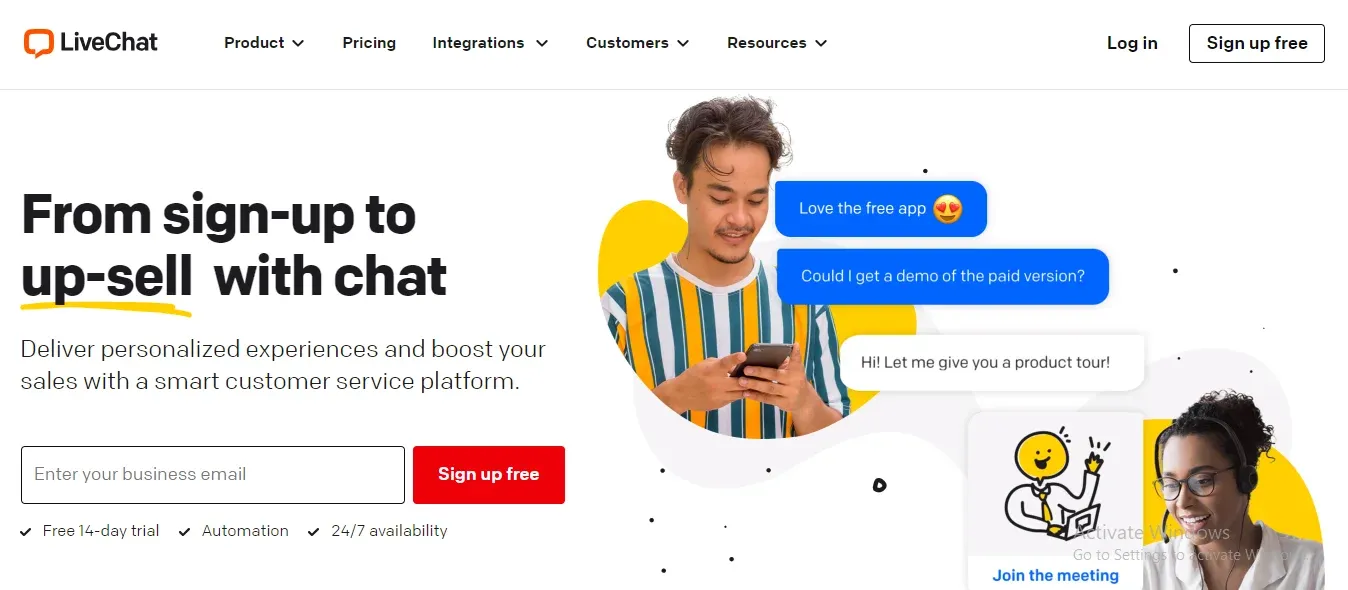 With features like pre-chat surveys and chat ratings, LiveChat helps you gather customer feedback and improve your support services. Integration options with CRM systems and other tools further enhance its capabilities, making LiveChat a reliable choice for businesses of all sizes.
Zendesk: A Comprehensive Customer Support Solution
Zendesk is not just a live chat software but a comprehensive customer support solution. It offers live chat, ticketing, knowledge base, and self-service options to provide a holistic support experience.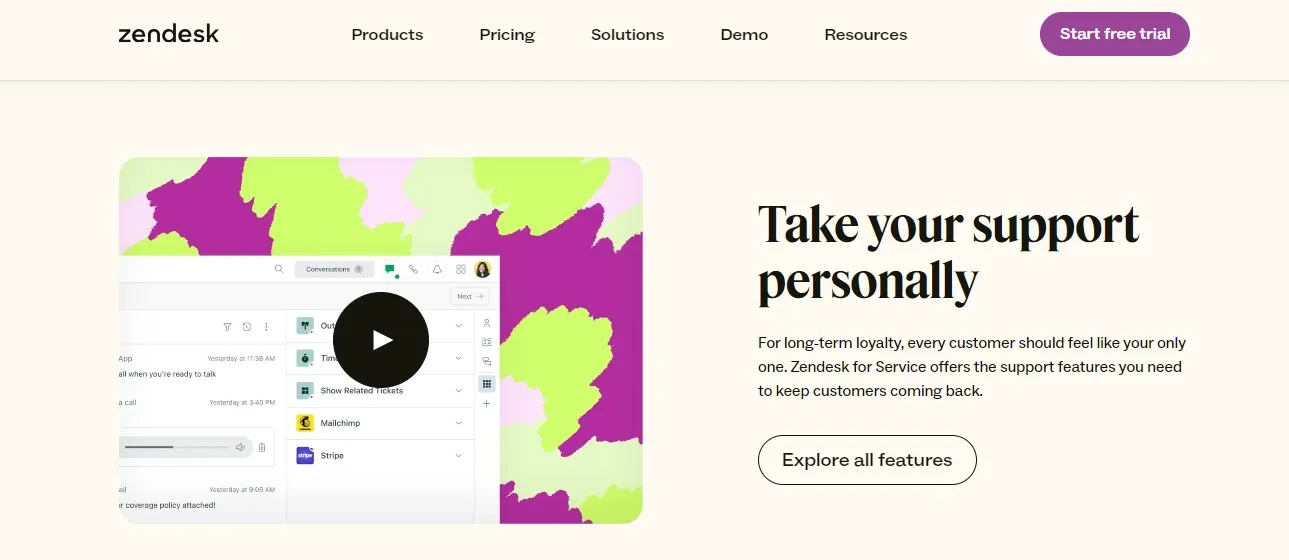 With Zendesk, you can manage customer conversations from a unified platform, ensuring consistent and efficient support. Its AI-powered Answer Bot chatbot helps automate responses and provide instant solutions. If you need a robust customer support solution with live chat capabilities, Zendesk is the way to go.
Zoho Desk: Streamline Support Operation
Zoho Desk is a feature-rich live chat software that helps businesses streamline their support operations. It offers real-time chat, ticketing, and automation tools to improve customer interactions and support efficiency.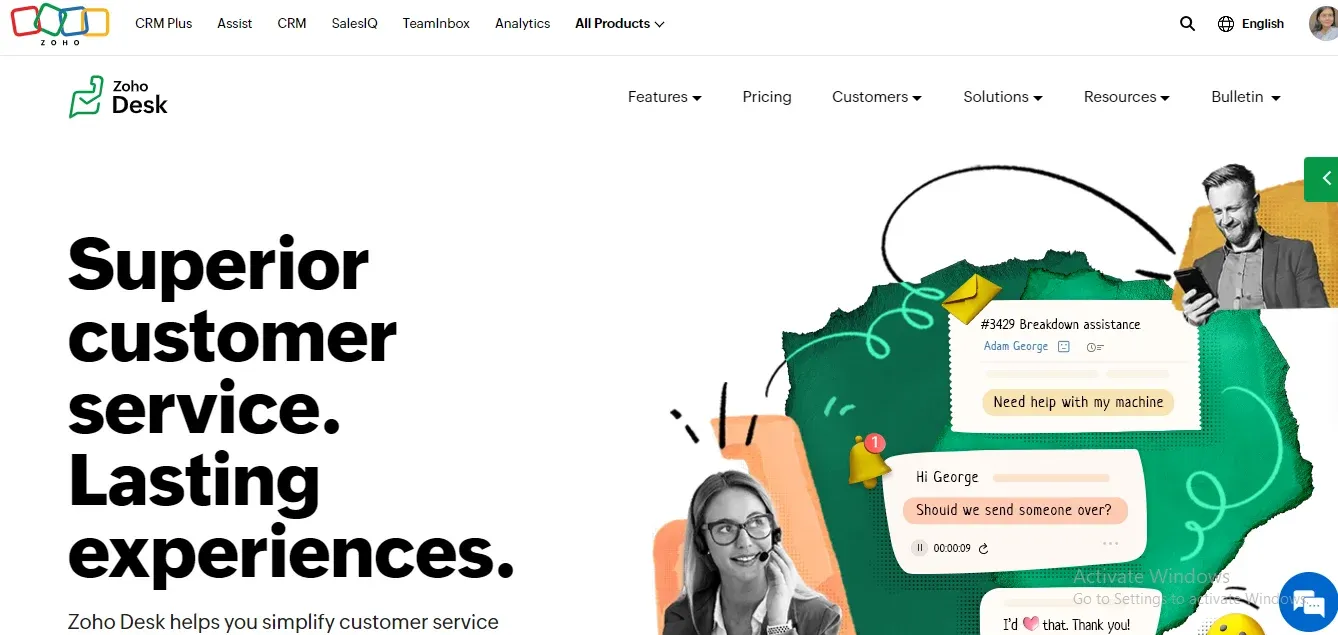 Zoho Desk's chatbot is powered by AI and can handle basic customer queries, saving valuable agent time. With its omnichannel support and integrations with CRM and other business tools, Zoho Desk ensures smooth communication and collaboration across your organization
Suggested Reading:
Top 5 Live Chat Platforms
Live Agent: Deliver Exceptional Customer Service
Live Agent is a versatile live chat software that focuses on delivering exceptional customer service. It offers features like canned responses, chat tags, and chat transfers to ensure efficient and personalized support. With its advanced reporting and analytics, Live Agent helps you monitor chat performance and make data-driven decisions.
Integration options with popular CRMs and other tools further enhance its capabilities, making Live Agent a reliable choice for businesses looking to provide top-notch customer service.
Hubspot: A Suite of Sales and Support Tools
Hubspot is known for its comprehensive suite of sales and support tools, and its live chat software is no exception. With the Hubspot live chat, businesses can engage with customers in real time, capture leads, and provide personalized support.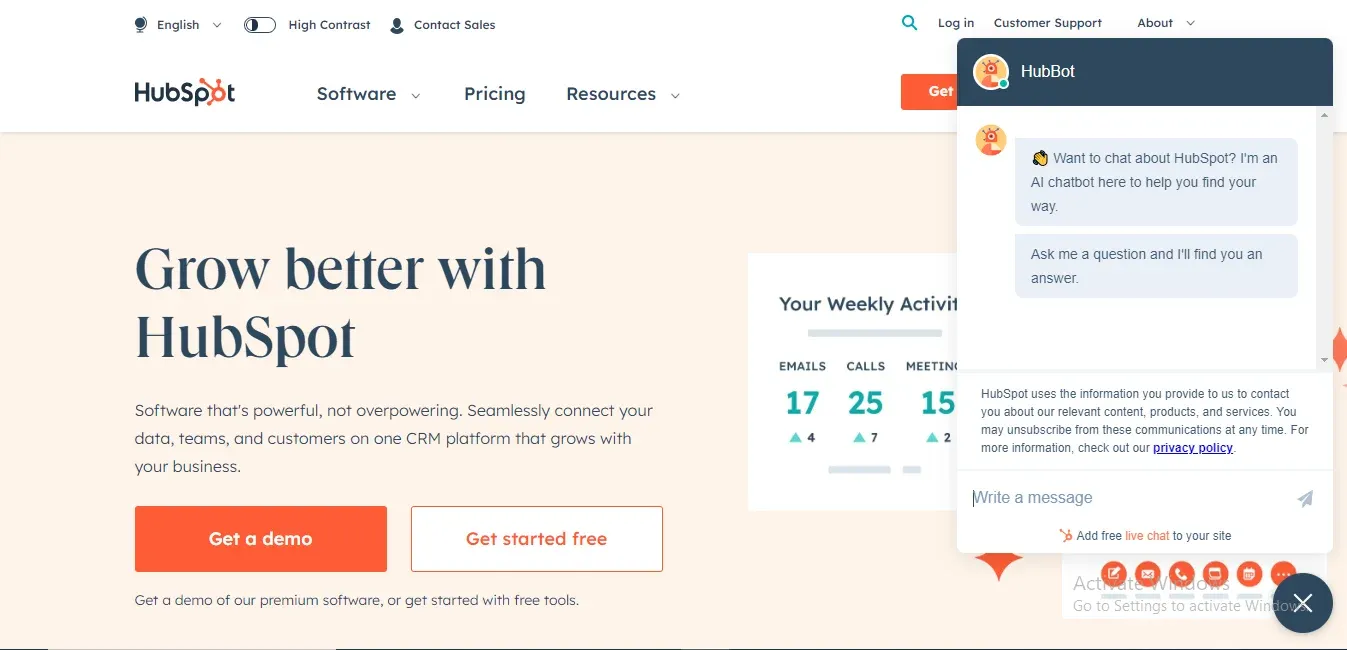 Integration with other Hubspot tools allows for seamless lead and customer relationship management. If you're looking for live chat software that seamlessly integrates with your existing sales and support processes, Hubspot covers you.
Tidio: Simple and Easy-to-Use Live Chat
Last but not least, Tidio is a simple and easy-to-use live chat software offering a wide range of business features. With AI-powered chatbots, visitor tracking, and integration options, Tidio helps businesses provide personalized and proactive support.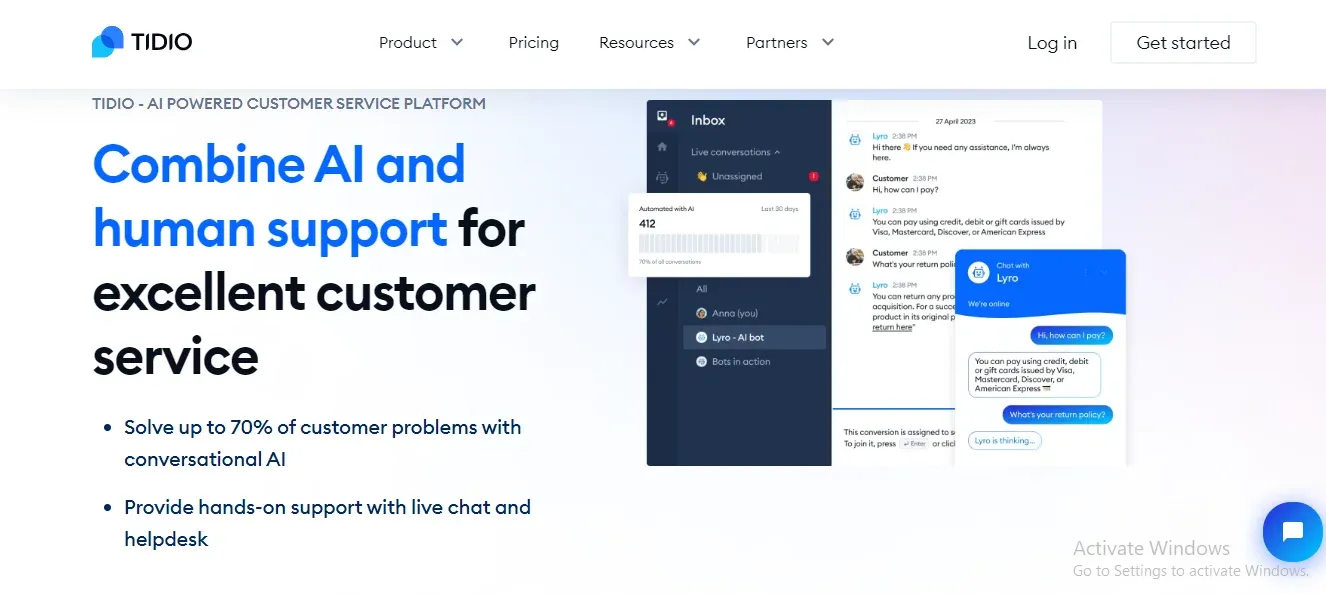 Its mobile app lets you stay connected with customers even on the go. If you're looking for a straightforward and user-friendly live chat solution, Tidio is worth considering.
Conclusion
Choosing the right live chat software for 2024 is important for businesses looking to enhance customer support and engagement.
Among the exceptional options listed above, BotPenguin stands out as the ultimate choice. With its AI-powered capabilities, user-friendly interface, and seamless integrations, BotPenguin takes customer support to new heights.
But what sets BotPenguin apart is its ability to automate repetitive tasks, provide real-time support, and collect valuable customer data. With analytics and insights at your fingertips, you can track and optimize chatbot performance, making BotPenguin the ultimate choice for all your live chat needs.
So, why wait? Elevate your customer support and streamline operations with BotPenguin, the all-in-one live chat solution designed to empower your business in 2024 and beyond!