What is Speech to Text Transcription?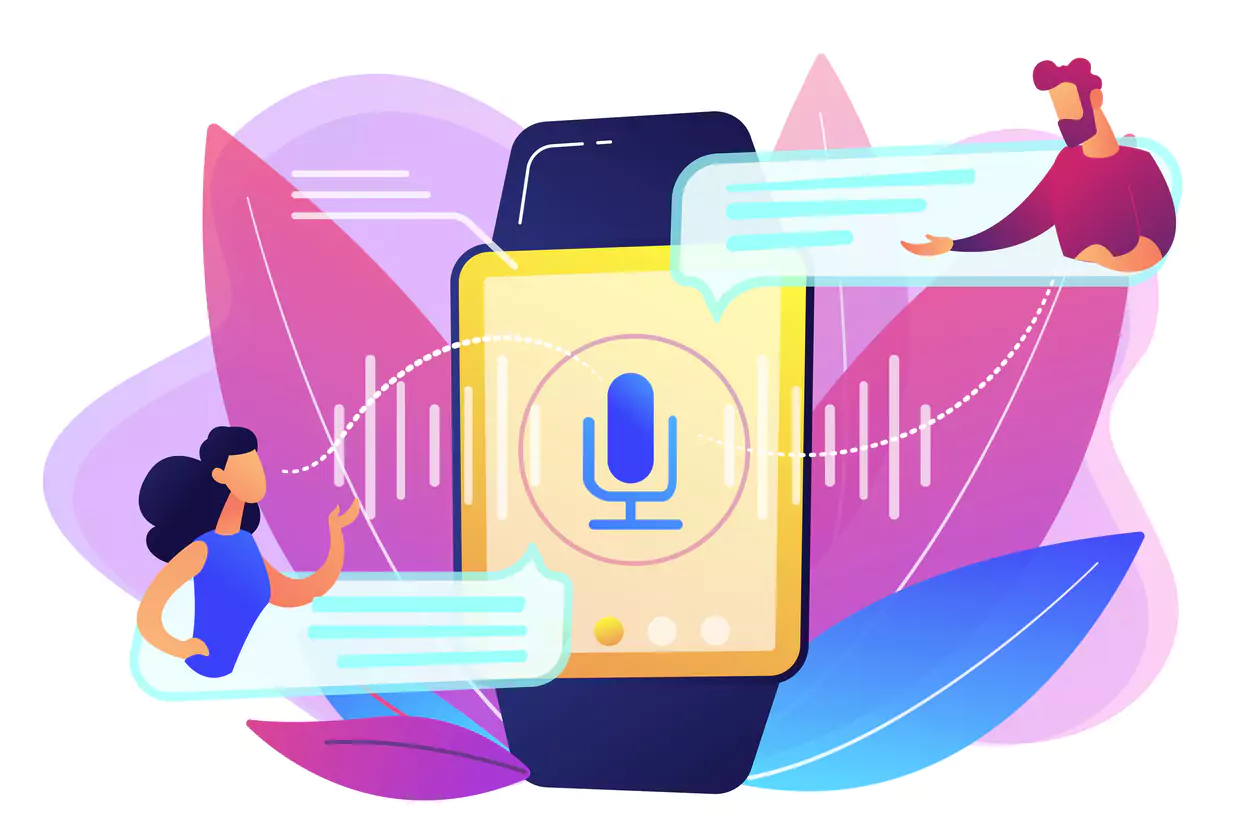 Speech to Text Transcription is the process of converting spoken language into written text. It involves the use of advanced algorithms, machine learning, and natural language processing techniques to identify and transcribe spoken words accurately.
This technology has numerous applications, such as transcription services, voice assistants, real-time captions, and more.
It enables efficient communication, accessibility, and documentation by bridging the gap between spoken and written language. Speech to Text Transcription has evolved significantly over the years, offering improved accuracy and speed, making it an invaluable tool in today's fast-paced, technology-driven world.
How does Speech to Text Transcription Work?
1. The Process of Converting Audio to Text
A. Audio Input
The journey begins with an audio file, or even a live audio feed, which serves as the input for transcription. This audio can come from various sources, such as interviews, podcasts, or video recordings. It's like the first step in a thrilling adventure to uncover the hidden treasure (of text, that is).
B. Speech Recognition
Next up, the audio input is analyzed by speech recognition software, which does its best to interpret the spoken words and turn them into text. It's like having a personal language detective, cracking the code of human speech.
C. Text Output
Finally, the speech recognition software produces a text output, which might require some editing and proofreading to ensure accuracy. And voila! It's like a beautiful painting, but with words instead of colors.
2. Types of Transcription Technologies
A. Automatic Speech Recognition (ASR)
ASR is the tech-savvy cousin of transcription, using algorithms and artificial intelligence to convert spoken language into written text. It's fast, efficient, and perfect for those who want to keep up with the speed of modern life.
B. Human-Assisted Transcription
Sometimes, you just can't beat the human touch. Human-assisted transcription involves trained professionals who listen to the audio input and transcribe it manually. This method can result in higher accuracy, especially when dealing with complex or technical language. It's like having a trusty sidekick who's always there to lend a helping hand.
Who uses Speech to Text Transcription?
1. Professionals and Industries
A. Journalists and Writers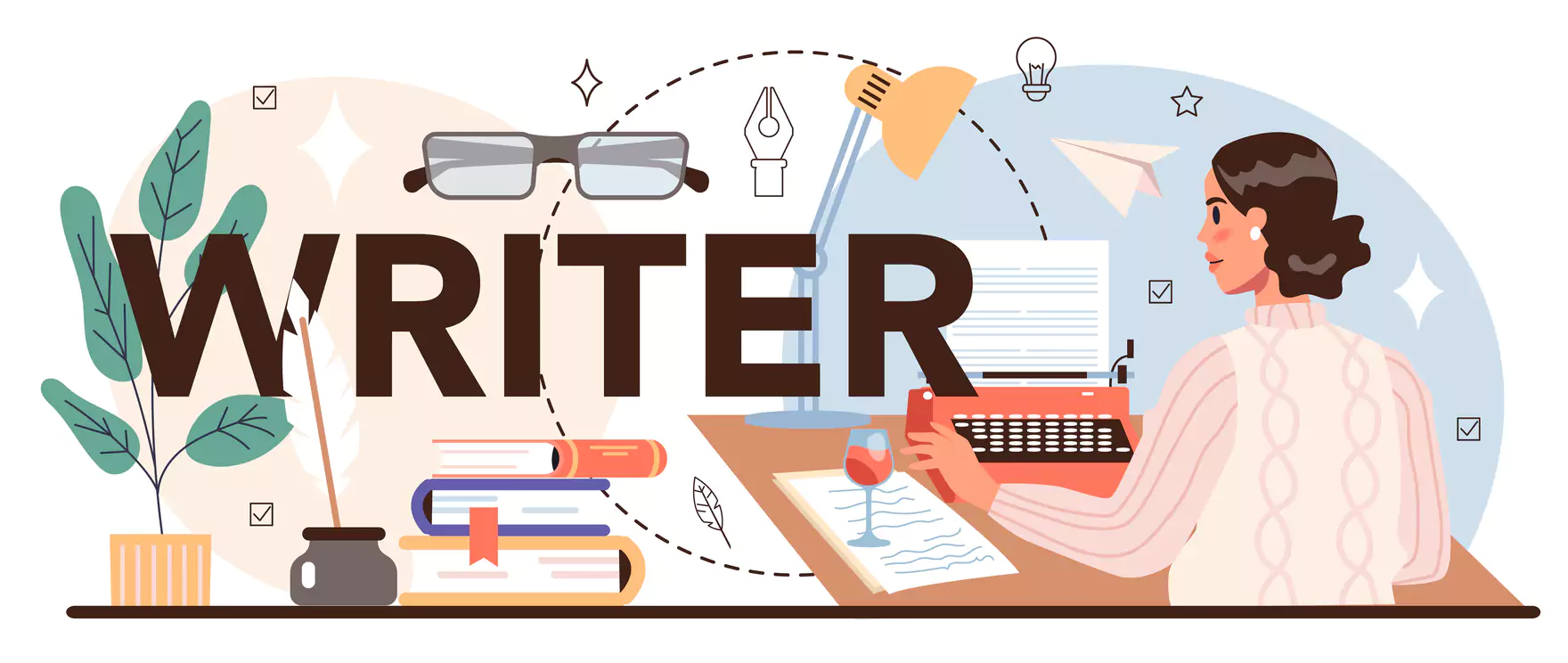 For the wordsmiths among us, speech to text transcription can be a game-changer. It allows them to capture interviews, quotes, and speeches accurately, making their writing more authentic and engaging. It's like having a secret weapon in their arsenal of storytelling tools.
B. Medical and Legal Professionals
Accuracy is paramount in the medical and legal fields, and speech to text transcription is here to save the day. It helps professionals create accurate records of consultations, meetings, and legal proceedings. It's like a guardian angel, watching over the critical details.
C. Business and Marketing Experts
In the fast-paced world of business and marketing, speech to text transcription can make all the difference. It enables the efficient creation of meeting minutes, conference call notes, and video subtitles. It's like a trusty steed, carrying them through the wild terrain of the corporate world.
2. People with Disabilities
For individuals who are deaf, hard of hearing, or have speech impairments, speech to text transcription provides a vital bridge to communication. It ensures that everyone can access and understand essential information, breaking down barriers and fostering inclusivity. It's like a superhero, championing equality and accessibility for all.
3. General Users for Daily Tasks
From students taking lecture notes to busy parents capturing their child's first words, speech to text transcription has something for everyone. It's a versatile tool that can make daily life easier, more organized, and more enjoyable. It's like a trusty Swiss Army knife, always ready to lend a hand when needed.
Why use Speech to Text Transcription?
1. Time and Cost Savings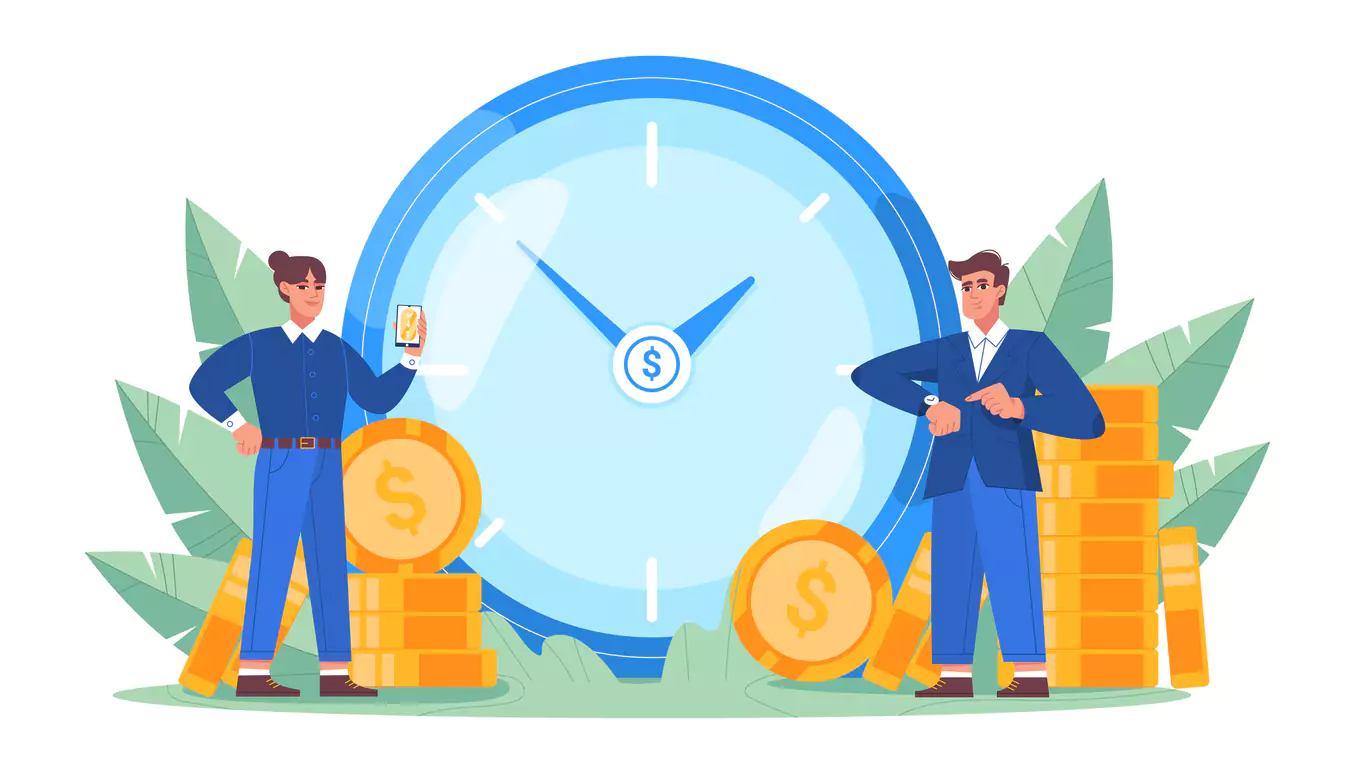 Imagine having a personal genie that could save you time and money. Speech to text transcription does just that! By automating the transcription process, you can save precious hours spent on manual transcription and allocate your resources more efficiently. It's like having a magical helper, lightening your workload every step of the way.
2. Improved Accessibility
In today's world, inclusivity is the name of the game. Speech to text transcription ensures that everyone, including those with hearing impairments, can access and understand spoken content. It's like a friendly bridge, connecting people and fostering understanding.
3. Enhanced Searchability and Organization
Lost in a sea of information? Fear not, speech to text transcription is here to help! By converting spoken content into text, it becomes searchable, making it easier to find and organize essential information. It's like having a personal librarian, keeping your knowledge neatly cataloged and ready for use.
4. Increased Productivity
With speech to text transcription by your side, productivity will soar to new heights. By automating the transcription process, you can focus on more critical tasks, making the most of your valuable time. It's like having a productivity-boosting sidekick, cheering you on to greater success.
When to use Speech to Text Transcription?
1. Meetings and Conferences
Navigating the world of meetings and conferences can be a daunting task. But with speech to text transcription, capturing essential discussions and decisions becomes a breeze. It's like having a personal stenographer, ready to record every word.
2. Interviews and Podcasts
For those seeking to document interviews or create transcripts of podcasts, speech to text transcription is the perfect solution. It allows you to transform spoken content into engaging, accessible text, perfect for sharing with your audience. It's like having a magical wand, turning spoken gold into written treasure.
3. Video and Audio Content
In the age of multimedia, speech to text transcription is the key to unlocking the full potential of your content. By creating transcripts and subtitles, you can make your videos and audio files more accessible and user-friendly. It's like having a secret decoder ring, revealing the hidden messages within your content.
4. Voice Assistants and Dictation
For those who prefer to dictate their thoughts, speech to text transcription is a game-changer. It allows you to harness the power of voice assistants and dictation software to create written content with ease. It's like having a personal scribe, always on hand to jot down your every word.
Types of Speech to Text Transcription Services
1. Free Online Tools
If you're on a budget or need a quick fix, free online transcription tools can be a lifesaver. They use automated speech recognition technology to convert audio to text in a snap. It's like having a friendly robot, eager to assist with your transcription needs.
2. Paid Professional Services
For those in search of higher accuracy and quality, paid professional transcription services are the way to go. These services employ human transcribers or advanced software to ensure your transcripts are as accurate as possible. It's like having a team of transcription experts, working tirelessly to deliver the perfect text.
3. Hybrid Solutions
Can't decide between human and machine? Fear not, hybrid solutions combine the best of both worlds. These services use both automated speech recognition and human editing to create high-quality, accurate transcripts. It's like having a dynamic duo, joining forces to conquer the world of transcription.
How to Choose the Right Speech to Text Transcription Service?
1. Accuracy and Quality
When searching for your transcription soulmate, accuracy and quality should be top priorities. After all, nobody wants a garbled mess of a transcript. Look for services that guarantee high accuracy rates and deliver top-notch, polished transcripts. It's like seeking out the most trustworthy and reliable friend in a sea of acquaintances.
2. Turnaround Time
In the fast-paced world we live in, time is of the essence. Look for transcription services that offer quick turnaround times without sacrificing quality. It's like finding that perfect balance between speed and precision, a harmonious marriage of efficiency and excellence.
3. Pricing and Budget
Money talks, and finding a transcription service that fits your budget is crucial. Compare pricing structures and choose one that offers the best value for your needs. It's like bargain hunting for the perfect pair of shoes – a thrilling quest to find the best deal without compromising on style or comfort.
4. Security and Confidentiality
We all have secrets, and ensuring the security and confidentiality of your transcribed content is essential. Look for transcription services that employ strict security measures and respect your privacy. It's like entrusting your deepest, darkest secrets with your most loyal and trustworthy friend.
5. Customization Options
One size doesn't always fit all, and having customization options for your transcription needs is a game-changer. Seek out services that offer tailored solutions, such as speaker identification or time-stamping. It's like finding that perfect piece of clothing that's been designed just for you, fitting and flattering in all the right places.
Tips for Improving Speech to Text Transcription Accuracy
1. Quality of Audio Input
Garbage in, garbage out. To achieve the highest possible transcription accuracy, start with a clear and high-quality audio input. It's like cooking with the finest ingredients, ensuring a delectable and exquisite final result.
2. Speaker Identification
Help your transcription service help you by providing speaker identification whenever possible. This makes it easier to attribute dialogue accurately and create a polished, professional transcript. It's like painting a vivid picture, complete with all the necessary details and colors.
3. Use of Context and Domain-specific Language Models
Sometimes, context is everything. To improve transcription accuracy, ensure your service is using contextual and domain-specific language models that understand your industry's jargon and nuances. It's like having a knowledgeable and experienced guide, navigating the complexities of your world with ease.
4. Post-Transcription Editing and Proofreading
Even the best transcription services may require a bit of post-transcription love. Take the time to edit and proofread your transcripts to catch any errors and polish them to perfection. It's like applying the final, finishing touches to a masterpiece, making it truly shine.
Applications of Speech to Text Transcription
1. Assistive Technologies
Speech to Text Transcription plays a vital role in assistive technologies, providing accessibility solutions for individuals with hearing impairments or communication difficulties. By converting spoken language into text, it enables real-time captions, transcription services, and text-based communication for those who rely on it.
2. Voice Assistants and Chatbots
Voice assistants and chatbots use Speech to Text Transcription to understand and process user commands. By converting user speech into text, these AI-powered applications can analyze and respond to user requests, providing a seamless, hands-free experience.
3. Meeting and Conference Transcriptions
In professional settings, Speech to Text Transcription can be used to transcribe meetings, conferences, and webinars, providing accurate and searchable records of events. This helps attendees review and reference key points, ensuring that important information is documented and accessible.
4. Language Learning and Education
Speech to Text Transcription can be a valuable tool in language learning and education. By transcribing spoken language, learners can analyze and compare their speech with written text, improving their pronunciation, grammar, and comprehension. Additionally, transcription can be used in educational settings to create accessible learning materials for students with diverse needs.
5. Video and Audio Content
For video and audio content creators, Speech to Text Transcription enables the generation of captions, subtitles, and transcripts, making their content more accessible and discoverable. This not only benefits viewers with hearing impairments but also helps in reaching a wider audience and improving search engine optimization (SEO).
Frequently Asked Questions (FAQs)
1. What is speech to text transcription?
Speech to text transcription converts spoken language into written text using specialized software, voice recognition technology, or human transcription services.
2. How does speech to text transcription work?
Speech to text transcription works by analyzing audio input, recognizing speech patterns and sounds, and converting them into corresponding text using algorithms or human transcribers.
3. What are some applications of speech to text transcription?
Applications include transcription of meetings, interviews, podcasts, video content, voice assistants, accessibility services, and real-time captioning.
4. Can I trust the accuracy of speech to text transcription?
Accuracy varies depending on the software or service used, audio quality, speaker clarity, and background noise. Human transcription services generally provide higher accuracy.
5. Are there any free speech to text transcription tools?
Yes, several free tools are available, such as Google's Voice Typing, Otter.ai, and Microsoft's Dictate. However, these tools may have limitations in terms of accuracy and features.