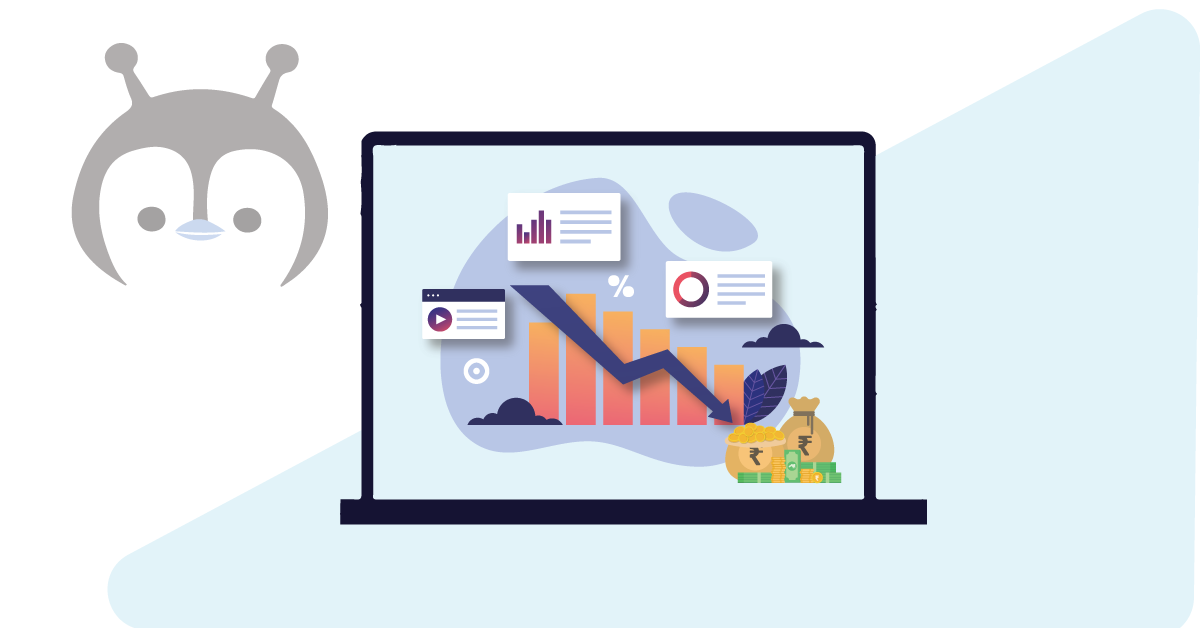 Whether you like it or not, technology is being utilized to automate almost everything that can be automated to make life simpler. Consider some of the services we now rely on to get through our increasingly challenging lives. As consumers, we are always looking for the next best gadget to make our lives simpler.
Your website works as a public image of your company. Consumers no longer go to stores to look at things or place orders; instead, they go to websites to take action. People want to make informed purchases, receive order updates, and find simple, quick answers to their problems. AI is required to achieve these customer expectations. That's where BotPenguin pops in.
Continue to read to find out more about why is BotPenguin the best platform to develop a chatbot for a website.
Is A BotPenguin Chatbot Essential For Your Website?
You can photograph checks to deposit them in your bank accounts instead of going to the bank. With simple taps on your smartphone, you can catch a trip to almost anyplace without ever having to speak to the driver or bringing out any form of payment. You may now buy a car online and have it delivered to your home, eliminating the need to haggle with a salesperson. There are a plethora of more examples we could use here. Conversion rates on websites were as low as 2% before chatbots. Since conversational chatbots made their websites more engaging, early adopters experienced significantly higher conversion rates after deploying chatbots. Businesses have realized that websites are no longer a one-way communication medium. It's no different in the marketing world. Consumers expect firms to interact with them more straightforwardly. They don't want to make a phone call and seek assistance. Chatbots don't want to fill out a form and then wait for someone to contact them. They expect immediate answers to their inquiries and be in charge of the conversation. Consumers are drawn to chatbots because they are an "easy" option.
What is a BotPenguin Chatbot?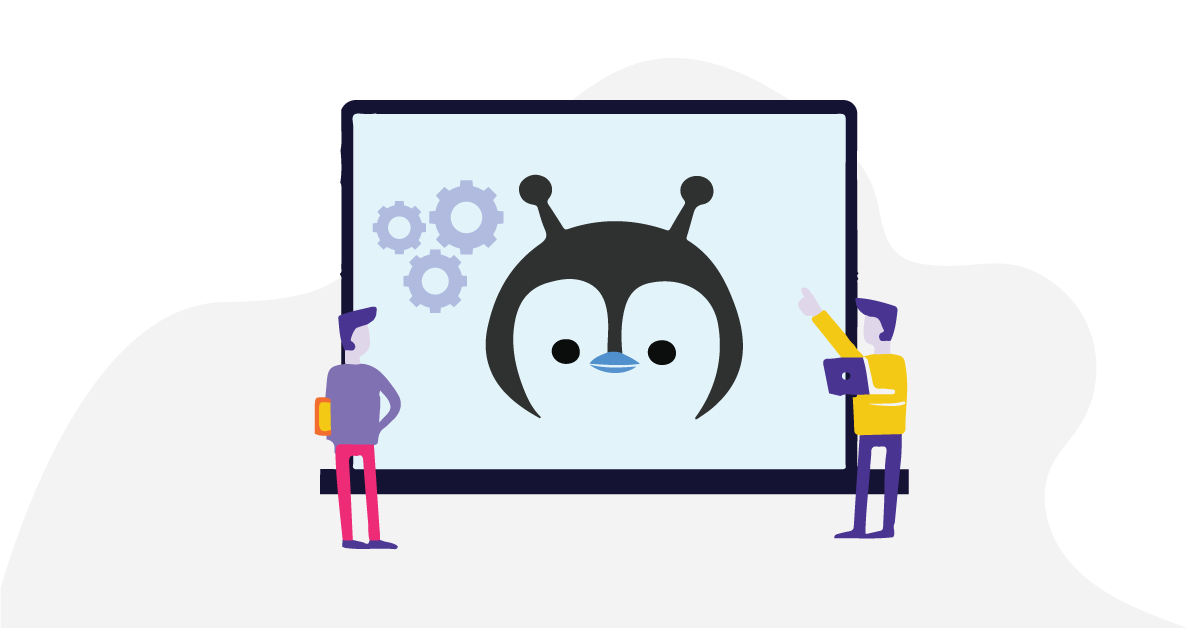 BotPenguin is a chatbot platform that may use in conjunction with a drag-and-drop template to assist in creating bots. It provides features that aid in creating chatbots, such as simple plugin connections, machine learning, analytics integration, and smart AI. The principles of machine learning and AI can be complex for those with little technical understanding, which is where BotPenguin comes in since its easy drag and drop template makes the process easier for users. There may be times when you need to capture the chat within the bot. BotPenguin has a smart mechanism here, whereby a human takeover capability ensures a smooth shift from bot to person. This service is free for one of the bots, but there is a fee for subsequent services.
Why BotPenguin Is Best Platform To Develop Chatbot For Website?
This why the BotPenguin is the best platform to develop chatbot for website:
Build Brand Trust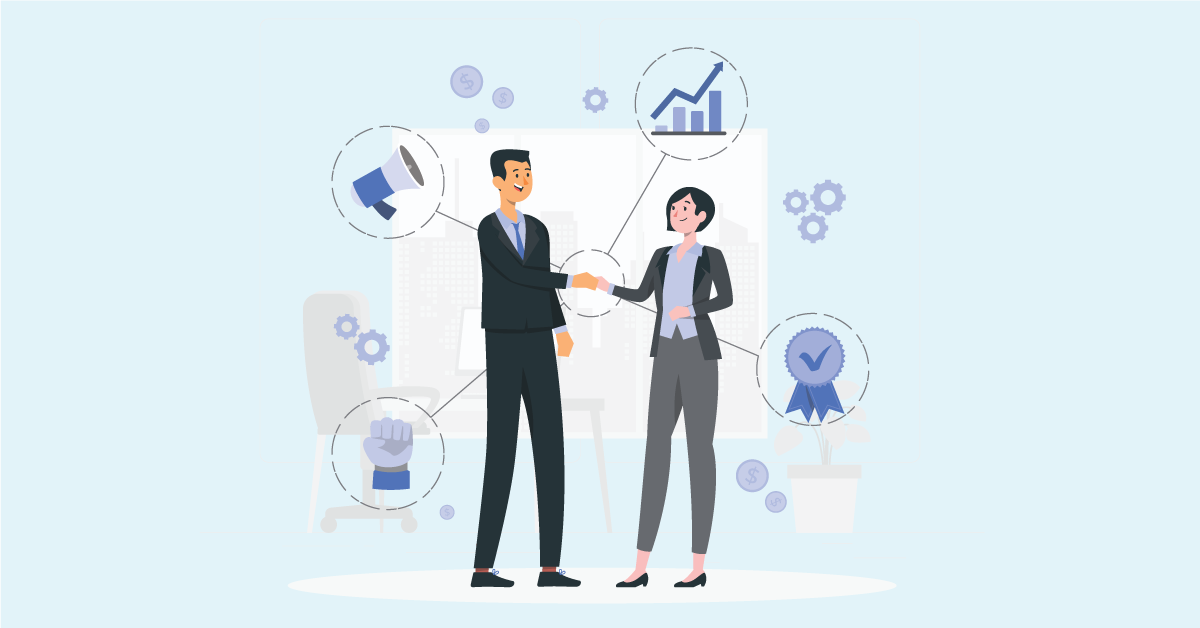 BotPenguin chatbots can help your company gain reputation and trust. AI chatbots are typically a potential customer's first interaction with your organization, giving you the perfect opportunity to educate them about your products and services. BotPenguin chatbot create an indelible impression on clients, creating a solid bond between them and your business, with 24-hour availability. According to research, more than half of customers want a firm to be open 24 hours a day, seven days a week. While waiting for the next available operator for minutes is not yet a solved problem, chatbots are the most likely to address it. Maintaining a 24-hour response system ensures that the vendor and the client are in constant contact. Of course, the value of this advantage is related to the effectiveness of the bots. Even if they're accessible 24 hours a day, Bots that can't answer simple consumer questions don't bring value. At this time, the primary concern is how well chatbots can comprehend and resolve consumer issues. Finally, promoting bot availability 24 hours a day, seven days a week, may cause resentment if bots are unavailable due to security or maintenance difficulties.
Endless Patience
While both customer service representatives and consumers lose patience from time to time, BotPenguin chatbots are currently incapable of doing so. The frustration of the employee and the client while resolving a problem is one of the human-related failures. For the firm to maintain high levels of customer satisfaction, the representative must be as patient as possible. BotPenguin chatbots have a degree of patience that no human can match. A problem with human-sourced customer assistance may now be rectified immediately.
Omnichannel Integration
As you want a single bot to perform numerous tasks, it must have omnichannel capabilities. BotPenguin chatbot platform powered by AI that you can use on your website, social media channels, digital advertisements, mobile messaging applications, and other platforms. Check if the user interface is adaptable enough to deliver an extraordinary experience across all media. When looking for a customer care chatbot, look for one that offers cross-channel help. The BotPenguin bridge the gap between numerous digital channels in terms of user discussions. It implies that even if users go from one channel to another, your bot will remember them and their interactions.
Personalization
BotPenguin chatbots may also collect information from website visitors that can be used to better your messaging approach. For example, suppose you want to provide a discount to high-quality leads only. In that case, the BotPenguin chatbot may gather data like time spent on the discussion, page navigations, conversation history, or other lead-scoring factors to qualify the lead. Based on this information, you may determine if the lead qualifies for the discount and even set up automatic triggers to deliver the discount to qualified leads with no manual work.
Instant and Consistent answers
An operator may focus on one consumer and address one question at a time. On the other hand, a BotPenguin chatbot may answer thousands of inquiries at once. Instant answers are possible because of the cloud, the internet, and software procedures.
Cost Savings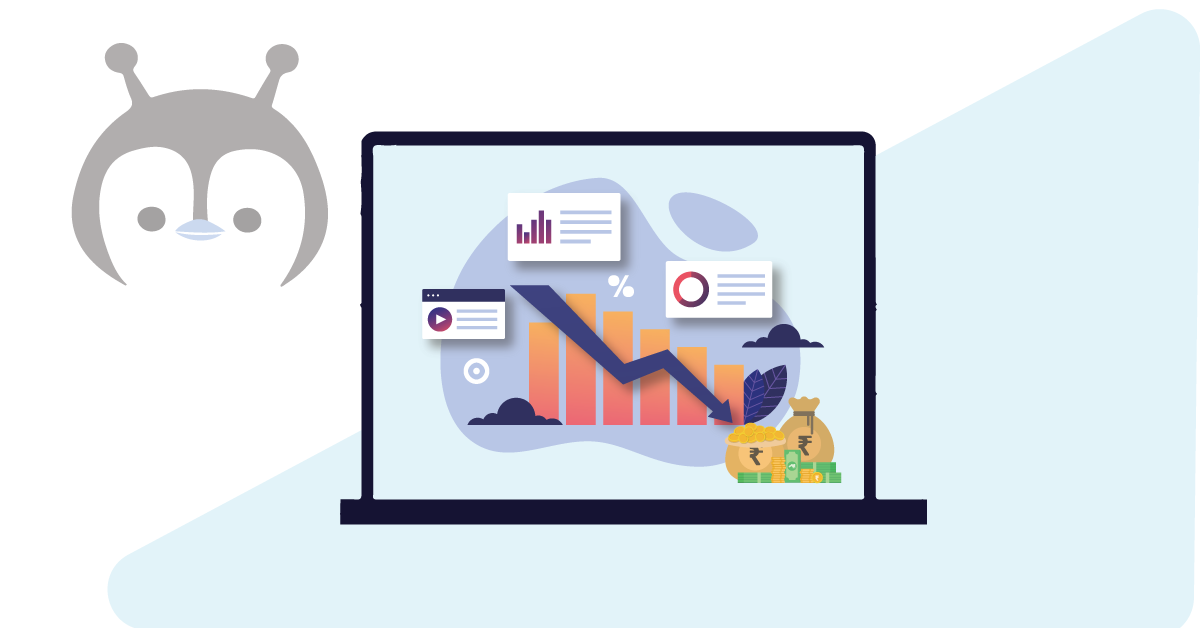 The requirement for companies to expand their customer care department met by deploying increasingly proficient chatbots that can handle increasingly complicated inquiries. Chatbot deployment will result in a certain level of investment charges. However, compared to customer service salaries, infrastructure, and education, this cost may be cheaper. Aside from the initial investment fees, the additional costs of BotPenguin chatbots are minimal. These features might include things like guaranteeing and increasing chatbot security. However, expecting expenses to fall in the long run is unrealistic. According to Juniper Research, the cost savings from deploying chatbots in the banking industry would be $209 million in 2019 and $7.3 billion by 2023.
Speech Recognition and Natural Language Processing
The scalability of a business chatbot is determined by its training, which is why BotPenguin chatbot platform have speech recognition and natural language processing. This technology will determine chatbot's capacity to sustain accurate chat and voice dialogues. A conversational AI platform with speech recognition and natural language processing (NLP) tends to provide the most incredible experience. Such bots can recognize users' purpose and emotions in real-time, allowing them to reply appropriately. According to a survey, roughly 75% of buyers prefer to shop on their non-English, native language websites, implying that your worldwide audiences will be more receptive if you can communicate in many languages. BotPenguin chatbots may be programmed to identify and respond to common worldwide languages.
Increase Conversion Rates
After receiving only one chat answer, 50% of leads are likely to convert. Manually responding to each visitor is time-consuming, involves a lot of effort, and frequently results in a bottleneck of unanswered discussions. BotPenguin chatbots eliminate this barrier by automatically reacting to any user who contacts them via chat and guiding them closer to a purchase decision.
Instant Transactions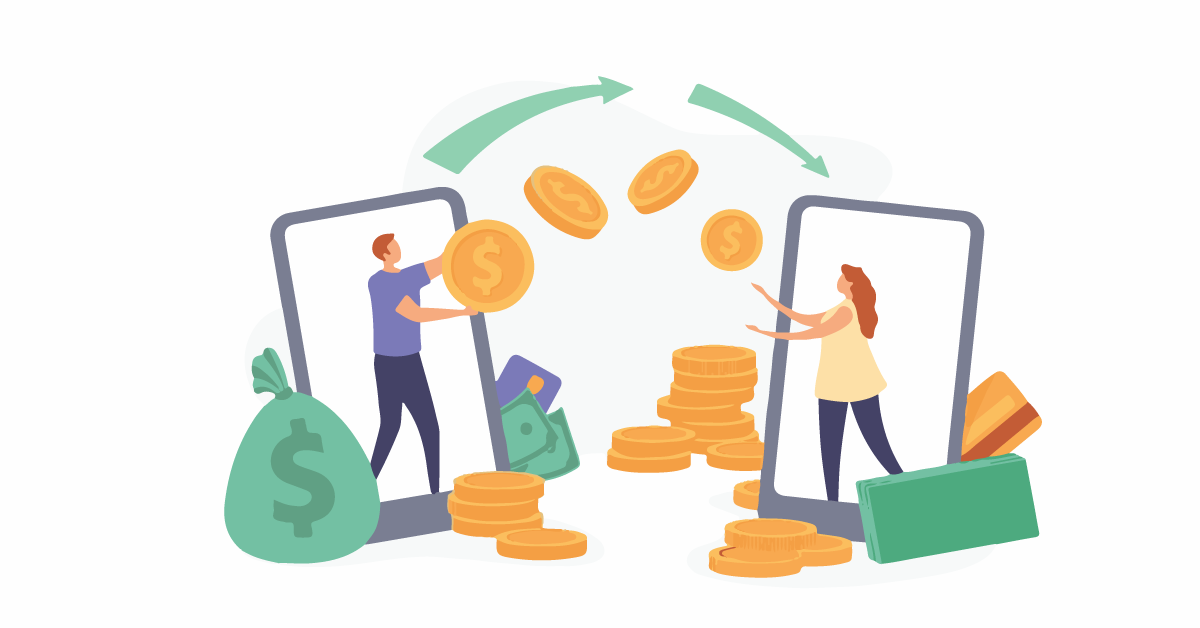 BotPenguin chatbots can do actions like altering or querying records extremely instantly, significantly increasing customer satisfaction.
BotPenguin helps in Reaching New Customers
BotPenguin chatbots help customers find what they're searching for quickly and easily, converting visits into time-sensitive leads. The days of waiting for a consumer to fill out and submit a contact form before receiving a response are long gone. BotPenguin chatbots answer quickly, ensuring that no leads are lost or misplaced. Our chatbot can help visitors convert into paying customers by assisting them with product or service purchases, scheduling meetings and appointments on the fly, connecting potential clients or customers with sales reps, and even helping visitors convert into paying customers by assisting them with product or service purchases.
Conversational Intelligence and Memory
The BotPenguin chatbot platform's intelligence and memory must comprehend, recall, recollect, and learn from user inputs, information, and data acquired during client interactions regularly. This trait also includes the capacity to choose and maintain context during interactions with humans. It is where machine learning, natural language processing, and natural language understanding come into play.
BotPenguin makes it easy to Grasp Your Clients
Customers seldom interact with your business. BotPenguin chatbots provide accurate, actionable records of your customers' top concerns, allowing you to improve your products and services. Consumer information influences the likelihood of a sale, and our chatbots help speed up the data collection process. BotPenguin chatbots can help businesses learn more about their customers' expectations. Customer-specific goals can be created based on the data supplied by the chatbot-customer interaction. BotPenguin chatbots give feedback to the firm, and modifications can be made when the data is analyzed.
BotPenguin gives you Increased Customer Interaction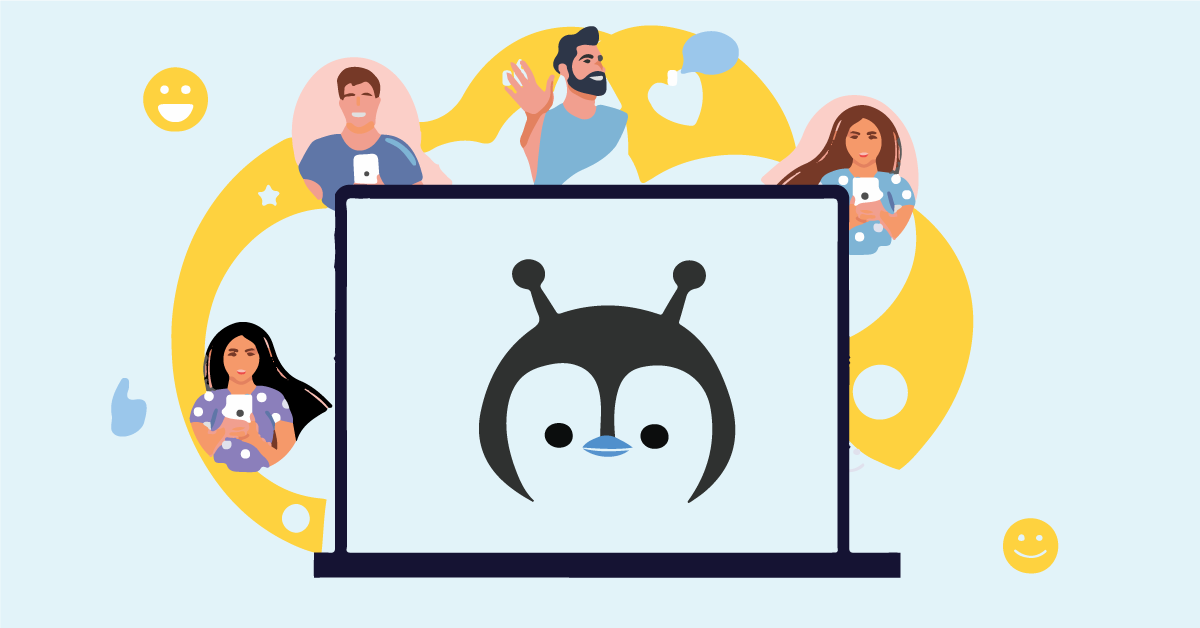 BotPenguin chatbots allow you to connect with your customers in new ways. BotPenguin chatbots can use to increase customer involvement by making timely recommendations and offers. Customers may use chatbots that engage with them in real-time to help them locate what they're searching for and weigh their alternatives.
BotPenguin: The Bottom Line
While you may readily discover a chatbot for sales and marketing, not all of them can help your company get the outcomes you need. As a result, you must seek the most advanced platform with all of the features above and benefits. BotPenguin is an AI powered chatbot builder website with high conversion rate and no code. Related Articles: Why BotPenguin is the best Chatfuel alternative? Why BotPenguin is the best alternative for Drift?