Do you ever think that your business needs a new marketing strategy? Or Do you feel that your business requires modern technology Or your business is lagging in the industry?
If yes, then you better think "out of the box" while formulating marketing strategies and engage the latest technology in your business because it can help you achieve all the objectives and make your business reach new heights.
Here are some of the exciting technologies that can help your business, such as Augmented Reality devices, Artificial Intelligence, Machine Learning, Drone cameras, Wearable Technology, and Chatbot for business.
When we talk about fastest growing technologies, we cannot deny the fact that Chatbot for business have proved to be the new wave in the industry.
This technology has changed the ways to reach out to customers, the way customers shop, and the ways to provide customer support.
Different ways in which chatbots help your business to grow
Explore the different ways in which chatbots help your business to grow
Customer support made easy
For a well-established company, answering user queries is the most critical tactic that goes a long way in getting you success. Interacting with users and giving them satisfactory responses must come naturally.
But, getting back to every customer feels like next to impossible.
With customer service chatbot, this process is simple as they never turn a user away and provides them 24/7 customer service and enhances customer experience by providing quick responses.

Lead Generation
Many times, due to incomplete information in the lead forms and lack of immediate assistance, prospective customers drop off. But with chatbot for business, it is no more a problem.
When appropriately integrated, lead generation chatbot can automatically drop new leads directly into your automation tool.
And if you wish to have long-term relations with your customers, you need an AI chatbot technology that will act as a personal relationship manager.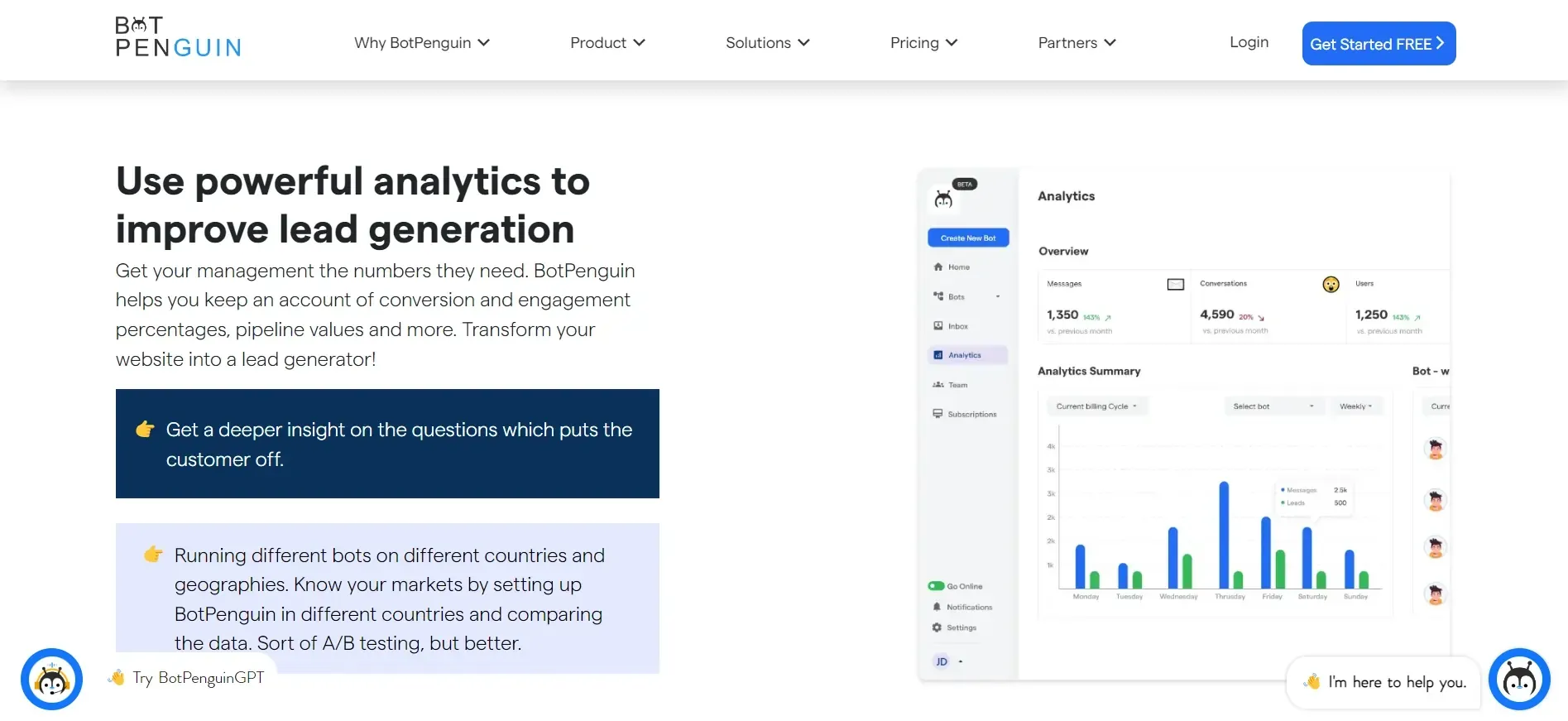 Provides personal assistance
Undoubtedly, the internet has made consumer's life much, but it also has made them even lazier. Customers now find it tiring to go through the website for finding a particular product.
They want secure options in a single click. And for that what better than a chatbot for the site.
These interactive chatbot for business chat with your customers and ask them what they are looking for and come up with relevant suggestions.
These prove to be much convenient to your users rather than going through the whole of the website searching for that one particular product.
For instance, you have an online bookselling site, and then your chatbot for business will ask your user-What genre of books would you like to read?
Once the user answers, it comes up with the relevant results and also suggests the best books based on the user's interests.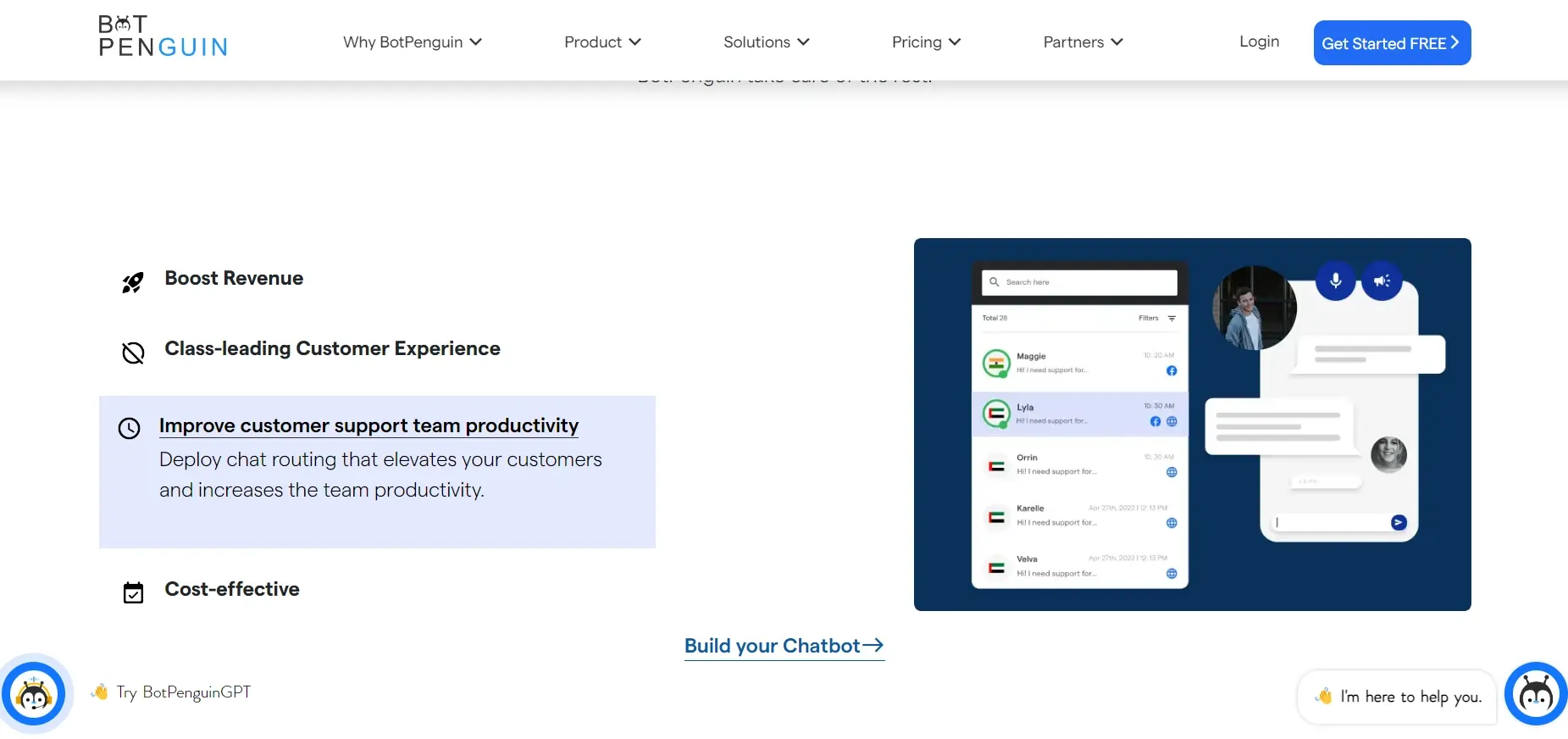 Increases sales by influencing buyer's decisions
Conversational AI provides a good user experience by engaging them into conversation first. Bots ask them specific questions and identify the user's intent to equip them further relevant suggestions.
That will provide a personalized experience to users who save a lot of user's time, and quick resolution to their queries also influence the buyer's decision.
And moreover, happy customers provide useful feedback and helps in increasing sales by further recommendations.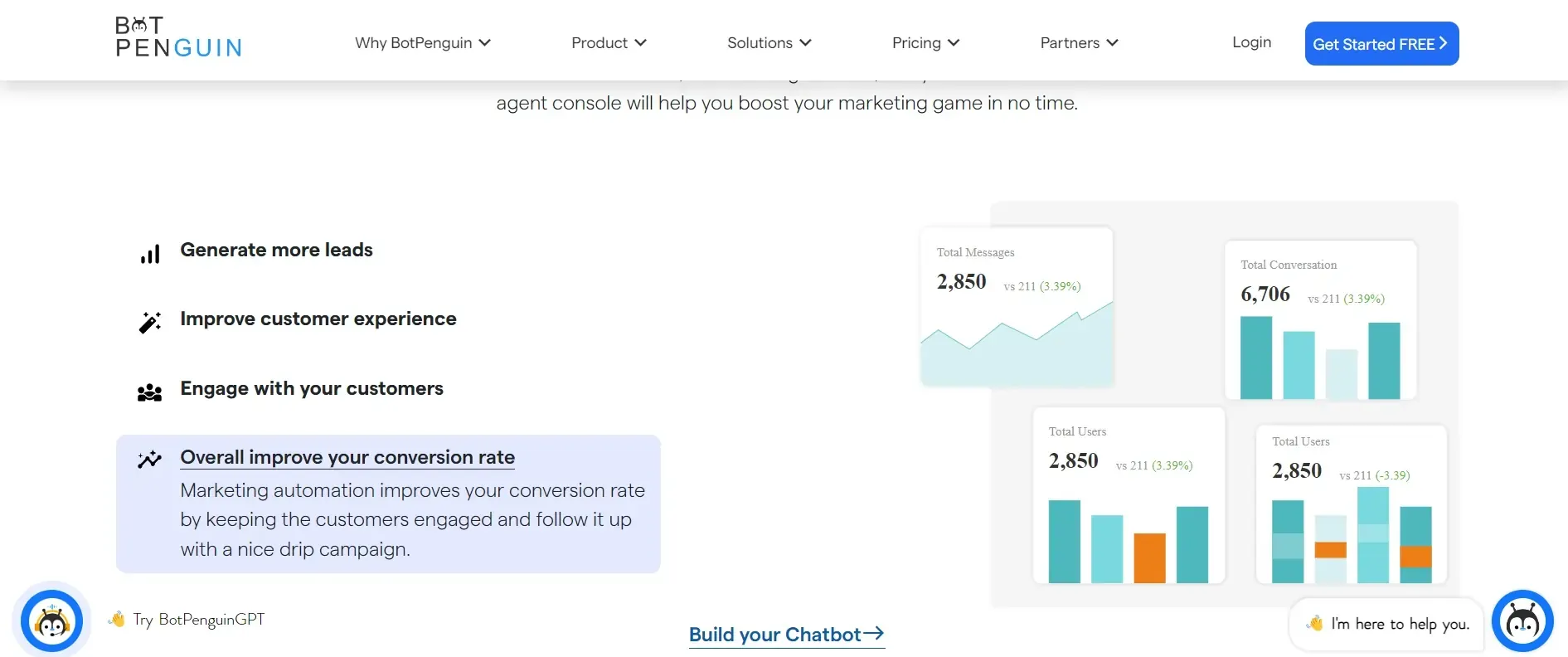 Savings
Chatbot for business not only helps you to increase engagement with users but also helps in cost-cutting operations.
They perform operations that a human would perform otherwise and saves you the need of engaging a large number of customer service personnel.
Besides, if you use BotPenguin to create a free chatbot for your business, then it allows you a lot of savings.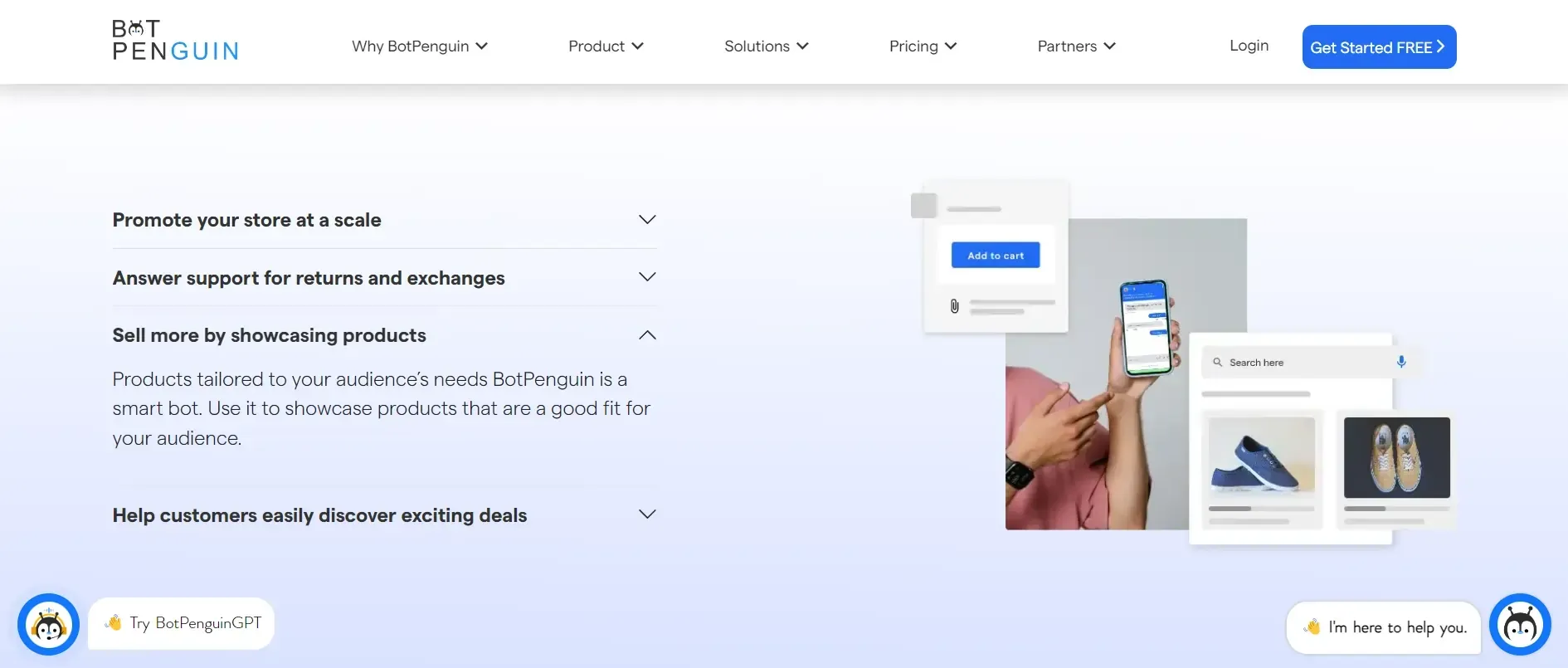 Conclusion
Nobody can deny the fact that the chatbots are evolving rapidly and growing into a large chatbot industry.
Its popularity signifies that it can easily handle various business operations and are continuously helping enterprises to increase customer engagement.
With daily use of chatbots, they are becoming even more intelligent, and it is no more a taboo in the minds of customers to interact with bots.
Customers now feel that chatbot for business are more helpful in providing assistance rather than a human.
"9 out of 10 customers would love to interact with brands through messaging."
Now you feel the necessity to engage chatbot in your business? Then try and create a FREE BotPenguin's Chatbot.
BotPenguin is an AI-powered chatbot maker that enables you quickly and easily to build custom chatbots to communicate and engage your customers on the website, Facebook messenger, and other chatbot platforms.
It offers reasonable pricing, which saves your huge chunks of investment.
We would like to know your opinions about our blog post; please provide your comments below