The rise and fall of a business depend upon the quality of customer service. Having loyal customers is essential for brand value. And to have such a long-term bond, the brand must provide easy, quick, and effective service. 65% of customers will move to the competitor after just one bad experience. Keeping this in mind, each business must have a CRM platform for managing and providing an excellent customer experience.
CRM software is an essential pillar of business growth and the core of customer experience. Every business needs the right tool to maintain customer loyalty. CRM platforms also manage automation, contacts, sales, and marketing processes. It provides communication channels that enable brands to communicate with their clients and teams without any hassle constantly.
When we talk about CRM, Pipedrive, Agile, and Salesforce CRM are a few of the best in their regime. So, to help you choose the best for you, we present you with the ultimate comparison guide.
What is Pipedrive CRM?
Timo Rein and Urmas Purde, two partners in a training and consulting firm, launched Pipedrive in 2010 after becoming frustrated with business CRMs designed for corporations and managers rather than end-users.
Pipedrive competed with larger, more complex CRMs in the small company sector by offering their straightforward solution at dirt-cheap costs.
Despite spending most of its time serving small firms, Pipedrive has recently begun introducing new capabilities to its higher plans to target more prominent organizations and boost investment returns.
What is Agile CRM?
Agile CRM is a comprehensive cloud platform that allows businesses to manage all tasks and activities throughout the customer lifecycle.
It offers features including contact management, a deal pipeline, lead scoring, project management, email marketing, and campaigns. Also, service automation and live chat thanks to integrated marketing, sales, and service modules.
Focusing on small businesses enables users to engage online, enhance outcomes with sales enablement, and keep insight into contacts while providing thorough assistance.
What is Salesforce CRM?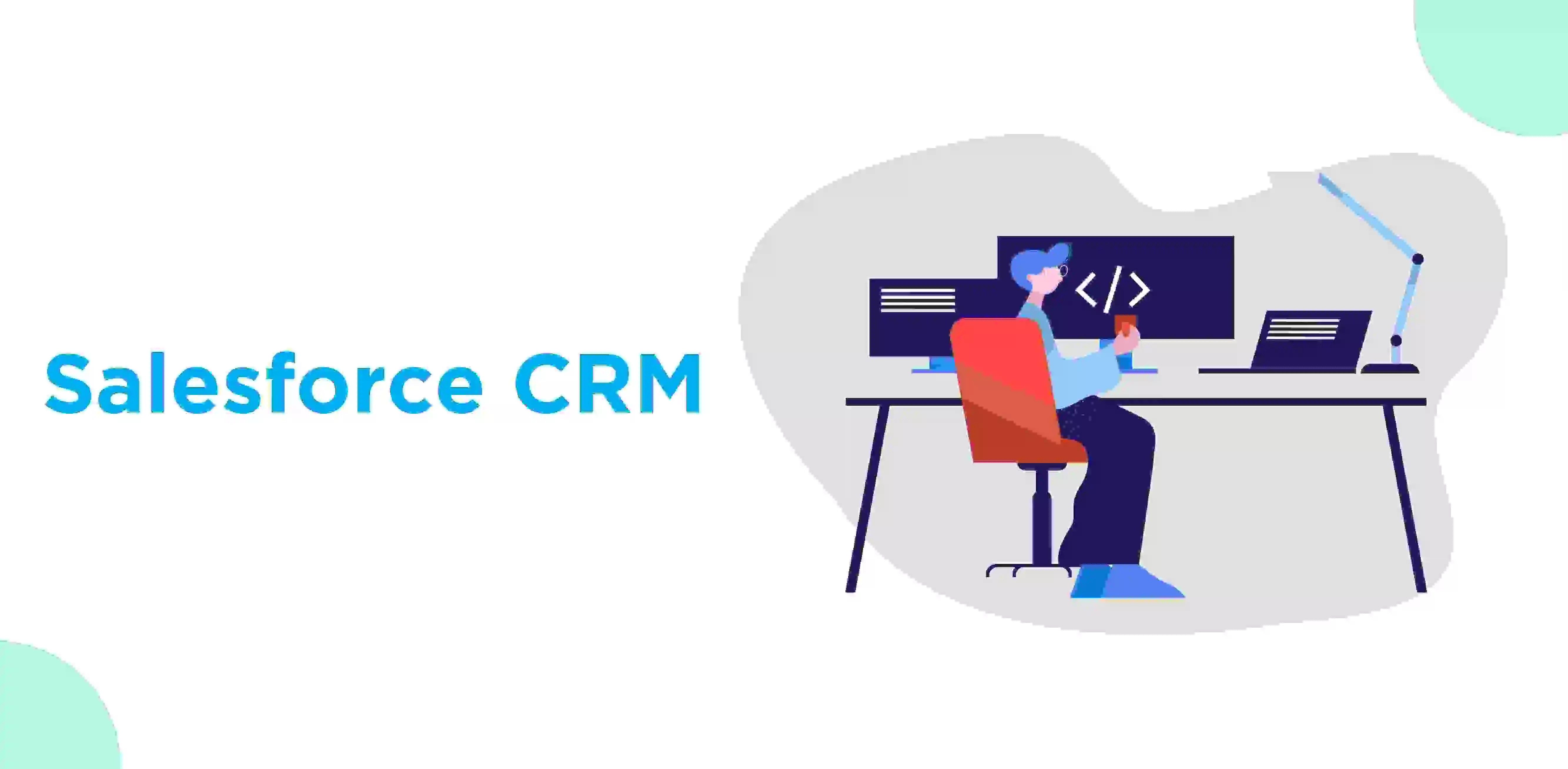 In 2019, Salesforce had a 19% market share, making it the largest CRM provider globally.
It was established in 1999 by a former Oracle executive in California. Today, Salesforce provides businesses with a sizable platform consisting of a collection of building blocks used to create anything. It offers the ability to personalize everything and promises to link to any other software you may be using.
Since Salesforce Essentials is simply a condensed version of the entire platform, this does not prevent Salesforce from providing its products to small firms.
Pipedrive CRM vs Agile CRM vs Salesforce CRM
Comparing Pipedrive, Agile CRM, and Salesforce: Choosing the best CRM for your needs.
1. Design
Comparing Pipedrive, Agile CRM, and Salesforce: Design
Pipedrive CRM
The foundation of Pipedrive's user-friendly design is its use of highly adaptable pipelines. According to the development of your company, you may establish several channels that can be added, withdrawn, or shifted whenever you choose.
You may evaluate the information in the dashboard to determine your next move in the sales process. Additionally, you may arrange meetings, calls, emails, etc., with this CRM system to keep your team updated.
Agile CRM
Agile CRM is a customer relationship management program tailored to small and medium-sized organizations.
This platform strongly emphasizes integrating sales, marketing, customer support, social media marketing, and other internet channels. By doing that, businesses can increase customer engagement, optimize the customer lifecycle cycle, and ultimately enhance conversion and profit.
Salesforce CRM
Because so much sample data and information appears as soon as you log in, Salesforce's CRM system is renowned for its complexity. As mentioned in the overview section, Salesforce offers several sub-applications that may assist users with various activities.
These include Lead Generator, Sales Leadership, Sales Console, Salesforce Chatter, Relationship Manager, and Sales Generator. For new customers, Salesforce also provides tutorials to hasten the learning curve.
Which is better: Agile CRM
2. Contacts and communication
Comparing Pipedrive, Agile CRM, and Salesforce: Contacts and communication
Pipedrive CRM
A CRM system's ability to effectively handle contacts is one of its key requirements. This data is shown in Pipedrive customized based on the information, such as emails, concluded deals, finished or necessary actions, etc.
The direct interaction with your clients is made easier with Pipedrive mail, another crucial component of this CRM system. It generates a unique email that is instantly linked to your client interactions or deals and makes keeping track of the process simpler.
Agile CRM
Agile CRM's contact management functionality allows you to centrally store all of your contacts in a system that is available to all users. Additionally, you may view a contact's social media accounts, lead ratings, interaction points, communication history, and associated tasks.
Using the contact management function, you may access comprehensive histories of contact activity, including emails, site material read, and social media activity.
Salesforce CRM
Salesforce allows you to upload considerably more contact information than any other CRM system, one of its distinctive critical features.
When Outlook or Gmail are integrated with Salesforce, it is possible to track the pertinent CRM data in every email and update pipeline directly from your inbox. Chatter, an internal CRM "social network" that enables team members to stay connected and informed, supports team collaboration.
Which is better: Salesforce CRM
3. Integration
Comparing Pipedrive, Agile CRM, and Salesforce: Integration
Pipedrive CRM
Slack, Outlook, and Outfunnel are just a few of the well-liked third-party services that Pipedrive integrates. The Pipedrive Marketplace displays all of the apps with which it is compatible, along with information about which are the most popular and highly rated.
You don't even need to switch windows to utilize several programs because they are apps that run directly within Pipedrive. If the marketplace doesn't have what they want, Pipedrive also provides an API that enables businesses to create their apps.
Agile CRM
Agile CRM integrates many tools and programs for building websites, automating marketing campaigns, handling accounting transactions online, and facilitating eCommerce. The following are a few integrations for Agile CRM:
WordPress
Mailchimp
Shopify
FreshBooks
Stripe
Zapier
Salesforce CRM
Salesforce interacts nicely with all major names in sales and marketing, including G Suite, Mailchimp, and Quickbooks, as you might anticipate from a market leader in CRM. Compared to other CRM solutions, it seems to have fewer integrations. The developers want you to use Salesforce software more frequently than other platforms.
There is an AppExchange available, though, where you may create your apps or locate apps created by the community.
Which is better: Agile CRM
4. Reporting
Comparing Pipedrive, Agile CRM, and Salesforce: Reporting
Pipedrive CRM
The three primary forms of data used in Pipedrive's advanced sales reporting are as follows:
Effort in activities (data about emails sent and received, added and completed activities)
Pipeline efficiency (data about new deals, progress, velocity, and conversion)
Results of sales (data about won and lost deals)
Agile CRM
Analyze the performance of the company across key indicators. Investigate page visits and length, discover the source of website users, follow contact habits, obtain a general idea of the sales funnel, and more.
It controlled data analysis with the help of report modifications and delivery planning.
Salesforce CRM
As thorough as the tasks you may perform inside the system, Salesforce CRM reporting is also possible. Without IT assistance, reports are generated for Customer Support, Accounts, and Contacts.
Which is better: Pipedrive CRM
5. Support
Comparing Pipedrive, Agile CRM, and Salesforce: Support
Pipedrive CRM
Pipedrive offers help around the clock, every day of the week. In contrast to other CRM products, which often only provide support if you pay for a higher level of service and frequently only during business hours.
When the program is loaded, you may contact help by clicking the question mark in the upper right corner.
Agile CRM
Agile CRM offers free email support to users of the free package twenty-four hours a day, seven days a week. For premium customers, the support staff is available via phone or email from 9 a.m. to 5 p.m. EST, Monday through Friday.
On its website, Agile CRM provides free seminars for consumers to learn more about its solutions.
Salesforce CRM
Unless you have a "severity one" issue, which Salesforce characterizes as a "serious" issue that impacts all users and involves "system unavailability and data integrity concerns with no workaround available," Salesforce does offer phone assistance. It is excellent support at that. However, you must pay for it.
Which is better: Salesforce CRM
6. Pricing
Comparing Pipedrive, Agile CRM, and Salesforce: Pricing
Pipedrive CRM
Pipedrive CRM pricings are:
Essential: $15/month per user
Advanced: $29/month per user
Professional: $59/month per user
Enterprise: $99/month per user
Agile CRM
Agile CRM pricings are the following:
Free: $0
Starter: $14.99/month
Regular: $49.99/month
Enterprise: $79.99/month
Salesforce CRM
Salesforce CRM pricing is:
Essentials: $25/month per user
Professional: $75/month per user
Enterprise: $150/month per user
Unlimited: $300/month per user
Which is better: Agile CRM
7. Ease of Use
Comparing Pipedrive, Agile CRM, and Salesforce: Ease of Use
Pipedrive CRM
Where Pipedrive excels is in usability. It offers a terrific dashboard that lets you see everything you require, giving you a quick overview of your leads' current status and recommending the next step you and your team should take.
The activities and objectives function does a terrific job of assisting you in developing fresh ideas that might help your business advance (more on that later).
Agile CRM
Agile CRM allows for simple and cost-free account creation. Within minutes, you're up and running, and as soon as you do, an onboarding video walks you through all the essential features.
Agile CRM makes it challenging to utilize the more complex features since there aren't enough cues and the UX is a little stale. It makes it difficult to become acclimated to the product.
Salesforce CRM
Salesforce also performs well in terms of usability. However, it has specific issues. You and your team may need to overcome a significant learning curve because it is such robust software with many functions.
Which is better: Agile CRM and Pipedrive CRM
8. User Experience
Comparing Pipedrive, Agile CRM, and Salesforce: User Experience
Pipedrive CRM
Users have given Pipedrive 4.6 out of 5 stars. Most compliments underline how easy-to-use and simple the CRM system is, and several noted how many integration options are available. However, several consumers voiced their displeasure over the lack of some sophisticated features that become useful as the company expands.
Additionally, for specific customers, the impossibility of integrating SAP, Oracle, and Microsoft Dynamics proved to be a significant drawback. The absence of a desktop application was a further drawback noted.
Agile CRM
Agile CRM does a fair job of adequately addressing various CRM-related topics.
Combining data from several channels into a single system and producing complex reports that aid in creating the ideal workflow for marketing and sales automation maximizes conversions.
Salesforce CRM
Salesforce received a rating of 4.4 out of 5, indicating that many users also adore it. The prospect of producing useful reports and the fact that it is excellent at data tracking have received the most favorable feedback.
On the other side, many users are unhappy with the design's complexity since it necessitated training for new hires. Others have said that the notion of integrating sub-applications is just too overwhelming.
Which is better: Pipedrive CRM
Our Review
If you're unsure which of these CRMs to use, we can assist you in making your decision. We recommend giving Pipedrive CRM a try if you're searching for an easy-to-set-up and simple-to-use CRM for startups. Any organization will fit with Pipedrive's simple features and integrations.
Agile CRM is a good option for small businesses and startups. If your CRM needs are essential, there is nothing to lose because you don't even have to give your credit card number. If you aren't quite ready to create an account, the demo will offer you a clear idea of what Agile CRM will be like to use.
Salesforce CRM can be a good option if you're seeking a comprehensive CRM that can handle any task for your company. At first, Salesforce's connectors and functionalities could be challenging to understand, but everything will be simple once you do.
Frequently Asked Questions (FAQs)
Which is better Pipedrive or Salesforce?
The better choice between Pipedrive and Salesforce depends on specific business needs and preferences. Pipedrive is ideal for smaller businesses with a focus on sales pipeline management, while Salesforce is a more comprehensive CRM solution suited for larger enterprises with diverse requirements.
What are the key differences between Pipedrive CRM, Agile CRM, and Salesforce?
Pipedrive excels in its simplicity and sales pipeline management, Agile CRM offers comprehensive marketing automation, while Salesforce is renowned for its enterprise-level capabilities and vast integrations.
What are the pricing structures of Pipedrive CRM, Agile CRM, and Salesforce?
Pipedrive and Agile CRM generally offer more affordable pricing options, including free plans for basic features, whereas Salesforce tends to have higher costs, especially for advanced functionalities.
How does the customer support differ between Pipedrive CRM, Agile CRM, and Salesforce?
Pipedrive and Agile CRM typically provide responsive customer support via various channels, while Salesforce's support options are more extensive and tailored to enterprise-level clients.
What unique features does each CRM offer?
Pipedrive stands out for its user-friendly interface and visual sales pipeline, Agile CRM includes advanced marketing automation tools, and Salesforce offers robust customization and integration capabilities.
Can I migrate data from one CRM to another easily?
Data migration can vary depending on the CRM, but most platforms, including Pipedrive, Agile CRM, and Salesforce, offer tools and services to assist in the smooth transfer of data between systems.