According to data provided by DMR Business Statistics, there are approximately 70 million users of Zoho. Zoho CRM is the perfect tool for generating more leads, increasing sales, and managing your business. It empowers your business to the global market. You can customize the software as per your needs. There are numerous tasks that Zoho CRM performs to ease your efforts and accomplish your goals faster. They offer different tiers for their services based on your company's size and your utility. Despite using Zoho CRM, you might face issues like it is still time-consuming. You have to put a lot of energy into completing your daily tasks. This article brings awareness regarding some of the common mistakes that we are making to slow our productivity. The blog will help you understand the common Zoho CRM mistakes that you should avoid to give a boost to your workflow.
Zoho CRM
Zoho is an Indian technology company that develops web-based applications; it provides CRM facilities, an online workplace for teams, and more. Zoho CRM is a platform that provides you with all CRM solutions. Zoho CRM is a solution to general-purpose and vertical solutions. You can customize your interface by using Canvas. All this can be done without coding with Zoho CRM.
List of Zoho CRM Mistakes That Are Slowing You Down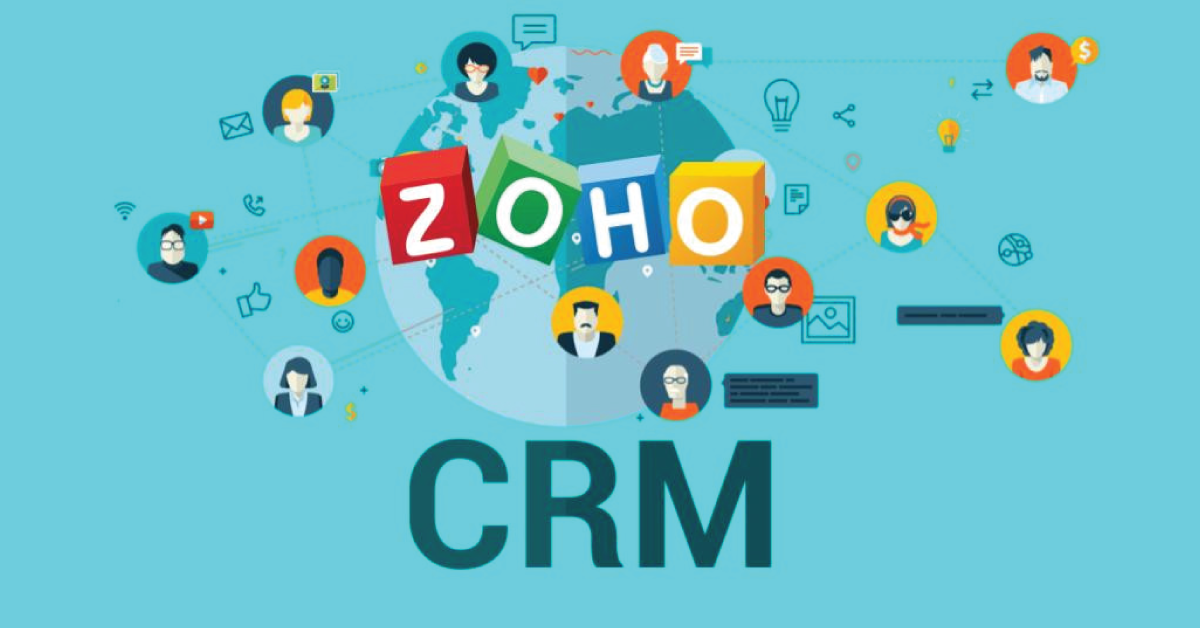 Are You Aware of all the Zoho CRM Features?
There is a list of features that Zoho CRM provides and Integration with more than 300 other tools and 40 other Zoho tools. Knowing about these tools and features is important to utilize the software effectively. Following is the list of features that Zoho CRM provides.
SalesForce Automation
Marketing Automation
Sales Enablement
Predictive Sales
Marketing Automation
Canvas Design Studio
Process Management
Performance Management
Analytics
Sales Engagement
Remote Work
Predictive Sales
Customization
Team Collaboration
Security
Development Platform
Omnichannel
Journey Orchestration
Security
Is Your Team Trained to Use Zoho CRM Efficiently?
If you want your Zoho CRM software to increase your team's productivity, it is important to train them regarding the working and features of the CRM. First, discover the team members who need this training. Now, pay attention to how to conduct the training?
The features of Zoho CRM will decide the team members who shall attend the training. The following are the teams that should be involved in the training
Marketing Team
Accounting Team
Sales Team
Human Resource Team
Service Management Team
After deciding whom to train, the next milestone is to know who will educate. You can assign the managers of these departments to train the teams regarding Zoho CRM. It would be better to choose trainers who have experience working with Zoho CRM.
You must develop a strategic training program.
Set a target to end the training task and start using Zoho CRM.
Make a plan for online or offline training. Set deadlines for the trainers and trainees to finish their training. Ensure that the employees are trained specifically for the Zoho CRM features necessary for their work.
Divide the features of the modules in Zoho CRM and arrange the training.
The company needs to understand the benefits of Zoho CRM. Along with the features and how it works. This training shall be mandatory for the employees.
Use the resources available to make the training sessions lively. There must be some set of rules to use the Zoho CRM efficiently. Following this rule should be made compulsory. After running the training sessions, you must evaluate the results of the training sessions.
Zoho CRM Mistakes : Do You Talk to Zia Frequently?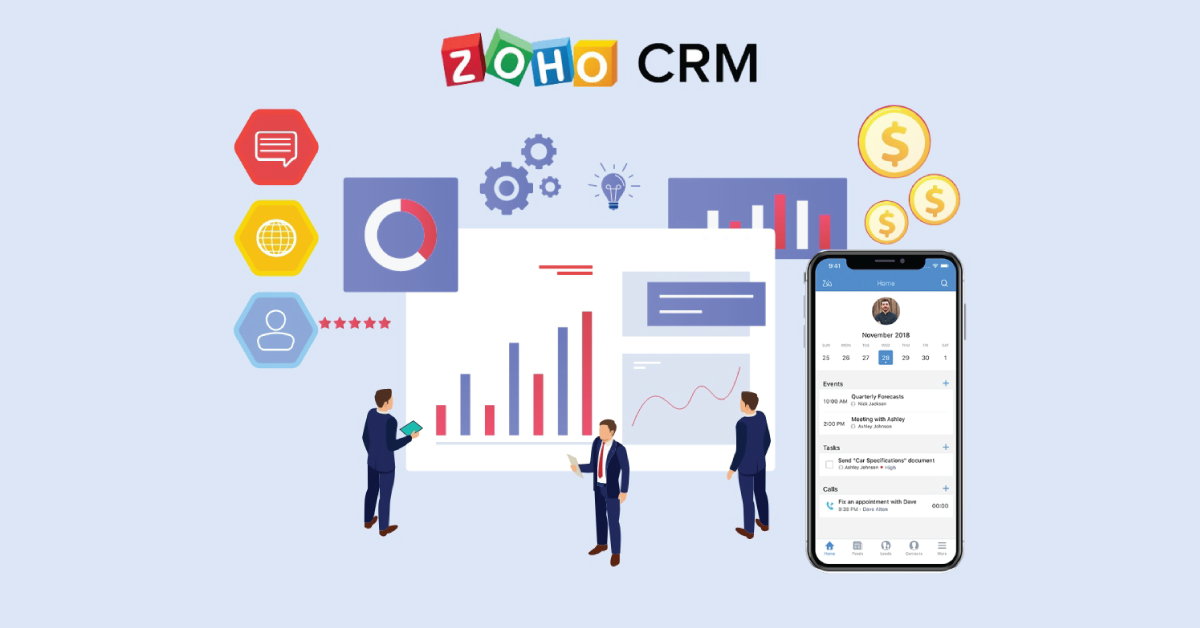 There are so many tasks that Zoho's virtual assistant Zia performs to ease your job. Zia is an AI-powered virtual assistant that helps you manage your CRM.
Following is the list of functions that Zia performs.
Zia can fetch information from Zoho CRM and provide it to you. You can also ask her to take notes as you dictate. Zia understands voice, so you can choose to chat or call her. Hence, talking to Zia can be profitable.
Zia can predict the leads and score them based on their possibility of conversion.
Zia can update you regarding the anomalies in real-time. This feature of Zia understands the ongoing sales trend and makes the decision accordingly.
She can extract customers' information and enrich the records to analyze the email's purpose and point of view.
Zia is capable of analyzing the pattern of the team members. It can suggest ways to increase productivity. This will help the team finish their task faster. It will also help you in avoiding silly mistakes.
Zia makes it easy for you to keep track of the competitors. There is a competitor alert in Zia; it will notify you every time your competitors are mentioned.
Zia has the facility to enrich each record and data automatically so that you don't have to suffer from incorrect data.
With the recommendation feature, Zia helps you pitch the right product to the customer.
Zia will also assign the tasks to the right individual based on their handling history.
Zia can also suggest the best time to contact or send customers' emails to get proper responses.
Zia can also provide you with a pre-built workflow.
Zia can scan the images and analyze if they are appropriate and as required.
Zia can make almost all of these tasks easy. You can work fast and improve productivity just by talking to Zia.
Zoho CRM Mistakes: Are You Connecting to Your Customers through Zoho?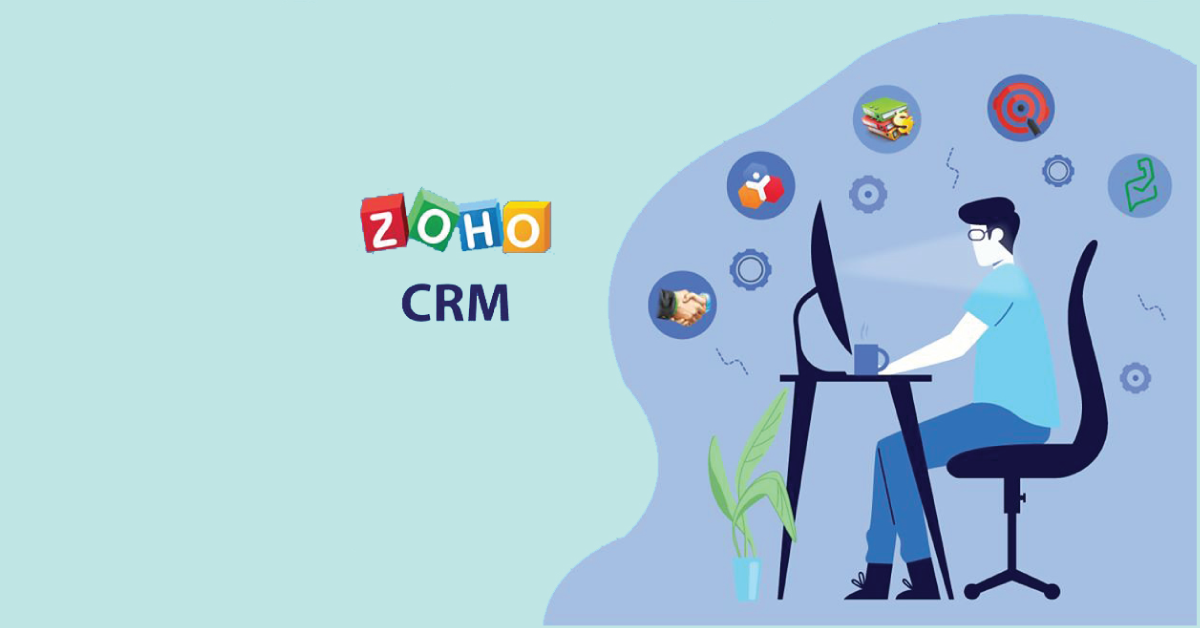 A business must utilize all the social media sites and other platforms for customers to reach your business. The customer journey can differ, and it can get difficult to maintain contacts and manage responses. With Zoho CRM, you can easily handle everything through one platform. Zoho CRM provides Omnichannel connections. All you have to do is integrate your social media, phone, chatbot, live chat tools with Zoho CRM. It also helps your team to collaborate conveniently.
Zoho CRM Mistakes: How to easily integrate apps into workflow
Detailed email analytics, email security, and email suggestions can be useful for email success.
There are 50 plus telephony partners integrated with Zoho CRM, which allows them to make calls, track calls, and view information of the customers at the same time.
Through Integration with social media, you will get notifications about your brand's conversation. You can respond to them immediately. You can also use the account keywords to know your customers or prospects. This will help you in generating leads.
By integrating your website's live chat to Zoho CRM or installing a live chat, you can actively communicate to your customers and provide them satisfaction.
Your Zoho CRM integrates with Zoho ShowTime and Zoho Meeting to have real-time visual conversations. You can prepare presentations, arrange conferences and webinars for your prospects and customers.
Zoho CRM Mistakes: Are You Using Activity module properly?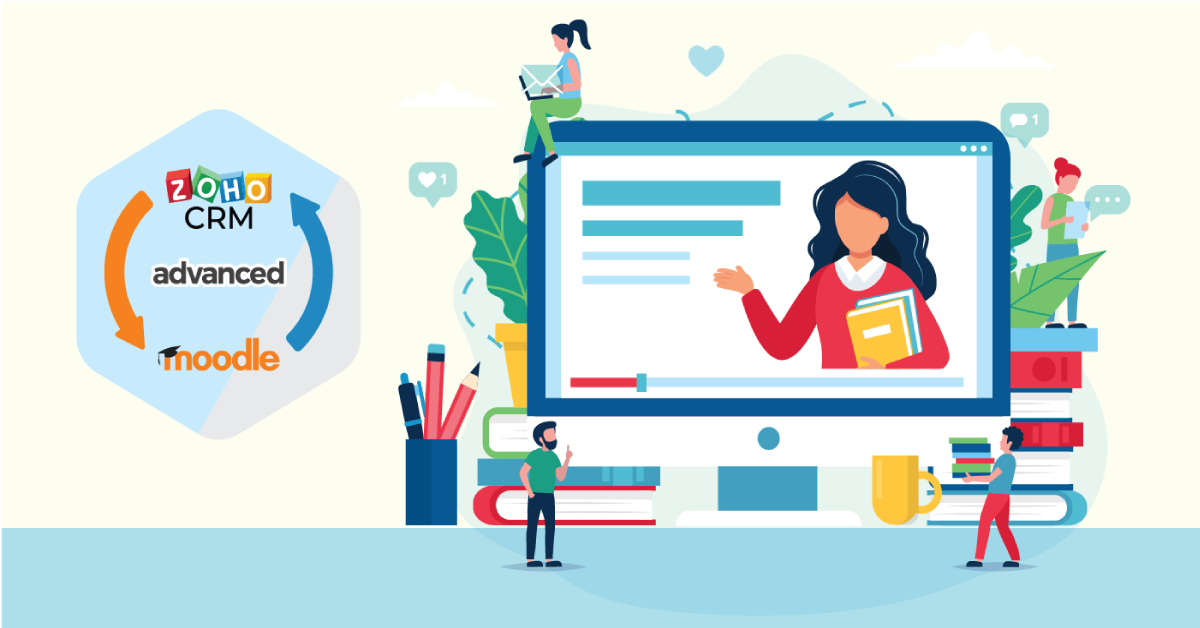 It is the module where you create and manage business tasks, events and calls. You can take proper note of the work, the pending work, and more. It is convenient to view all sales activities performed for a prospect in the Tasks, Calls, and Meetings modules in Zoho CRM.
Understand the activity Module
Tasks
Completing a certain amount of work with a specific period is a task. You can create recurring duties and set reminders to your jobs in Zoho CRM.
Meetings
The activity at a particular place or time comes under meeting. Zoho CRM enables you to create recurring meetings, invite people, and set reminders.
Calls
You can keep track of your incoming and outgoing calls in Zoho CRM.
Using the activity module effectively can save enough time and help you increase productivity.
Have You Integrated Zoho CRM with Other Applications for Your Business?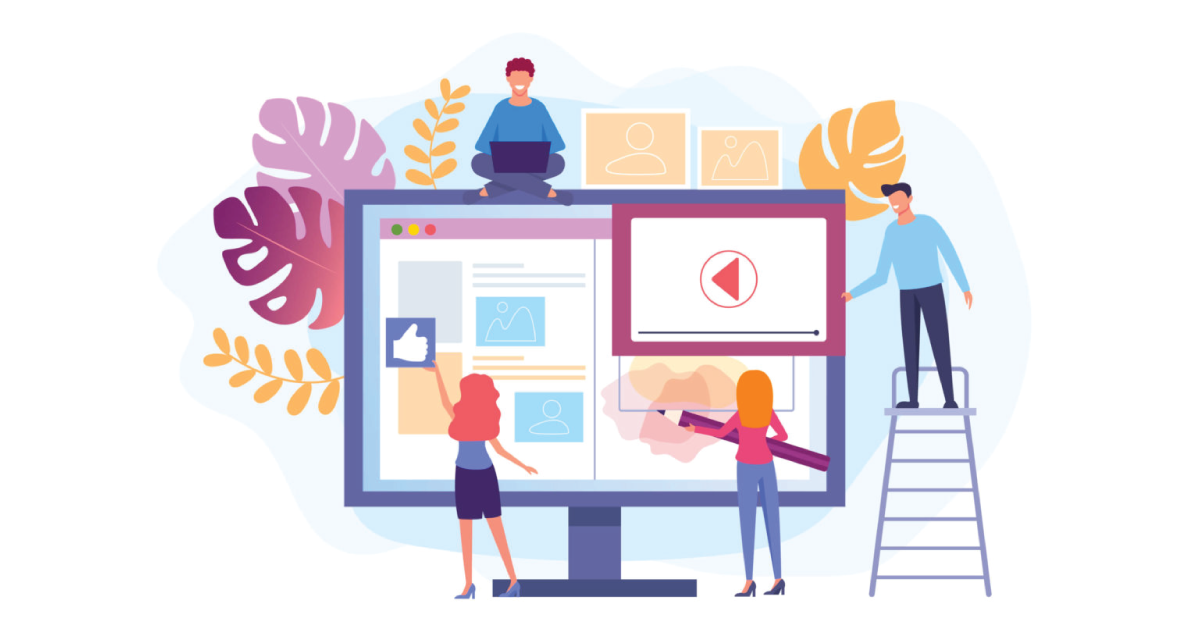 Zoho CRM provides the facility to integrate with more than 300 external applications. The main motto of integrating with these applications is to achieve the goals rapidly and have exponential growth in the market. This incorporation will ease your job and help you in avoiding repetitive work. It will also provide you the accurate information relevant to your business.
Have You Customized Your GDPR Settings Correctly?
Customizing your data in Zoho with GDPR will provide data security and transparency.
Are You Creating Duplicate Leads?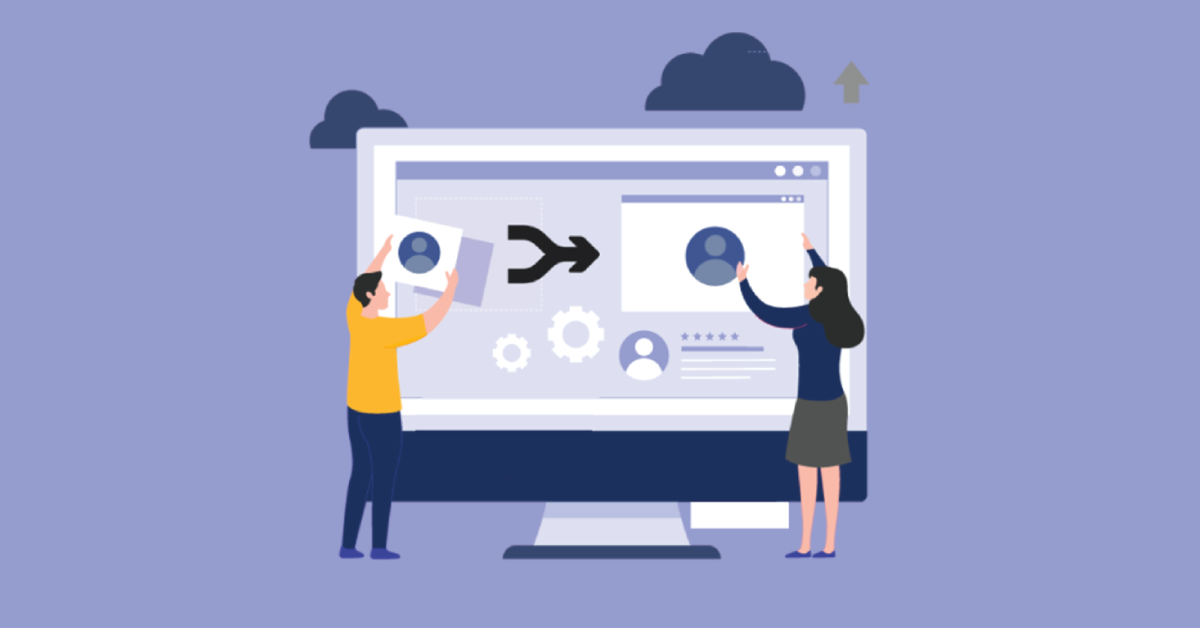 Creating Duplicate Leads can be time-consuming and worthless. Thus, Zoho CRM makes use of duplicate leads. In the settings in Zoho CRM, you can enable the CRM to check if there is duplication in any leads. If you are creating duplicate leads, it will notify you.
Do you use Zoho Mobile Apps?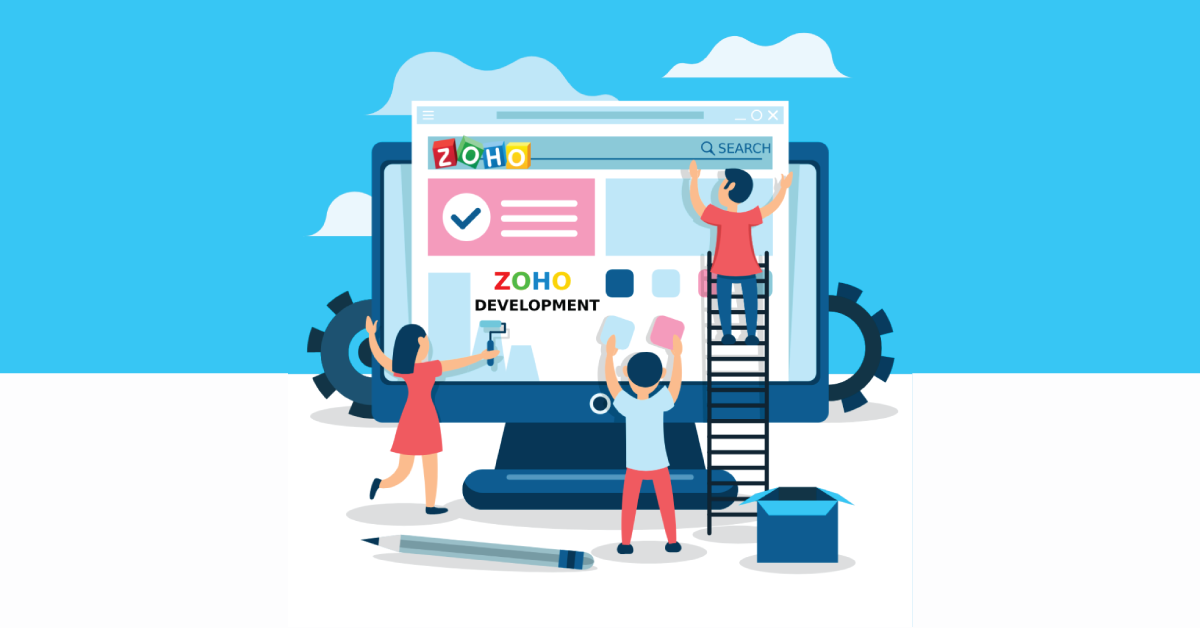 According to the statistics on Forester, 50% of the teams have improved their productivity with mobile CRM. Using CRM on the mobile phone, you can check analytics. The Mobile card scanner allows you to scan the business card and record the contacts. RouteIQ is a function in Zoho CRM that provides suggestions for meeting the leads, booking appointments, etc.
Are You Using the Right Field?
You can customize various fields in Zoho CRM based on your requirement. Following are the types of custom fields present in Zoho.
Currency Fields
Here, you can select the precision setting and decimals according to the selected currency locale.
Pick List Fields
You can add or rename the picklist value from default settings. Following are the brief steps to follow to change the value.
Multi-Select Pick List Value
It is to select multiple values for the same data.
Look Up Field
This field enables you to build relationships between different modules.
Multi-Select Lookup Field
You can use it to build many to many relationships between the modules in the field.
Auto Number Field
Add this field to the module. It will add the numbers to new records in sequence. You can also use this field to update old records.
User Field
Zoho CRM will have a default record owner who will oversee or perform all the activities in the data. The user is called the primary record owner. You can select multiple users for one information with a user field.
Regulate Record Access privilege
You can provide access to the users to change or view the records depending on the privilege you provide as admin.
Actions in the record based on profile permission
You can manage the profiles and types to provide specific privileges to the team members.
Record Image Field
This field is utilized to add an image to the records of leads, contacts, etc., in Zoho CRM.
File Upload Field
You can choose to add any file or document relevant to the record through the field.
Image Upload Field
We use it to upload images to the field. You can even edit or delete the photo in the records.
If you appropriately use the right fields, you can save a lot of time. It will also make tasks easy for you.
Zoho CRM Mistakes: Are You Still Doing it Manually?
There are several Sales Force Automations and Marketing Automations in Zoho CRM that can perform some regular tasks independently. This will help you in managing leads, deals and keeping contacts. Moreover, scheduling the managing emails and managing the accounts will also be done through automation. Through Marketing Automation, you will be able to nurture the leads, manage events and scan the card to record contact. The automation will also help in campaigns and analysis.
Zoho CRM Mistakes: In a NutShell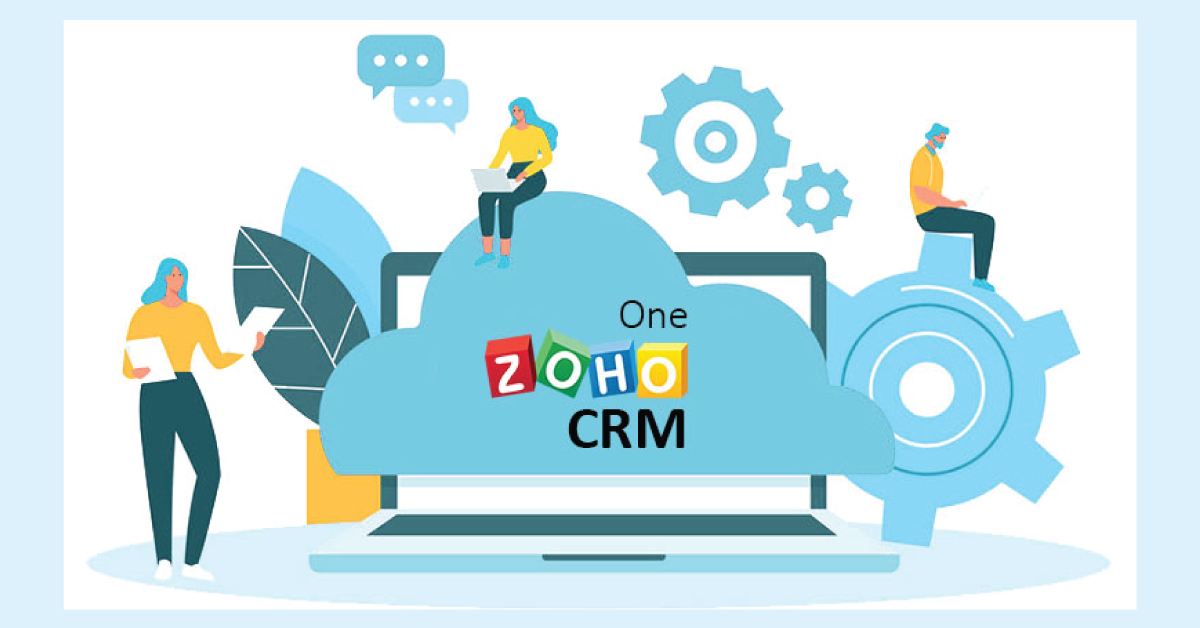 Using a software tool to manage business is one thing and using it efficiently is entirely another. We listed some of the silly mistakes which can affect work efficiency while using Zoho.
Zoho CRM is to save time and increase your work productivity. Thus, making sure you are not missing anything that is essential. Also, understanding completely, how to process Zoho CRM and then implement it for your business.
As per the data collected by "ReadyCloud Suite," 65% of the users want a CRM that is easy to use. Zoho is a user-friendly and less coding platform for CRM. Did you recognize your mistakes due to which Zoho CRM was running slow? Change how you use your CRM and let us know if that helped your work productivity and grow your business at a rapid pace. Happy managing!
Check out BotPenguin