We know how important websites are to a company's development and success.
Chatbots are a common type of AI that people have started using, both as consumers and as businesses.
They serve various needs in marketing, sales, and support, in addition to assisting brands in engaging and converting visitors.
As a result, an increasing number of businesses want their websites to become more powerful and feature-rich. This is where a chatbot can come in handy.
48% of customers are already at ease with bot-assisted interactions, and 71% say they would be willing to use a bot if it meant a better customer experience.
Above all, a website chatbot can give a business advantage by automating tasks across departments, engaging more customers, and increasing leads.
This blog will go over the various ways in which a chatbot for a website can benefit the business in multiple ways!
What is a Website Chatbot?
A chatbot is an automated chat interface that facilitates conversations between clients and companies. When used on a website, it can give users the option of conversing with the brand.
A website chatbot can facilitate a two-way conversation and accurately mimic human speech.
A bot is programmed to respond to queries independently, unlike live chat software, where people provide responses.
Reasons why Chatbots improve a Website?
1. Quick and multilingual responses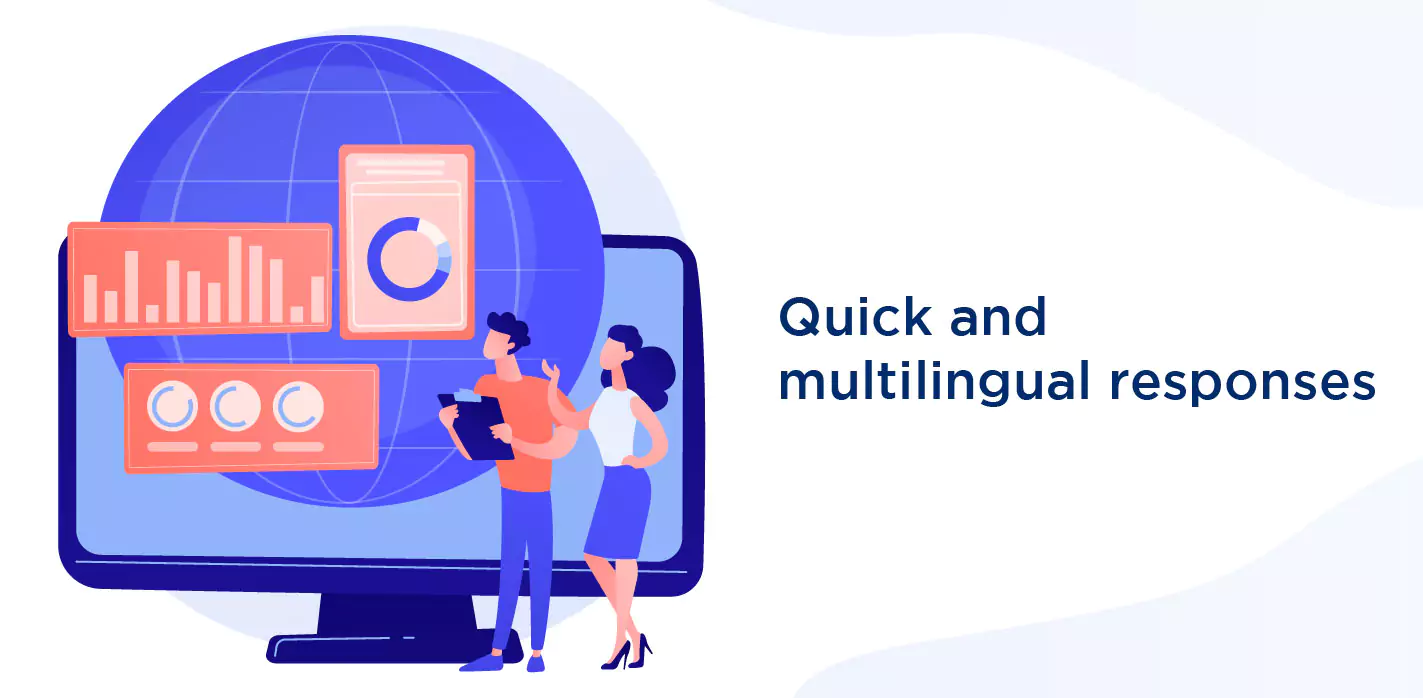 Long wait times are well known to be a major source of customer annoyance, as people expect quick solutions without having to wait on hold or for an email response.
Chatbots can help to improve the customer experience in this area. A chatbot can immediately assist customers, whether by providing a simple solution or transferring them to a live agent who is better suited to assist.
59% of survey respondents expect chatbots to respond in 5 seconds or less, a standard that a human would struggle to meet.
As a result, implementing chatbots will assist you in speaking to this customer's desire.
A Chabot's ability to be tailored to answer queries from customers in their own language is another important benefit of using one.
This enables your company to capitalize on new business sectors while also providing your audience with a convenient user experience.
2. Convert visitors into customers
Chatbots help customers find what they're looking for quickly and easily, converting visitors into time-sensitive leads.
Chatbots respond in real-time, eliminating lost or misplaced leads.
Even better, bots can handle the qualification process for you!
Chatbots can separate qualified leads from those who aren't by collecting data from the prospect's visit. This significantly reduces dead ends and waste of valuable company time.
3. 24/7 customer support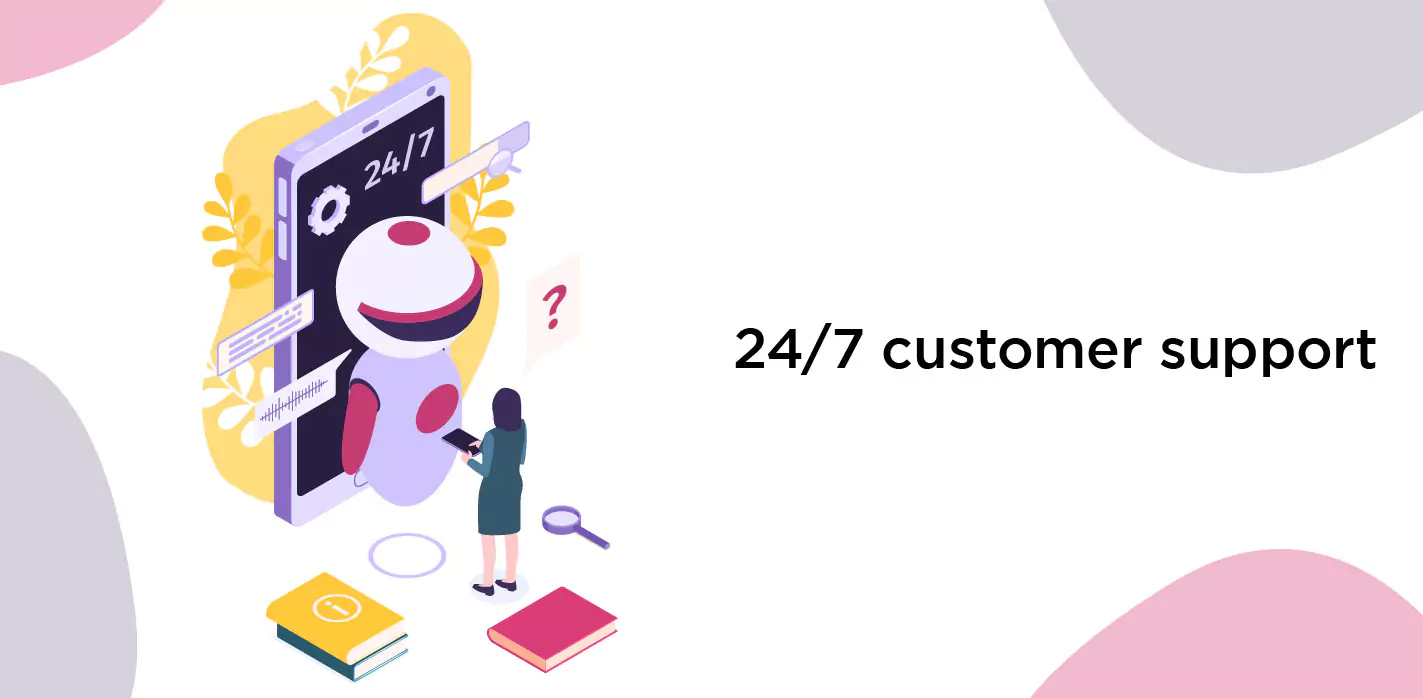 Chatbots are becoming more prominent for a variety of customer service tasks.
In actuality, 67% of customers now use a bot to contact a support business.
By responding to frequently asked questions (FAQs) and providing context for conversations, multiple businesses are using chatbots to engage with their customers.
In fact, by speeding up responses and enhancing the first response time, chatbots can significantly reduce support costs.
4. Personalization
Chatbots can access a user's interaction history with your company and respond to the user's questions accordingly.
Conversational chatbots can retrieve relevant data and generate personalized messages by integrating with your CRM, ticketing, payment, and other software.
Chatbots can provide logical and benefit-driven assistance that can significantly benefit businesses.
Final takeaway
Your company's needs will ultimately determine whether to incorporate chatbots into your customer experience strategy.
If you do, your support reps will likely be able to spend more time on time-sensitive issues; you will have satisfied customers who find quick solutions.
You will also gain an in-depth understanding of your audience, which will help you better serve them.
With all that a chatbot has to offer, you'll be left wondering how your company ever managed to survive and function without one.
So, go ahead and take full advantage of technology. This is one relationship you will not be sorry for!
Did you know you can create a chatbot without needing advanced coding skills?
You can create conversational bots with the BotPenguin Chatbot platform without writing a single line of code.
Once developed, you can use the bot as a virtual assistant on your website for various tasks such as customer service and engagement, lead generation, marketing, and so on.
Signup for BotPenguin to get such improvements into your website!