Squarespace is a fantastic platform for many businesses to host their websites, expand their online presence, and interact with customers.
Additionally, combining the platform with chatbots and marketing automation has great potential to increase revenue.
Research predictions for 2022 indicate that chatbot conversations will result in $8 billion in cost reductions.
However, because each online platform has its own underlying procedures and unique guidelines, chatbots created specifically for that platform are more likely to succeed than chatbots created for all purposes.
Because of this, we decided to concentrate on Squarespace chatbots and explain why they're a smart investment for your company.
Here is the complete guide for how Squarespace chatbots can improve customer experience.
Reasons why Squarespace chatbots can improve customer experience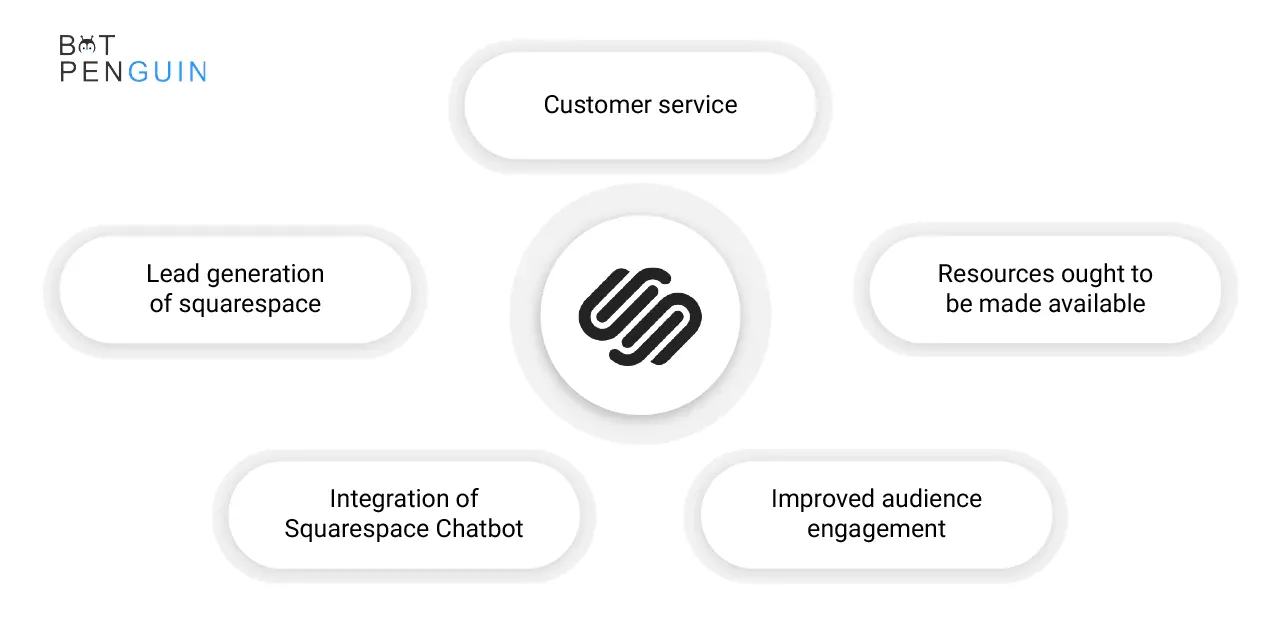 1. Customer service: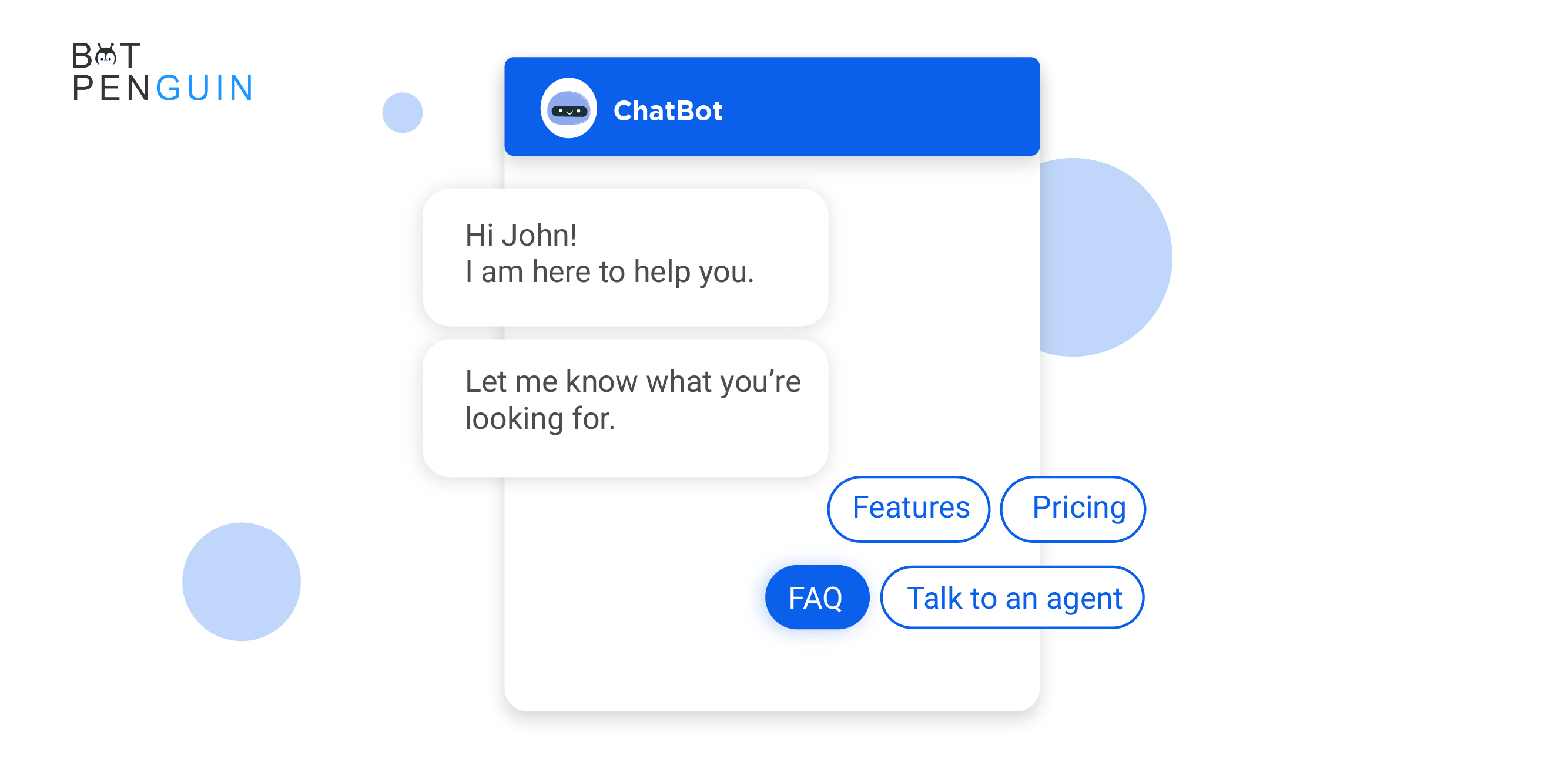 Chatbots that connect seamlessly with the Squarespace website may execute a wide range of tasks autonomously.
They may speak with consumers sophisticatedly, answer FAQs, and route them to the appropriate pages or items.
Website users may need help with a variety of tasks, and having a dynamic manner of contact with them benefits both the firm and the consumers.
As stated in the next paragraph, this can relieve a significant amount of load on your company's resources. It also contributes to a better overall user experience for prospects and consumers.
2. Resources ought to be made available:
Squarespace chatbots are available around-the-clock, can manage numerous conversations at once, and can instantly answer a large number of requests. Your staff will be free to concentrate on more important problems as a result of this.
Additionally, real agents may take over the conversation whenever necessary, thanks to a Squarespace live chat plugin.
All of this has a favorable effect on output and financial results. Your company also saves money by using chatbots to grow customer assistance.
Chatbots can accurately comprehend user expectations or purposes to select the most appropriate response. It is not sufficient for them to respond to user activities.
Modern artificial intelligence (AI) chatbots exhibit sophisticated behaviors and perform split-second calculations about probable outcomes thanks to complex algorithms that scan the language content of each message and other user data.
You may also utilize natural language processing (NLP) to create a chatbot for tailored interactions that improve and personalize the user experience.
3. Improved audience engagement: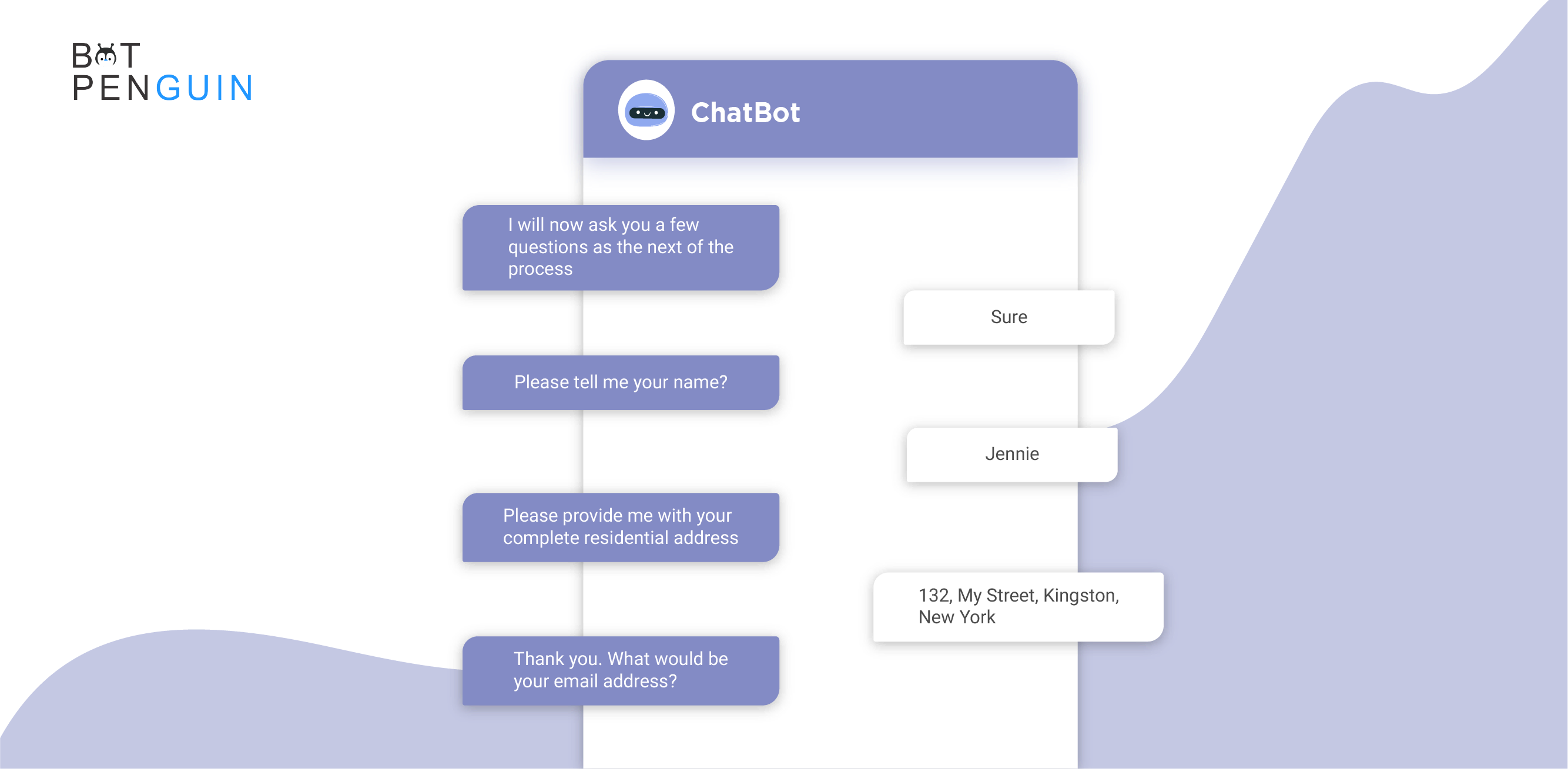 A chatbot doesn't operate in a vacuum; it's continually gathering data and sharing it with other website components or interacting with your CRM system.
By utilizing a chatbot for Squarespace, you can eliminate any compatibility concerns while also learning more about user preferences, source of traffic, popular content, and other things.
This is essential to market your content and goods to your audience effectively.
Marketing will undoubtedly grow more and more data-driven as organizations quickly occupy the internet domain.
In this sense, the importance of a smart bot that can gather information and take the appropriate action will only increase in the future.
In the long term, well-trained chatbots may streamline day-to-day operations, increase and diversify income sources, connect numerous marketing platforms, and ultimately make consumers happy—all without needing major upfront or ongoing expenses.
Bots may be anticipated to grow more efficient and profitable to their owners as the volume of collected data increases and the most appropriate responses to user actions are determined.
4. Lead generation of Squarespace
Squarespace is a popular website builder that can be used for lead generation by businesses of all sizes.
Squarespace provides an easy-to-use contact form builder that allows you to create custom forms to collect information from visitors.
You can add fields for name, email address, phone number, and more, allowing you to build a lead database for future marketing efforts.
Squarespace provides a range of templates for landing pages that can be customized to fit your brand's style and messaging.
Landing pages are a great way to capture leads by offering a clear call to action, such as signing up for a newsletter or downloading an e-book.
Squarespace integrates with a range of marketing tools, such as email marketing platforms and CRMs, making it easy to streamline your marketing efforts and manage your leads.
5. Integration of Squarespace Chatbot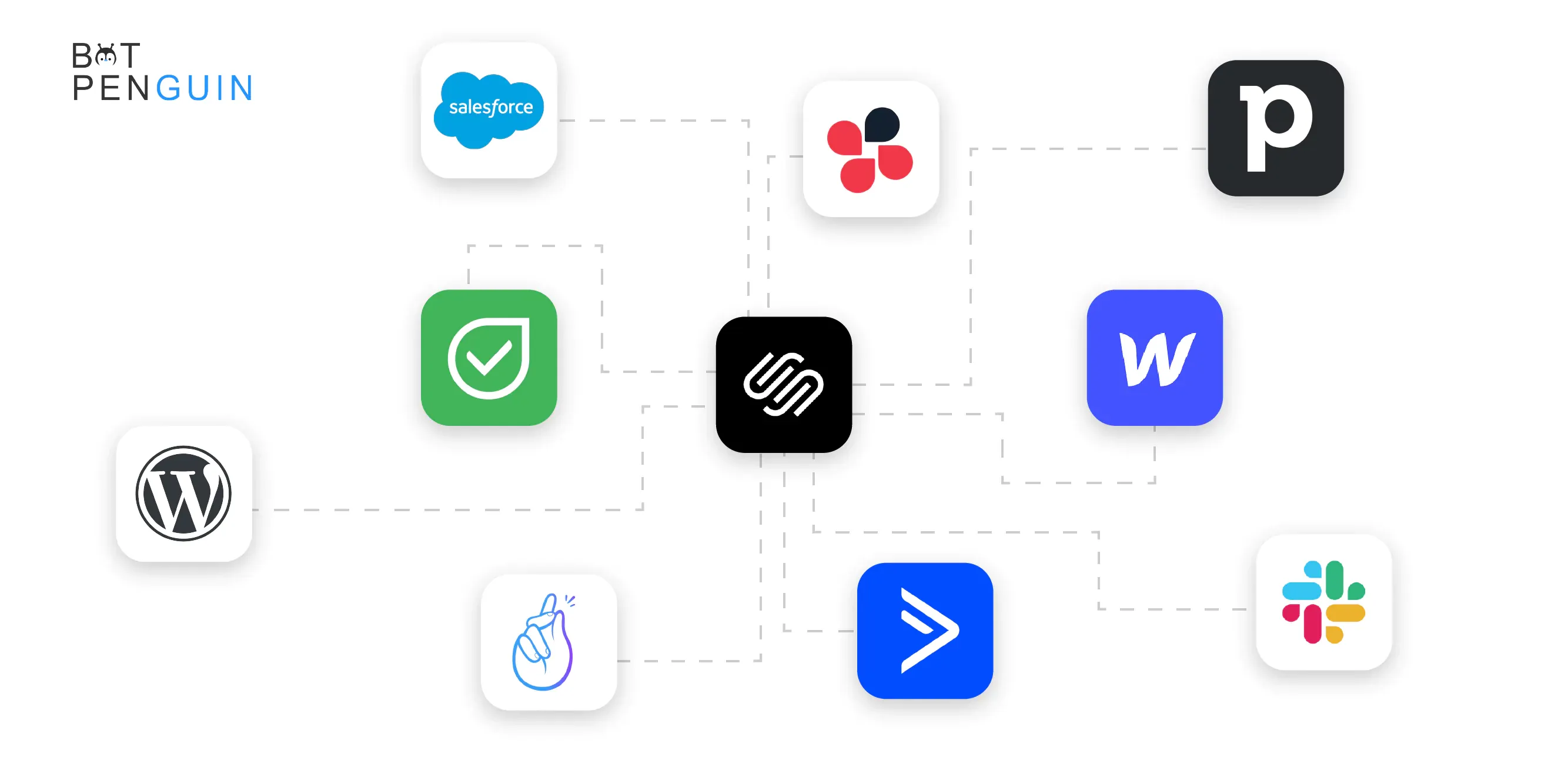 Squarespace provides a range of integrations that allow businesses to connect their website to a variety of tools and services.
Some of the most popular integrations include Squarespace integrates with popular email marketing platforms, allowing businesses to send newsletters, promotional emails, and other marketing campaigns to their subscribers.
Squarespace integrates with a variety of eCommerce tools, including Shopify, PayPal, and Stripe, making it easy for businesses to set up and manage online stores.
Squarespace chatbot integrates with popular social media platforms, such as Facebook, Instagram, and Twitter, allowing businesses to share their content and engage with followers.
Conclusion
Squarespace is an outstanding website-building platform. With over two million customers, Squarespace can make your website fantasies come true.
Chatbots may be utilized in a variety of ways. Companies in a variety of industries may use them. Chatbots may accomplish a lot for you for a little fee.
Chatbots work on a variety of platforms. A chatbot like Ideta's, in particular, is great for any business. It is compatible with Squarespace, social networking sites, and messaging applications.
Finally, take the chance to have a Squarespace chatbot. There are several advantages to having it.
A Squarespace chatbot's emphasis on clients and sales is a big advantage for any business.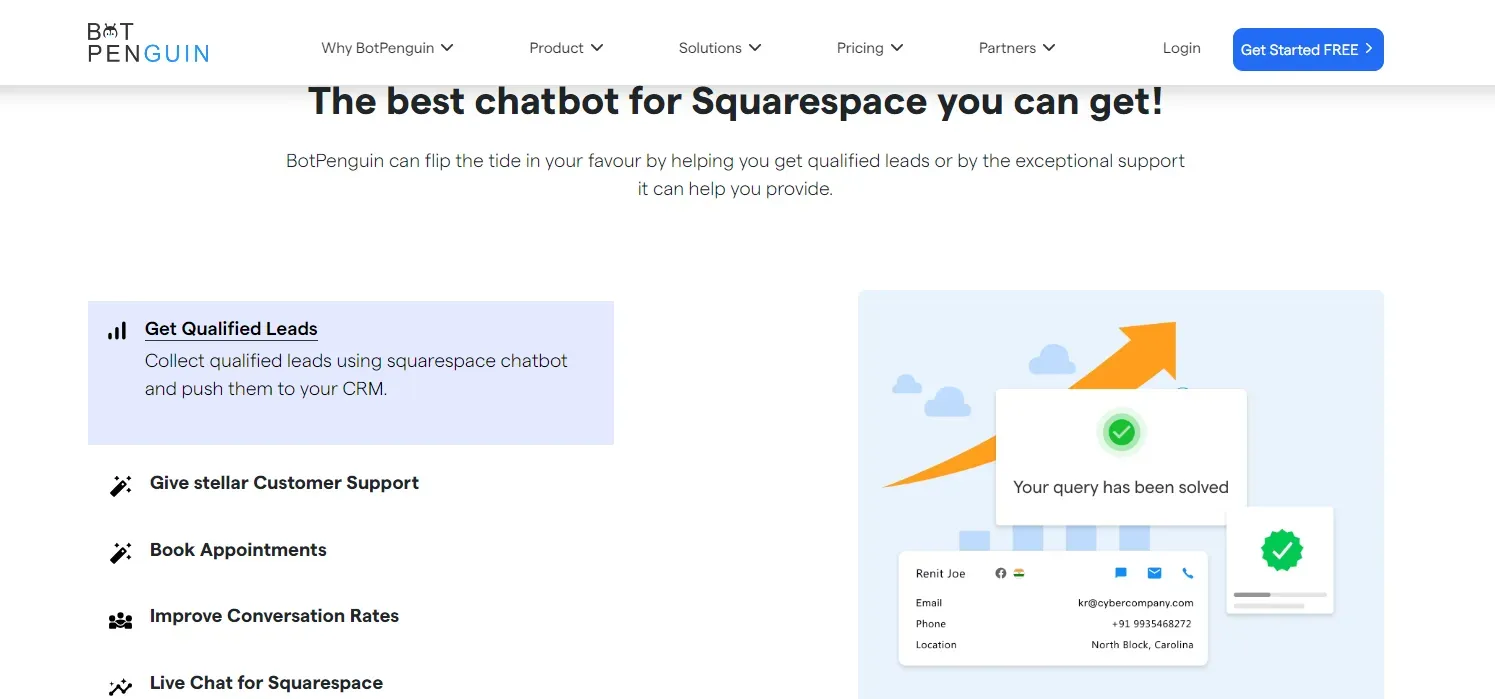 BotPenguin is a chatbot platform that can be integrated with Squarespace to enhance the customer experience on your website.
BotPenguin chatbots can provide real-time support to your website visitors, answering their questions.
For more information, give us a call right away!