Introduction
Looking to make your website visitor experience more personalized and frictionless?
Recent surveys of Twilio show almost 80% of consumers expect personalized interactions with brands. However, customizing engagements at scale poses a challenge.
Have you considered leveraging conversational AI chatbots like Squarespace?
Squarespace chatbots deliver personalized product recommendations, and anticipate visitor needs. It drives conversions by accessing site behavioral data.
Squarespace chatbots also increased lead generation by over 20%. It also transforms impersonal site traffic into enhanced personalized engagements using the power of AI.
So, get ready to personalize your user experience with Squarespace Chatbot like never before!
What are Squarespace Chatbots?
Squarespace chatbots are third-party chatbot plugins that can be added to Squarespace websites. They can be used to automate customer service tasks, answer frequently asked questions, and provide product or service information.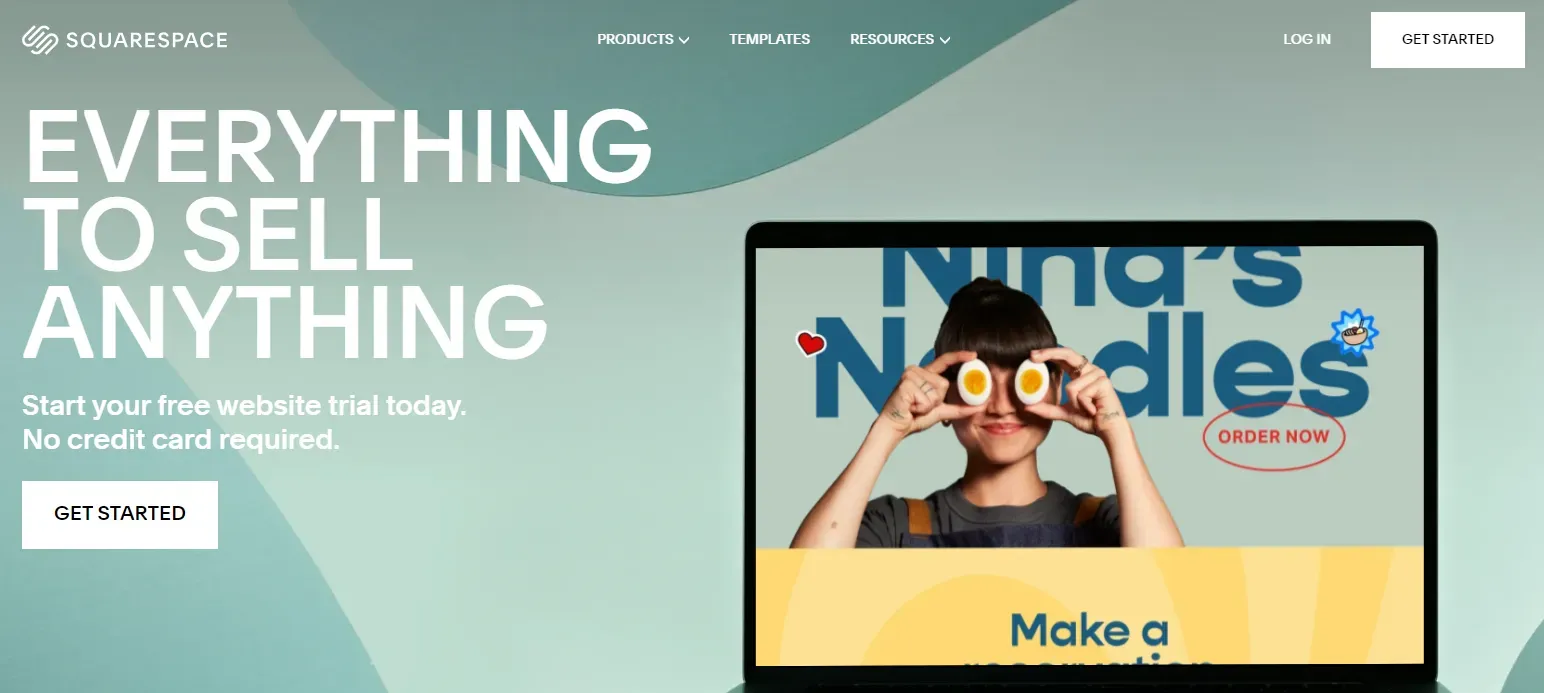 There are many different Squarespace chatbot plugins available, each with its own features and pricing. Some popular options include:
ChatBot: This plugin offers a drag-and-drop chatbot builder, custom chatbot flows. It also provides integrations with popular CRM and marketing automation platforms. One of the best examples for this would be BotPenguin. It is an advanced chatbot platform with NLU and 60+ integrations available.
Instabot: This plugin provides a conversion-focused chatbot that can be used to increase sales, leads, and website engagement.
ArtiBot: This plugin offers a free chatbot that can be customized to fit your brand and business needs
How Squarespace Chatbot Works?
Here are the steps on how the Squarespace chatbot works:
Integration with Squarespace Platform
With user-friendly integration options, you can have it up and running in no time. Just a few clicks and your website is chatting away like a social butterfly.
NLP and Machine Learning Capabilities
The chatbot's secret lies in its AI capabilities. Natural Language Processing (NLP) empowers it to understand user queries, no matter how they phrase them.
Machine Learning (ML) allows it to learn from past interactions, becoming more intuitive and responsive over time.
Customization Options for Brand Alignment
Worried about your chatbot clashing with your website's vibe? Fear not as you can personalize your user experience with Squarespace Chatbot. It is highly customizable to match your brand's personality.
From choosing the chat window's appearance to fine-tuning its tone, you have the power to make it an extension of your brand's voice.

Benefits of Implementing a Squarespace Chatbot
Here are a few of the most important benefits of implementing a Squarespace chatbot:
Enhancing User Engagement
Picture this: Your visitors land on your website, and instead of feeling lost in a sea of information, they're greeted by a friendly chat window. It's like having a personal concierge guiding them through your virtual world.
Engaging with the chatbot keeps users hooked, increases their time on your site, and boosts their overall experience.
Improving Customer Support
With the Squarespace Chatbot at your service 24/7, users can get instant answers to their burning questions. From shipping inquiries to product details, the bot has it all covered.
No more leaving your customers hanging – the chatbot is the ultimate problem solver!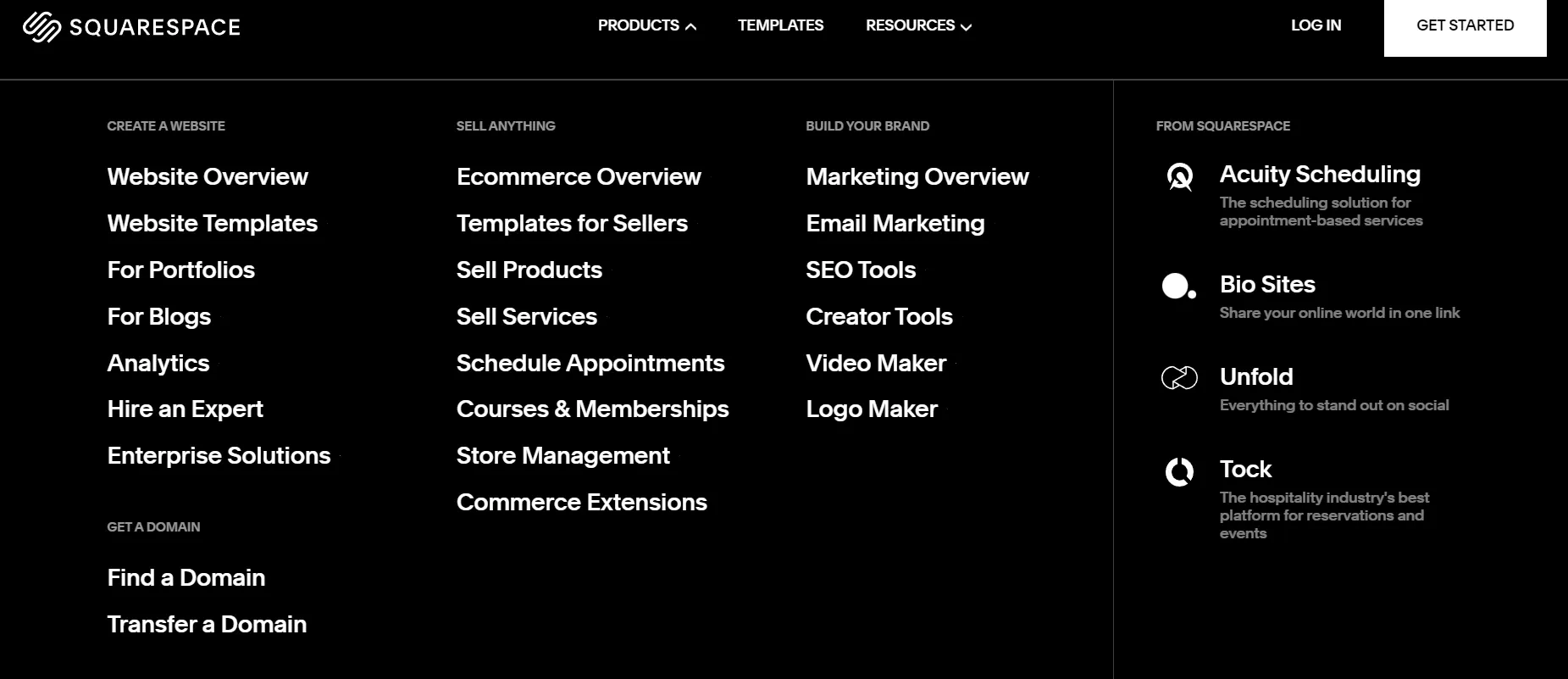 Increasing Conversion Rates
The secret weapon to boost your conversion rates: personalization. The chatbot knows your visitors' preferences, purchase history, and behavior.
It can make tailored product recommendations, nudge hesitant buyers, and even assist in the checkout process.
The result? More satisfied customers and higher sales!
Increased sales
Chatbots can help you to increase sales by upselling and cross-selling products and services to your customers. They can also help you to generate leads by qualifying potential customers and collecting contact information.
Identifying the Right Use Cases of a Squarespace Chatbot
Here are some ideal use cases for a Squarespace chatbot: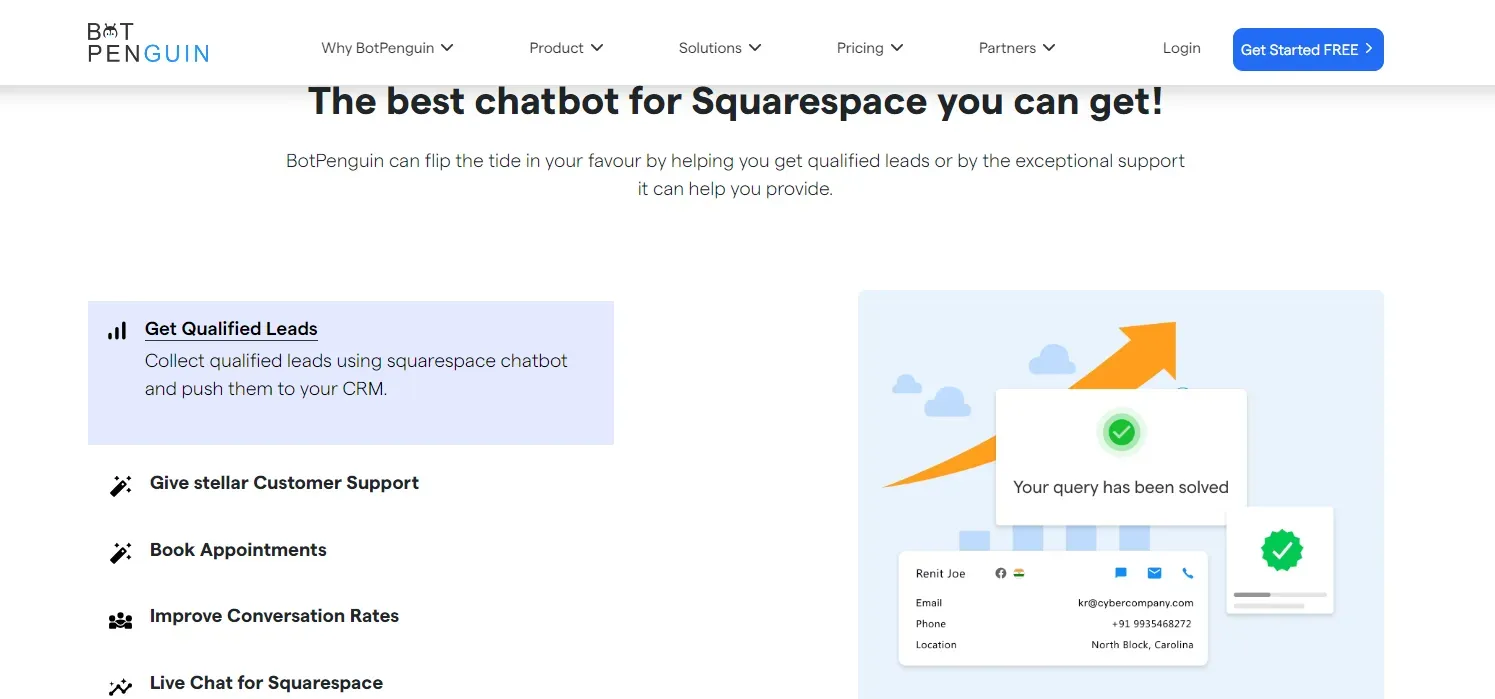 24/7 Customer Service: Offer round-the-clock support by integrating a conversational chatbot to handle common product questions, sizing guidance, shipping, and returns queries.
Lead Generation: Engage website visitors through personalized chatbot questionnaires to capture contact details and qualify promising leads
Appointment Scheduling: Allow visitors to easily book appointments, consultations, or demos through an intelligent scheduling assistant.
Product Recommendations: Suggest relevant products, accessories, or components to aid purchase decisions based on browsing behavior.
Abandoned Cart Recovery: Retarget shoppers who left items in their cart with personalized promotions and savings delivered via chat.
Order Status and Tracking: Enable customers to conveniently check order status or shipping details by chatting with an automated assistant.
Feedback Collection: Gain customer insights by using a chatbot to administer quick feedback surveys after purchase and service.
FAQ Answering: Reduce repetitive website inquiries by having an AI bot instantly answer your most frequent questions
Social Promotions: Run chat-based contests, giveaways, or other engagement campaigns to build your audience

Carefully identifying use cases with the highest potential impact will maximize your Squarespace chatbot ROI.
Planning Your Squarespace Chatbot
Here are some things to consider when planning your Squarespace chatbot:
What specific problems will your chatbot solve? Set clear objectives like lead generation, customer support, appointment scheduling.
Storyboard the key conversational pathways based on user goals and needs. Plan dialogs and integration points.
Review visitor analytics to identify high-opportunity user segments and use cases to prioritize.
Establish Success Metrics
Define quantitative KPIs like conversion rate, lead capture rate and CSAT to optimize performance
Identify what backend data like CRM, product catalogs, or calendars you'll need to connect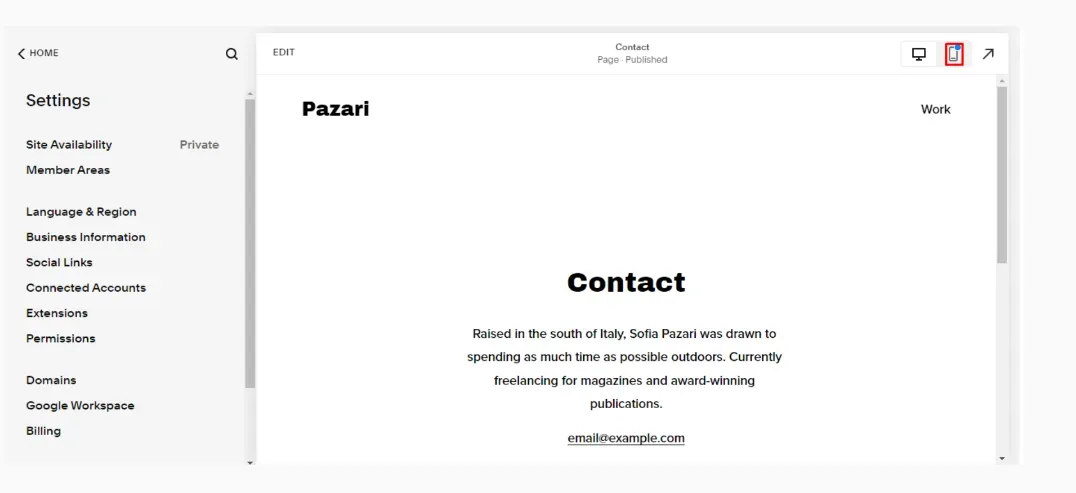 Have a seamless handoff plan to human agents for complex issues. Combine bot and human strengths.
Build an initial limited-scope bot to test usability before wider rollout. Refine based on feedback.
Ensure any data capture and storage complies with regulations like GDPR for privacy.
How to Implement a Chatbot on Squarespace for User Experience Personalization?
Here is a step-by-step guide on how to implement a Chatbot on Squarespace for user experience personalization:
Step 1
Create an Account and Setting Up Chatbot
Time to sign up for the chatbot service of your choice like BotPenguin. Follow the on-screen instructions to create your account and set up your chatbot's basic settings.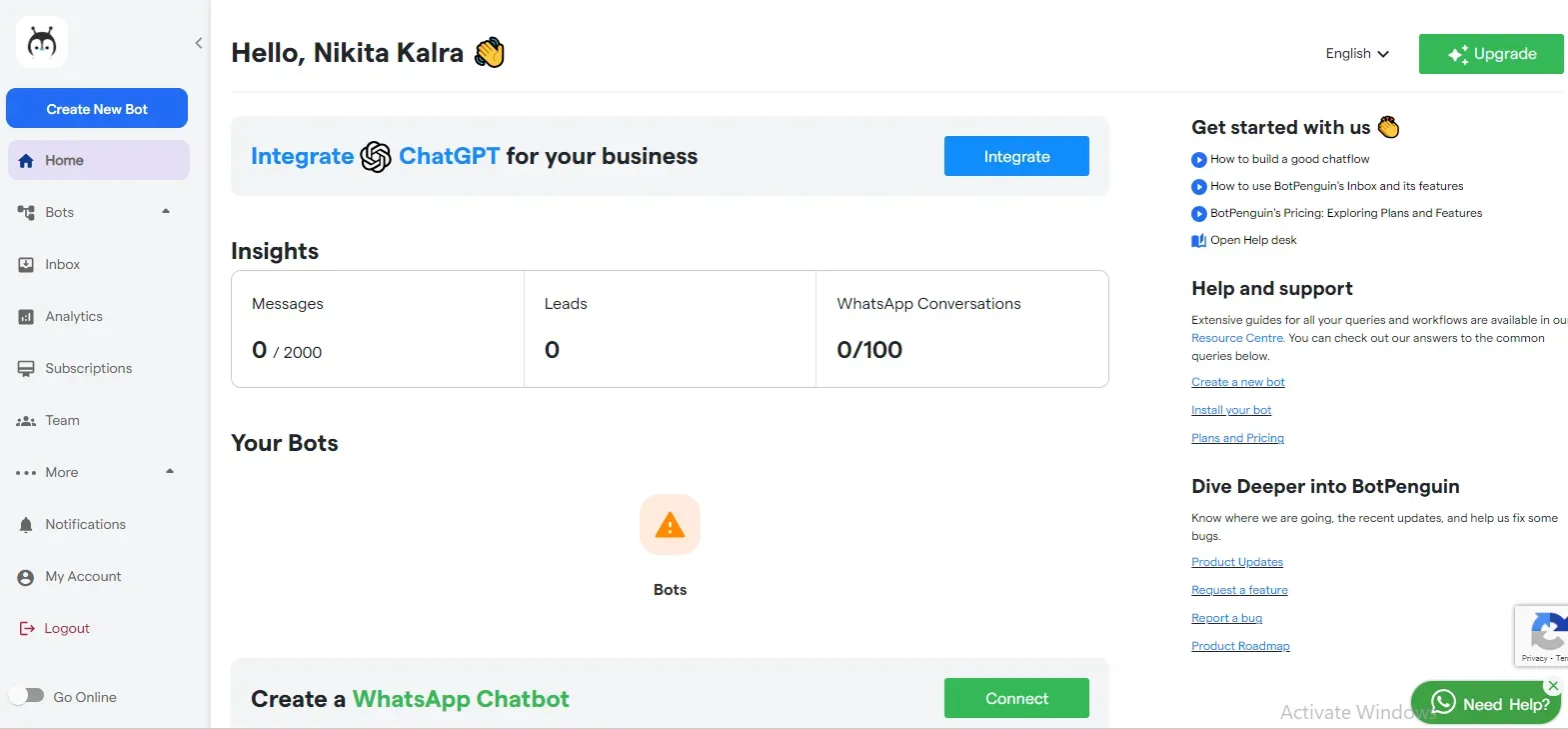 Step 2
Designing Chatbot User Interface
Customize the chatbot's appearance to match your brand's personality. Choose colors, fonts, and animations that make your chatbot feel right at home on your website. It's like giving your bot a stylish makeover!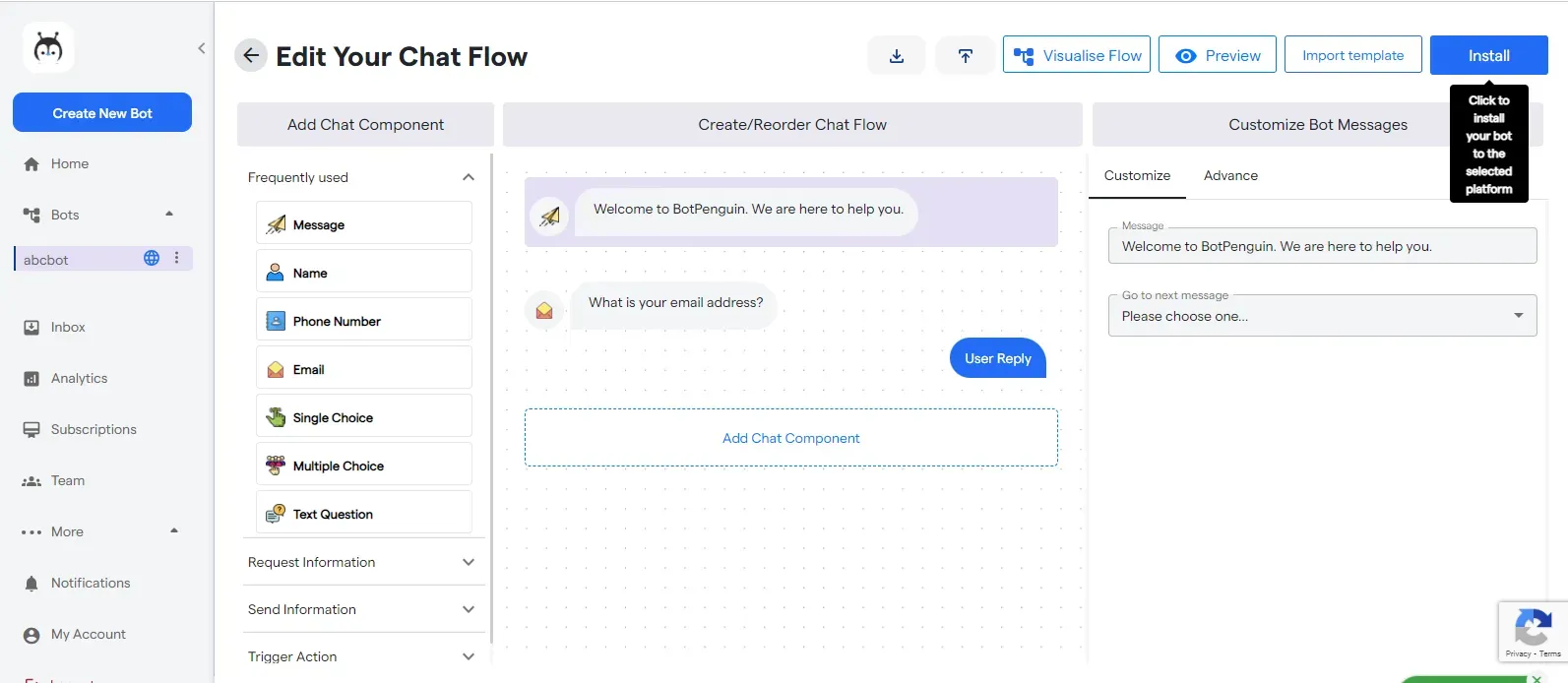 Step 3
Integrating Chatbot with Squarespace
Time to make it official and bring the chatbot to your Squarespace website. Depending on your chosen platform, integration might involve copying a code snippet or using a plugin.
Step 4
Testing and Debugging
Before our chatbot takes center stage, let's make sure it's fully prepared. Test the chatbot thoroughly, engaging in conversations as a user would. Check for any bugs or glitches and fix them promptly.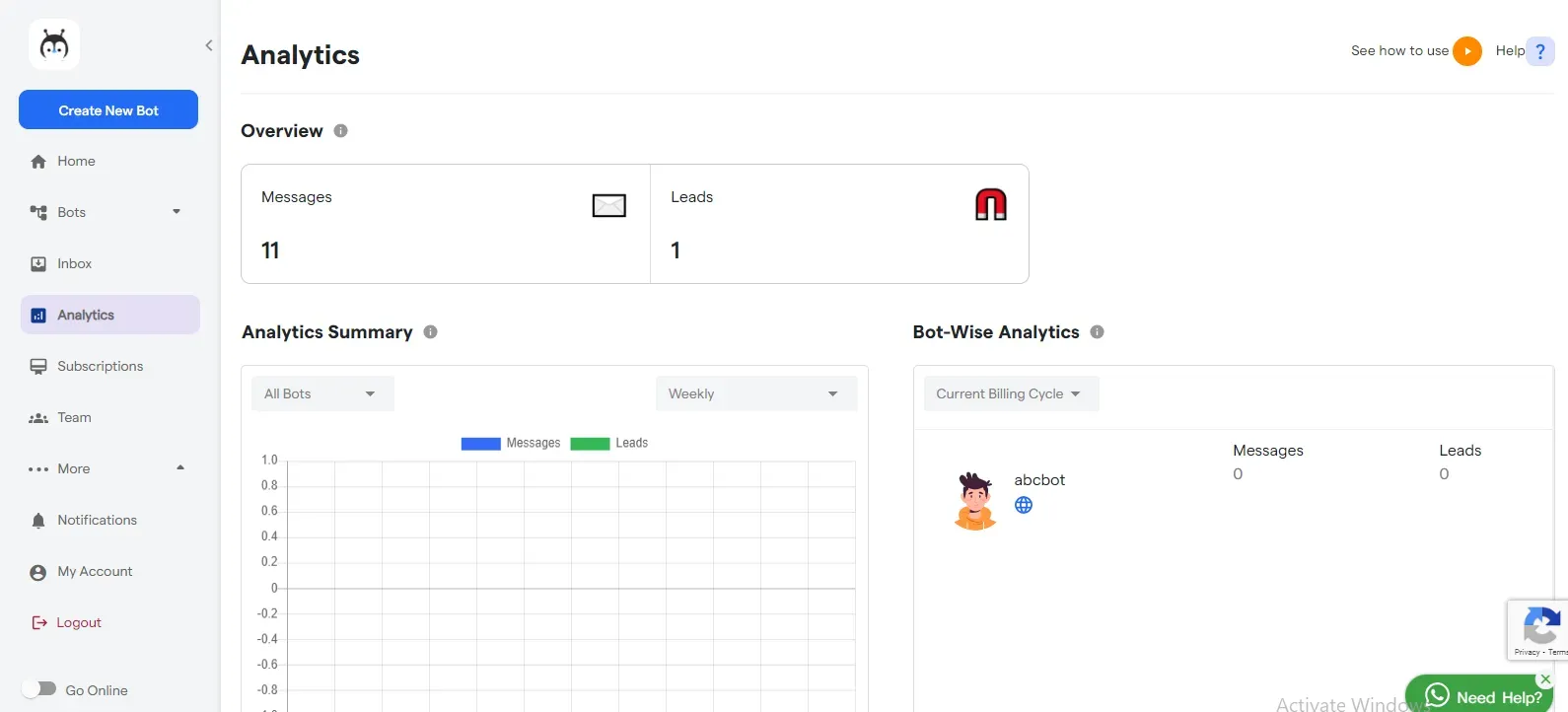 Also Read:
Conclusion
Squarespace's popular CMS presents a major opportunity for AI-powered chatbots to engage users. With tailored product finds, schedule booking, and frictionless support, Squarespace chatbots deliver a perfect personalized user experience.
Squarespace integration is a great way to add a chatbot to your website. Visitors who visit your website will be able to chat with your chatbot to get help, ask questions, or make purchases. A Squarespace chatbot can personalize user experience and answer customer questions 24/7.
See your website flourish with happier users and increased sales all thanks to the personalized user experience by Squarespace chatbots!
If you want an alternative, BotPenguin is a great option. It is a no-code chatbot platform that makes it easy to create and deploy chatbots. Once you have integrated with BotPenguin chatbot, your website will appear as a personalized website and give the best user experience.