Technically, chatbots came into existence years back but came to prominence in recent years. With the need and increasing technological dependency, businesses across the globe integrated bots to ease their working.
Initially, chatbots were used to answer some basic questions, but AI-powered bots are designed to handle more complicated requests. With the constant upgradation in artificial intelligence, they will be the next big thing in the competitive globe.
The integration of chatbot for websites caused a paradigm shift in the way people interact with brands or businesses online. So, what are the benefits of chatbots, and how enterprises enjoy them for ultimate growth?
Before going further, let's take a glance over some statistics.
As per Statista, it shows the future market for chatbots at $1.25 billion by the year 2025. Isn't it remarkable growth?
Opus Research says chatbots will have an investment of $4.5 billion by the year 2021.
It has been estimated by Gartner and chatbots will experience more than 50% of spending by businesses by 2021.
These facts and figures show that chatbots will become an integral part of every business or enterprise out there to grow and succeed in the long run.
Benefits of Chatbots for Customers and Businesses
Chatbot plays an important role for both Customers and Businesses, here we discuss its role individually for Customers as well as Businesses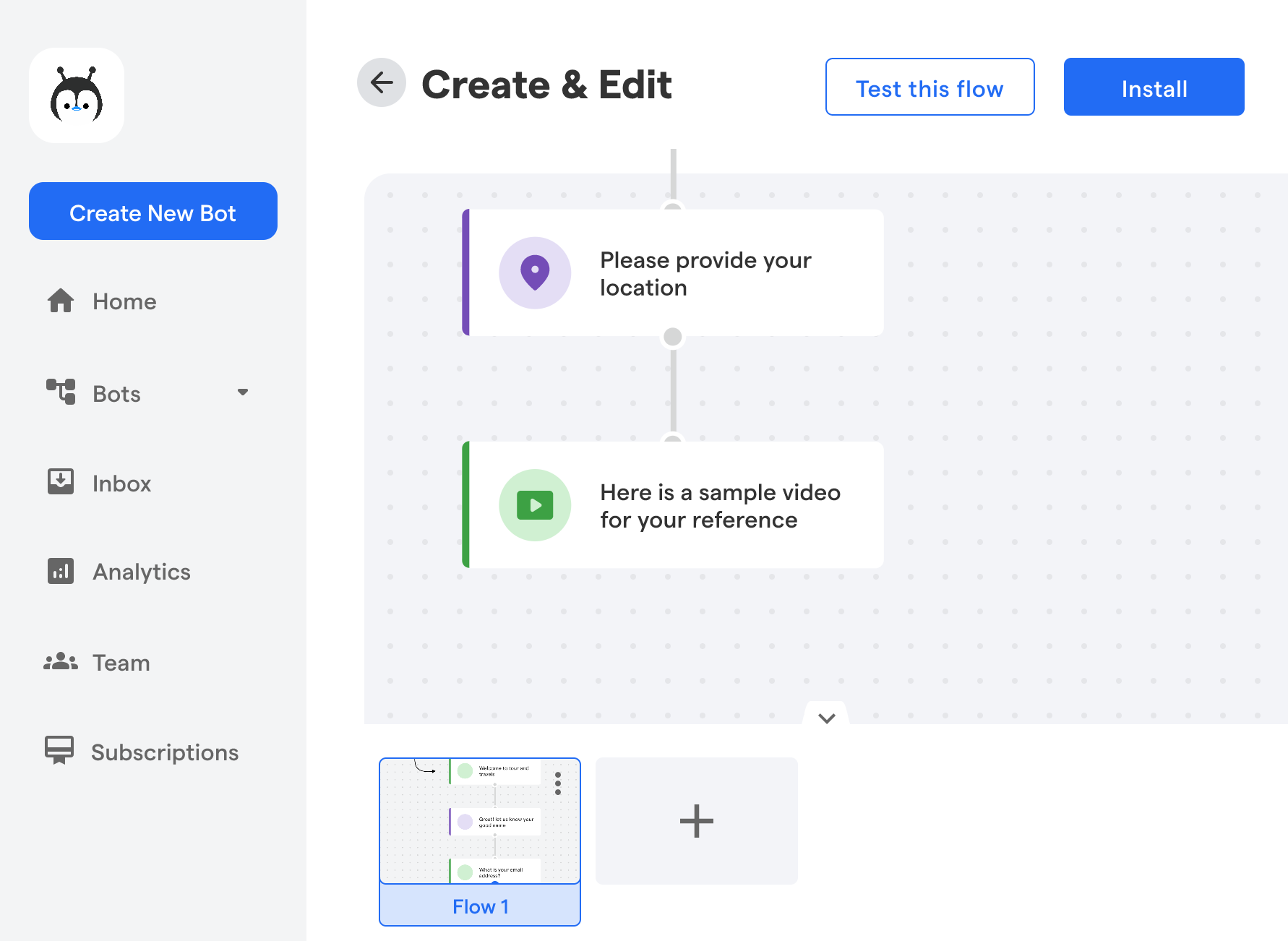 Benefits of Chatbots for Customers
Here are the overview of the points we going to cover under the Benefits of Chatbots for Customers
24/7 service
Facilitates consistency
Expeditious response
A Personalized way
Automate daily tasks
24/7 Service
No one likes to wait and expects instant solutions for their queries. Integrating a chatbot for website can help you eliminate wastage of time. Maintaining a 24/7 response system brings a seamless continuous conversation between the seller and its prospects.
Unlike your customer service staff, a virtual bot doesn't need any break, rest, or sleep. You can be there for your customers even when you are out of your working hours.
But now the significant consequence that arises over this benefit is whether they are providing expected value or not. This means how well the Chatbot for website is working at answering queries from simpler to complex ones.
But you need not worry as BotPenguin bots are well versed with AI chatbot and act way smarter than any basic answering system.
Facilitates consistency
Whenever a customer has an issue, they expect you to rectify the confusion at that particular moment. Absence can hinder the smooth customer journey; thus, bots can be the most suitable solution.
It provides abundant benefits of chatbots like consistent responses and engages the audience on a larger scale than any human staff.
Thus, implementing a bot in CSS (Customer support system) can instantly resolve all the confusion without further delay.
Expeditious Response
Supporting staff members can resolve a single query at a particular point in time. Whereas, a virtual bot can answer thousands of questions at the same time.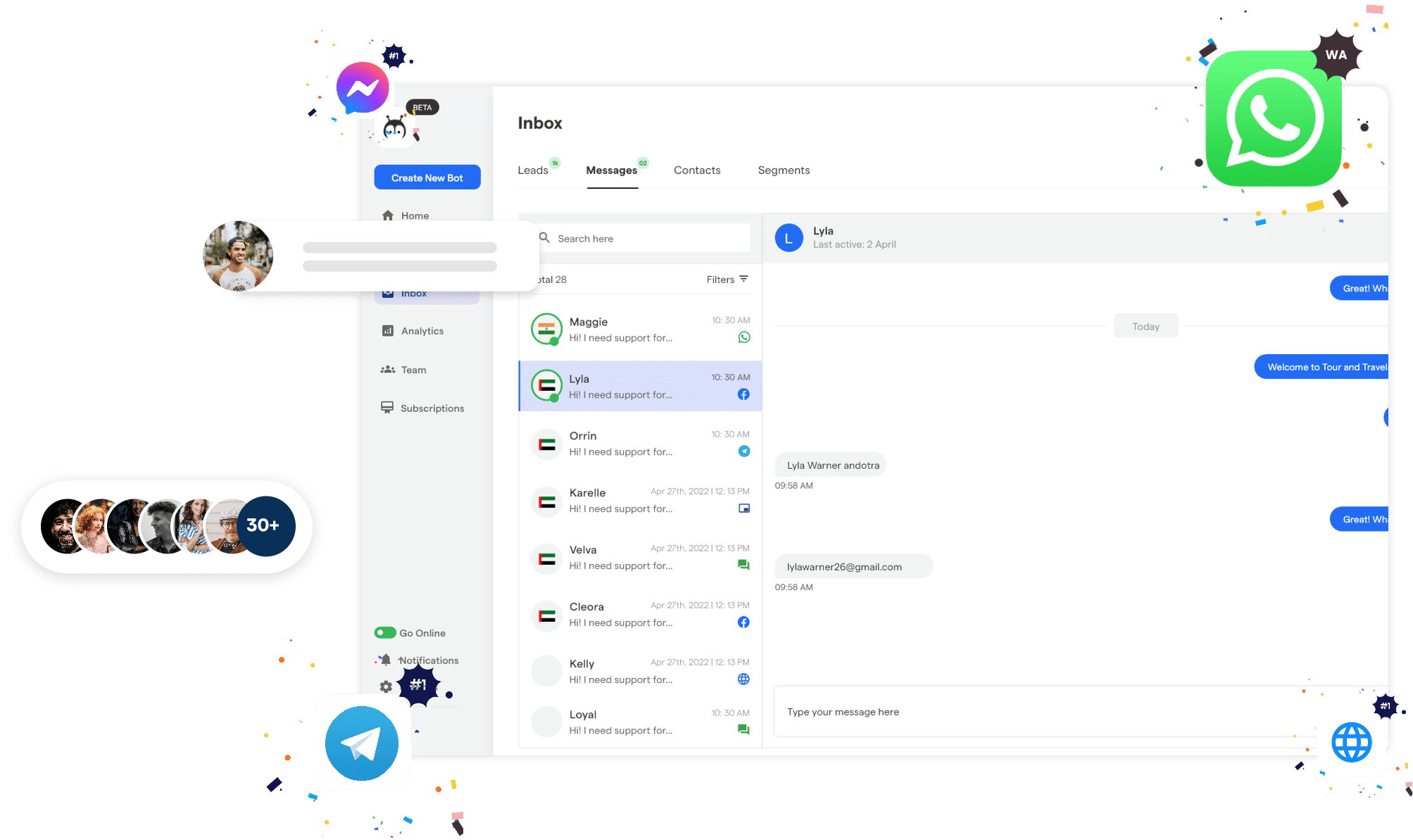 It was making the process more effective and efficient. A virtual bot gives consumers a sense of ease that all their needs and questions will be considered.
Create your virtual mate in the best chatbot pricing and savor the immense benefits of chatbots at BotPenguin and gain immense growth and happy consumers.
A Personalized way
An AI Chatbot can act as your consultant and helps you with your things, whether you are shopping, finding the ideal university, or any other services.
An AI Chatbot offers a more personalized experience than any human operator who's not even ready for your call. It can easily understand the context of the consumers' responses and reverts accordingly while accessing the records of the interactions with the brand.
If you need more insights about Chatbot for website , feel free to read our blogs.
Automates daily tasks
People spend most of their time over social media platforms, and that's where bots function.
Chatbot for website connects the user or visitor instantly with the brand and automates daily tasks like providing information, arranging meetings, instant search results, etc. This eliminates the burden of doing the same job on a repetitive basis.
Benefits of Chatbots for Businesses
Here are the overview of the points we going to cover under the Benefits of Chatbots for Businesses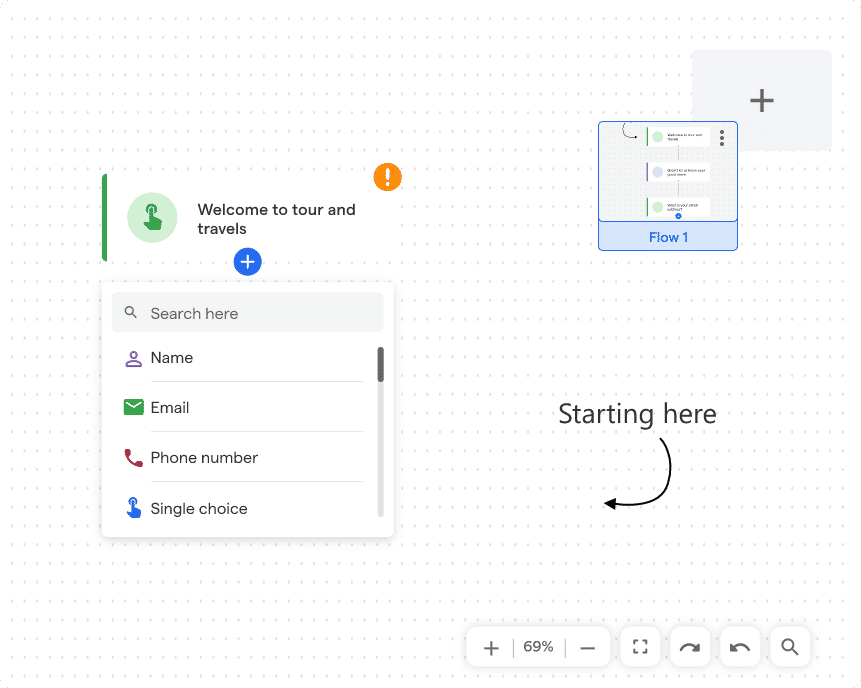 Reduces Operational Cost
Stay Trendy
Raises Engagement and Sales
Monitoring and Better Insights
Versatile in Nature
Reduces operational cost
Integrating a fully automated and AI Chatbot is much cheaper and faster than hiring human candidates for every task or function to execute.
A Human resource can handle only one or two people simultaneously, and if this exceeds, the process becomes tougher.
Hiring executives for customer support services can turn out to be highly expensive for the business.
Hence, virtual bot reduces the operational cost of employees and prevent human errors.
CNBC.Com says bots are indulged in 90% client inquiry activities by 2022, resulting in cutting the cost by $8 billion.
This will help companies save a lot of money.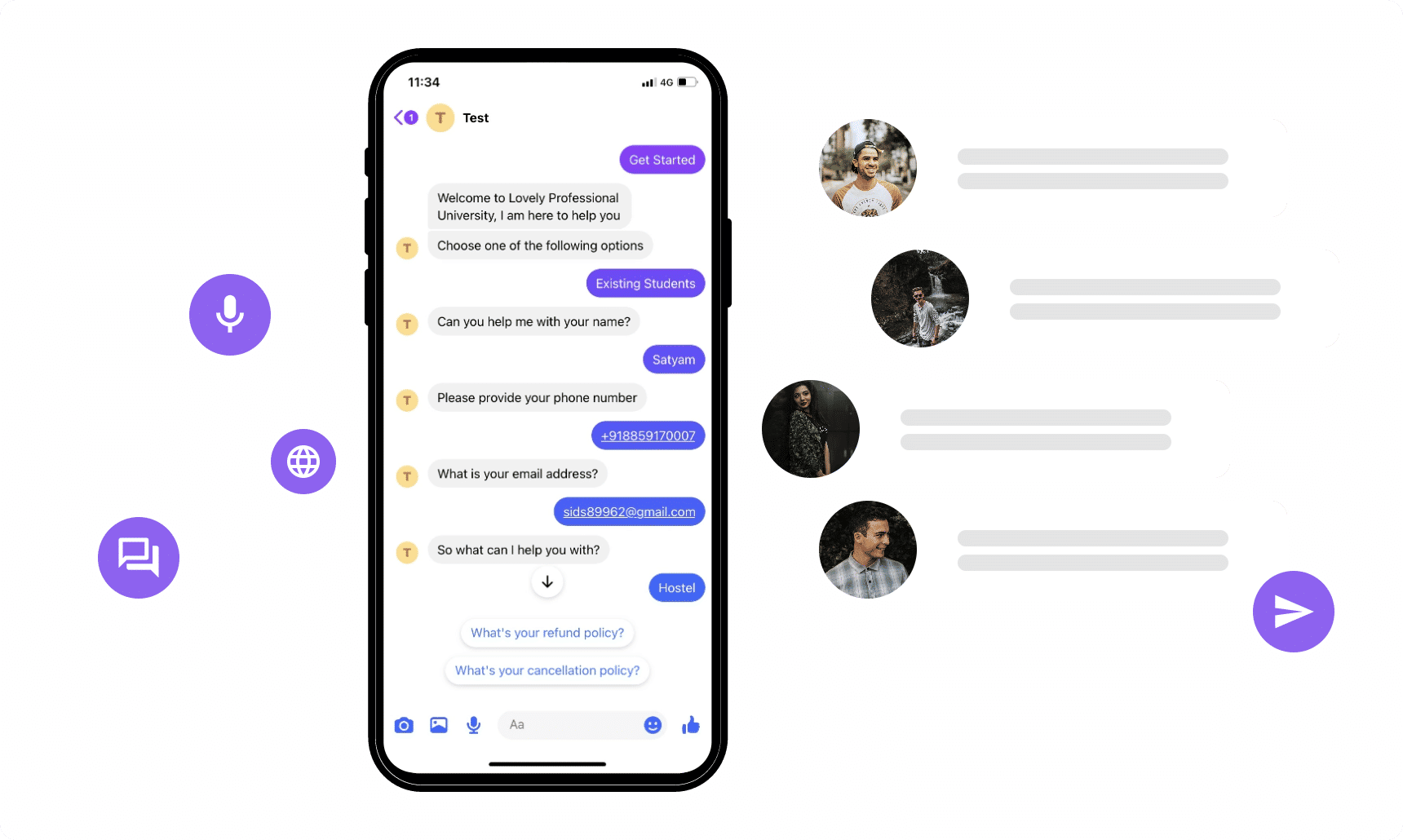 Stay Trendy
Simultaneously, chatting applications and platforms are quite favored by everyone at the personal and professional levels.
It has been seen that messaging apps gained more popularity and user base than in the past few years.
As per the eMarketer study, an American customer spent 10 mins, projected to grow to 12 mins by 2020 of his/her time on messaging apps.
You can also savor the power of technology and get an immense amount of customers with bots' help.
As people prefer interaction through chat with brands, as it is more convenient and more comfortable to use. That's what you can offer your audience through AI chatbot and construct a better brand image through benefits of chatbots.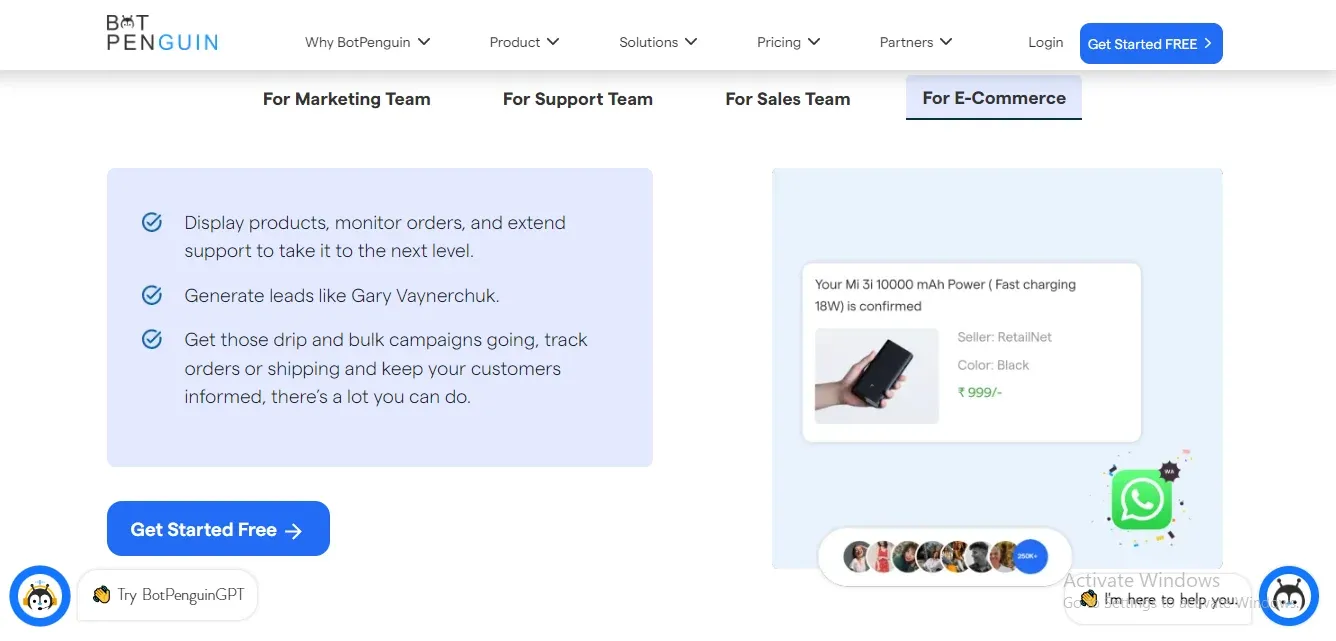 Raises Engagement and Sales
One of the most crucial parts of every business is to increase sales. This means the focus needs to be given on engagement.
And to achieve that, companies use chatbots to market their products and services over social media platforms as they drive more benefits of chatbots.
Facts say Facebook has one of the highest success rates (customers sharing their positive experiences). Engagement via social media raised sales by 40% (max).
The well-supported structure of bots makes them versatile for numerous platforms or websites.
Example- The moment a person shows any interest in booking travel packages, the AI chatbot immediately leads him/her to the booking page and closes the sales.
This leaves the customer satisfied because of the quick and hassle-free service. It gives a pleasant user experience.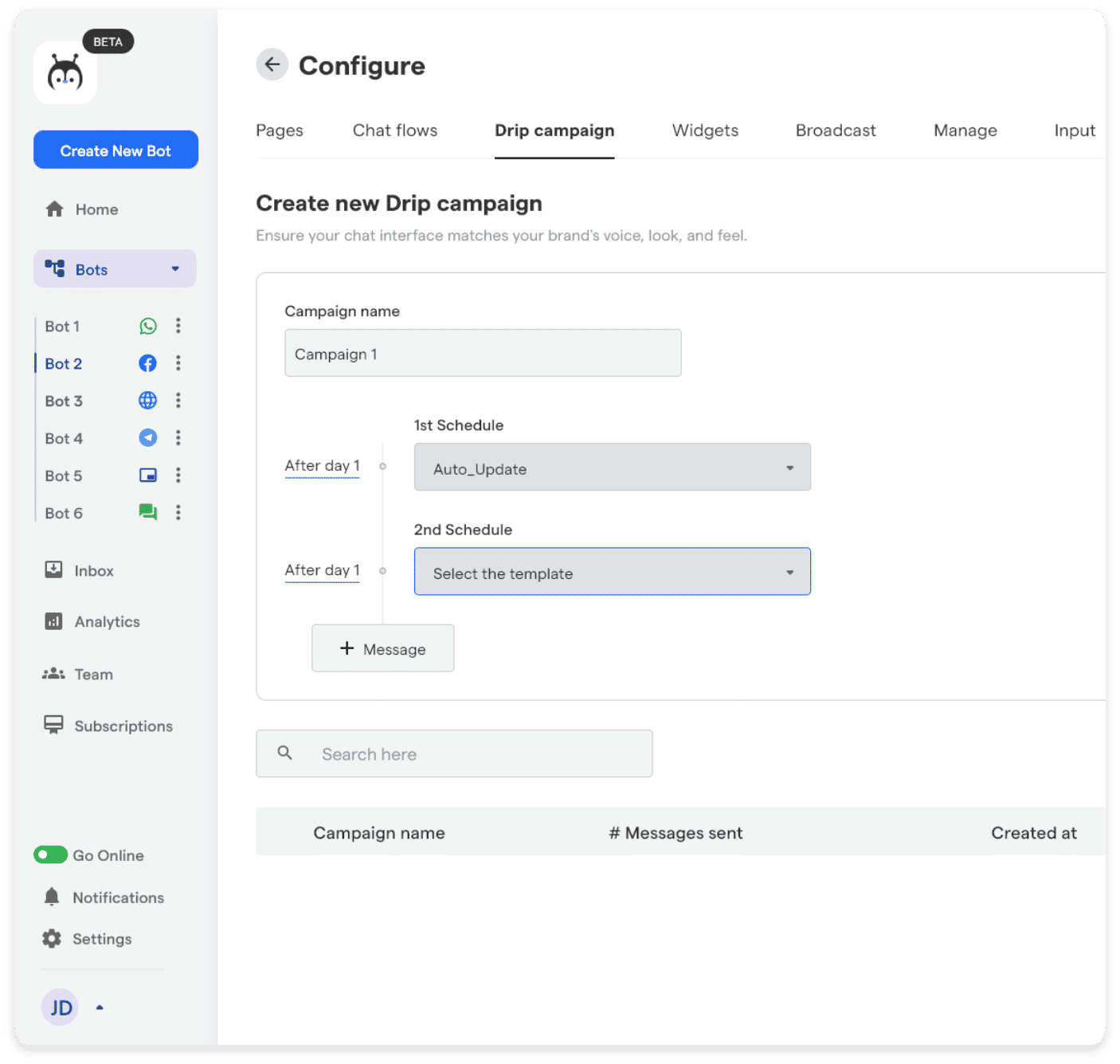 Monitoring and Better Insights
AI Chatbot can act like ultimate data keepers and drivers, resulting in providing better insights into customer data.
It is an interactive tool capable of evaluating, collecting, and identifying the right data. They gather by communicating with a vibrant audience out there, similarly like humans.
The data and feedback shared by people can help you identify the areas of improvement and how to enhance your services and products.
BotPenguin makes the smartest chatbot for website you'll ever own. They can tell you why customers are leaving your website, records different behavioral patterns, etc. Thus, improve your marketing decisions for immense growth.
Versatile in nature
Many businesses are ultimately seeking support through chatbots for gaining value in day to day functions.
Chatbot for website is highly beneficial in today's time, no matter what the business type is.
Some of the industries are on the path of getting revolutionized from AI-powered bots which include: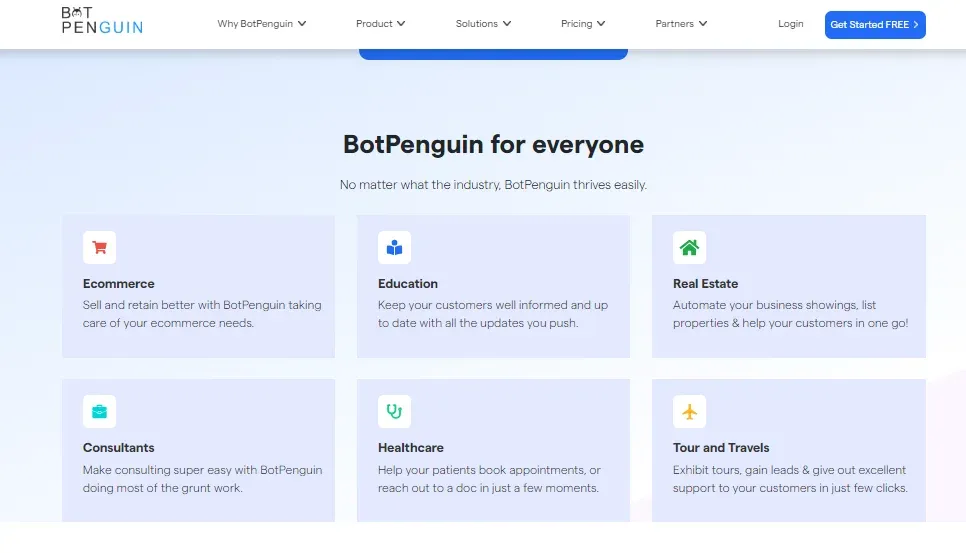 Banking and finance- Resulted in a paradigm shift of how the banking sector used to function traditionally.
Virtual Bot has turned out to be a perfect addition to financial institutions, which are presently inclined towards online (digital) transactions.
HR & Recruiting- Automates every step of the recruitment process. It can search for the ideal candidate, evaluate the skill set, and tell you if they are perfect for the job or not.
Real Estate- the moment anyone visits the real estate website, he/she has some specific requirements (property/infrastructure).
An AI chatbot bot can ask some questions to analyze the needs so that you can get to know what the person is looking for.
Healthcare- There are benefits of chatbots in abundance, from providing medical information, booking medical appointments, filling prescriptions, etc.
Besides, AI chatbot can provide medical assistance to patients and all those who are looking for medical aid.
E-commerce: E-commerce is the most popular industry where you'll come across numerous types of bots.
A chatbot for website helps in many ways, from better insights of products and services to easy shopping or ordering ways.
Conclusion
Chatbot for the website is revolutionizing the way businesses execute trades, market their products, and changing the user experience. Now you got a glimpse of the future where surviving without AI and bots will be quite tricky.
So, gear up and get an interactive, effective, efficient, and fantastic way to improve your business growth in the long run via AI chatbot i.e BotPenguin.
Signup today!
Feel free to dive into our informative blogs to get all your questions about chatbots answered for any other questions.