In the fast-changing and ever-evolving world, business needs to overcome the stiff competition of technology and customer service. Every new day, we dive deeper into the world of digitalization. Everyone expects their favorite brand to be available through technology. Nearly 85% of customers expect to reach their favorite brands via AI assistants.
Today's technology has transformed customer-seller relations. Everyone wants everything to get done quickly. Companies play into the attention-seeking methods called "trend lists." Marketers think of different ways for their products to find customers, attract attention, and make them buy them instantly. This method works every time for every business.
Customers have a growing expectation of a company's performance and services. Sometimes companies can't fulfill their expectations and fall behind. It is getting more challenging to keep pace with the ever-changing world.
It happens due to the lack of future-proofing of your business. Future-proofing means taking various measures for companies to boost their chances of thriving in the future.
So, in this post, we will show you how to future-proof your customer service with BotPenguin chatbots.
What's Future-proofing a Business?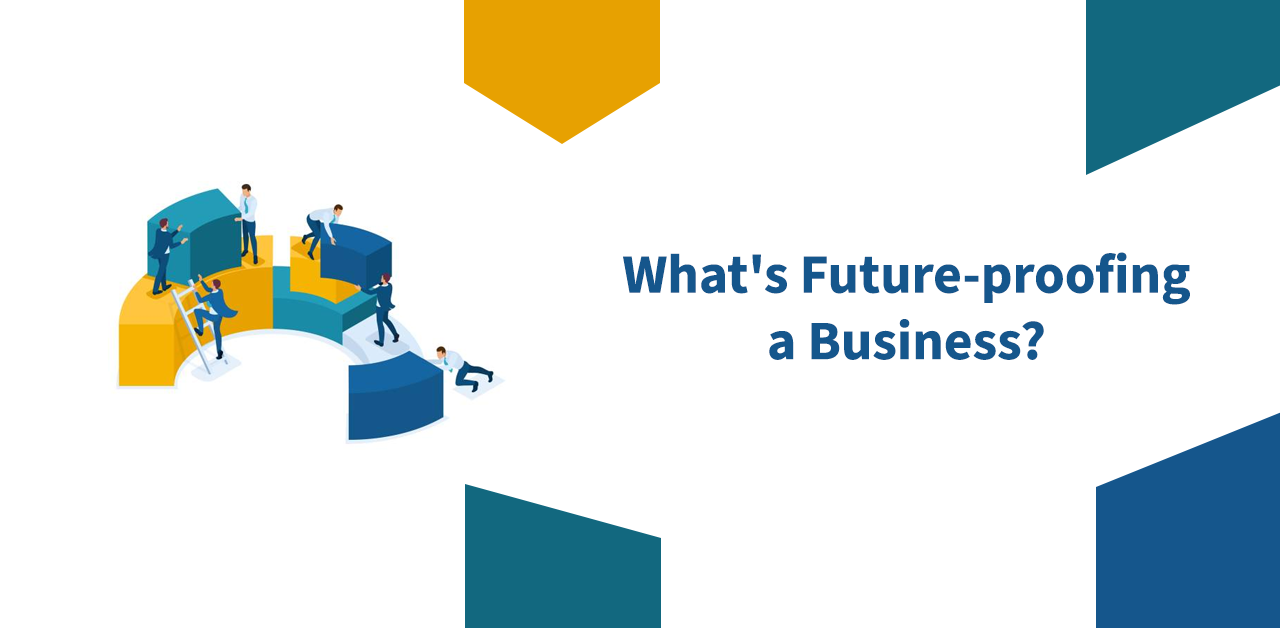 Future-proofing is the act of predicting change and developing ways to prepare for, reduce, and avoid negative repercussions while also taking benefit of upcoming developments.
Why is it critical to future-proof a business?
The short answer is to avoid becoming bankrupt. On the other hand, failure does not necessarily follow firms that do not develop swiftly enough, at least not immediately. Instead, they stop thriving and begin to deteriorate over time. The sad reality is that there is nothing worse than this inevitable result for those who do not adapt and optimize.
Although future-proofing appears to be a straightforward notion, many business executives and organizations are unaware.
It's doubtful that a company's leadership will adapt and adjust if they don't understand why. Worse, they realize they need to change but refuse to, resulting in a self-fulfilling prophecy. That is, of course, never advantageous to any firm.
Every leader should be aware of the possibilities of new technology to assist them in achieving their goals and objectives more quickly. By automating many elements of your organization with new collaborative intelligence technologies, you may take advantage of a once-in-a-generation chance.
You can change your company's entire cost structure while simultaneously boosting operational efficiency and quality.
The user interface must be straightforward and intuitive. It would help if you beautifully integrated it into the context of the user's requirements. Such a system requires continually learning software, but it also requires humans.
How do AI-powered Chatbots help to Future-proof Your Business?
Artificial intelligence may help you rethink your business and prepare for the future. Investing in AI, particularly chatbot technology, is a low-hanging fruit for firms to grow their consumer base. AI chatbots will change businesses for the better in the long run. These systems' collaborative autonomy allows people to focus on the job they want to do. Things like Thinking and complicated problem solving while leaving their automated assistants' easy yet boring duties are crucial to a business's health.
It is how the corporate world will appear in the future.
Consumers today demand a customized, highly engaging, and intuitive customer experience from businesses that want to win their loyalty after nearly four decades of e-commerce. Artificial intelligence is the most effective approach for companies to succeed in the experience economy.
It lays the groundwork for engaging and memorable experiences that customers want to repeat. Cognitive intelligence enhances chatbot discussions, making them more attractive and beneficial for your consumers.
Future-proof your customer service with BotPenguin's chatbots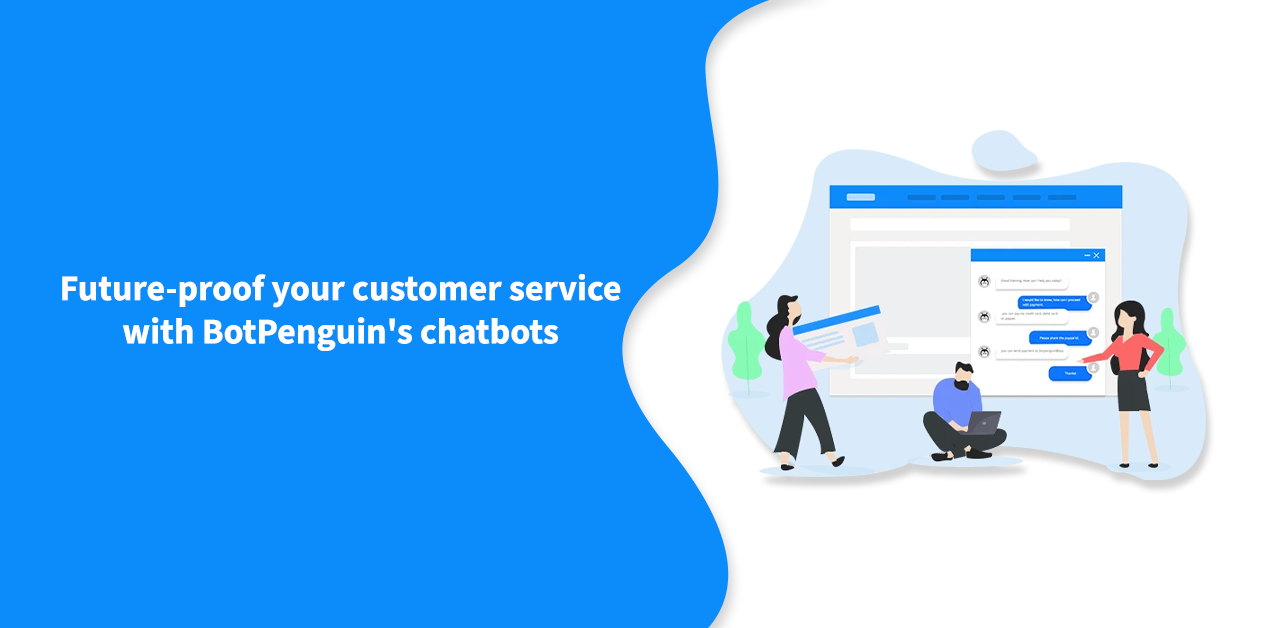 Emotions
Marketers have been focusing on emotions for many years, believing that they are the primary driver of outstanding customer service. This concept has even spawned a few new businesses. People get too much further information every minute. Marketers nowadays tend to focus on facts rather than emotions, which might backfire at some time.
Customer experience is a delicate balance - you must carefully combine all of the elements to get the desired outcome. The primary components are emotions and pleasant experiences.
It is a fact that happy individuals value time over money. When it comes to shopping, they prefer quality time over convenience. Furthermore, they place a premium on good timing above individualized offerings.
Seamless Omnichannel Experiences
While the internet makes it easier for customers to contact businesses, it also causes nightmares for customer service staff. Customers don't care how difficult it is to link channels; they want to be able to put down and pick up with ease, regardless of where they engage. They saw it happen with big companies, and now they demand it from other firms.
BotPenguin AI chatbots will enable you to enhance all-digital user interactions. Consider designing virtual reality avatars to represent your company (VR).
Consumers will be able to communicate with these avatars in the same way as real agents, asking inquiries and matching with suitable service providers based on criteria like availability and location. They'll then interview all of the avatars, evaluate their services, and make a buying choice. On the horizon is a united experience.
Instantaneous experiences
Messengers and social media have mostly supplanted phone calls and email in personal and professional settings. It's no surprise that once businesses realized they needed to get into digital, they began to develop their apps. However, people quickly discovered that even die-hard brand fans are uneasy about a slew of rarely-used applications on their phones. Now, brands are working on a unified interface to handle all of a customer's questions. And a chatbot is a great option.
BotPenguin's chatbots provide a sympathetic understanding to a perplexed consumer. It can understand and resolve the problem. And, for the most part, that's enough to keep customers loyal and prevent them from switching to a rival product or service.
Customer Service: Cross-Device User Interaction
The future of chatbot technology is cross-device user engagement. Consider how your consumers start their day by using their mobile device to contact a nearby company. They may use a messaging tool on their Facebook page to ask some preliminary inquiries and receive an immediate response. Later, they employ a virtual assistant to ask a follow-up query on their way to work.
They check in using their work PC, then connect via a smart speaker while preparing dinner and unwinding at home. After obtaining all of the information they need, a VR headset allows them to communicate more extensively with the company in the evening, completing the engagement cycle. The company collects all of the data so that the chatbot learns your clients' demands and answers with ever-increasing depth and personalization each time they connect.
Customer Service: Measuring KPIs
It's also crucial to track a chatbot's efficacy over time. You should continuously check specific KPIs to assess if the bot is on track and capable of achieving its objectives regularly. The number of interactions it has handled and the proportion of those successfully finished talks without the need for a human employee are crucial things to examine. The amount of correctly categorized requests and statistics in the Natural Language Processing (NPL) is also extensively reviewed to establish how the chatbot recognizes consumer intentions.
Customer Service: Hyper-personalisation
Even more fascinating, AI-enabled chatbots may collect data from anonymized encounters to learn more about future consumer interactions. When an AI-driven chatbot notices similarities to previous chats, whether from the same client or not, It may draw incredible inferences. Moreover, it can forecast the user's requirements even before they are aware of them.
Customer Service: Is Chatbot Technology Worth It?
One method to future-proof your business processes is to use chatbot technology. It readily adjusts to changing channel requirements, ensuring that the effort and money invested don't waste with each new technological advancement. Furthermore, incorporating chatbot technology in omnichannel touchpoints is positively received by customers.
Thanks to years of advancement in natural language processing, 40 percent of retail customers prefer chatbots over virtual operators, according to Insider Intelligence. AI can reply fast and realistically. Fewer than half of customers believe they can distinguish between AI and human interactions.
It's also a long-term investment because adding channels later doesn't necessitate adjustments to current chatbots. Chatbots will have a new aim to serve clients wherever they are as you extend to new channels. AI is a slam-dunk business approach for future-proofing consumer experience since the benefits will only grow with time. Consider a technology that can handle all existing channels and those that have yet to be known.
Future Proof Customer Service: The Bottom Line
The advancement of technology is unavoidable. But chatbots will adapt quickly to connect with people in the future. It is not a matter of whether your company needs artificial intelligence. The shift is already happening. Your business might not be left behind due to a lack of new tech. Consider that chatbots are the latest and easiest way to improve customer service without missing many potential applications.
Integrating chatbots with BotPenguin helps your overall customer experience strategy at an affordable cost. BotPenguin chatbots help your companies gain huge benefits from digital automation with core processes.