What is Customer Service?
Customer Service is the friendly face of any business that helps customers with their needs, answers their questions, and solves their problems. It's like being a superhero for customers, rescuing them from confusion and frustration, and making their day a little brighter.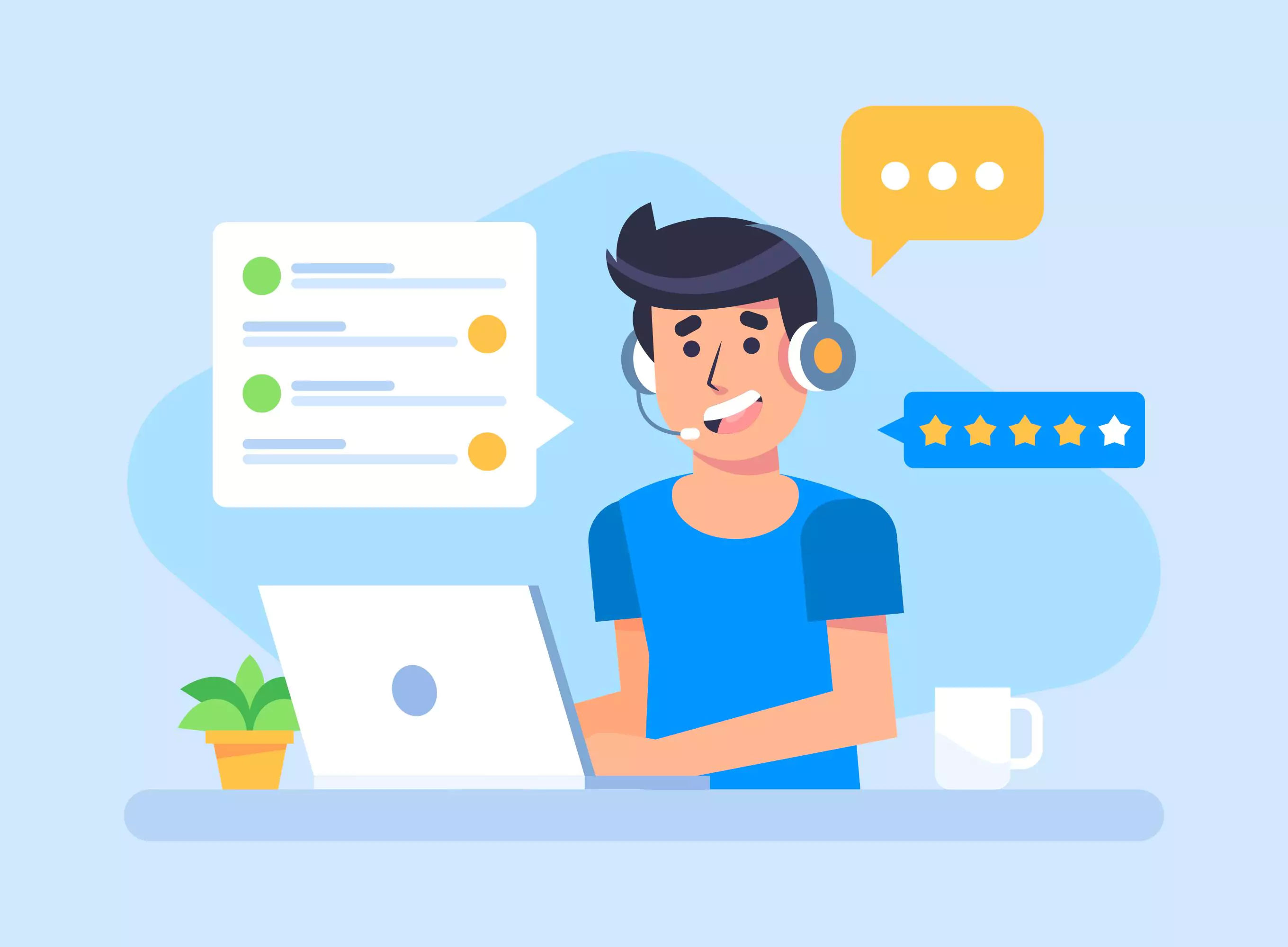 Great customer service is essential for businesses because it:
Keeps customers coming back for more (hello, repeat business!)

Attracts new customers through positive word-of-mouth

Builds brand loyalty and trust

Sets you apart from the competition (take that, rivals!)
Types of Customer Service
In-Person Customer Service
This is the classic, face-to-face customer service we all know and love. It's like having a friendly chat with your neighbor, but instead, you're helping them find the perfect pair of shoes or fixing their computer.
Phone-Based Customer Service
The art of helping customers through phone calls, where your voice becomes the guiding light in their journey to satisfaction. It's like being a radio host, but with a mission to solve problems and make people happy.
Email and Messaging Customer Service
Swooping in to save the day through written words, whether it's email, live chat, or messaging apps. It's like being a pen pal who's always there to help, making sure customers feel heard and understood.
Social Media Customer Service
Engaging with customers on their favorite platforms, like Facebook, Twitter, or Instagram. It's like being the life of the party, mingling with guests, and making sure everyone has a great time (and gets their questions answered!).
Self-Service Customer Service
Empowering customers to help themselves through FAQ pages, knowledge bases, or chatbots. It's like being a wise mentor, providing guidance and resources for customers to find their own path to success.
Key Customer Service Skills
Communication Skills
Mastering the art of speaking and writing clearly, concisely, and professionally. It's like being a linguistic ninja, slicing through confusion and misunderstandings with ease.
Active Listening
The ability to truly hear and understand what customers are saying, even when they're not sure how to express themselves. It's like having a superpower that lets you read between the lines and decode hidden messages.
Empathy and Emotional Intelligence
Putting yourself in customers' shoes and genuinely caring about their feelings. It's like having a heart of gold that radiates warmth and understanding, melting away frustration and disappointment.
Problem-Solving and Critical Thinking
Tackling challenges head-on and finding creative solutions to customers' issues. It's like being a detective, piecing together clues and cracking the case to make customers happy.
Adaptability and Flexibility
Staying cool under pressure and adjusting to ever-changing situations. It's like being an acrobat, gracefully balancing the demands of customers, colleagues, and company policies.
Customer Service Metrics and KPIs
First Contact Resolution (FCR)
The superhero stat that measures how often you solve customers' problems on the first try. The higher the FCR, the more efficient and effective your customer service team is.
Average Handle Time (AHT)
The stopwatch that tracks how long it takes to handle customer interactions, from start to finish. A lower AHT means you're helping customers quickly, but be careful not to sacrifice quality for speed.
Customer Satisfaction (CSAT)
The smiley face scale that gauges how happy customers are with your service. High CSAT scores are like gold stars for your customer service team, showing you're doing a great job.
Net Promoter Score (NPS)
The ultimate popularity contest, measuring how likely customers are to recommend your business to others. A high NPS means you've got a loyal fan base singing your praises.
Customer Effort Score (CES)
The barometer of how easy it is for customers to get help from your team. A low CES means you're making life easier for customers, which is always a win.
Customer Service Best Practices
Providing Personalized Service
Treating customers like the unique individuals they are, tailoring your approach to their needs and preferences. It's like being a chameleon, adapting your colors to match the customer's vibe.
Responding Quickly and Effectively
Being a speedy problem-solver, addressing customer concerns as soon as possible. It's like being a race car driver, zooming towards the finish line of customer satisfaction.
Empowering Customer Service Representatives
Giving your team the tools, resources, and authority they need to help customers. It's like being a supportive coach, setting your players up for success on the field.
Utilizing Customer Feedback
Listening to what customers have to say and using their insights to improve your service. It's like being a treasure hunter, uncovering valuable gems of wisdom hidden in customer comments.
Continuously Improving Customer Service Processes
Never resting on your laurels, always striving to make your customer service even better. It's like being an athlete, pushing your limits and breaking records in the pursuit of excellence.
Customer Service Technologies and Tools
Customer Relationship Management (CRM) Systems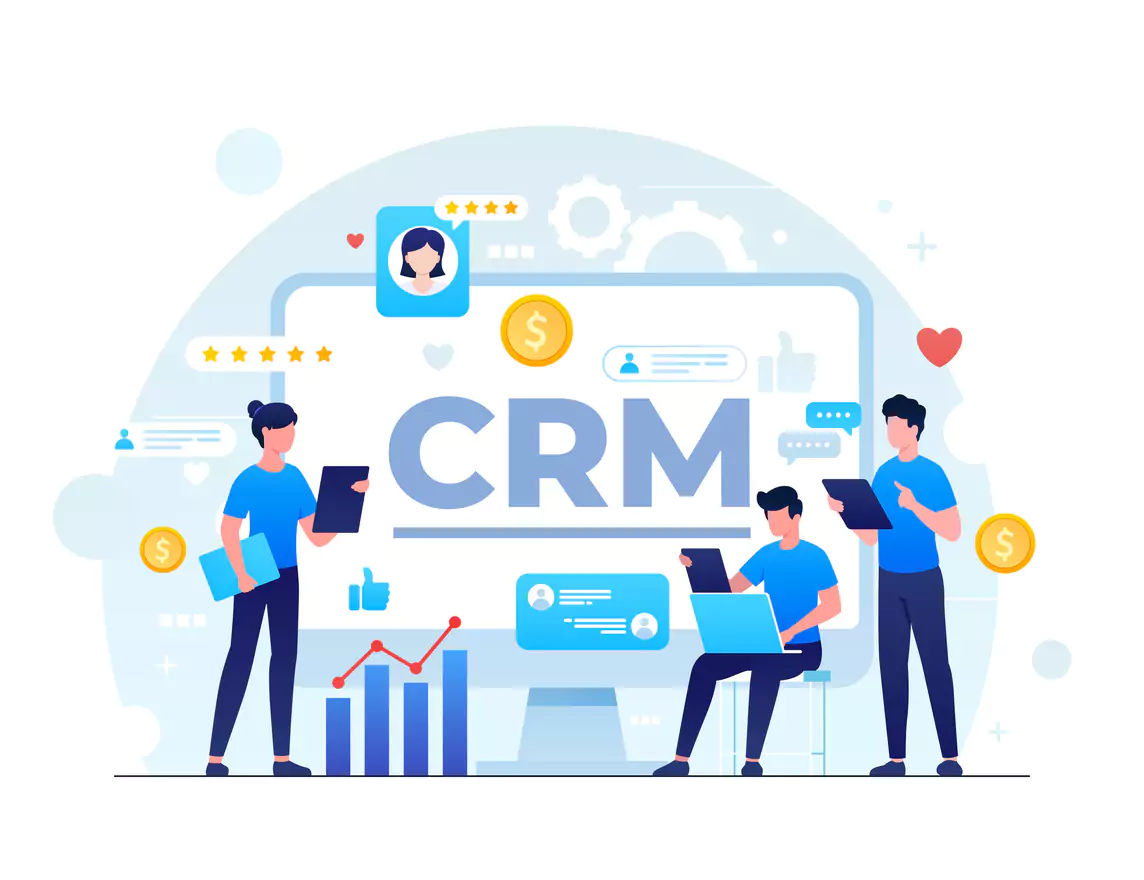 The high-tech hub that stores customer information, making it easy to track interactions and provide personalized service. It's like having a digital Rolodex packed with customer insights.
Help Desk and Ticketing Systems
The organizational wizards that keep track of customer issues and ensure they're resolved efficiently. It's like having a personal assistant who keeps your to-do list in check.
Live Chat and Messaging Platforms
The digital channels that allow you to chat with customers in real-time, providing instant support and guidance. It's like having a friendly conversation over a cup of virtual coffee.
Social Media Management Tools
The command center for your social media customer service efforts, helping you monitor, respond, and engage with customers. It's like being the conductor of a social media orchestra, keeping everything in harmony.
Knowledge Base and Self-Service Tools
The library of information and resources that help customers help themselves. It's like being a wise sage, sharing your knowledge with those who seek it.
Customer Service Training and Development
Onboarding and Orientation for New Customer Service Representatives
The warm welcome that introduces new team members to your company's culture, values, and customer service expectations. It's like being a friendly tour guide, showing newcomers the ropes.
Ongoing Training and Skill Development
The continuous process of learning and growing as a customer service professional. It's like being a lifelong student, always eager to expand your knowledge and sharpen your skills.
Coaching and Mentoring Programs
The supportive relationships that help customer service representatives reach their full potential. It's like having a wise mentor who guides you on your journey to success.
Performance Evaluation and Feedback
The constructive feedback that helps customer service representatives learn from their experiences and improve their performance. It's like being an athlete, reviewing game footage to identify strengths and areas for improvement.
Employee Engagement and Retention in Customer Service
The strategies and practices that keep customer service representatives motivated, committed, and happy in their roles. It's like being a cheerleader, inspiring your team to give their all and enjoy their work.
Customer Service in Different Industries
Retail Customer Service
Helping customers find the perfect products, answering questions about merchandise, and processing returns. It's like being a personal shopper, guiding customers through the retail jungle.
Hospitality and Tourism Customer Service
Creating memorable experiences for guests, assisting with travel plans, and addressing any issues that arise. It's like being a gracious host, making sure everyone feels welcome and cared for.
Healthcare Customer Service
Supporting patients and their families, scheduling appointments, and providing information about medical services. It's like being a compassionate caregiver, ensuring everyone's health and well-being.
Financial Services Customer Service
Assisting customers with banking, investments, and insurance, answering questions about financial products, and resolving issues. It's like being a financial advisor, helping customers navigate the world of money.
Telecommunications and Technology Customer Service
Helping customers with tech products and services, troubleshooting issues, and providing guidance on usage. It's like being a tech wizard, casting spells to banish technical difficulties.
The Future of Customer Service
The Impact of Artificial Intelligence and Automation
Embracing the power of technology to enhance customer service, from chatbots to data analytics. It's like teaming up with friendly robots to conquer the customer service universe.
Omnichannel Customer Service Strategies
Seamlessly integrating all customer service channels, providing a consistent and cohesive experience. It's like being a master juggler, keeping all the balls in the air without missing a beat.
The Role of Customer Experience (CX) in Customer Service
Focusing on the entire customer journey, from first contact to post-purchase support. It's like being a storyteller, crafting a captivating tale that keeps customers engaged and satisfied.
The Growing Importance of Social Responsibility in Customer Service
Considering the impact of your customer service practices on society and the environment. It's like being a superhero, fighting for justice and making the world a better place.
Adapting to Changing Customer Expectations and Needs
Staying ahead of the curve and evolving your customer service strategies to meet the demands of modern customers. It's like being a chameleon, changing colors to blend in with the ever-shifting customer service landscape.
Frequently Asked Questions
What is customer service?
Customer service is the support and assistance provided by a company to its customers before, during, and after purchasing products or services.
What is a customer service representative (CSR)?
A Customer Service Representative (CSR) is a person who interacts with customers, addressing inquiries, solving problems, and providing information about products or services.
What is customer satisfaction?
Customer satisfaction is a measure of how a company's products or services meet or exceed customer expectations. It's crucial for retaining customers and gaining referrals.
What are the different channels of customer service?
Customer service can be delivered through various channels, including phone calls, emails, live chat, social media, forums, and self-service portals on a company's website.
What is a customer feedback survey?
A customer feedback survey is a tool used by companies to gather opinions and suggestions from customers about their products or services, aiming to improve customer satisfaction.