What Is a Warehouse Management System (WMS)?
A Warehouse Management System (WMS) is a digital powerhouse that helps businesses efficiently manage their warehouse operations from start to finish. It incorporates software and hardware to streamline processes, improve inventory accuracy, increase productivity, and enhance customer satisfaction.
A WMS goes beyond just keeping track of products. It helps businesses optimize the organization of goods, manage picking and packing processes, streamline shipments, and gives you the power to make data-driven decisions for your warehouse.
Why Do Businesses Need a Warehouse Management System?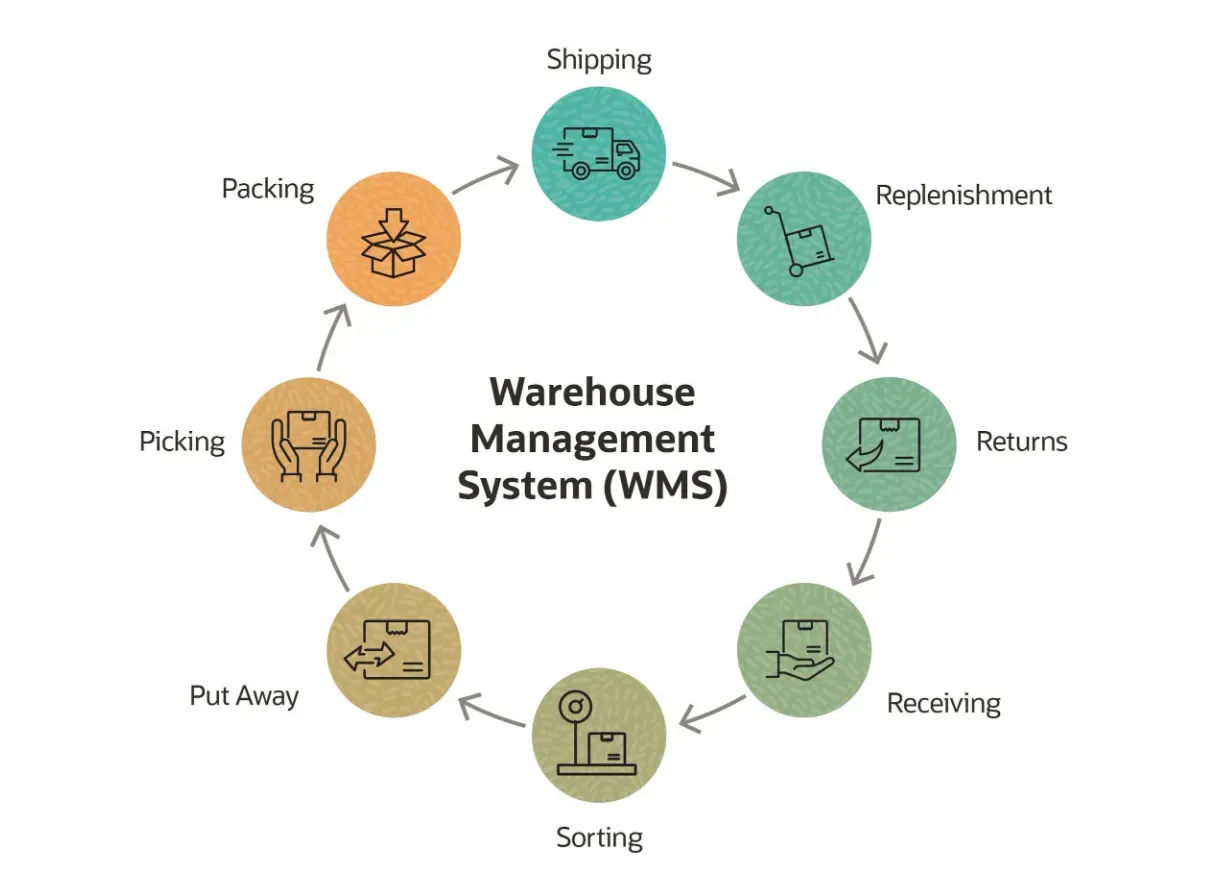 Warehouse management can be a chaotic dance with inventory, orders, and logistics, but a WMS swoops in to save the day by bringing order and efficiency. It ensures that the right products are in the right place at the right time, reducing errors, saving costs, and improving customer satisfaction.
Imagine a world without a WMS! Chaos would reign supreme, with misplaced products, delayed shipments, and frustrated customers. Inventory accuracy would be a never-ending guessing game, and warehouse staff would be drowning in paperwork. It's safe to say that a WMS is a warehouse's secret weapon to overcoming these challenges.
Who Uses Warehouse Management Systems?
Warehouse Management Systems are not just for giant logistics companies. They are utilized by a wide range of industries, including e-commerce, retail, manufacturing, distribution, healthcare, and more. Any business that deals with inventory management and distribution can benefit from a WMS.
Implementing and managing a WMS requires a superhero team, including warehouse managers, IT specialists, logistics managers, and even on-site superheroes who will be using the system on a daily basis. Each member plays a crucial role in ensuring the success of the WMS implementation.
Types of Warehouse Management Systems
WMS systems can be broadly classified into 3 main categories. Here's a detailed look: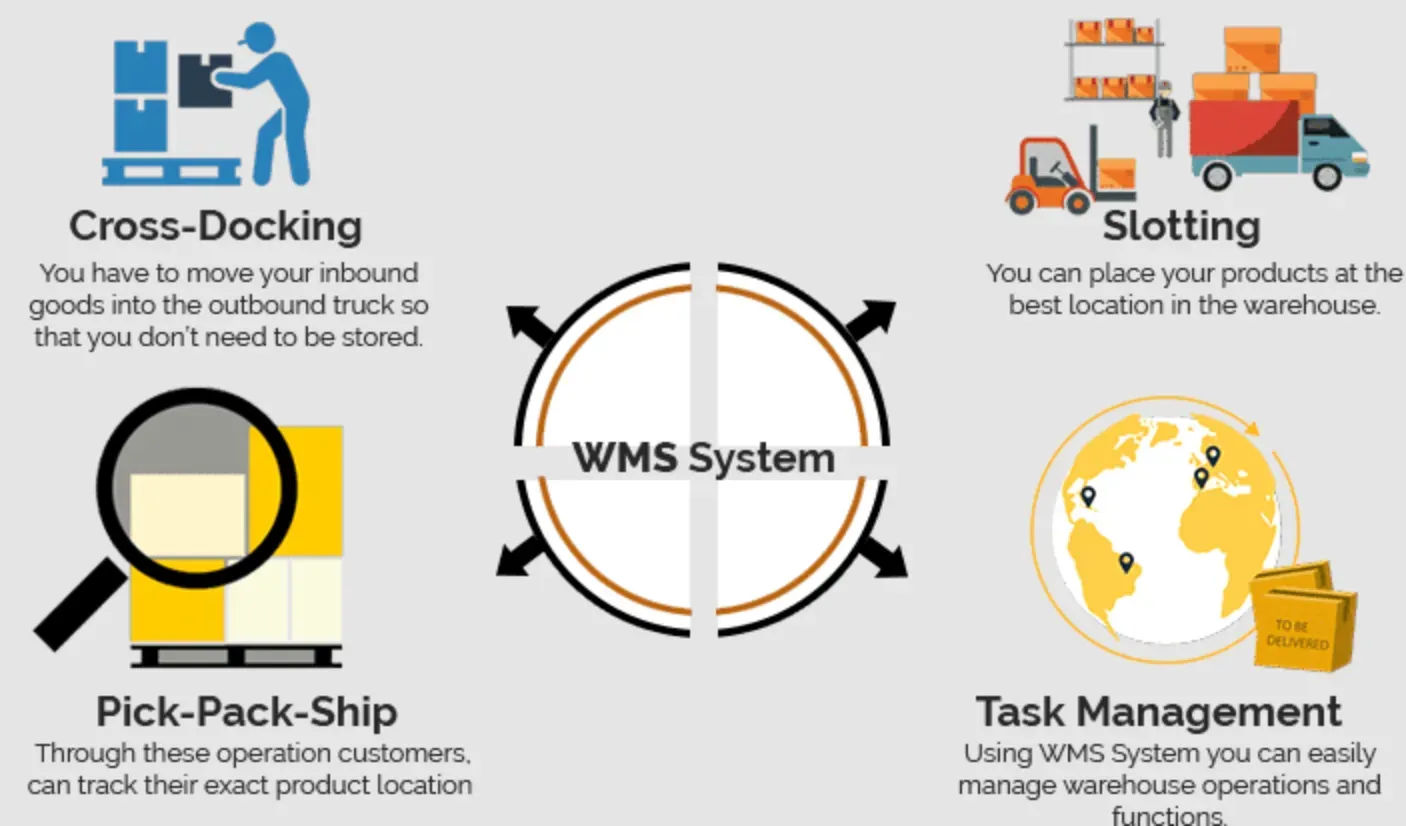 Cloud-based WMS
Picture a WMS working effortlessly in the digital clouds, requiring no hardware setup or capital expenditure. Cloud-based WMSs offer easy accessibility, quick implementation, automatic updates, and the flexibility to scale as your business grows.
On-premise WMS
These WMSs are the superheroes that reside within your organization's premises. They require hardware investment, IT infrastructure setup, and maintenance, but they offer complete control over your warehouse operations, making them a popular choice for large enterprises.
Hybrid WMS
As the name suggests, a hybrid WMS combines the best of both worlds. It harnesses the power of the cloud with the added flexibility and control of on-premise systems. This option provides the agility to adapt to changing needs while maintaining a level of data sovereignty.
How Does a Warehouse Management System Work?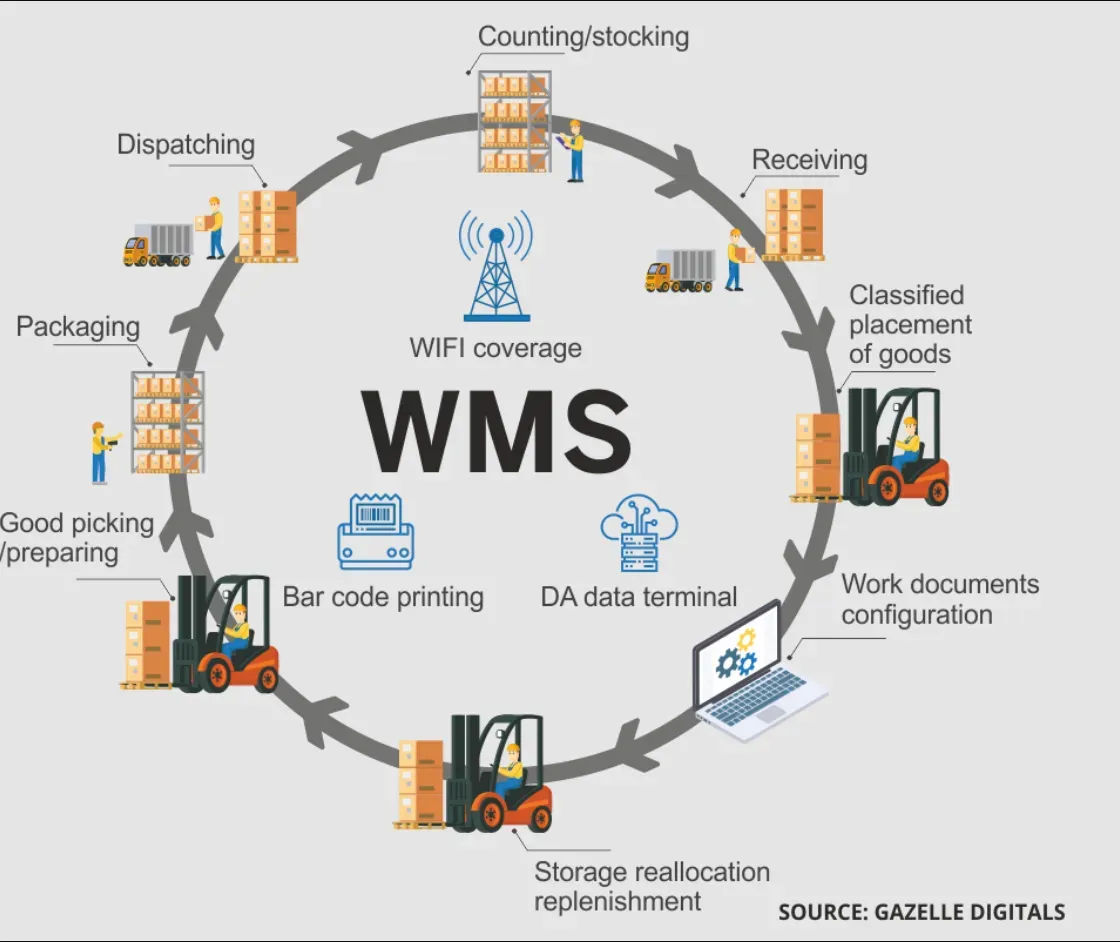 A WMS operates behind the scenes, seamlessly managing the entire warehouse workflow. From receiving goods, to putaway, picking, packing, and shipping, it orchestrates each step with precision. And it doesn't stop there! A WMS also integrates with other systems, such as barcodes, RFID, and IoT, to provide a holistic view of your warehouse's operations.
Receiving and Putaway
When new inventory arrives at your warehouse, the WMS takes charge, ensuring it is accurately received, properly labeled, and strategically placed in the correct location. It coordinates the putaway process, making sure items are stored logically to optimize picking efficiency.
Picking and Packing Goods
With the WMS at the helm, picking the right products for orders becomes a breeze. It guides warehouse workers through the most efficient routes, whether it be zone picking, wave picking, batch picking, or any other picking method. Once items are picked, the WMS oversees the packing process, getting them ready for shipment.
Shipping
Don't stress about shipping documents, order labels, or coordinating with freight carriers. The WMS streamlines the shipping process by generating and automating all the necessary paperwork. It even provides notifications to the receiver, ensuring they are prepared to receive the shipment.
Labor Management
The WMS keeps an invisible eye on your warehouse workforce, monitoring their performance and productivity. It provides valuable insights into each worker's efficiency, helping you identify areas of improvement and optimize labor allocation.
Yard and Dock Management
No more truck drivers aimlessly searching for loading docks! A WMS shines its spotlight on yard and dock management, providing real-time visibility and guidance for incoming and outgoing vehicles. It orchestrates cross-docking and streamlines inbound and outbound logistics functions.
Reporting
A WMS is equipped with a powerful reporting function that provides deep insights into your warehouse operations. It generates reports on key performance indicators (KPIs), helping you evaluate and improve your warehouse efficiency, accuracy, and productivity.
Advantages of Modern Cloud-Based Warehouse Management Systems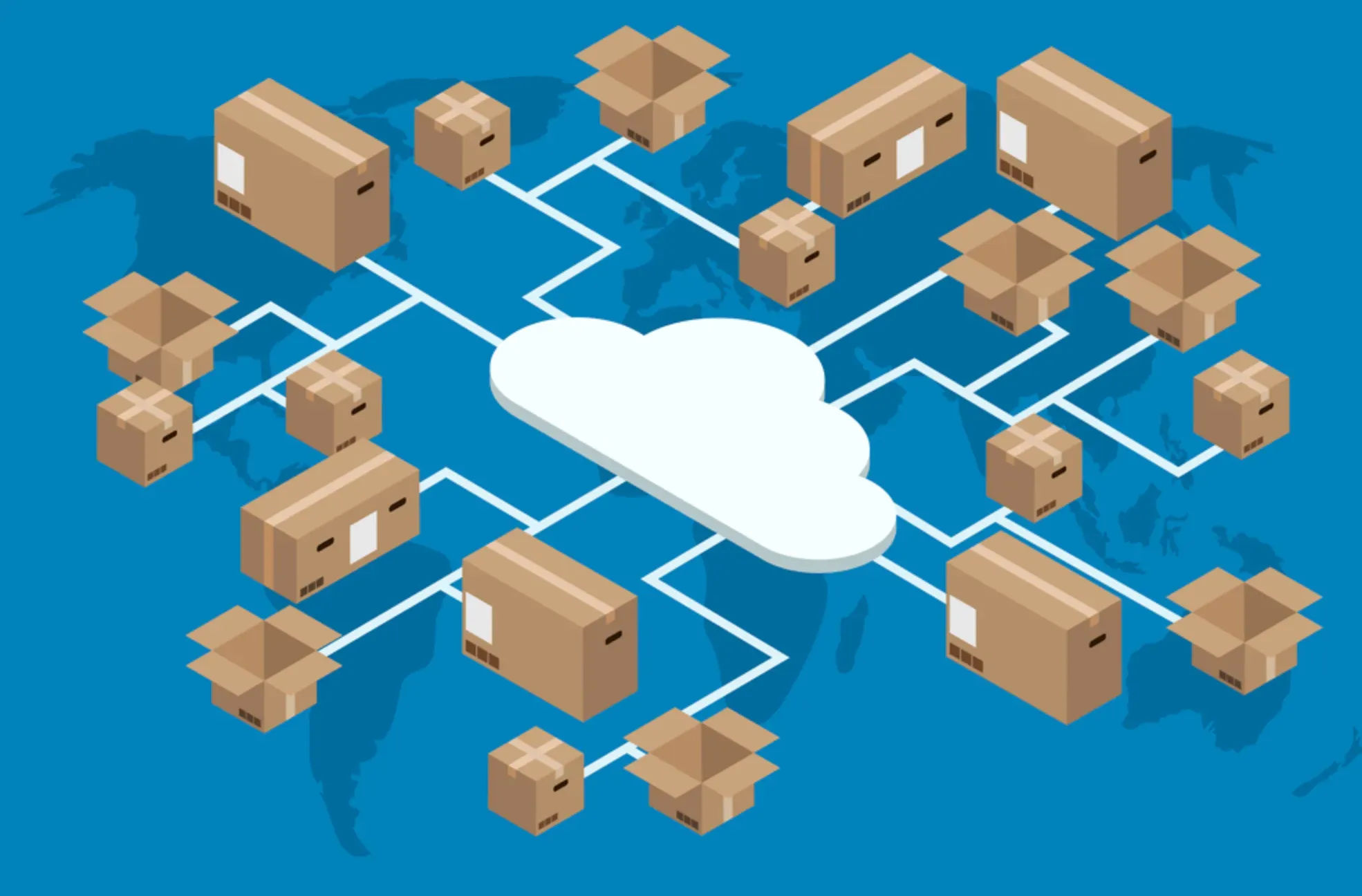 Cloud-based WMS solutions offer real-time visibility into your warehouse operations. No more waiting for reports or manually analyzing data. With a few clicks, you can access up-to-date information and scale your system as your business grows.
Quick implementation and deployment
Gone are the days of lengthy WMS implementations. Cloud-based WMS solutions can be up and running in no time, reducing downtime and allowing your warehouse to run smoothly from day one.
Lower costs compared to on-premise systems
Ah, the magic of the cloud! Cloud-based WMS systems eliminate the need for heavy hardware investments and reduce IT infrastructure costs. Pay-as-you-go pricing models allow businesses of all sizes to access advanced warehouse management features without breaking the bank.
Rapid scalability as the organization grows
As your business expands, so does your warehouse. Cloud-based WMS systems provide the flexibility to adapt and scale seamlessly. No worries about outgrowing your system or facing limitations. Your WMS grows with you!
How Warehouse Management Systems Work with IoT?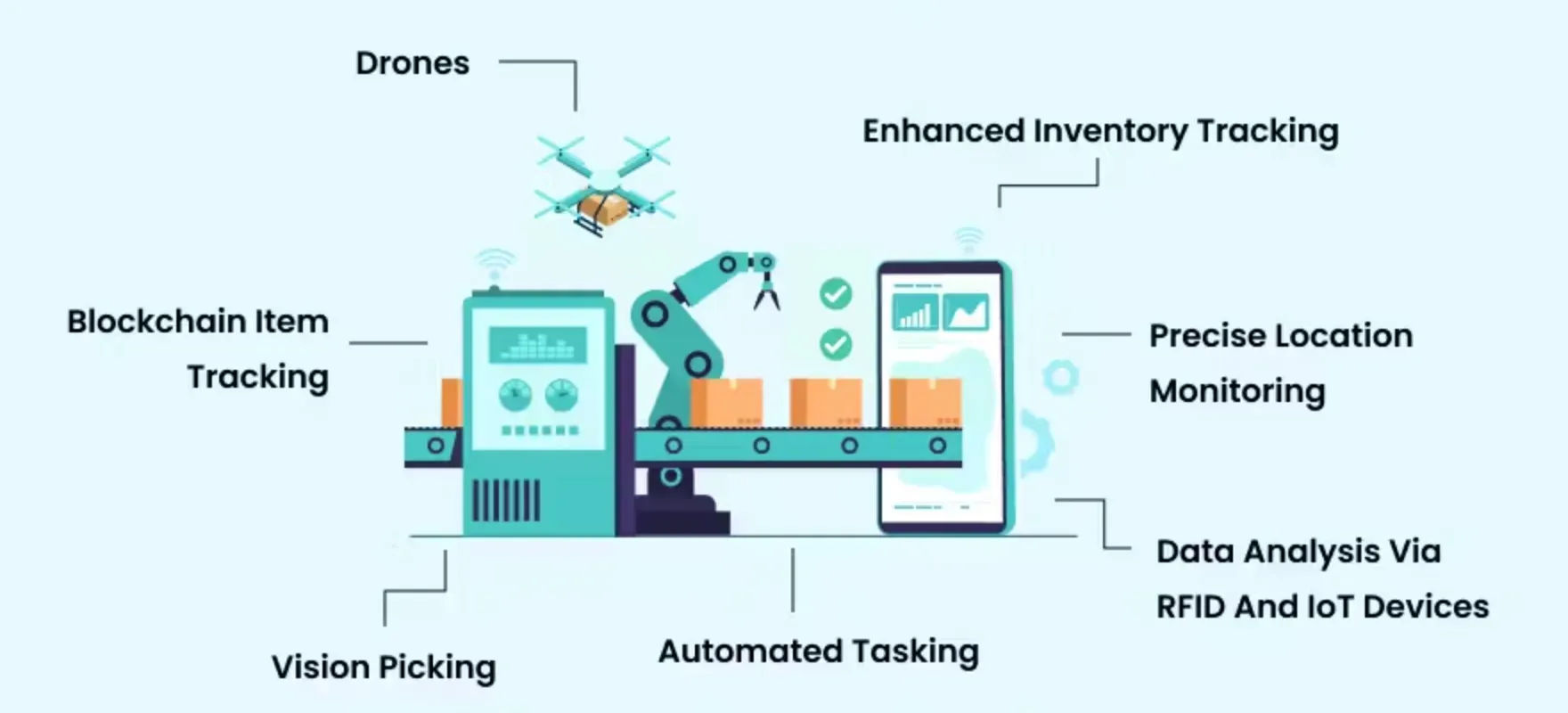 The WMS teams up with the Internet of Things (IoT) to take warehouse management to the next level. IoT devices and sensors provide real-time data on inventory movement, temperature control, and asset tracking. This information integrates seamlessly with a WMS, creating a synchronized and efficient workflow.
Optimized routing with IoT data
By integrating IoT data into a WMS, businesses can optimize routing decisions for inbound and outbound shipments. Real-time data on road conditions, traffic, and vehicle availability allows the WMS to make intelligent decisions, ensuring the most efficient and cost-effective delivery options.
From push-based to pull-based supply chains
IoT and WMS integration transform supply chains from push-based to pull-based models. Real-time data collected from IoT devices enable businesses to respond quickly to demand fluctuations and restock inventory when needed. This shift minimizes stockouts, reduces inventory carrying costs, and enhances overall supply chain agility.
Frequently Asked Questions (FAQs)
Is a Warehouse Management System suitable for my industry?
Yes, a Warehouse Management System is widely used across various industries including e-commerce, retail, manufacturing, distribution, and healthcare. It can benefit any business that deals with inventory management and distribution.
How long does it take to implement a Warehouse Management System?
The implementation time for a Warehouse Management System varies depending on factors such as the complexity of requirements and chosen solution. However, cloud-based WMS solutions typically have quicker implementation times compared to on-premise systems.
Can a Warehouse Management System help reduce operational costs?
Yes, a Warehouse Management System can help reduce costs by optimizing inventory levels, improving labor efficiency, minimizing errors, and reducing product waste. These cost savings contribute to the overall profitability of the business.
Does a Warehouse Management System provide reporting and analytics capabilities?
Yes, a Warehouse Management System typically offers robust reporting and analytics functionalities. It generates reports on key performance indicators (KPIs) and provides valuable insights into warehouse operations, helping businesses evaluate and improve efficiency and productivity.
Can a Warehouse Management System be customized to fit my specific needs?
Yes, many Warehouse Management Systems offer customization options to tailor the system to your specific requirements. This ensures the system aligns with your unique warehouse processes and workflows.