What is Internet of Things (IoT)?
The Internet of Things, or IoT for short, refers to the growing number of internet-connected devices and objects that can collect and share data. With IoT, physical things are embedded with sensors, software, and connectivity that allows them to connect and exchange data over the internet.
A simple example is a smart home device like a WiFi-connected thermostat. The thermostat can connect to the internet to pull in weather forecasts, adjust your home's temperature accordingly, and allow you to control it remotely using an app on your smartphone. So the thermostat is an internet-connected "thing" that is part of the IoT.
The IoT offers new ways to monitor, control, and interact with the physical world through the internet. As more appliances, vehicles, and objects become connected, the IoT will continue to grow and impact our daily lives in many ways.
Why is Internet of Things (IoT) Important?
IoT is more than a technological trend; it is an essential component shaping our future by impacting our day-to-day tasks, businesses, and major industries.
Enhancing Daily Life
IoT brings convenience and efficiency into daily life, from smart homes to wearable devices.
Transforming Businesses
IoT offers businesses real-time operational insights, improving efficiency and creating opportunities for innovation.
Reshaping Industries
Industries like healthcare, agriculture, and transportation are revolutionized through IoT-implemented solutions.
Contributing to Sustainability
IoT helps in sustainable development, from energy conservation in smart homes to precision farming techniques saving water and fertilizer.
Advancing Technology Integration
IoT is a catalyst for technological integration, bridging gaps between physical and digital worlds.
Who is Involved in Internet of Things (IoT)?
End Users
End users are people or entities that use IoT solutions in their day-to-date life. They range from individuals using smart home devices to companies leveraging IoT for process optimization.
IoT Device Manufacturers
These are the companies that design and manufacture the physical hardware used in IoT. They create the devices and sensors that collect and transmit data.
IoT Software Developers
Software developers create applications that allow users to interact with IoT devices. They can also develop the systems that analyze the data gathered by IoT devices.
Network Providers
These are the telecommunication companies providing the data connectivity that allows IoT devices to communicate with each other and with servers.
Data Scientists and Analysts
Data scientists and analysts play a crucial role in interpreting and deriving useful insights from the large volumes of data generated by IoT devices. Their work is central to creating actionable information from raw data.
Each role is vital, and the collaboration between these parties brings the concept of the Internet of Things to life. From creation to application, everyone involved has their part to play in the IoT ecosystem. This makes IoT a truly interdisciplinary field, intertwining various sectors of industry and society.
Where is Internet of Things (IoT) Used?
Smart Homes
The IoT allows homeowners to remotely monitor, control, and automate various home devices and appliances like security cameras, thermostats, lights, and more through mobile and web apps.
Wearables
IoT-enabled wearable devices like smart watches and fitness trackers can monitor health data, track workouts and share the data over the internet.
Smart Cities
IoT sensors and networks help cities collect data to manage and optimize infrastructure, transportation, utilities, and other public services more efficiently.
Industrial IoT
The IIoT connects manufacturing equipment, production plants and supply chains allowing for remote monitoring, asset tracking, maintenance, and more.
Agriculture
Farmers use IoT systems like smart irrigation, GPS, soil sensors, and tracking apps to monitor crops, livestock and equipment for better yield and sustainability.
IoT Technologies
Communication Protocols
IoT communication protocols enable data exchange between connected devices, using wireless technologies such as Wi-Fi, Bluetooth Low Energy (BLE), Zigbee, LoRaWAN, and Cellular IoT.
Sensing Technologies
IoT sensing technologies include various sensors and actuators that collect and interpret crucial data points from the environment, providing essential real-time insights for connected systems.
Embedded Systems and Microcontrollers
Embedded systems and microcontrollers form the core of many IoT devices. These specialized computers continuously process and relay data, enabling seamless device interaction and control.
Cloud Platforms and Data Management
IoT devices generate vast amounts of data that require robust storage, processing, and management. Cloud platforms play a crucial role in handling this data, supporting real-time analytics and operational efficiency.
Analytics and Artificial Intelligence
Incorporating analytics and artificial intelligence in IoT technologies enables smarter decision-making, pattern recognition, and the prediction of trends, optimizing overall system performance and reducing manual intervention.
IoT Standards and Protocols
In this section, we'll explore some of the widely adopted standards and protocols that ensure seamless communication in the Internet of Things (IoT) infrastructure.
Wireless Communication Protocols
Wireless protocols like Wi-Fi, Bluetooth, Zigbee, and Cellular IoT help define the rules for data transmission between IoT devices, ensuring reliable, and efficient communication.
Network Protocols
Network protocols such as MQTT, CoAP, and HTTP are critical for effective data exchange over the internet. These protocols define how devices should format, transmit, and receive data on a network.
Device Discovery Protocols
Device discovery protocols like SSDP and mDNS enable IoT devices to identify and connect with each other within a network, facilitating better collaboration and interoperability.
Security Protocols
Security is paramount in IoT systems, and protocols such as TLS and DTLS play a key role in providing encrypted communication and securing data transmission from threats and intrusions.
Quality of Service Protocols
Quality of Service (QoS) protocols manage the data traffic within networks to ensure that all IoT devices function without disturbance and that data is delivered reliably, with adequate speed and minimal loss.
Challenges of Internet of Things (IoT) Implementation
IoT implementation brings its fair share of technical hurdles. We'll explore challenges in this section.
Data Management and Security
With IoT, countless devices constantly generate data, raising significant data management issues. Additionally, ensuring the security of this colossal amount of sensitive data poses a serious challenge.
Interoperability and Standardization
A variety of IoT devices from numerous manufacturers need to interact seamlessly. The lack of a universal set of standards hampers this interoperability, posing a critical obstacle in IoT implementation.
Connectivity and Network Issues
IoT is largely reliant on networks for device connectivity. Network issues like limited bandwidth, low speed, or unreliable connections can hinder the communication between IoT devices.
Power Consumption
IoT devices are often mobile or difficult to reach, making frequent charging or battery replacement an issue. Therefore, optimizing power consumption to extend the battery life of IoT devices is a significant challenge.
Scalability
As IoT ecosystems continue to grow, accommodating a rapidly expanding number of devices in a way that doesn't degrade performance presents a major hurdle. Scalability remains one of the central challenges in IoT implementations.
Frequently Asked Questions (FAQs)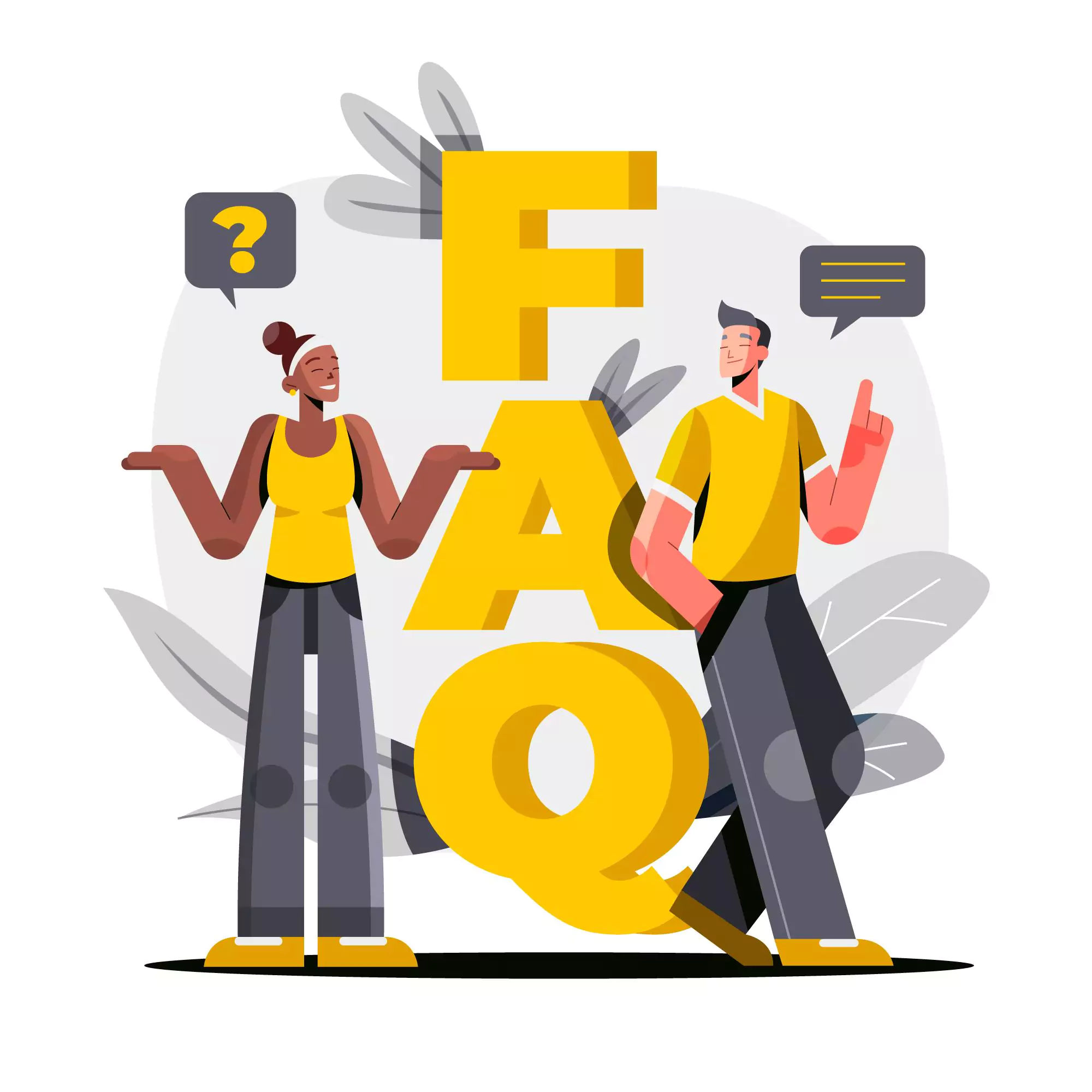 Where is IoT used?
IoT is used in various industries, including smart homes, smart cities, healthcare, agriculture, transportation, and manufacturing. It enhances efficiency, safety, and sustainability across verticals.
What are the benefits of IoT for businesses?
IoT offers businesses numerous benefits, including streamlined operations, real-time data insights, predictive maintenance, and optimized resource utilization. It improves decision-making, productivity, and profitability.
What are the benefits of IoT for consumers?
IoT benefits consumers by simplifying daily tasks, enabling personalized experiences, and enhancing safety and health. It includes smart devices, wearables, home automation, and remote monitoring of health.
How does IoT impact society?
IoT has a profound impact on society, including transformation of cities, healthcare systems, and transportation networks. It enhances sustainability, reduces carbon footprint, and improves quality of life.
What are the challenges of IoT implementation?
IoT implementation presents challenges such as technical scalability, device compatibility, power management, and security. Governance and regulatory frameworks must also keep pace with the rapid advancement of IoT technology.