What is SaaS?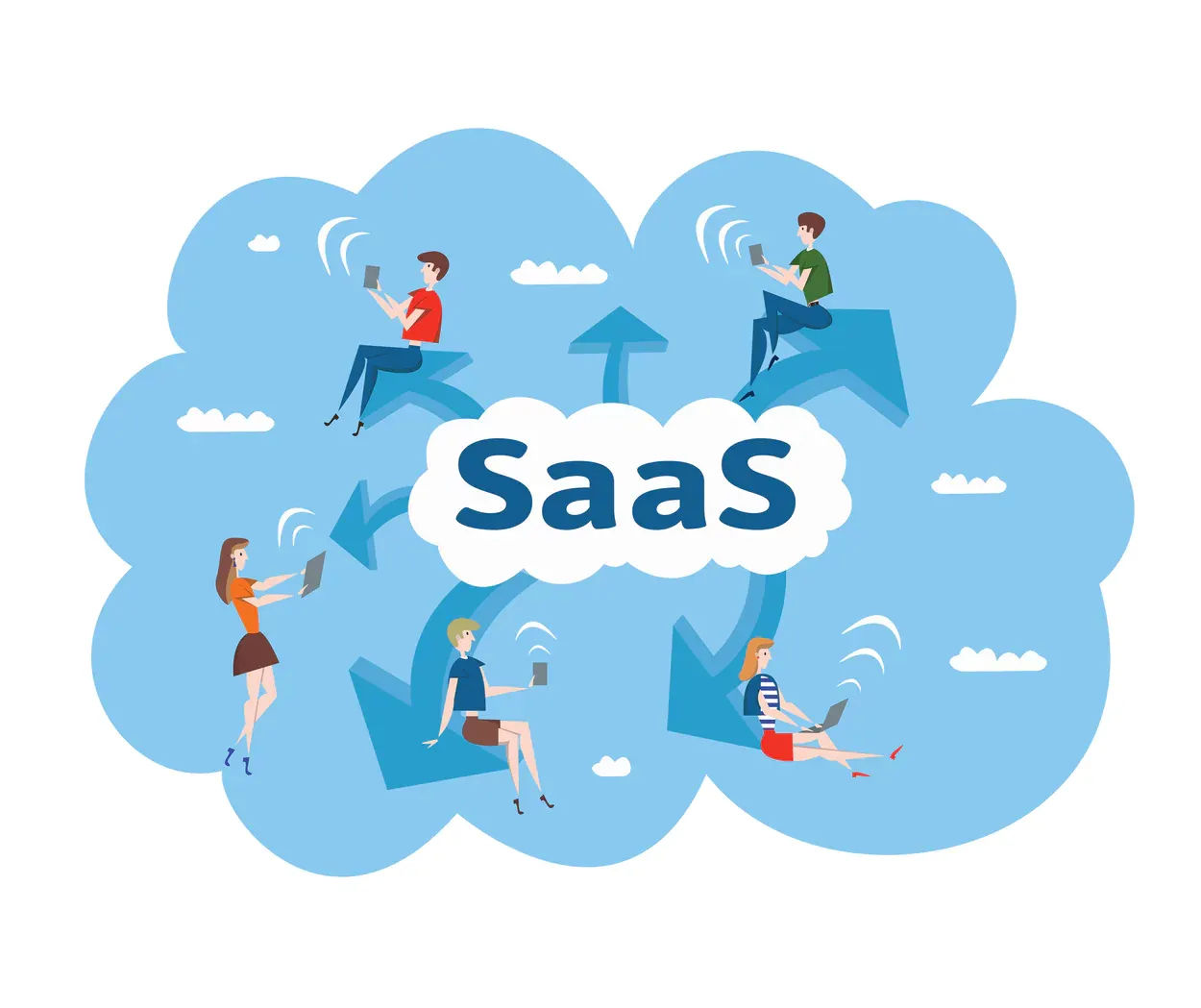 SaaS stands for Software as a Service, which is a cloud-based software delivery model. With SaaS, instead of installing and maintaining software on their own servers, users can access applications through the internet. SaaS providers host and manage the software, while users subscribe to use it on a pay-as-you-go basis.
How SaaS Works
SaaS applications are delivered over the internet and accessed through a web browser or mobile app. Users sign up for the service, create an account, and start using the software. The provider takes care of all maintenance, updates, and security, so users don't have to worry about any of that.
Advantages of Using SaaS
SaaS offers several advantages over traditional software, including:
Cost savings: SaaS eliminates the need for expensive hardware, software licenses, and IT staff.
Scalability: SaaS applications can be easily scaled up or down to meet changing business needs.
Accessibility: SaaS can be accessed from anywhere with an internet connection, making it ideal for remote work.
Up-to-date software: SaaS providers keep their software up-to-date, so users always have access to the latest features and security patches.
Disadvantages of SaaS
While SaaS has several advantages, it's not without its drawbacks.
1. Dependency on internet connectivity
SaaS requires a stable internet connection to function, which can be a problem if the internet is slow or unstable.
2. Limited control
Since the software is hosted on the cloud, users have limited control over the software's configuration and settings.
3. Data security concerns
Storing data on the cloud raises data security concerns, as the data is no longer in the user's control.
Key SaaS Terminologies
1. Cloud Computing
Cloud computing refers to the delivery of computing services over the internet. This includes software, storage, and processing power, among other things. SaaS is one of the three main types of cloud computing, along with Platform as a Service (PaaS) and Infrastructure as a Service (IaaS).
2. Multi-Tenancy
Multi-tenancy refers to the ability of a SaaS application to serve multiple users, or tenants, from a single instance of the software. Each tenant's data is isolated from the others, and they may have different configurations and customizations.
3. Pay-As-You-Go
Pay-as-you-go is a payment model where users pay for SaaS applications on a subscription basis, typically monthly or annually. Users only pay for the resources they use, making it a cost-effective option for businesses of all sizes.
4. Service Level Agreement (SLA)
A service level agreement is a contract between a SaaS provider and a customer that outlines the level of service the provider will deliver. This includes things like uptime guarantees, performance metrics, and support response times.
5. Single Sign-On (SSO)
Single sign-on is a feature that allows users to log in to multiple SaaS applications using a single set of credentials. This saves time and improves security by reducing the need for multiple usernames and passwords.
6. Subscription
A subscription is a payment agreement between a user and a SaaS provider. Users pay a recurring fee to access the software, and the provider is responsible for maintaining and updating it.
7. User Interface (UI)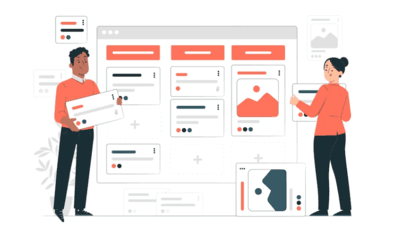 The user interface is the part of a SaaS application that users interact with. It includes things like menus, buttons, and forms, and is designed to be easy to use and intuitive.
8. Virtualization
Virtualization refers to the creation of virtual versions of computing resources, such as servers, storage, and networks. SaaS providers use virtualization to create scalable and flexible environments for their applications.
SaaS vs. PaaS vs. IaaS
SaaS is just one of the three main cloud computing models. Let's take a look at the other two.
PaaS (Platform as a Service) is a cloud computing model where a provider offers a platform for users to build, develop, and deploy applications. IaaS (Infrastructure as a Service) is a cloud computing model where a provider offers infrastructure components, such as virtual machines and storage, to users.
Key differences between SaaS, PaaS, and IaaS
The key difference between SaaS, PaaS, and IaaS is the level of abstraction offered by each model. SaaS offers the highest level of abstraction, where users don't have to worry about anything other than using the software.
PaaS offers a lower level of abstraction, where users have control over the application development and deployment process. IaaS offers the lowest level of abstraction, where users have complete control over the infrastructure components.
SaaS Deployment Models
1. Public Cloud
A public cloud is a type of deployment model where software applications and services are hosted and delivered over the internet by a third-party cloud service provider. The infrastructure, servers, and resources are shared among multiple organizations or users, allowing them to access software applications and services on a pay-per-use basis.
2. Private Cloud
A private cloud is a deployment model where software applications and services are hosted and delivered over the internet, but the infrastructure and resources are dedicated to a single organization or user. This model provides greater control, security, and privacy, but requires a larger investment in infrastructure and resources.
3. Hybrid Cloud
A hybrid cloud is a deployment model that combines elements of both public and private clouds. It allows organizations to maintain some applications and services on-premises while also utilizing cloud-based resources and services.
SaaS Examples
1. Business
Business SaaS applications include productivity tools, such as Microsoft Office 365, project management software like Trello or Asana, and accounting software like QuickBooks.
2. Marketing
Marketing SaaS applications include social media management tools, like Hootsuite or Buffer, email marketing software like Mailchimp or Constant Contact, and analytics software like Google Analytics.
3. HR
HR SaaS applications include recruitment and applicant tracking systems, like JazzHR or Workable, performance management software like 15Five or Lattice, and employee engagement tools like Culture Amp.
4. Customer Relationship Management (CRM)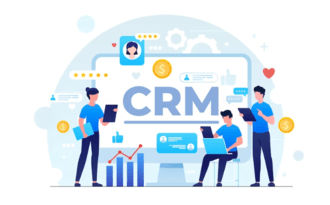 CRM SaaS applications include customer relationship management software like Salesforce, Hubspot, or Zoho CRM, and customer support software like Zendesk or Freshdesk.
SaaS Integration
SaaS integration involves connecting multiple SaaS applications to work together seamlessly.
1. Explanation of SaaS Integration
SaaS applications often have different functionalities, so integrating them can enhance their overall capabilities. For example, integrating a CRM with an email marketing tool could help automate email campaigns based on customer behavior.
2. Benefits of SaaS Integration
SaaS integration offers several benefits, including:
Enhanced functionality: Integrating SaaS applications can enhance their overall functionality and make them more useful.
Greater efficiency: SaaS integration can help automate workflows and reduce manual tasks.
Cost savings: Integrating SaaS applications can eliminate the need for separate software licenses and reduce IT costs.
3. Challenges of SaaS Integration
However, SaaS integration also comes with some challenges, such as:
Compatibility issues: Not all SaaS applications are compatible with each other, making integration difficult.
Complexity: Integrating multiple SaaS applications can be complex and time-consuming.
Security concerns: Integrating SaaS applications could increase the risk of security breaches.
SaaS Implementation Best Practices
1. Planning and Preparation
Before implementing a new SaaS solution, it's important to plan and prepare for the transition.
A. Develop a Clear Strategy
Define your goals and objectives for implementing SaaS. Consider factors such as budget, timeline, and key stakeholders. Develop a clear roadmap for implementation, including milestones and success metrics.
B. Conduct a Needs Assessment
Assess your business needs to determine the best SaaS solution for your organization. Consider factors such as functionality, scalability, and integration with existing systems.
C. Evaluate Vendors
Research and evaluate potential vendors to find the best fit for your business. Consider factors such as reputation, customer support, and pricing.
2. Testing and Deployment
Once you have selected a vendor and prepared for implementation, it's time to test and deploy the new software.
A. Test the Software
Before deploying the software to your entire organization, conduct thorough testing to ensure it meets your business needs and works as expected. Consider testing for functionality, usability, and security.
B. Plan for Data Migration
If you are migrating data from existing systems to the new SaaS solution, plan the migration process carefully. Ensure data integrity and accuracy, and consider the potential impact on business operations.
C. Train Users
Provide training and support to users to ensure they can use the new software effectively. Consider providing ongoing training and support to help users maximize the value of the software.
3. Post-Implementation
After deploying the new SaaS solution, monitoring its effectiveness and making adjustments as needed is important.
A. Monitor Usage
Track usage and adoption of the new software to identify potential issues or areas for improvement. Consider using analytics to gain insights into usage patterns and user behavior.
B. Continuously Improve
Use user and analytics feedback to continuously improve the software and the implementation process. Consider developing a process for soliciting and responding to user feedback.
C. Evaluate ROI
Assess the SaaS implementation's return on investment (ROI) to determine its impact on business operations and bottom line. Consider factors such as cost savings, increased productivity, and improved customer satisfaction.
FAQs
1. What is the primary advantage of using SaaS?
SaaS offers cost-effective access to sophisticated software, rapid deployment, easy scalability, minimal IT infrastructure needs, and automatic updates for users.
2. How does SaaS ensure data security?
SaaS providers implement stringent security measures, including data encryption, secure data centers, multi-factor authentication, and regular security audits to protect user data.
3. Can SaaS applications be customized for individual businesses?
Yes, many SaaS applications offer customization options, allowing businesses to tailor the software to their unique requirements and workflows.
4. How does SaaS pricing typically work?
SaaS pricing usually involves a subscription-based model, with monthly or annual fees, often tiered based on features, number of users, or data usage limits.
5. What happens to my data if I decide to stop using a SaaS application?
Most SaaS providers allow data exportation upon termination, ensuring you can retrieve and migrate your data to a new platform or store it locally.