What is Personalized Support
Personalized support plays a vital role in retaining customers and maintaining financial success for businesses.
It goes beyond the one-size-fits-all approach and focuses on providing tailor-made solutions to address individual customer needs.
By understanding customers on a deeper level, businesses can strengthen customer loyalty and drive revenue growth.
Advantages of Personalized Support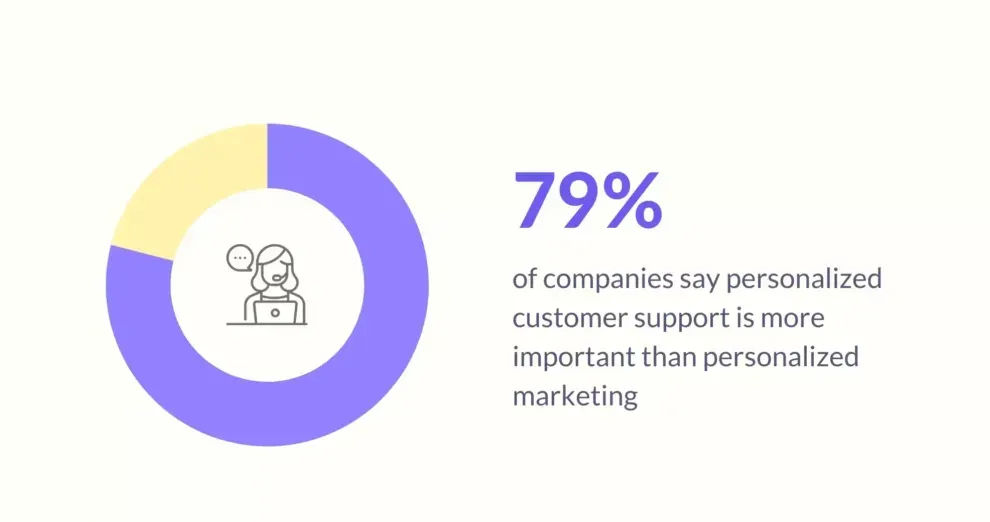 Enhanced customer satisfaction
Personalized support ensures a tailored experience for each customer, addressing their specific needs and preferences.
This level of attention and understanding leads to higher customer satisfaction and builds loyalty towards the brand.
Increased customer engagement
By offering personalized support, businesses can actively engage with their customers on a deeper level.
This engagement can range from personalized communications to proactive assistance, ultimately strengthening the customer-business relationship.
Improved customer retention
Personalized support helps businesses foster long-term relationships with their customers.
Customers who feel understood and supported are more likely to stay loyal to a brand, leading to improved customer retention rates.
Efficient issue resolution
By understanding the individual needs of customers, personalized support allows businesses to address issues in a more efficient manner.
It minimizes the need for repetitive explanations and enables support agents to provide targeted solutions, resolving issues quickly and effectively.
Competitive advantage
In today's highly competitive market, personalized support sets businesses apart by demonstrating a commitment to customer care.
It gives businesses a competitive edge as customers are more likely to choose a company that understands their needs and offers personalized assistance over those that provide generic support.
How to Improve Personalized Support
Why is Personalized Customer Service Important
Personalized customer service is essential for several reasons: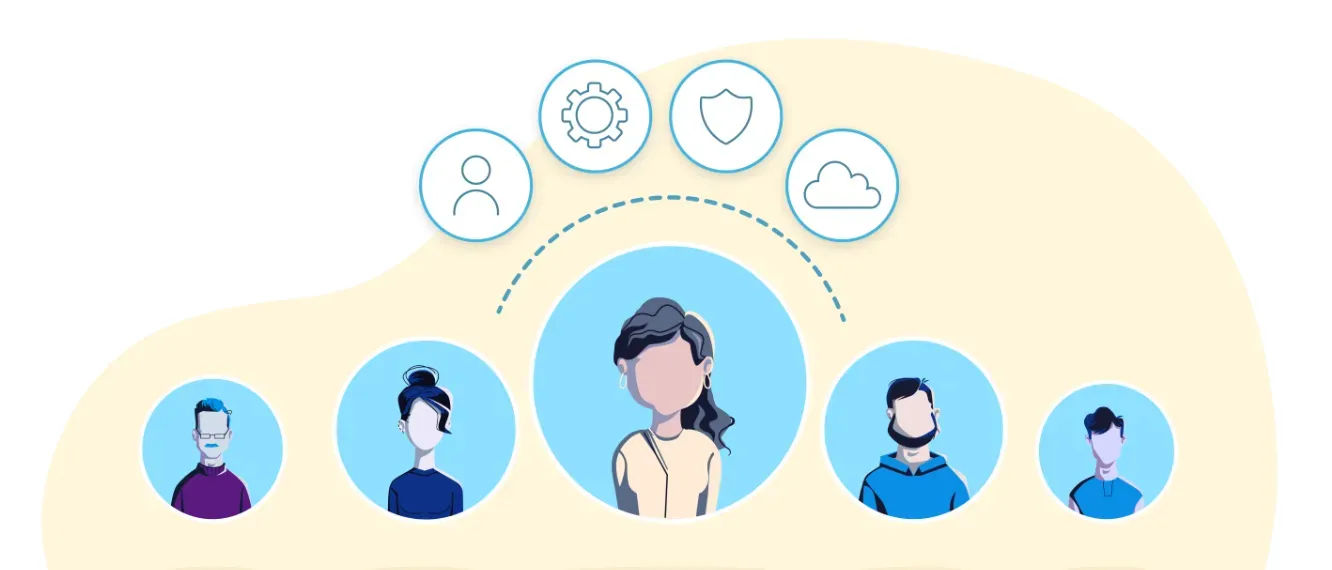 Enhanced customer experience
Personalized customer service goes beyond addressing basic needs. It takes into account individual preferences, history, and unique circumstances, creating a more tailored and exceptional experience for each customer.
Increased customer retention
When customers receive personalized service, they are less likely to switch to competitors.
Personalization builds a strong emotional connection, fostering customer loyalty and reducing churn rates.
Improved brand reputation
Exceptional personalized customer service leaves a lasting impression on customers.
They are more likely to share positive experiences with others, which helps build a strong brand reputation and attract new customers.
Competitive advantage
In today's competitive market, personalized customer service sets businesses apart from their competitors.
It becomes a unique selling point that attracts customers, differentiates the brand, and gives it a significant advantage in the industry.
What is a Personalized Customer Experience
A personalized customer experience refers to tailoring products, services, and interactions to align with individual customer requirements and preferences.
It involves understanding customer preferences and using that knowledge to create a unique, relevant, and enjoyable experience.
Advantages of Personalization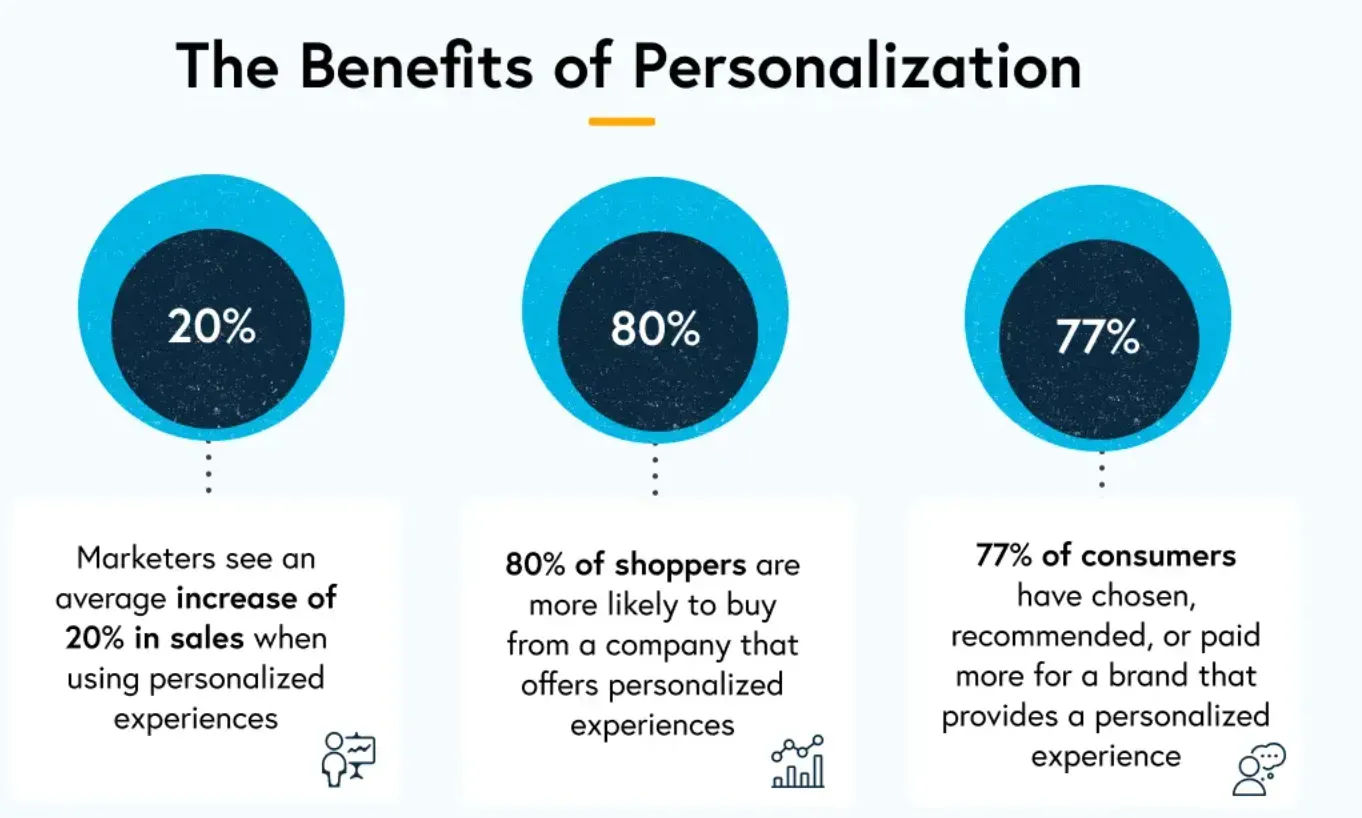 Personalization offers various advantages for businesses:
How to Personalize Customer Support Call
To personalize customer support calls:
How to Personalize a Conversation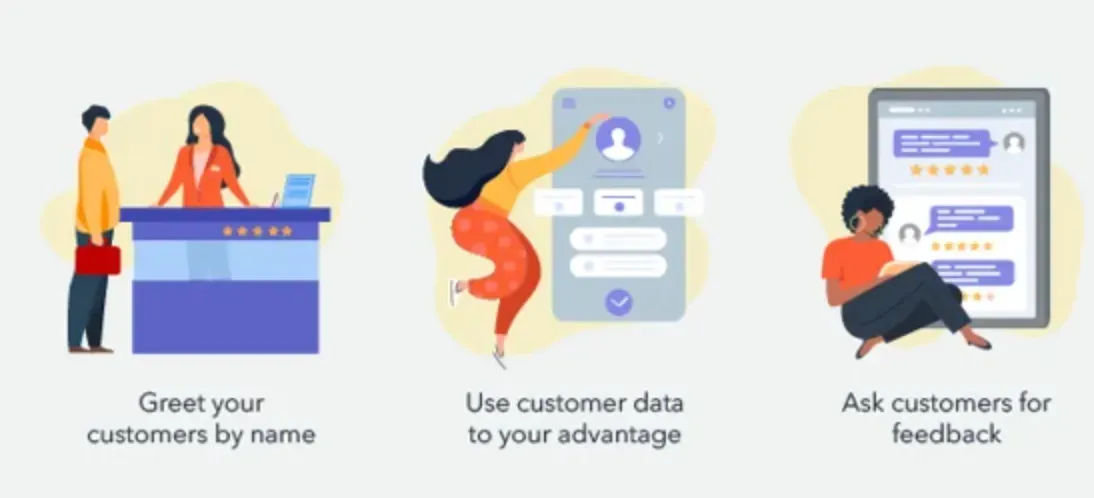 To personalize a conversation with customers:
What is Personalized Communication
Personalized communication refers to tailoring marketing messages to individual customers based on their preferences, behaviors, and demographic information.
It involves using customer data to create targeted and relevant messages, increasing the effectiveness of marketing campaigns.
What Customers Want - and What They Don't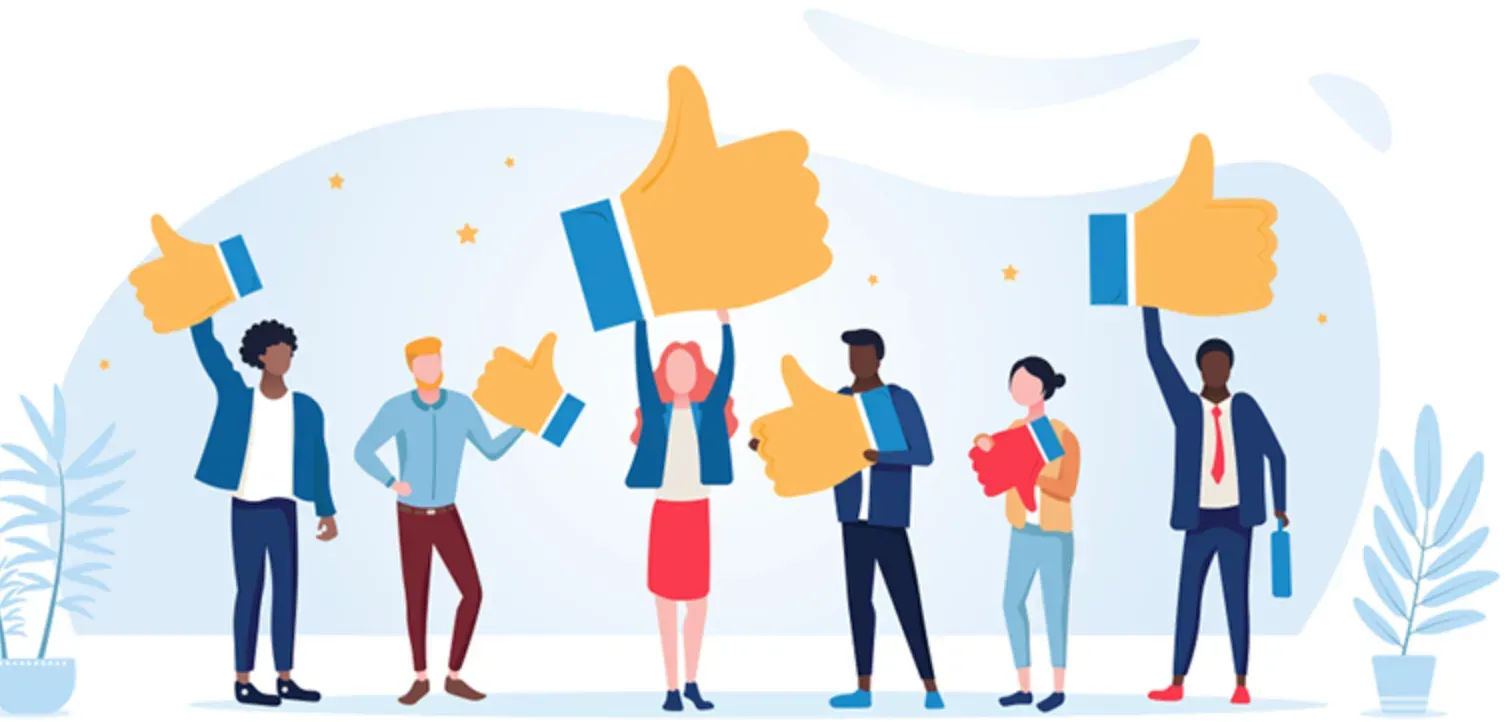 Understanding customer preferences and avoiding unwanted communications is crucial in providing personalized support. Important considerations include:
Relevant Marketing Communications
Customers appreciate marketing communications that are tailored to their specific needs and interests.
Businesses should strive to understand their customer's preferences and deliver relevant messages that resonate with their target audience.
Avoiding generic or irrelevant messages helps maintain customer engagement and interest.
Personalized Support Channels
Customers value having access to multiple support channels that cater to their preferences.
Offering self-service options like knowledge bases or FAQ sections allows customers to find answers independently.
Additionally, implementing chatbots or live chat features enables customers to receive instant support, enhancing their overall experience.
Respecting Communication Preferences
Understanding and respecting customer communication preferences is crucial in providing personalized support. Some customers may prefer email, while others may prefer phone calls or text messages.
It's important to give customers the option to choose their preferred communication channel and respect their choices.
Similarly, allowing customers to control the frequency and content of communications, such as opting out of promotional emails, helps avoid overwhelming or unwanted messages.
Proactive Communication
Customers appreciate proactive communication when it adds value to their experience.
This could include personalized recommendations based on their purchase history or alerts about relevant updates or promotions.
Proactive communication that is timely and relevant demonstrates a business's commitment to delivering personalized support and helps strengthen the customer-business relationship.
Privacy and Data Security
Customers want assurance that their personal information is handled securely. Respecting customer privacy and implementing robust data security measures builds trust and confidence in a business.
Clear communication about data collection practices, opt-in/opt-out options, and adherence to privacy regulations helps maintain customer trust and loyalty.
Frequently Asked Questions (FAQs)
How does personalized support benefit me as a customer?
Personalized support ensures your unique needs and preferences are met, leading to higher satisfaction and improved issue resolution.
What kind of information do businesses use to personalize support?
Businesses may use information like your purchase history, preferences, and demographic data to offer personalized support tailored specifically to you.
Can you choose your preferred communication channel for personalized support?
Yes, businesses aim to provide support through communication channels of your choice, such as phone, email, live chat, or social media, to ensure personalized and convenient assistance.
What measures are taken to protect your privacy and personal information in personalized support?
Businesses prioritize data security, adhere to privacy regulations, and communicate transparently about data collection practices to ensure your privacy and personal information are protected.
How can you provide feedback or make suggestions for improving personalized support?
Most businesses have feedback channels, such as online surveys or customer support portals, where you can share your experiences, suggestions, or concerns to help them enhance their personalized support offerings.