What is an Online Storefront?
An online storefront is the home page or entire website that represents a business online.
It encompasses all the necessary elements for selling products and services over the internet, such as hosting, homepage, digital catalog, online support, and payment gateways.
Just like a physical store, an online storefront should focus on its presence, location, product arrangement, and payment options.
How does an Online Storefront work?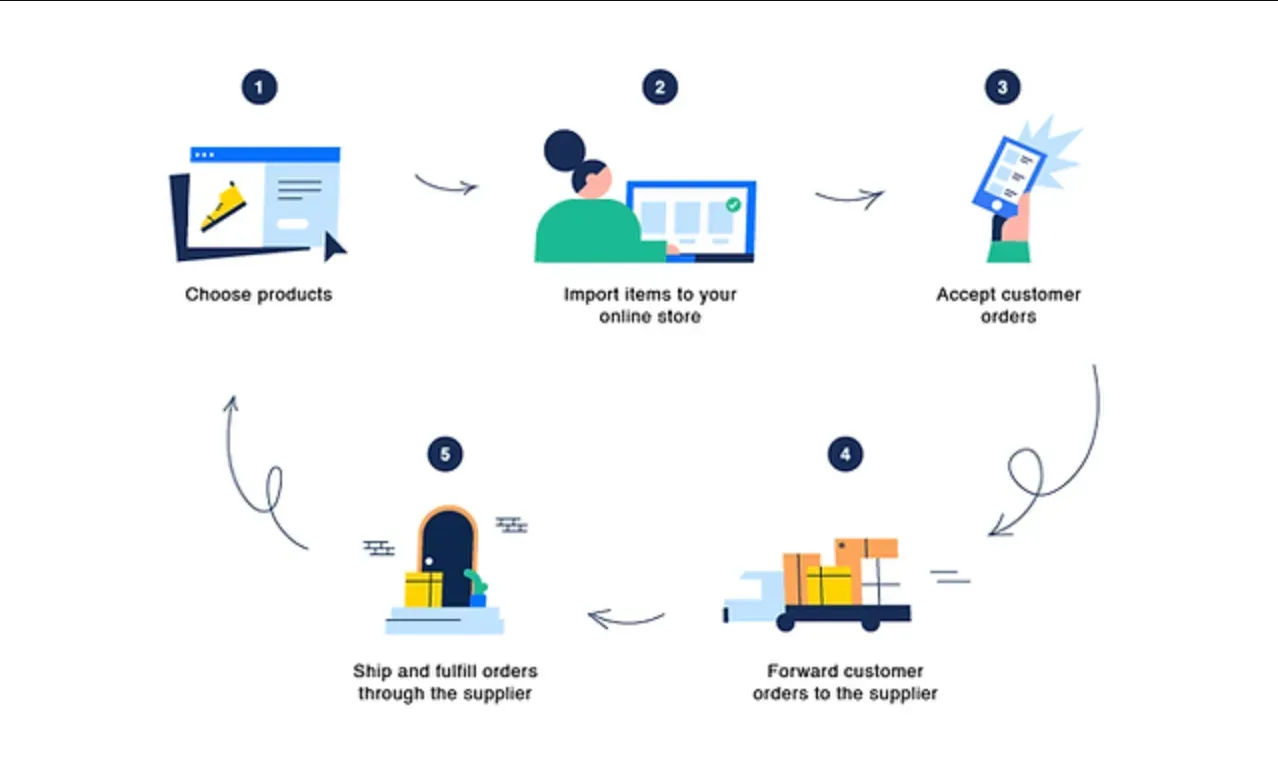 Online storefronts operate similarly to traditional brick-and-mortar stores, with the added convenience of being accessible from anywhere. Here's a step-by-step overview of how an online storefront works:
Step 1
Search and Browse: Customers can search for a store using a search engine on a computer or mobile device. This connects them to the store's website, managed by a web server.
Step 2
Product Selection: Customers can browse through web pages and products, adding items to their cart.
Step 3
Order Confirmation: The order manager at the backend of the website queries a database to confirm the availability of items in stock.
Step 4
Payment Process: The central servers receive and approve orders, generating a bill with the delivery time and related information displayed on the screen. Customers are then prompted to continue with the payment process.
Step 5
Payment Approval: The order manager directs the customer to choose a payment method and redirects them to the payment gateway for approval. The transaction is approved by the merchant system, but it may take several days for funds to transfer completely.
Step 6
Order Completion: The order manager notifies the web server that the transaction is complete, and the customer receives a confirmation page.
Step 7
Order Fulfillment: The order manager sends the order requirements to the warehouse for dispatch and provides the customer with updates on their order and delivery time.
Step 8
Customer Interaction: Customers can provide feedback about the product, service, and overall process to help the service provider improve.
Essential Components of an Online Storefront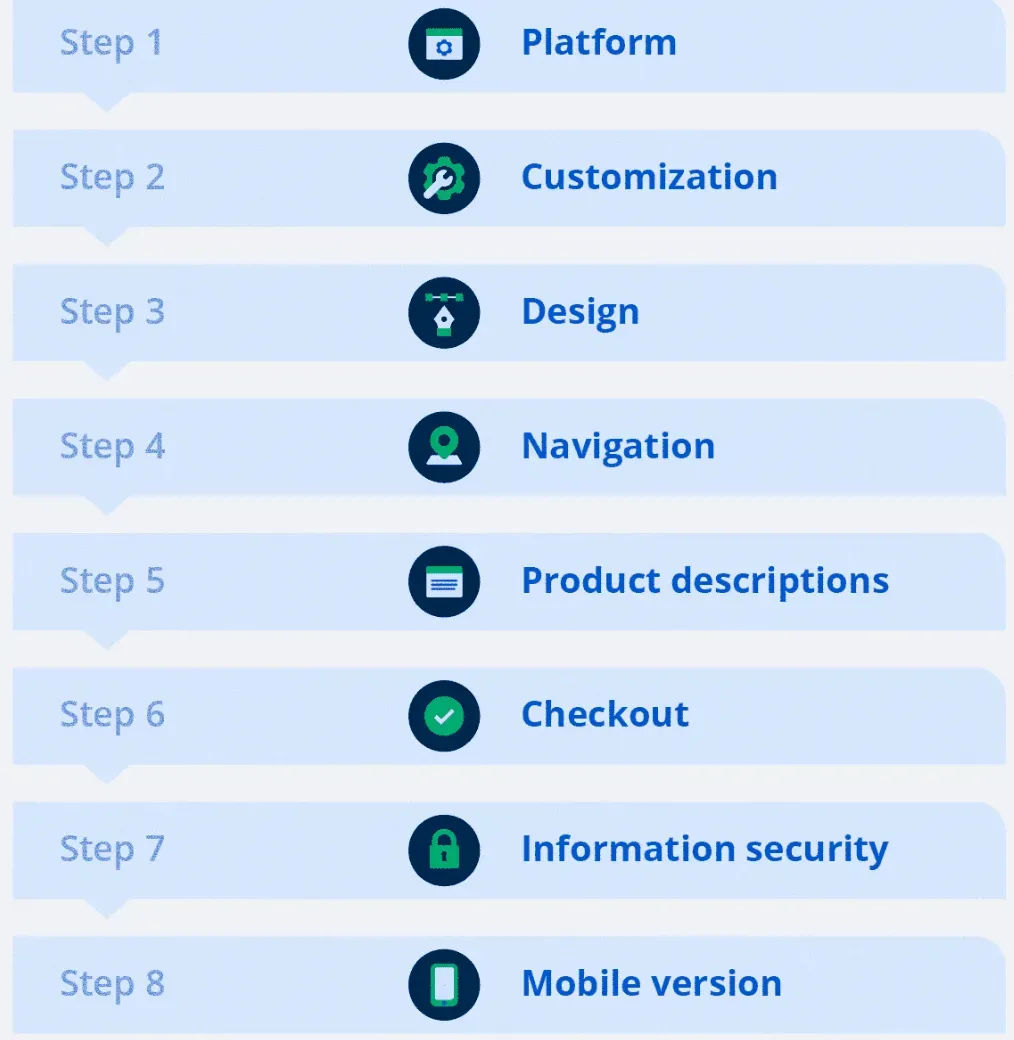 To build an effective online storefront, several essential components need to be considered:
Brand Name, Logo, and Domain Name
The brand name, logo, and domain name are crucial factors when transitioning to an online business. They help customers recognize and remember your brand.
Catalog and Product Placement
Strategic and objective-driven product arrangement plays a vital role in attracting customers. Highlight popular products, new arrivals, or best-rated items at the top of the page.
Online Support/Chatbots
Integrating a chatbot on your website can significantly improve customer support and boost conversions. Tools like Engati automation can help engage and convert visitors into customers.
CTA, Login, Signup, and Cart
An online store should have clear call-to-action buttons and easy access to the signup and cart options. Regular customers can be provided with a login and password to save their previous orders and leave feedback.
Payment Options
Clearly state the types of payments you accept and display a list of accepted cards in the website's footer or payment page. This offers convenience and security to customers.
Social Media Links
Adding social media links to your website enables customers to connect with your social media sites easily. You can also encourage customers to leave reviews on your social media platforms, which can be used for self-promotion.
Social Proofing and Trust Marks
Displaying accreditation certificates from reputable companies and other trust marks on your website create a sense of security for customers. Additionally, showcasing product certifications, reviews, and testimonials helps build trust.
Advantages and Disadvantages of Online Storefronts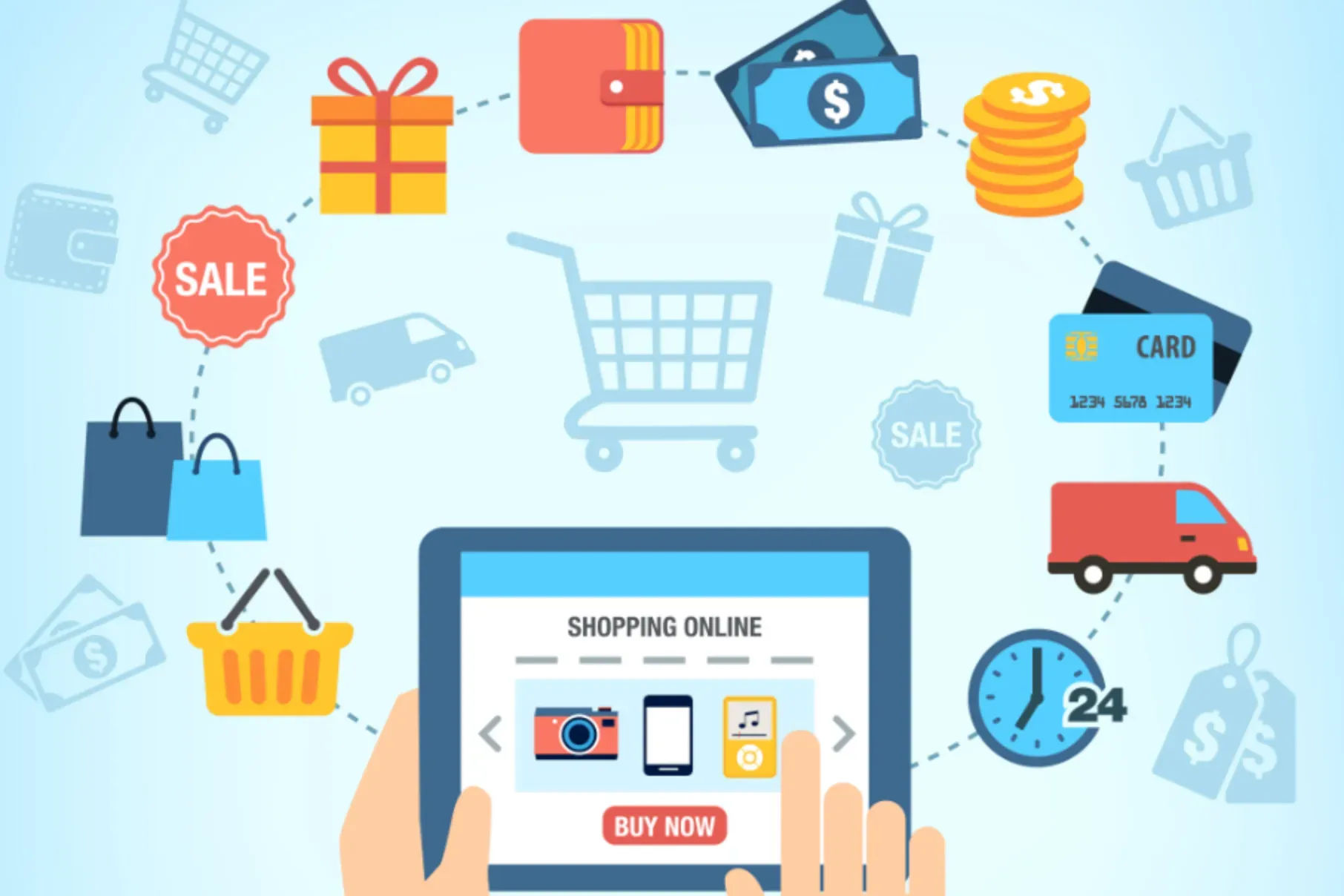 Online storefronts come with both advantages and disadvantages. Understanding these can help businesses make informed decisions.
Advantages
Global reach and potential for a larger customer base

Lower operational costs compared to physical stores

Convenient and accessible shopping experience for customers

Ability to collect and

analyze customer data

for personalized marketing

Flexibility to update and modify product listings and pricing in real-time
Disadvantages
Intense competition in the online marketplace

Technical challenges and maintenance requirements

Customers may not be able to physically examine products before purchasing

Security concerns related to online transactions

Reliance on internet connectivity for seamless operations
Top Online Store Builders
When it comes to building an online storefront, several popular online store builders are available. Here are the top 5 options:
Wix

Shopify

Squarespace

Square Online

BigCommerce
Consider the specific needs of your business when choosing an online store builder.
How to Build an Online Storefront?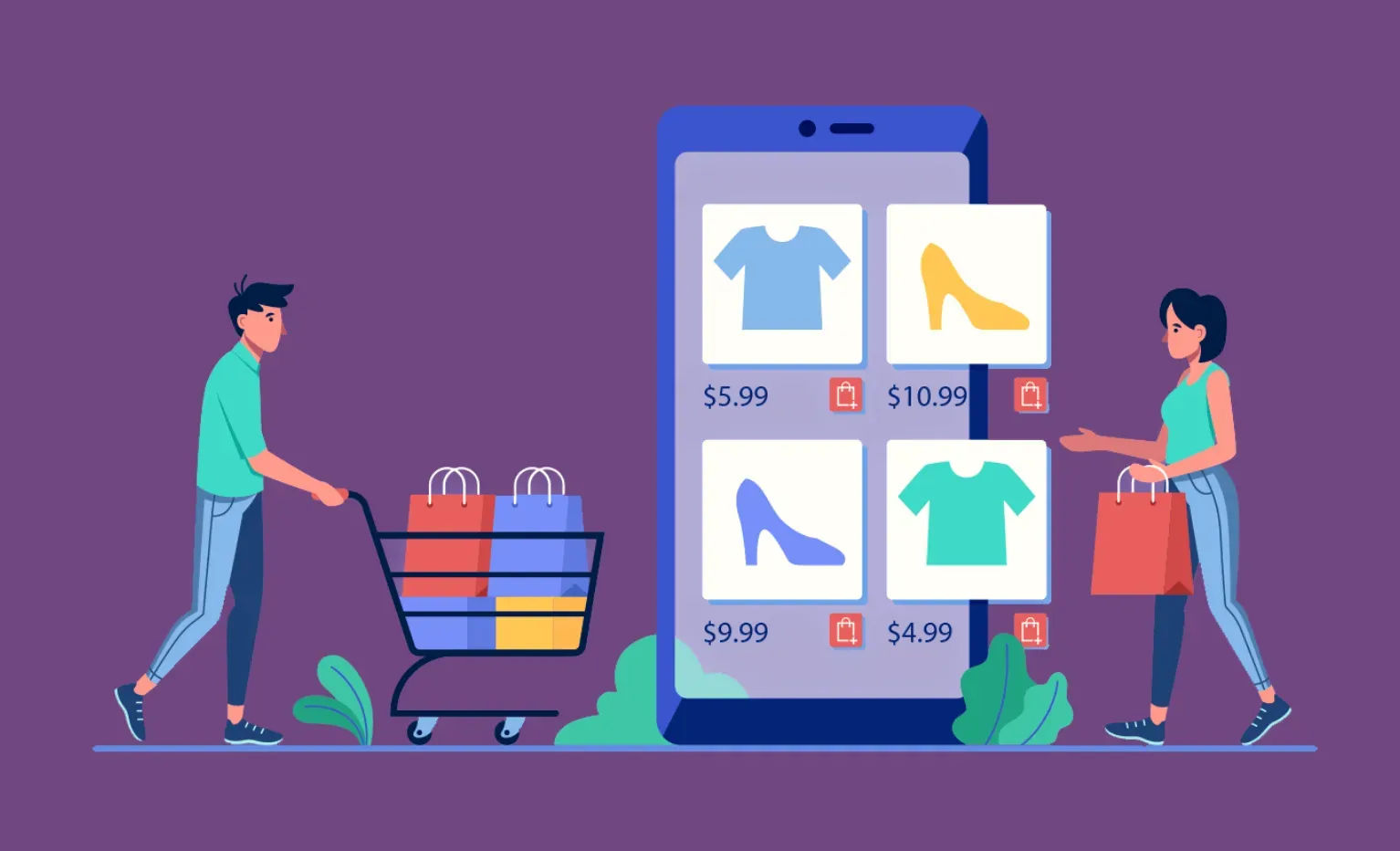 Building an online storefront can be a step-by-step process. Follow these guidelines to establish your own successful online store:
Identify your target audience and niche market.
Choose an online store builder that aligns with your business requirements.
Select and customize a professional template for your storefront.
Create compelling product descriptions and high-quality visuals.
Set up your payment gateway and shipping options.
Implement effective marketing strategies to attract customers.
Optimize your store for search engines to improve visibility.
Integrate social media accounts to expand your reach.

Provide excellent

customer support

and engage with your audience.

Continuously

analyze data

and make necessary adjustments to improve performance.
Stay updated with trends and industry developments to stay competitive.
Online Storefront vs Physical Storefront
Comparing online and physical storefronts can help businesses determine the most suitable approach:
Online Storefront: Increased reach, lower costs, accessibility, and convenience.
Physical Storefront: Tangible

customer experience

, immediate product availability, and in-person interactions.
Consider the nature of your business, target audience, and resources when deciding between an online storefront or a physical storefront.
Online Storefront Trends and Strategies
Keep up with the latest trends and employ effective strategies to optimize your online storefront:
Mobile optimization for seamless shopping on smartphones and tablets.

Personalized product recommendations based on customer preferences.

Omnichannel integration to provide a consistent experience across different platforms.

User-generated content and

social media influencers

for enhanced brand visibility.

Voice search optimization for voice-activated shopping.

Virtual reality and augmented reality technologies for immersive product experiences.
Common Challenges and Solutions for Online Storefronts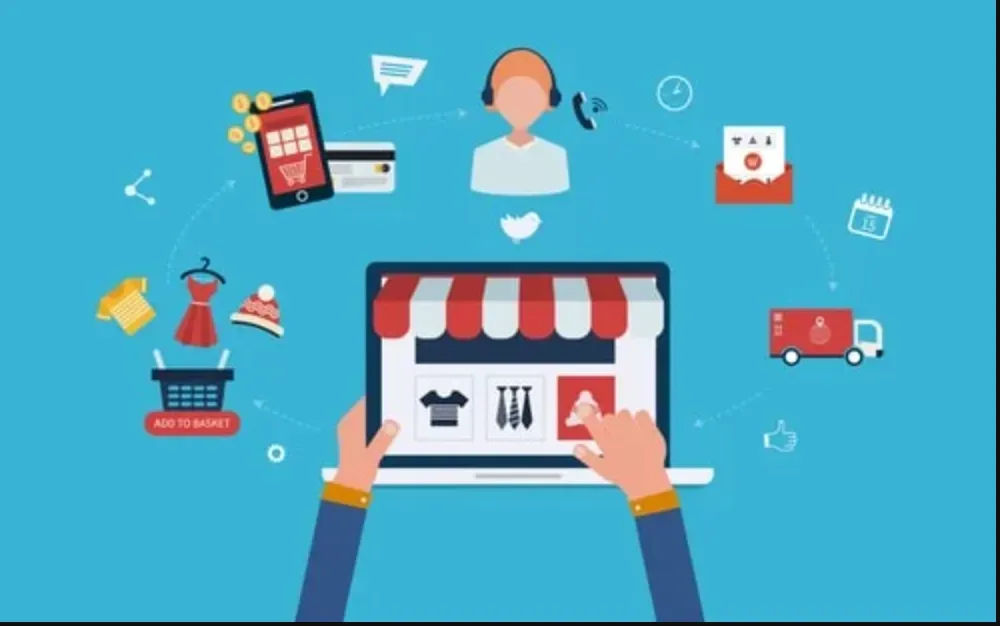 While online storefronts offer great potential, businesses may encounter challenges. Here are some common challenges and their solutions:
Competition
Differentiate your brand through unique products, outstanding customer service, and effective marketing strategies.
Security
Implement SSL certificates, secure payment gateways, and regularly update your website's security measures.
Technical Issues
Regularly maintain and optimize your website to prevent issues and ensure smooth operation.
Customer Engagement
Engage with customers through personalized emails, social media interactions, and prompt customer support.
Shipping and Fulfillment
Partner with reliable shipping providers and optimize your logistics process to ensure timely deliveries.
Conversion Optimization
Continuously analyzes website analytics, conduct A/B testing, and optimize your website's user experience to improve conversions.
Frequently Asked Questions (FAQs)
How to start an online storefront?
To start an online storefront, choose a platform, create a website, add products, set up payment and shipping options, and promote your store through marketing and advertising channels.
How to ensure a secure online storefront?
To ensure security, use SSL certificates, secure payment gateways, and regularly update security measures. Implement strong passwords, encrypt customer data, and educate yourself on common security threats.
How to attract customers to my online storefront?
Attract customers through targeted online advertising, search engine optimization, social media marketing, and offering incentives like discounts or free shipping. Engage with customers through content marketing and personalized promotions.
How to optimize my online storefront for mobile devices?
Optimize your online storefront for mobile devices by using a responsive design that automatically adjusts to different screen sizes. Test your website on various devices to ensure a seamless mobile experience.
What are the key metrics to monitor for online storefront's performance?
Monitor metrics such as traffic, conversion rate, average order value, bounce rate, and customer retention. Analyze these metrics to identify areas for improvement and make data-driven decisions for your online storefront.