What is an Inbound Call Center?
An inbound call center is a hub where agents field incoming customer calls. Services include handling customer inquiries, complaints, support, technical help, or any other service requested by the customer.
Who Operates in an Inbound Call Center?
Inbound call centers employ trained customer service representatives, also known as agents. Their role involves answering customer calls, resolving their issues, and providing information about products or services.
When is an Inbound Call Center Active?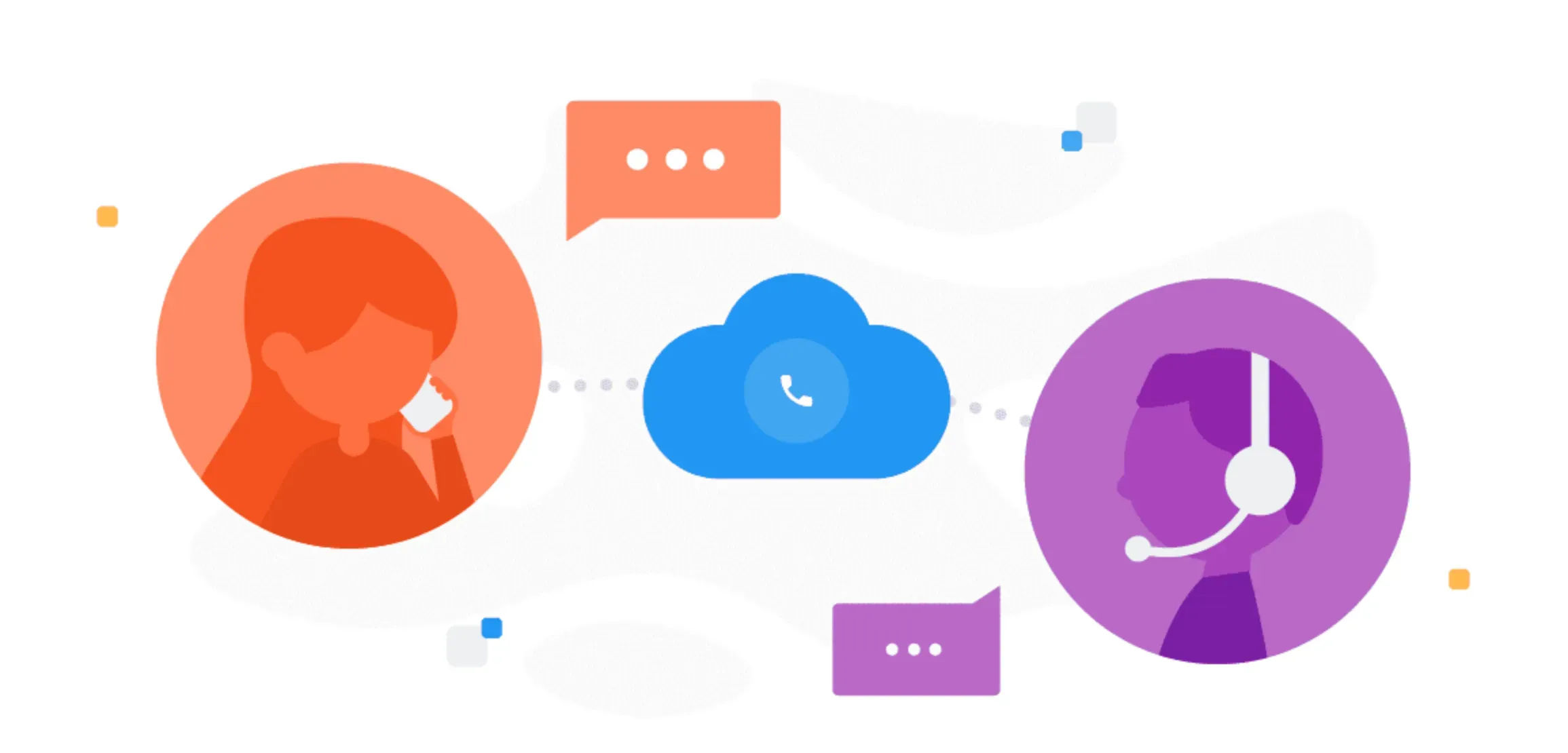 While it varies by the center, many inbound call centers operate around-the-clock, providing 24/7 support to accommodate customers in different time zones or those needing after-hours assistance.
Where are Inbound Call Centers Located?
Inbound call centers can be physically located anywhere, but modern technology also allows for virtual or remote call centers where agents can work from their own homes.
Why are Inbound Call Centers Essential?
Inbound call centers are vital to building and keeping customer relationships. They provide a direct line for customers to get help, voice complaints, or obtain information, thus enhancing customer satisfaction and loyalty.
What is the difference between an Inbound and Outbound Call Center?
In this section, we'll explore the crucial differences between inbound and outbound call centers, providing you with insights to empower your service operations.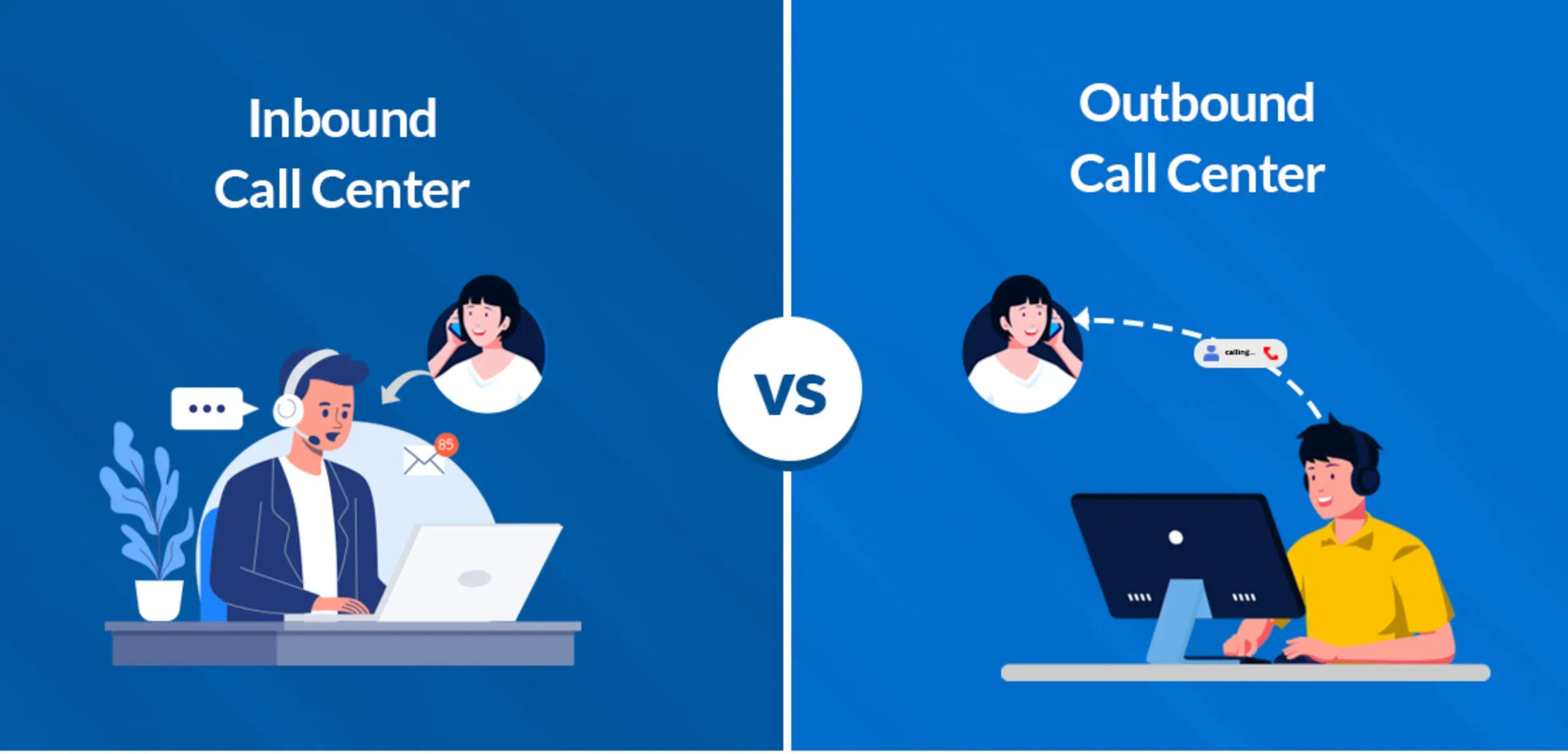 Understanding Inbound Call Centers
Inbound call centers mainly respond to incoming calls from customers. These can range from handling service requests, troubleshooting issues, taking orders to providing general customer assistance.
Inbound centers are customer-driven, focused primarily on stellar service and issue resolution.
Defining Outbound Call Centers
Contrarily, outbound call centers are more proactive in nature. Their core operations revolve around agents making outgoing calls to customers or prospects.
These calls could be for sales promotions, lead generation, market research surveys, or even debt collection. Outbound centers are primarily sales-oriented and revenue-driven.
Identifying Key Contrasts
While both types of call centers aim to facilitate communication between companies and their customers, the key contrast lies in the trajectory of communication.
Inbound centers respond to customer-initiated contact, offering reactive support.
Outbound centers, however, initiate contact with potential or existing customers, often with the intent of proactive sales or marketing communication.
Evaluating Operational Variations
In terms of functionality, inbound centers typically require agents capable of multi-tasking and providing efficient solutions, given the issue-centric nature of calls.
In outbound centers, agents might require strong sales acumen and persuasive abilities, as calls are often business-oriented with a goal to initiate transactions or gather information.
Deciding on the Best Fit
Both inbound and outbound call center operations are crucial to an all-encompassing customer service strategy.
Companies may lean more toward one or the other based on their specific business nuances, customer base, and service objectives.
It's about choosing the best fit to optimize customer interactions and fulfill business needs.
What metrics should you monitor in inbound call centers?
In this section, we will explore inbound call centers metrics, that are vital for its successful operation and continual improvement.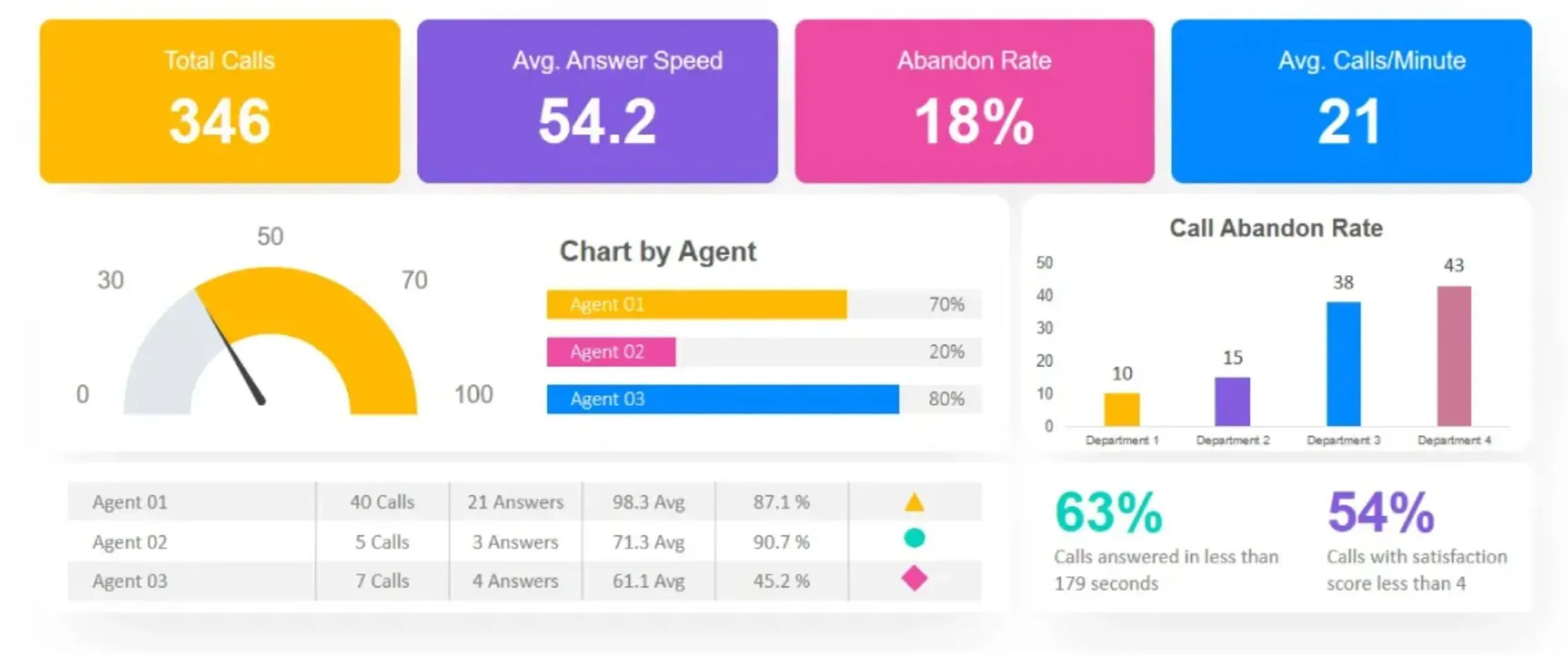 Average Handle Time (AHT)
AHT gauges, on average, how long agents spend on each call, factoring in the time spent speaking and engaged in after-call work.
It's a key performance indicator that impacts call center efficiency, customer satisfaction, and operational costs.
First Call Resolution (FCR)
FCR checks what percentage of calls are successfully resolved during the customer's first contact. High FCR usually correlates with higher customer satisfaction.
It helps in reducing callback frequency, improving agents' efficiency, and enhances customer loyalty.
Customer Satisfaction (CSAT) Score
This is a direct measure of how pleased customers are with the service they've received.
Usually, CSAT is determined via post-call surveys and can involve questions about the agent's knowledge, friendliness, and helpfulness.
Call Abandonment Rate
This metric speaks to the percentage of calls where the customer hangs up before the call is answered.
Reducing the rate of call abandonment is essential to improving customer satisfaction and retention.
Service Level
Service level indicates the percentage of calls answered within a predefined time threshold.
It's a critical metric for evaluating the efficiency of a call center and its ability to maintain the volume of calls.
Occupancy Rate
This reveals what percentage of an agent's time is spent handling customer interactions versus idle and waiting time.
A balance between high agent occupancy and maintaining quality customer interactions is needed to keep teams motivated and productive.
Best Practices for Inbound Calls
When answering inbound calls, it pays to nail the first impression.
Polite greetings, clear introductions, and an upbeat tone set the stage for a positive interaction. Remember, every call represents your organization, so let's start strong!

Ace Active Listening
Active listening is hands-down the most influential skill for inbound call handlers. It's not just about hearing, but also understanding the customer's needs.
Show empathy and patience, and don't forget to use reassuring statements to acknowledge you're tuned in to their concerns.
Maintain the Conversation Flow
Keeping the conversation flowing smoothly is an art. Be conversational but stay focused. Try to minimize silent moments and avoid industry jargon.
To maintain control, use friendly transitions between conversation points—such as affirming you've understood before moving on.
Be Resourceful on Tough Calls
We all know that difficult calls are a part of the job. The key is staying composed and empathetic.
Use positive language, give clear explanations, and if needed, don't hesitate to ask for help from a supervisor.
Conclude Calls Positively
End every call on a high note. Be sure resolutions are clearly understood, summarize key points, and give customers an opening for further questions.
A confident, pleasant sign-off can round off an exceptional customer service experience.
Consistent Improvement is Key
To ensure continual progress, call centers should regularly monitor key metrics like First Call Resolution and Customer Satisfaction Score.
By measuring performance, you can identify areas of strength and opportunities for improvement.
Frequently Asked Questions (FAQs)
How do inbound call centers handle a high volume of calls?
To handle a high volume of calls, inbound call centers use advanced call routing software, interactive voice response (IVR) systems, and queue management techniques.
What are some common challenges of working in an inbound call center?
Some common challenges of working in an inbound call center include dealing with irate or frustrated customers, adhering to strict call handling protocols, and meeting daily quotas.
What technologies are used in inbound call centers?
Inbound call centers use technologies such as call management systems, Automatic Call Distribution (ACD), CTI or Computer Telephony Integration, Interactive Voice Response (IVR), and Customer Relationship Management (CRM) software.
How does strong agent training contribute to the success of an inbound call center?
Strong agent training can lead to improved customer satisfaction scores, increased first call resolution rates, and reduced call handling times.
What are some best practices for improving the performance of an inbound call center?
Some best practices for improving the performance of an inbound call center include carefully monitoring and analyzing metrics, regularly updating scripts and training materials, and implementing a continuous improvement program.