What is Call Routing?
Call routing, in a nutshell, is a system that directs incoming phone calls to the appropriate department, team, or individual.
Just like how a traffic officer guides cars on the road, call routing helps manage incoming call traffic.
Pretty cool, huh?
Imagine if every call coming into a company ended up at the reception desk.
Chaos, right? That's where call routing comes in, making sure that your calls find their way to the right place, swiftly and accurately. It's like having a GPS for your phone calls!
Call Routing vs. Call Forwarding: What's the Difference?
Call routing and call forwarding may seem like the same thing, but there's a twist!
Call forwarding is just about moving calls from point A to point B, while call routing is a supercharged version, capable of navigating complex networks and rules.
Why is Call Routing Necessary?
There are different reasons to use Call Routing, here are those
Improving Customer Service with Effective Call Routing
Imagine dialing a number and being transferred to the wrong department – frustrating, isn't it?
Call routing is the superhero that swoops in and saves the day, ensuring your customers get directed to the right department swiftly. No more playing "pass the phone"!
Efficiency and Productivity Benefits of Call Routing
Time is money, my friend. By reducing the time it takes to get the call to the right person, call routing boosts productivity. No more twiddling thumbs waiting for calls to be transferred manually.
Reduction in Operational Costs
Fewer unnecessary call transfers mean reduced toll charges. That's right! Call routing not only saves time, but it also saves you some pretty pennies.

How does Call Routing Work?
It checks the 'address' of incoming calls (like the caller's number or location) and then routes the call based on preset rules. Smooth, huh?
Exploring the Call Routing Process Step by Step
It starts with an incoming call, which is picked up by the call routing system. The system checks the 'address' of the call and matches it with its rules.
Finally, like a professional mailman, it delivers the call to the right destination.
Different Technologies Used in Call Routing
From automated attendants (those robotic voices you hear when you call customer service) to complex algorithms, there are various techs making call routing possible.
The tech world is definitely upping its game!
Types of Call Routing Strategies
There different types of call routing strategies such as-
Time-Based Routing
Just like your favorite coffee shop has opening hours, time-based routing directs calls based on the time of day. So, no worries about calls going unanswered when it's closing time!
Skills-Based Routing
Think of it as the Sorting Hat from Harry Potter, but for calls. It assigns calls to agents based on their skills. So, rest assured that your tech-related issues won't be handled by someone from the sales team!
Round Robin Routing
Fairness is key here. Round Robin routing ensures that each agent receives calls in turn, promoting equal workload. It's like passing the baton in a relay race!
Least Cost Routing (LCR)
Who doesn't love to save some cash? LCR finds the least expensive route for each call. Just like finding the cheapest flight for your vacation!
Where is Call Routing Used?
Call routing has various use cases such as-
Call Routing in Contact Centers
The bread and butter of contact centers is managing a high volume of calls.
With call routing, they can ensure each call reaches the right agent swiftly and accurately. It's the secret sauce of efficient customer service!
Business Applications of Call Routing
From small businesses to multinational corporations, call routing is a game-changer.
Whether it's redirecting calls to the right department or handling high call volumes, call routing has got your back.
Residential Uses for Call Routing
Yes, call routing isn't just for businesses. Even at home, you can route calls between different family members or block certain numbers.
Talk about having a personal assistant!
When is Call Routing Most Effective?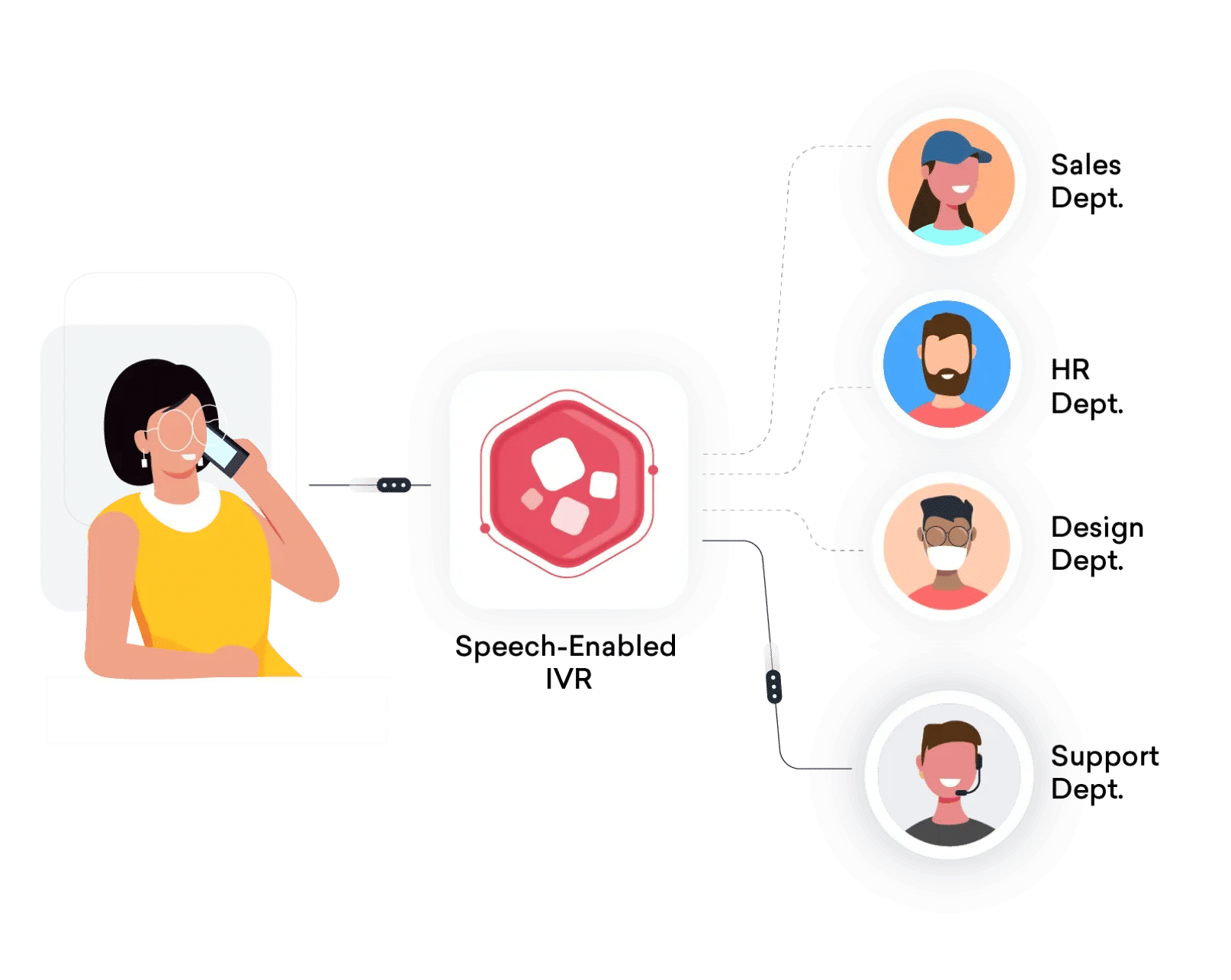 Peak Hours and High-Volume Calls
When the phone's ringing off the hook, call routing is a lifesaver. It ensures all calls are handled efficiently, reducing wait times.
Who knew handling peak hours could be a breeze?
Remote Work and Virtual Teams
With more people working from home, call routing helps ensure business continuity. Calls can be routed to employees wherever they are.
So, work keeps flowing, whether you're in the office, at home, or on a beach in Bali!
Emergencies and Unforeseen Circumstances
In case of emergencies or unexpected events, call routing can redirect calls to alternative lines or locations.
So, your business keeps running, come rain or shine.
Call Routing Software and Tools
Different Call Routing Software and Tools
Features to Look For in Call Routing Software
From easy setup to advanced analytics, there are certain features that make call routing software stand out. Keep an eye out for these when you're on the hunt for one.
Review of Popular Call Routing Software
There are a plethora of call routing software out there. We'll take a look at some of the most popular ones, their features, pros, cons, and everything in between.
Setting Up Call Routing – Step-by-step Guide
Steps to set up Call Routing
Planning Your Call Routing Strategy
Setting up call routing isn't a haphazard job. It requires careful planning, from determining the rules to training the team.
It's like building a house; you need a solid blueprint first!
Configuring Call Routing in Various Platforms
Each call routing platform has its own setup process. But don't worry, we'll walk you through each step, making it as easy as pie.
Troubleshooting Common Call Routing Issues
Sometimes, things don't go as planned. But fear not! We've got some handy tips to tackle common call routing issues head-on.
The Future of Call Routing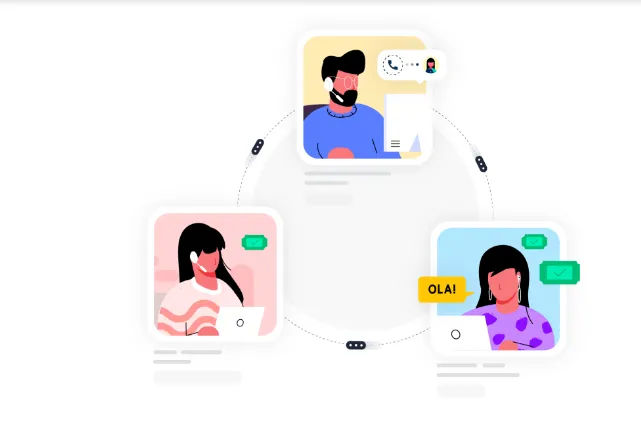 Call Routing and Artificial Intelligence
Call routing is getting a tech upgrade with AI. Imagine a system that learns and improves its call routing over time. Exciting times ahead!
Evolution of Call Routing with 5G Technology
With faster speeds and lower latency, 5G is set to revolutionize call routing. Get ready for lightning-fast call transfers and minimal hold times!
The Impact of IoT on Call Routing
As more devices get connected, IoT is opening up new possibilities for call routing. From smart homes to smart offices, the future is definitely bright.

Frequently Asked Questions (FAQs)

What is call routing?
Call routing is the process of directing incoming calls to the appropriate agent, department, or phone line based on predefined rules or criteria.
How does call routing improve customer service?
Call routing ensures customers reach the right agent quickly, reducing wait times, improving call resolution, and enhancing overall customer satisfaction.
What are common call routing strategies?
Common call routing strategies include direct routing, skill-based routing, time-based routing, round-robin routing, and least occupied agent routing.
Can call routing be customized for my business?
Yes, most call routing systems allow customization to match your business's unique requirements, ensuring efficient call distribution and improved customer experiences.
Do I need special equipment for call routing?
No, call routing can be implemented using cloud-based phone systems or on-premise PBX systems, making it accessible for businesses of all sizes.