What is a Data Management Platform?
A Data Management Platform (DMP) is a technology platform that collects, classifies, and stores data from a multitude of sources.
It processes this data into useful information, organizing it into different segments based on various factors, and makes it available to be used for targeted marketing, advertising campaigns, customer relationship management, and other business activities.
The Purpose of a Data Management Platform
DMPs are used for gaining in-depth insights about customers. They amalgamate data from various sources to provide a unified view of the customer, which aids in understanding customer behaviors, interests, and patterns.
These insights are then harnessed to develop more personalized, targeted, and effective marketing strategies that improve overall customer engagement and conversion rates.
The Users of a Data Management Platform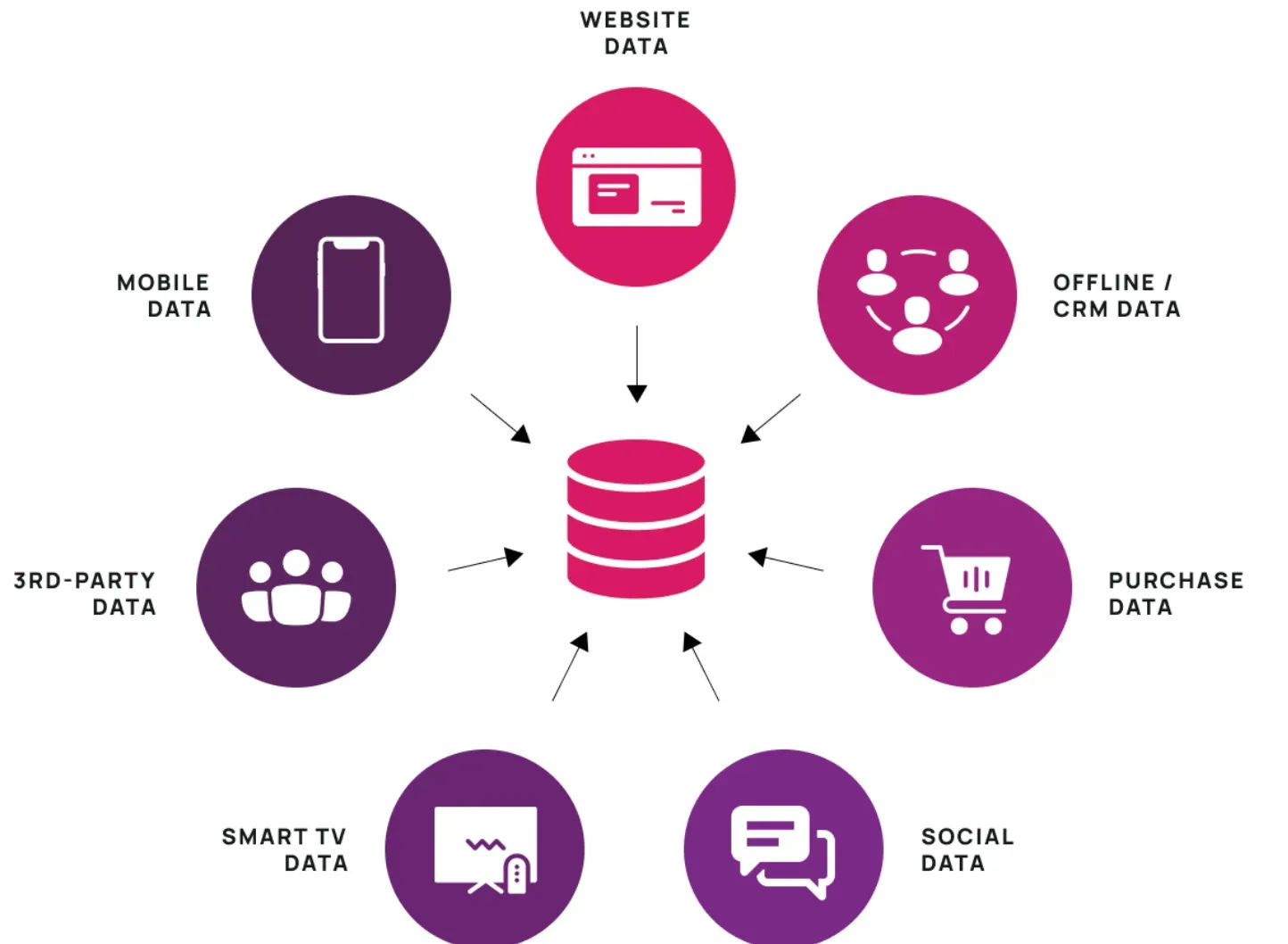 The primary users of a DMP are marketing and advertising professionals. From digital marketers aiming to enhance online campaigns to advertising companies wishing to deliver more segmented and focused ads, professionals across industries use DMPs to gain precise insights about their customer base.
Additionally, it's also used by data analysts and business intelligence teams to draw comprehensive customer insights for strategic decision-making.
The Timing for a Data Management Platform
A DMP is used whenever there's a business need to understand the customer base at a deeper level.
This is particularly prevalent during strategic planning, targeting new audiences, introducing new products or services, assessing the performance of marketing campaigns, or trying to improve customer engagement and loyalty.
The Place of a Data Management Platform in Business
In the business process, the DMP generally gets integrated with other marketing technologies like Demand Side Platforms (DSPs), Supply Side Platforms (SSPs), or Customer Relationship Management (CRM) tools.
It becomes part of a business's broader data strategy, bolstering the ability to make data-driven decisions and generate performance-enhancing insights.
How does a Data Management Platform work?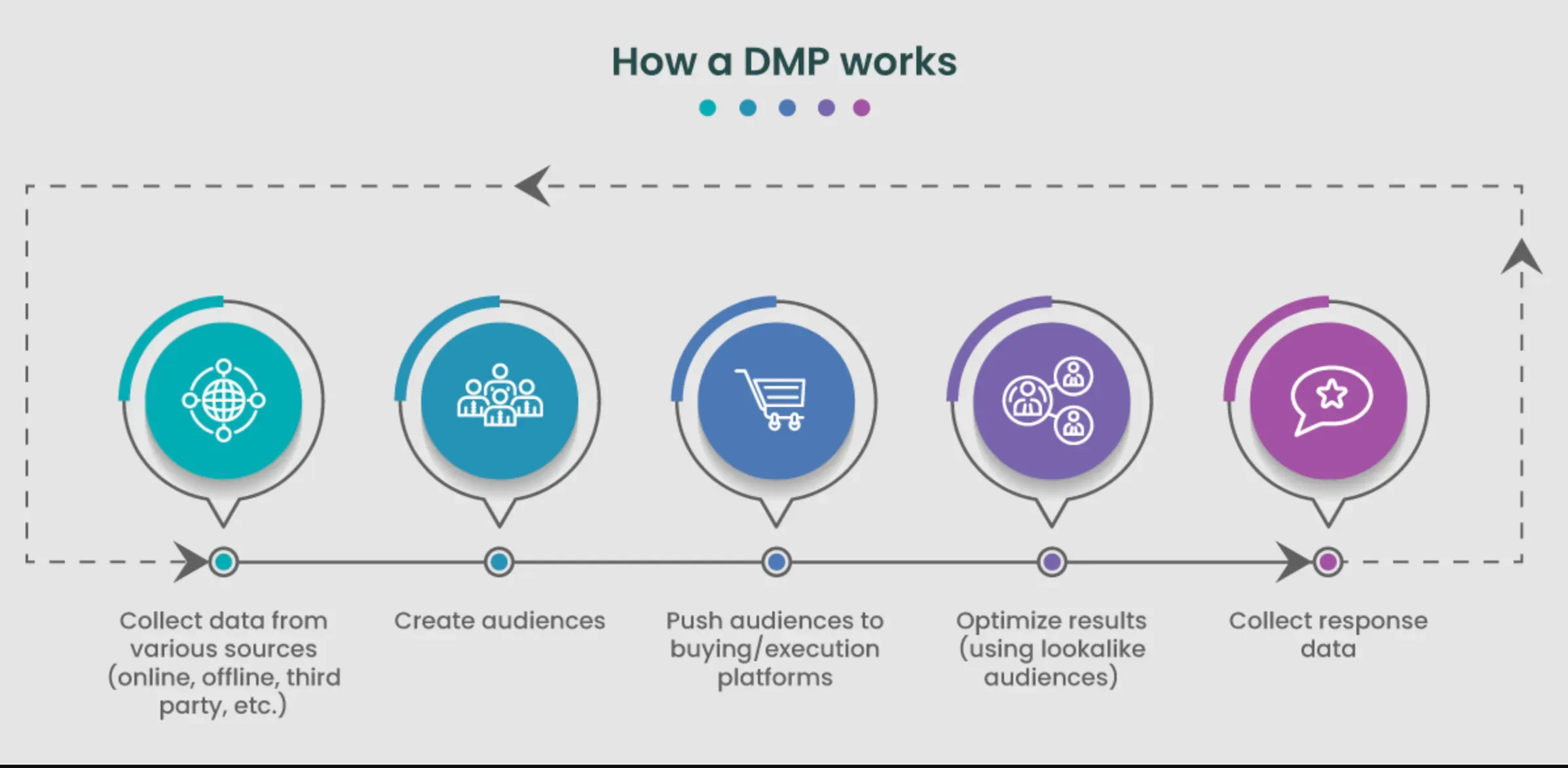 Just like a busy bee, a DMP collects data from different sources like websites, mobile apps, social media platforms, offline systems, and third-party providers. It sucks up every bit of data, anonymous or directly identifiable information alike.
Data Integration and Organization
This stage is all about transforming the gathered data into a usable format. The DMP takes the raw, unstructured data and integrates it from all sources into one place—building a clear, unified view of every customer.
It helps marketers understand customer behavior, preferences, and interactions across multiple channels.
Suggested Reading: Data Integration: Types & Best Practices
Data Segmentation
Once the data is orderly and neat, it's broken down into customer groups with common characteristics—demographics, things they buy, how they behave, etc.
Breaking up data like this makes it easier to target specific audience groups with relevant ads and info.
Audience Creation and Activation
Through data segmentation, DMP creates user profiles for specific audience segments.
It uses this information to run targeted ads and campaigns through other marketing platforms (DSPs, SSPs, etc.).
Real-time Optimization and Analysis
It's alive—always changing, growing, and adapting! A DMP analyzes campaign performance in real time, using data like click-through rates, conversions, and other metrics.
It uses this data to boost future campaigns, identify new audiences, and hone your targeting strategy.
Compliance and Data Privacy
In the world of data, privacy is king. A DMP makes sure that all user data is collected, stored, and used in compliance with privacy regulations.
Integration with Marketing Ecosystem
Working seamlessly with various marketing platforms, a DMP delivers personalized ads, helps optimize revenue, extends audience reach, and ensures consistent messaging across all channels.
Measuring and Reporting
A good DMP provides analytics and reporting tools to track the effectiveness of your marketing campaigns. It measures things like reach, engagement, conversions, and return on investment (ROI).
The Advantages of a DMP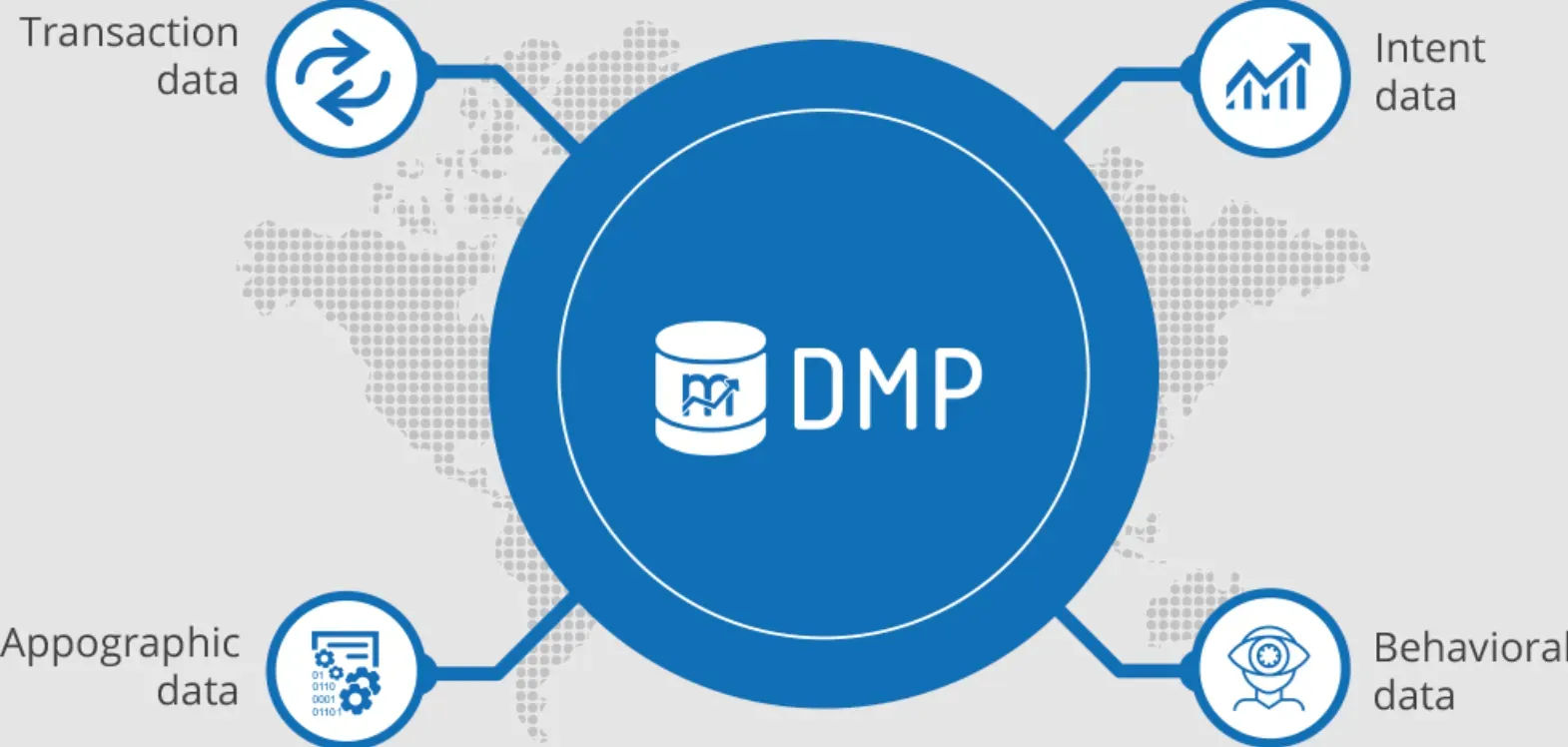 A DMP can bring a ton of benefits to your business. Let's unravel what they are:
Increased Revenue
Ready for increased response rates, higher brand recognition, and conversion rates? A DMP makes it all happen by helping you target your ads more accurately.
Streamlined Data
A DMP takes data from all sorts of places and tidies it up into one neat package, making it easier for you to understand your audience and make strategic decisions.
Discovery of New Audiences
A DMP lets you extend your audience and find look-alike models. It's basically like discovering a whole new world of potential customers.
Fulfilling Customer Requirements
Imagine understanding your customers so well that you could handpick products for them. A DMP analyses customer data, helping you put the right product in front of the right eyes.
Continuous Learning
A DMP allows businesses to learn and optimize campaigns for future ventures. It's all about consistent progress and achieving those long-term growth goals.
Frequently Asked Questions (FAQs)
Can a DMP handle real-time data?
Yes, a DMP can handle real-time data by continuously collecting and processing data from various sources. This allows businesses to access up-to-date information and make timely decisions.
How can a DMP help with audience targeting?
A DMP helps businesses target their audience more effectively by segmenting them based on various criteria, such as demographics, behavior, and interests. This allows for more personalized and relevant marketing messages and campaigns.
Is a DMP only useful for digital advertising?
No, a DMP can be used for various purposes beyond digital advertising. It can help businesses improve customer experience, optimize product offerings, and enhance overall marketing strategies.
What are the benefits of using a DMP?
Using a DMP offers several benefits, including improved campaign performance, increased ROI, better understanding of the target audience, enhanced personalization, and streamlined data management processes.
How can a DMP help with data compliance regulations?
A DMP helps businesses comply with data regulations by enforcing data privacy and security measures. It enables businesses to manage user consent, handle data subject requests, and provide transparency regarding data usage and storage.