What is Cloud Computing?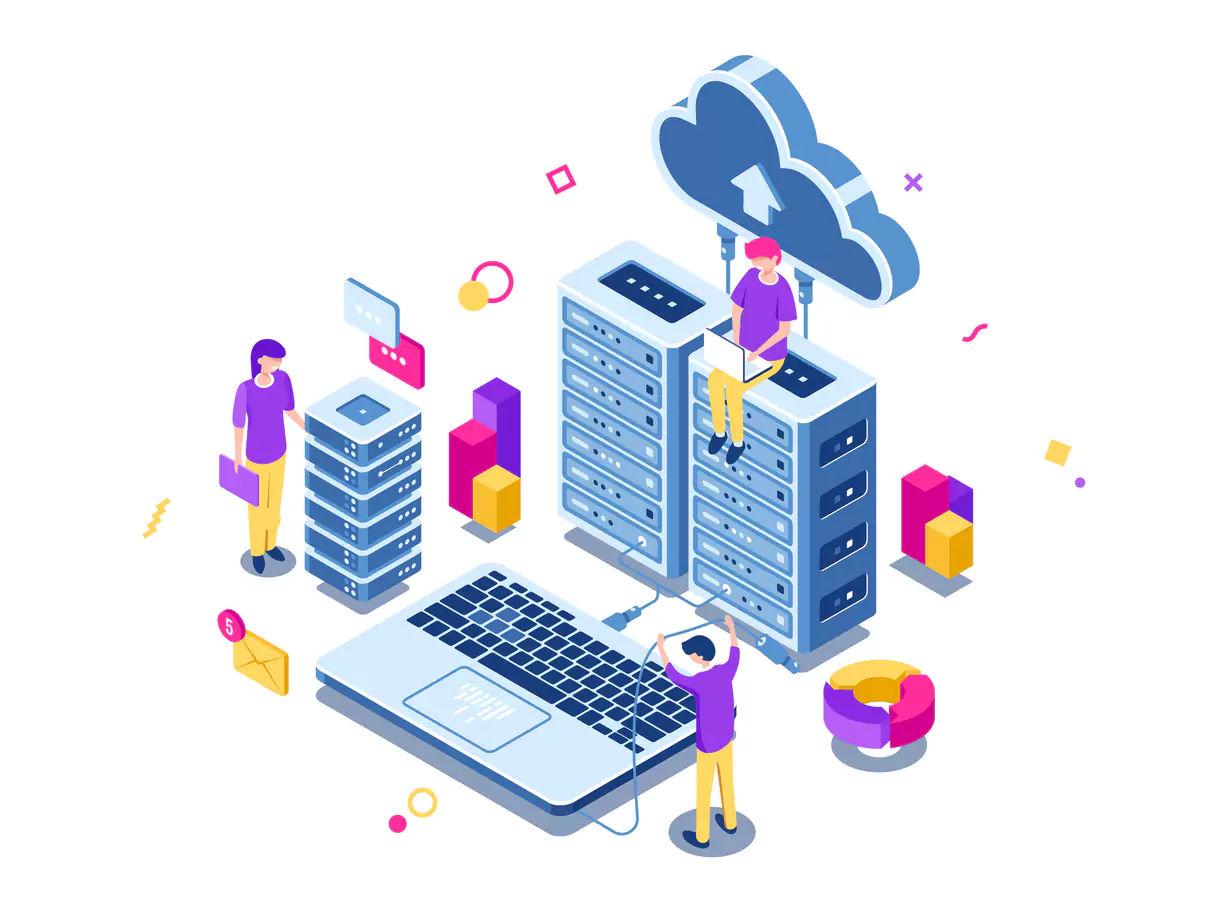 Cloud computing is a technology that allows users to access and utilize computing resources, such as storage, processing power, and software applications, over the internet instead of relying on local hardware. It enables businesses and individuals to scale their computing needs on-demand, without the need for investing in expensive infrastructure.
Cloud computing offers numerous benefits, including cost savings, flexibility, and ease of use. Users can access their data and applications from anywhere with an internet connection, making it a popular choice for remote work, collaboration, and data backup. Major cloud service providers include Amazon Web Services (AWS), Microsoft Azure, and Google Cloud Platform.
Cloud Computing's roots trace back to the 60s. But it wasn't until Amazon launched its Elastic Compute Cloud in 2006 that the term became a buzzword. Since then, it's been on an upward trend.
Why is Cloud Computing Important?
Business Benefits of Cloud Computing
Cloud Computing is like a Swiss army knife for businesses. It's flexible, efficient, and cost-effective. No need to worry about storage space or software updates, the cloud's got you covered! Businesses also love the scalability. You can easily upscale or downscale your cloud capacity, just like adjusting your belt after a big meal.
Impact on Global Communication and Data Sharing
In today's world, Cloud Computing is the secret sauce that keeps the global communication burger juicy and flavorful. It allows real-time collaboration and instant data sharing, making it as easy as passing a note in class.
Who Uses Cloud Computing?
Industries Leveraging Cloud Computing
From finance to healthcare, from retail to education, Cloud Computing is everywhere, like coffee shops in a city center. It's shaping industries, transforming traditional business models, and providing a competitive edge.
Roles Involved in Cloud Computing
The cool thing about Cloud Computing is that it's not just for tech wizards. Everyone, from IT professionals managing cloud architecture to employees using SaaS applications for daily tasks, is on this cloud nine.
How Does Cloud Computing Work?
Basic Mechanism of Cloud Computing
Imagine the cloud as a big virtual pool. This pool houses a network of remote servers to manage, store, and process data. You dive in through your internet connection, do your thing, and get out. It's that simple!
The Role of Internet in Cloud Computing
Without the internet, Cloud Computing is like a car without fuel. The internet connects your device to remote servers, letting you access data and applications stored in the cloud. It's like your golden ticket to the magic world of the cloud.
Types of Cloud Computing
Public Cloud
Operated by third-party providers, public clouds are the communal gardens of the cloud world. They're available to anyone on the internet, much like a public library, but for data.
Private Cloud
Private clouds are like personal diaries, meant for one user only. They offer more control and security, making them the first choice for organizations dealing with sensitive data.
Hybrid Cloud
A mix of public and private clouds, hybrid clouds are like having your cake and eating it too! They offer the best of both worlds, balancing efficiency with security.
Community Cloud
Community Cloud is a slightly exclusive club, where specific groups share resources to achieve common objectives. Imagine a study group, but for organizations with similar needs.
Cloud Computing Models
Infrastructure as a Service (IaaS)
IaaS is like renting a flat, but with IT infrastructure. You get the resources you need over the internet, and you only pay for what you use.
Platform as a Service (PaaS)
PaaS is like a fully-furnished flat. Apart from infrastructure, you also get a platform where you can develop, run, and manage applications without worrying about the underlying details.
Software as a Service (SaaS)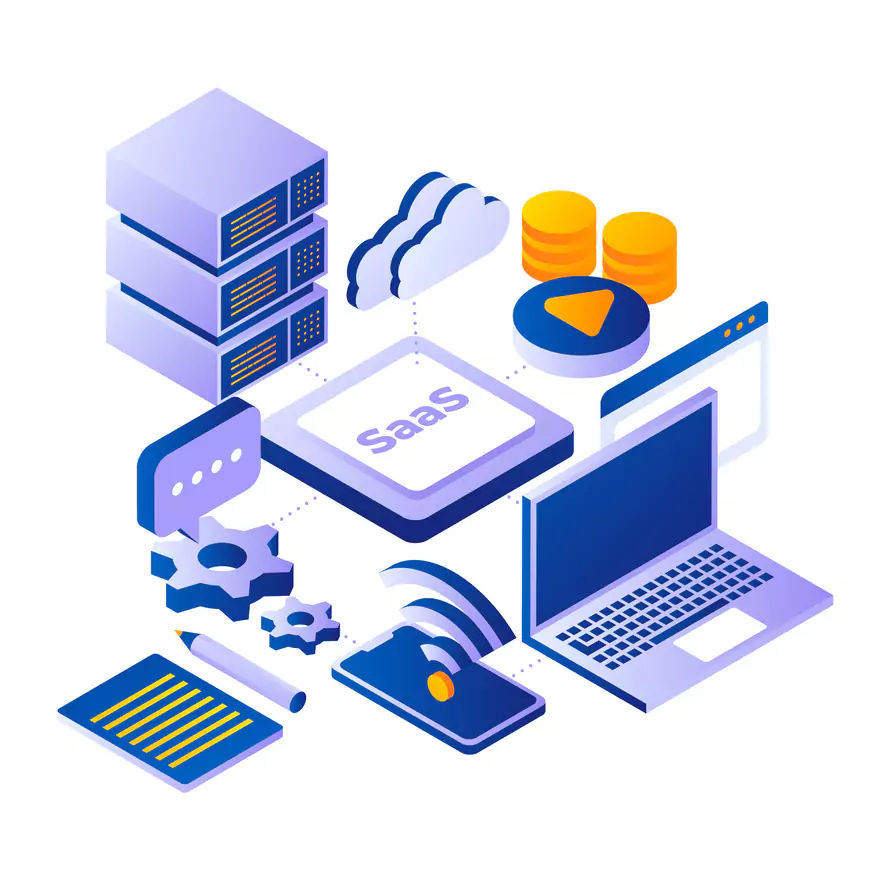 SaaS is like streaming your favorite show. You access software over the internet on a subscription basis. No installation, no maintenance, just pure service.
Key Components of Cloud Computing
Cloud Resources and Services
The pillars of Cloud Computing are storage, networking, and computing power. Add to that analytics and intelligence capabilities, and you've got a rock band of services ready to perform.
Cloud Service Providers
These are the maestros conducting the Cloud Computing orchestra. Companies like Amazon Web Services, Google Cloud Platform, and Microsoft Azure are the front runners in this race.
When to Use Cloud Computing?
Considering Cost Efficiency
You only pay for what you use, saving you from the hefty cost of setting up and maintaining your own data centers. It's like going to a buffet and paying only for what's on your plate. Great deal, isn't it?
When Flexibility is Key
The cloud is your perfect partner if your business has fluctuating bandwidth needs. You can easily scale up or scale down your cloud capacity, fitting your business into the cloud like a hand in a glove. That's what we call a perfect match!
Need for Disaster Recovery
Setting up robust disaster recovery systems is challenging, both time-consuming and expensive. But with cloud computing, businesses of all sizes can cover their bases, ensuring that their data is as safe as a cat in a tree. With cloud, disaster recovery becomes as simple as a walk in the park!
When Collaboration is Essential
Imagine working with your team where everyone's on the same page, even when they're miles apart. With cloud computing, team members can access, edit, and share documents anytime, from anywhere. It's like having a team huddle, just virtually!
When Going Global is the Goal
If your business dreams are as big as a whale and you aim to go global, then cloud computing is your sturdy ship. With the power of cloud, you can launch your business virtually anywhere around the world. All you need is an internet connection and a will to succeed; the world is your oyster!
Challenges and Risks in Cloud Computing
Security Concerns in Cloud Computing
While Cloud Computing has its perks, it also has potential risks. Data breaches and privacy concerns are common security challenges.
Managing Cloud Computing Costs
While Cloud Computing can be cost-effective, managing costs can sometimes feel like walking a tightrope.
Future of Cloud Computing
Emerging Trends in Cloud Computing
The future of Cloud Computing is as exciting as a movie trailer. With trends like edge computing, serverless computing, and AI and machine learning integration, the cloud is all set for some action-packed sequences.
The Influence of AI and Machine Learning on Cloud Computing
AI and machine learning are the dynamic duo enhancing Cloud Computing. They're bringing in automation, better analytics, and smarter services.
Frequently Asked Questions
What is cloud computing?
Cloud computing is the delivery of computing services, such as storage, processing, and software, over the internet, allowing for on-demand access and scalability.
How does cloud computing save costs?
Cloud computing eliminates the need for purchasing and maintaining expensive hardware, reducing upfront costs and enabling pay-as-you-go pricing for services.
What are the main cloud service models?
The main cloud service models are Infrastructure as a Service (IaaS), Platform as a Service (PaaS), and Software as a Service (SaaS).
Is cloud computing secure?
Cloud providers implement robust security measures, but users also share responsibility for data protection. Ensuring secure access, encryption, and regular backups is essential.
Can I migrate my existing applications to the cloud?
Yes, many applications can be migrated to the cloud, but the process requires careful planning, assessment, and execution to ensure compatibility and minimal downtime.