What is Business Process Outsourcing (BPO)?
Business process outsourcing, or BPO, is a business practice where an organization contracts with an external service provider to perform essential business tasks. It involves identifying processes that are necessary for operations but not part of the organization's core value proposition.
BPO can include processes such as payroll, accounting, customer service, and more. By outsourcing these commodity processes to specialized companies, organizations can benefit from improved efficiency, reduced costs, and increased focus on core business functions.
What is a BPO Company?
A BPO company is a specialist organization that focuses on handling non-core processes like payroll, accounting, and customer service for other companies. These companies have expertise in these processes and adopt best practices to deliver high-quality services.
How Does BPO Work?
In this section, we'll explore how BPO operates and impacts businesses, shedding light on its key aspects.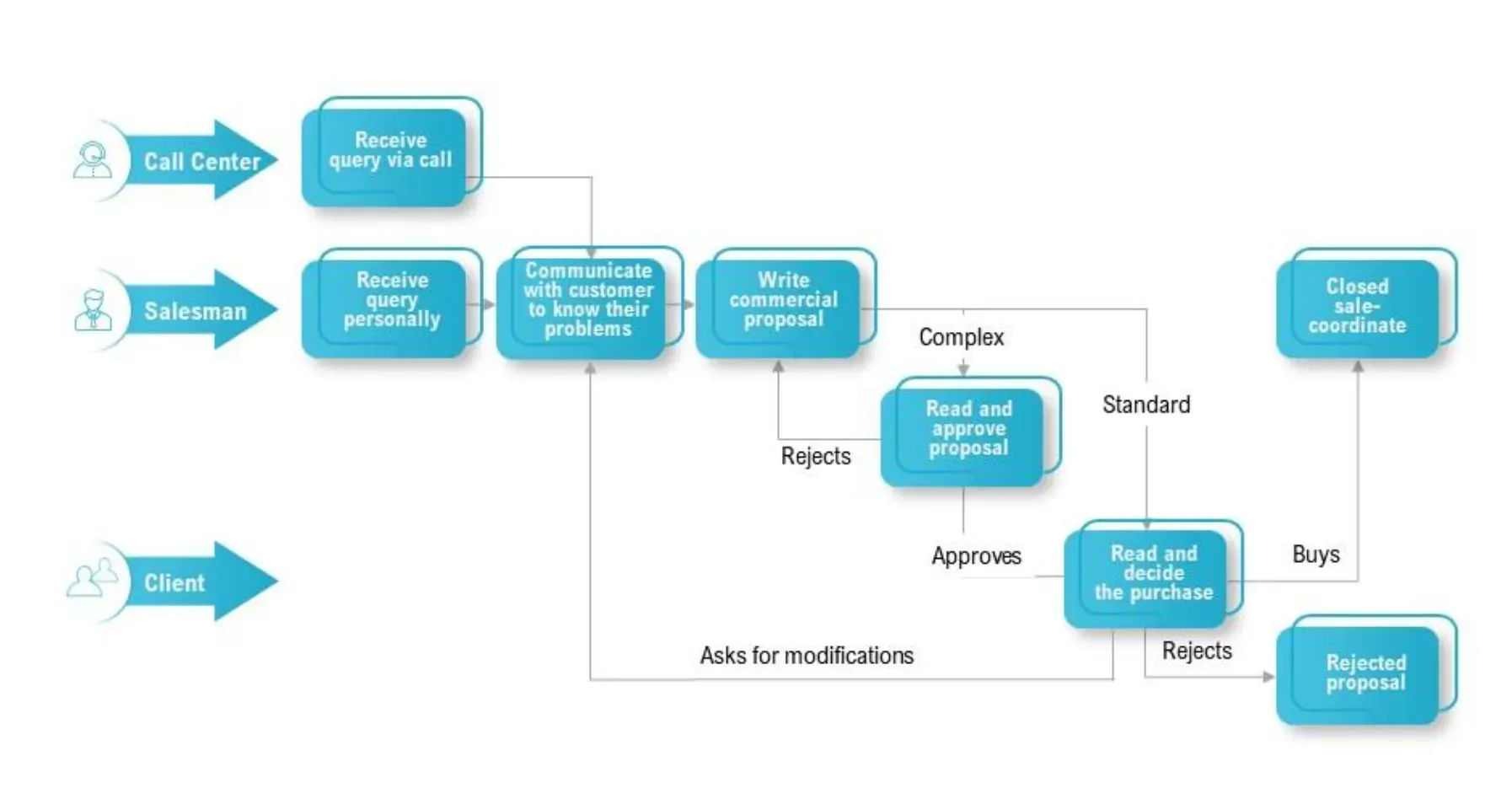 Deciding to Outsource
Companies looking to focus on their core competencies, reduce operational costs, and enhance quality of services often consider BPO. The decision to outsource often arises when businesses identify aspects of their operations that can be efficiently handled externally.
Choosing the Right BPO Provider
Selecting the ideal BPO partner involves evaluating potential providers against key criteria, such as competency in the required field, cost-effectiveness, adaptability to business culture, and quality of services.
Contracting and Scope Definition
Once a reliable BPO provider is chosen, contracts are drawn encompassing terms, obligations, deliverables, and performance metrics. The scope of work is defined clearly considering both present needs and potential future requirements.
Transition and Integration
The subsequent phase involves transferring responsibilities and integrating the BPO provider into the business operations. This may involve sharing necessary data, providing process training, setting up communication channels, and ensuring a seamless transition.
Ongoing Management and Evaluation
Post transition, the emphasis shifts to managing the BPO relationship and evaluating performance based on predetermined metrics. Regular meetings, reviews, and audits are performed to ensure adherence to quality standards and to address any potential issues.
Types of Business Process Outsourcing
There are different types of BPO based on location and services provided:
Offshore outsourcing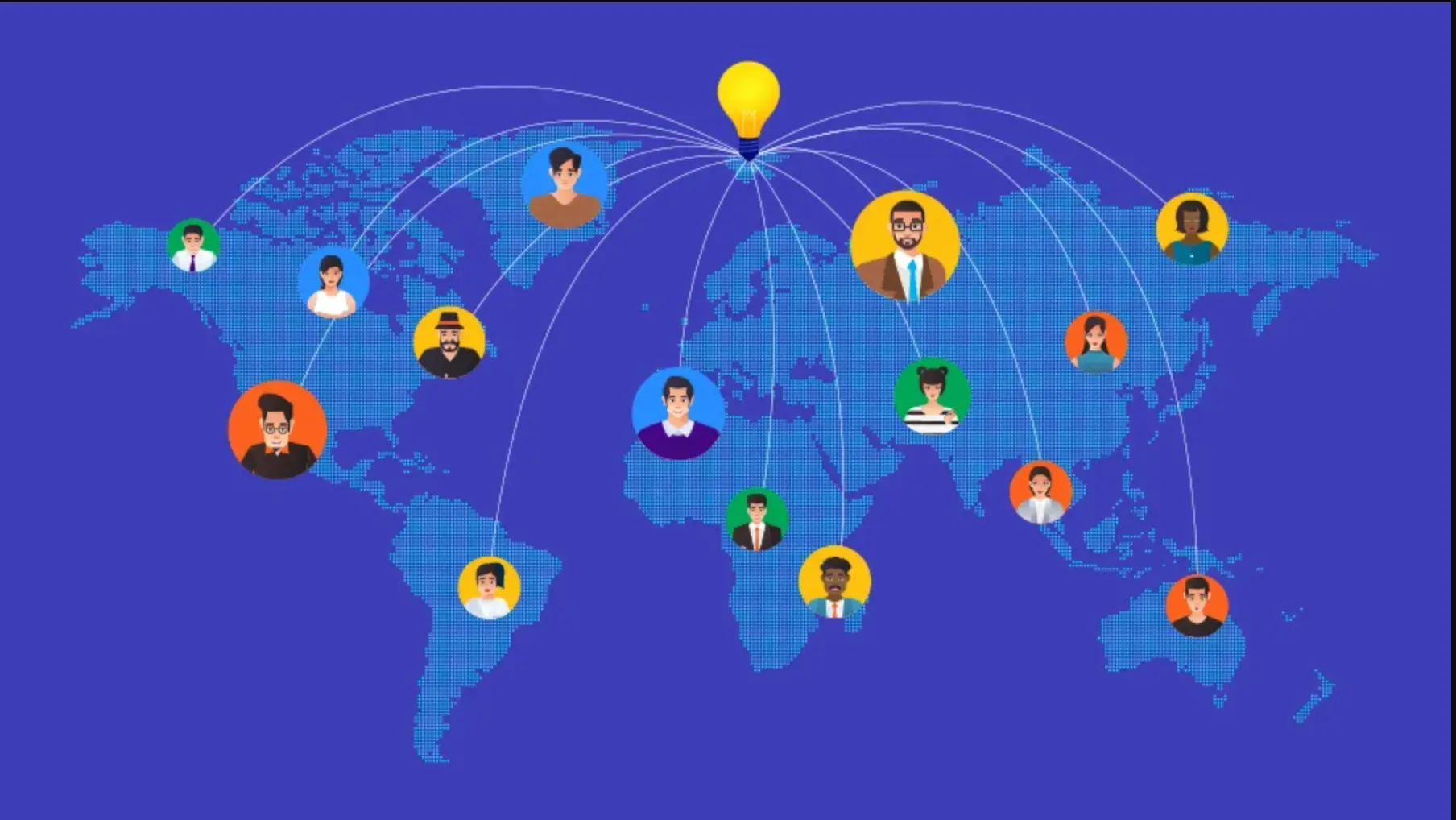 This type of outsourcing involves hiring a vendor located in a different country to handle specific business processes. Companies opt for offshore outsourcing to take advantage of lower labor costs, access specialized skills, and benefit from time zone differences to ensure 24/7 business operations. Popular offshore outsourcing destinations include India, the Philippines, and Eastern European countries.
Nearshore outsourcing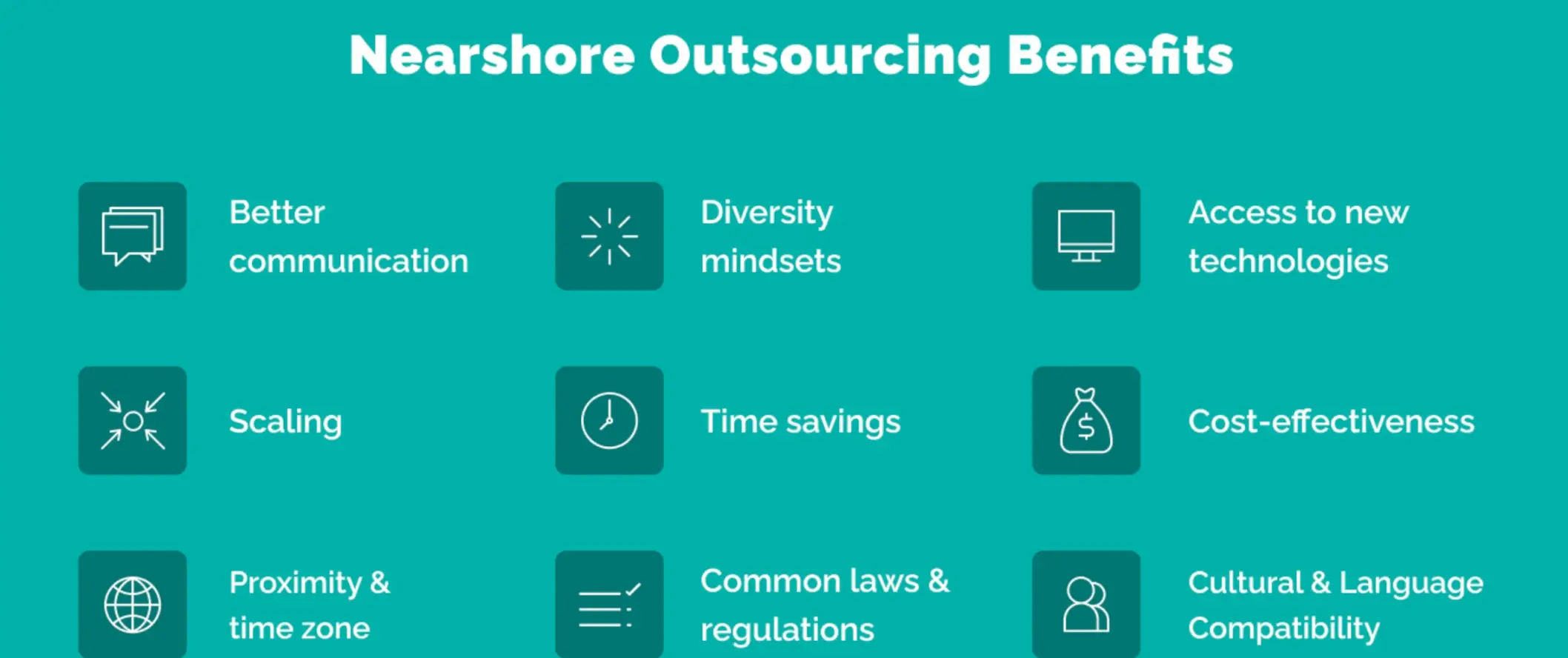 In nearshore outsourcing, companies contract work to service providers located in neighboring countries. This type of outsourcing is popular because it offers a similar time zone, cultural affinity, and language proficiency, making communication and coordination easier. For example, a U.S. company may choose to outsource to Mexico or Canada.
Onshore outsourcing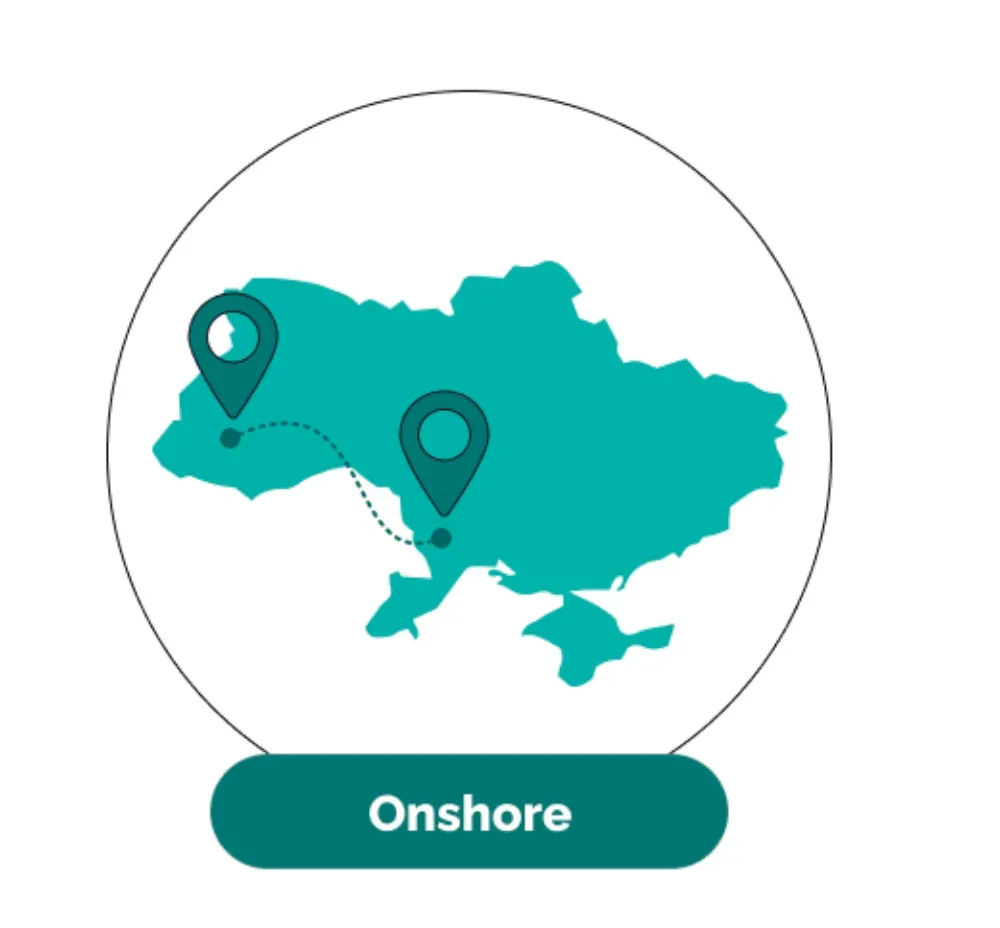 Sometimes known as domestic outsourcing, onshore outsourcing occurs when a company hires another company within the same country to handle specific processes. This type of outsourcing allows for better control and collaboration due to similar legal and cultural environments. It is often chosen to maintain certain aspects of operations locally or to support local job markets.
Process automation from Software-as-a-Service (SaaS) companies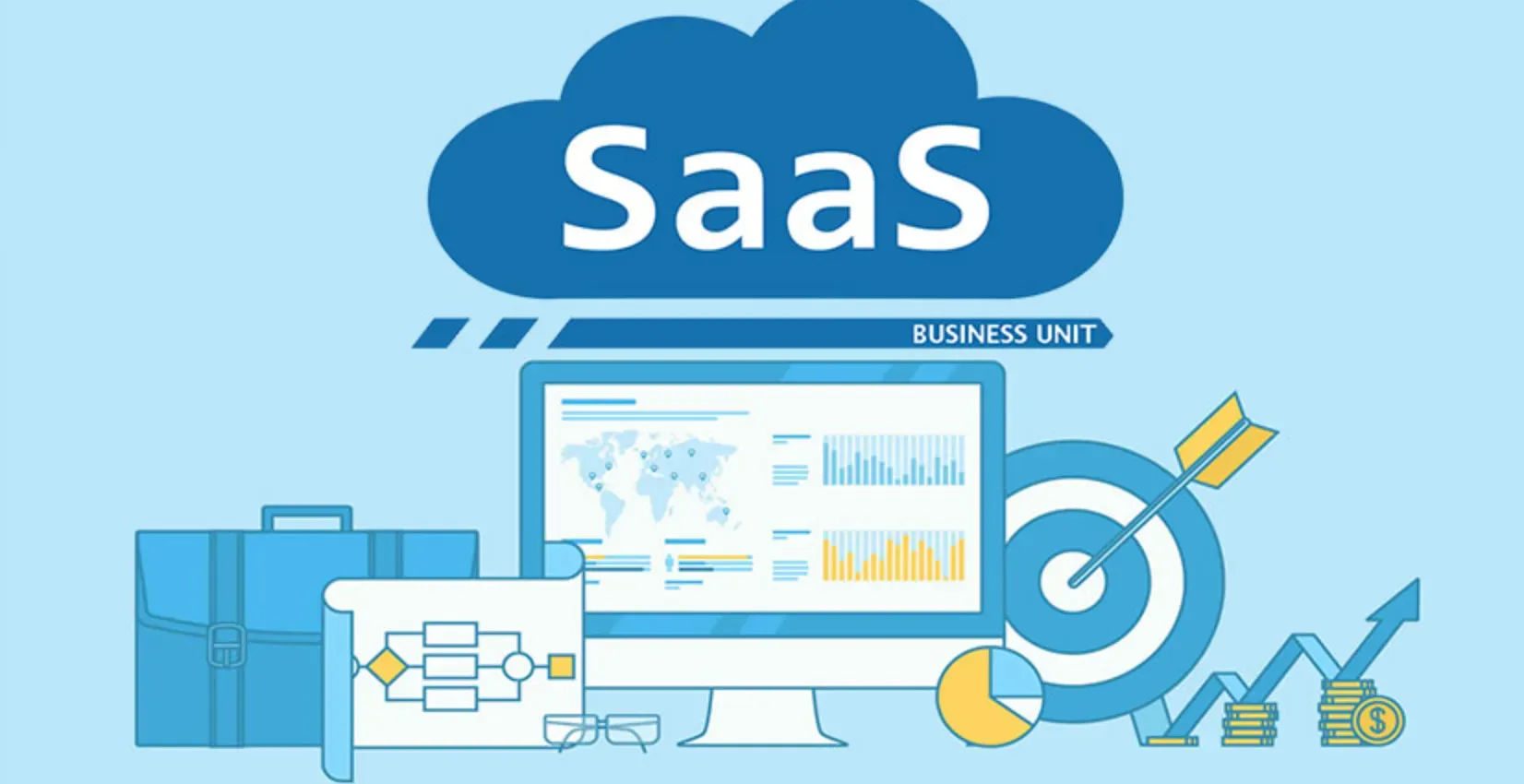 In this type of outsourcing, companies outsource the software used to run their business processes to SaaS providers. Instead of outsourcing the entire process, the focus is on using specialized software to automate specific tasks or aspects of the workflow. This allows companies to optimize efficiency, reduce costs, and benefit from advanced technology without having to develop and maintain the software in-house.
Overall, each type of BPO offers unique advantages and considerations, and businesses choose the one that best aligns with their specific needs, cost requirements, and strategic goals.
Advantages and Disadvantages of BPO

BPO offers several advantages that organizations can leverage:
Lower Costs
Outsourcing non-core processes can reduce or eliminate overhead costs, such as equipment purchases and hiring additional employees.
Higher Efficiency
BPO companies possess expertise in different fields, adopt best practices, and utilize the latest technology, resulting in enhanced efficiency and greater productivity.
Focus on Core Business Functions
Outsourcing non-core processes allows organizations, especially startups, to concentrate more on their main business activities.
Improved Flexibility
BPO contracts offer the ability to modify outsourced processes, enabling companies to react more nimbly to changing market dynamics.
Increased Competitive Advantage
By outsourcing non-core processes, organizations can allocate more resources to operations that distinguish them in the marketplace.
Higher Quality and Better Performance
BPO providers specialize in business processes, allowing them to complete work with accuracy, efficiency, and speed.
Access to Innovations
BPO providers are likely to invest in new technologies and advancements in the process areas they specialize in, benefiting organizations that outsource to them.
There are, however, some disadvantages to consider: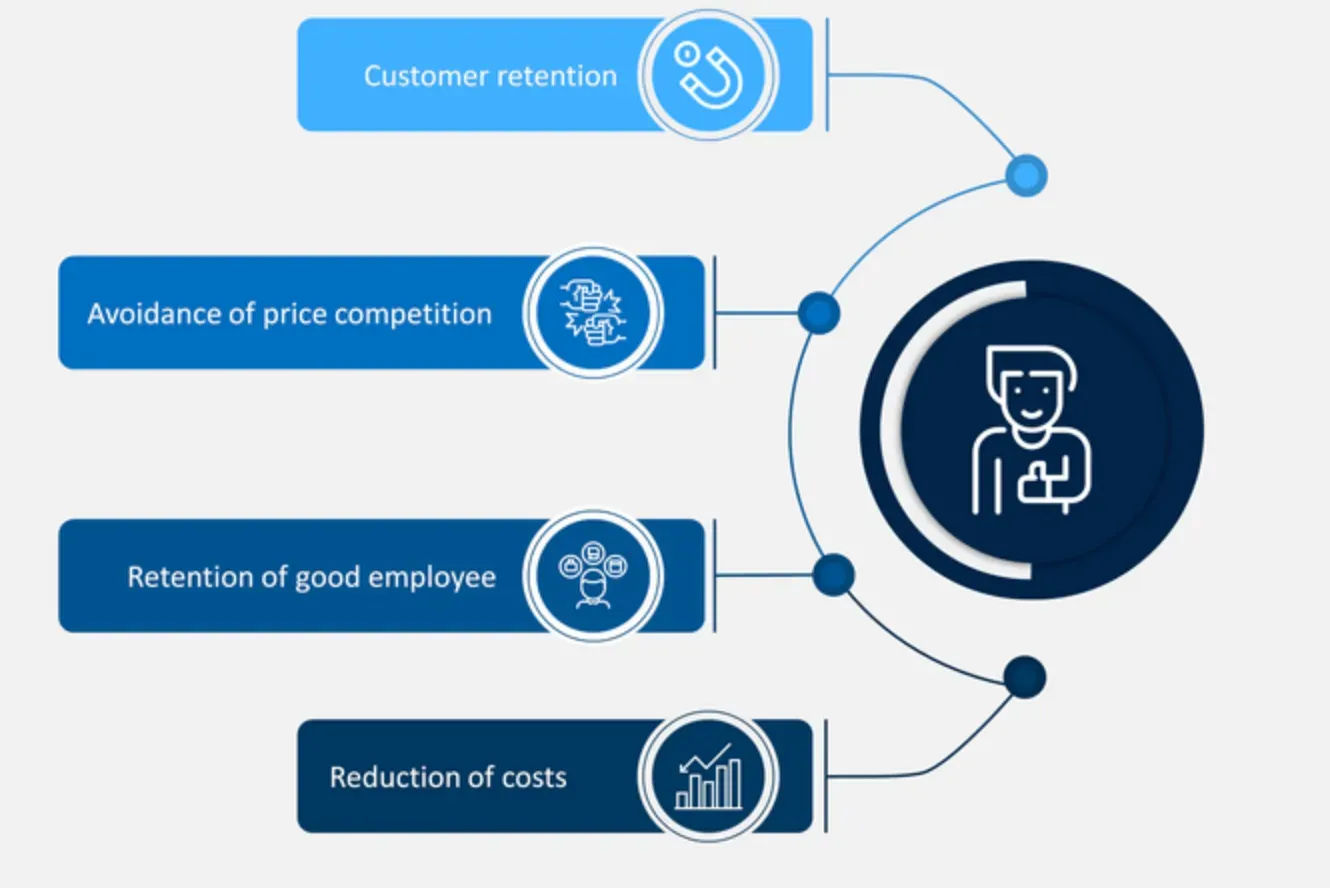 Service Quality
Outsourcing can sometimes lead to a drop in quality, so monitoring the service quality is crucial to ensure it meets the organization's standards.
Confidentiality and Security
Outsourcing may involve sharing sensitive information, so organizations need to consider confidentiality and security risks.
Management Issues
Managing outsourced processes can be challenging, and changes within the BPO company can cause friction.
Instability
If the outsourcing company shuts down, organizations may need to find a new provider or build an internal team to handle the processes, resulting in additional costs and efforts.
Common Uses for Business Process Outsourcing
In this section, we shall delve into the common ways businesses utilize outsourcing to streamline operations, increase efficiency and ensure growth.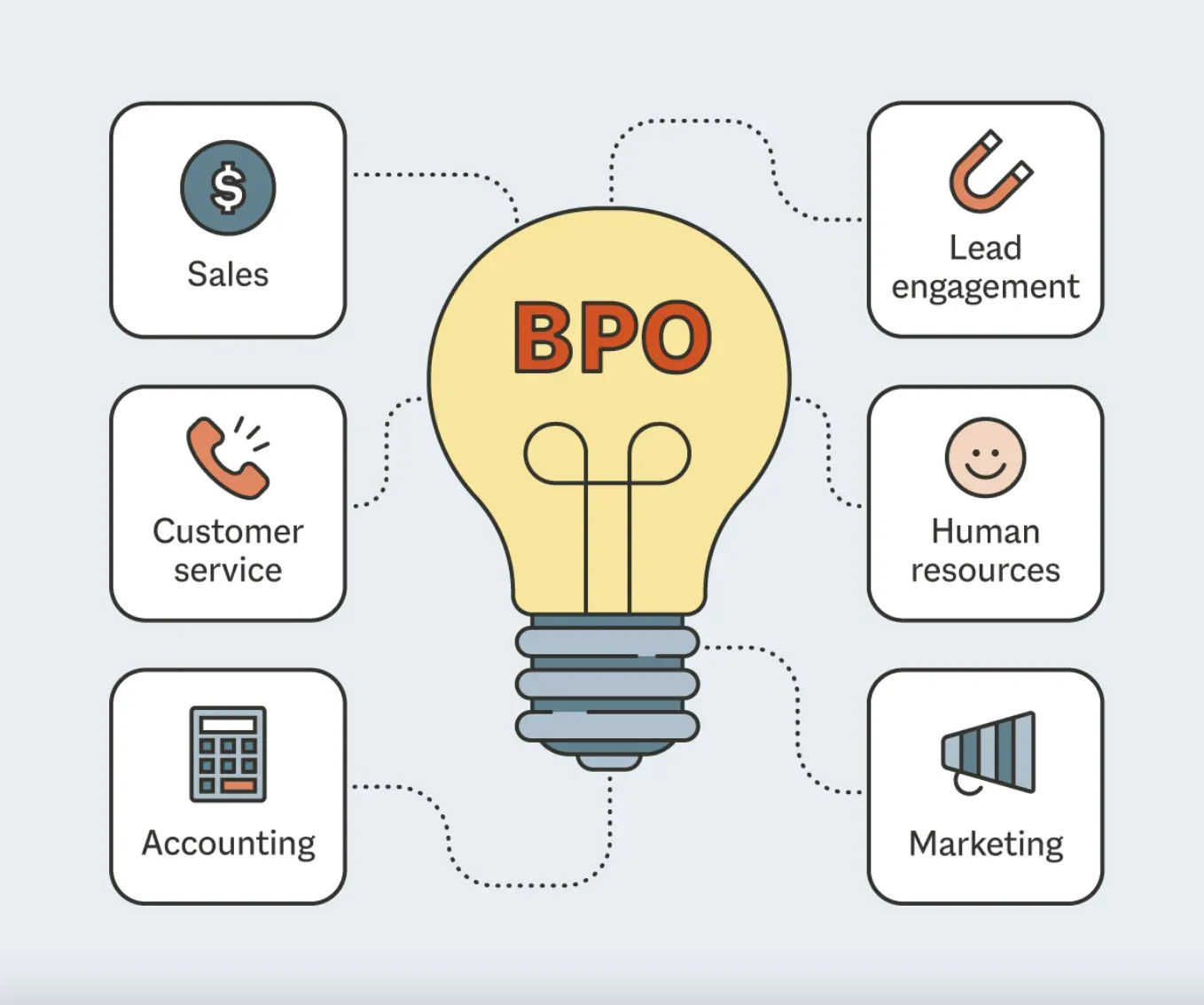 Customer Support Services
One of the most prevalent uses of Business Process Outsourcing (BPO) is in customer support services. Outsourcing these roles allows businesses to offer 24/7 customer coverage, manage larger volumes of inquiries, and maintain a high level of service even during peak times.
Administrative and Back Office Tasks
BPO is often employed to handle administrative and back office tasks such as data entry, document management, or payroll processing. By outsourcing, businesses can ensure accuracy, save time and focus more on core operations.
Sales and Marketing Support
Companies also leverage outsourcing for their sales and marketing efforts. Outsourced teams can handle tasks such as lead generation, telemarketing, customer segmentation, and managing marketing campaigns, freeing up in-house teams to focus on strategy and big-picture goals.
IT Services and Support
BPO is widely used for IT services and support. This includes software development, website development and maintenance, network management, and tech support. Outsourcing IT allows businesses to access top-tier tech talent and innovative technology platforms without the high investment costs.
Finance and Accounting
Outsourcing financial and accounting tasks is becoming increasingly common. BPO companies can handle responsibilities such as bookkeeping, tax preparation, invoice generation, and auditing. This helps businesses operate more efficiently and ensures they stay in line with financial regulations.
Conclusion
In conclusion, business process outsourcing (BPO) is a strategic practice that enables organizations to focus on their core competencies while leveraging specialized service providers for non-core processes. By understanding the different types, advantages, disadvantages, and common uses of BPO, businesses can make informed decisions about outsourcing and drive success in today's competitive landscape.
Frequently Asked Questions (FAQs)
How do I choose the right BPO vendor for my business?
When selecting a BPO vendor, consider factors like their industry experience, track record, expertise, pricing, cultural fit, and the ability to scale and adapt to your business needs.
Can BPO help startups and small businesses?
Absolutely! BPO can be particularly beneficial for startups and small businesses that have limited resources and want to focus on their core activities while outsourcing non-core processes.
Is data security a concern with BPO?
Data security is a valid concern with BPO. It's important to choose a reputable BPO vendor that adheres to strict security protocols and has stringent data protection measures in place.
Can BPO help with customer service and support?
Yes, BPO is commonly utilized for customer service and support functions. Outsourcing customer service can lead to cost savings, improved service quality, and access to specialized expertise.
What is the difference between BPO and IT outsourcing?
BPO involves outsourcing business processes, while IT outsourcing specifically focuses on outsourcing IT-related functions such as software development, infrastructure management, and technical support.