What are User Ratings?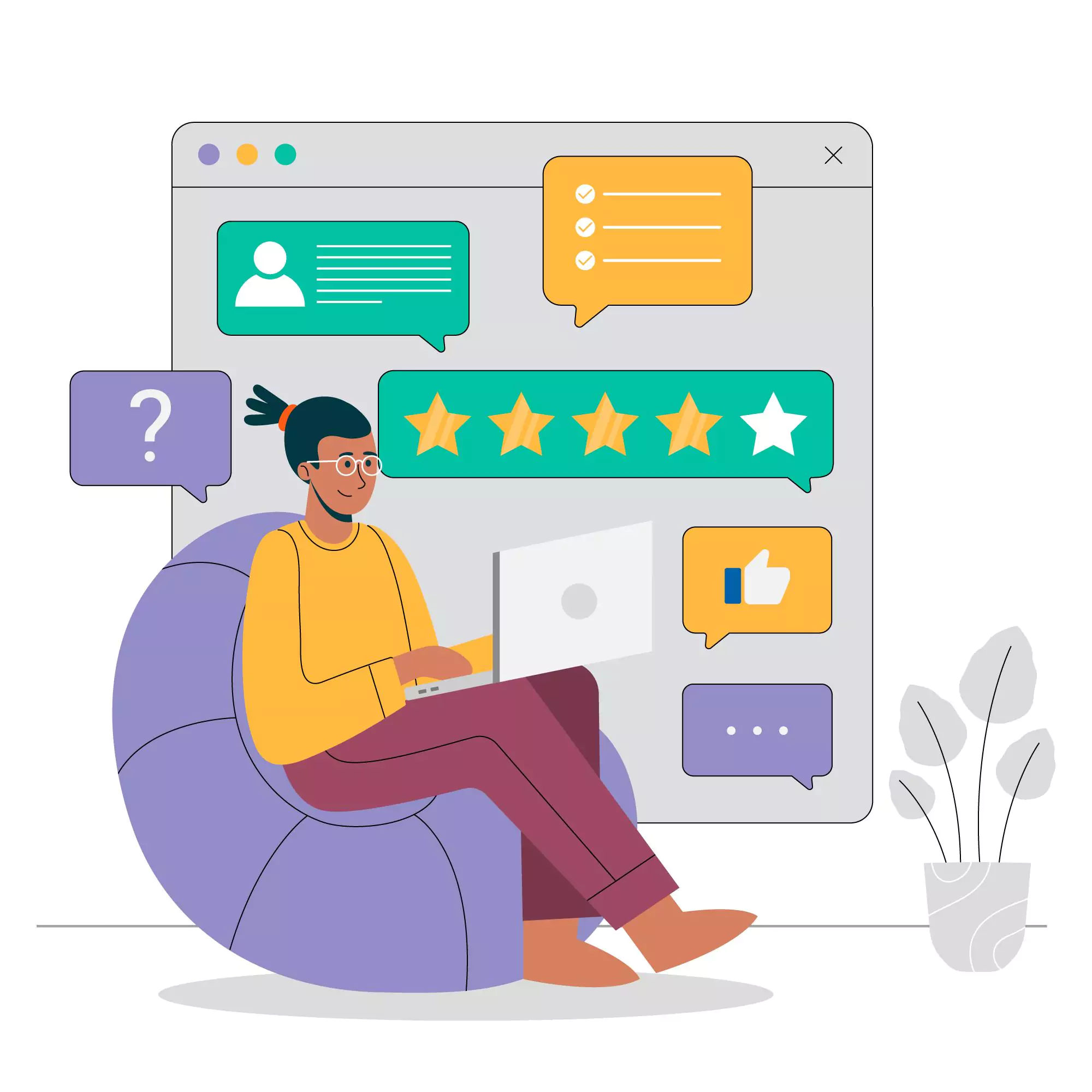 User ratings are a way for people to express their opinions and satisfaction with a product, service, or content. They typically involve assigning a numerical score, often on a scale of 1 to 5 stars, with 1 being the lowest and 5 being the highest.
Ratings can be accompanied by written reviews, providing more context and details about the user's experience. These ratings help potential users make informed decisions by considering the experiences of others. Additionally, they provide valuable feedback to businesses, allowing them to identify areas for improvement and understand their customers' needs better.
Why do user Ratings Matter?
User ratings matter because they provide valuable insights into the quality and reliability of products, services, and experiences.
They serve as a form of social proof, giving potential customers a glimpse into the experiences of others who have already tried the product or service.
By relying on the collective wisdom of the crowd, user ratings can help users make more informed decisions and reduce the risk of making a poor choice. Furthermore, user ratings can also help businesses improve their offerings, as they can use this feedback to identify areas that need improvement.
Types of User Ratings
User ratings come in various shapes and sizes, each with its own unique way of expressing user opinions. Here are some of the most common types of user ratings you'll encounter:
Star Ratings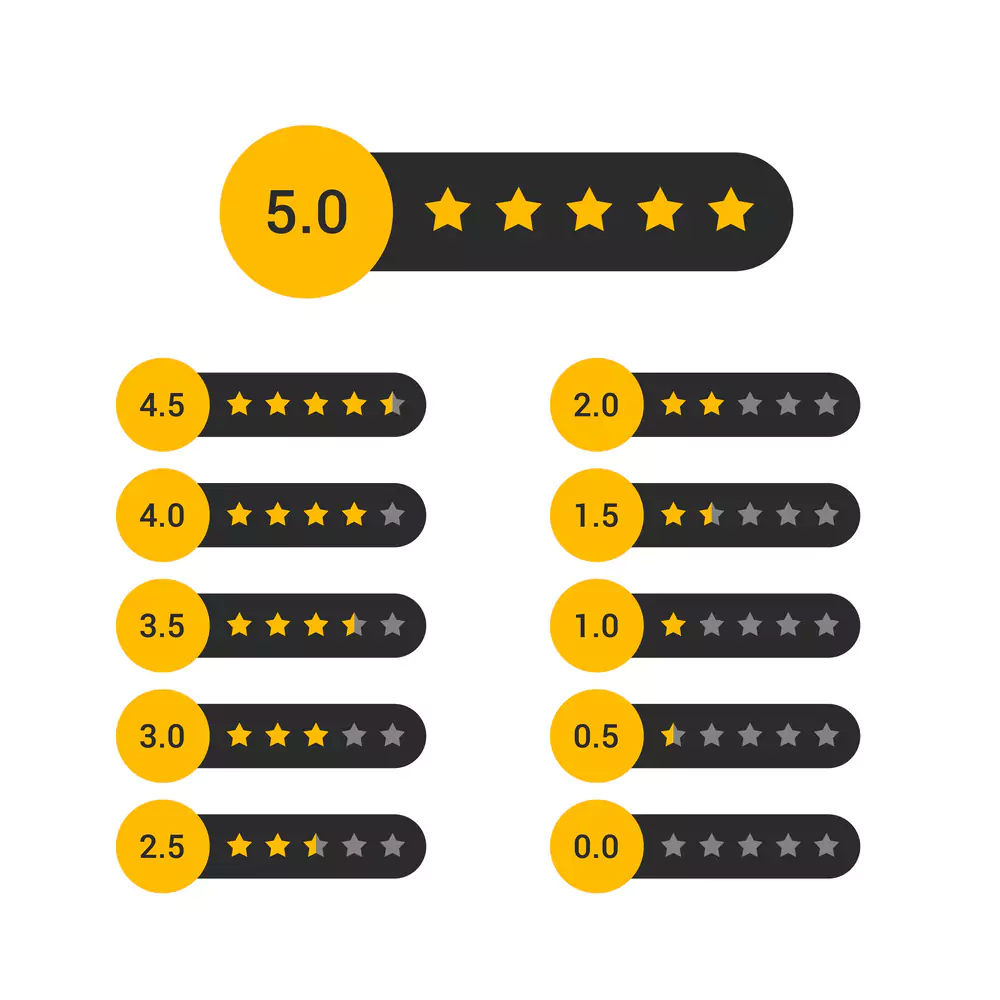 Star ratings are perhaps the most popular form of user ratings. They typically range from 1 to 5 stars, with 1 star representing a poor experience and 5 stars representing an excellent one. You'll often find star ratings on websites like Amazon, Yelp, and TripAdvisor.
Number Ratings
Number ratings are another common form of user ratings. They usually range from 0 to 10, with 0 representing the worst possible experience and 10 representing the best. Websites like IMDb and Goodreads often use number ratings to rate movies and books, respectively.
Percentage Ratings
Percentage ratings express user opinions as a percentage, with 0% representing the worst possible experience and 100% representing the best. You might find percentage ratings on websites that aggregate user reviews, like Rotten Tomatoes or Metacritic.
Thumbs Up/Down Ratings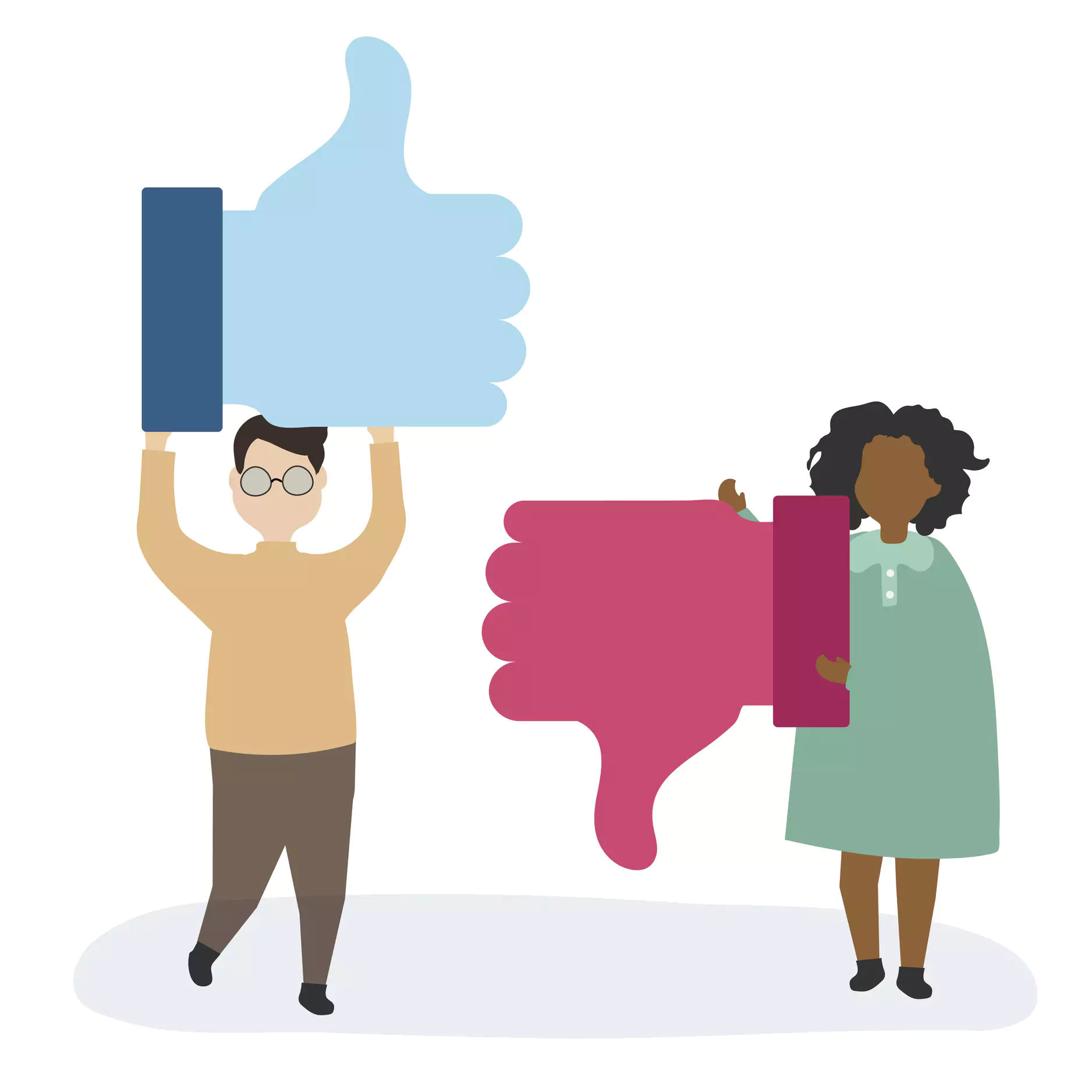 Thumbs up/down ratings are a simple and straightforward way for users to express their opinion. A thumbs up indicates a positive experience, while a thumbs down indicates a negative one. You'll often find this type of rating system on websites like YouTube or Netflix.
How do User Ratings work?
User ratings work by allowing users to express their opinions on a product, service, or experience by assigning a rating based on their satisfaction level. These individual ratings are then aggregated and averaged to produce an overall rating score that reflects the collective opinion of the user base. This overall rating can then be used by other users to make more informed decisions or by businesses to identify areas for improvement.
Factors Affecting User Ratings
Several factors can affect user ratings, including:
Personal preferences: Users have different tastes and preferences, which can influence their ratings.
Expectations: Users may have different expectations for a product or service, which can impact their satisfaction level and, subsequently, their rating.
Quality of the product or service: If a product or service is of high quality, it's likely to receive higher ratings.
Customer service: A positive customer service experience can lead to higher ratings, while a negative experience can result in lower ratings.
External influences: Factors like peer pressure, social media, or marketing campaigns can also impact user ratings.
Where are User Ratings Used?
User ratings can be found on a wide variety of platforms and websites, including:
E-commerce websites: Online retailers like Amazon and eBay often feature user ratings for products.
Review websites: Websites like Yelp, TripAdvisor, and Angie's List allow users to rate and review businesses and services.
Entertainment platforms: Movie, TV show, and book ratings can be found on websites like IMDb, Goodreads, and Rotten Tomatoes.
Social media platforms: Platforms like

Facebook

and Instagram may feature user ratings for businesses or products.

App stores: Mobile app stores like Google Play and Apple's App Store often include user ratings for apps.
The Impact of User Ratings on Businesses
User ratings can have a significant impact on businesses, both positively and negatively. High ratings can lead to increased trust, credibility, and ultimately, more sales. On the other hand, low ratings can deter potential customers and negatively impact a business's reputation. Businesses should pay close attention to their user ratings and take steps to address any negative feedback to improve their overall rating.
Best Practices for Encouraging User Ratings
Encouraging user ratings can be beneficial for businesses looking to improve their online reputation and attract more customers. Here are some best practices for encouraging user ratings:
Provide exceptional products and services: High-quality offerings are more likely to receive positive ratings.
Offer excellent customer service: A positive customer service experience can lead to higher ratings.
Ask for feedback: Encourage users to leave ratings and reviews by asking for their feedback.
Make it easy to leave a rating: Simplify the rating process by providing clear instructions and making it easy for users to leave their feedback.
Respond to feedback: Engage with users by responding to their feedback, both positive and negative, to show that you value their opinions.
Dealing with Negative User Ratings
Negative user ratings can be disheartening, but they can also provide valuable insights into areas that need improvement. Here are some tips for dealing with negative user ratings:
Stay calm and professional: Respond to negative feedback in a polite and professional manner.
Acknowledge the issue: Recognize the user's concerns and apologize for any inconvenience they may have experienced.
Offer a solution: Provide a solution to address the user's concerns and show that you're committed to improving their experience.
Learn from the feedback: Use negative user ratings as an opportunity to identify areas for improvement and make necessary changes.
Encourage more feedback: Encourage users to share their experiences, as more feedback can help balance out negative ratings and provide a more accurate representation of your business.
Frequently Asked Questions
Why are user ratings important?
User ratings provide valuable feedback, help potential customers make informed decisions, and allow businesses to identify areas for improvement.
How can I encourage users to rate my product?
To encourage user ratings:
Make the rating process easy

Request feedback after positive experiences

Offer incentives or rewards

Respond to

user feedback
How can I improve my product's user rating?
Improve your product's user rating by:
Addressing customer concerns

Regularly updating and improving features

Providing excellent customer support

Encouraging satisfied customers to rate
Do user ratings affect search rankings?
Yes, user ratings can influence search rankings, as many search algorithms consider ratings and reviews as indicators of product quality and relevance.
Can user ratings be manipulated?
User ratings can be manipulated through fake reviews or paid ratings. However, most platforms have strict policies and algorithms to detect and penalize such practices.