What is Behavioral Targeting?
Behavioral targeting involves sending targeted messages to your prospects on the basis of the way in which they interact with your business. It is a marketing approach that makes use of web user information to strengthen advertising campaigns. By gathering data regarding the potential customer's online browsing and shopping behaviors, behavioral targeting allows you to frame ads that have greater relevance to a particular user's habits and interests.
How Does Behavioral Targeting Work?
Behavioral targeting is a system that uses data amassed from an individual's behavior to influence what content, advertisements, or products they are shown. Below, we dissect its workings:
Collection of User Behavior Data
Behavioral targeting starts with collecting data about user interactions. This could include websites visited, products or services viewed, search queries, clicks, and more. This data is crucial for tying digital behavior to specific users.
Building User Profiles
The gathered data is then used to construct detailed user profiles. These profiles help in identifying the users' preferences, habits, and potential needs. Marketers can segment these profiles into different groups based on shared behavioral characteristics.
Identifying Behavioral Patterns
Marketers analyze these user profiles to identify behavioral patterns and trends. This analysis can reveal valuable insights into what appeals to users and what doesn't, further enhancing the process of tailoring marketing efforts.
Delivering Targeted Content
Based on the identified behavioral patterns, businesses align their marketing messages and advertisements with the users' preferences and needs. This allows them to serve personalized ads or content that is likely to resonate with the individual user.
Evaluation and Iteration
Performance metrics and user feedback are evaluated to ascertain the effectiveness of the behavioral targeting efforts. This is a continuous process, and strategies are frequently revised based on identified strengths and weaknesses. The ongoing nature of this process ensures that the targeting system reliably self-improves over time.
The Importance of Behavioral Targeting
Behavioral targeting plays a critical role in today's digital marketing landscape. Here's why it's so important.
Personalized User Experience
Behavioral targeting allows businesses to provide a more personalized user experience. By understanding user behaviors and preferences, content and offers can be tailored to match the specific needs and interests of individual users.
Improved Engagement and Conversion Rates
When users encounter content that matches their interests, they're more likely to engage and, ultimately, convert. This leads to improved conversion rates and a higher return on investment.
Effective Ad Spending
Instead of broadcasting messages to a wide audience, behavioral targeting allows businesses to direct their marketing efforts and budget towards users who are most likely to be interested and engage. This results in more effective use of ad spend.
Enhanced Customer Retention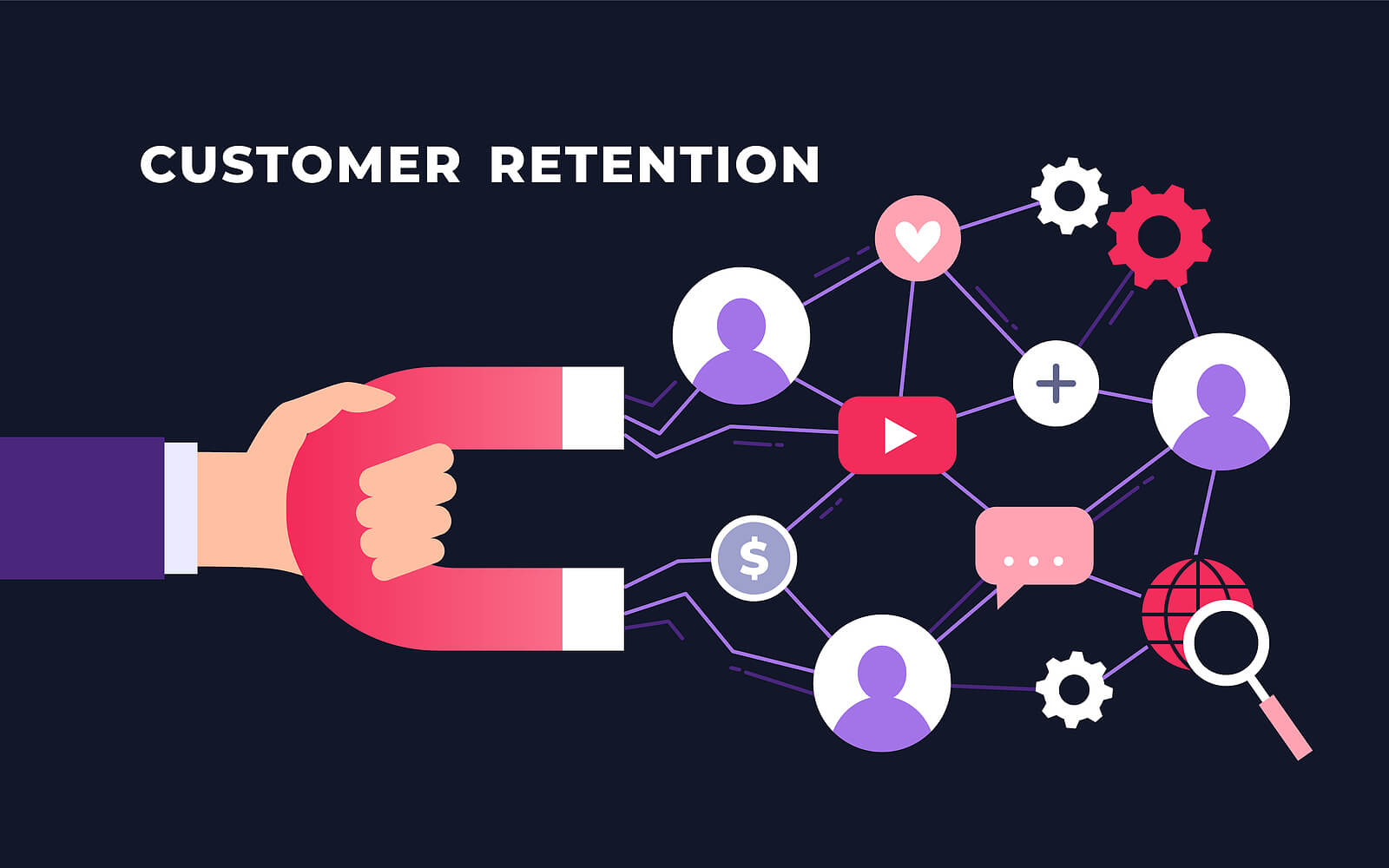 By continually delivering relevant and personalized content, businesses can improve customer satisfaction and increase loyalty, resulting in higher customer retention rates.
Informed Business Decisions
Behavioral targeting provides valuable insights into customer behaviors and trends. This information can inform strategic business decisions and guide product development, service improvements, and marketing strategies.
Process of Behavioral Targeting
Step-by-Step process of Behavioral Targeting is as follows:
Step 1
Sources of data for Behavioral Targeting
There are various sources of data that you can use to personalize your marketing activities in behavioral targeting. Some of these include website engagement, campaign engagement, purchase behavior, and app engagement. Website engagement looks at what people are looking at and clicking on when they use your site, while campaign engagement focuses on which emails people tend to open and click.
Purchase behavior examines what items someone purchased, added to their cart, or even looked at, while app engagement considers what actions users are taking or not taking when they use your app.
Step 2
Types of data collected for Behavioral Targeting
Behavioral targeting involves gathering information about a visitor and delivering relevant ads that match this specific person's profile. The data used for behavioral targeting can be pulled from a variety of sources, including websites, mobile apps, CRM systems, and other marketing automation systems. The data collected can include pages or products viewed on the site, the recency of their visit, interaction with elements on the site or webpage, and sections of the page regularly visited by a user.
Step 3
Creating User Segments
Once the data is collected, you need to cluster your users into segments based on their behavior. These segments could involve people who have searched for a certain type of product multiple times, people who keep returning to the same product page, and more. Creating user segments helps in targeting specific groups with more personalized and relevant content.
Step 4
Implementing Ad Campaigns based on Behavioral Targeting
After creating user segments, the next step is to create and implement ad campaigns that cater to these specific user segments. By tailoring the advertisements to the interests and preferences of each segment, you increase the odds of getting conversions and responses. This targeted approach ensures that your ad campaigns are more effective and efficient.
Data Collection Methods for Behavioral Targeting
When it comes to behavioral targeting, data collection is pivotal. Here are some of the primary methods used.
Cookies and Tracking Pixels
Cookies and tracking pixels are widely used to gather data on users' online activity. This information includes pages visited, time spent on a page, and clicked links.
Mobile Analytics
With the increase in mobile usage, mobile analytics tools help gather user behavior data on mobile apps. They track user interaction and engagement, providing crucial information for personalization efforts.
Social Media Analytics
Social platforms offer vast behavioral insights about user interactions, preferences, and trends. This data is invaluable for creating effective and personalized strategies.
Online Surveys and Feedback Forms
Web-based surveys and feedback forms are direct methods to collect qualitative data from users. They offer insights into user preferences, needs, and satisfaction levels.
Data Management Platforms (DMPs)
DMPs collect, organize, and analyze vast amounts of data from various sources such as web analytics, CRM, and third-party data providers. They play a critical role in refining user segmentation for targeting.
How do we use Registered user Profiles for Behavioral Targeting?
In this section, we'll discuss how registered user profiles are used for behavioral targeting.
Personalized Content and Recommendations
Once a user is registered, their preferences, search queries, and browsing history can be tracked. This data can be analyzed to generate personalized content and recommendations that align with the user's past behavior and interests.
Targeted Ads
Using the demographic information and behavioral data from user profiles, marketers can create targeted advertisements. These are designed to correspond to specific user behavior patterns, making the ads more relevant and effective.
Email Marketing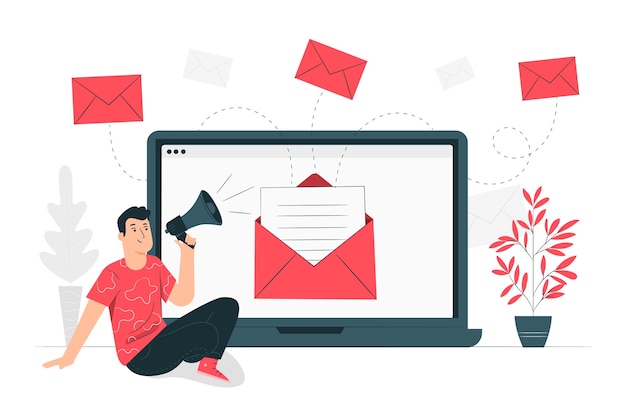 Registered user data offers precise insights for email marketing campaigns. Personalized emails can be created based on user activity, interests, and purchasing habits, significantly increasing the likelihood of engagement.
Predictive Analysis
Behavioral targeting can be used to predict future trends and user behaviors. Various algorithmic models analyze the user data to determine future actions or preferences, allowing for proactive engagement strategies.
Customer Segmentation
Insights from registered user profiles allow for accurate customer segmentation. These segments can be target groups sharing similar characteristics or preferences, enabling more granular marketing tactics for each group.
A/B Testing
Registered user profiles help in running efficient A/B tests. Different versions of web pages, emails, and ads can be offered to different user groups, providing insights into which perform better with specific segments.
Retention and Loyalty Programs
Understanding user behavior helps in crafting effective retention strategies and loyalty programs. Personalized incentives and rewards can be devised to enhance user engagement and keep them coming back.
By utilizing registered user profiles for behavioral targeting, businesses can deliver content and experiences tailored to individual user's needs, enhancing engagement, improving user experience, and ultimately driving more conversions.
Benefits and Implications of Behavioral Targeting
In this section, we'll discuss the various benefits and implications of behavioral targeting, an approach that uses consumer behavior data to deliver more relevant and personalized marketing experiences.
Benefits
Increased Relevance: By leveraging user data, such as browsing patterns and purchase history, behavioral targeting allows marketers to tailor messages and offers that cater directly to individual consumers' interests, enhancing the relevance of marketing campaigns.
Higher Conversion Rates: Personalized, relevant marketing communications based on user behavior prove more effective at driving conversions, as customers are more likely to respond to advertisements that resonate with their interests.
Improved User Experience: The customized nature of behavioral targeting fosters a better user experience through content and advertisements that align with users' preferences, increasing engagement and fostering a positive perception of the brand.
Better Use of Marketing Budget: By targeting users with a higher propensity to convert, behavioral targeting ensures more effective deployment of marketing resources and a higher return on investment (ROI) for digital marketing campaigns.
Streamlined Remarketing Efforts: Behavioral targeting allows marketers to efficiently re-engage customers who have previously demonstrated interest in their products or services, thus enhancing the reliability of remarketing efforts.
Implications
Privacy Concerns: The collection and use of personal user data necessary for behavioral targeting raise privacy concerns, leading to potential backlash from customers and increased demand for transparency in data practices.
Ad Blocker Adoption: As a consequence of perceived privacy infractions and increased ad fatigue, users may turn to ad-blocking technologies to avoid behavioral targeting efforts, limiting the overall reach of marketing campaigns.
Data Accuracy: The effectiveness of behavioral targeting is reliant on accurate data collection and analysis. Inaccurate targeting can lead to poor ad performance and wasted marketing resources.
Regulatory Compliance: Businesses practicing behavioral targeting must adhere to data privacy regulations such as the General Data Protection Regulation (GDPR) and the California Consumer Privacy Act (CCPA) to avoid potential legal and financial repercussions.
Ethical Dilemmas: The use of personal data for targeting purposes may result in ethical dilemmas for marketers who must balance the effectiveness of their marketing efforts with respect for users' privacy and autonomy.
Frequently Asked Questions (FAQs)
Does Behavioral Targeting Pose Privacy Concerns?
While the use of personal data for behavioral targeting does raise privacy concerns, organizations are expected to adhere to privacy laws and offer transparency to users, including providing options to opt out.
How Can I Apply Behavioral Targeting on My Website?
Applying behavioral targeting on your website involves utilizing tracking pixels, analytics platforms, and data management tools. These will enable you to collect, analyze user data, and consequently execute targeted ad campaigns.
How Do I Assess the Success of Behavioral Targeting?
Key performance indicators (KPIs) such as conversion rates, click-through rates, and return on ad spend (ROAS) can offer valuable insights into the success of your behavioral targeting initiatives.
Can Behavioral Targeting be Employed Across Different Marketing Channels?
Absolutely, behavioral targeting can be deployed across numerous marketing channels that include display advertising, email marketing, social media adverts, and customized website content.
How Frequently Should I Refresh My User Segments for Behavioral Targeting?
Examining and updating your user segments for behavioral targeting should be a regular activity. This ensures your targeting and messaging remains relevant and effective by taking into account any changes in user preferences and behavior.