What is User Segmentation?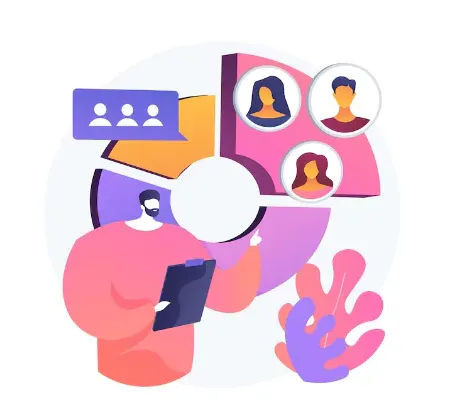 User segmentation is the process of dividing a company's user base into smaller, more manageable groups based on shared characteristics, behaviors, or needs. This allows businesses to tailor their marketing, product development, and customer service efforts to better meet the needs of each specific group.
User segmentation is crucial for businesses because it helps them understand their customers on a deeper level. By identifying and targeting specific segments, companies can create more personalized experiences, improve customer satisfaction, and ultimately, drive higher revenue.
Why Use User Segmentation?
Benefits for Businesses
There are several advantages to implementing user segmentation, including:
Personalization: Tailoring content, offers, and experiences to each segment's preferences and needs.
Increased engagement: Delivering relevant content and offers to users, resulting in higher engagement rates.
Cost-effectiveness: Focusing marketing efforts on high-value segments, reducing wasted ad spend.
Improved customer retention: Identifying and addressing the needs of at-risk segments, increasing loyalty and reducing churn.
Enhancing User Experience
User segmentation allows businesses to create more personalized and engaging experiences for their customers. By understanding the unique needs and preferences of each segment, companies can design products, services, and marketing campaigns that resonate with their target audience, leading to higher satisfaction and loyalty.
Improving Marketing Strategies
Segmenting users enables businesses to develop targeted marketing strategies that speak to the specific needs and preferences of each group. This results in more effective campaigns, higher conversion rates, and better return on investment (ROI) for marketing efforts.
Who should use User Segmentation?
Business Owners and Managers
Understanding user segments is essential for business owners and managers, as it helps them make informed decisions about product development, marketing, and customer service strategies.
Marketing Professionals
Marketing professionals can leverage user segmentation to create targeted campaigns that resonate with each audience segment, resulting in higher engagement, conversions, and ROI.
Product Development Teams
User segmentation helps product development teams identify the needs and preferences of different user groups, enabling them to design and develop products that better meet the needs of their target audience.
When to Implement User Segmentation?
Identifying Key Stages
User segmentation should be implemented throughout the customer lifecycle, from acquisition to retention. Key stages include:
Customer acquisition: Identifying and targeting high-value segments to attract new customers.
Onboarding: Personalizing the onboarding experience to meet the needs of each segment.
Retention: Monitoring user behavior and addressing the needs of at-risk segments to reduce churn.
Monitoring and Updating Segmentation
User segmentation is not a one-time process. Businesses should regularly monitor and update their segmentation to ensure it remains relevant and effective as user needs and preferences evolve.
Types of User Segmentation
Demographic Segmentation
Demographic segmentation divides users based on factors such as age, gender, income, and education level. This is useful for businesses targeting specific age groups or income brackets.
Geographic Segmentation
Geographic segmentation groups users based on their location, such as country, region, or city. This can be helpful for businesses with a regional focus or those looking to expand into new markets.
Behavioral Segmentation
Behavioral segmentation categorizes users based on their actions, such as purchase history, website engagement, or product usage. This enables businesses to target users based on their interactions with the brand.
Psychographic Segmentation
Psychographic segmentation considers users' attitudes, beliefs, and values. This can help businesses better understand their customers' motivations and tailor their messaging accordingly.
How to create User Segments?
Collecting User Data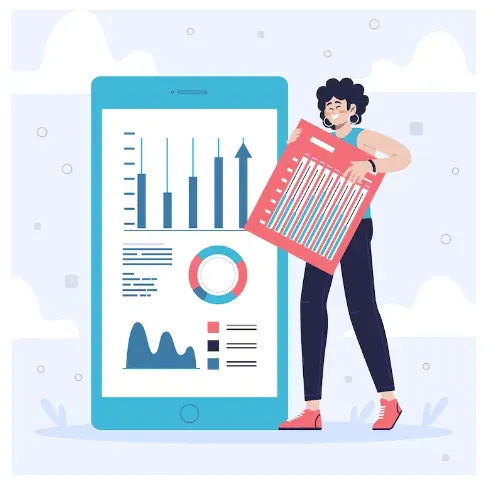 Collecting user data refers to the process of gathering information about your users, such as their demographics, preferences, and behaviors. This data is essential for creating user segments and can be obtained through various methods, including online tracking tools, surveys, and customer feedback.
Analyzing and Identifying Patterns
Analyzing and identifying patterns involve examining the collected user data to spot trends, similarities, and differences among users. This process helps in understanding the needs and preferences of different user groups, enabling businesses to tailor their offerings accordingly.
Defining User Segments
Defining user segments is the process of categorizing users based on their shared characteristics, behaviors, or preferences. These segments can be broad or specific, depending on the goals of the business. Examples of user segments include age groups, geographic locations, or users with similar purchasing habits.
User Segmentation Tools and Techniques
Popular User Segmentation Tools
Popular user segmentation tools are software applications or platforms that help businesses collect, analyze, and organize user data to create user segments. Examples of these tools include Google Analytics, Adobe Analytics, and Mixpanel.
Techniques for Effective Segmentation
Techniques for effective segmentation are methods or strategies that businesses can use to create meaningful and actionable user segments. These techniques may include demographic segmentation, behavioral segmentation, psychographic segmentation, or geographic segmentation.
User Segmentation Examples and Case Studies
Successful User Segmentation in Practice
Successful user segmentation in practice refers to real-life examples of businesses that have effectively used user segmentation to improve their products, services, or marketing strategies. These case studies can provide valuable insights and lessons for other businesses looking to implement user segmentation.
Lessons Learned from User Segmentation
Lessons learned from user segmentation are key takeaways and best practices derived from successful user segmentation case studies. These lessons can help businesses avoid common pitfalls and maximize the benefits of their user segmentation efforts.
Challenges and Limitations of User Segmentation
Data Privacy and Ethical Considerations
Data privacy and ethical considerations are concerns related to the collection, storage, and usage of user data for segmentation purposes. Businesses must adhere to data protection laws and regulations, such as GDPR, and ensure that user data is collected and used ethically and responsibly.
Overcoming Common Challenges
Overcoming common challenges involves addressing the various obstacles that businesses may encounter when implementing user segmentation, such as data quality issues, lack of resources, or resistance from stakeholders. Solutions may include investing in better data collection tools, hiring skilled professionals, or educating stakeholders on the benefits of user segmentation.
Frequently Asked Questions
What is User Segmentation?
User Segmentation is a process in marketing that involves dividing a user base into distinct groups. These groups are created based on shared characteristics like behaviors, interests, or demographics.
Why is User Segmentation Important?
User segmentation helps tailor marketing efforts to meet specific user needs. It boosts engagement, improves customer experience, and results in higher conversion rates.
What are the Common Types of User Segmentation?
The most common types of user segmentation are demographic, psychographic, behavioral, and geographic. Each focuses on a different aspect of the user's identity or behavior.
How Can I Implement User Segmentation?
Start by defining your objectives, identify the segmentation criteria, analyze your user data, and create user segments. Then tailor your marketing strategies for each segment.
What are the Challenges in User Segmentation?
Challenges may include lack of sufficient data, defining clear segments, and evolving user behaviors. Regular data analysis and segment review can help overcome these challenges.