What is Behavioral Analytics?
At its core, Behavioral Analytics is the practice of gathering and interpreting user behavior data to gain insights into their preferences, actions, and patterns. Unlike traditional analytics that focus on aggregate metrics, Behavioral Analytics dives into individual-level data to provide a more granular understanding of how users interact with a product or service.
Why is Behavioral Analytics Important?
Behavioral analytics significantly bolsters our understanding and improvement of user interactions within various platforms.
At its essence, behavioral analytics allows for more informed decision-making leading to the achievement of specific business objectives. By examining user behavior data, businesses can garner profound insights and adjust their strategies based on actual user actions.
Enhanced Customer Profiles
Behavioral analytics helps in creating richer and multifaceted customer profiles. When behavioral data is harmonized with transactional and demographic information, a comprehensive understanding of customers can be achieved. This knowledge aids in optimizing customer acquisition, amplifying conversion rates, and maximizing retention.
Fraud Detection
In industries such as banking and finance, behavioral analytics is leveraged for vital operations like fraud detection. By spotting anomalous behavior in real-time, organizations can react rapidly to potential dangers, thereby bolstering their overall security system.
Optimization Opportunities
Behavioral analytics helps in pinpointing optimization opportunities across diverse digital platforms, including e-commerce, gaming, and social media. By comprehending how users interact with these platforms, businesses can implement enhancements centered around users, culminating in satisfying business outcomes.
Improved User Experience
The application of behavioral analytics allows businesses to use data to elevate the user experience. By grasening the 'why' and 'how' of user behavior, businesses can perform necessary improvisations to match user expectations, ultimately promoting better engagement.
Who Uses Behavioral Analytics?
The application of behavioral analytics spans various industries and business functions. Let's dive into who makes use of this technology.
E-Commerce Businesses
E-commerce companies use behavioral analytics to understand customer shopping patterns, map their journey, and optimize their platform based on these insights for better conversion rates.
Digital Marketers
Marketers utilize behavioral analytics to create targeted and personalized marketing campaigns. The data allows them to understand what drives customer engagement and ultimately sales.
Product Managers
Product managers leverage these insights to build features and experiences that match user behavior, improving overall product usage and user satisfaction.
UX Designers
UX designers use behavioral analytics to understand how users interact with their designs and where they face difficulties. This data aids in creating user-friendly and intuitive designs.
Cybersecurity Professionals
In the field of cybersecurity, behavioral analytics aids in identifying abnormal behavior that could represent a security threat, enabling prompt detection and response to potential breaches.
Healthcare Providers
Healthcare sectors use behavioral analytics to optimize patient care, understand disease patterns, and develop personalized treatment plans.
Key Terminologies in Behavioral Analytics
Let's familiarize ourselves with some important terms and concepts used in Behavioral Analytics:
Event tracking
Event tracking involves capturing and analyzing specific user actions, such as clicks, downloads, or purchases. It helps businesses understand the sequence of events leading to desirable user outcomes.
User segmentation
User segmentation is the process of dividing a user base into distinct groups based on shared characteristics or behaviors. It enables businesses to personalize experiences, target specific segments, and tailor marketing campaigns accordingly.
Funnel analysis
Funnel analysis is the process of analyzing user interactions and conversions at each stage of a pre-defined funnel. It helps identify drop-off points and optimize user journeys for better conversion rates.
Cohort analysis
Cohort analysis involves grouping users based on certain criteria, such as the date of acquisition or behavior patterns. It helps compare the behavior of different cohorts over time and understand the impact of changes or interventions.
How does Behavioral Analytics work?
Behavioral Analytics involves a series of steps to analyze and interpret user behavior data. The process typically includes data collection, data processing, visualization, and advanced analytics techniques such as correlation analysis and predictive modeling.
By following these steps, businesses can gain valuable insights into user behavior and make informed decisions.
Data Collection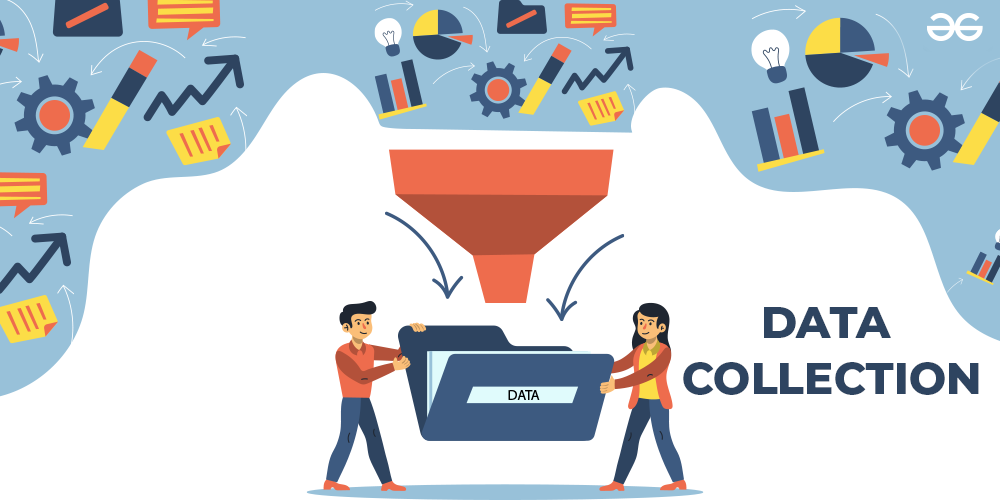 Learn how data is collected through user interactions with a website, app, or product, and how tracking technologies like cookies and JavaScript are used to capture user behavior data.
Data Storage and Management
Explore how data is organized and structured in a way that enables analysis, including how it's cleaned, normalized, and stored in a data warehouse or other data management systems.
Analysis and Visualization
Discover how data is analyzed and visualized through various tools and techniques, such as SQL, machine learning algorithms, and data visualization tools like Tableau or PowerBI.
Interpretation and Insights
Learn how insights are derived from the analysis of user behavior data, and how they can be used to inform business decisions, drive growth, and improve user experiences.
Monitoring and Optimization
Explore how Behavioral Analytics is used not only for one-time analysis but also for continuous monitoring and optimization, which allows businesses to stay up-to-date with users' changing preferences, behaviors, and patterns.
Tools and Technologies for Behavioral Analytics
In this section, we'll explore various tools and technologies that are commonly used to capture and analyze user behavior data for more informed decision-making.
Web Analytics Tools
Web analytics tools like Google Analytics and Adobe Analytics are employed to collect, measure, and analyze web data. They provide insights into where users come from, which pages they visit, and their interaction patterns.
Session Replay
Session replay tools such as Hotjar and FullStory offer the ability to record and replay user interactions on a website or an application. This helps to understand user behavior on a micro-level and to identify any usability issues.
Heatmaps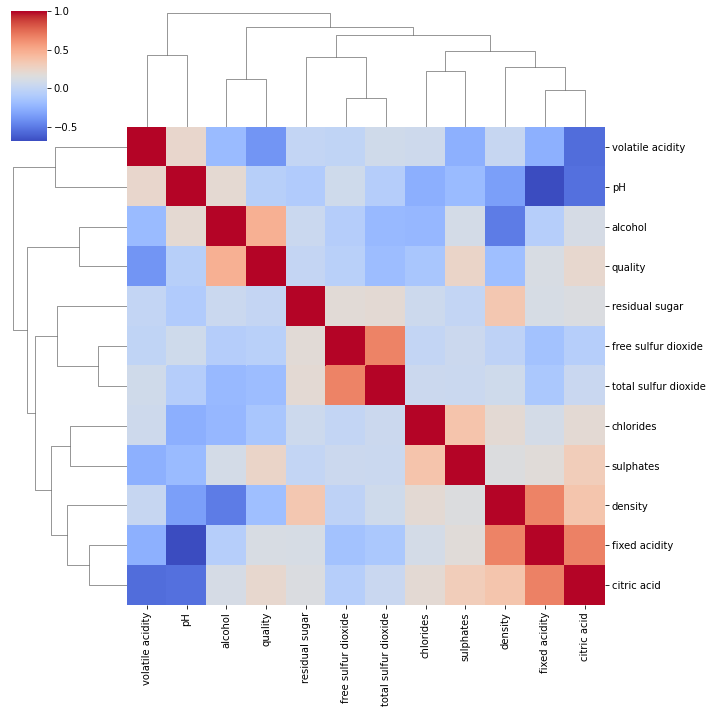 Heatmaps, available through tools such as Crazy Egg, show visual representations of where and how users interact with a website, providing insights into what sections attract the most attention.
Customer Data Platforms (CDPs)
CDPs like Segment and Tealium capture and structure user behavior data from multiple sources into clean, usable profiles. They provide a unified view of each customer to drive hyper-personalized marketing efforts.
Predictive Analytics
Predictive analytics tools, like IBM SPSS Modeler and RapidMiner, use historical user behavior data to predict future actions. These predictions can drive proactive strategies to enhance user experience and engagement.
Experimentation and A/B Testing
Experimentation tools such as Optimizely and Visual Website Optimizer allow for A/B testing of different versions of a web page or feature to see which one performs better - informing decisions based on user behavior.
Examples of Behavioral Analytics in Practice
In this section, we'll explore some practical examples of behavioral analytics, which refers to the study of human behavior through data analysis by drawing insights from user actions, interactions, and patterns.
E-commerce and Personalization
E-commerce platforms analyze customer browsing and purchase history to offer personalized product recommendations, targeting users with more relevant promotional offers and increasing sales by catering to each user's interests.
User Experience and Usability
By examining user interactions on a website or app - such as clicks, scrolls, and session duration - designers and developers can optimize the user interfaces, improving usability and overall engagement.
Customer Segmentation
Behavioral analytics enables marketers to segment their audience based on user behavior, allowing for targeted campaigns and messaging that resonates with specific groups, leading to improved conversion rates.
Fraud Detection and Prevention
Financial institutions and businesses use behavioral analytics to study patterns of transactions or user actions that deviate from typical behavior, enabling them to detect potential fraudulent activities and take preventive measures.
Healthcare and Fitness
Wearable devices and health apps collect users' data on physical activity, sleep patterns, and other lifestyle behaviors. By examining this data intelligently, healthcare providers can offer personalized recommendations and treatments, improving patient outcomes and promoting overall well-being.
Customer Support and Retention
Behavioral analytics can help identify users struggling with product features or specific processes, enabling businesses to proactively reach out and address their concerns, improving customer satisfaction and reducing churn rate.
Social Media Monitoring
Analyzing users' behavior on social media platforms, such as likes, shares, and comments, can give businesses and marketers valuable insights into trends, emerging topics, and customer sentiment to inform marketing and product strategy decisions.
Online Gaming and Gamification
Game developers study player behavior data to enhance gameplay experiences and design engaging game features. Additionally, businesses can embed gamification in their products or services, utilizing behavioral analytics to encourage desired user actions.
Implementing behavioral analytics in different industries and applications allows businesses to make data-driven decisions, improve user experiences, and drive growth through enhanced engagement and conversion rates.
Challenges and Limitations of Behavioral Analytics
Behavioral analytics has become a cornerstone for businesses to understand their user behavior. However, like any technology, it's not without its challenges and limitations.
Data Integration Complexity
Behavioral data comes from various sources such as websites, mobile apps, CRM systems, and more. Collating and normalizing this disparate data for analysis poses a significant challenge.
Data Privacy and Compliance
Behavioral analytics often involves tracking users' activities, raising privacy concerns. Legal compliance like GDPR and CCPA also add to the complexity making it crucial to handle data ethically.
Time-Consuming Analysis
Given the sheer volume of behavioral data, the analysis can be time-efficient. Extracting actionable insights demands significant time and technological resources.
Biases in Data
If data collection is skewed towards certain user behaviors, it may lead to biased results. Unconscious biases can also creep into the analysis influencing the interpretation of data.
Dependence on Data Quality
The accuracy of behavioral analytics is wholly dependent on the quality of data. Inaccurate, incomplete, or outdated data can render your analysis useless or potentially misleading.
Frequently Asked Questions (FAQs)
How can businesses get started with Behavioral Analytics?
Businesses can get started with Behavioral Analytics by identifying business objectives and goals, selecting the right tools and technologies, and defining metrics to track and analyze user behavior and performance.
What role does machine learning play in Behavioral Analytics?
Machine learning plays a significant role in Behavioral Analytics by enabling the analysis of large volumes of data and identifying patterns, trends, and anomalies that may not be easily detectable through traditional analysis techniques.
Can Behavioral Analytics help improve user experience?
Absolutely! Behavioral Analytics provides valuable insights into how users interact with a website or app. By understanding user behavior, businesses can make data-driven improvements to enhance the user experience and drive user engagement.
Is it possible to predict user behavior using Behavioral Analytics?
While Behavioral Analytics helps uncover patterns and trends in user behavior, it cannot predict individual user behavior with absolute certainty. However, it can provide insights that help identify general trends and make informed predictions at a broader level.
How can Behavioral Analytics be used for targeted marketing campaigns?
Behavioral Analytics can support targeted marketing campaigns by analyzing user behavior, segmenting users based on their preferences and behaviors, and delivering personalized messages, offers, and recommendations to specific user segments.